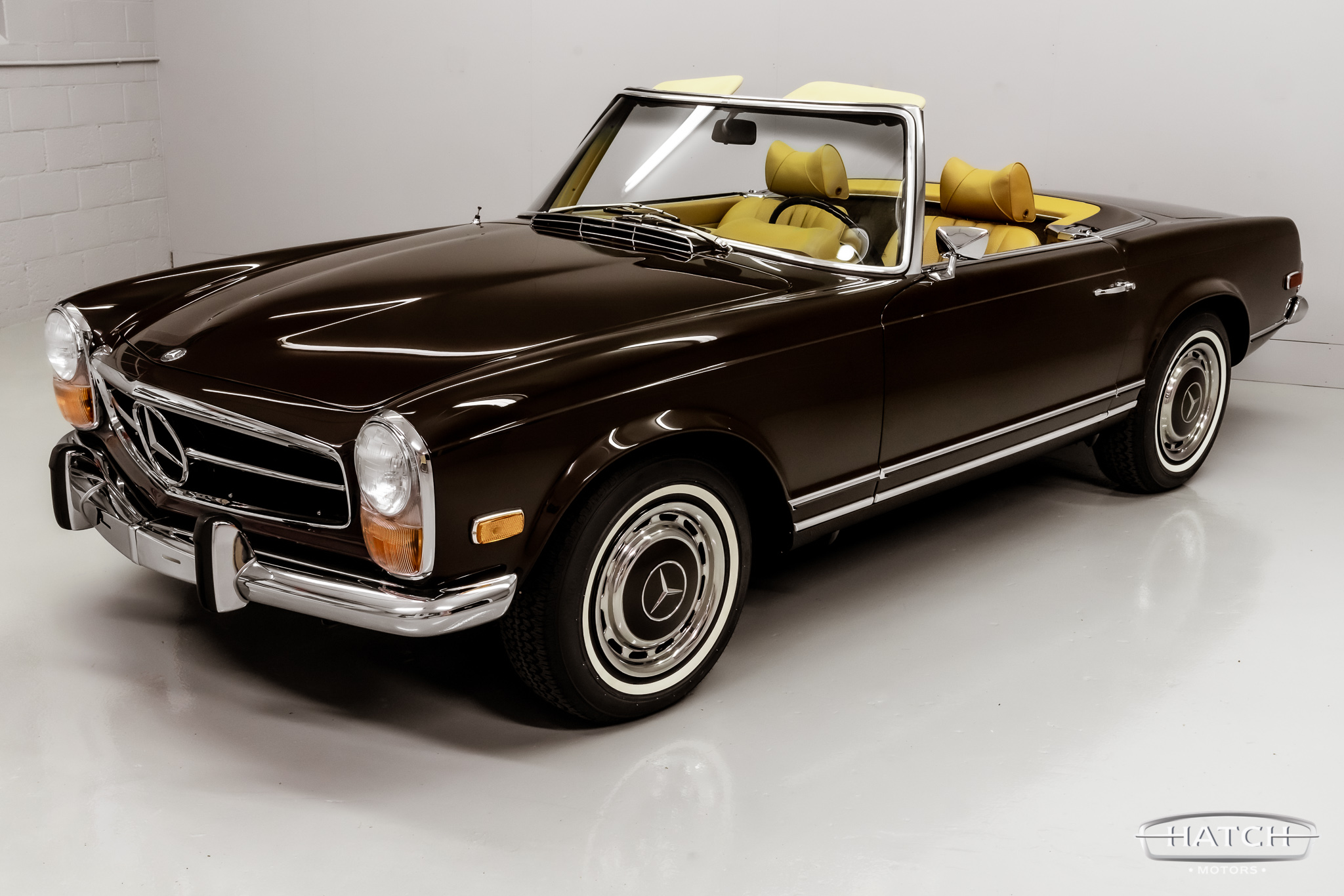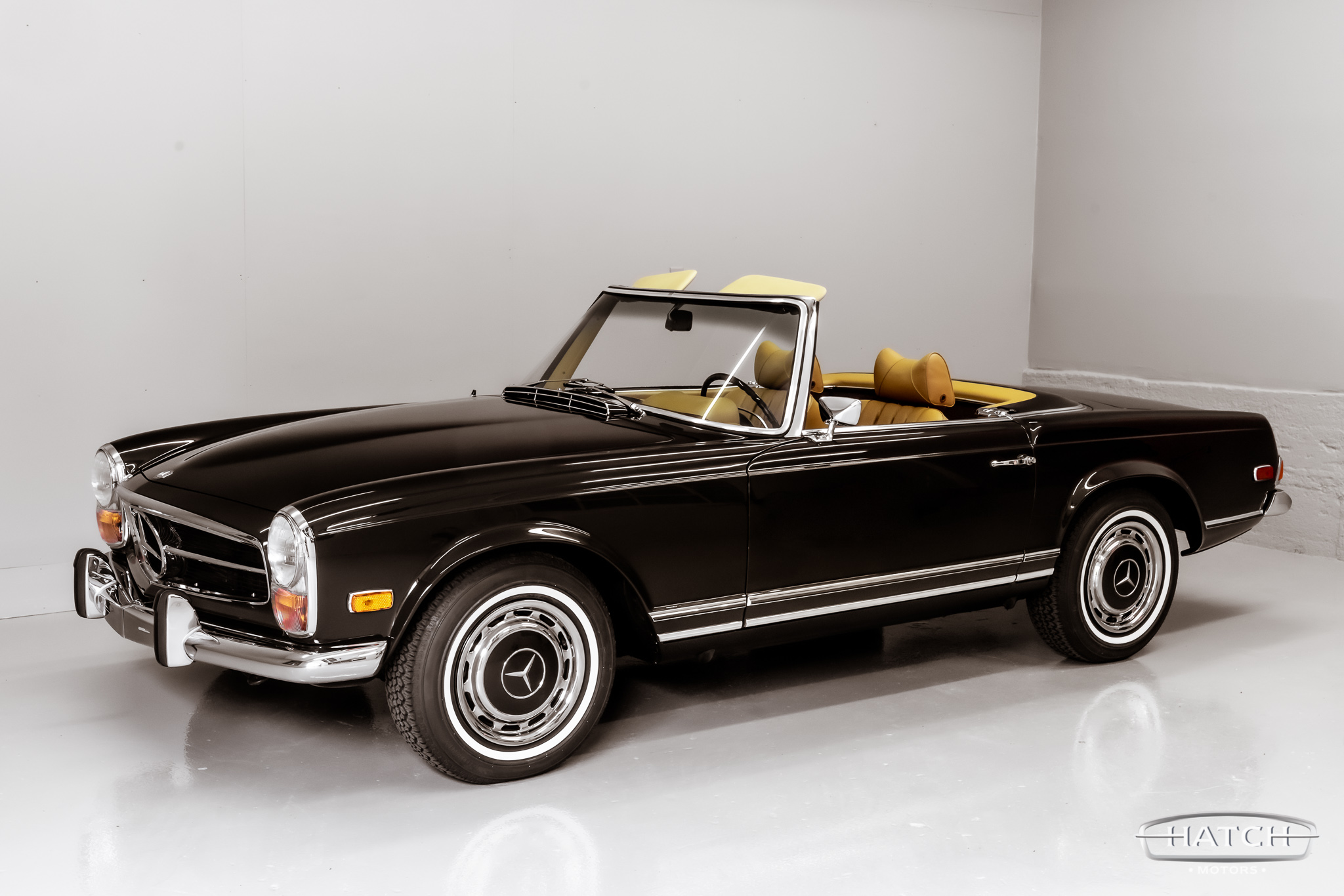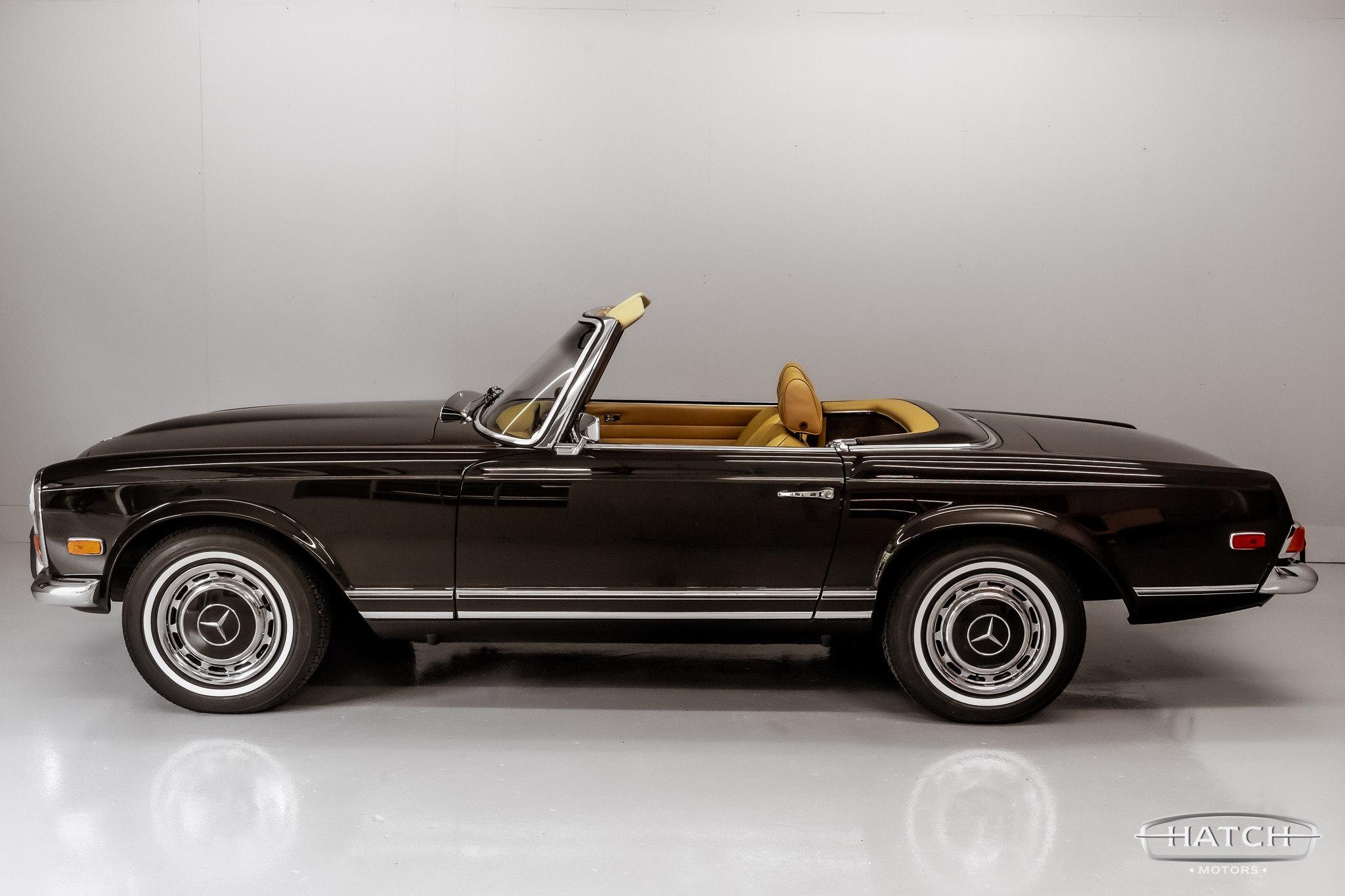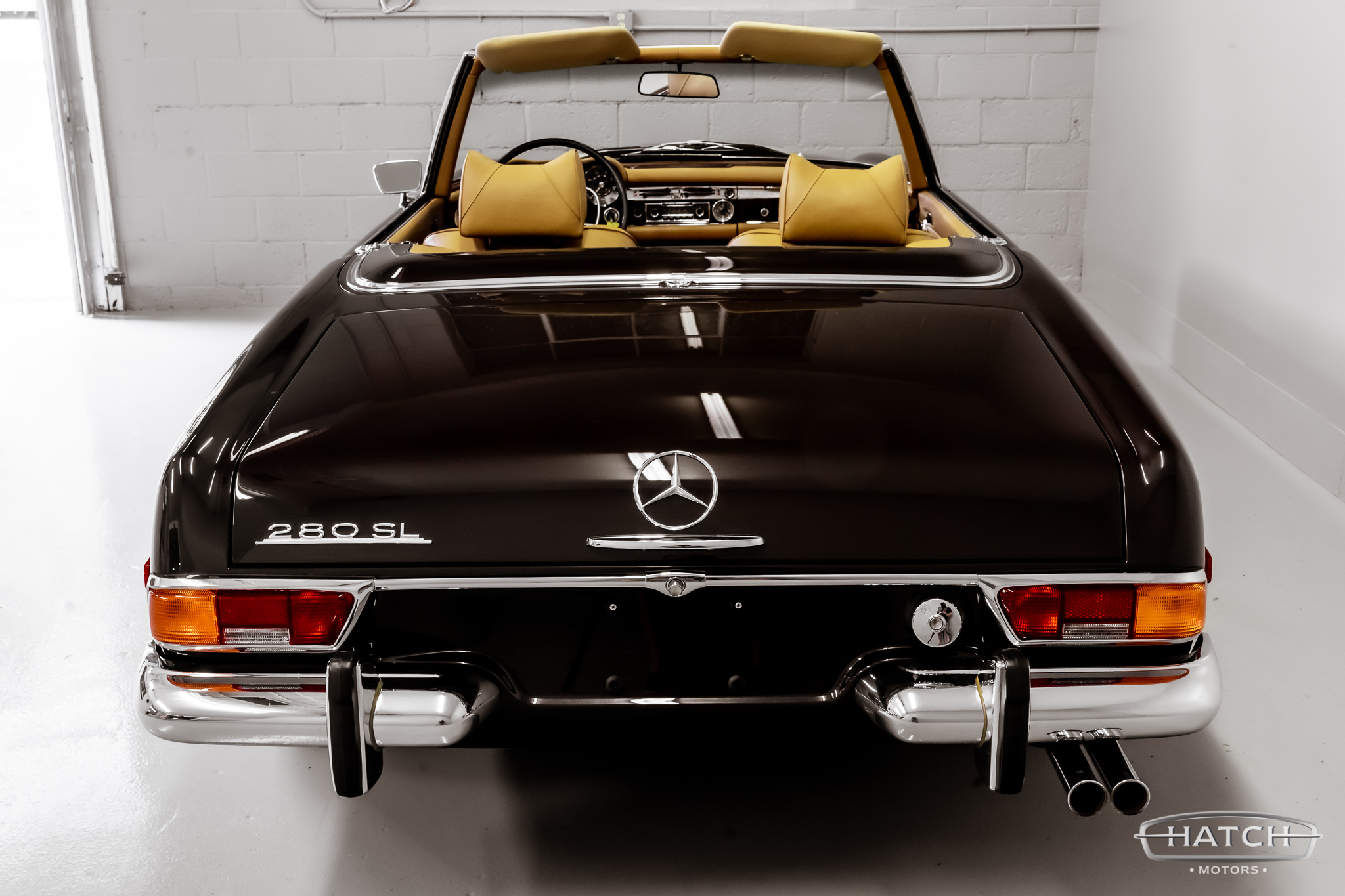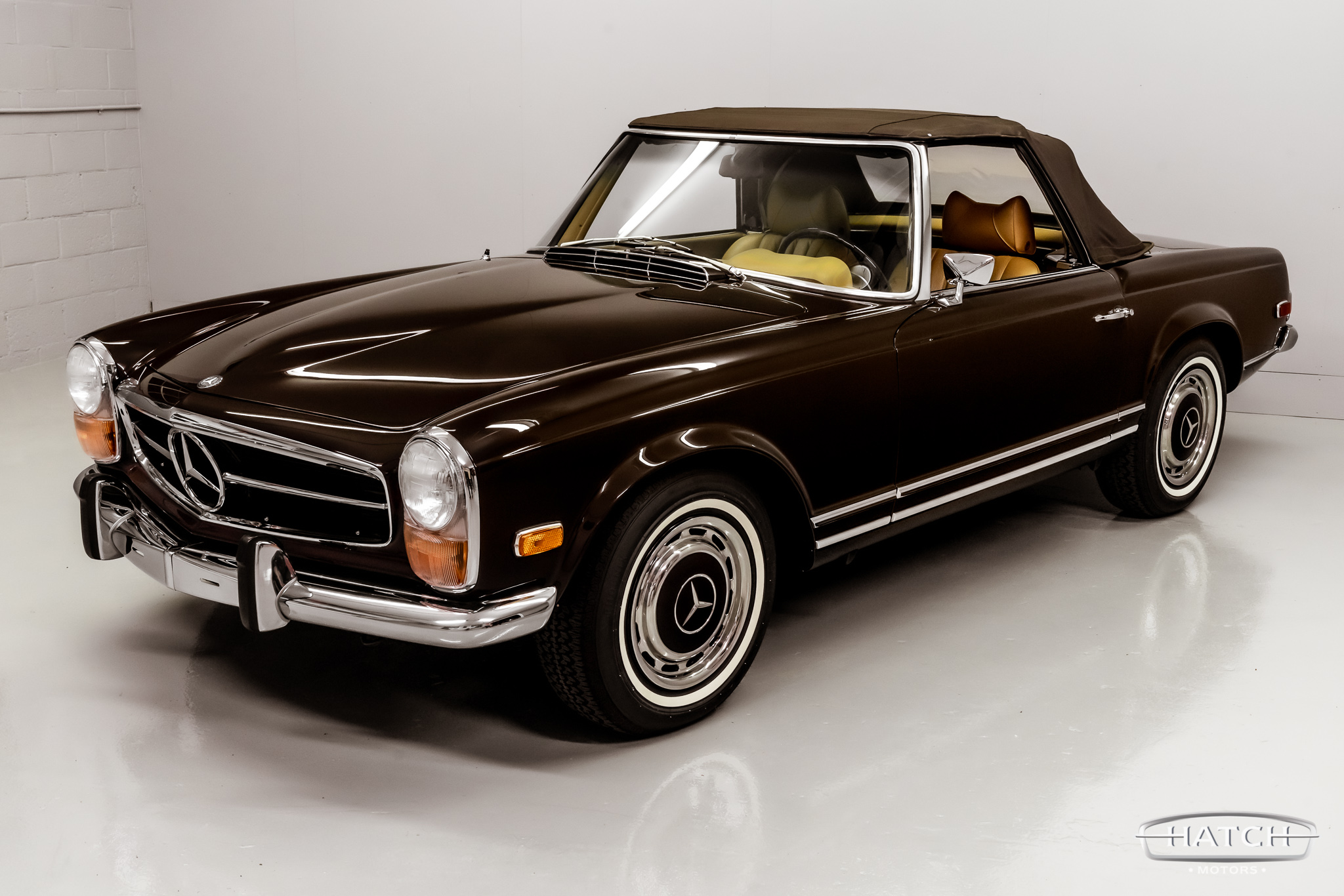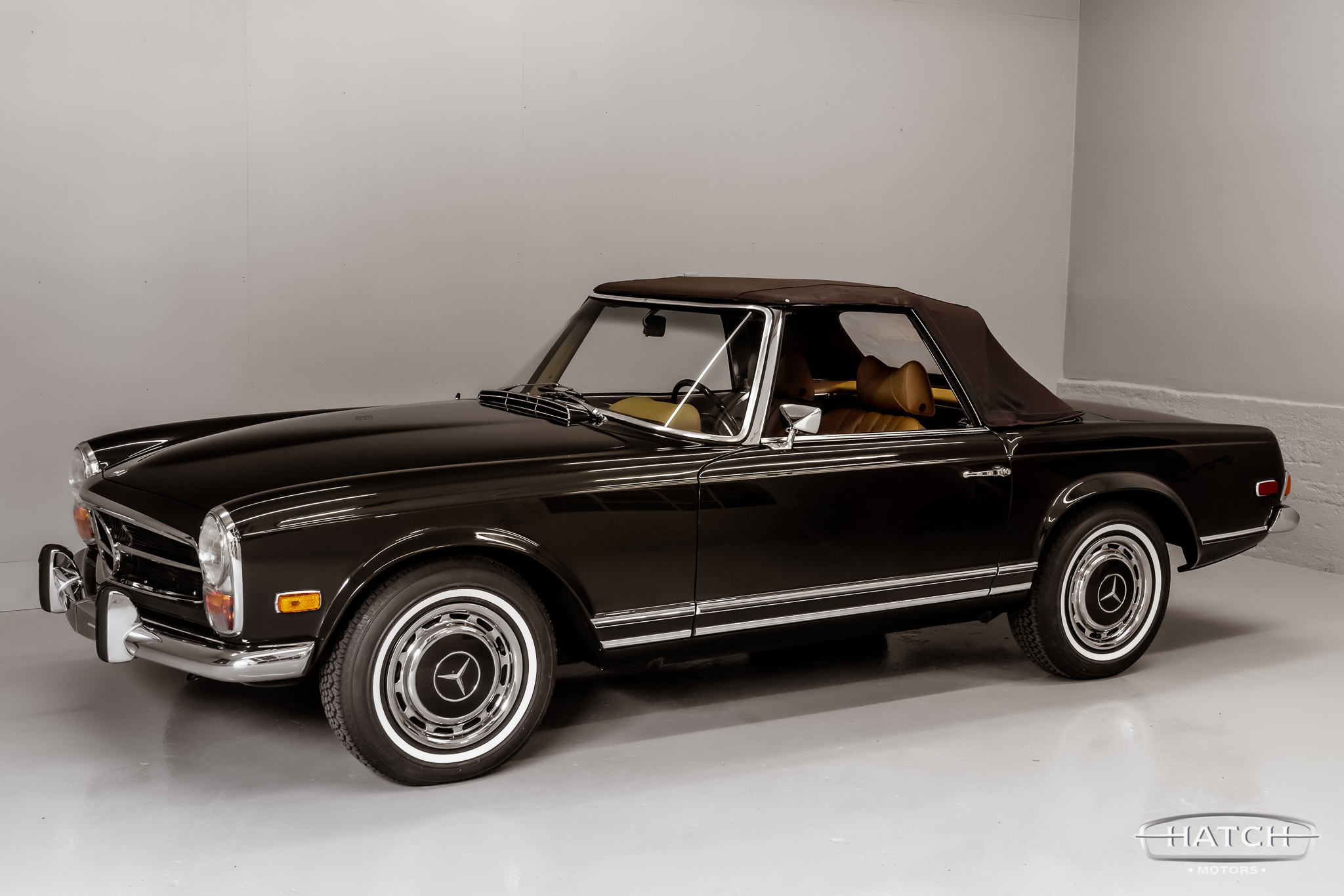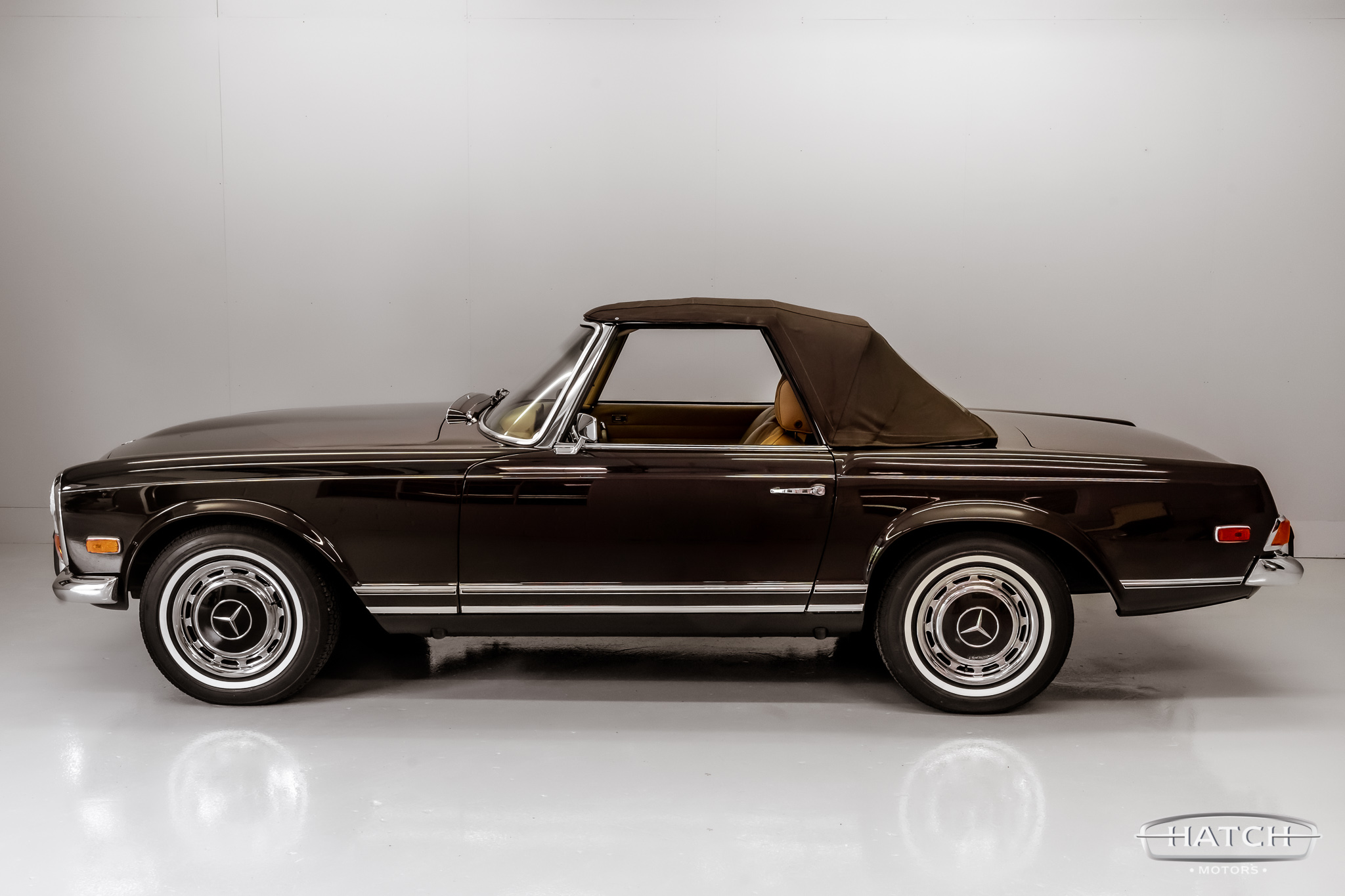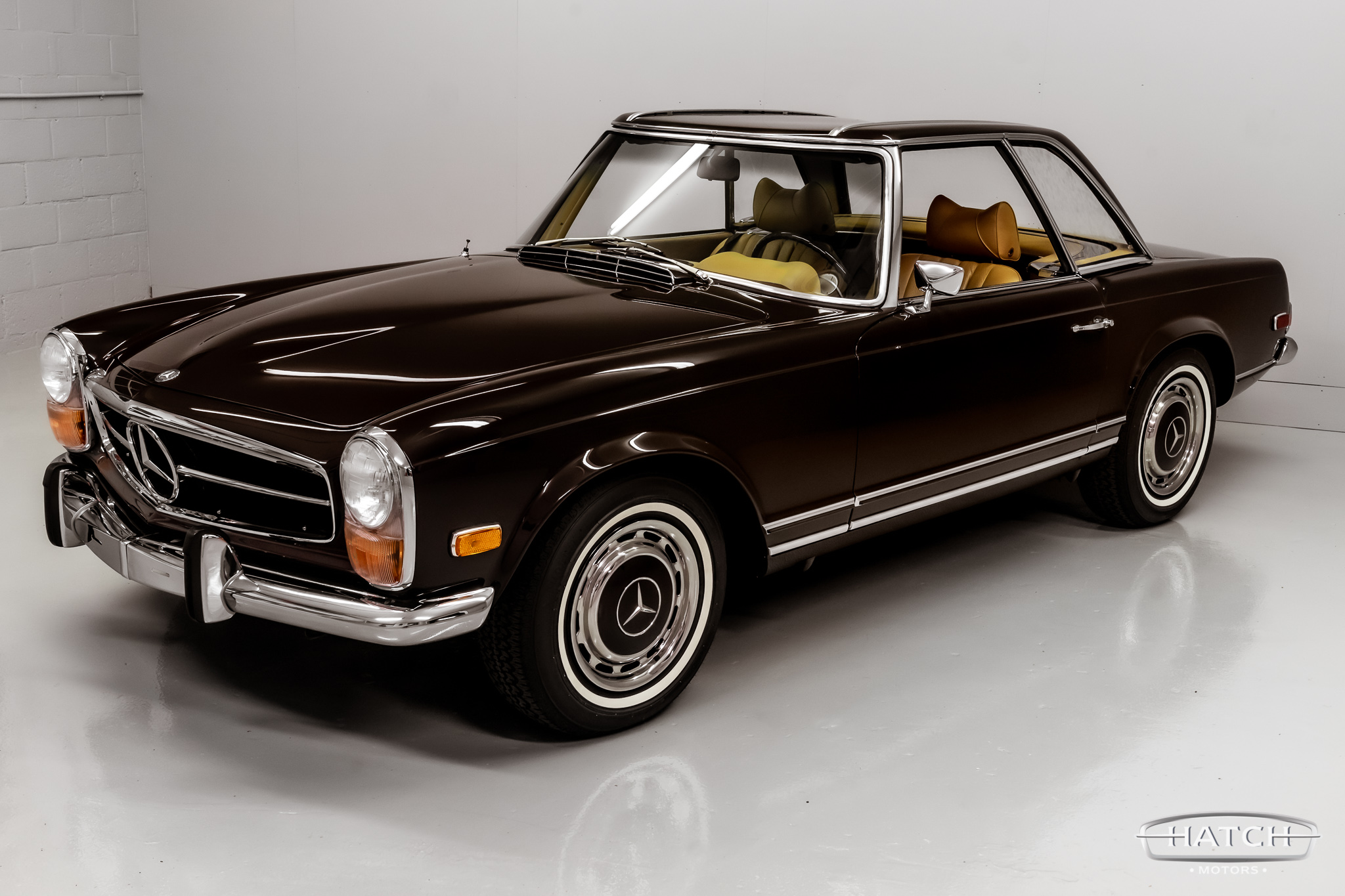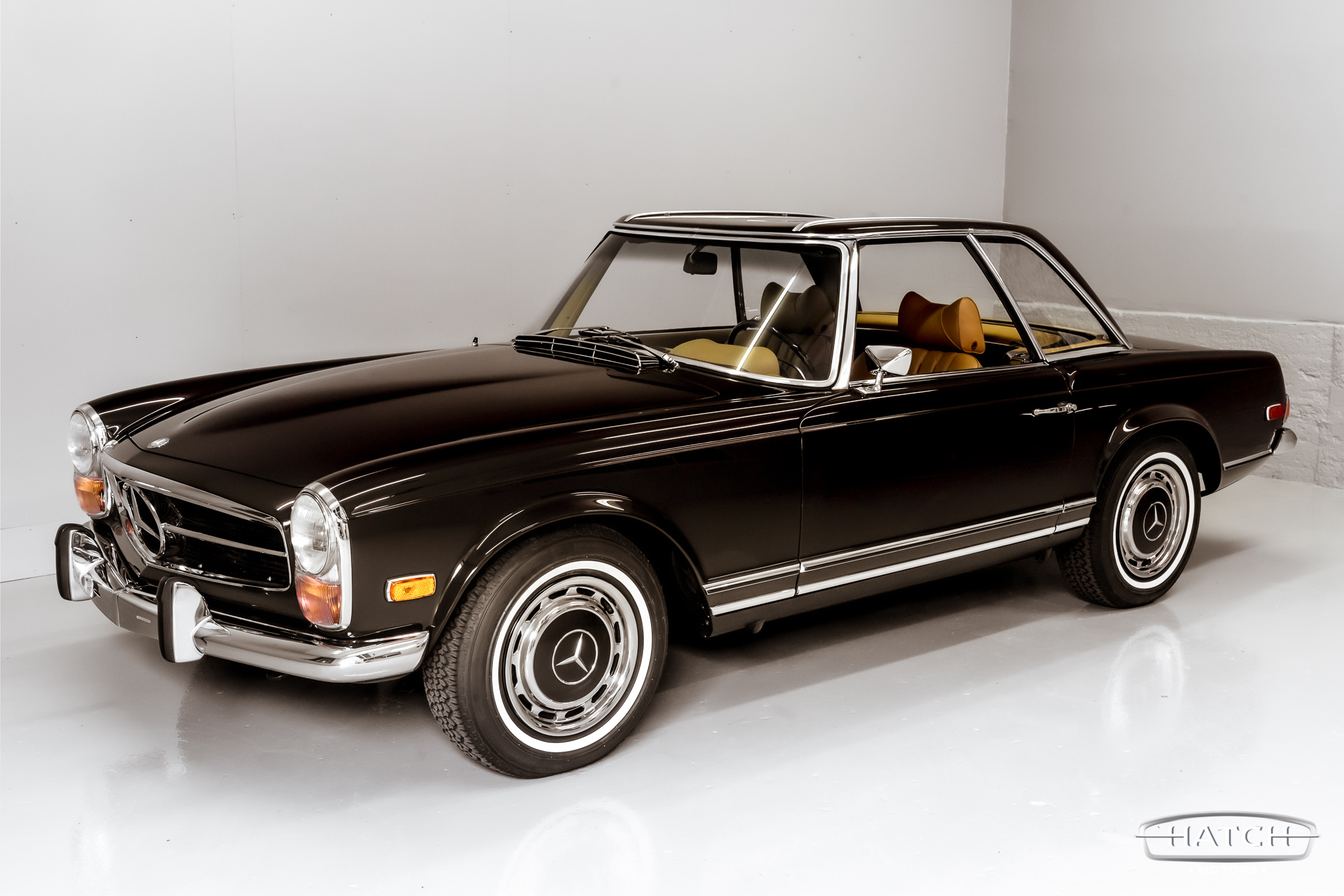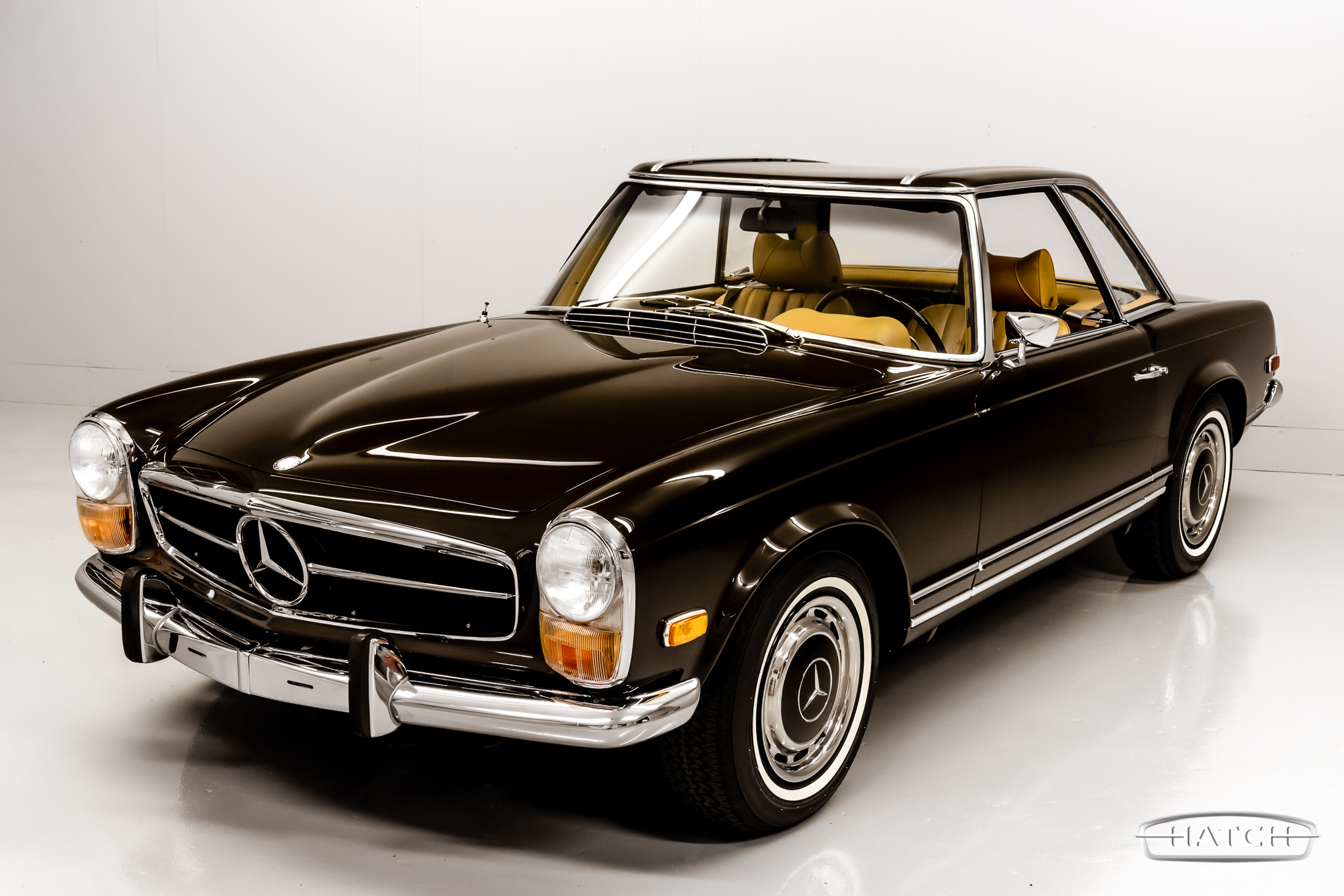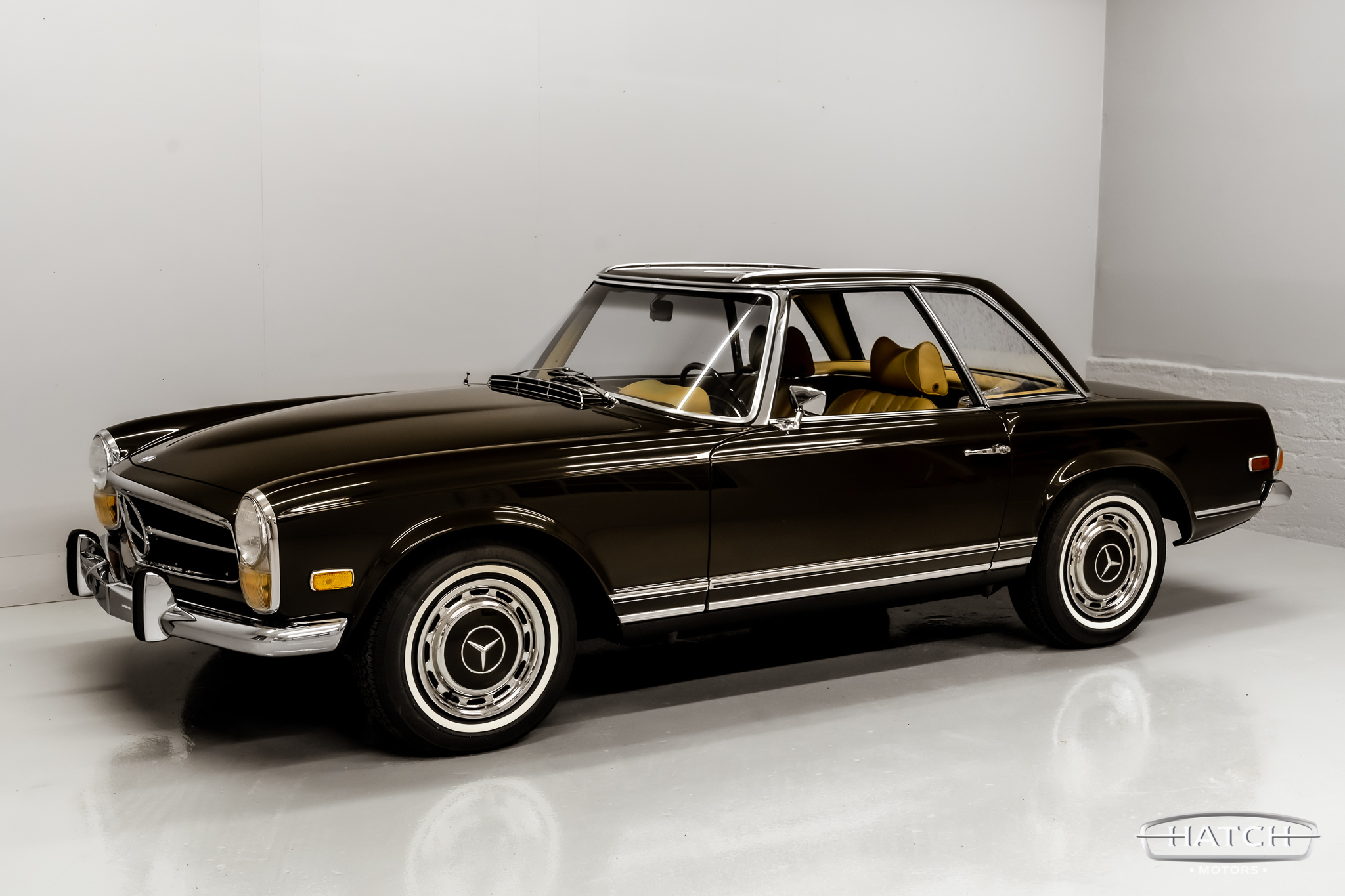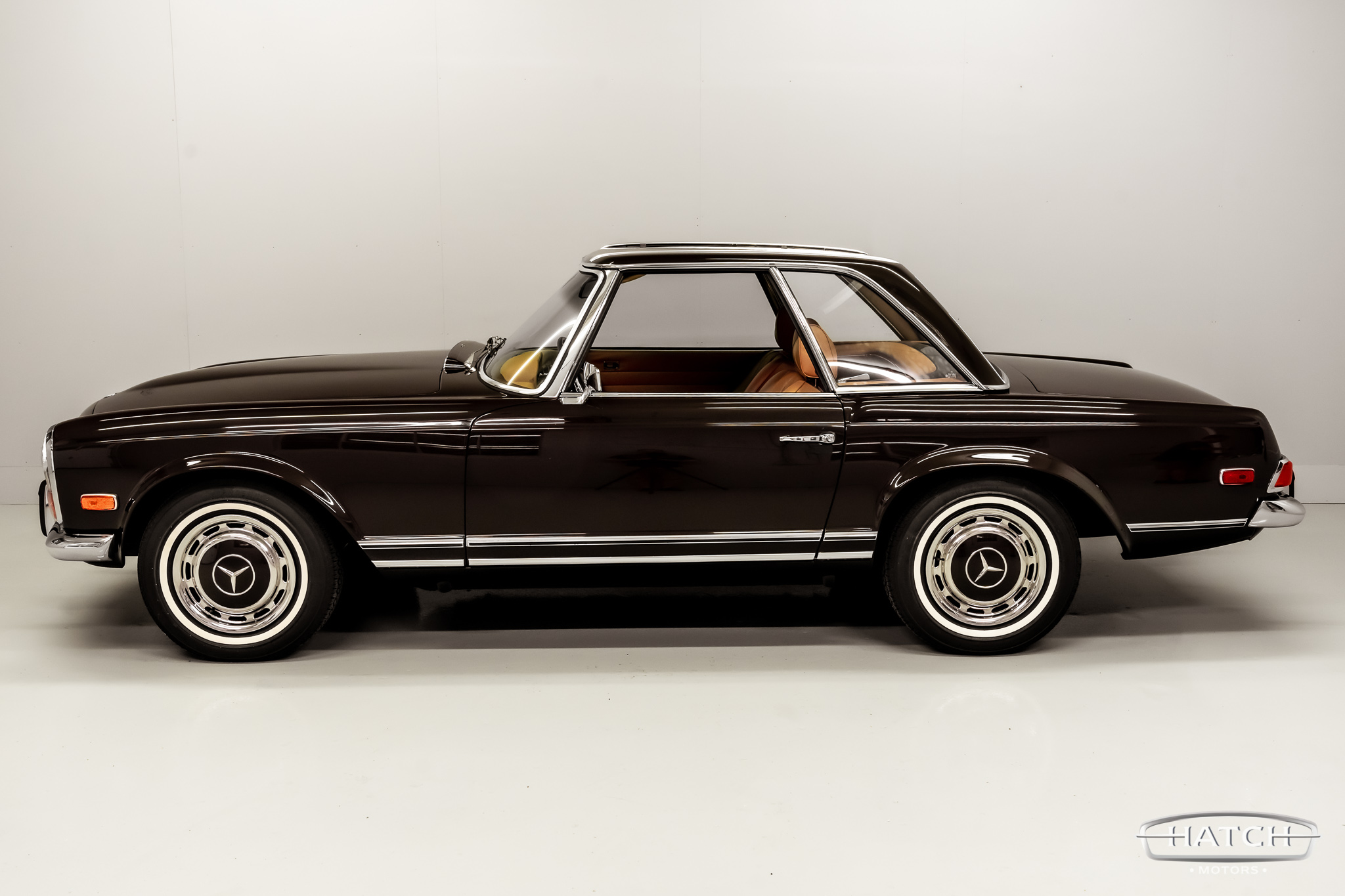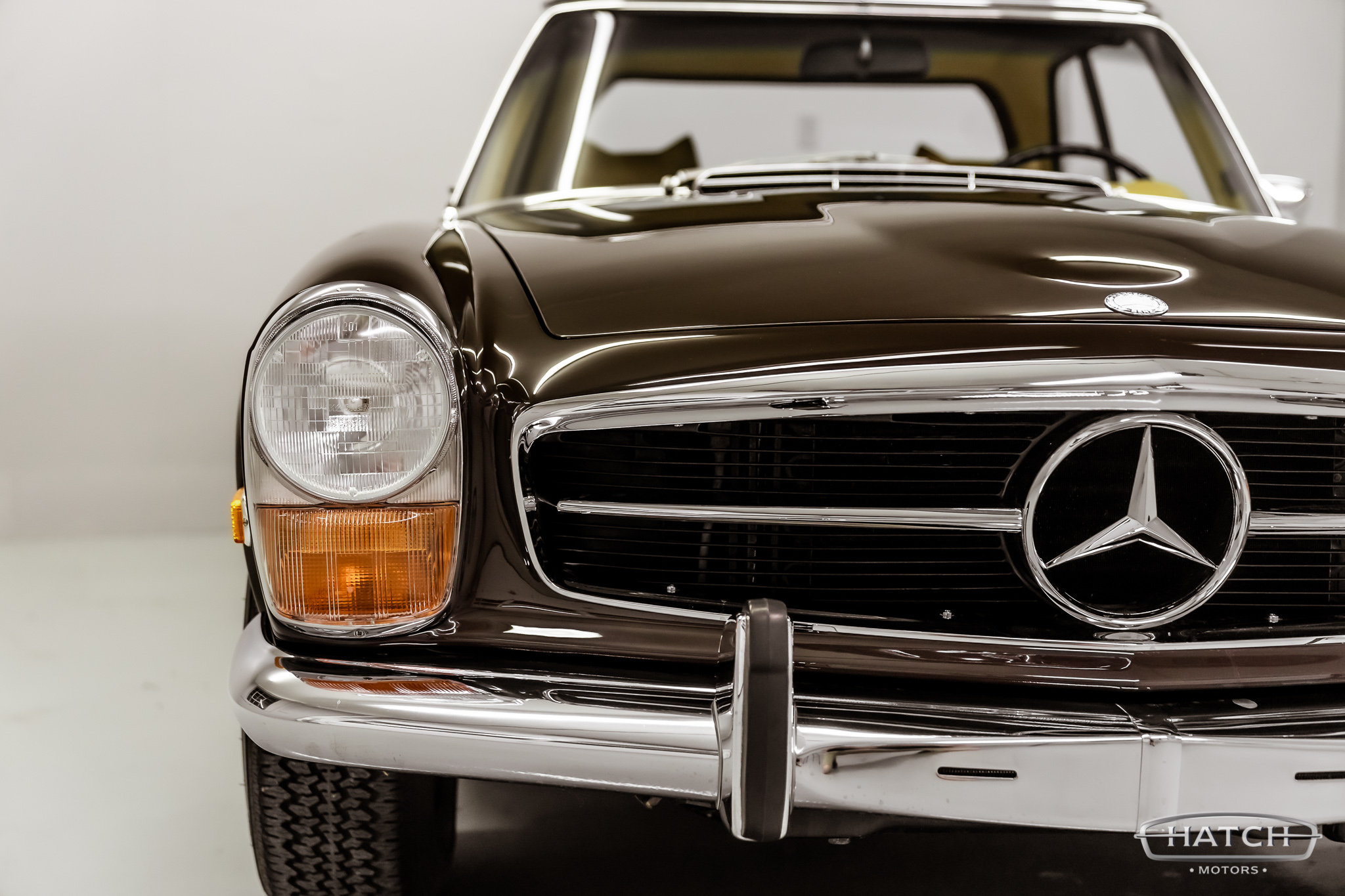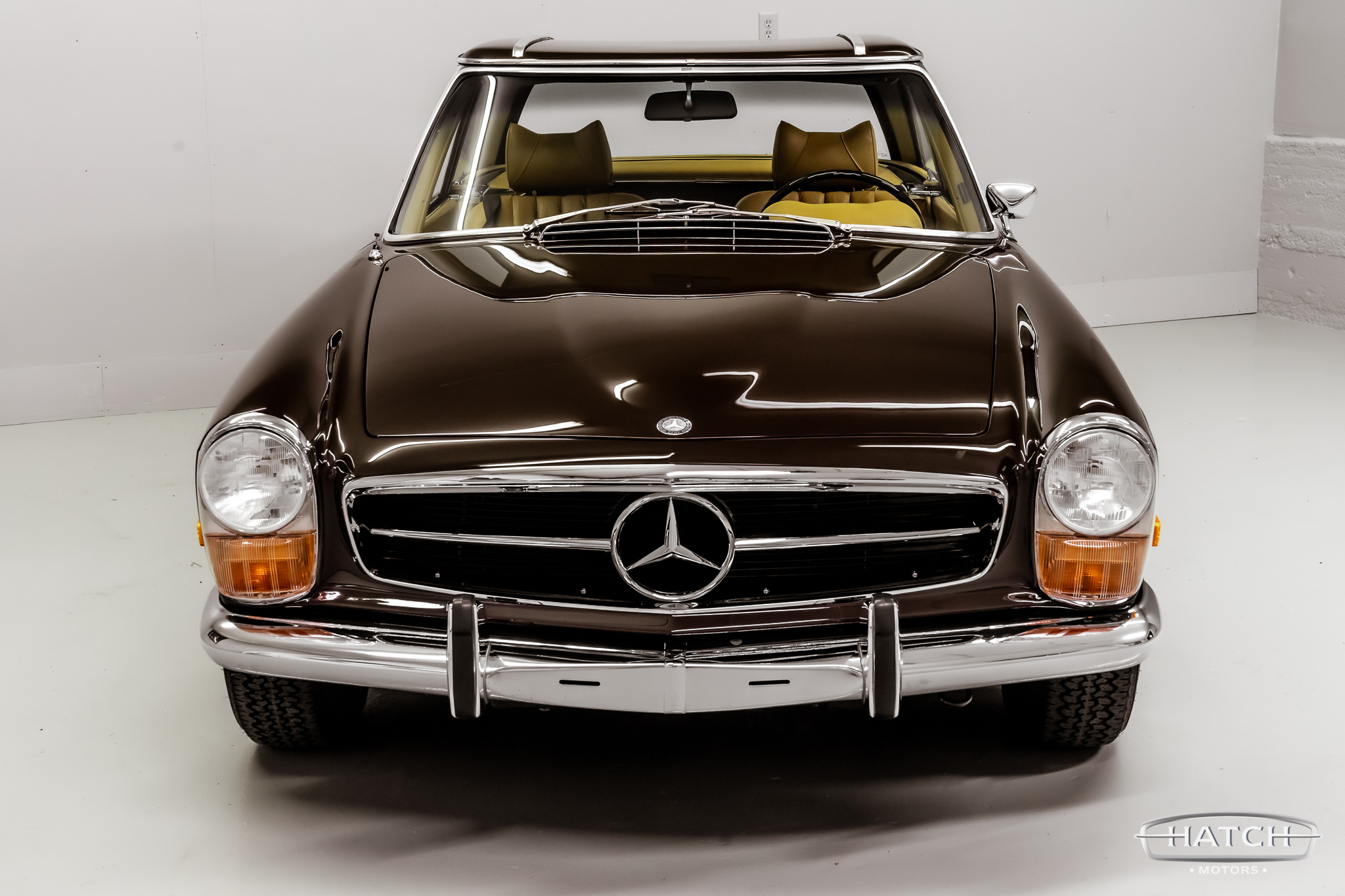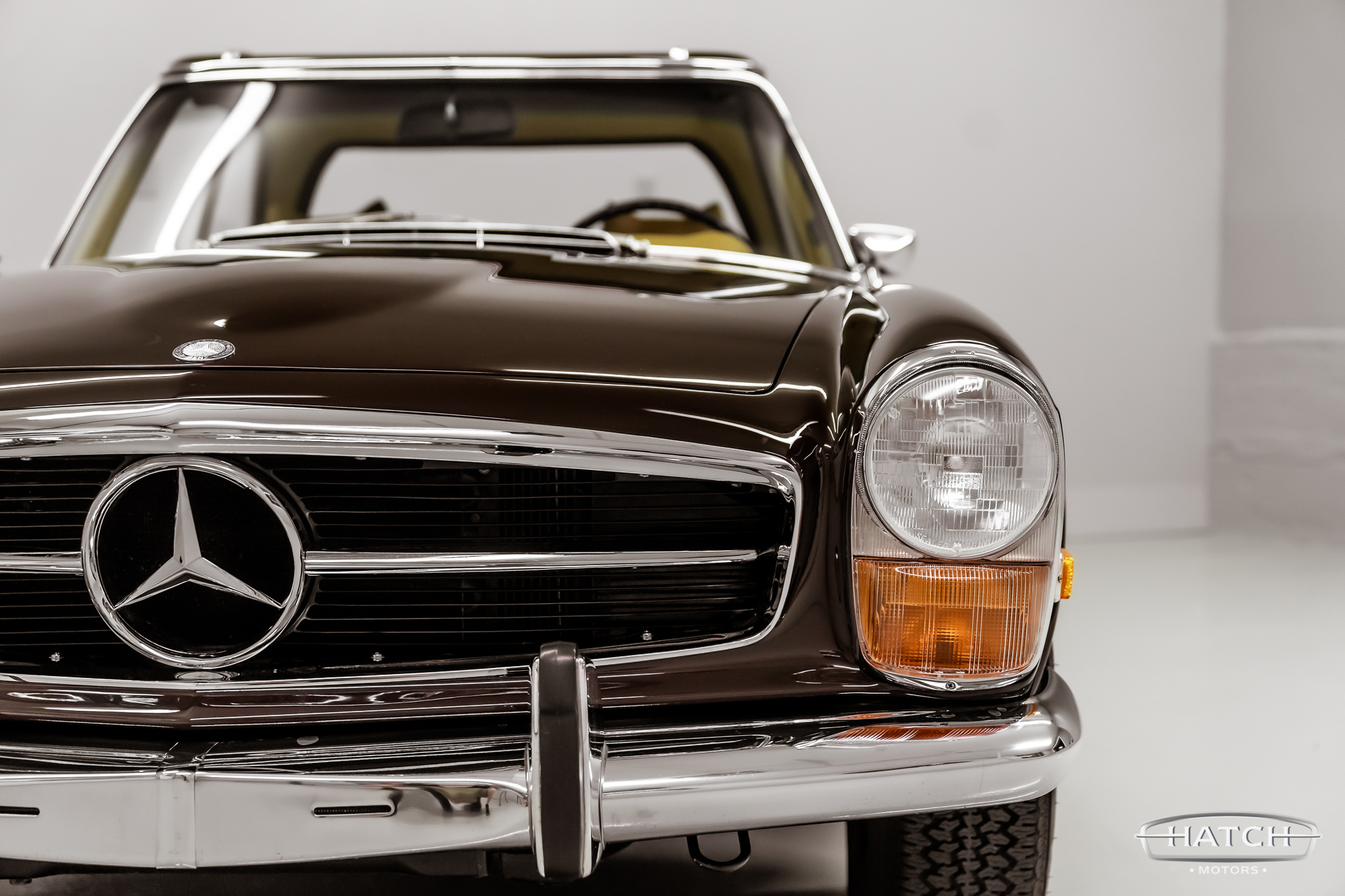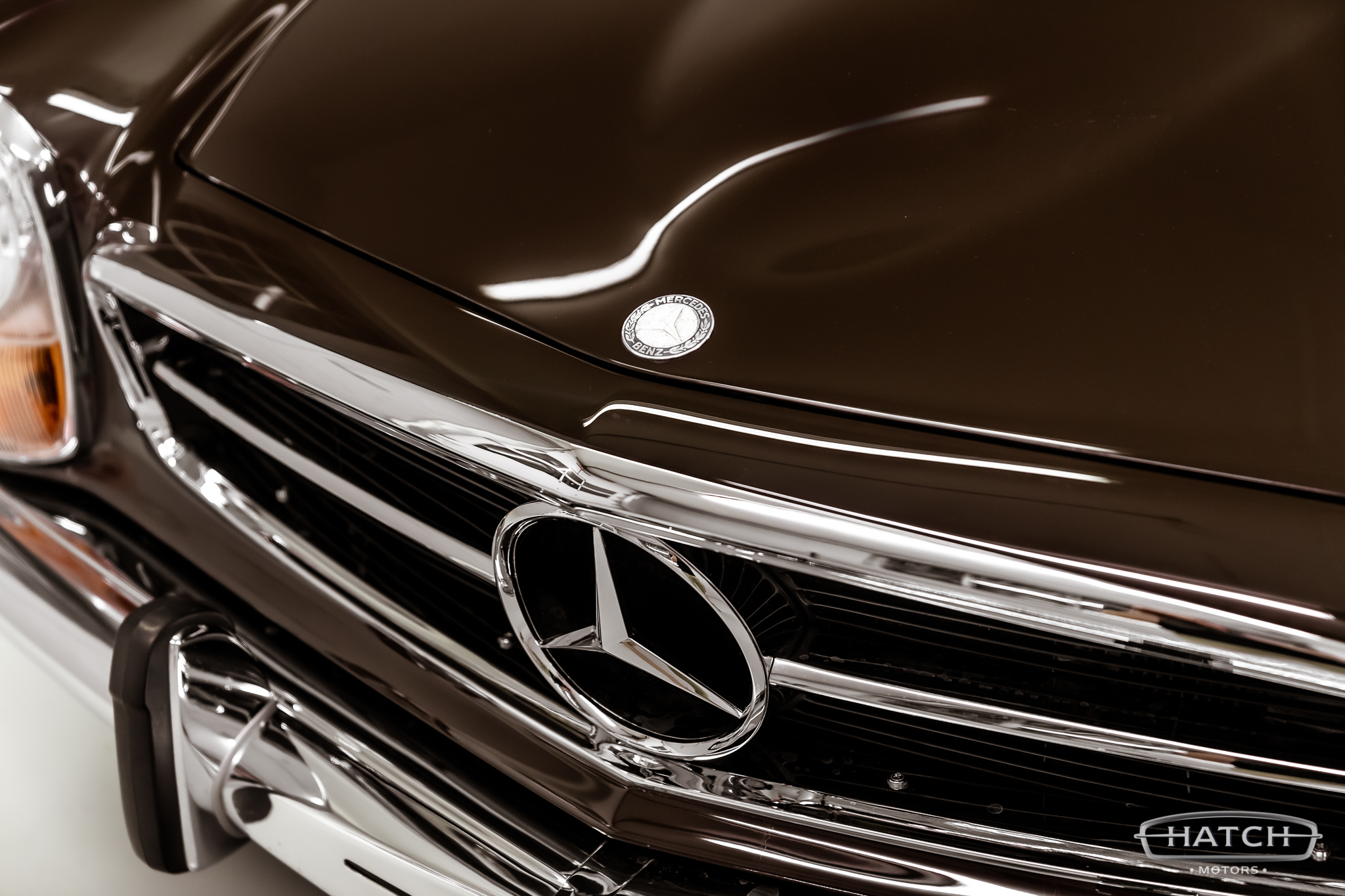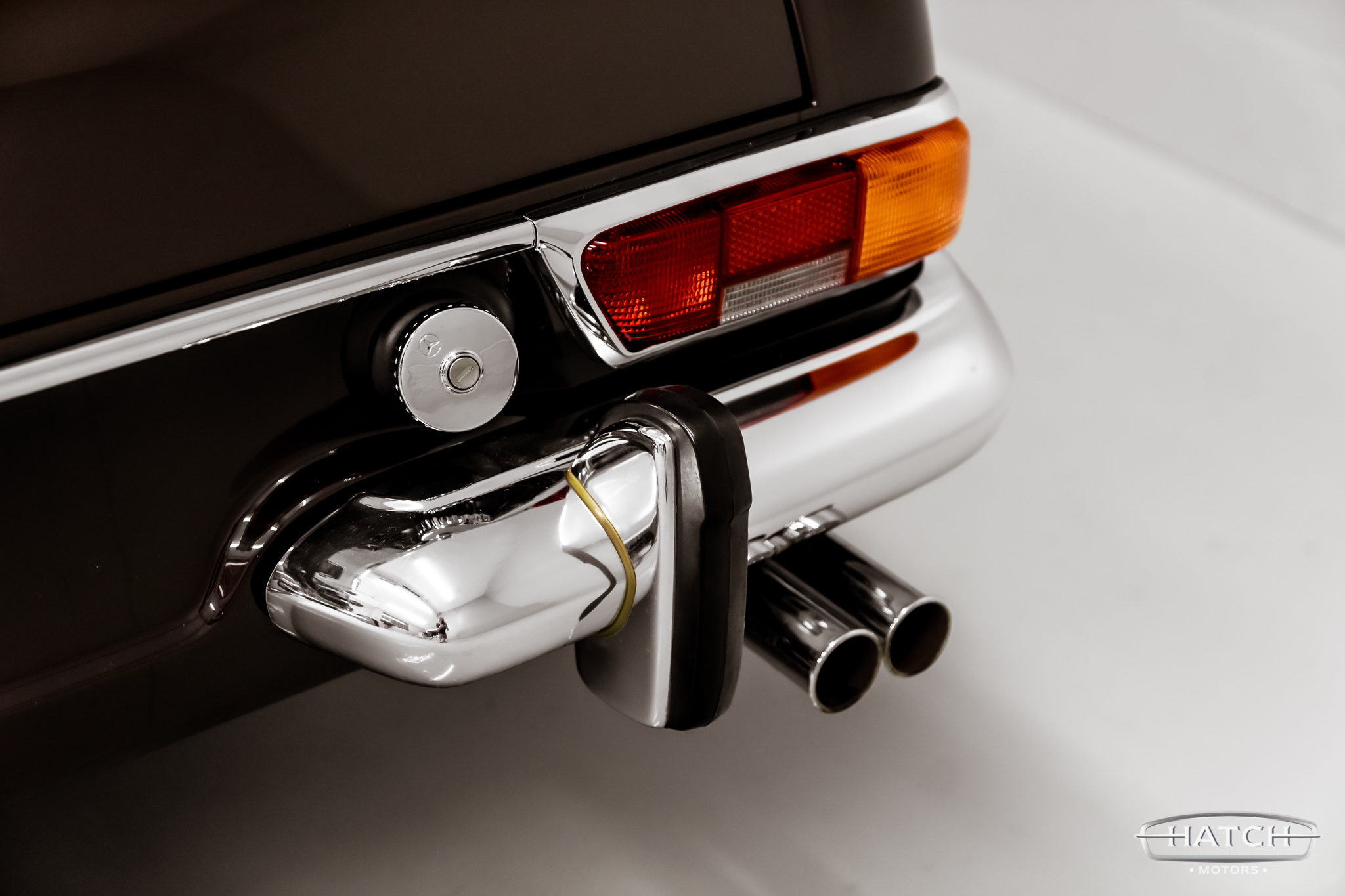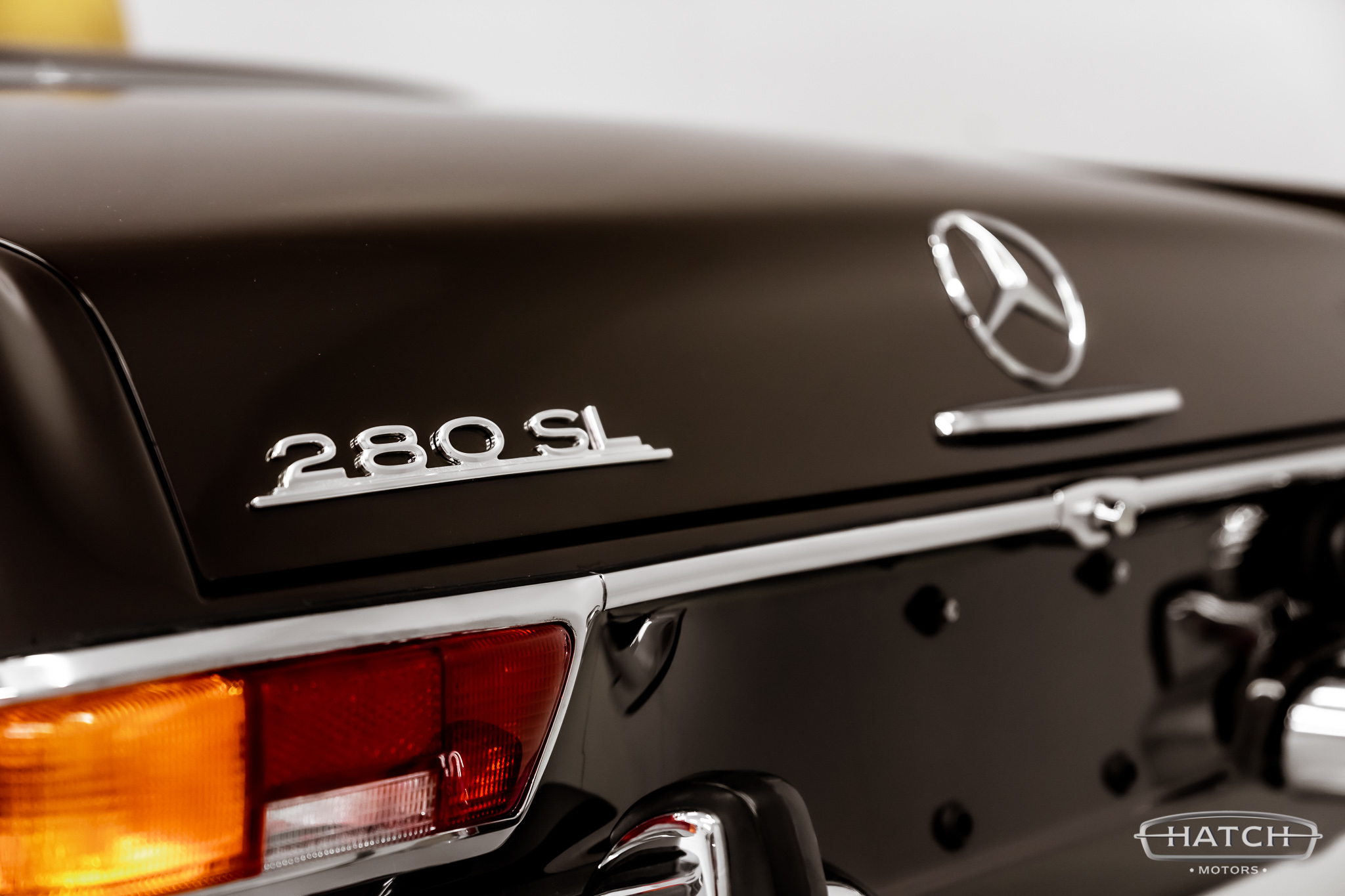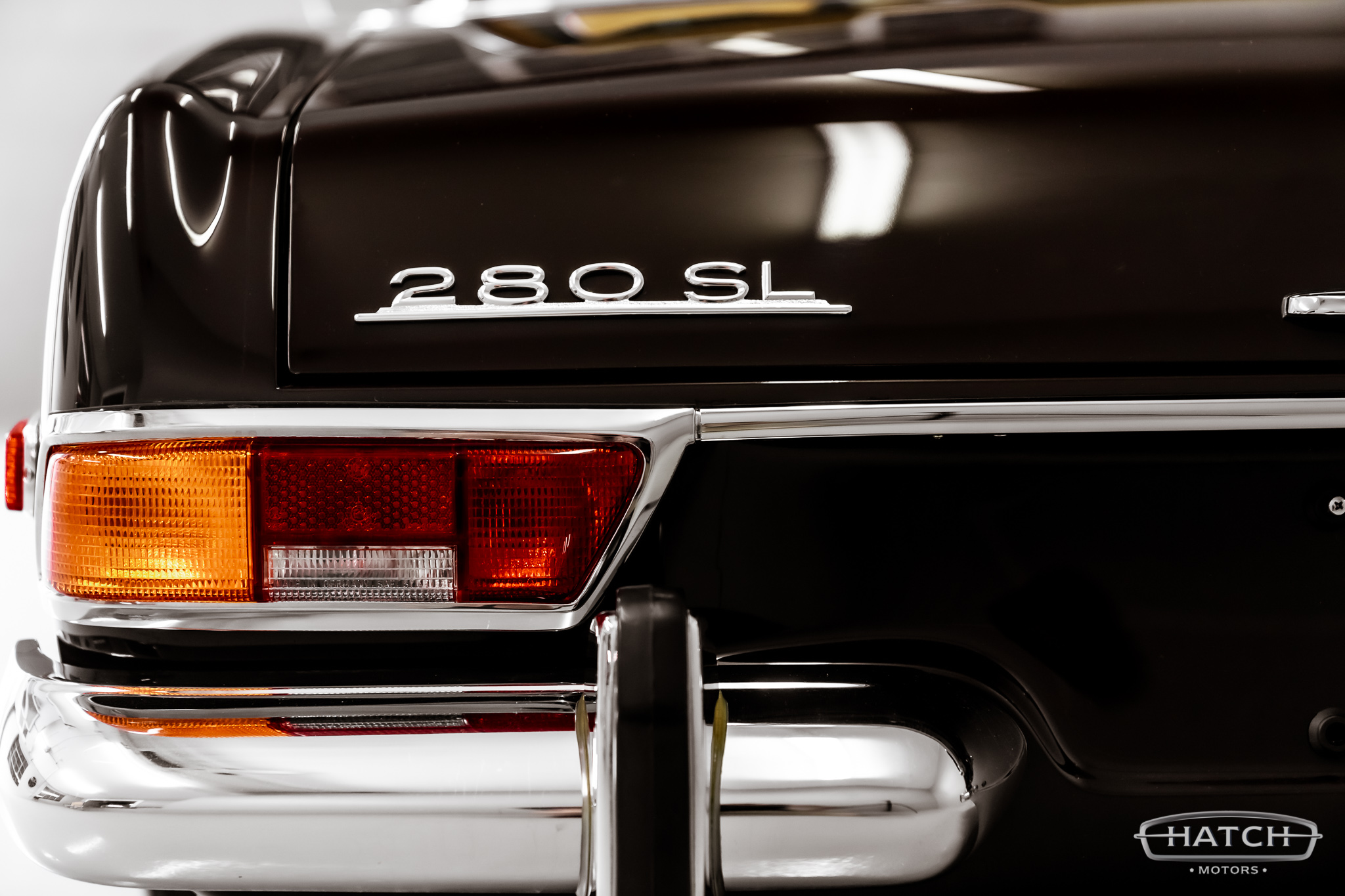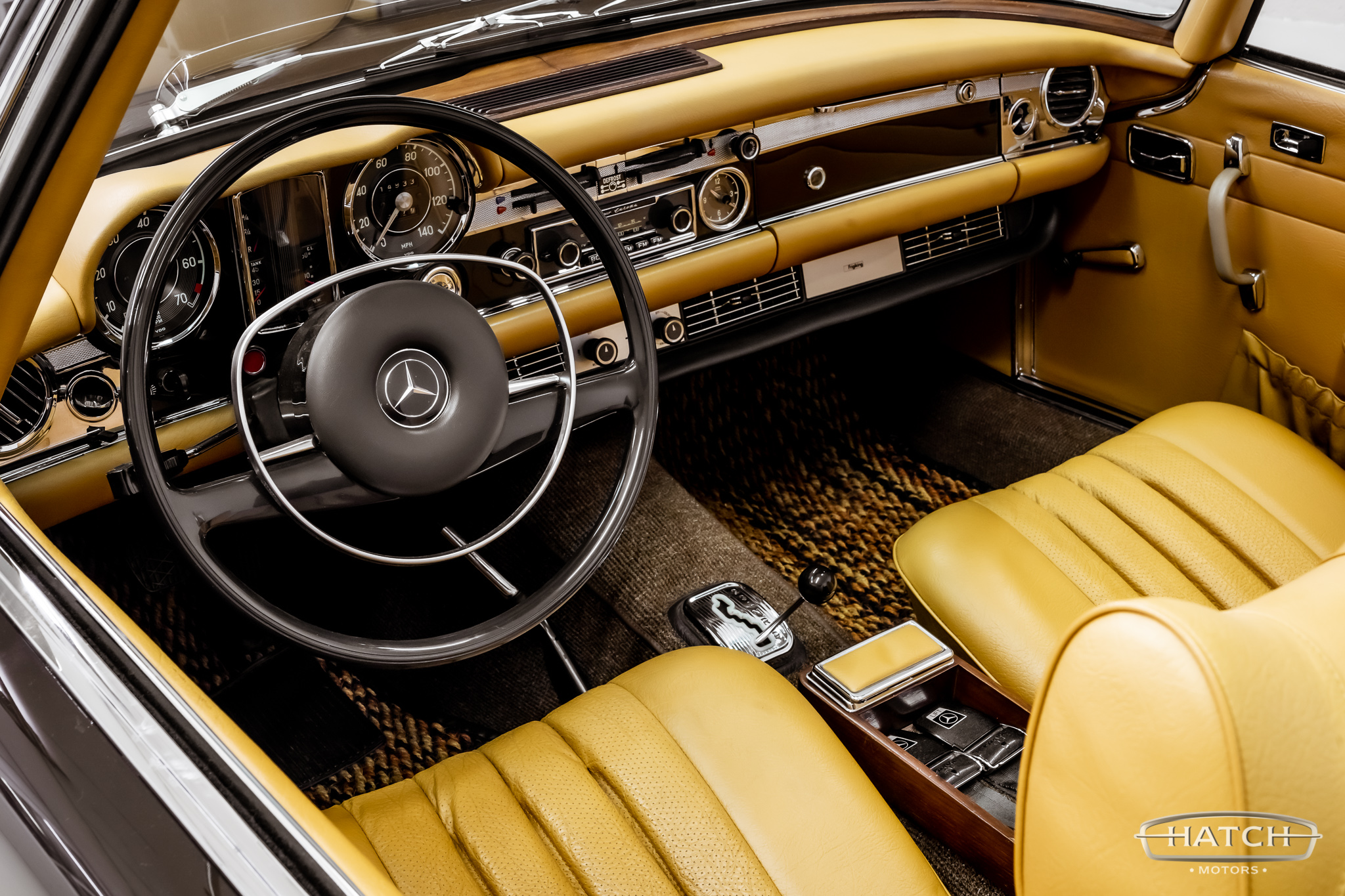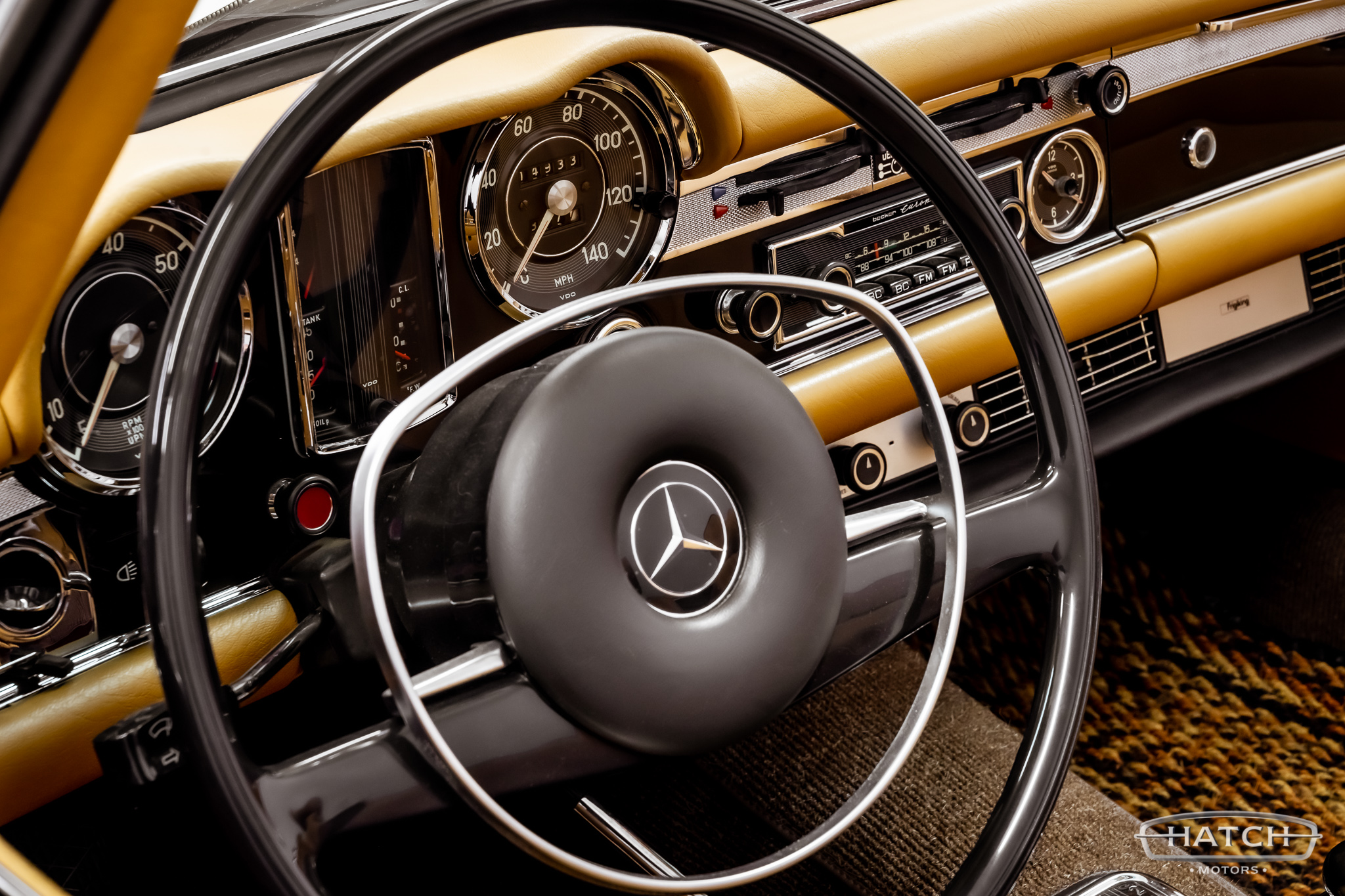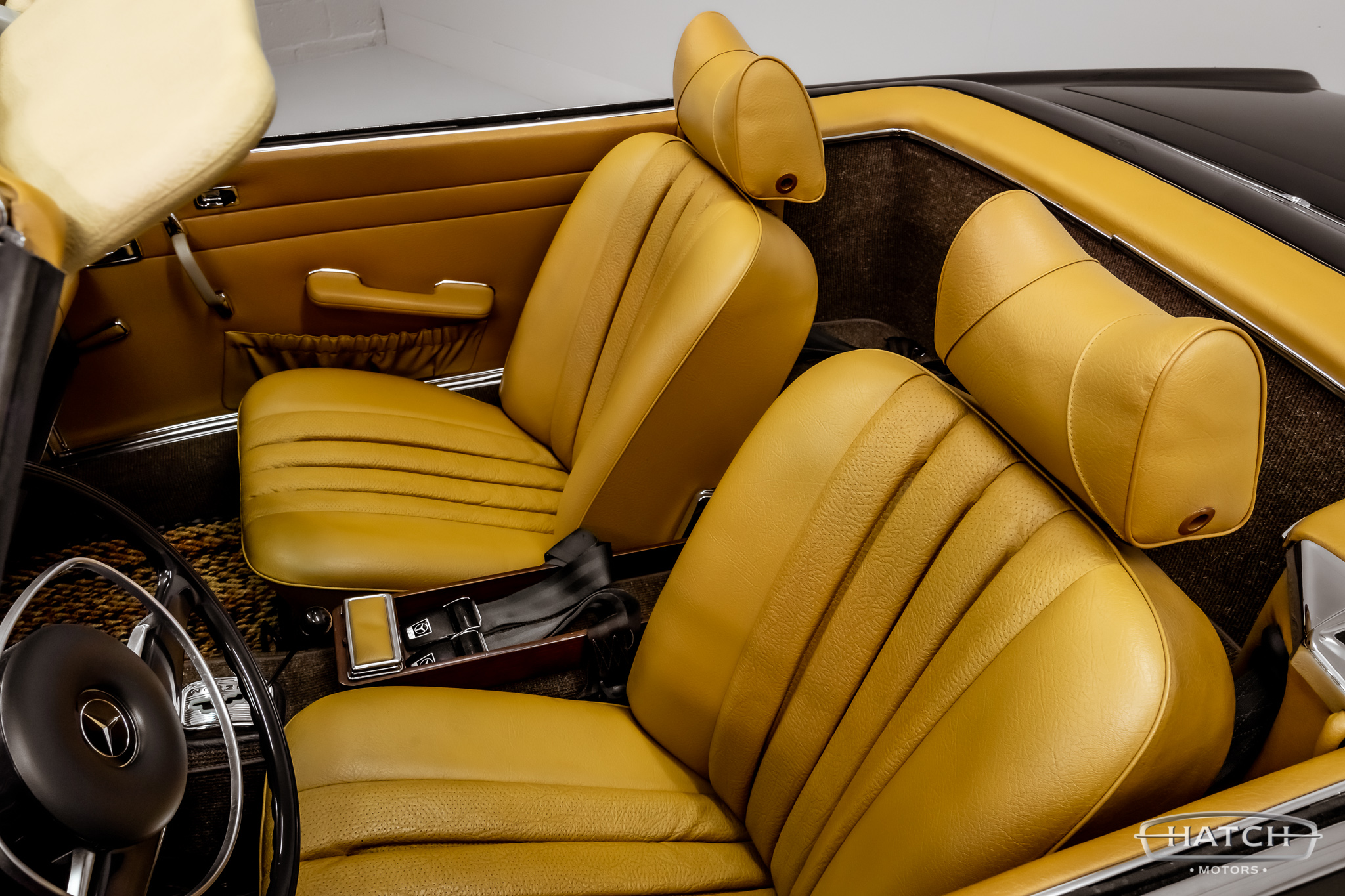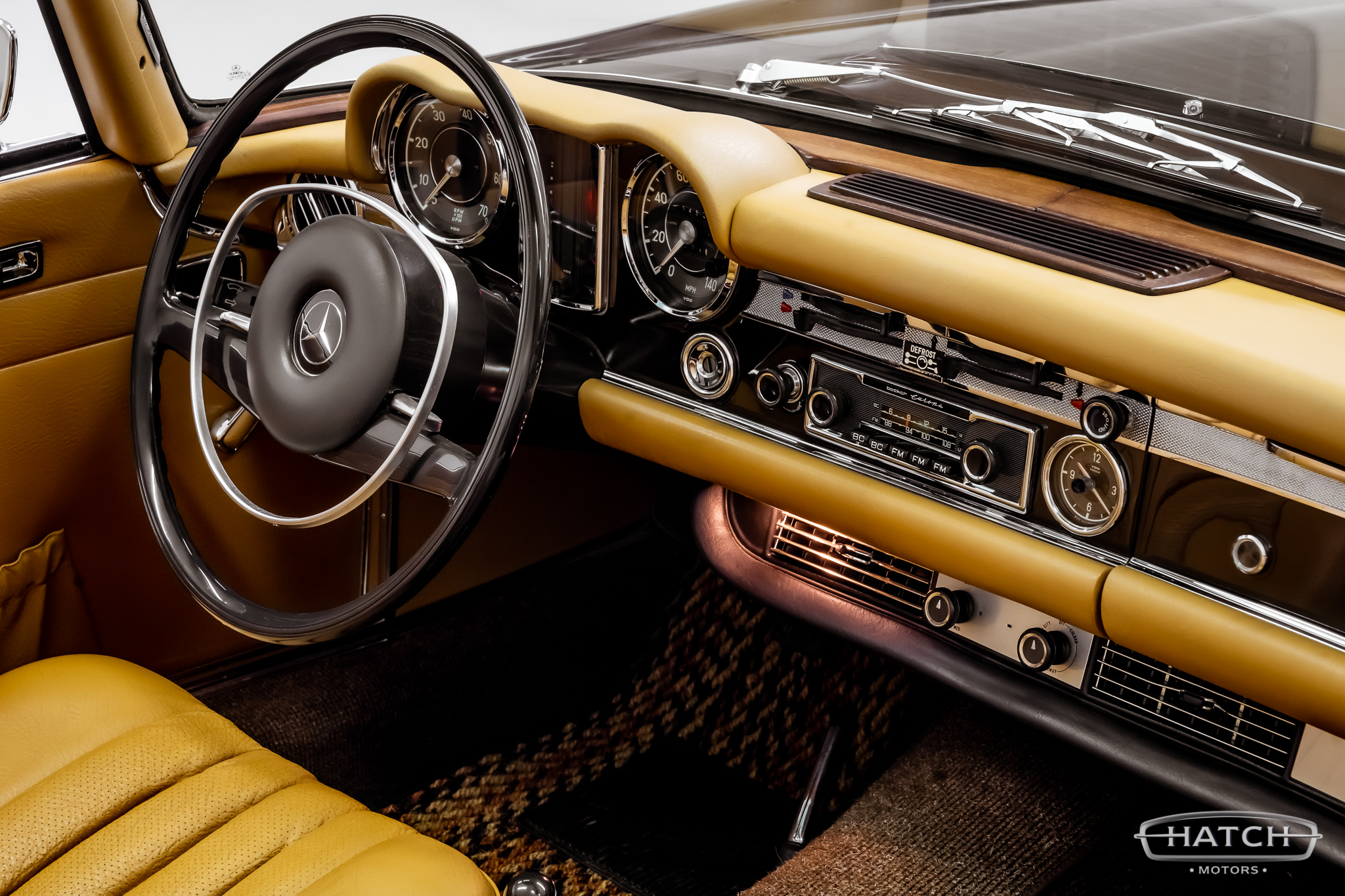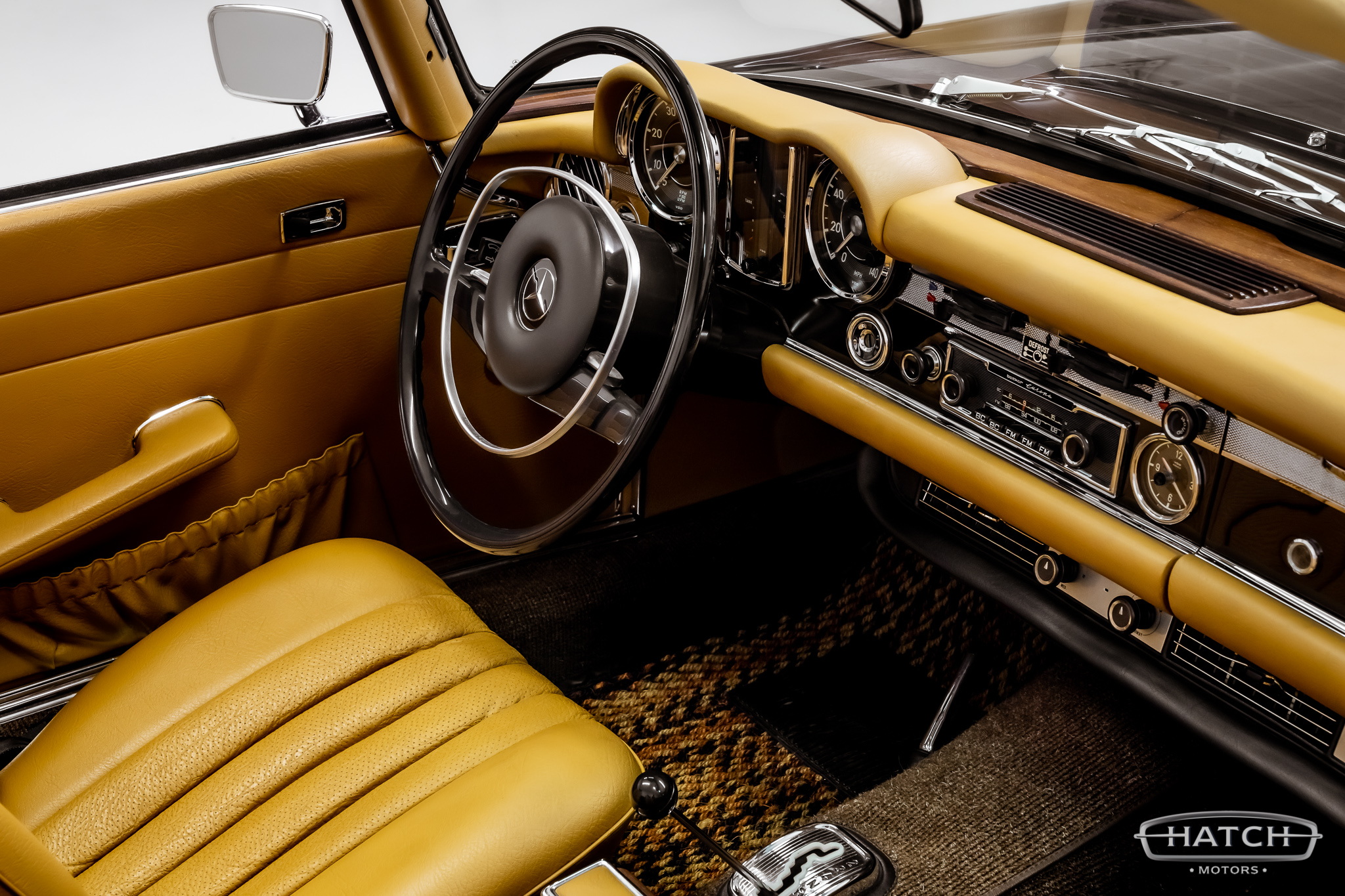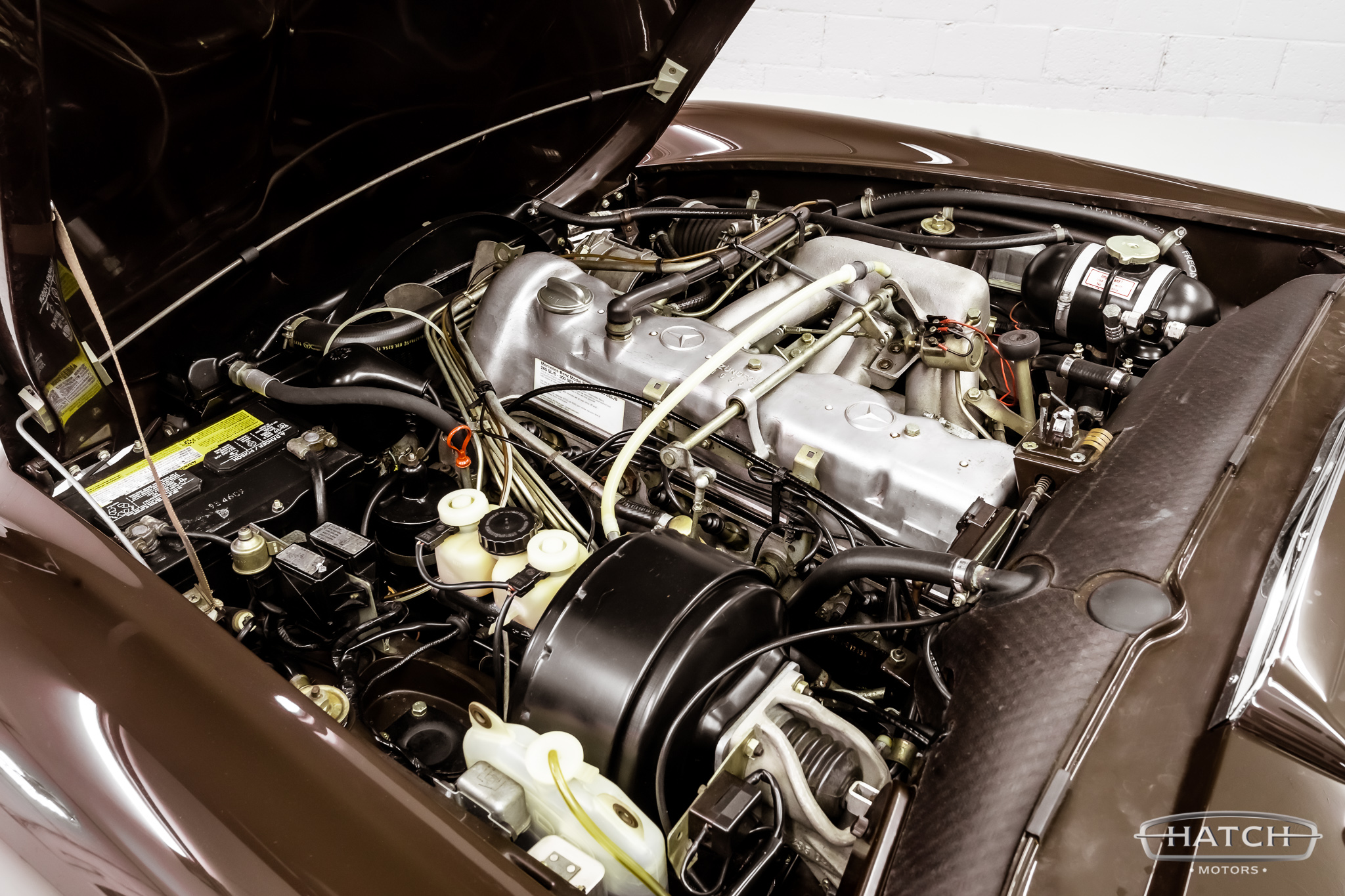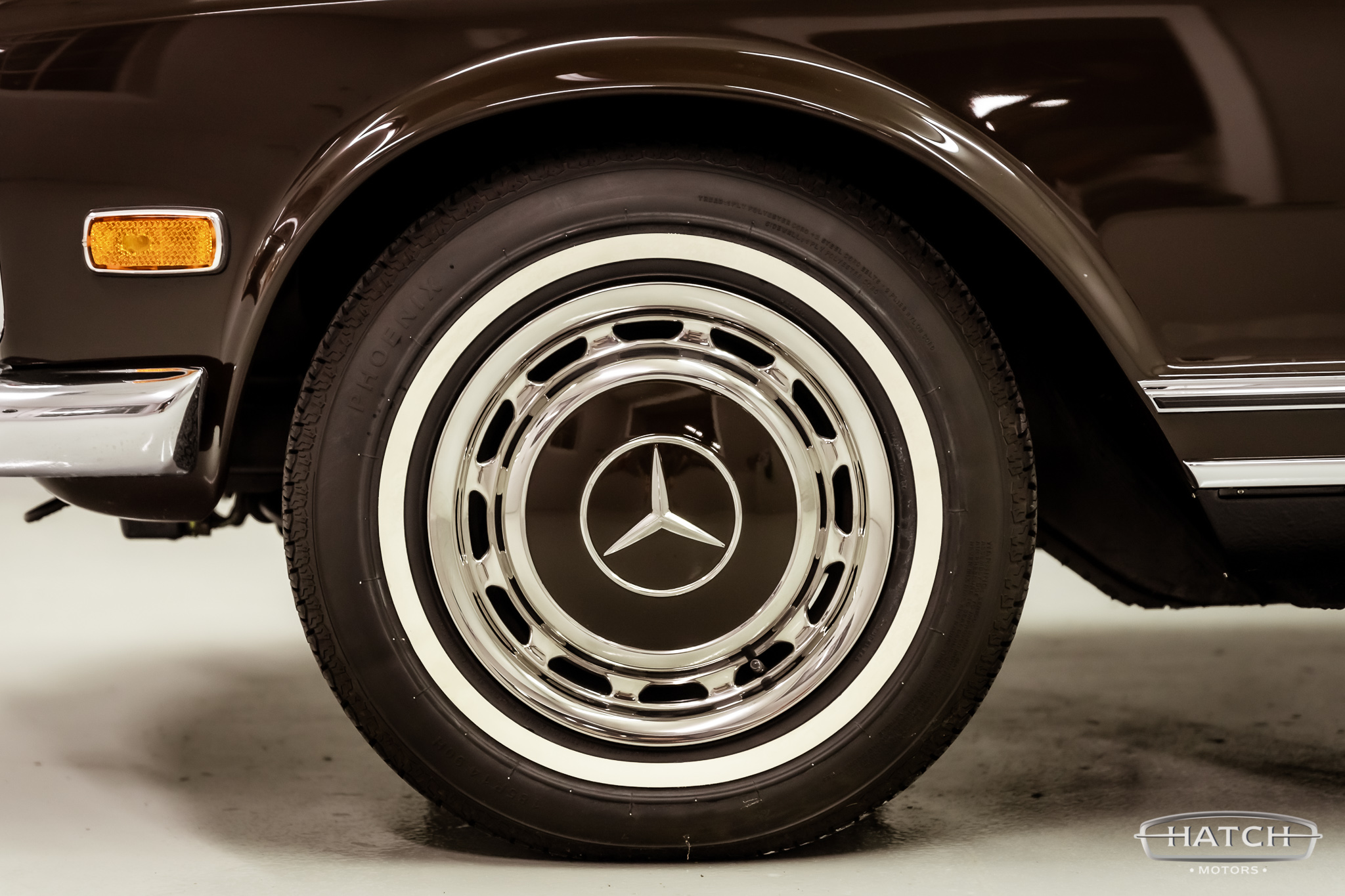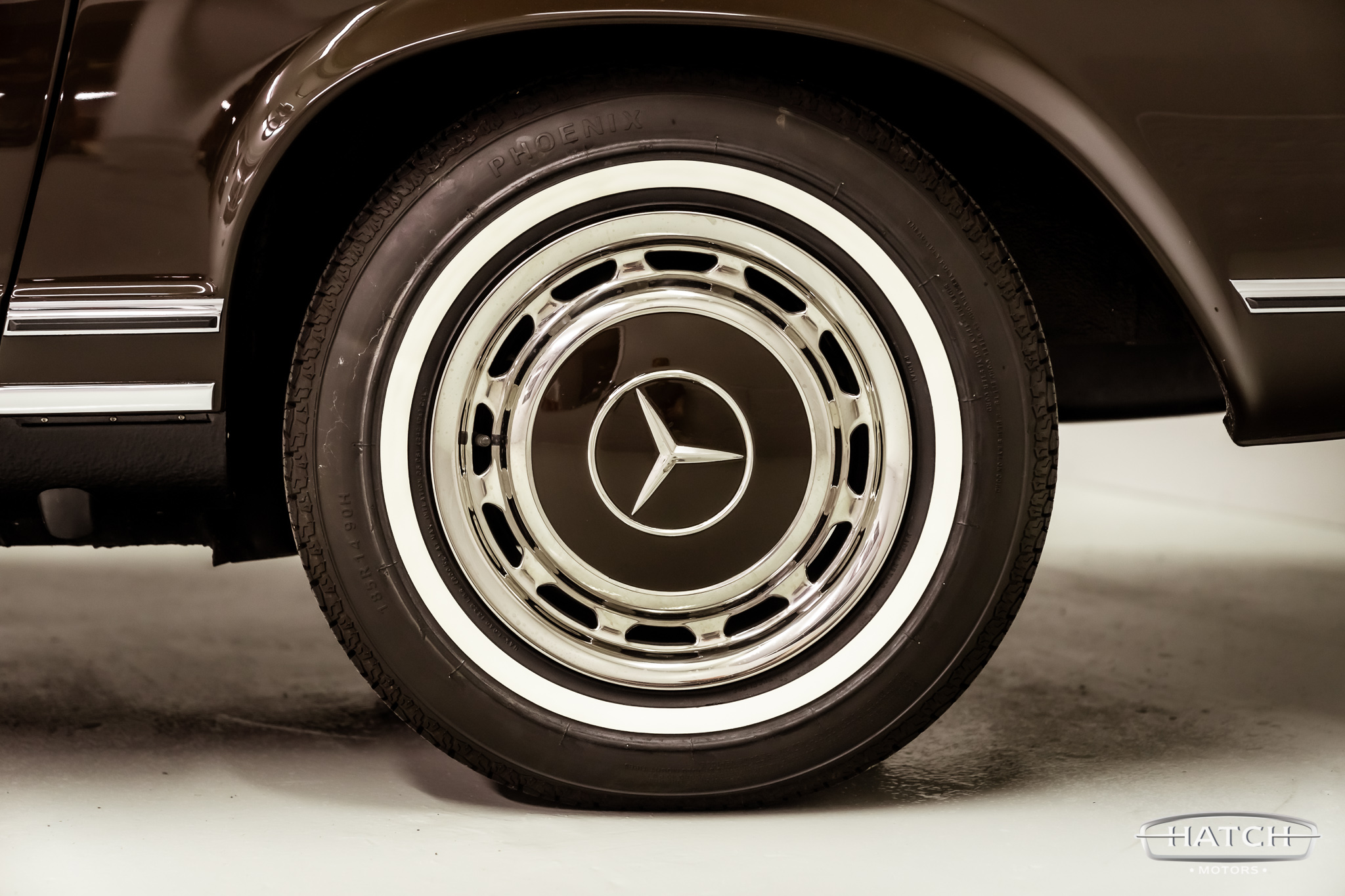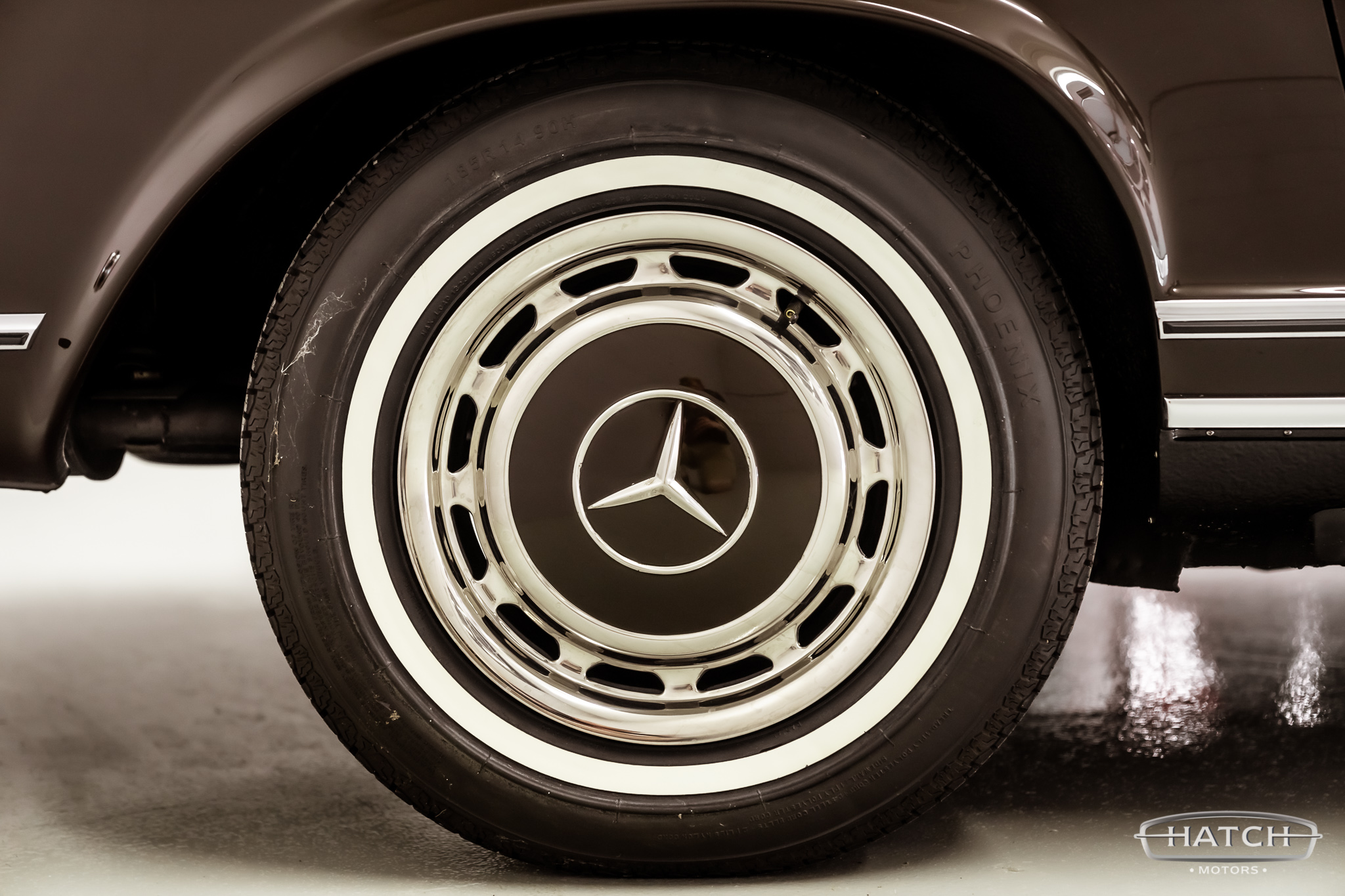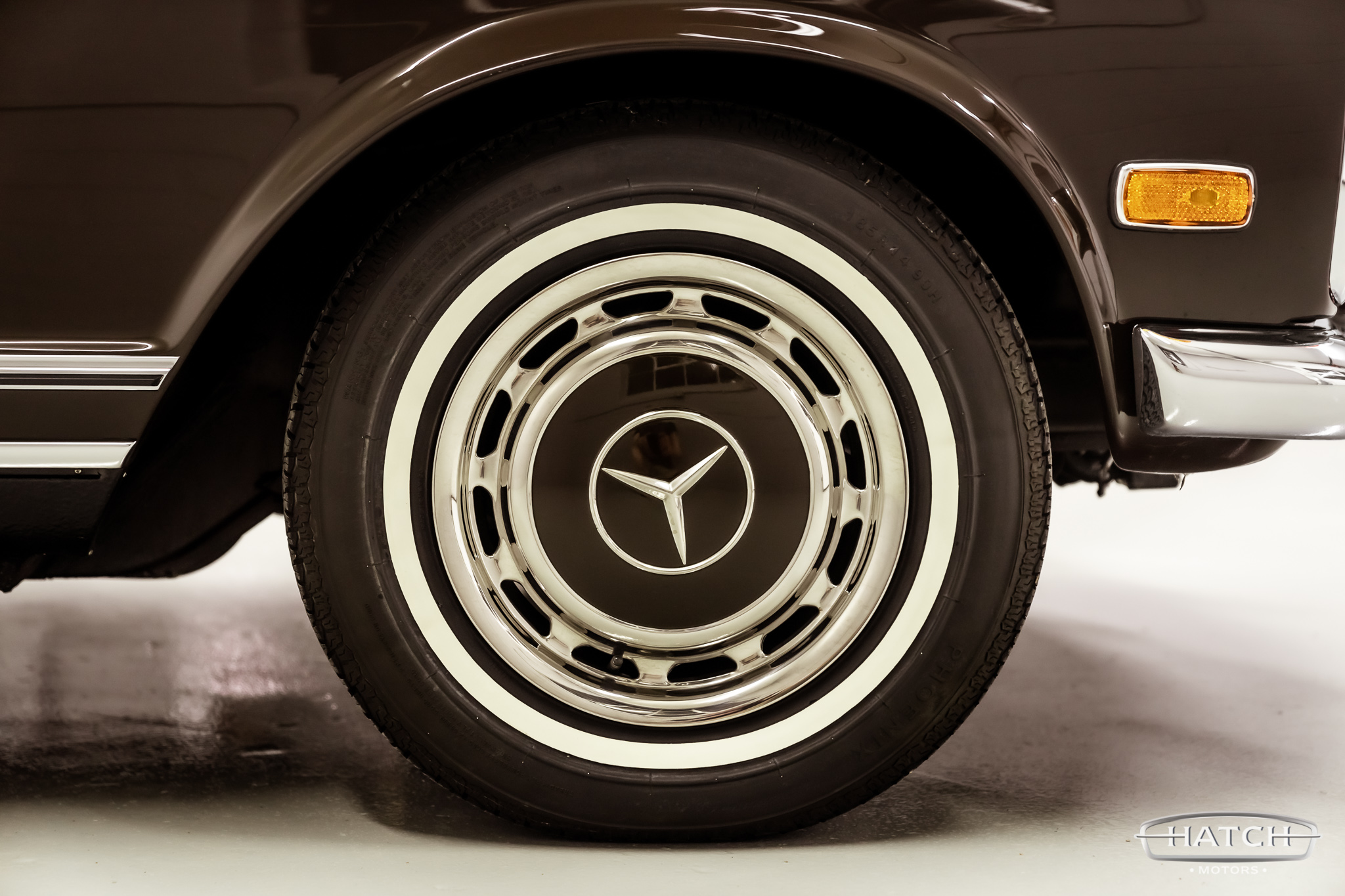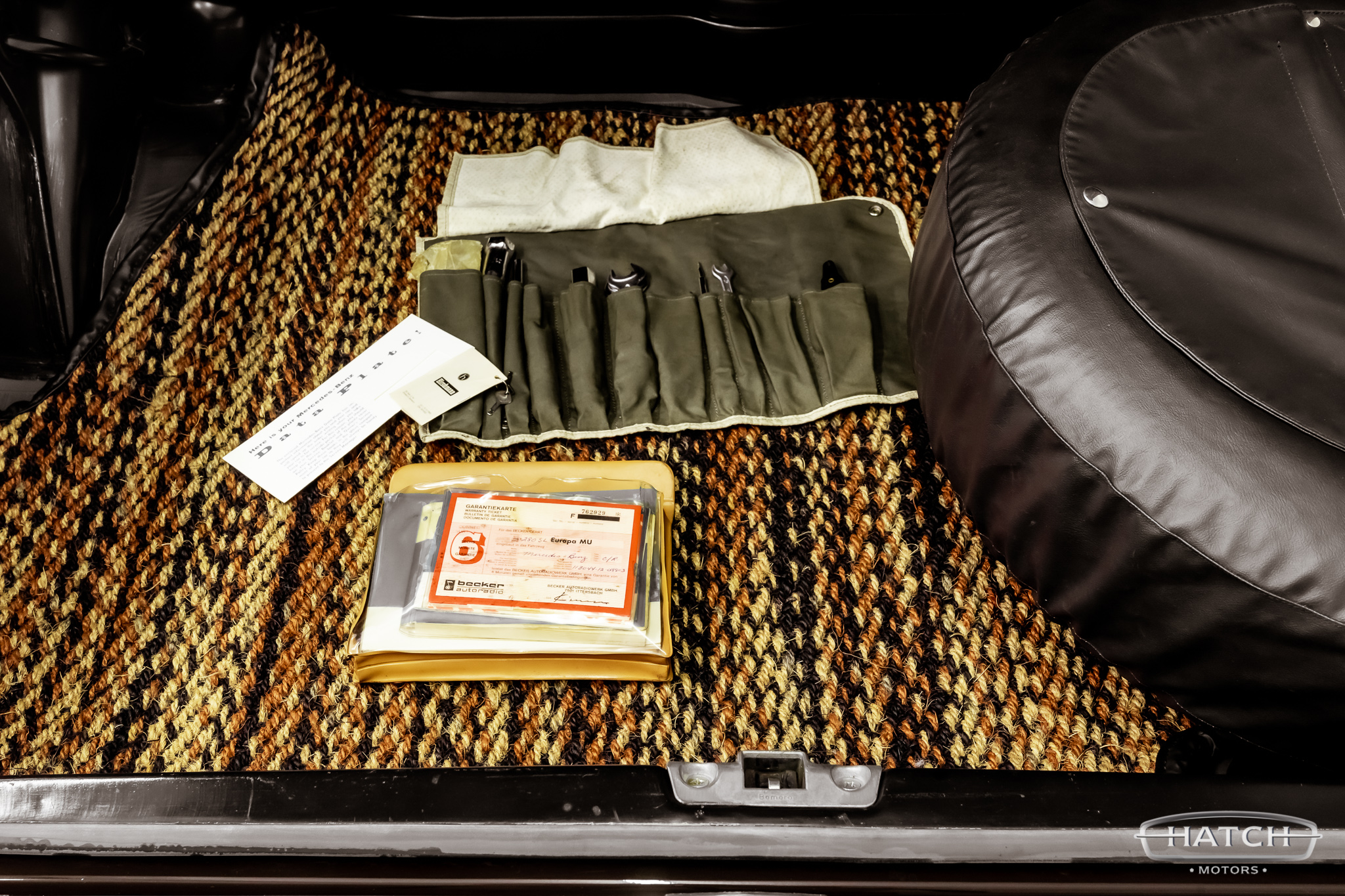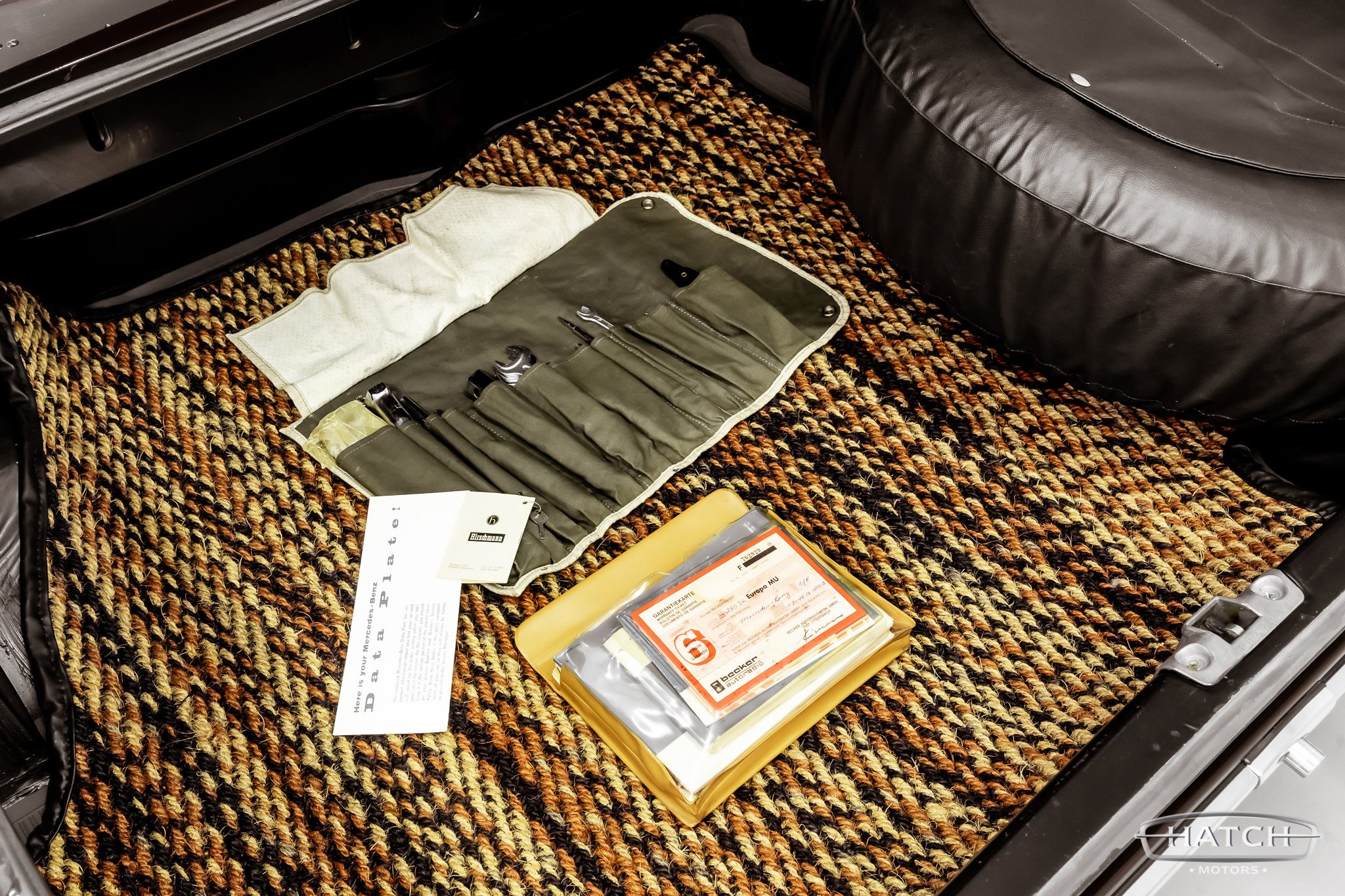 1971-mercedes-benz-280SL-brown31
1971-mercedes-benz-280SL-brown17
1971-mercedes-benz-280SL-brown16
1971-mercedes-benz-280SL-brown2
1971-mercedes-benz-280SL-brown13
1971-mercedes-benz-280SL-brown15
1971-mercedes-benz-280SL-brown14
1971-mercedes-benz-280SL-brown20
1971-mercedes-benz-280SL-brown7
1971-mercedes-benz-280SL-brown19
1971-mercedes-benz-280SL-brown34
1971-mercedes-benz-280SL-brown33
1971-mercedes-benz-280SL-brown23
1971-mercedes-benz-280SL-brown21
1971-mercedes-benz-280SL-brown22
1971-mercedes-benz-280SL-brown24
1971-mercedes-benz-280SL-brown6
1971-mercedes-benz-280SL-brown5
1971-mercedes-benz-280SL-brown3
1971-mercedes-benz-280SL-brown4
1971-mercedes-benz-280SL-brown32
1971-mercedes-benz-280SL-brown8
1971-mercedes-benz-280SL-brown12
1971-mercedes-benz-280SL-brown10
1971-mercedes-benz-280SL-brown9
1971-mercedes-benz-280SL-brown30
1971-mercedes-benz-280SL-brown29
1971-mercedes-benz-280SL-brown25
1971-mercedes-benz-280SL-brown26
1971-mercedes-benz-280SL-brown28
1971-mercedes-benz-280SL-brown27
1971-mercedes-benz-280SL-brown18
1971-mercedes-benz-280SL-brown1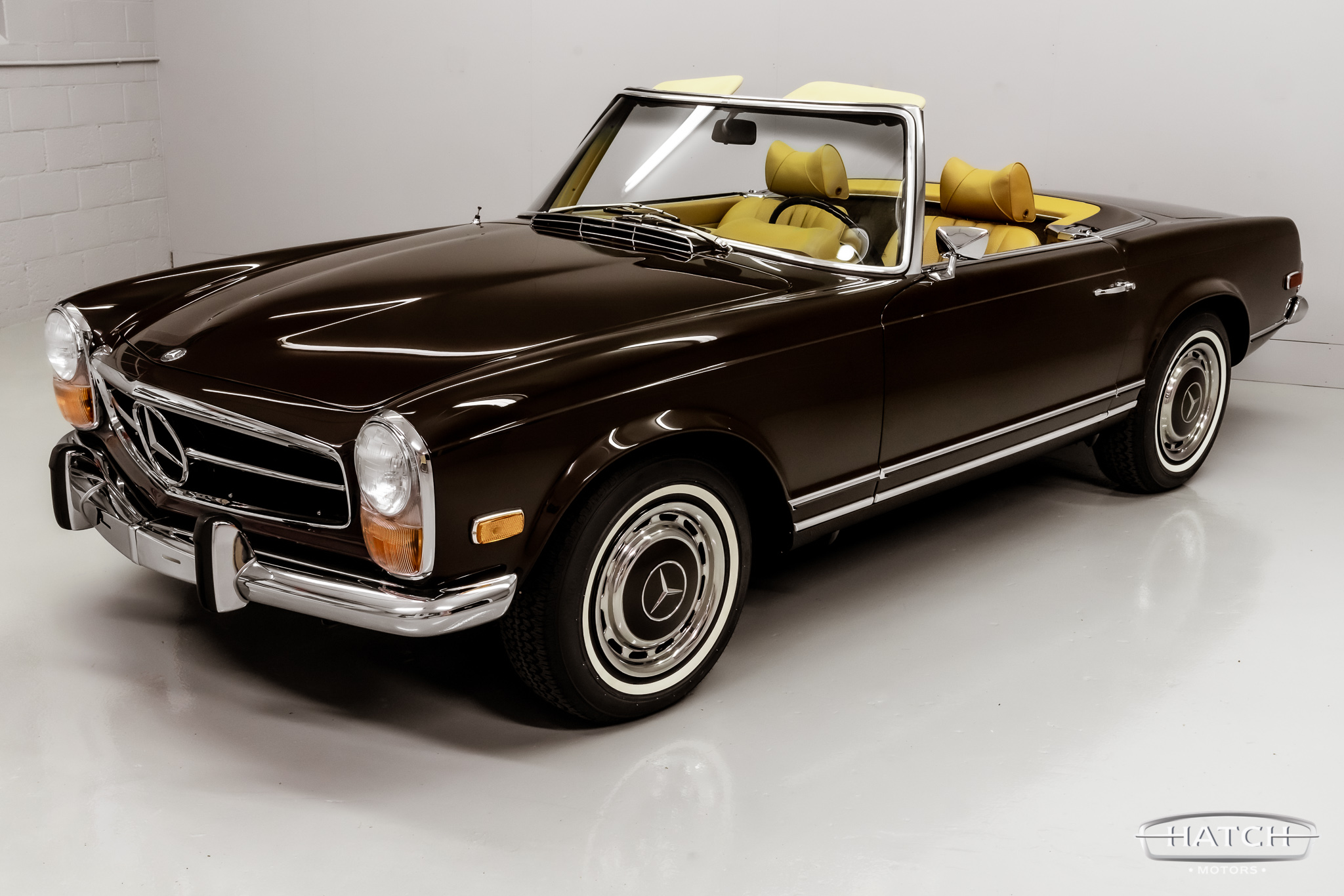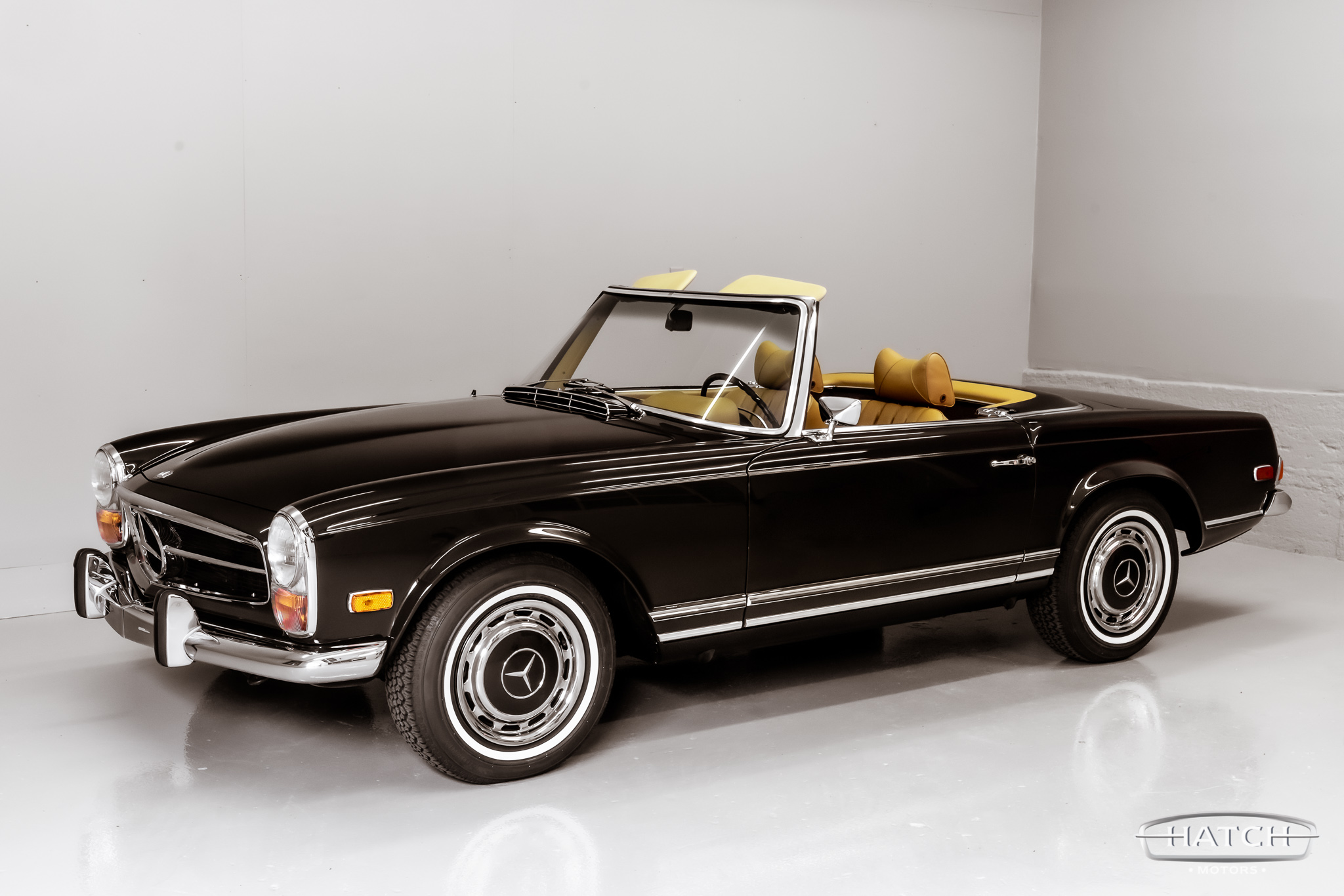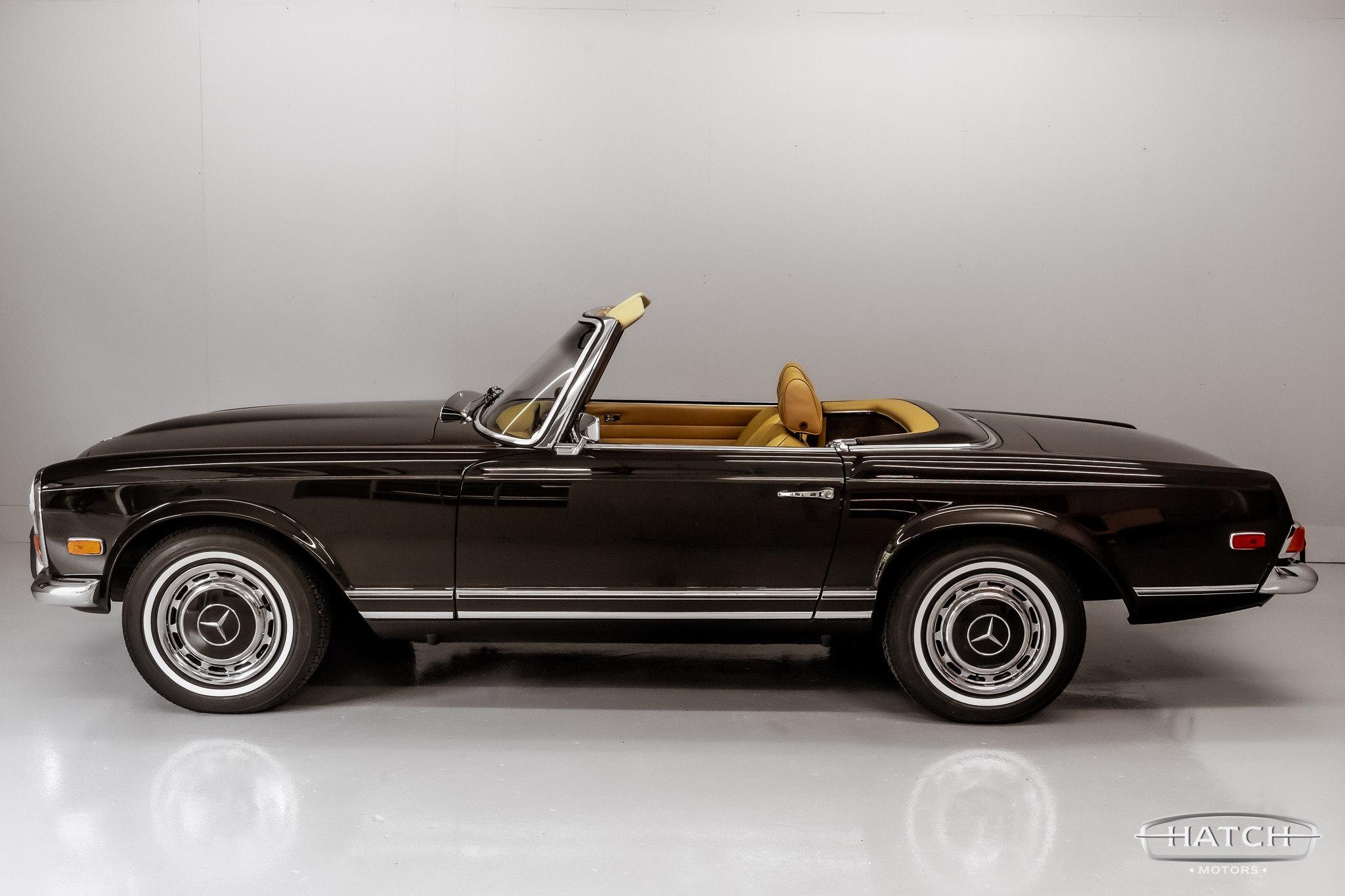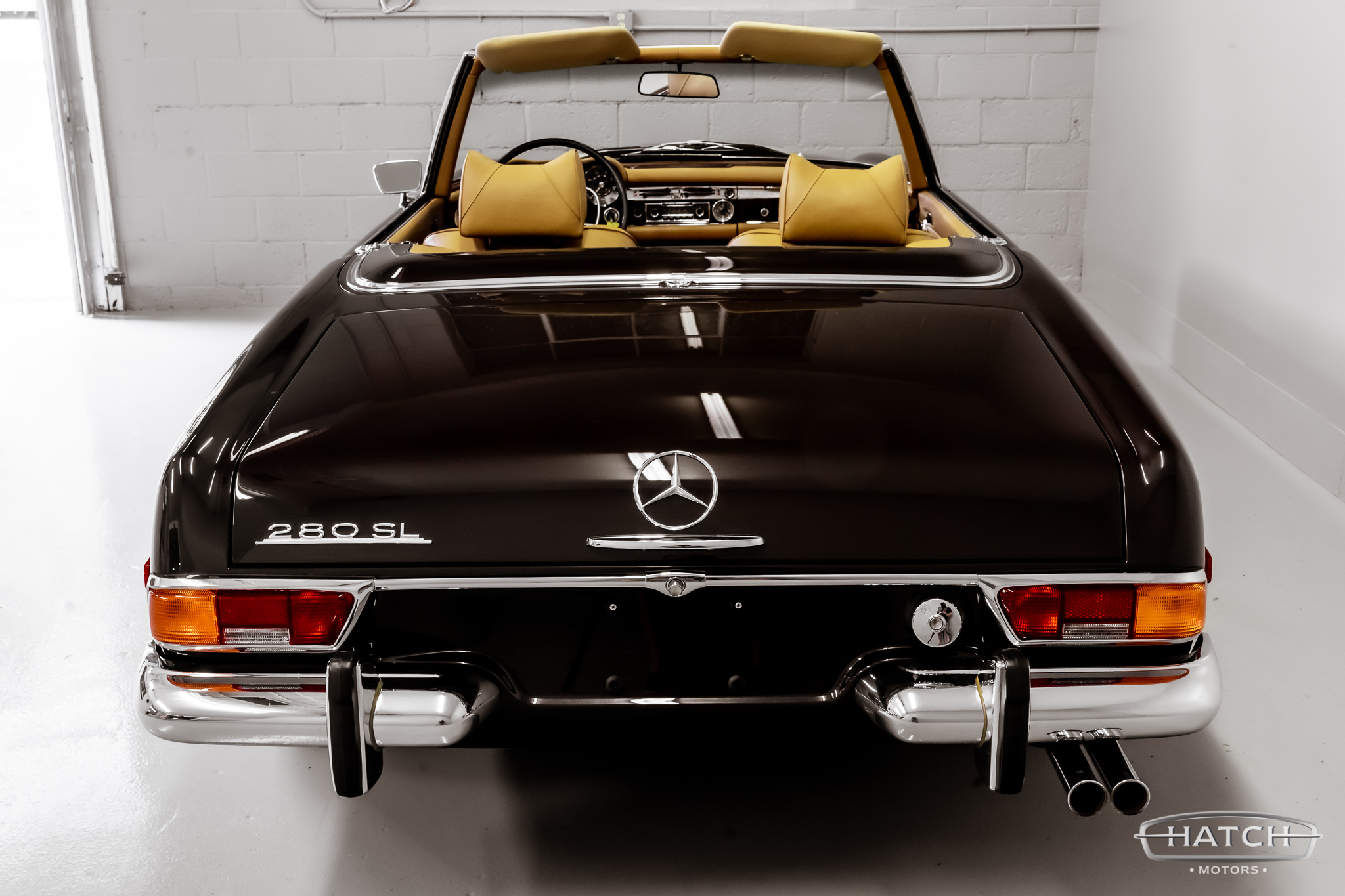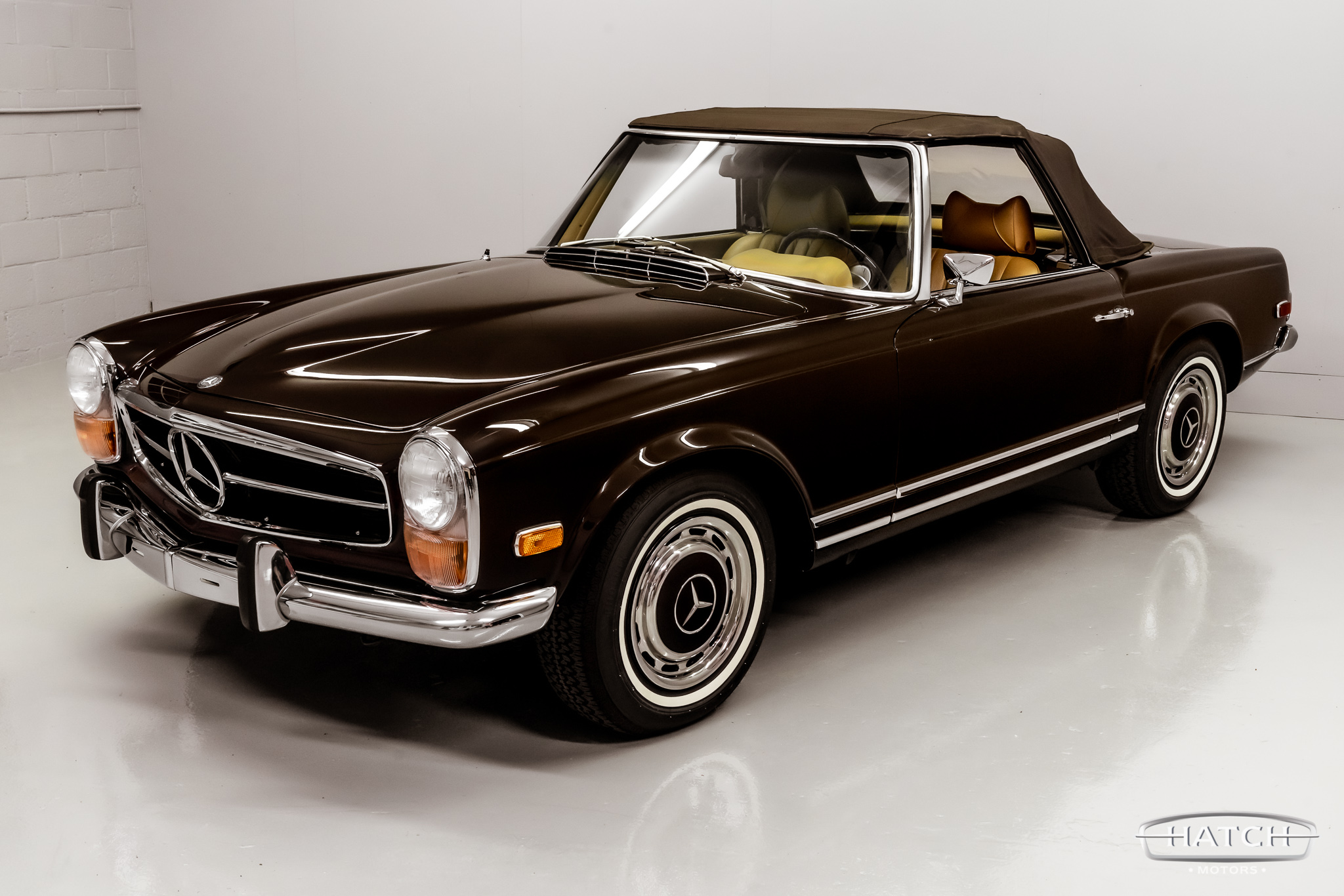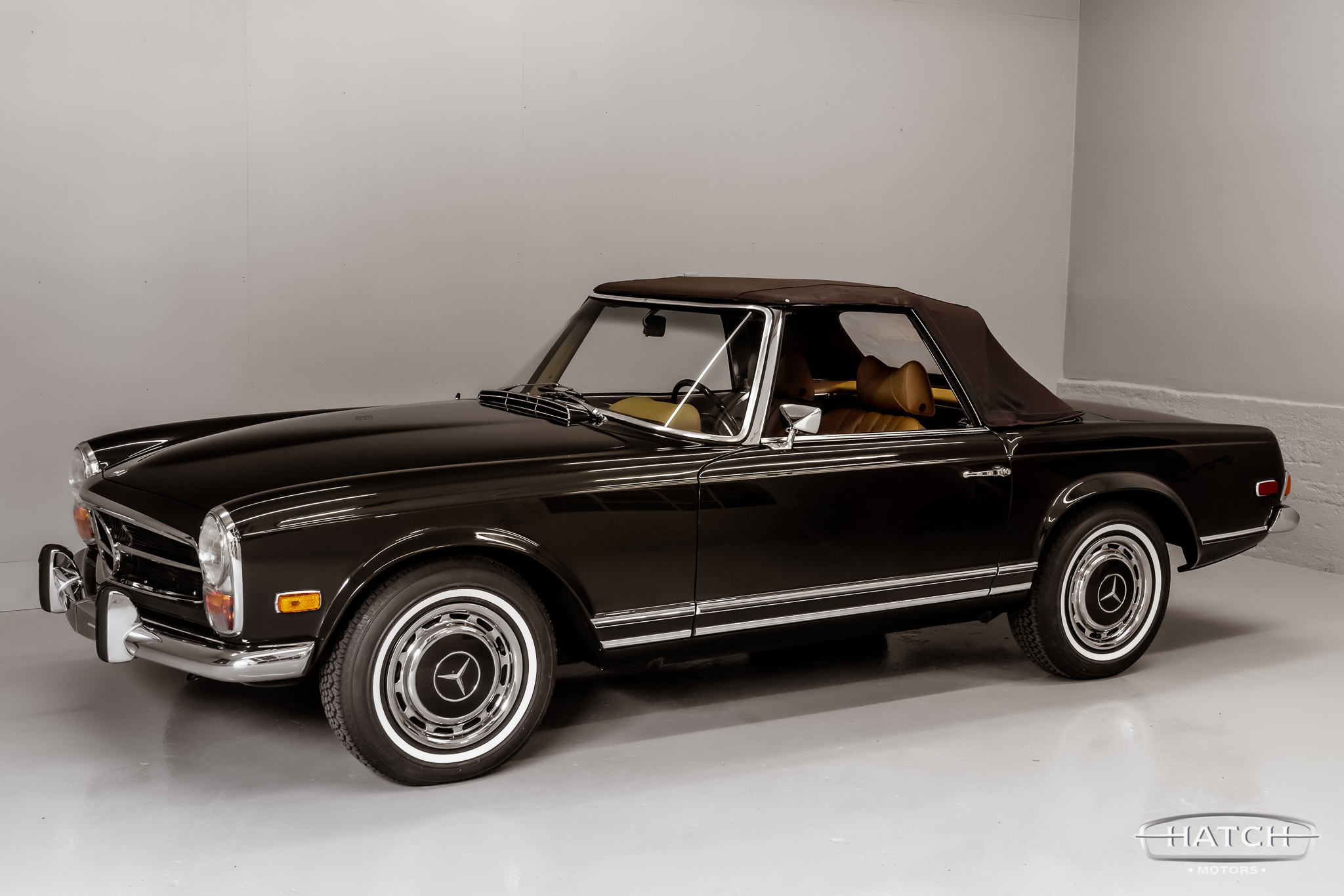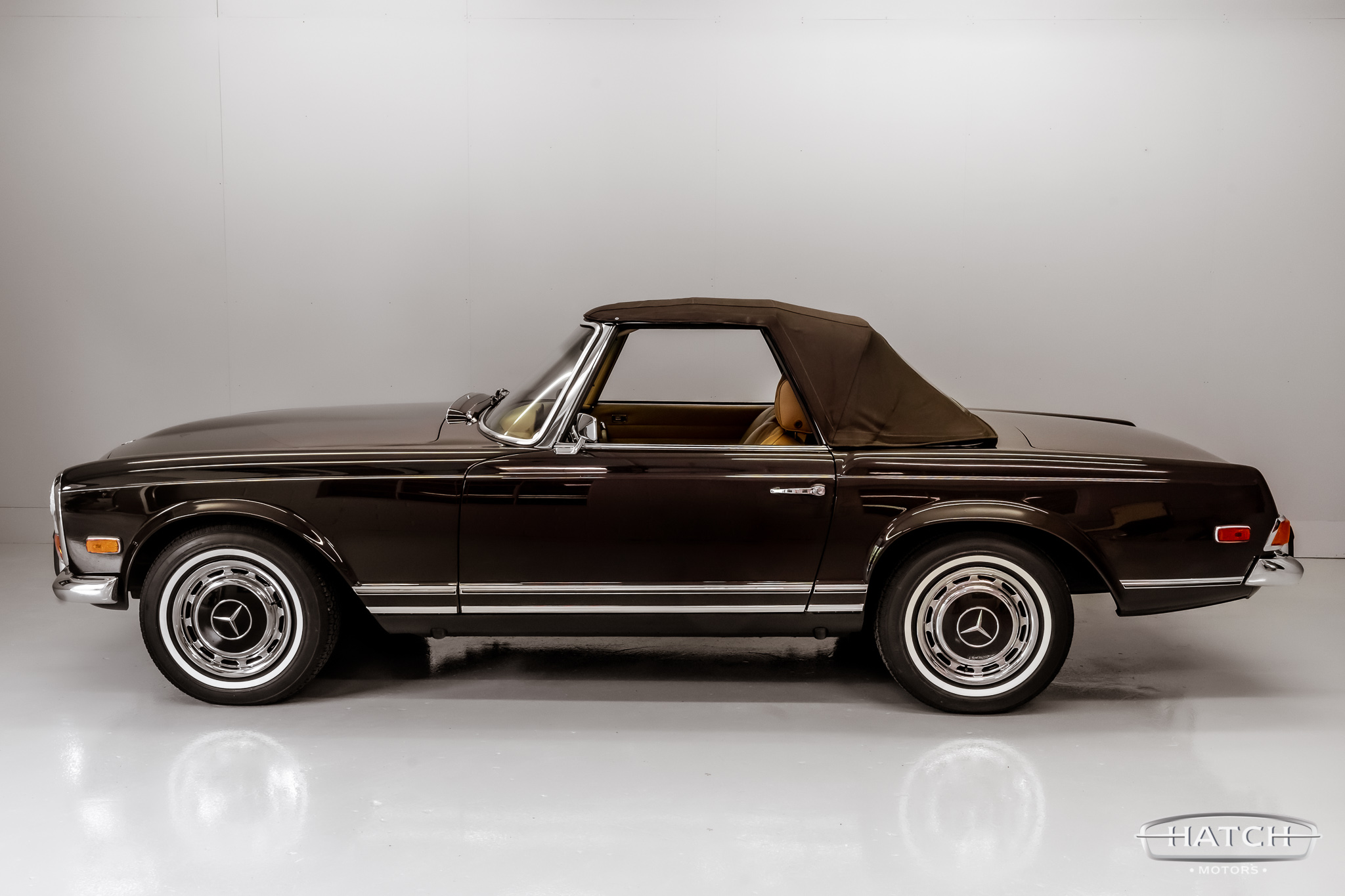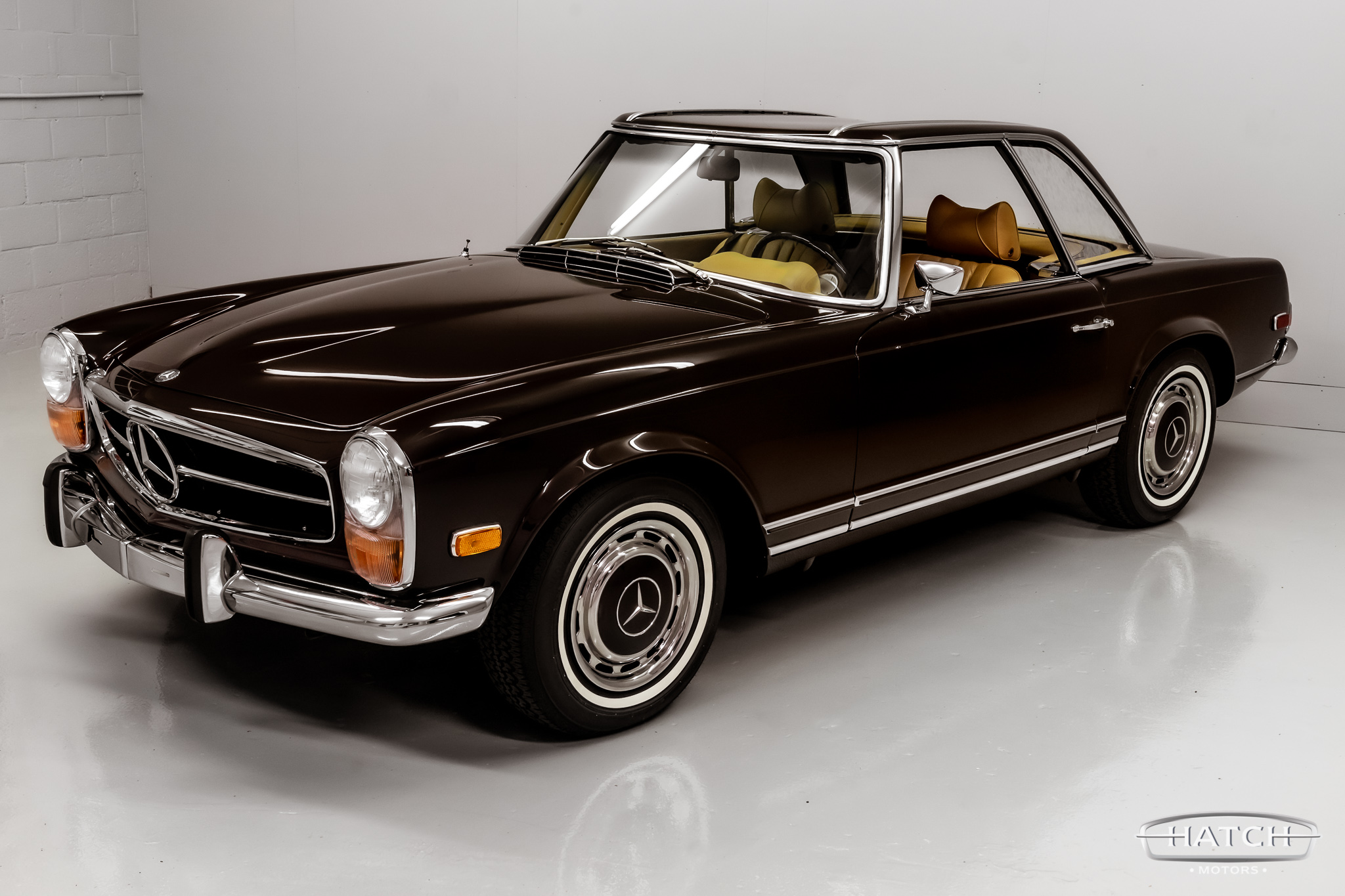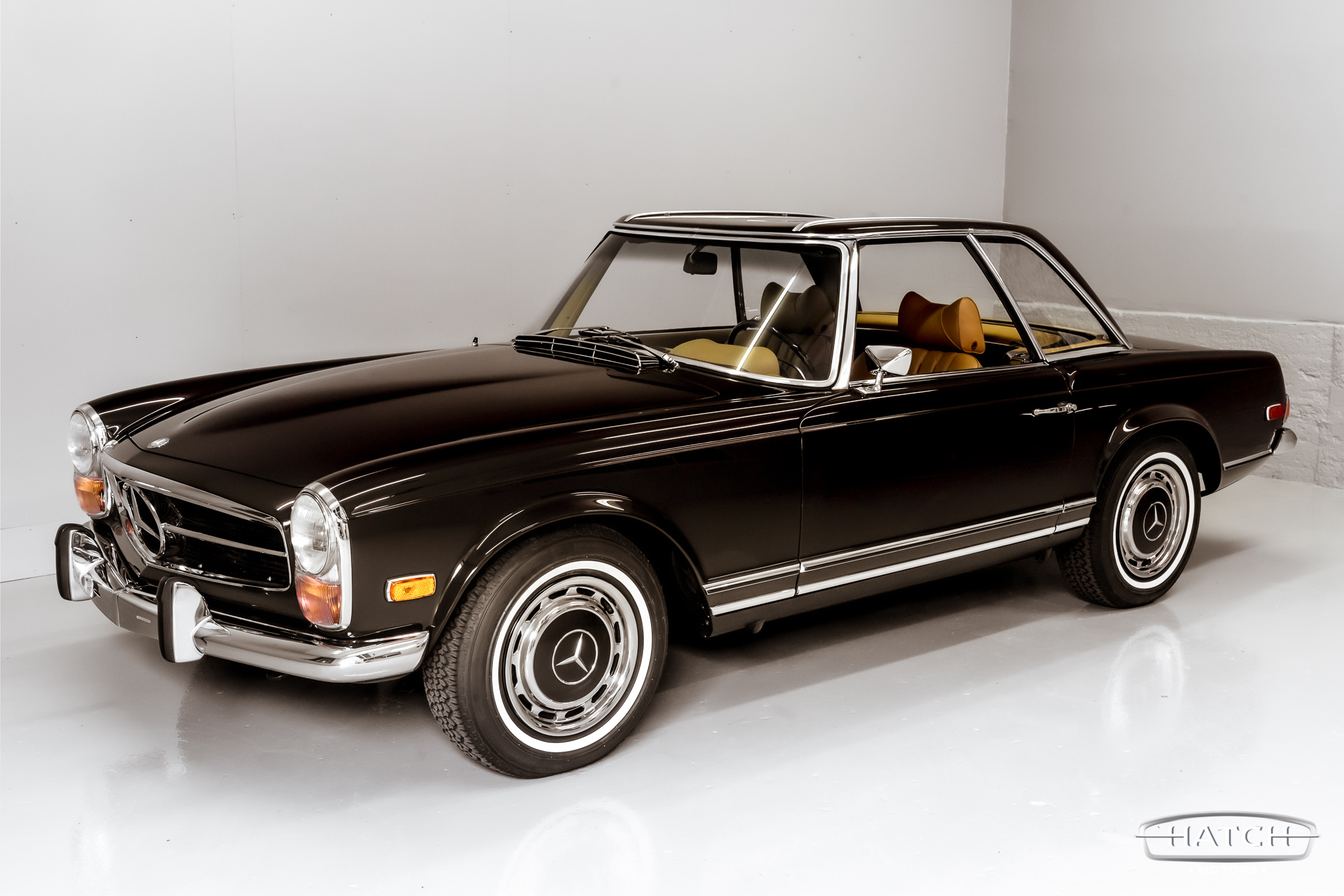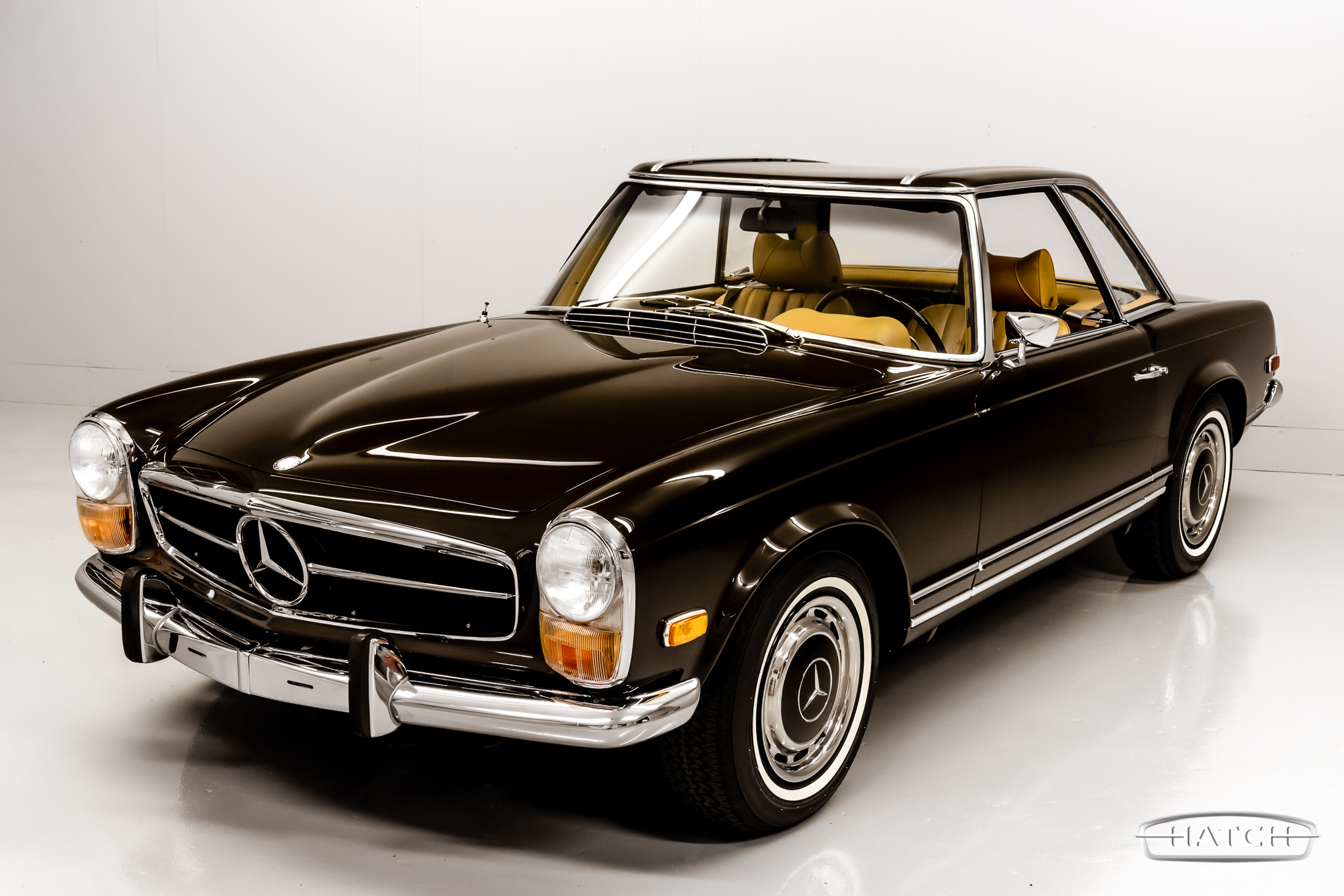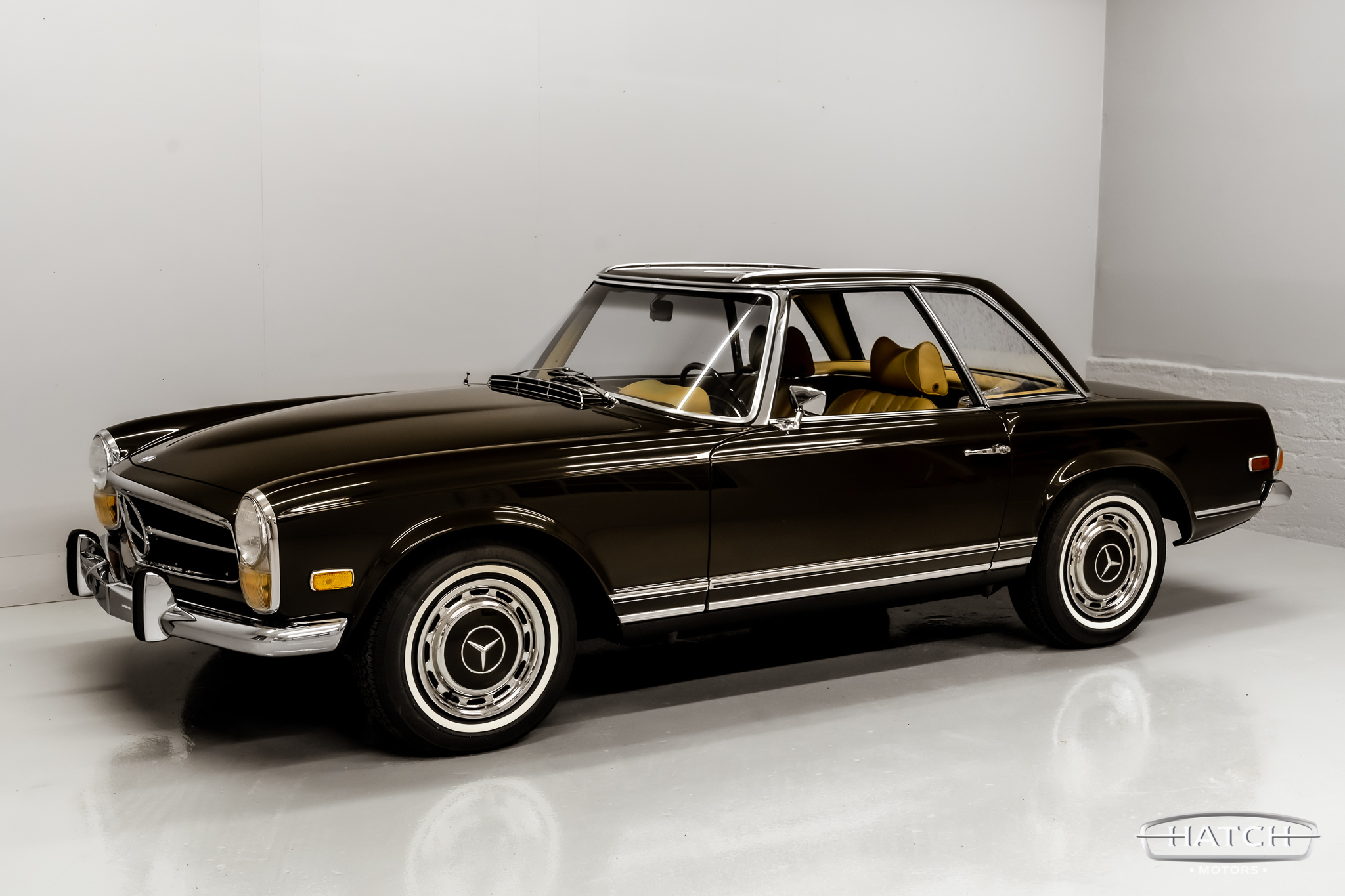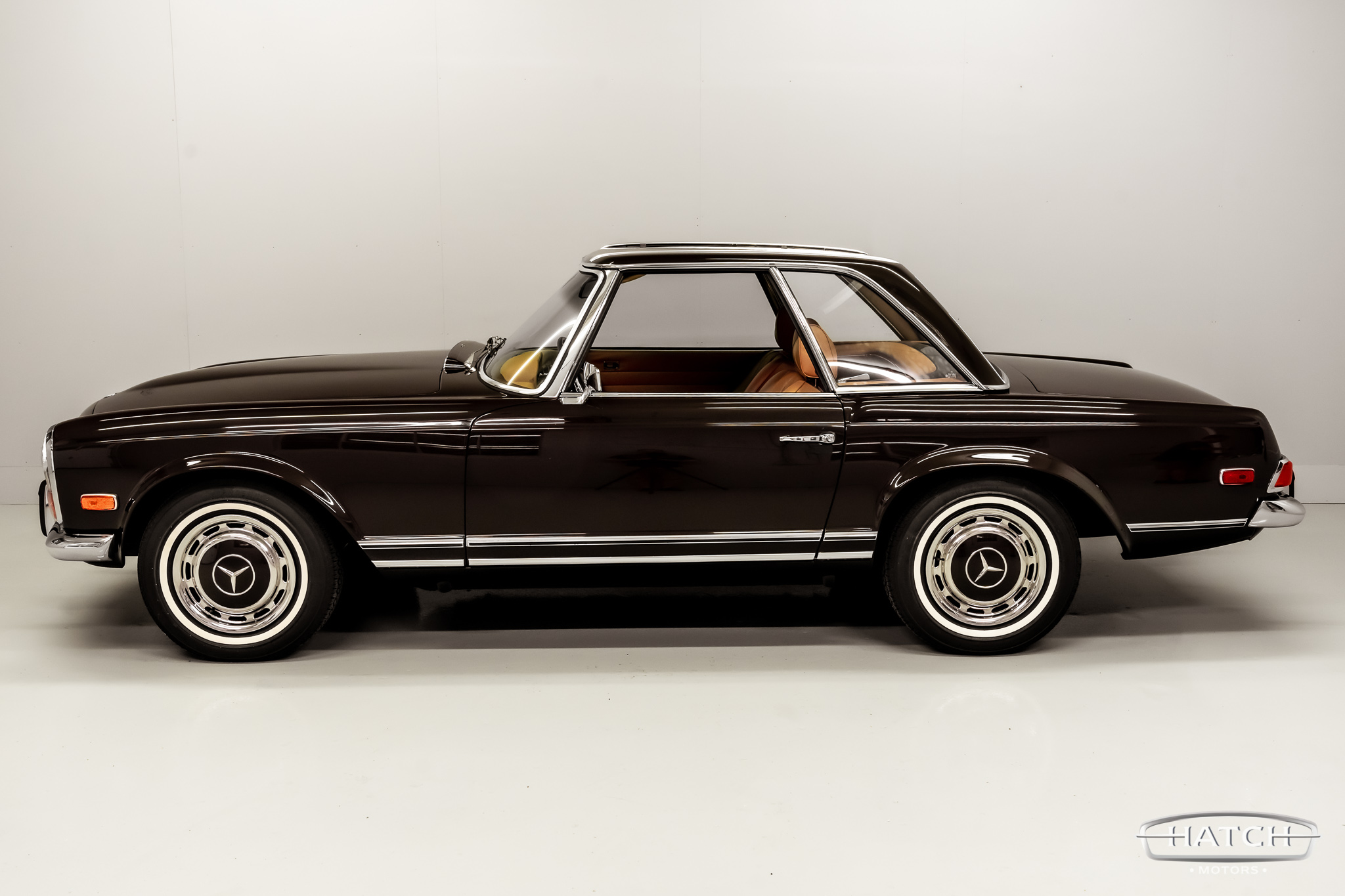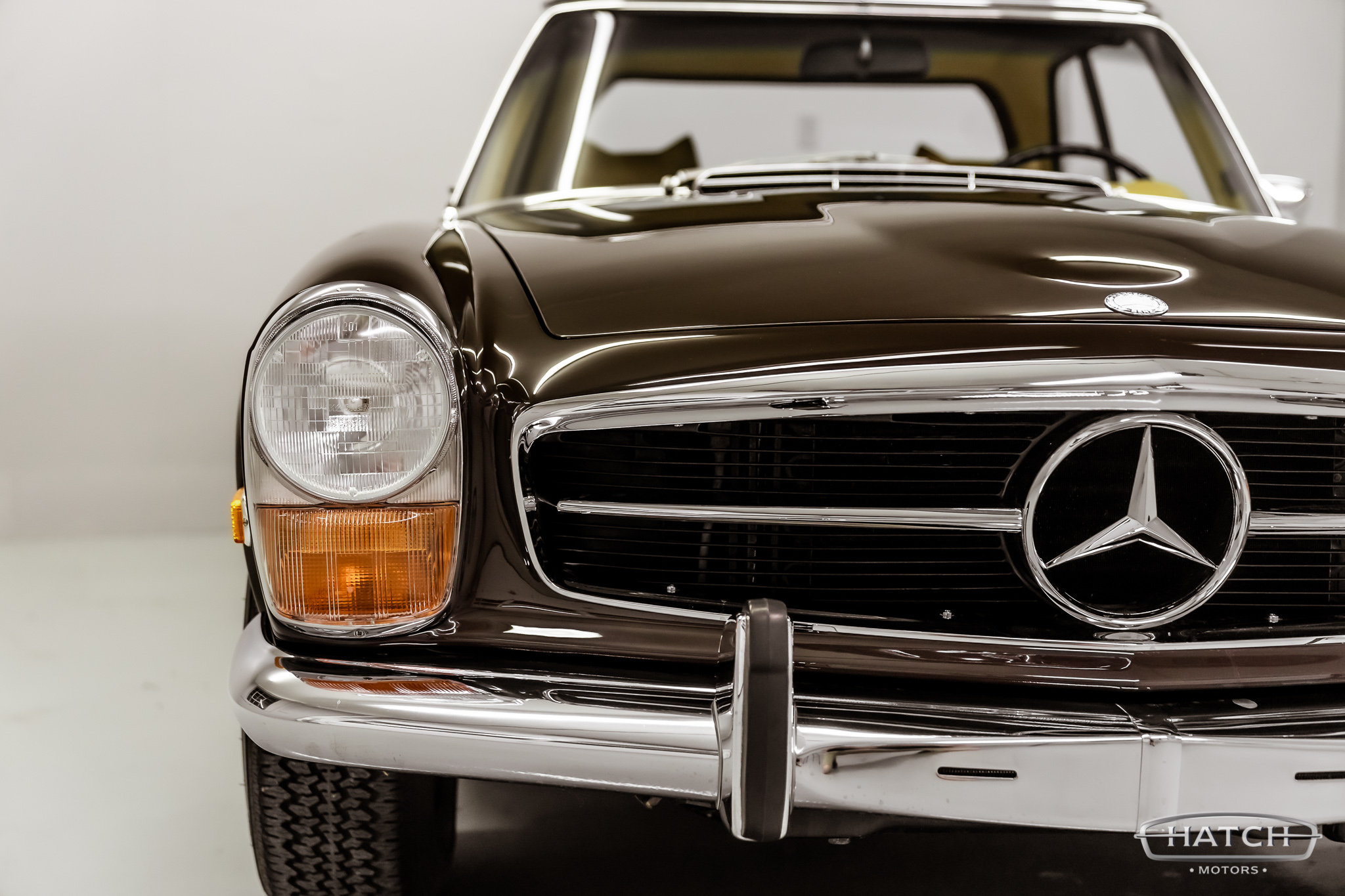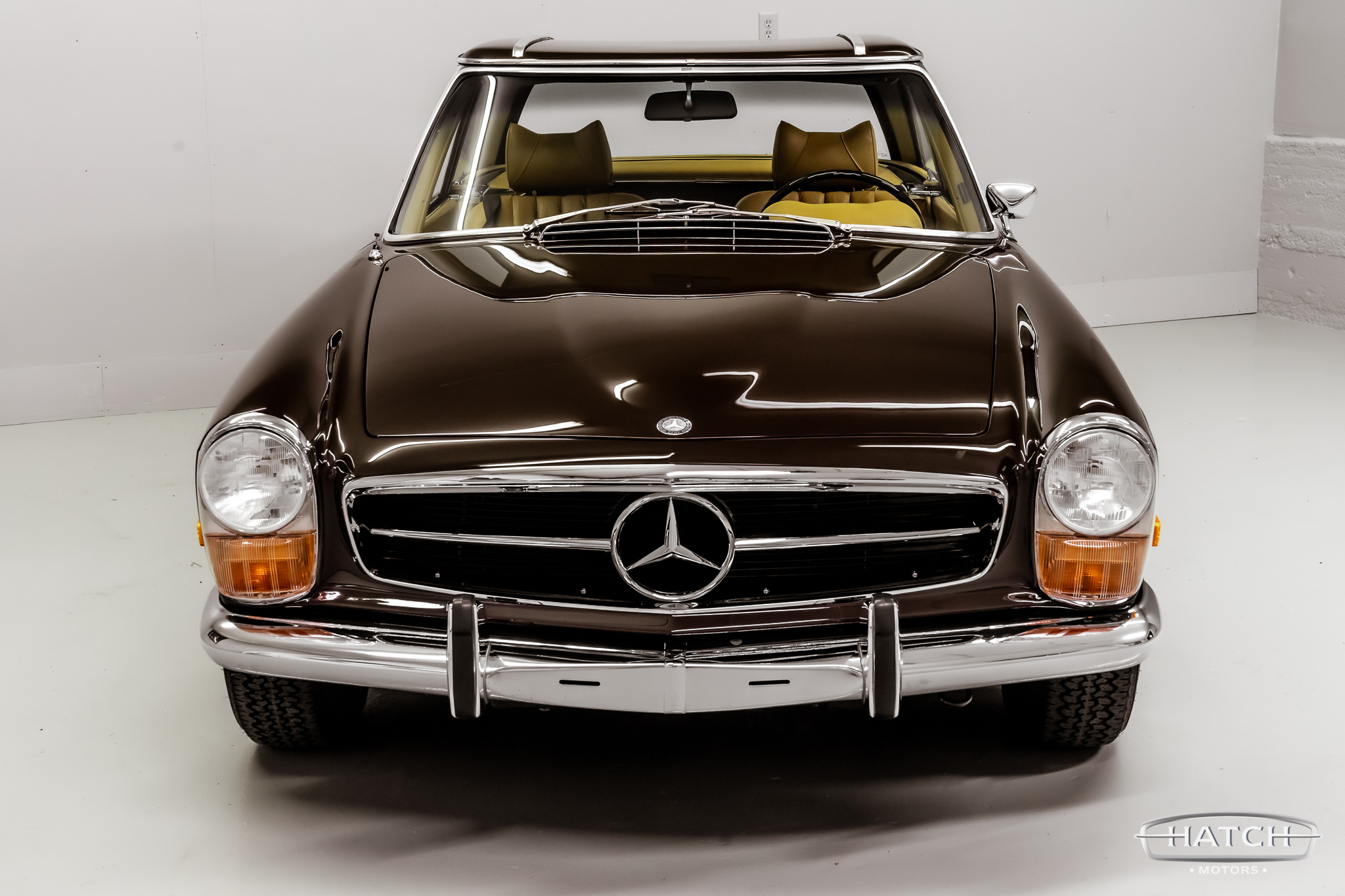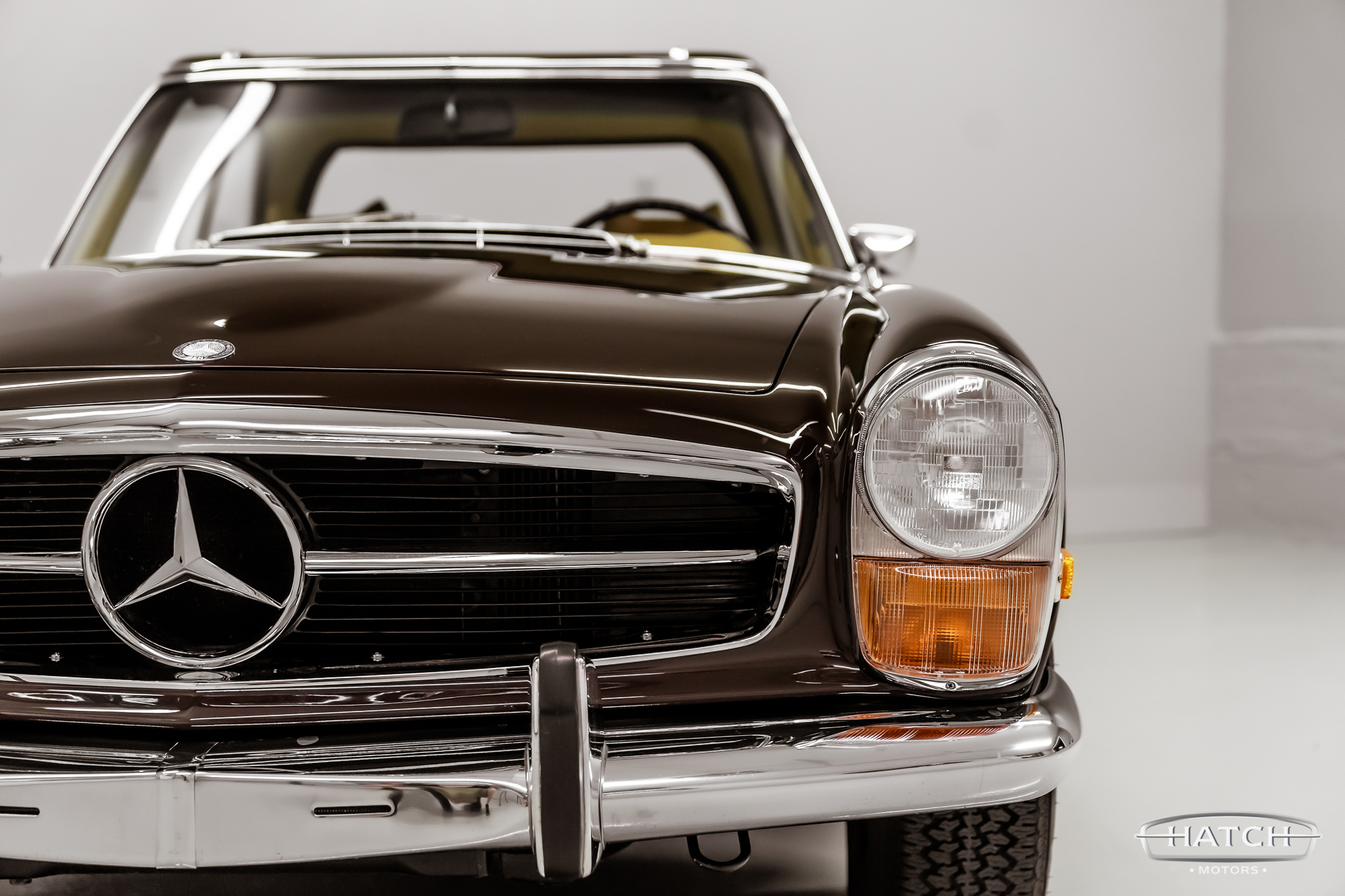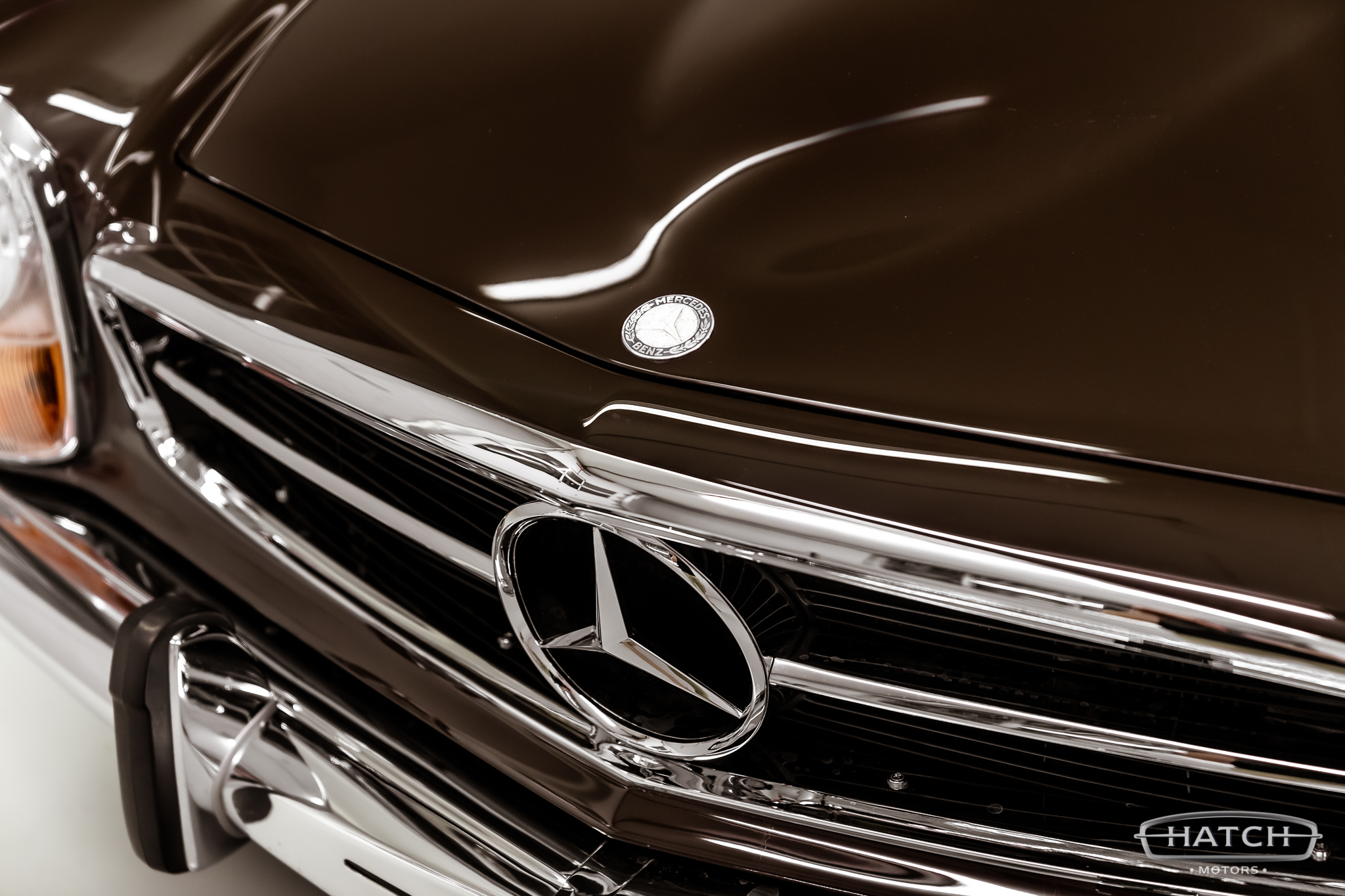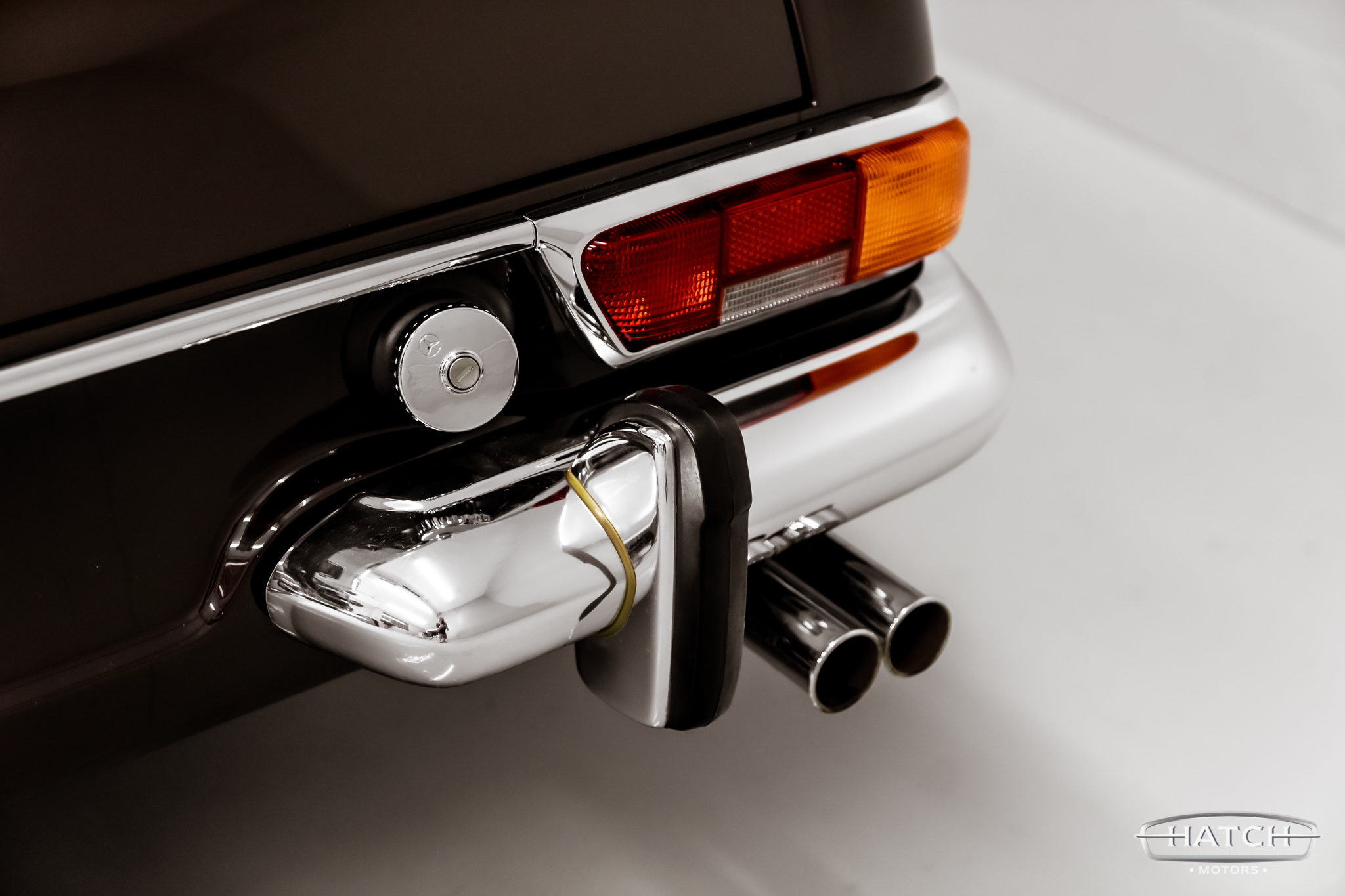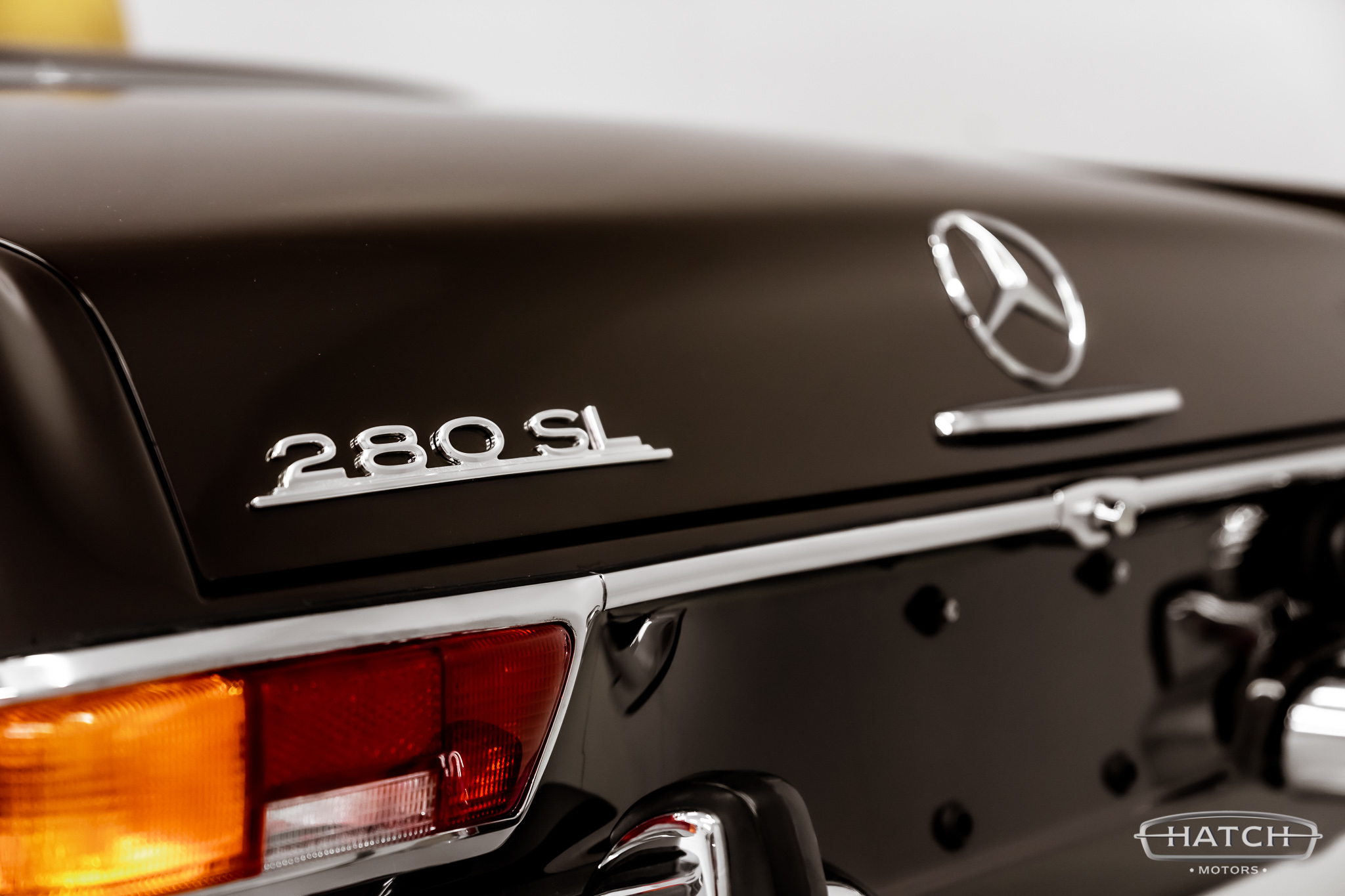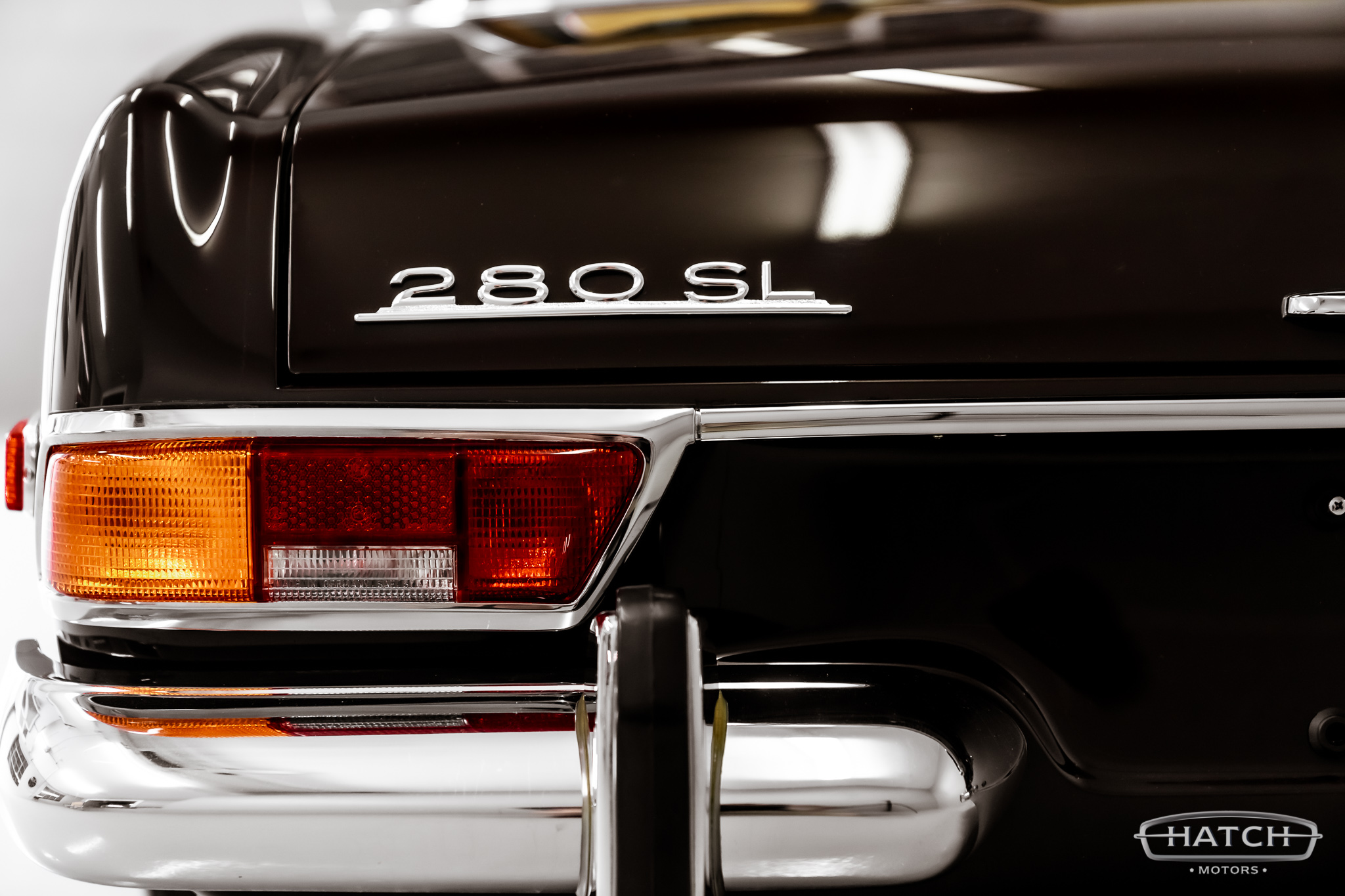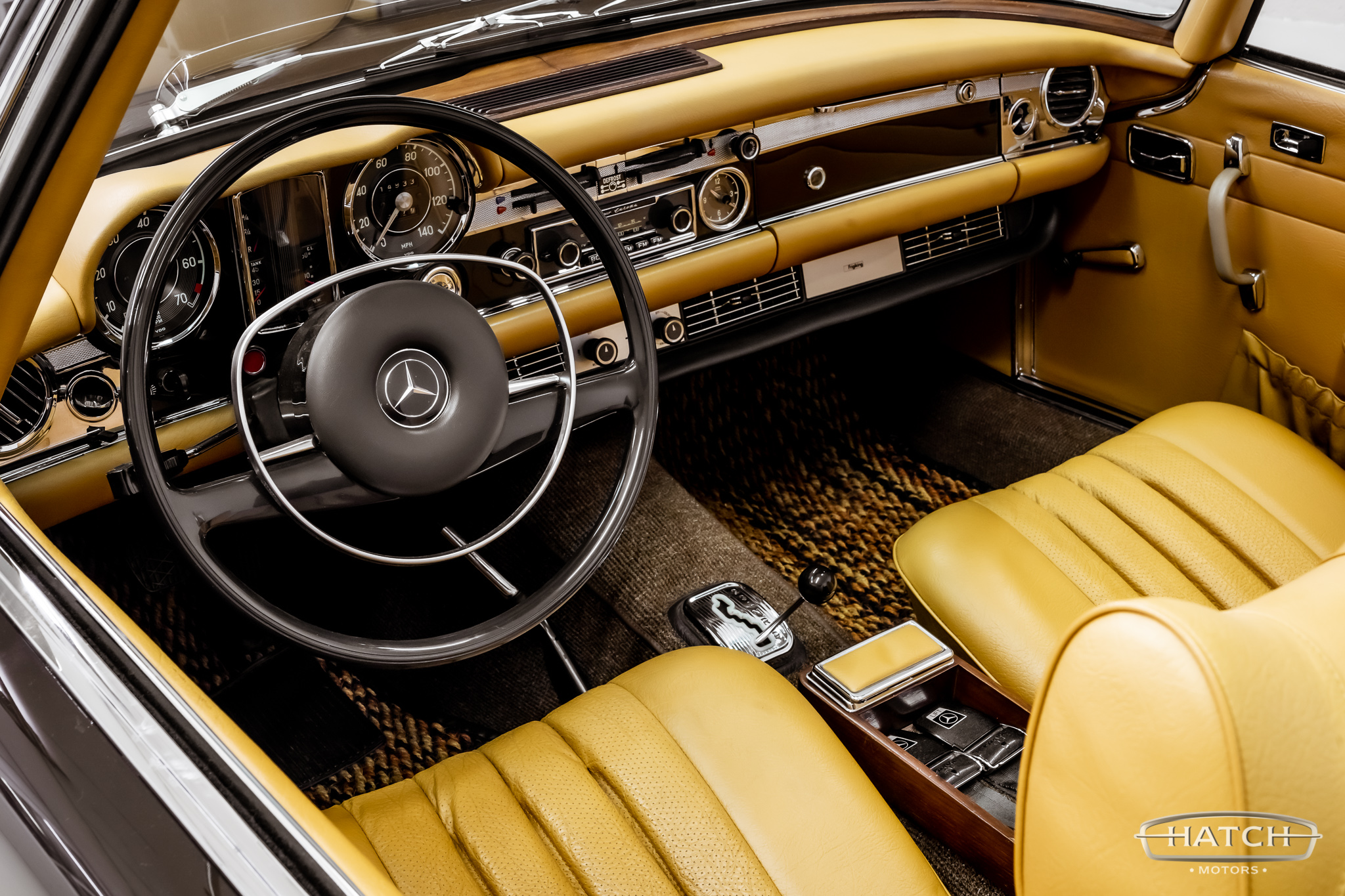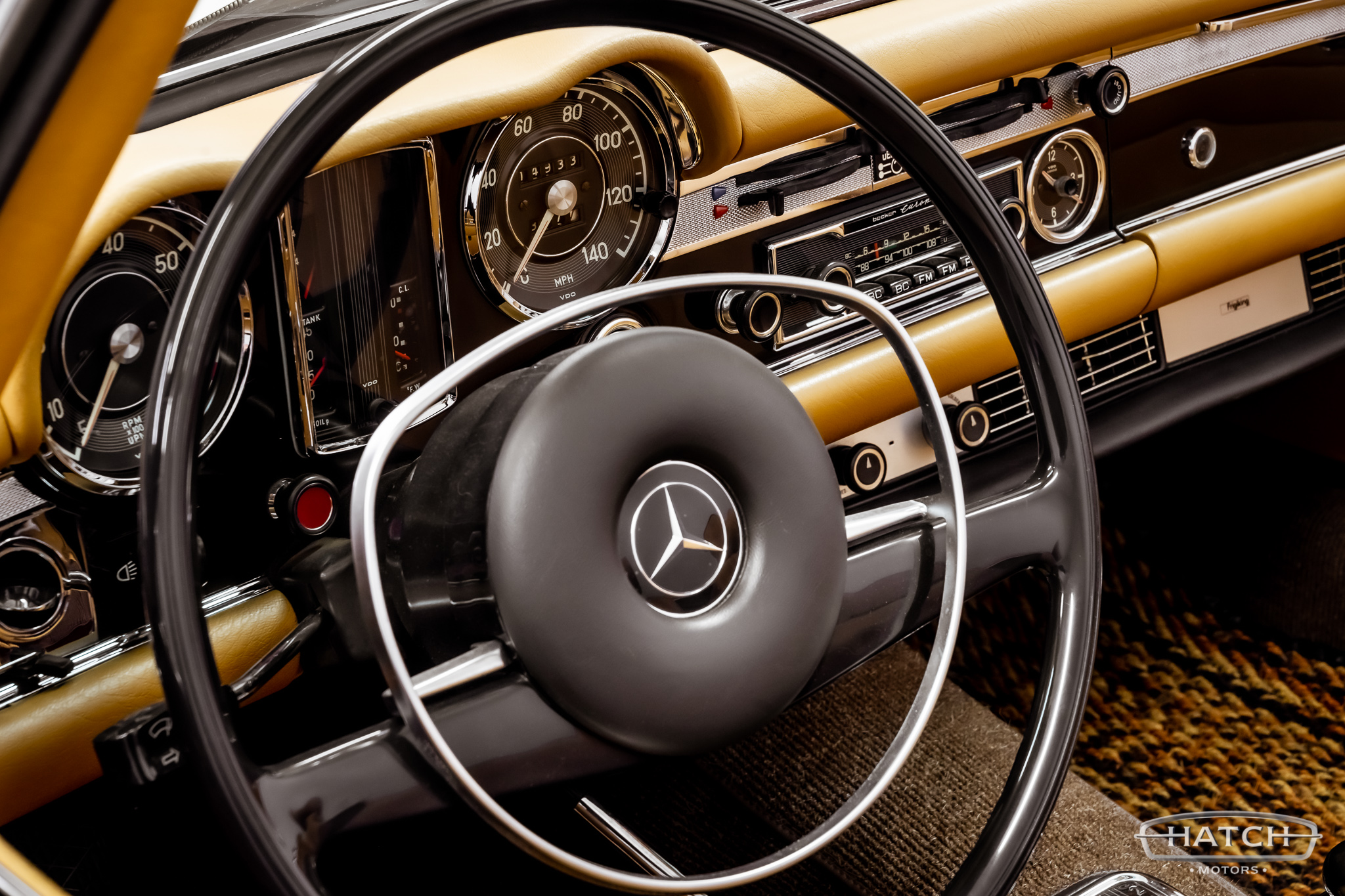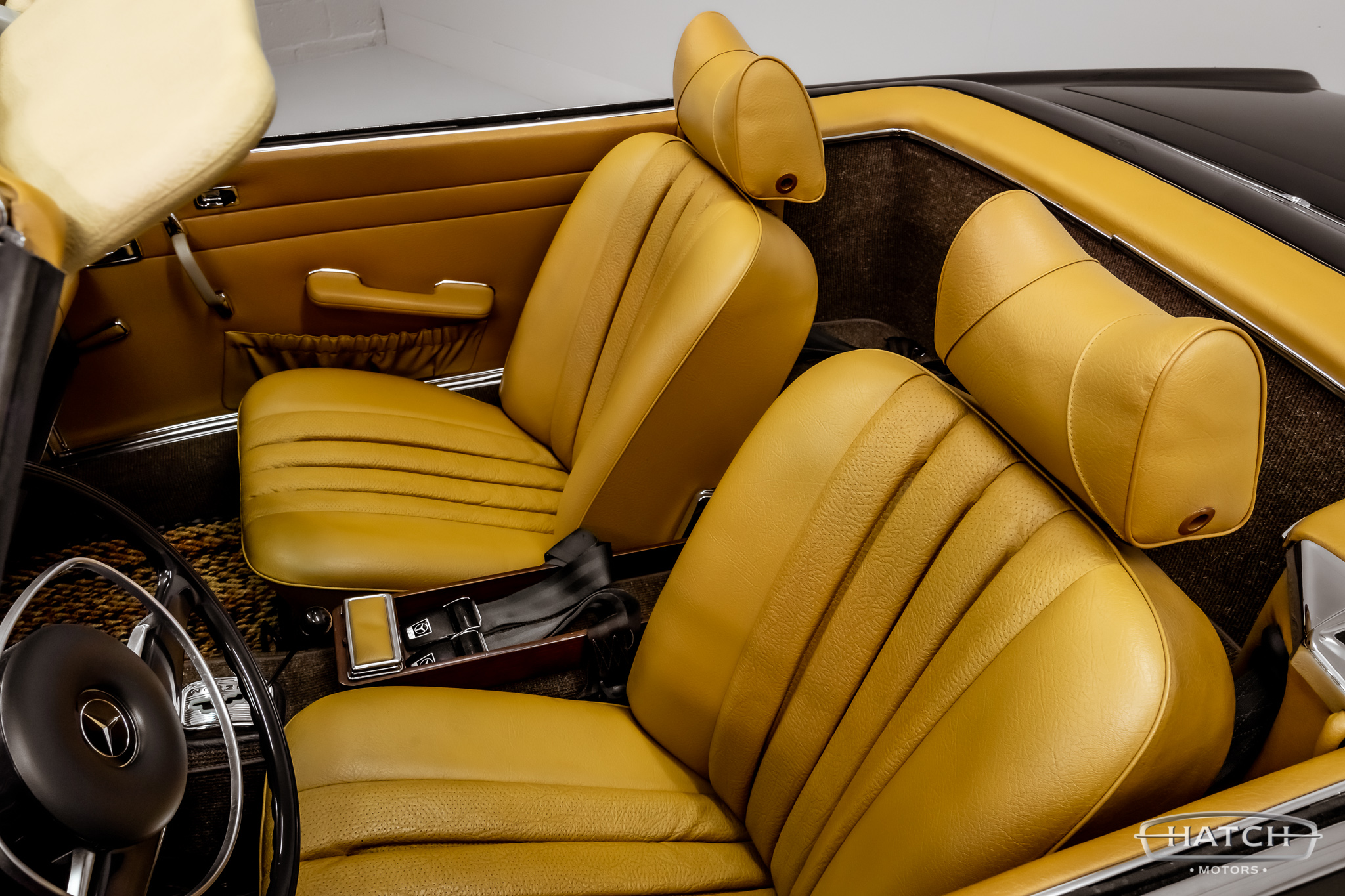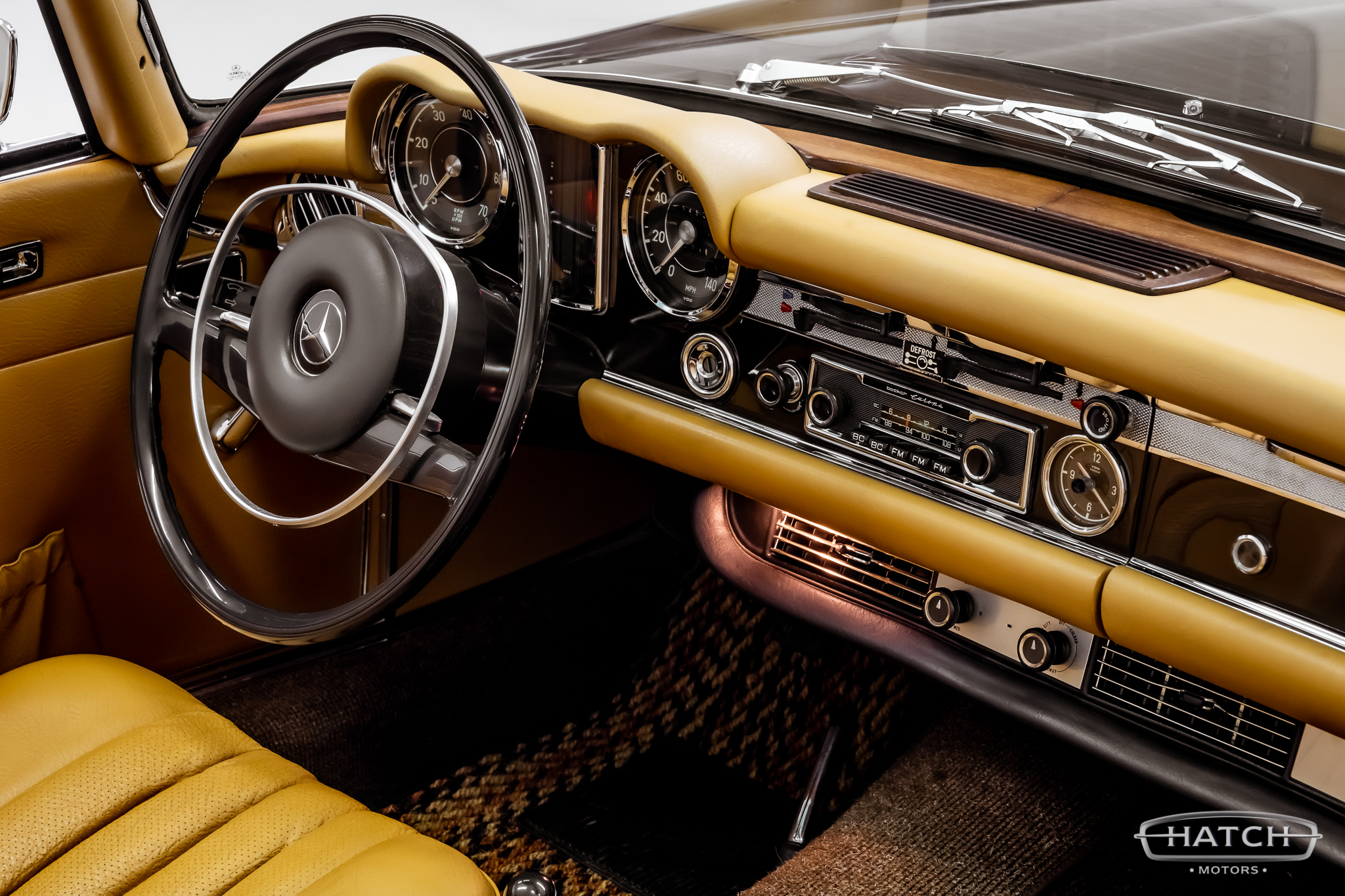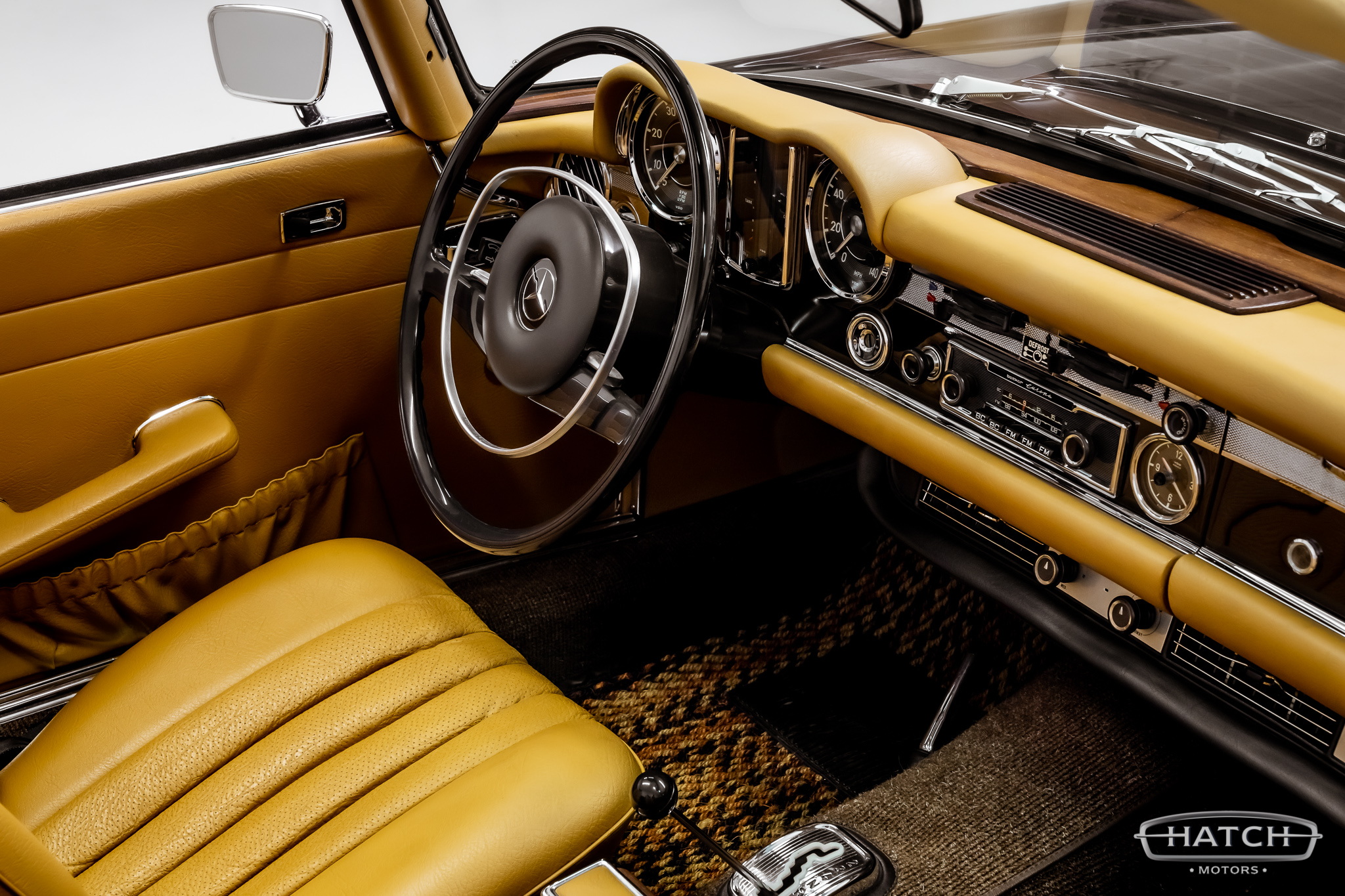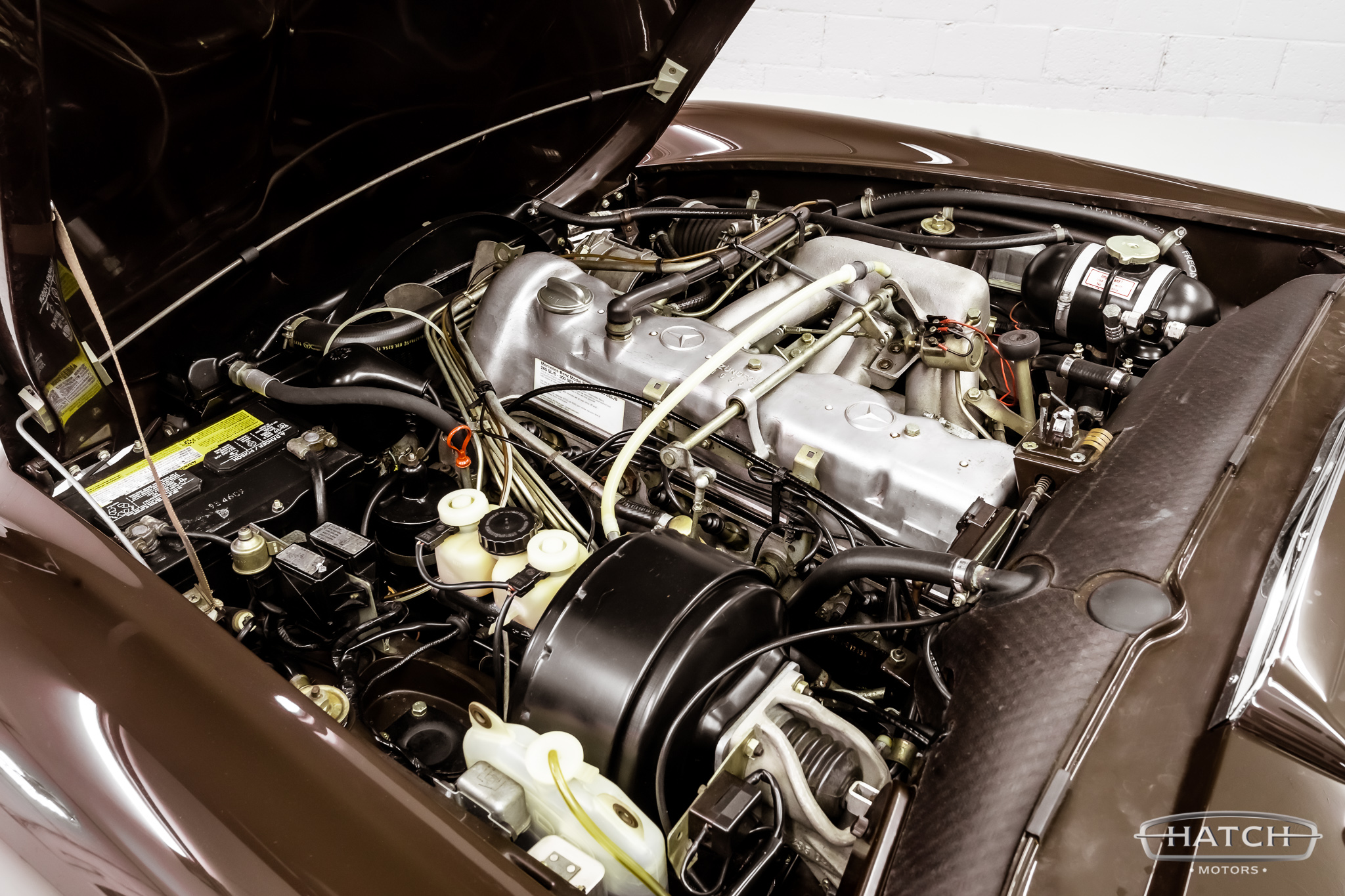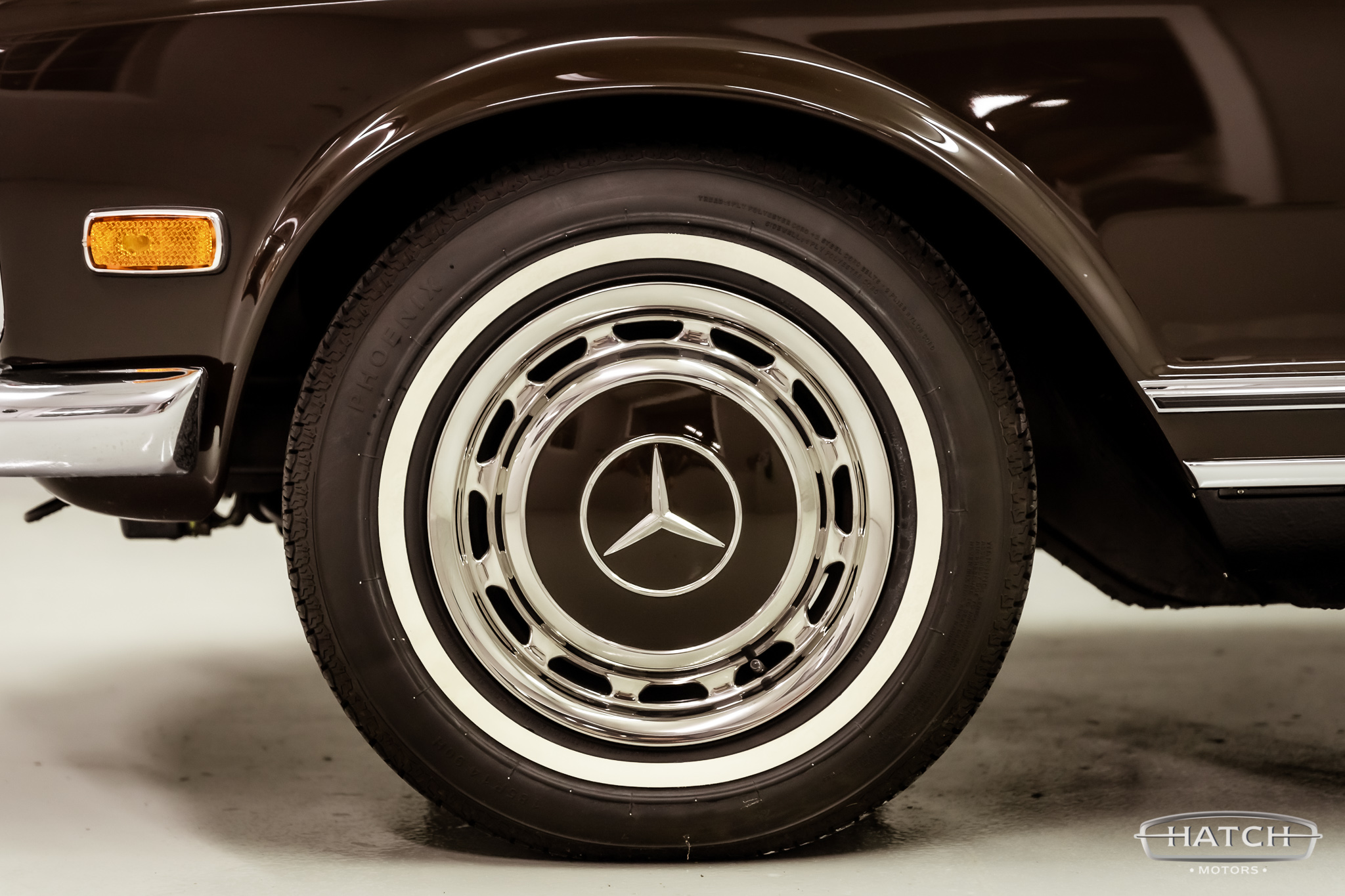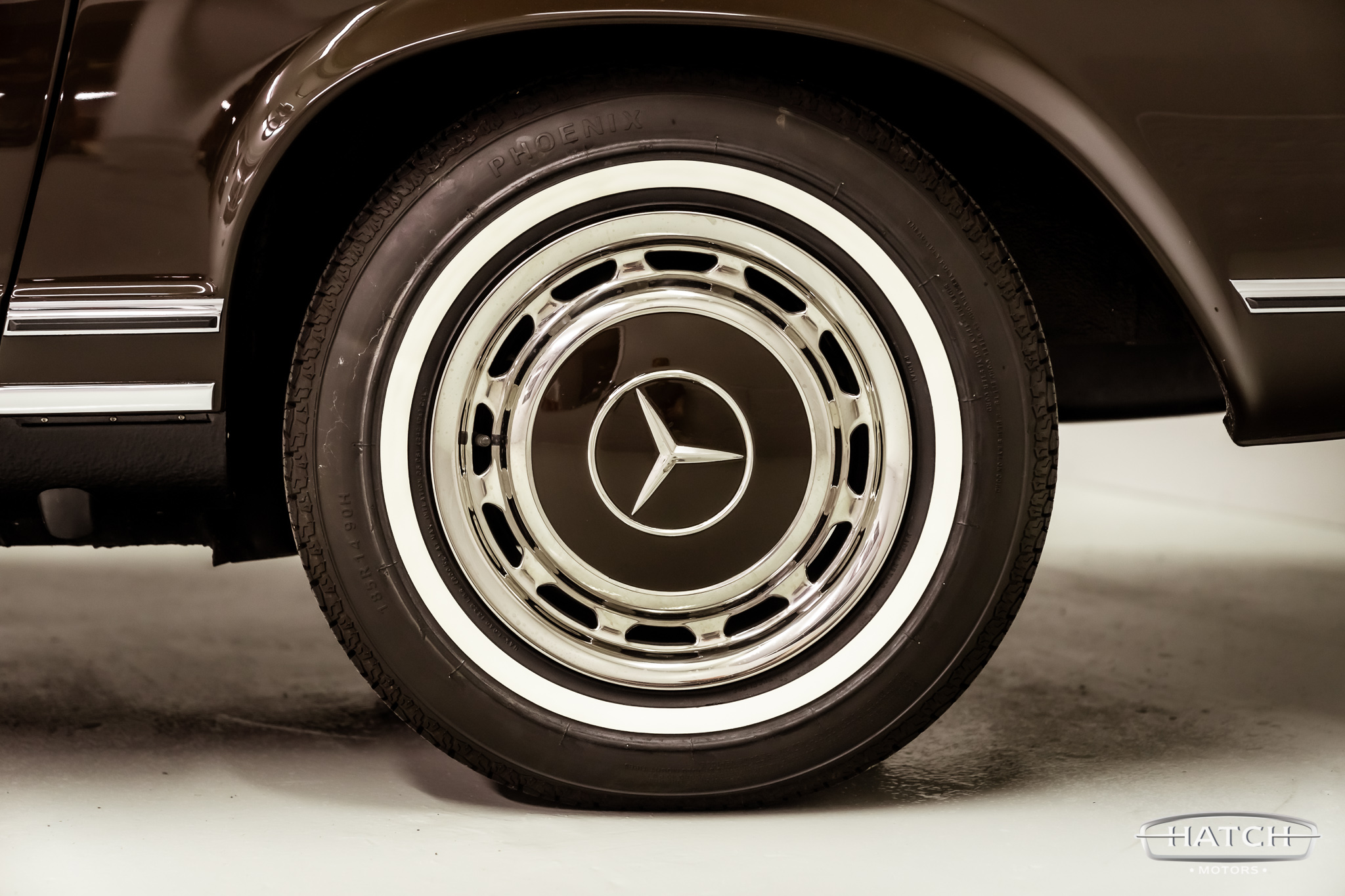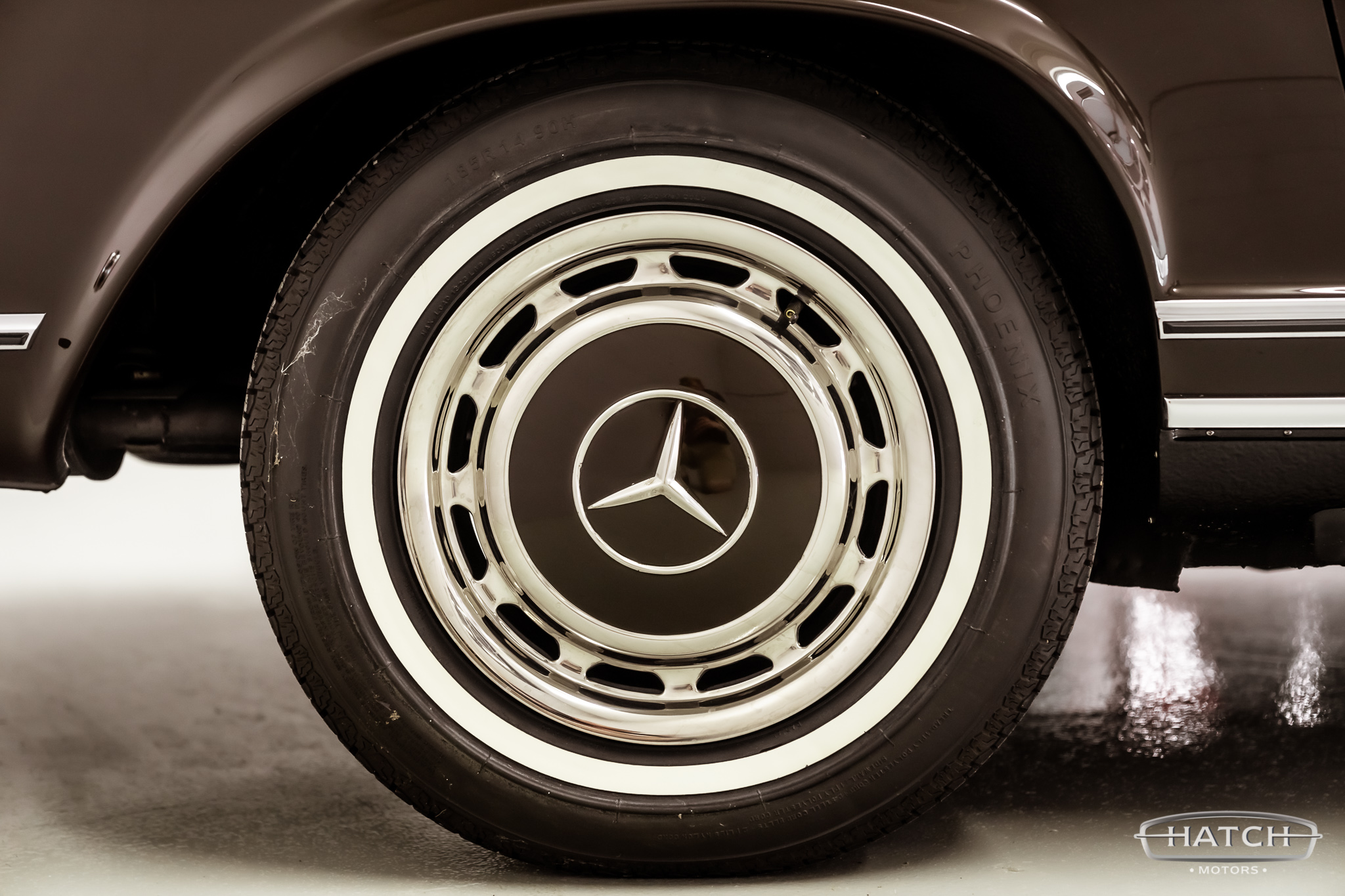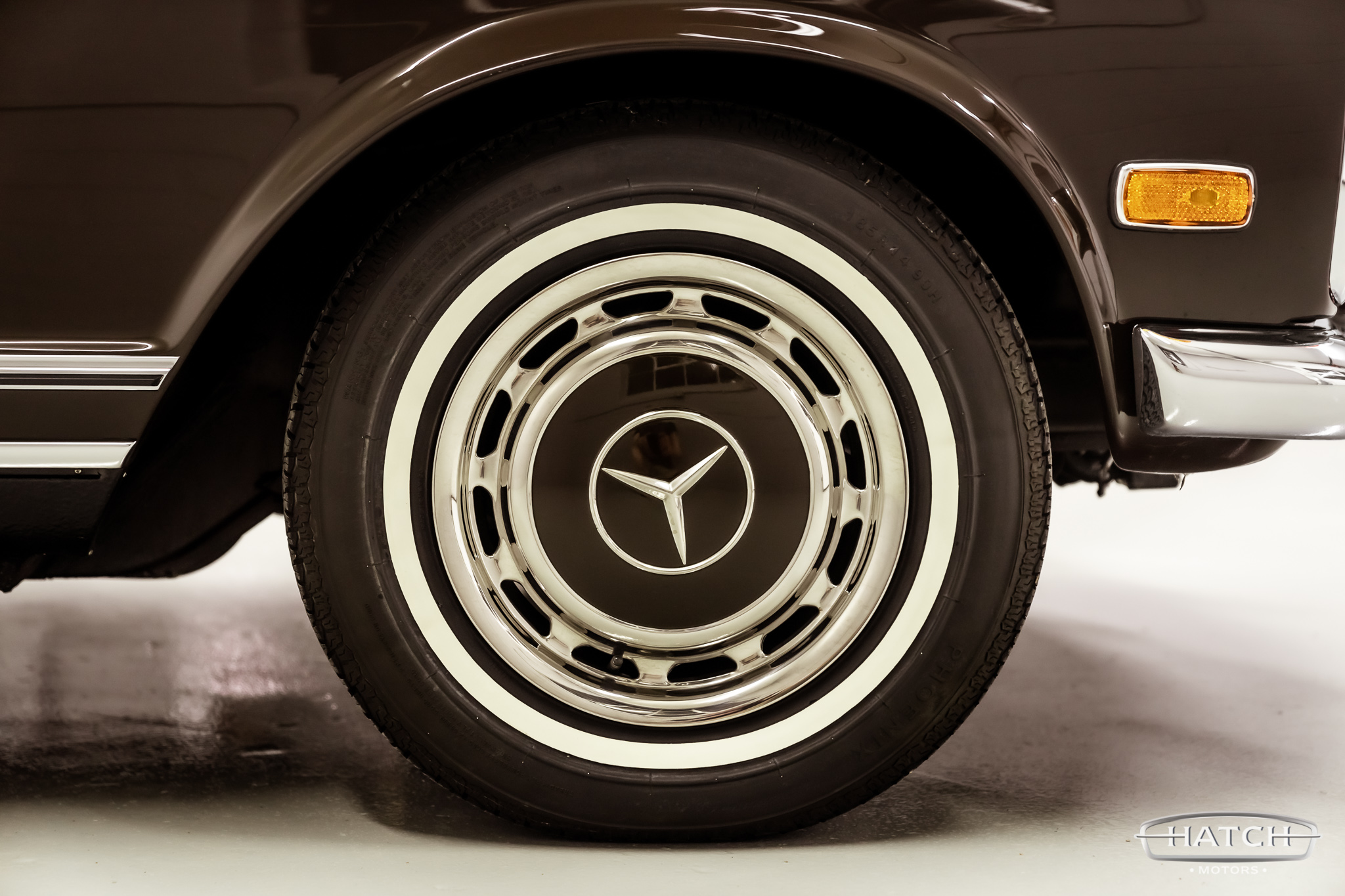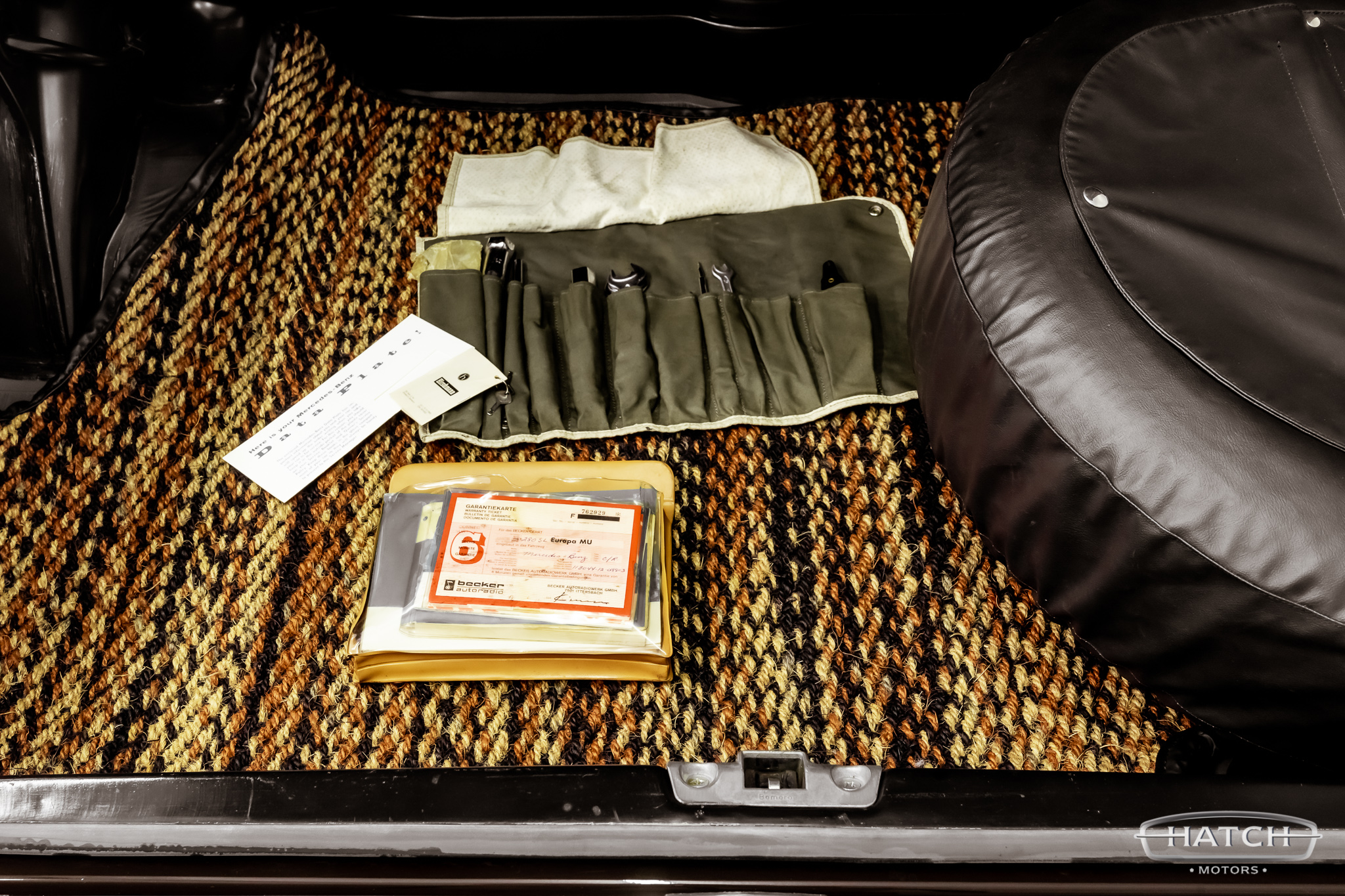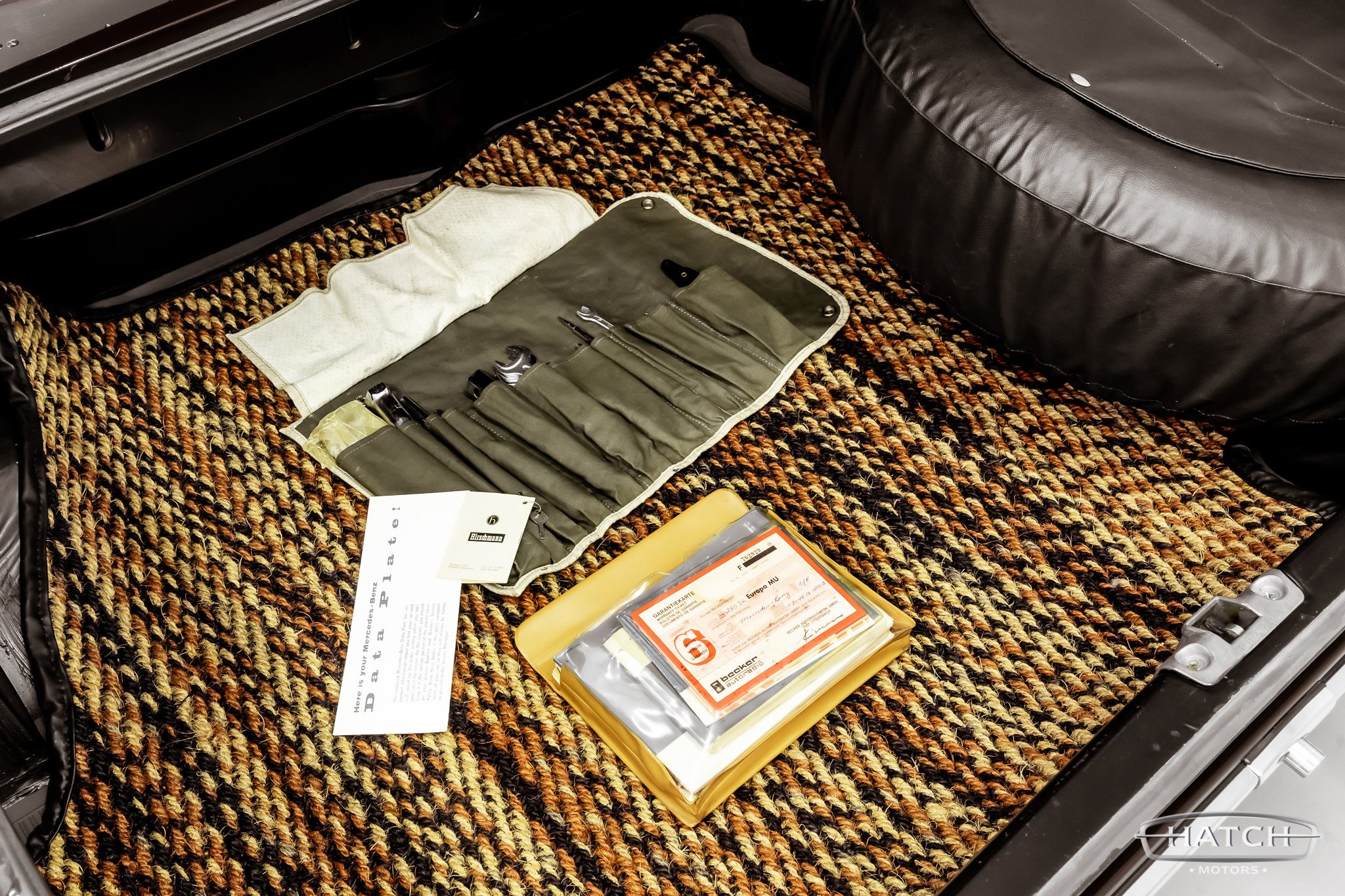 Details
Year: 1971
Make: Mercedes-Benz
Model: 280SL
Mileage: 14,855
VIN: 11304412018803

Transmission: 4-Speed Automatic
Engine: I6 2.8L
Drivetrain: Rear-Wheel Drive

Body Style: Convertible
Exterior: DB423 Tobacco Brown
Interior: DB139 Bamboo
Stock Number: HM5
Vehicle History
This unbelievable original 1971 280SL has only 14,855 documented miles since delivered on October 19, 1970 to the original owner. It was never driven in inclement weather, nor did it spend a night outside. In June of 1983, the original owner sold it to a well-known Mercedes Benz collector in Rancho Santa Fe, California. At that time it had only 13k miles. He kept it in his collection for almost 20 years and only put a few miles on it for service and upkeep. In January of 2003, he sold it to another well known Mercedes Benz collector in Alexandria, Virginia, who kept it for almost 4 years and only put about 300 miles on it until we purchased it. A Connecticut collector purchased the car form us in 2008. It spent the next 4 years in his collection. While in his care the car received a bare metal respray in its original DB 423 Tobacco Brown paint to remove hairline cracks on some of the body panels by a renowned European restoration shop in Connecticut. According to the original owner, Mercedes dealers used to apply a protective Teflon-like coating to the cars and his theory is that this substance may have reacted with the paint over the years. Although it was not visible in photographs and unable to notice unless seen in certain lighting, he felt it a worthy enough car to invest over $30,000 to painstakingly make the exterior as perfect as the rest of the car. In 2012 we sold this car and the Light Ivory 280SL to a discerning collector who moved both cars to his Florida collection where they would remain until we purchased them back from his estate in September 2018. It is rare to find exceptional cars but to be able to get two cars we have been involved with for most of their lives is unprecedented.
This 280SL has all its original books and tool kit. Never smoked in with unused ashtray and lighter. It also has the original snowflake decal on the windshield and the original Brown German canvas soft top in excellent condition. It has never had any collision damage or rust issues. All sheet metal panels are original with correct spot welds and front fender hash marks.
The chrome trim on this car is flawless. The pristine original DB 139 Bamboo interior has no sags in the seat pads or wrinkles or wear showing; the wood dash trim and carpets are in excellent condition. A major service including complete new exhaust system, new dash heater levels, new brake rotors and calipers, pads, master cylinder, motor mounts, subframe mounts, transmission mount, and rear axle mount, Mercedes Benz battery, Bilstein rear shocks, and shifter bushings. All typical things that super low mileage cars need due to age, not mileage. This is truly one of, if not the best, original 280SL in existence. Any collector would be proud to have this in their collection.