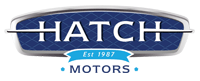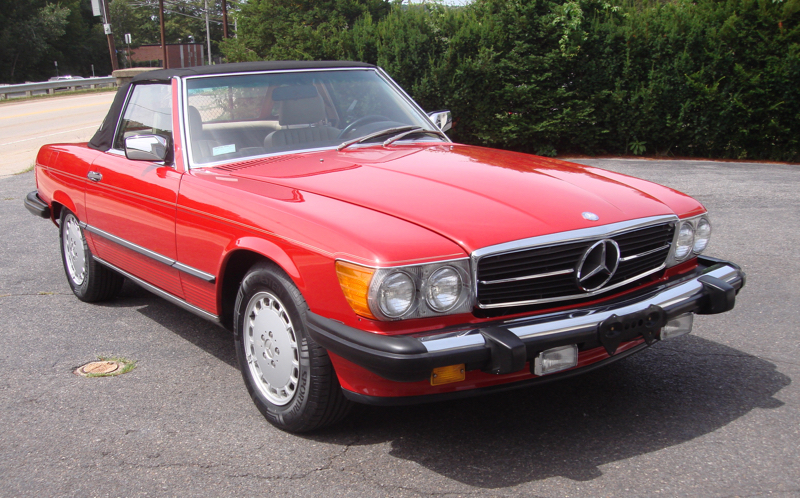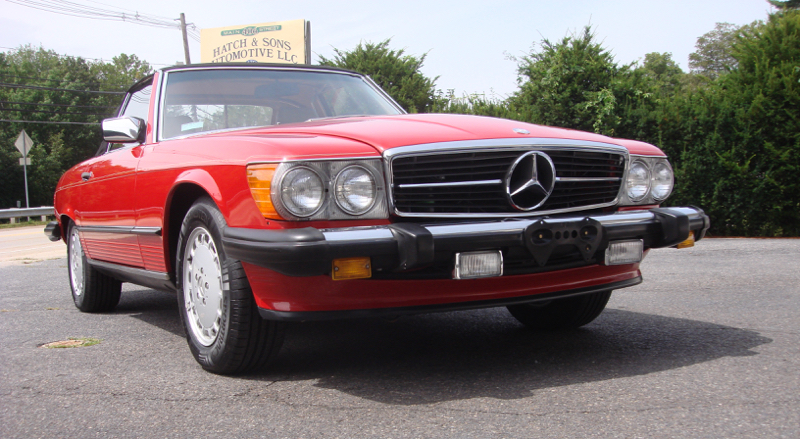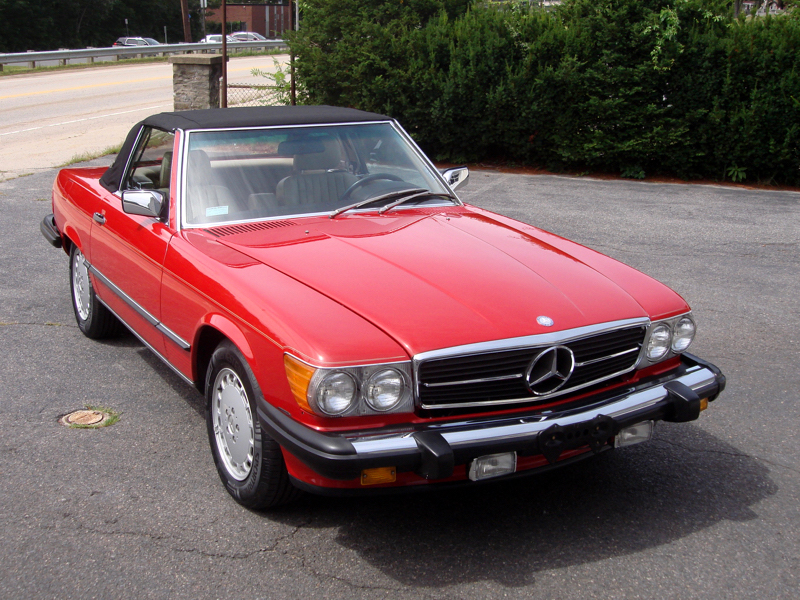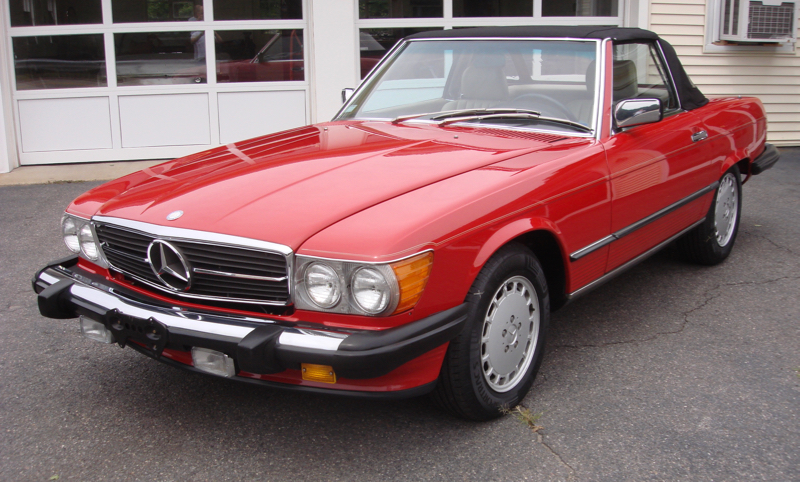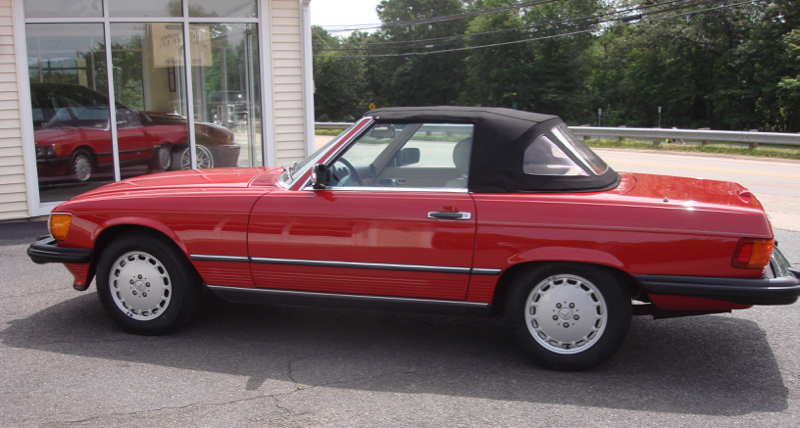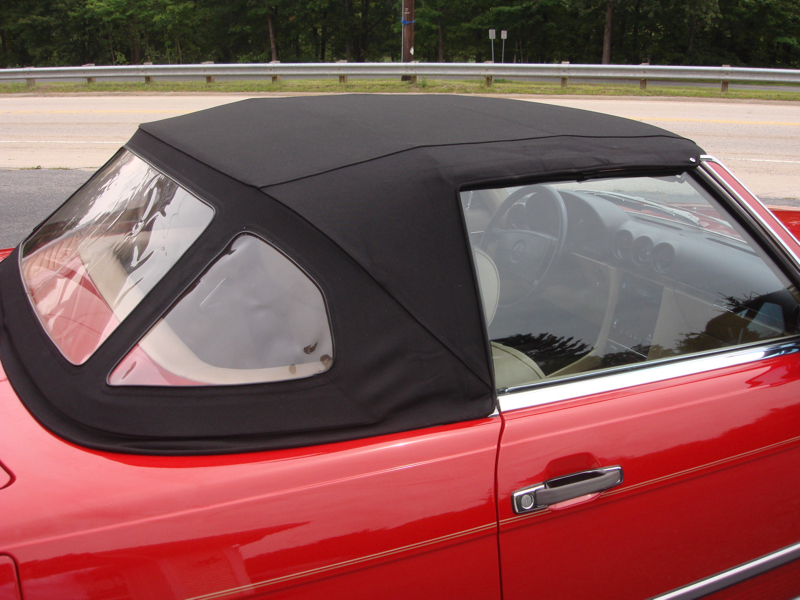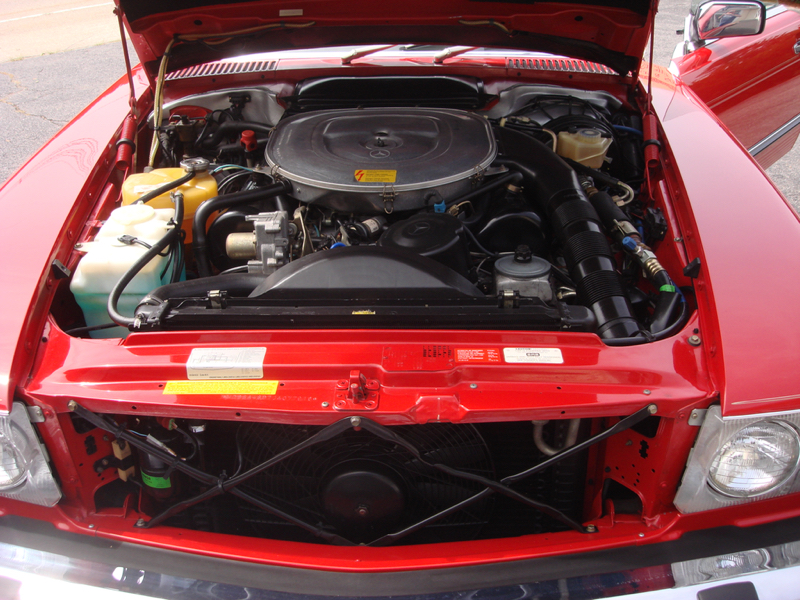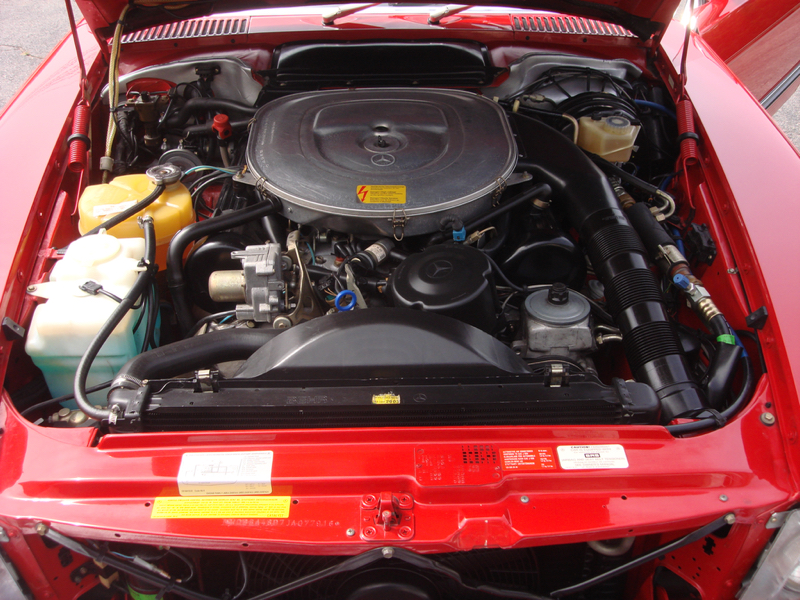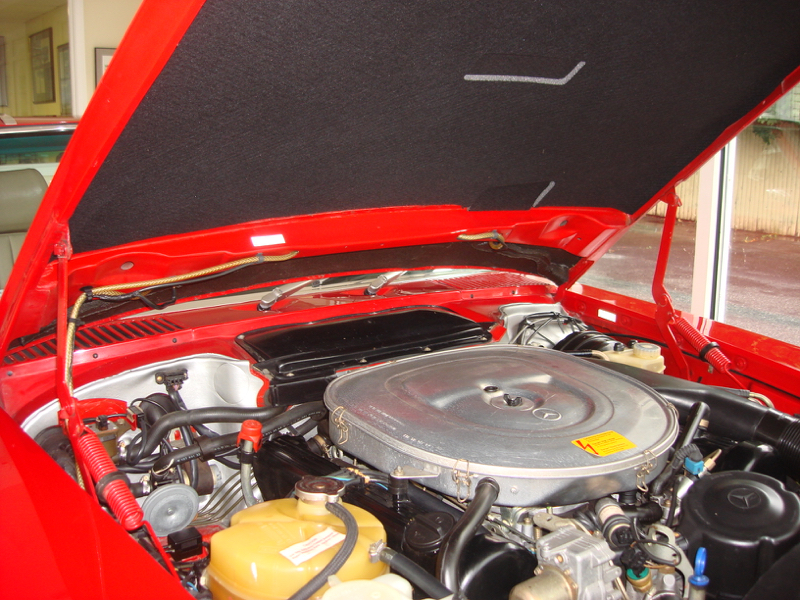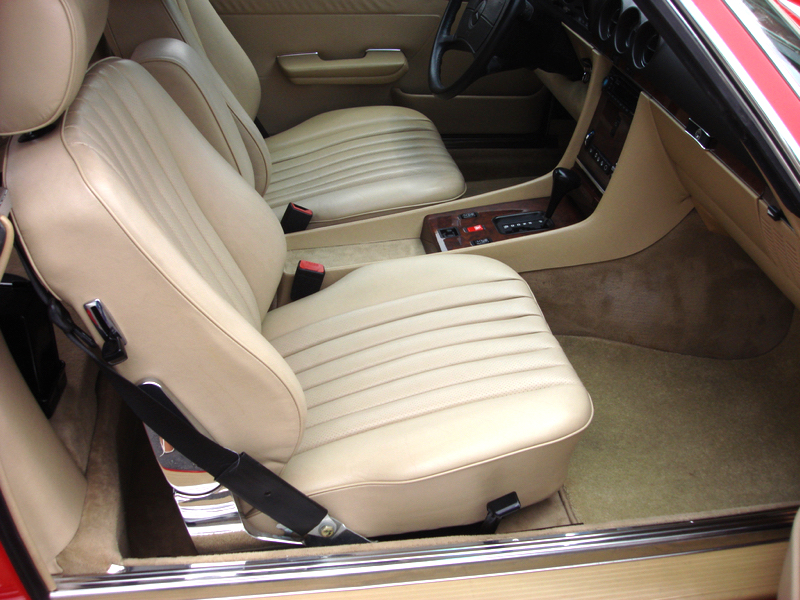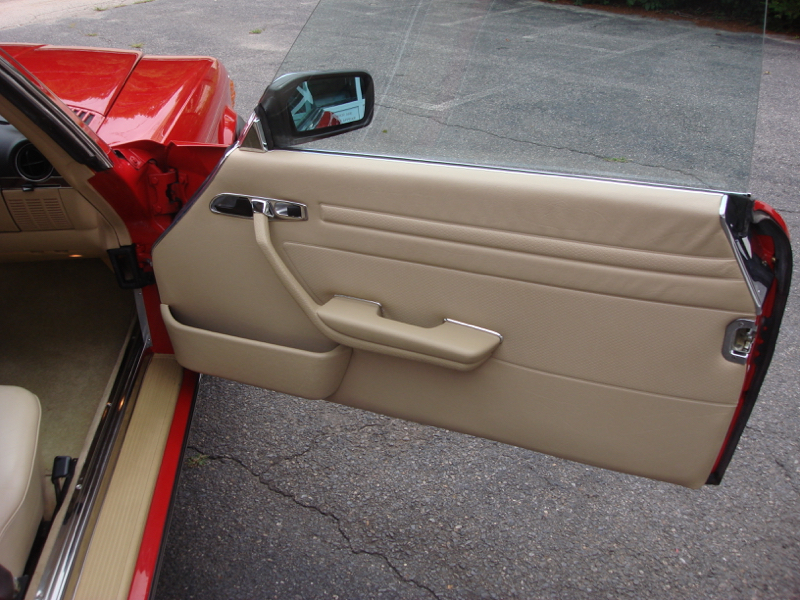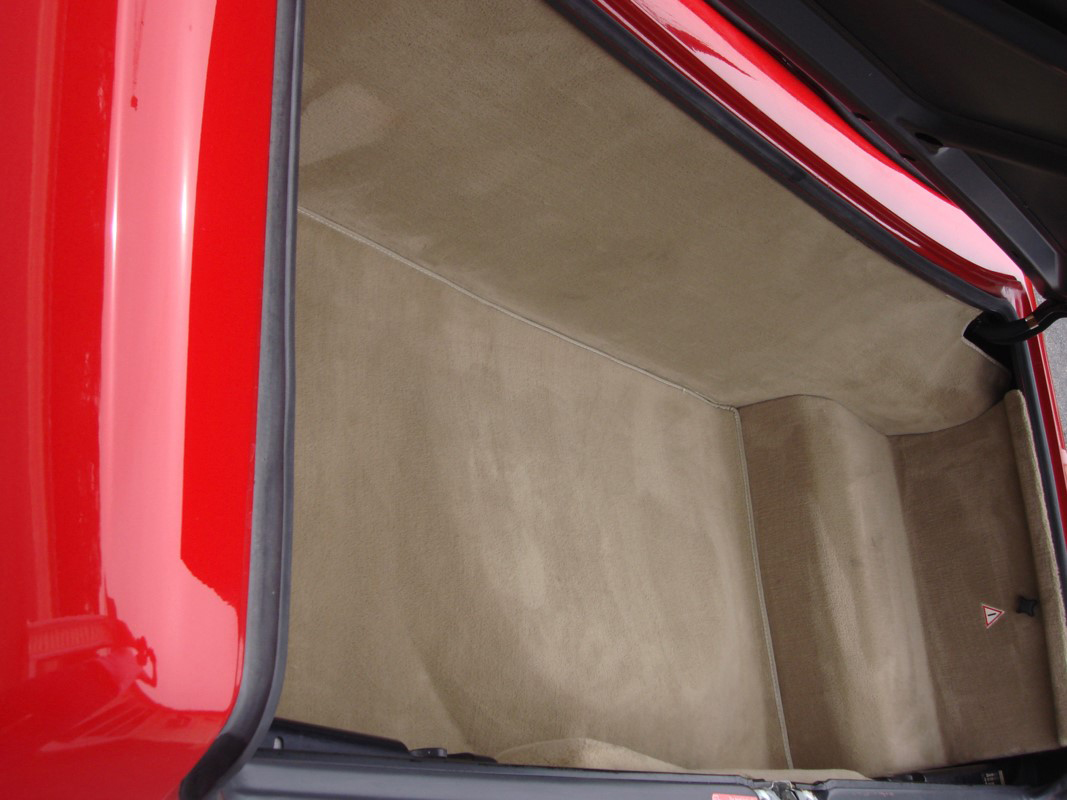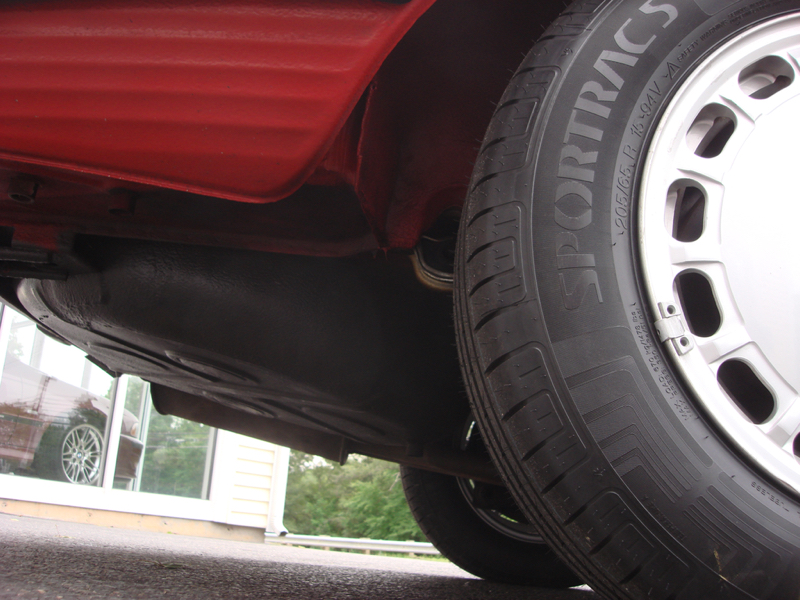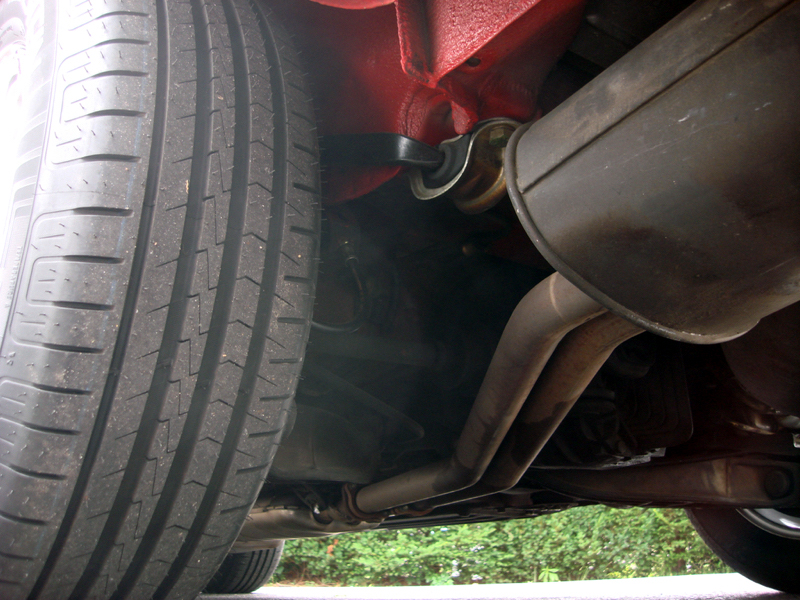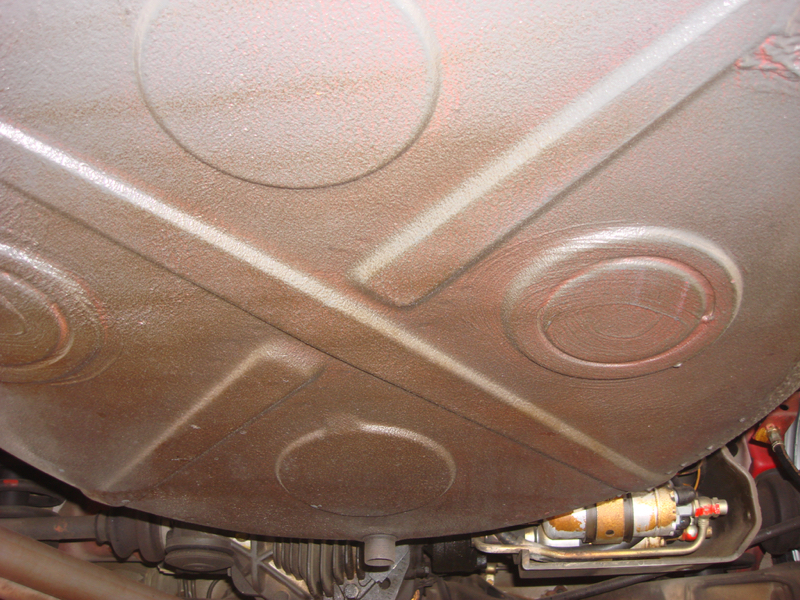 1988-mercedes-benz-560SL-1
1988-mercedes-benz-560SL-2
1988-mercedes-benz-560SL-3
1988-mercedes-benz-560SL-5
1988-mercedes-benz-560SL-6
1988-mercedes-benz-560SL-8
1988-mercedes-benz-560SL-14
1988-mercedes-benz-560SL-15
1988-mercedes-benz-560SL-16
1988-mercedes-benz-560SL-11
1988-mercedes-benz-560SL-12
1988-mercedes-benz-560SL-13
1988-mercedes-benz-560SL-18
1988-mercedes-benz-560SL-17
1988-mercedes-benz-560SL-19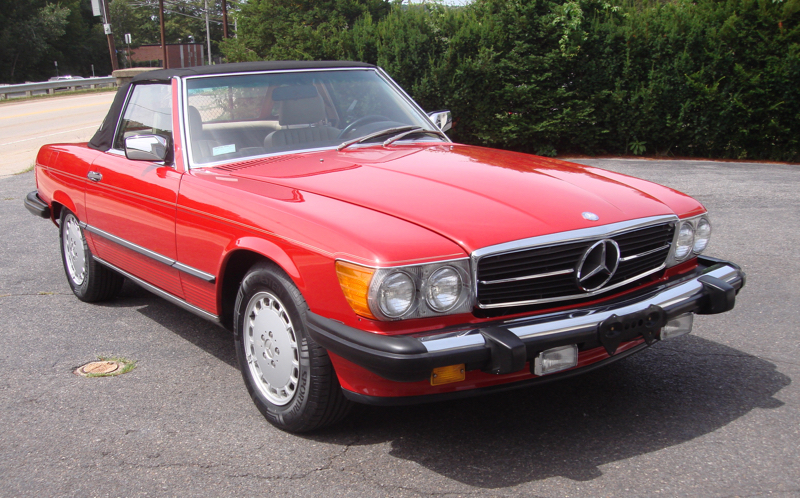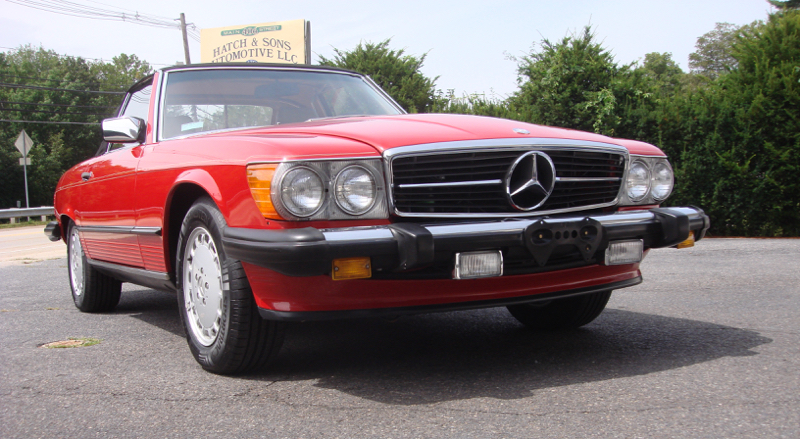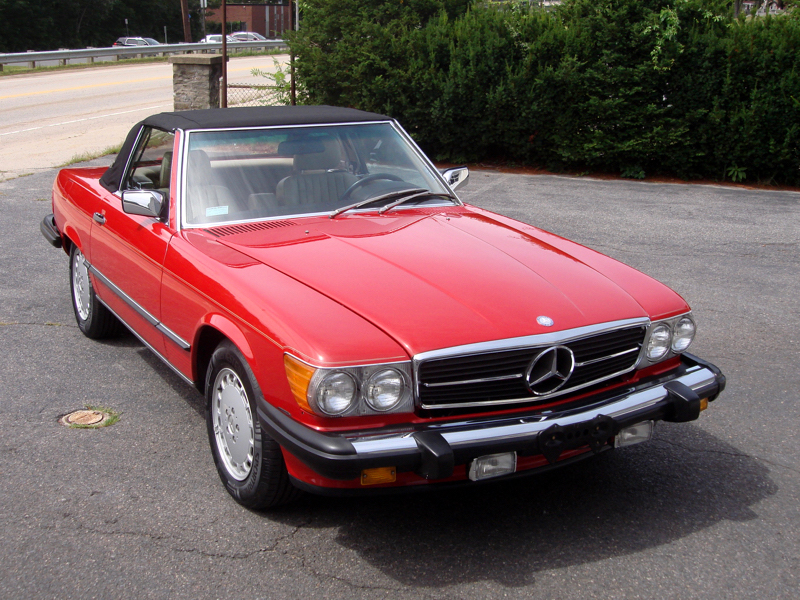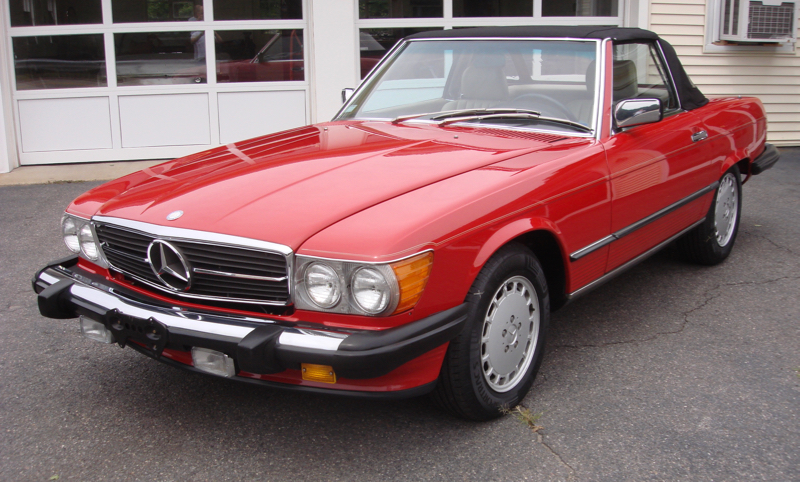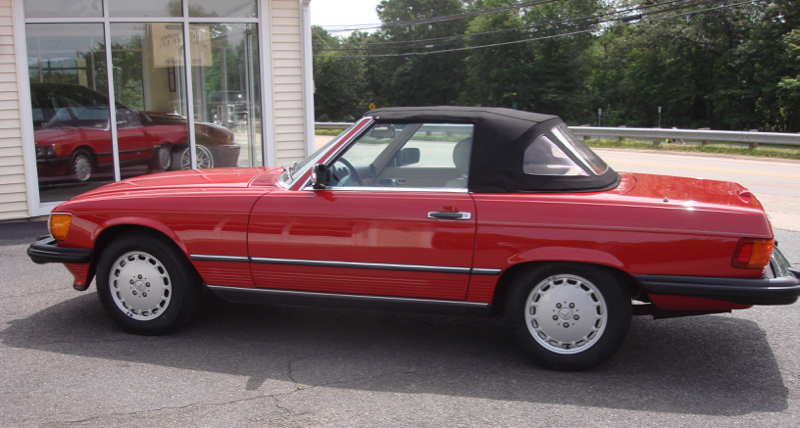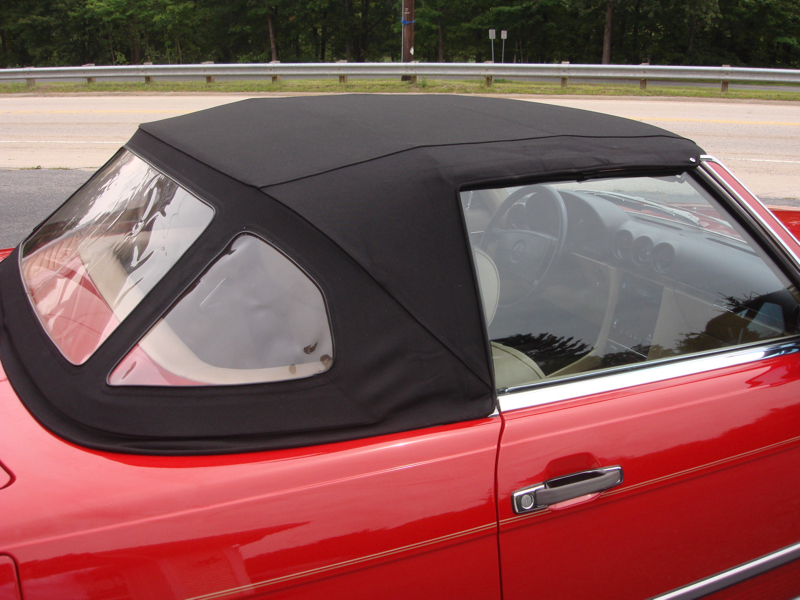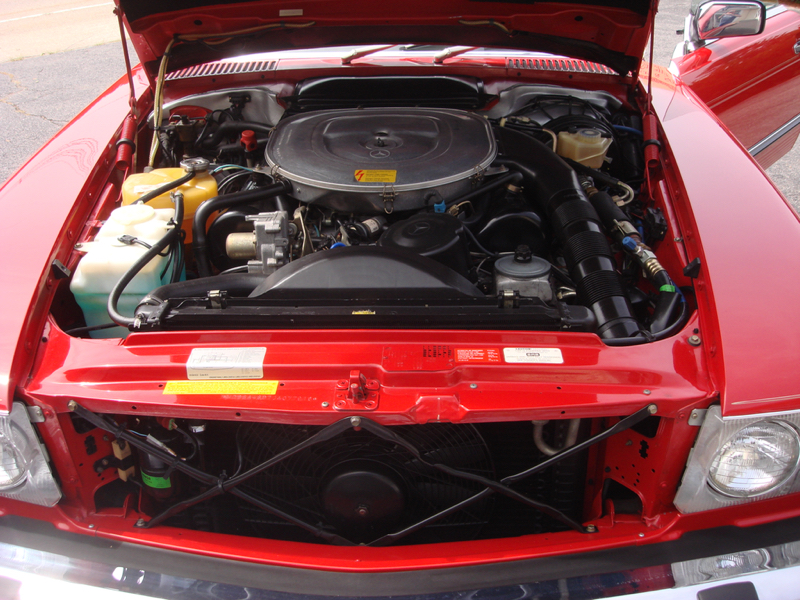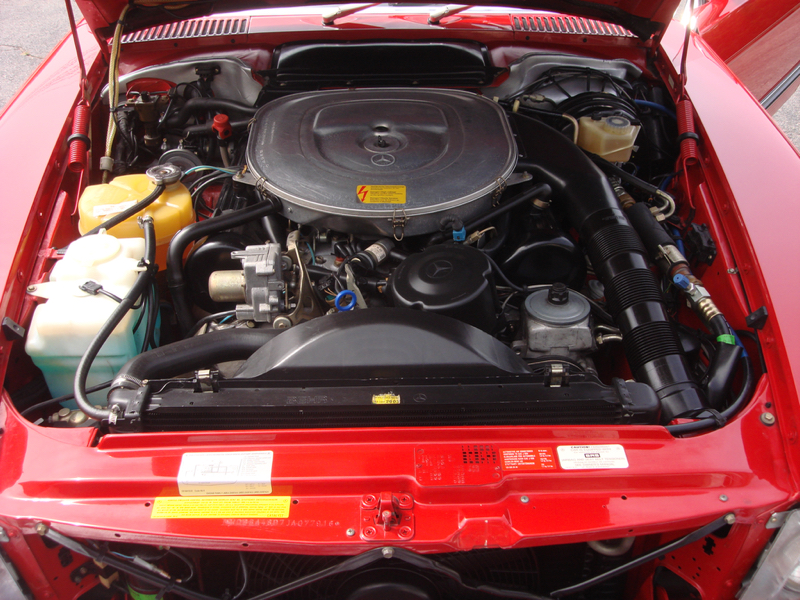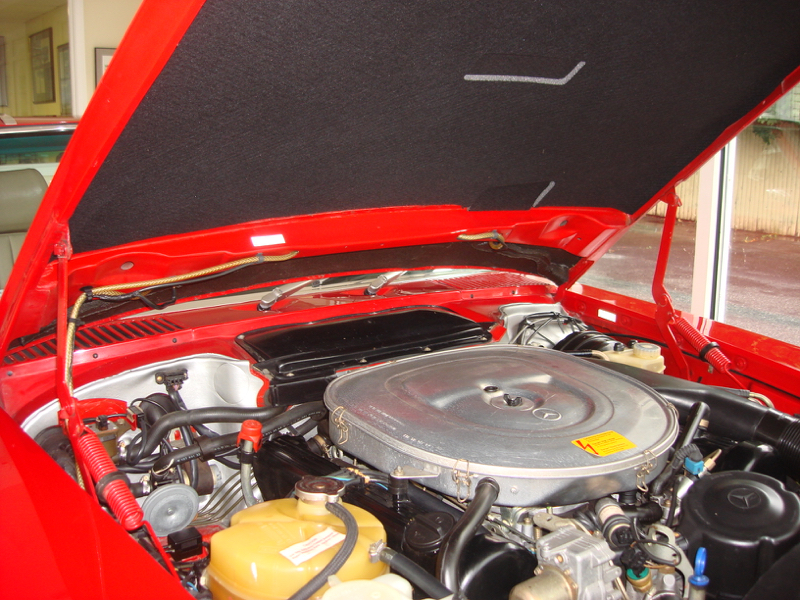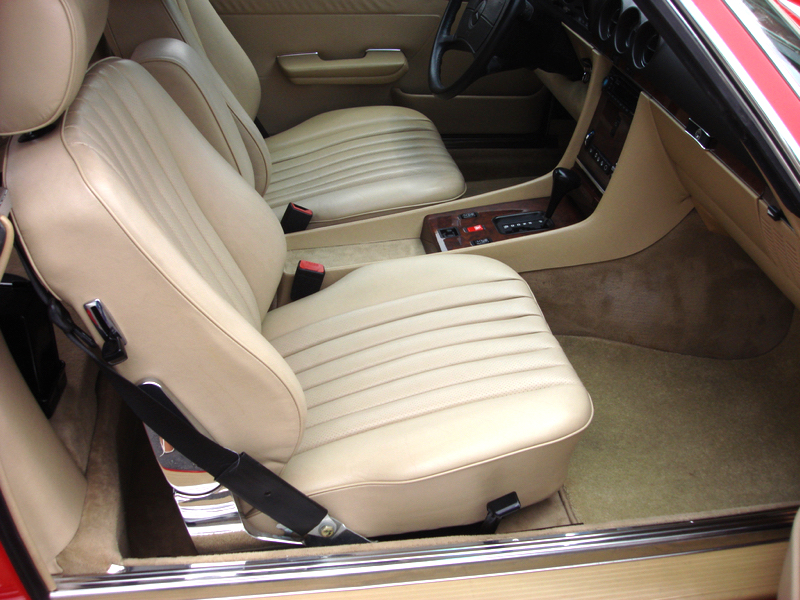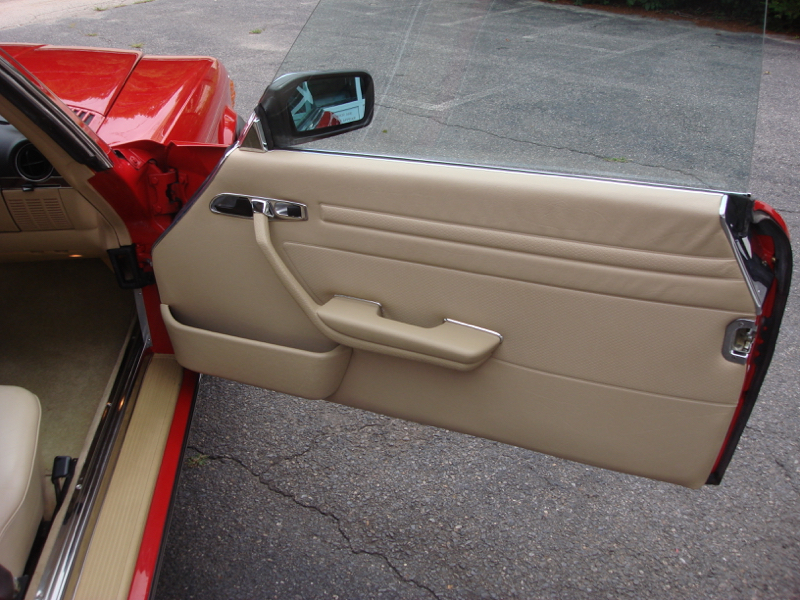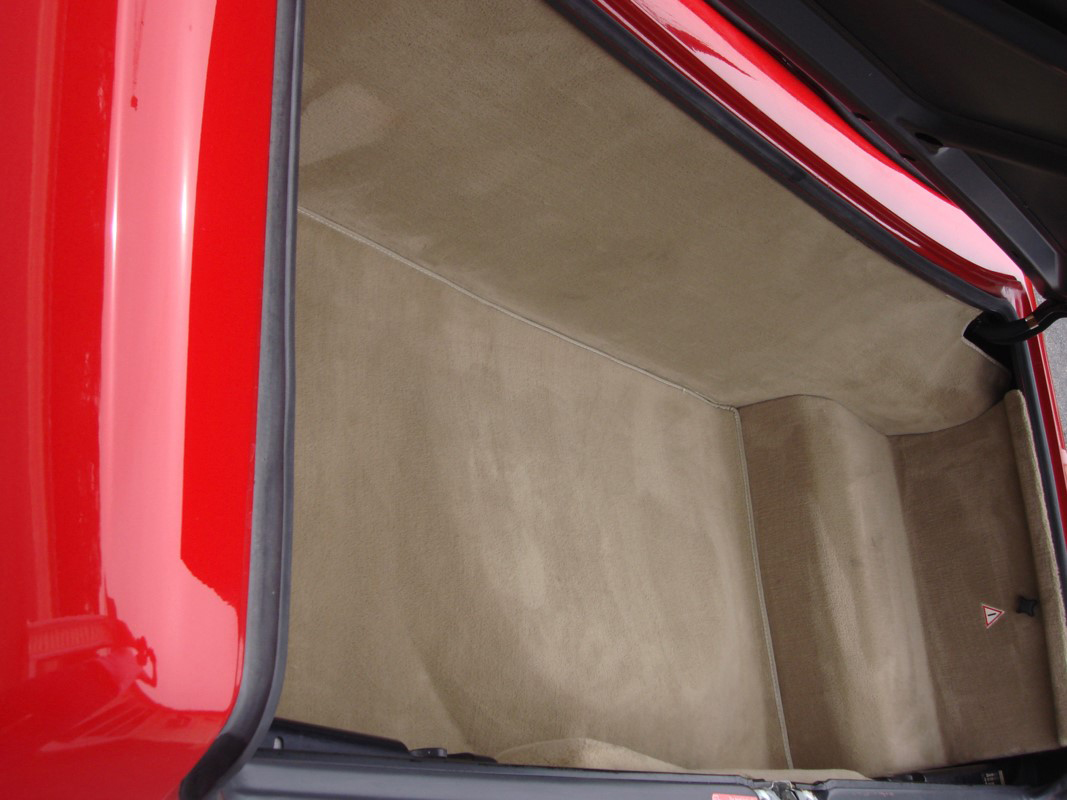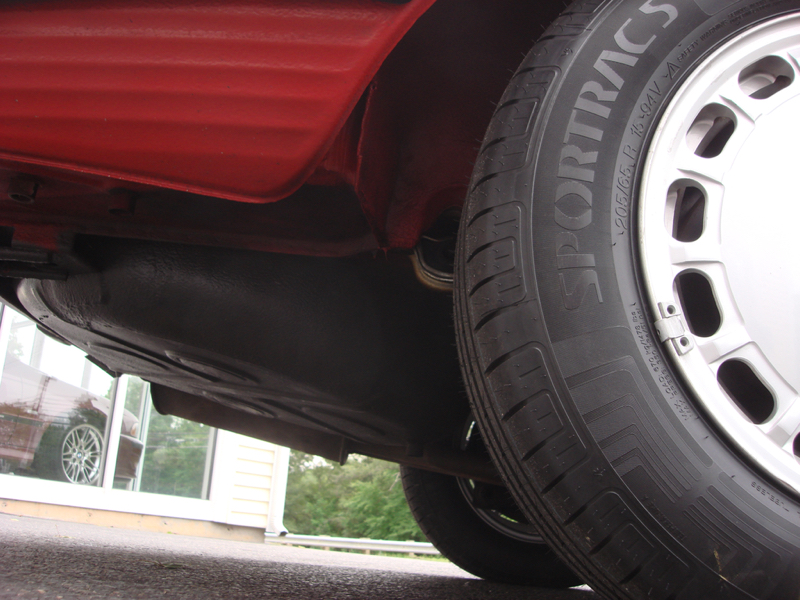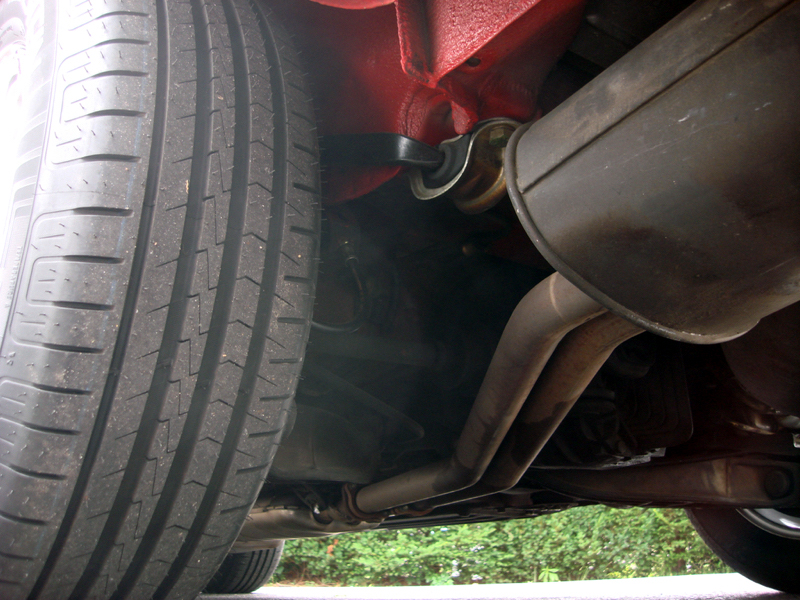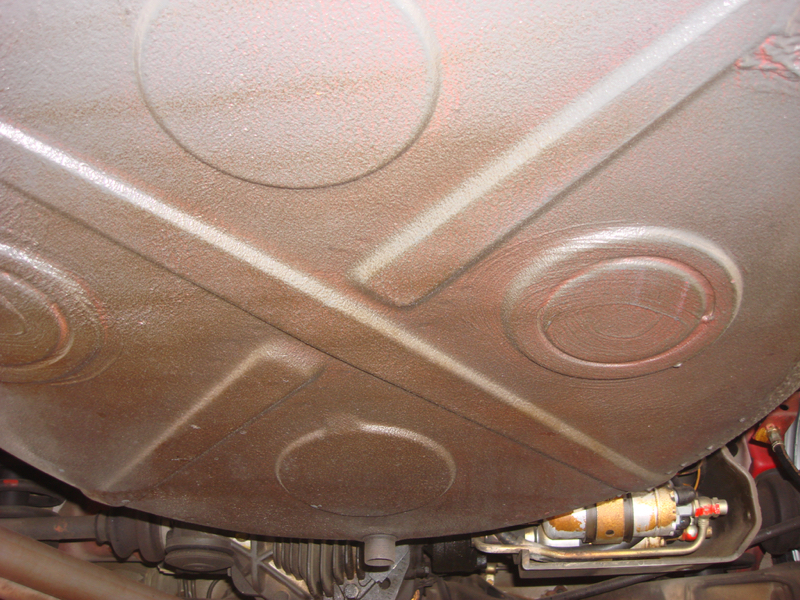 Details
Year: 1988
Make: Mercedes-Benz
Model: 560 SL
Mileage: 31,289
VIN: WDBBA48D7JA077916

Transmission: 4-Speed Automatic
Engine: 5.6L V8
Drivetrain: Rear-Wheel Drive

Body Style: Convertible
Exterior: 568 Signal Red
Interior: Parchment
Stock Number: HM3
Vehicle History
This exceptional two owner DB568 signal red original paint Mercedes-Benz 560SL roadster with cream beige leather and only 31,200 documented miles recently arrived from California where it has been since new. This beautiful 560SL had a 30k major service at a California franchised MB dealer. Since arriving here, we detailed it and performed additional services due to its age. Our maintenance included:
front sub-frame mounts

engine mounts

transmission mount

front sway bar bushing kit

inner bushings

new upper & lower hood insulation pads

shifter actuator bushings

right front ball joint

all 5 accessory drive belts

rear brake pads

brake hoses

flushed complete brake system

A/C spider hose

receiver drier and high + low switches

charged and converted the system to 134 freon

changed the oil & filter

oil pressure sender

fuel pressure accumulator

new battery

installed a set of 205/65/VR15 Vredestein Spotrac tires
This car comes with original books, manuals, toolkit, first aid kit, extra keys service records and original Pirelli P600 spare tire and alloy wheel. It also has a clean carfax and MB VMI documenting history and mileage. Now that it has been thoroughly serviced, detailed and sorted by us it looks, drives and runs like it did when it was new!