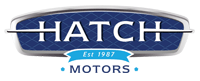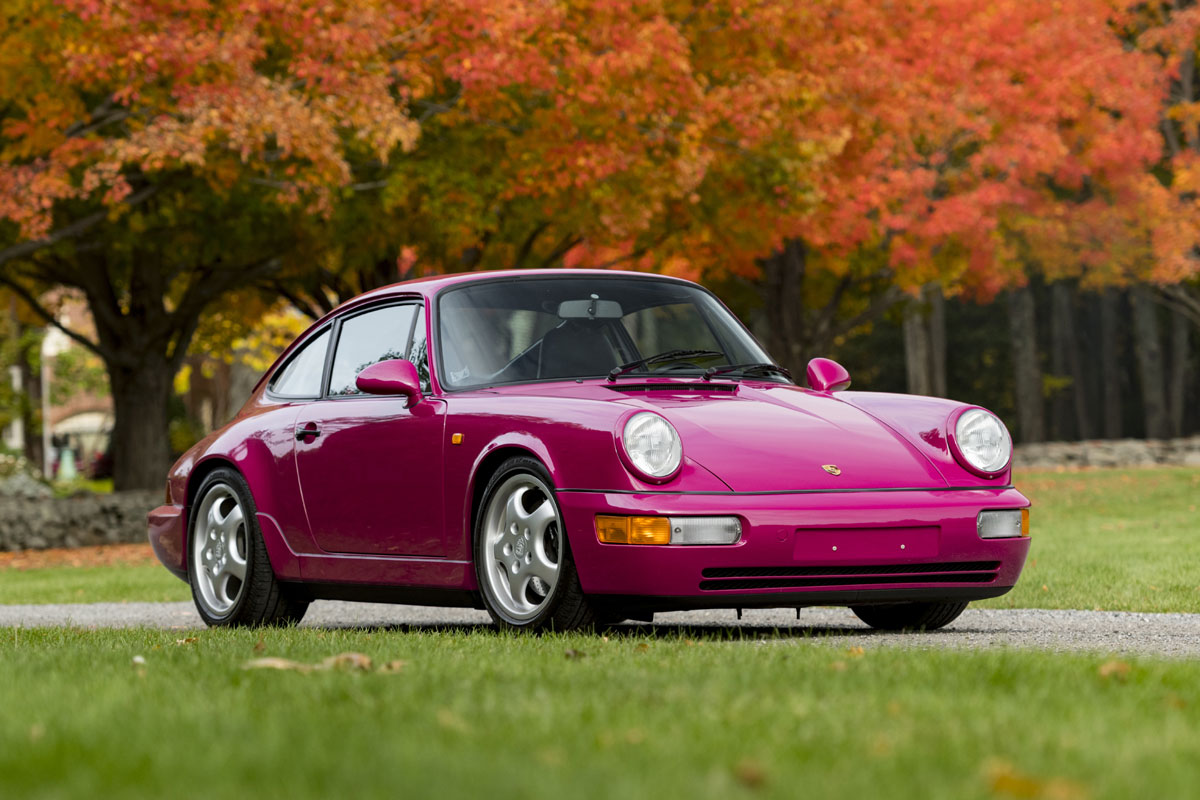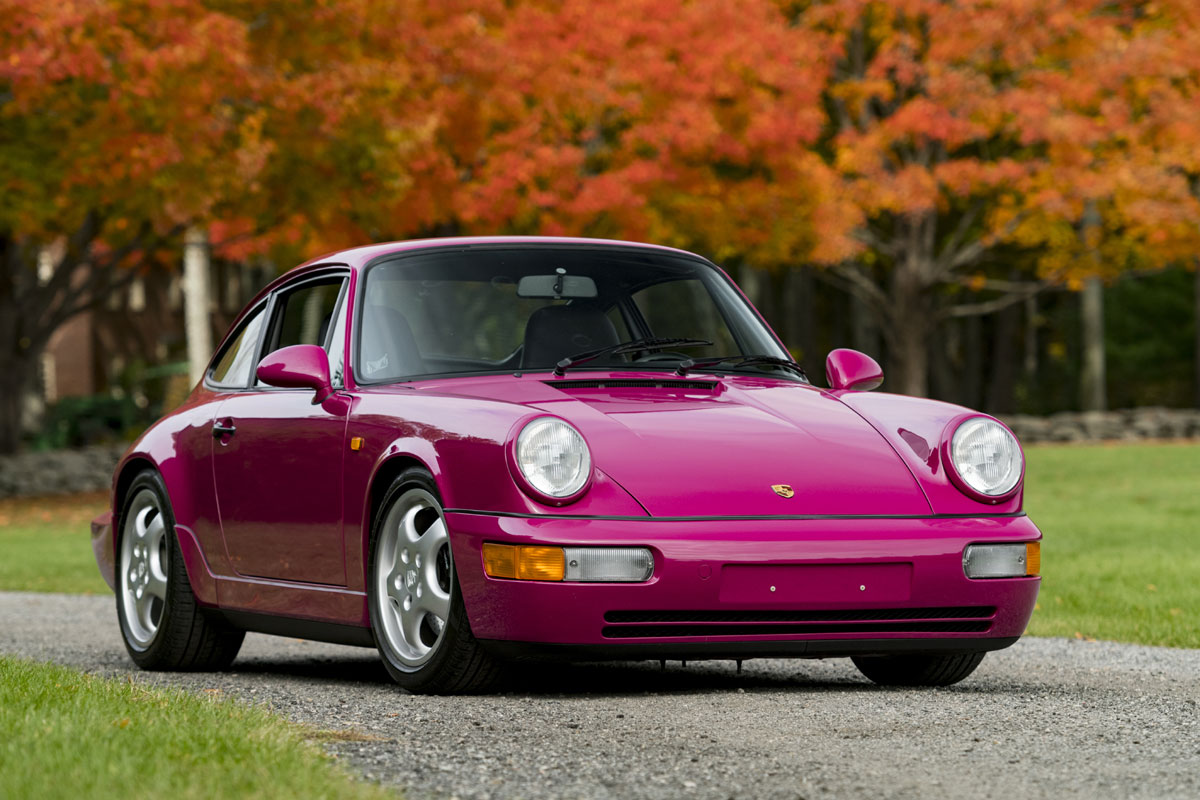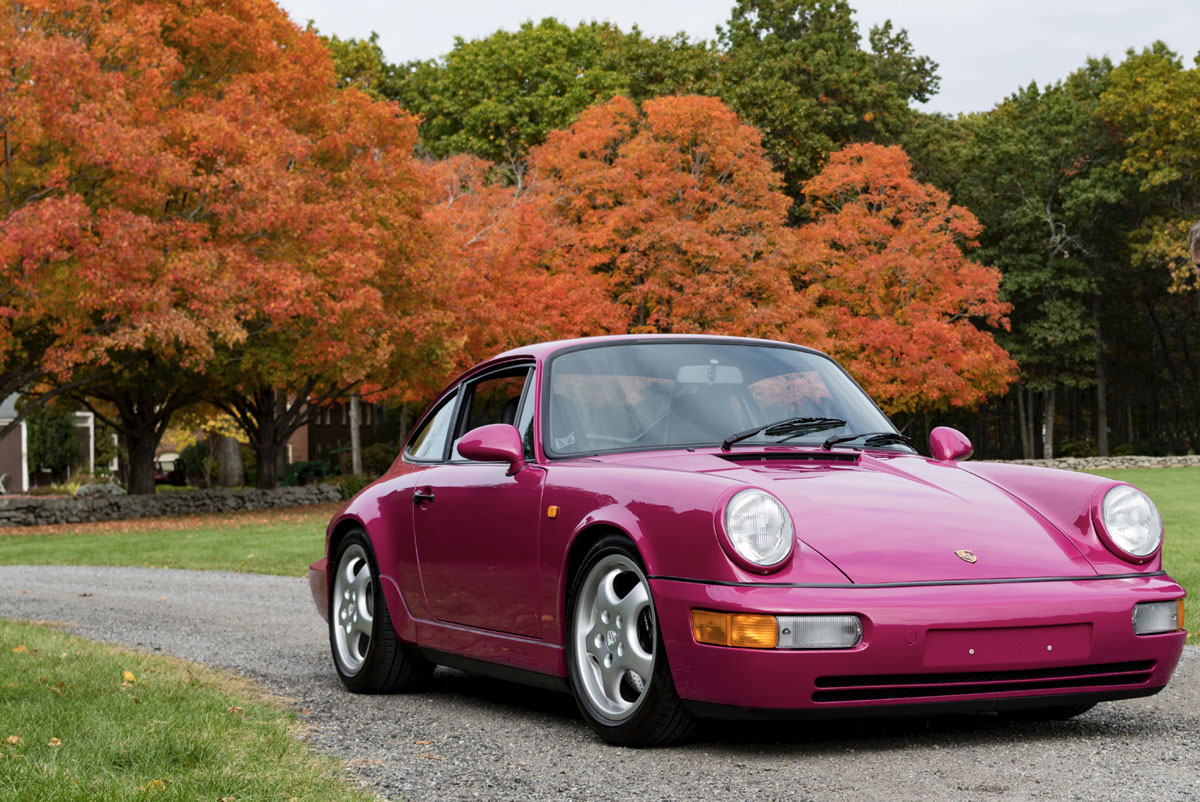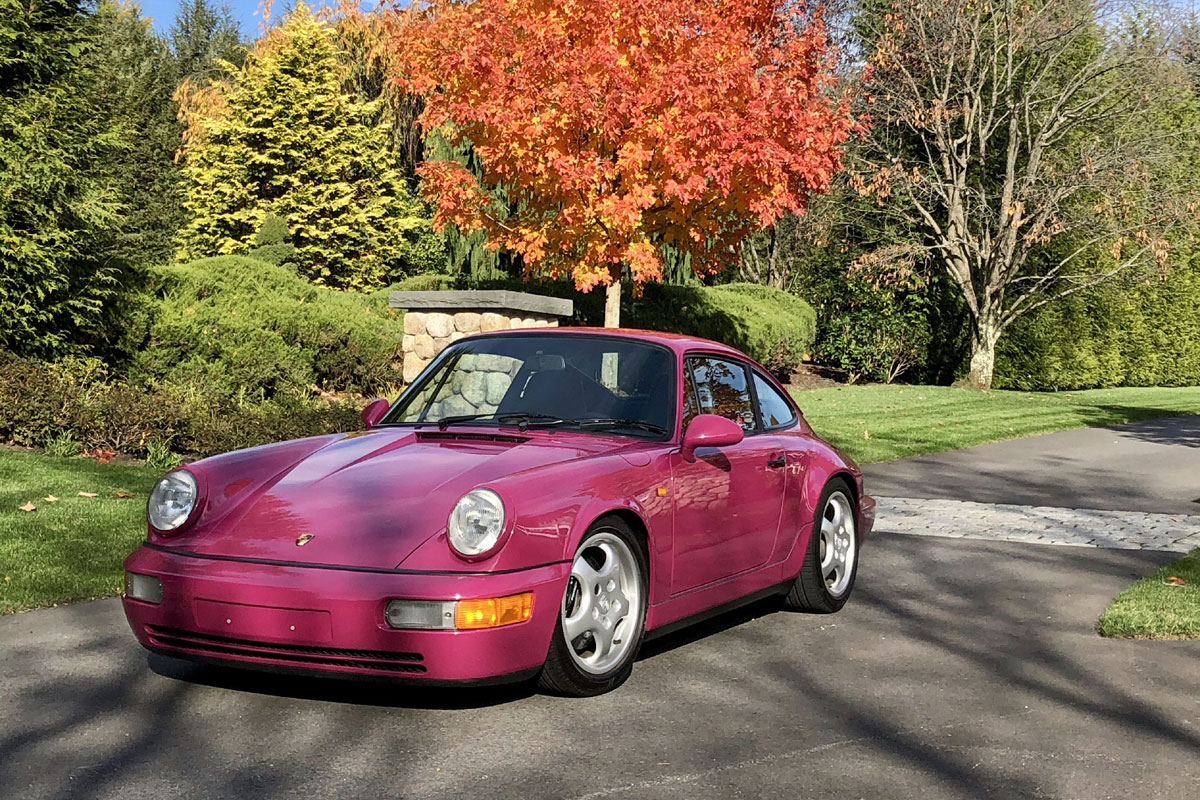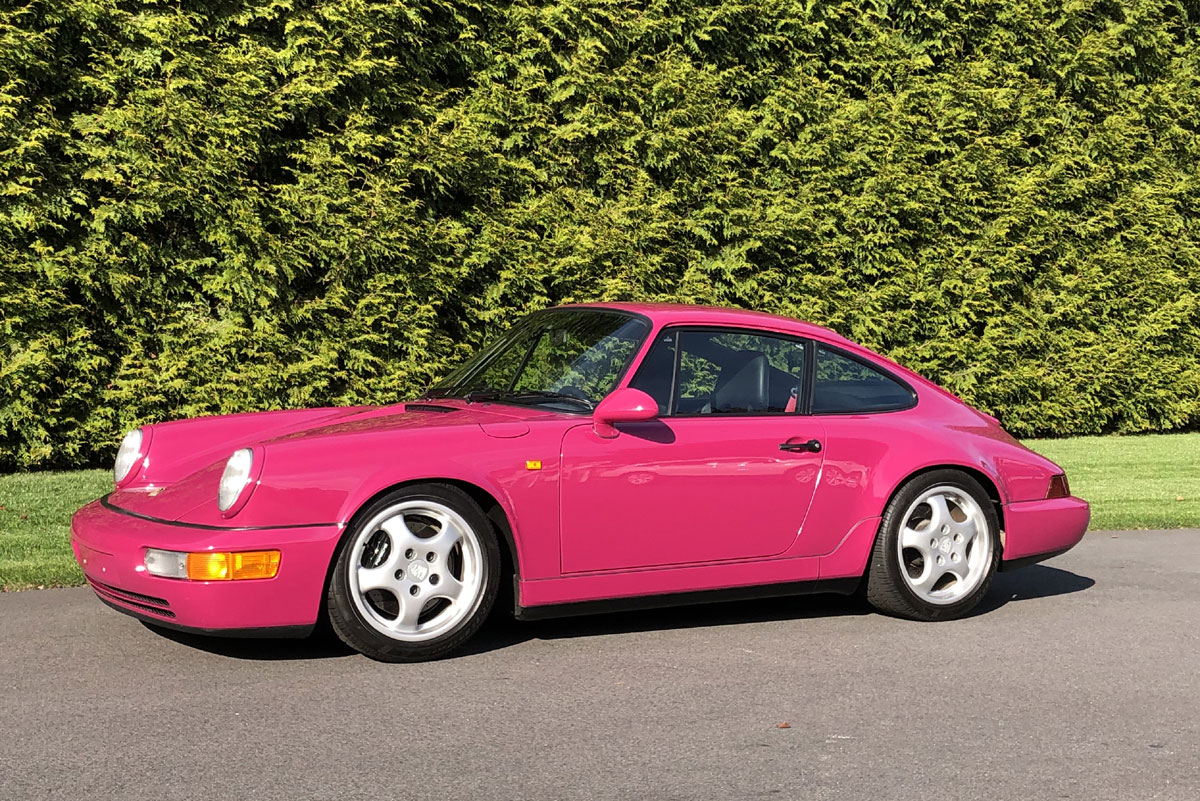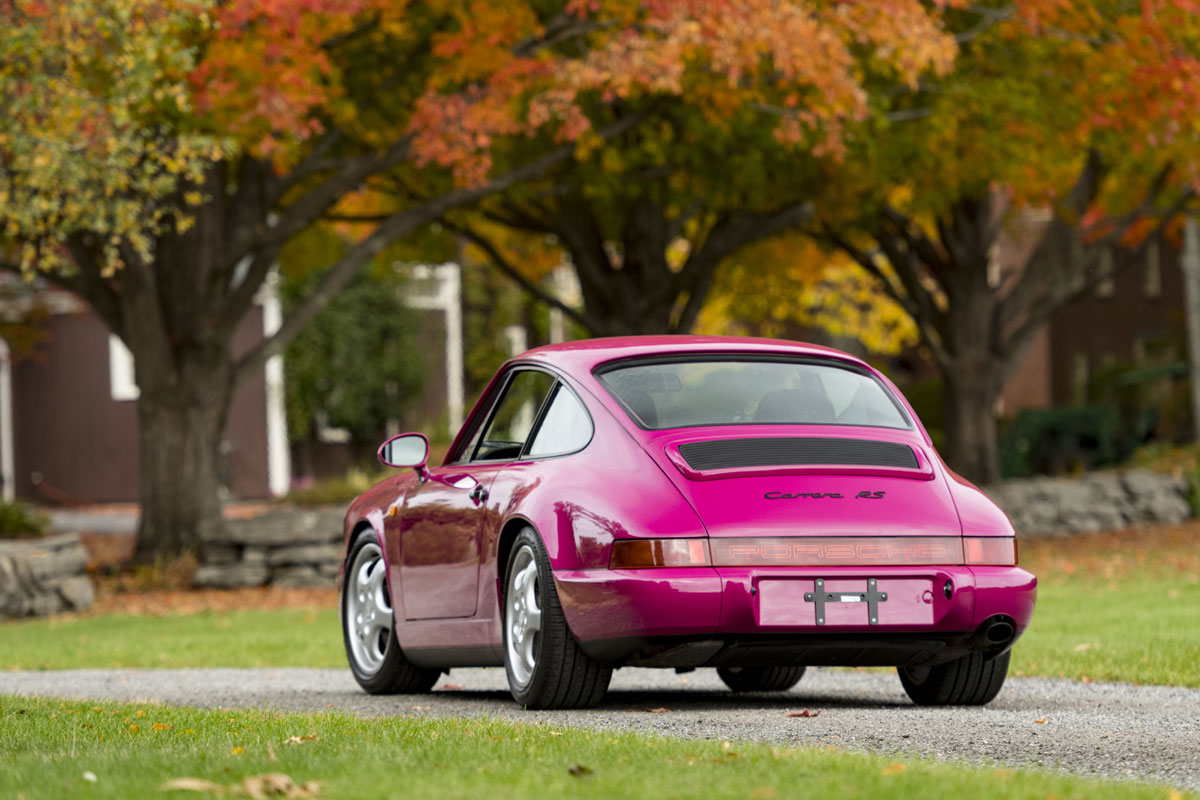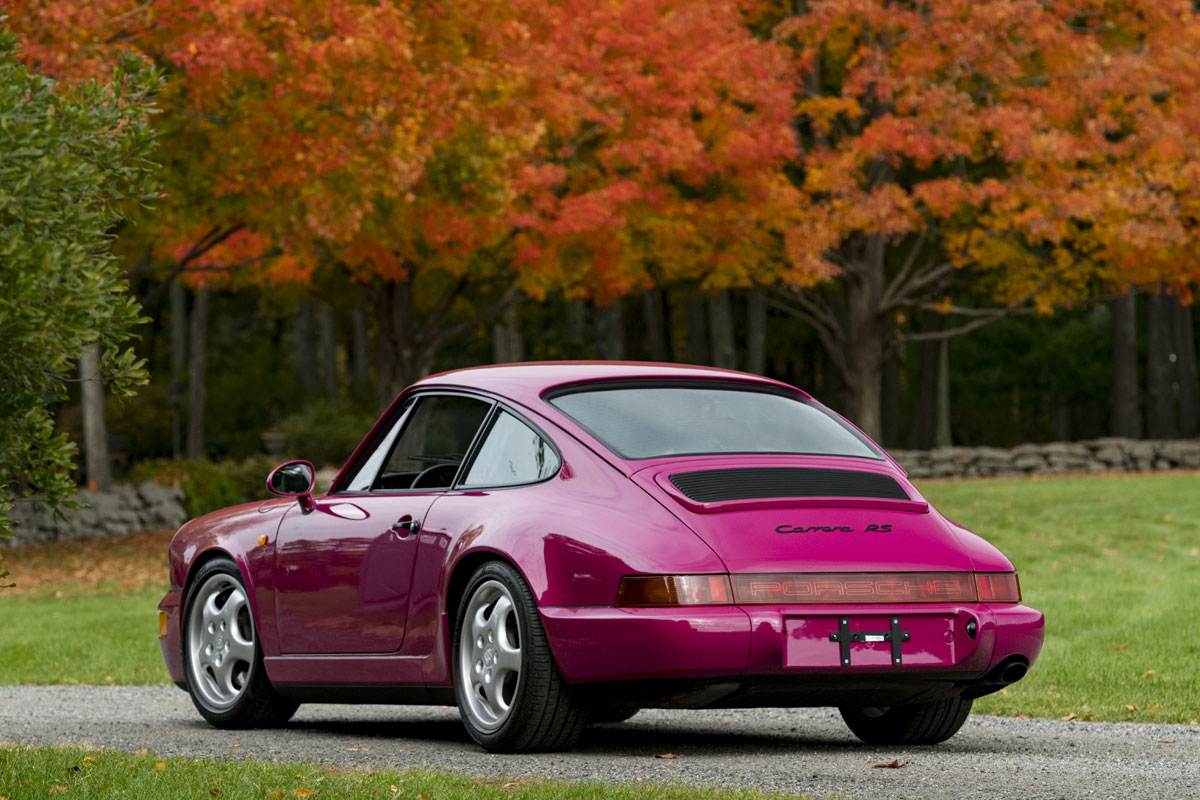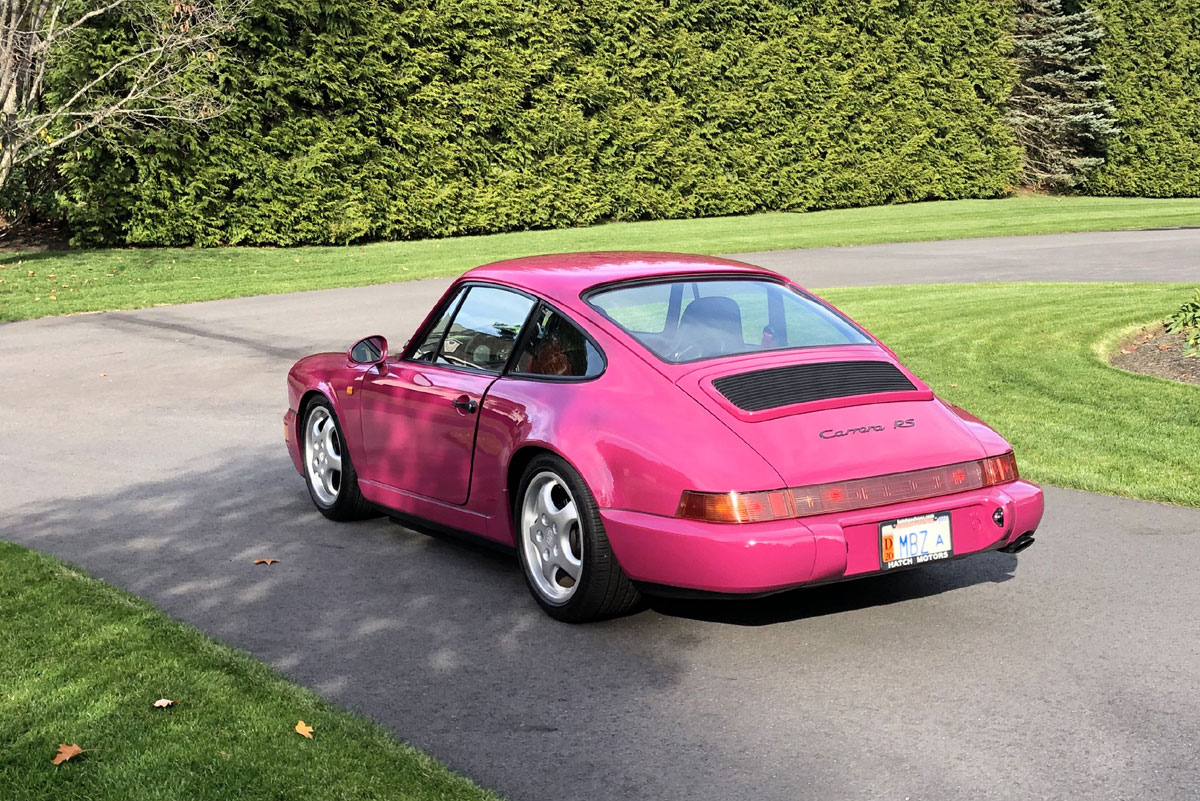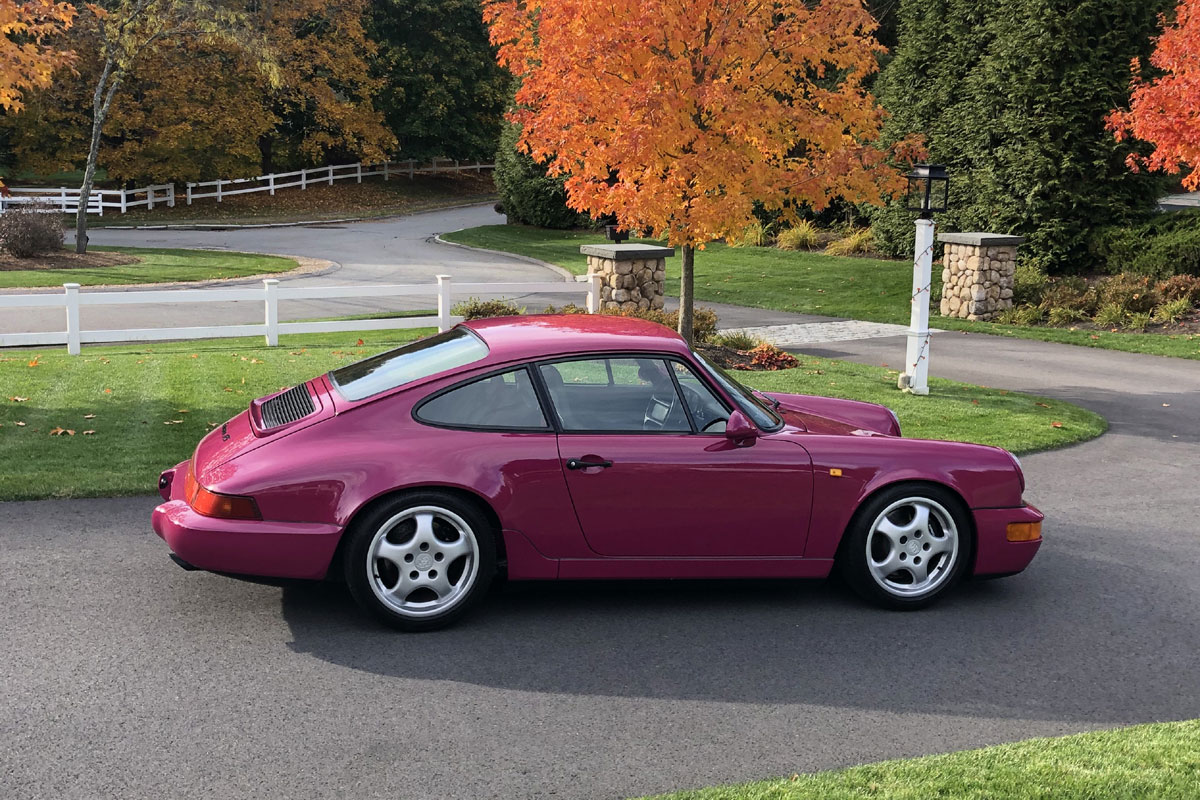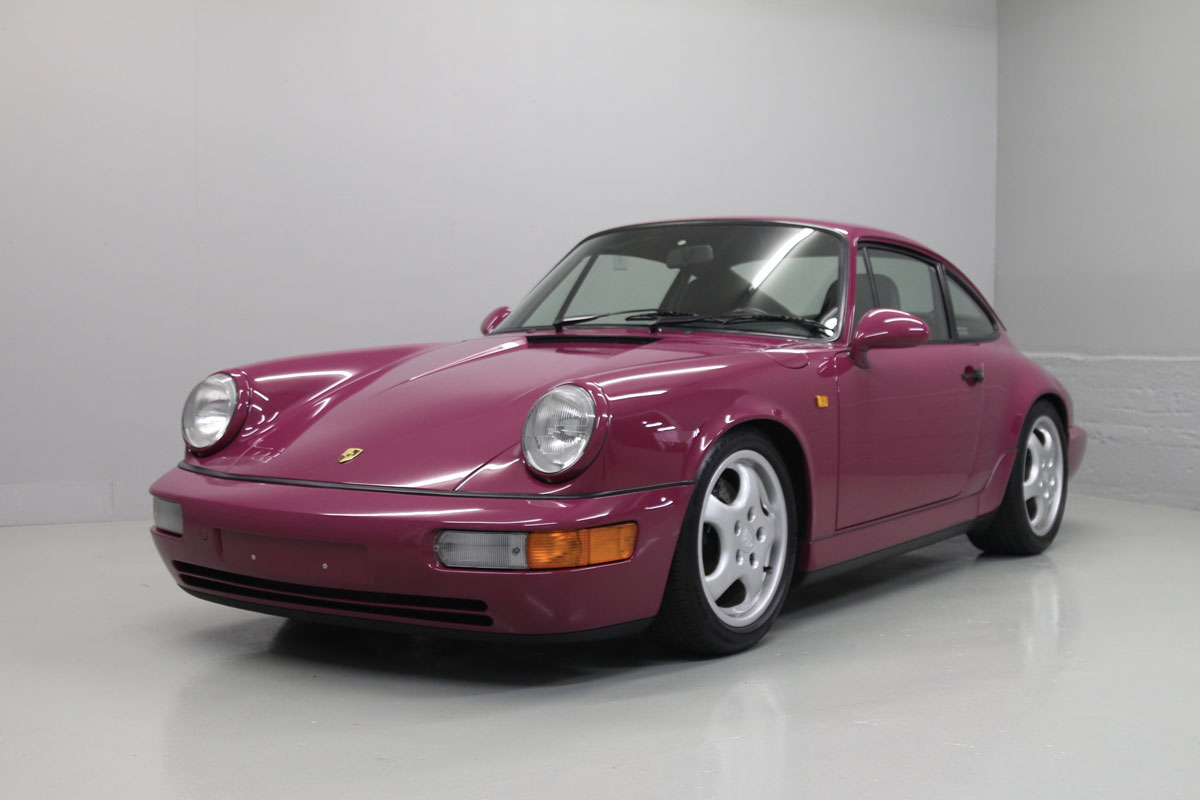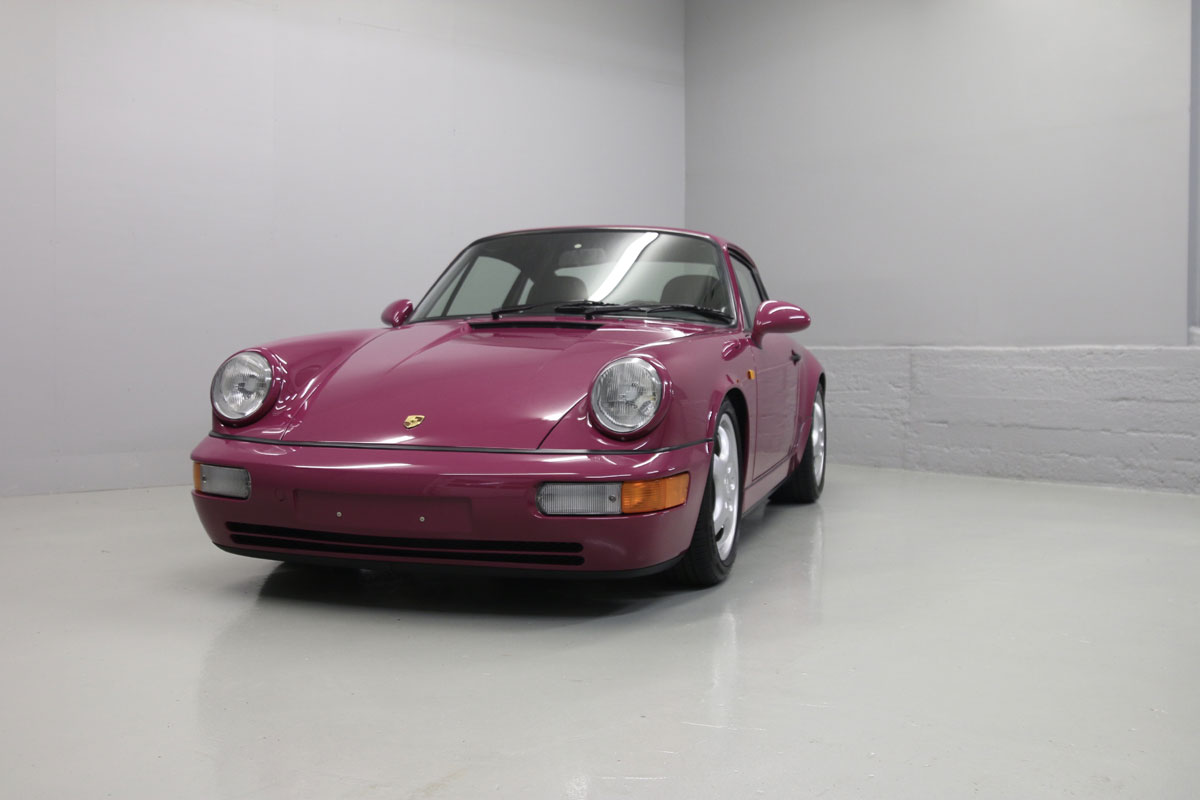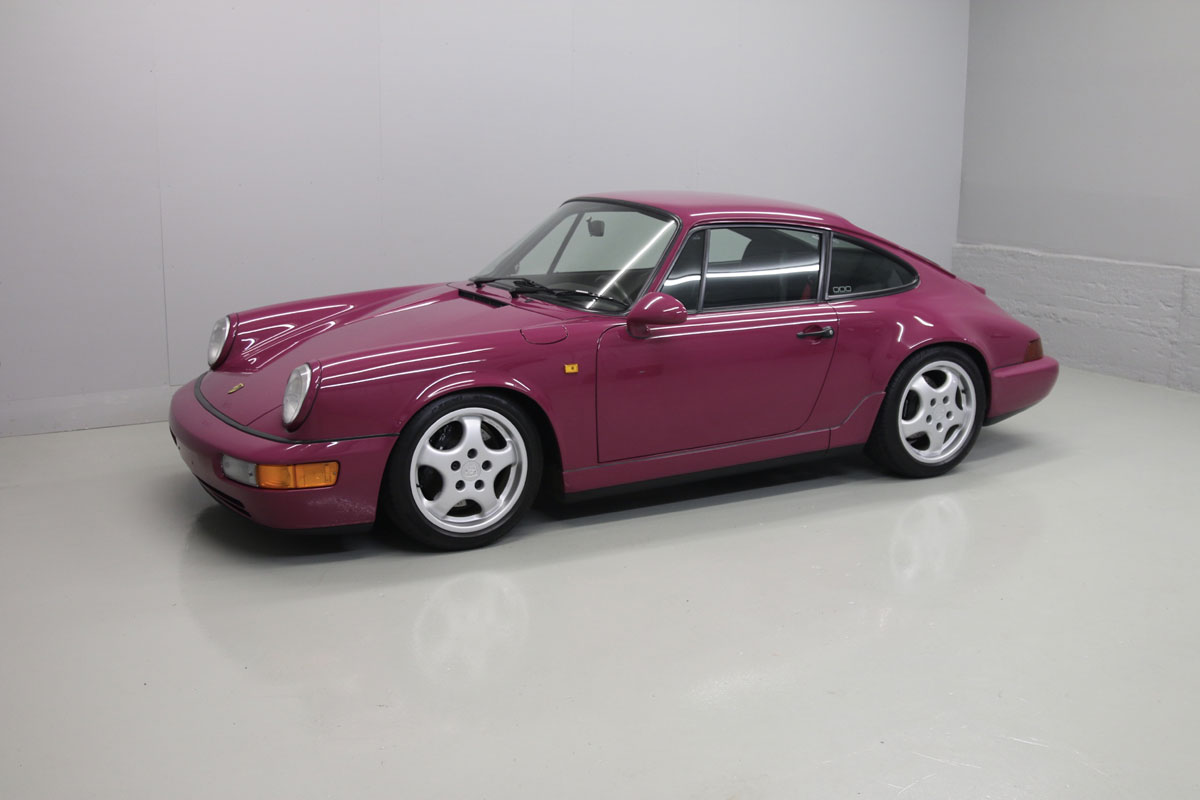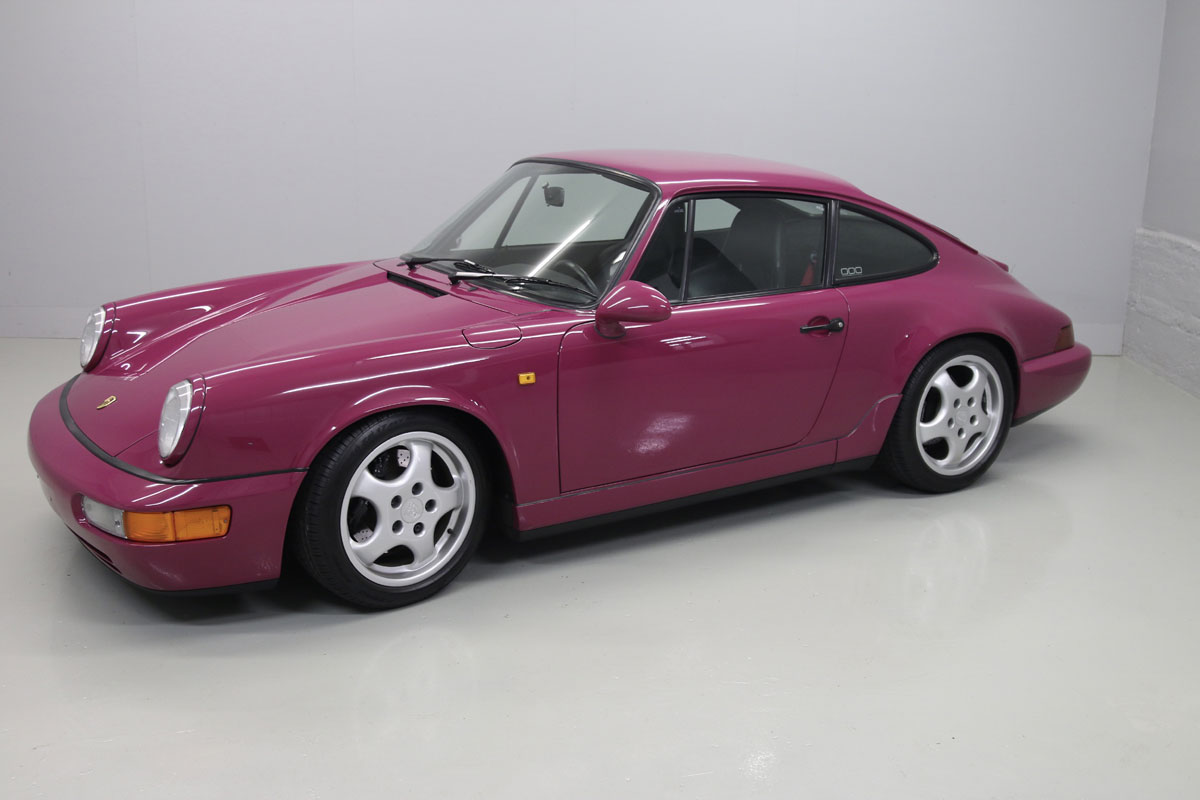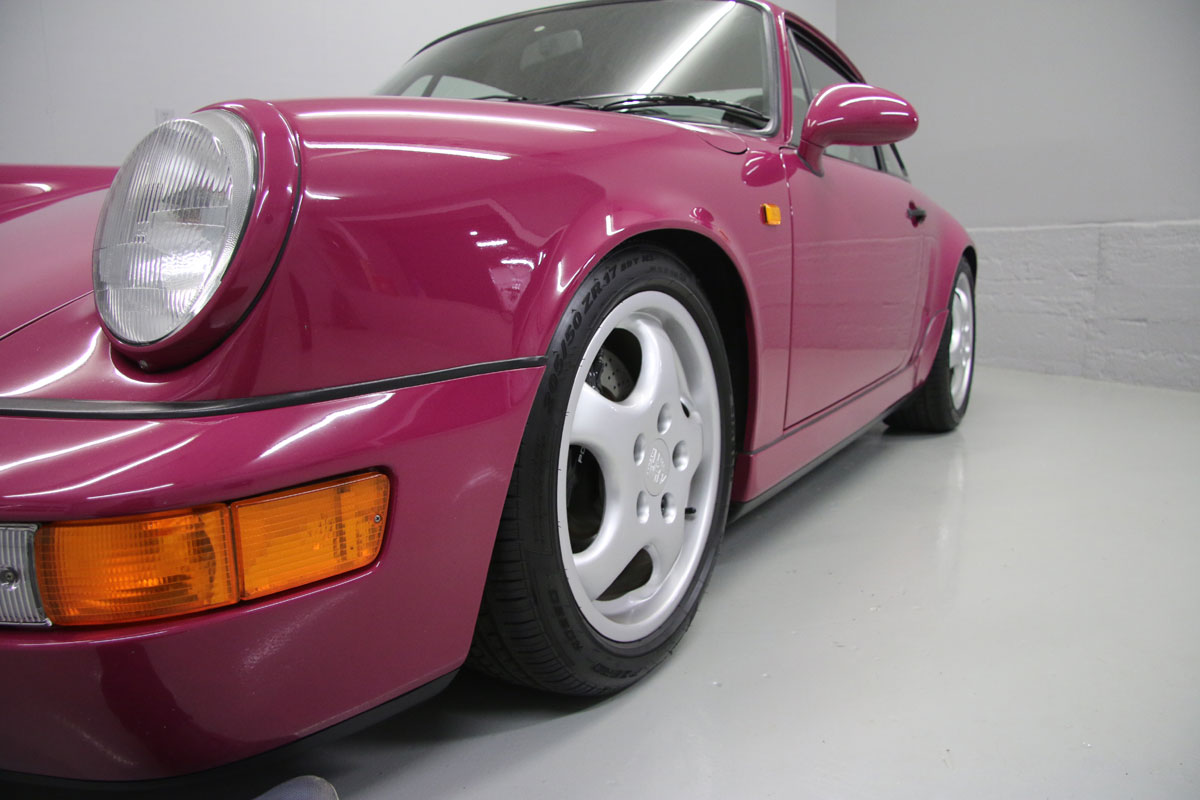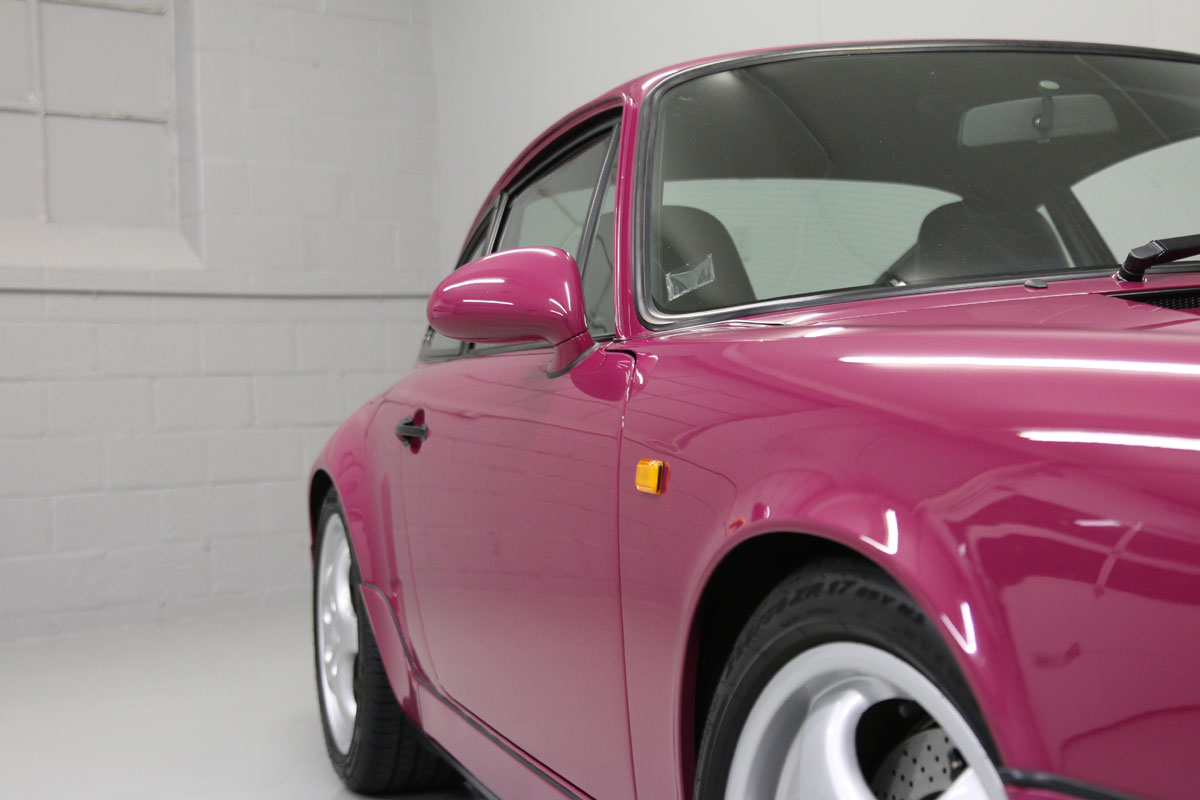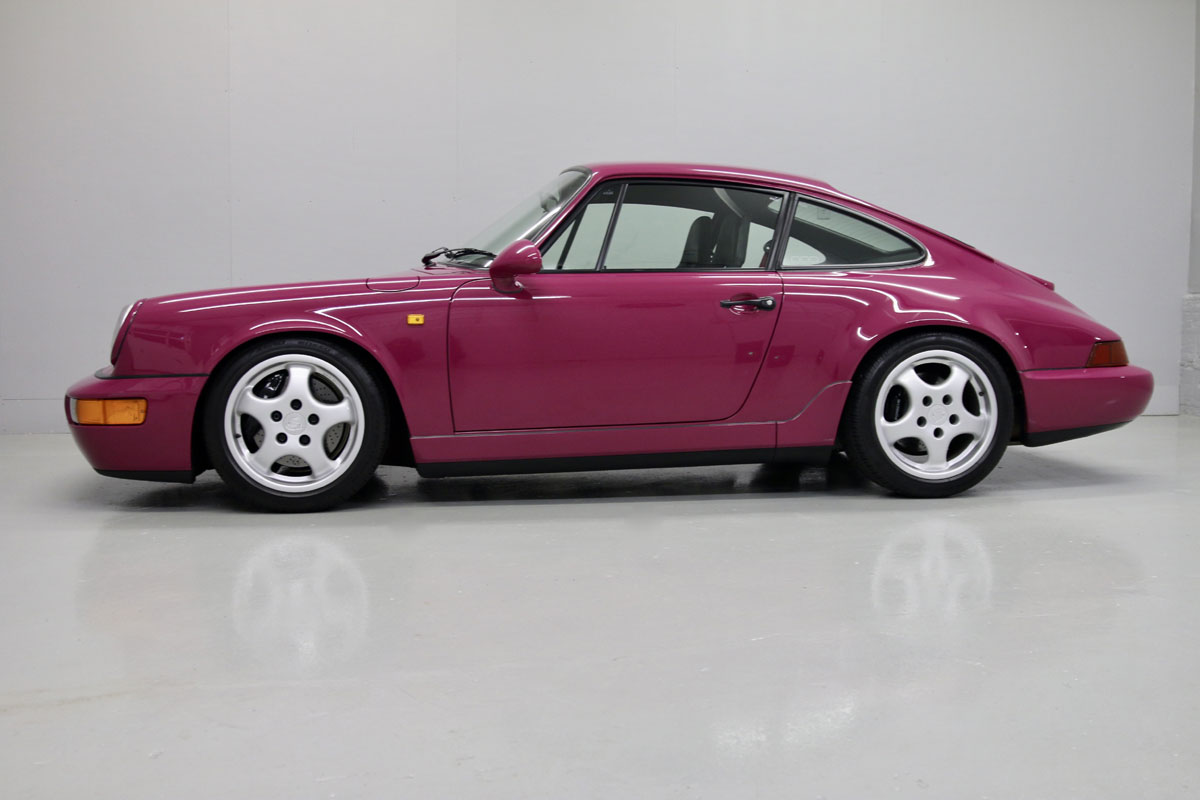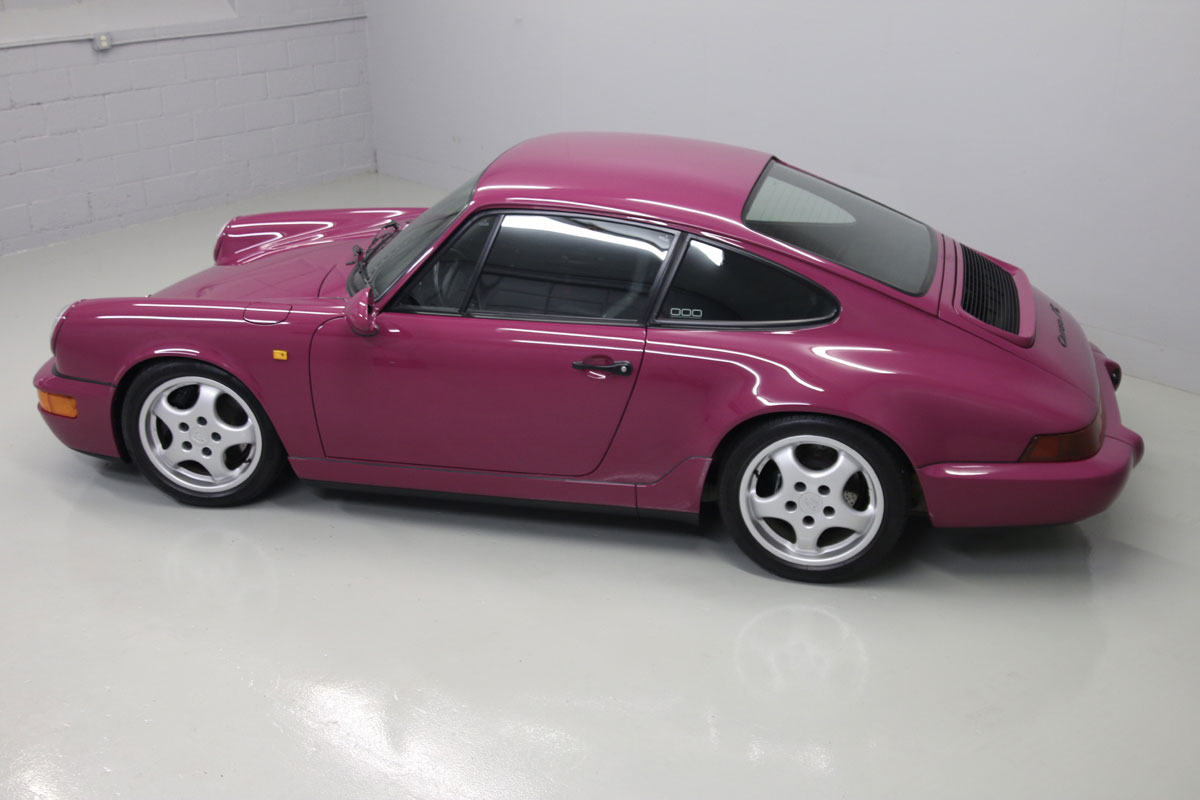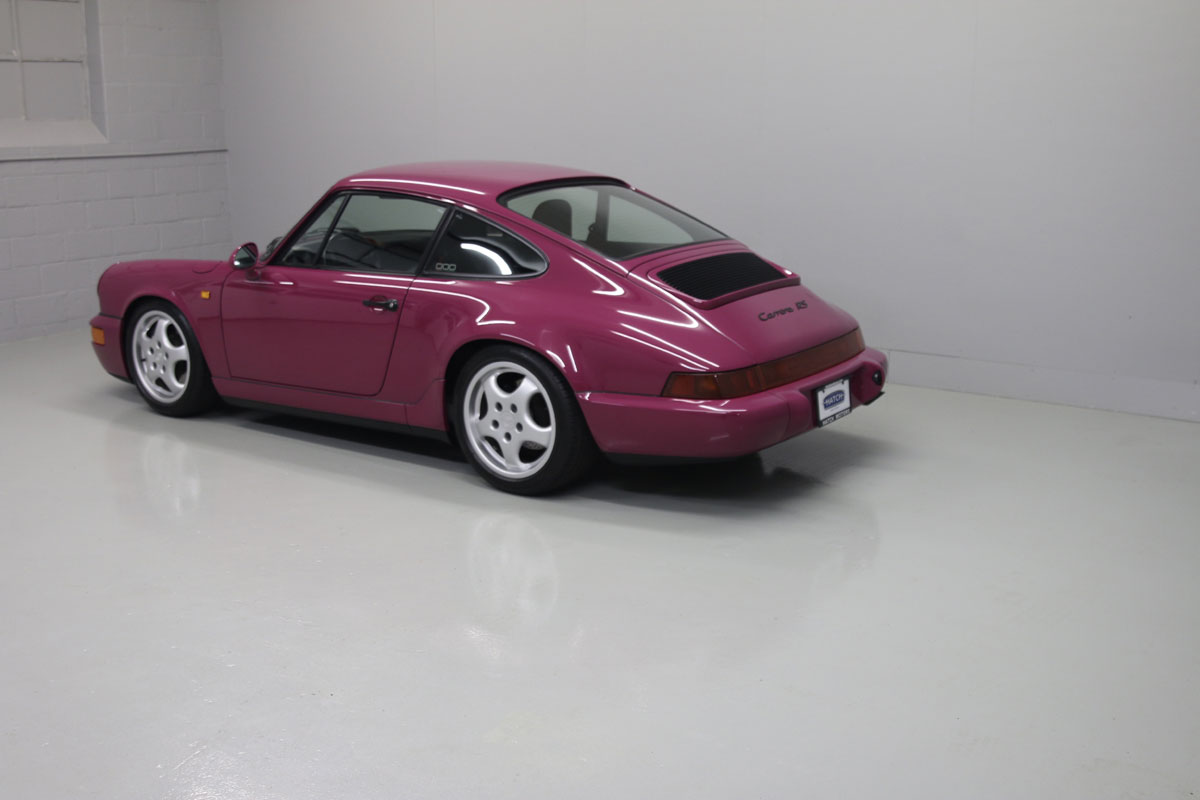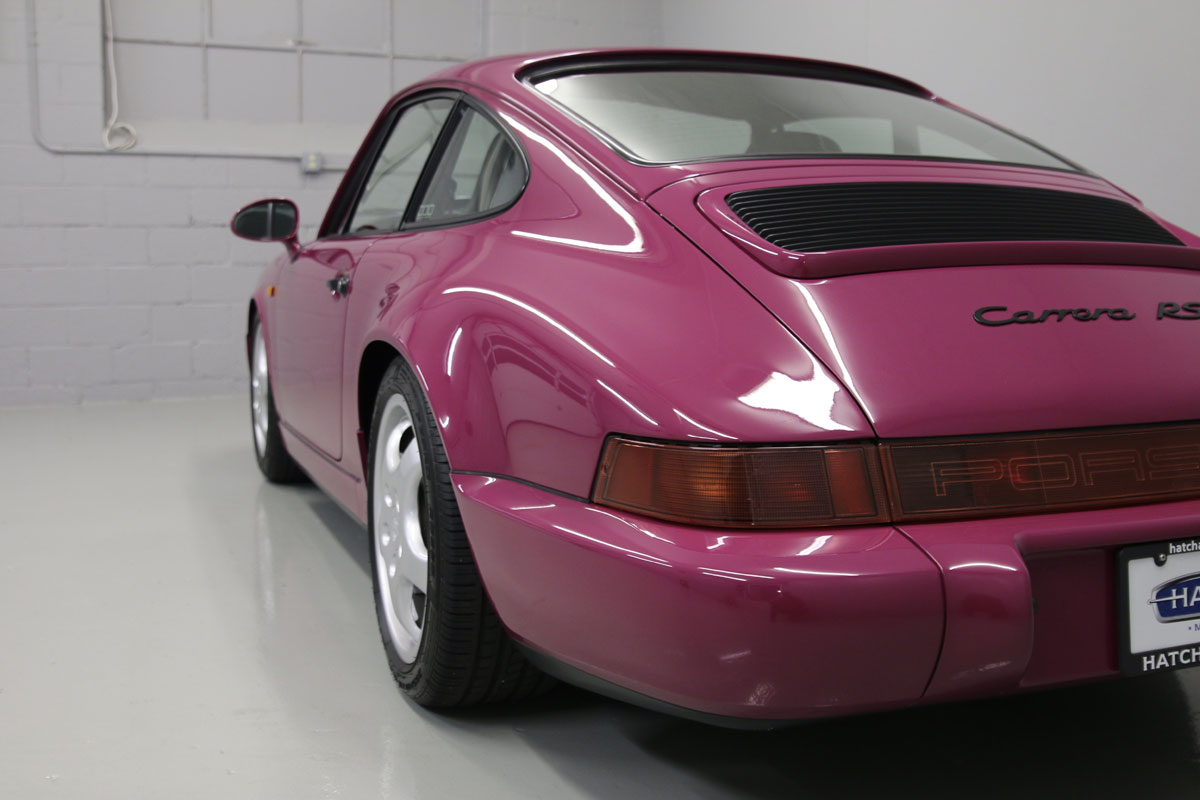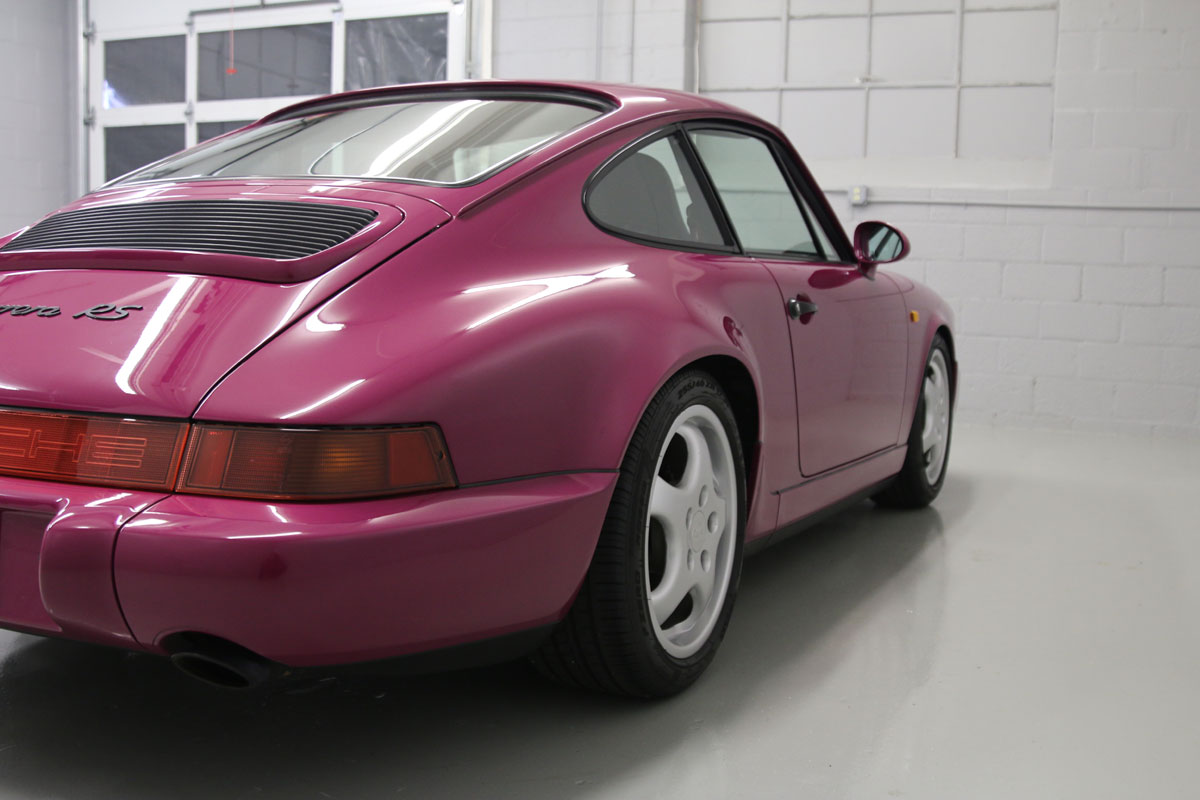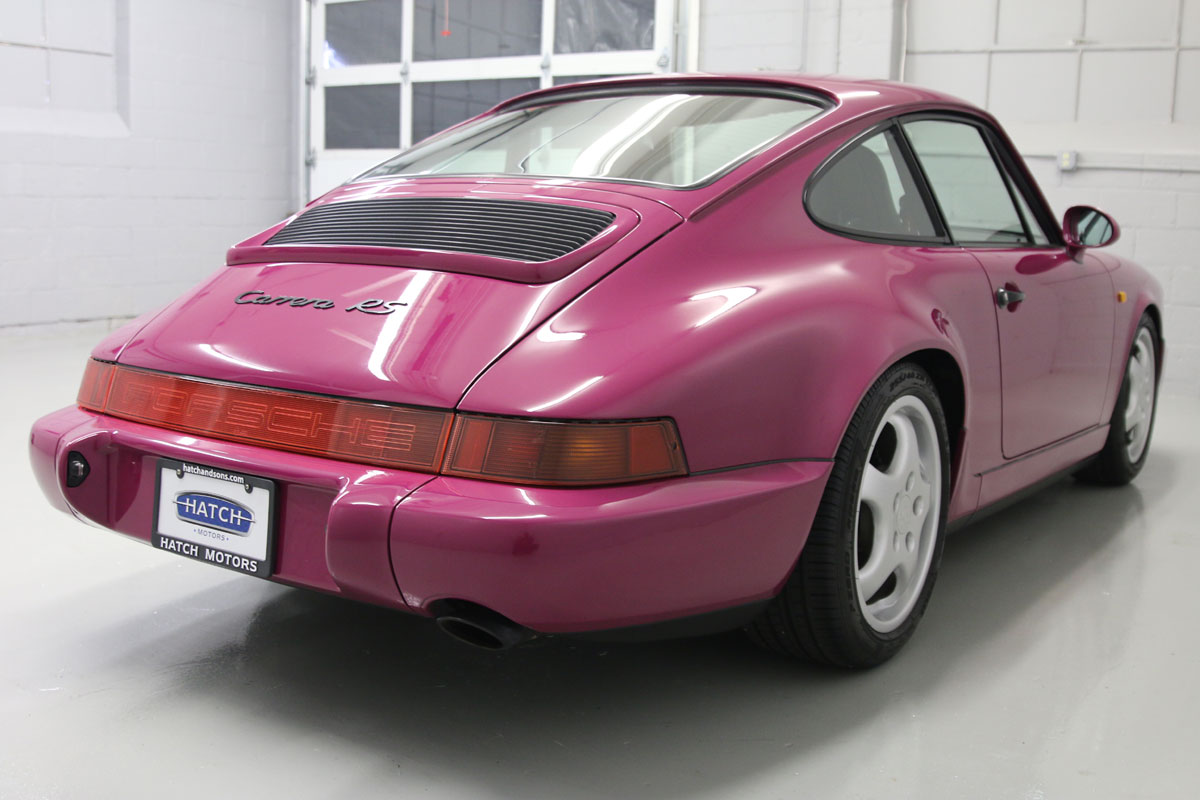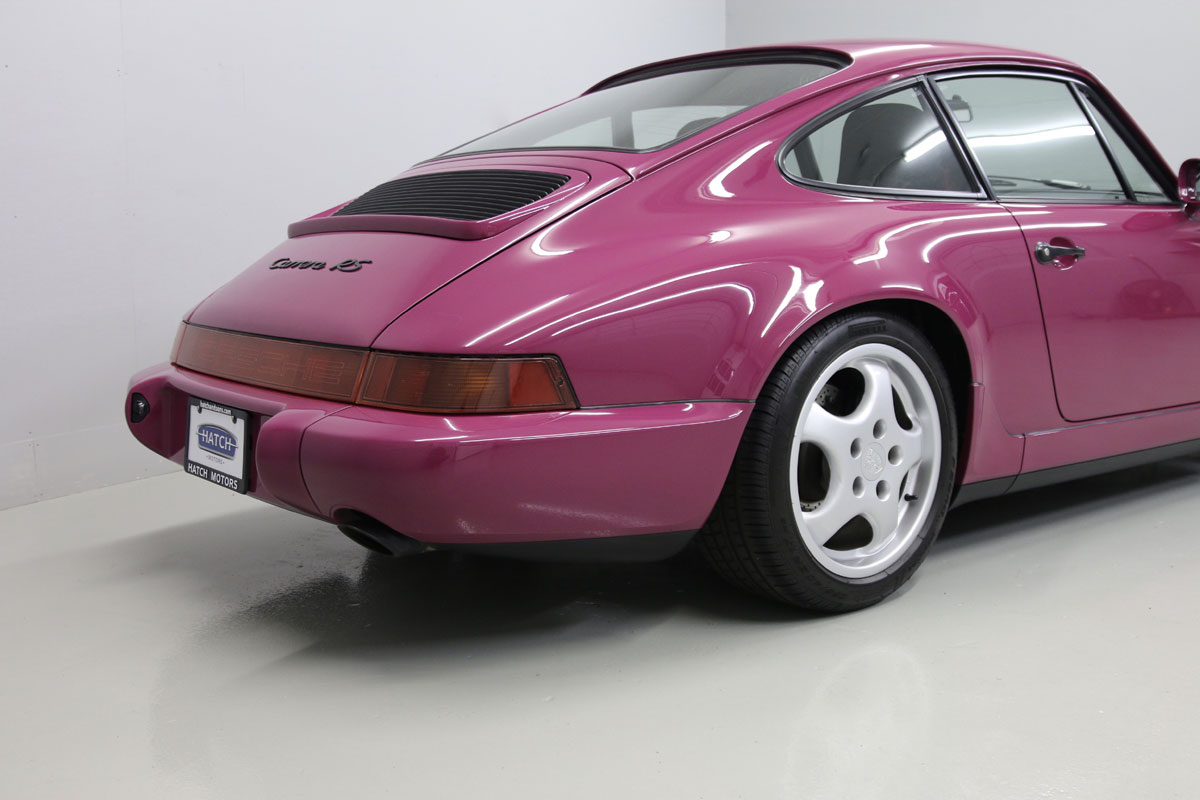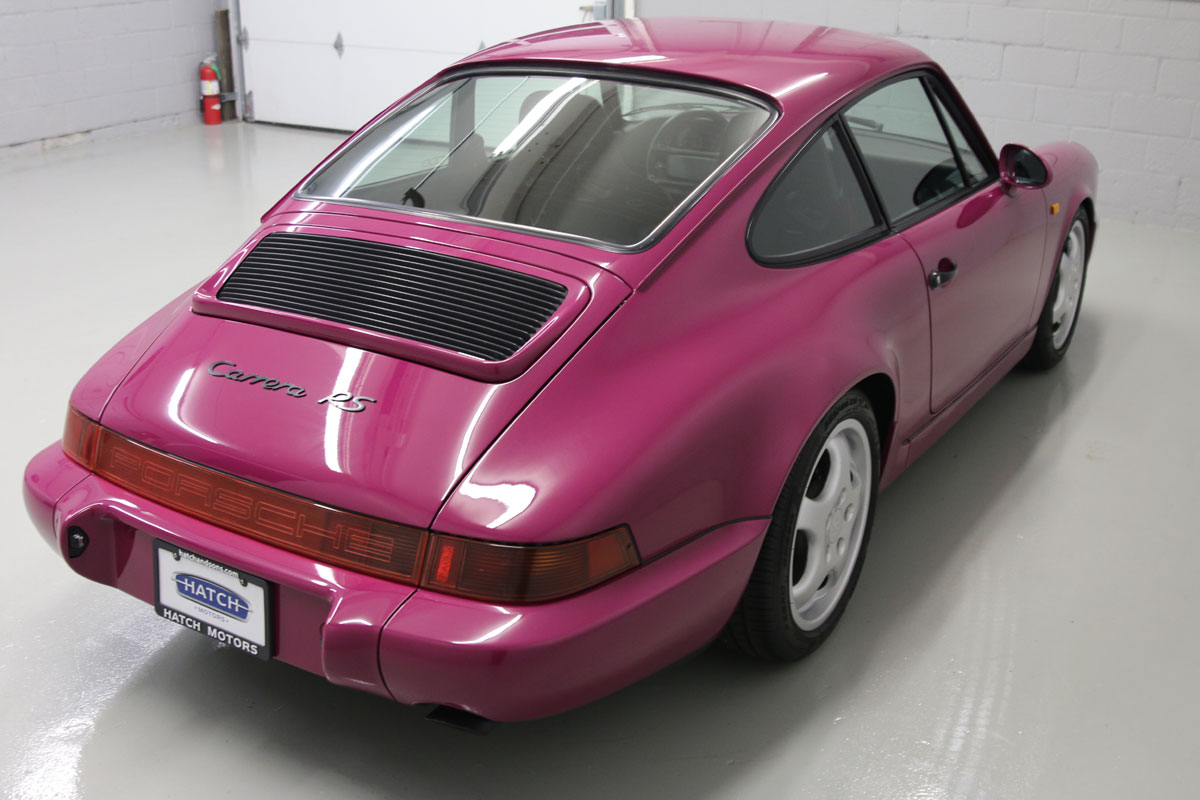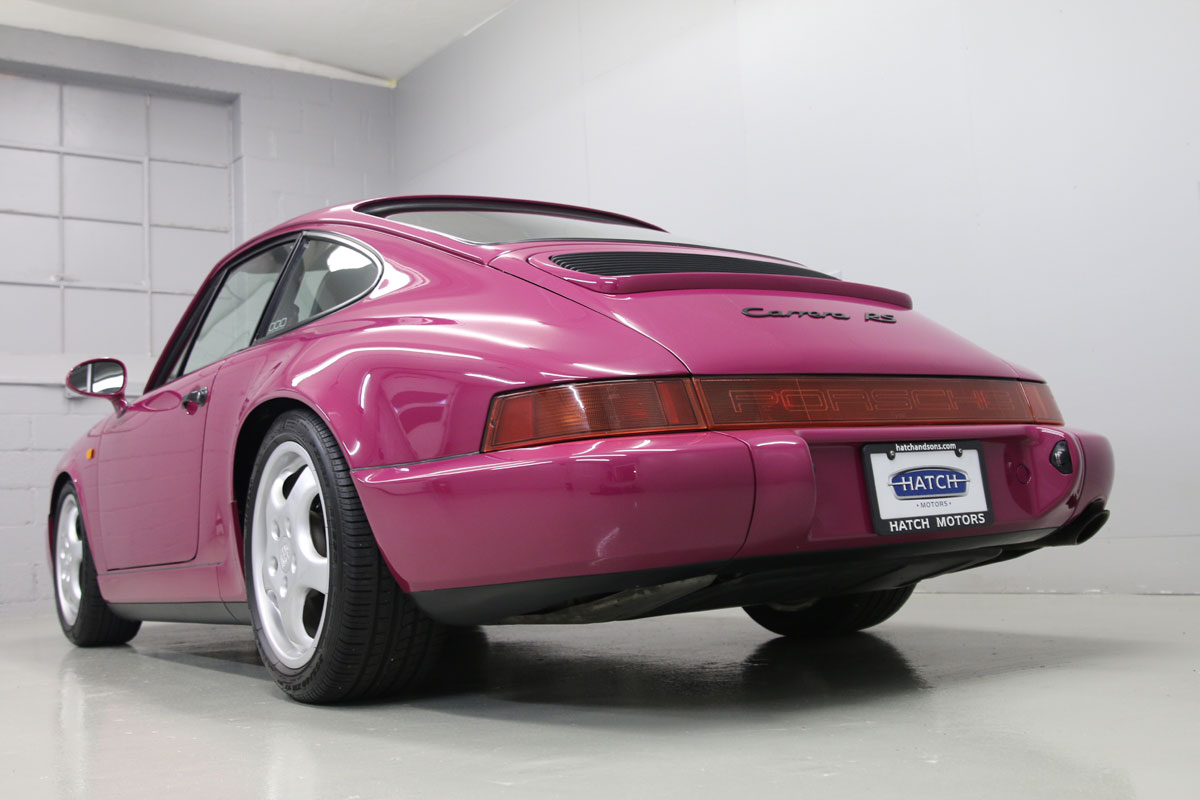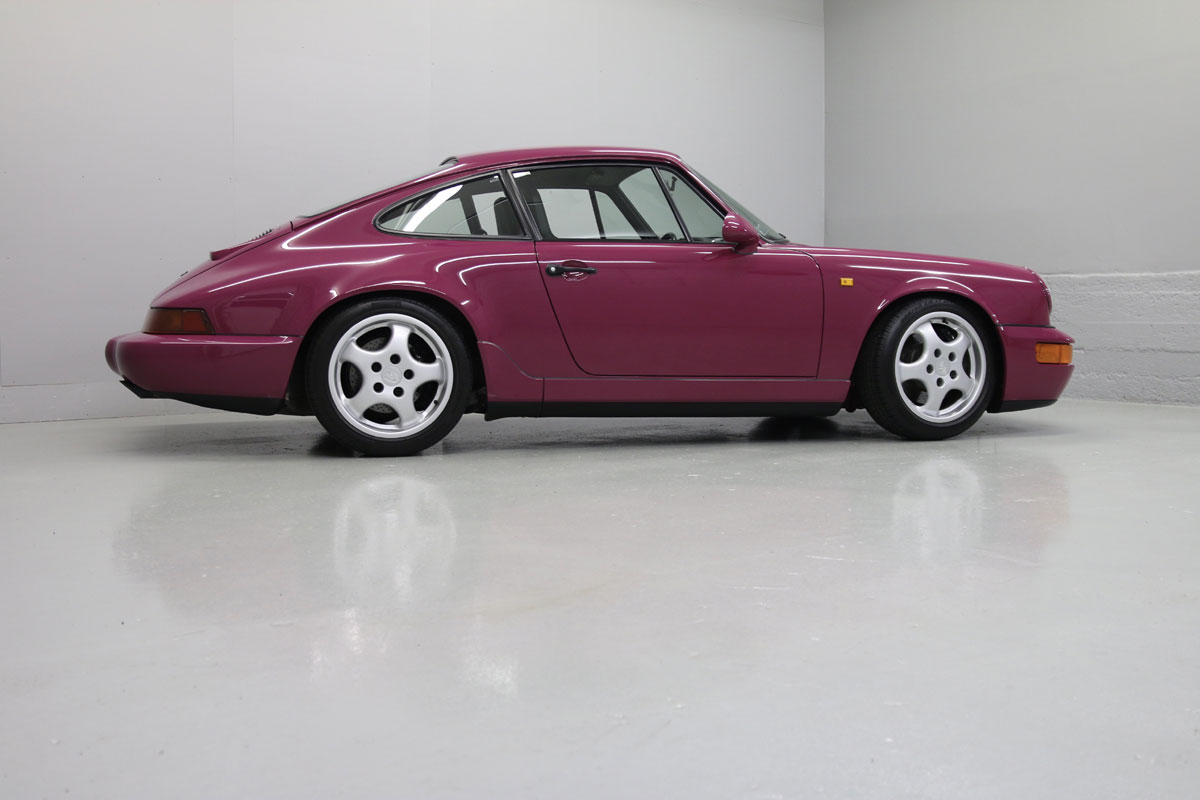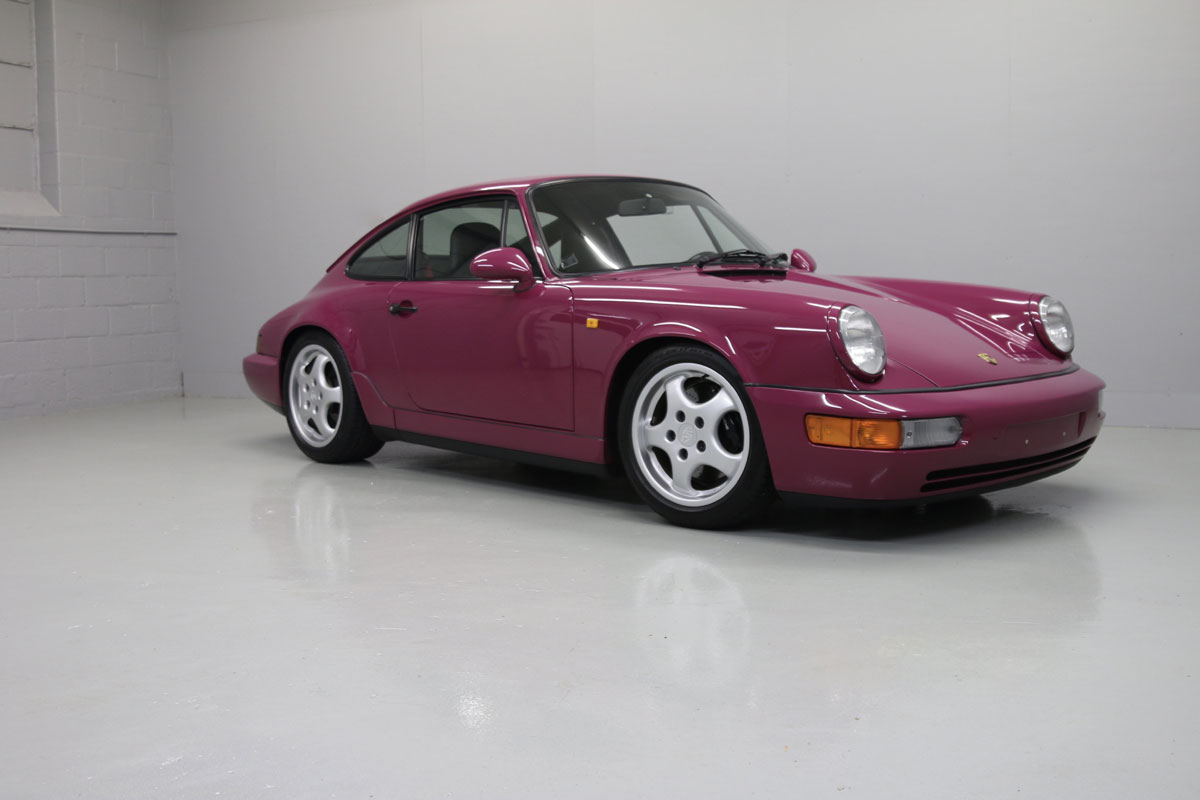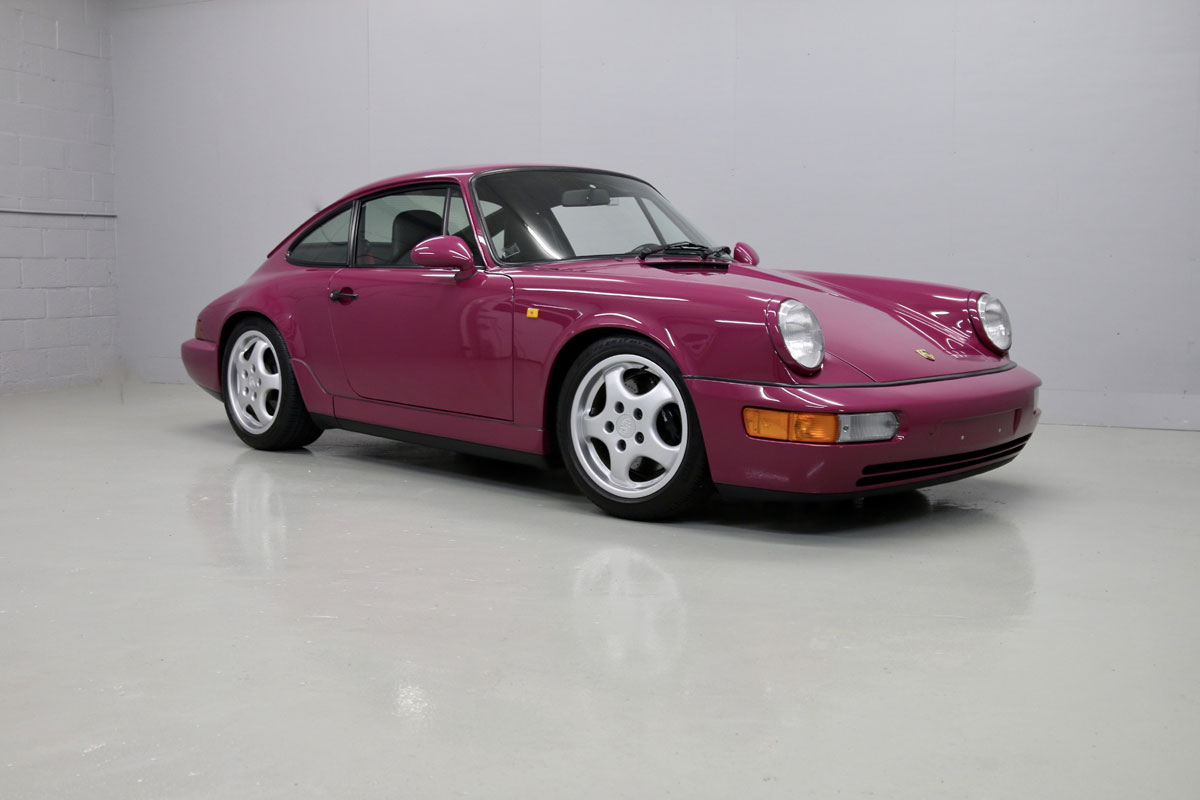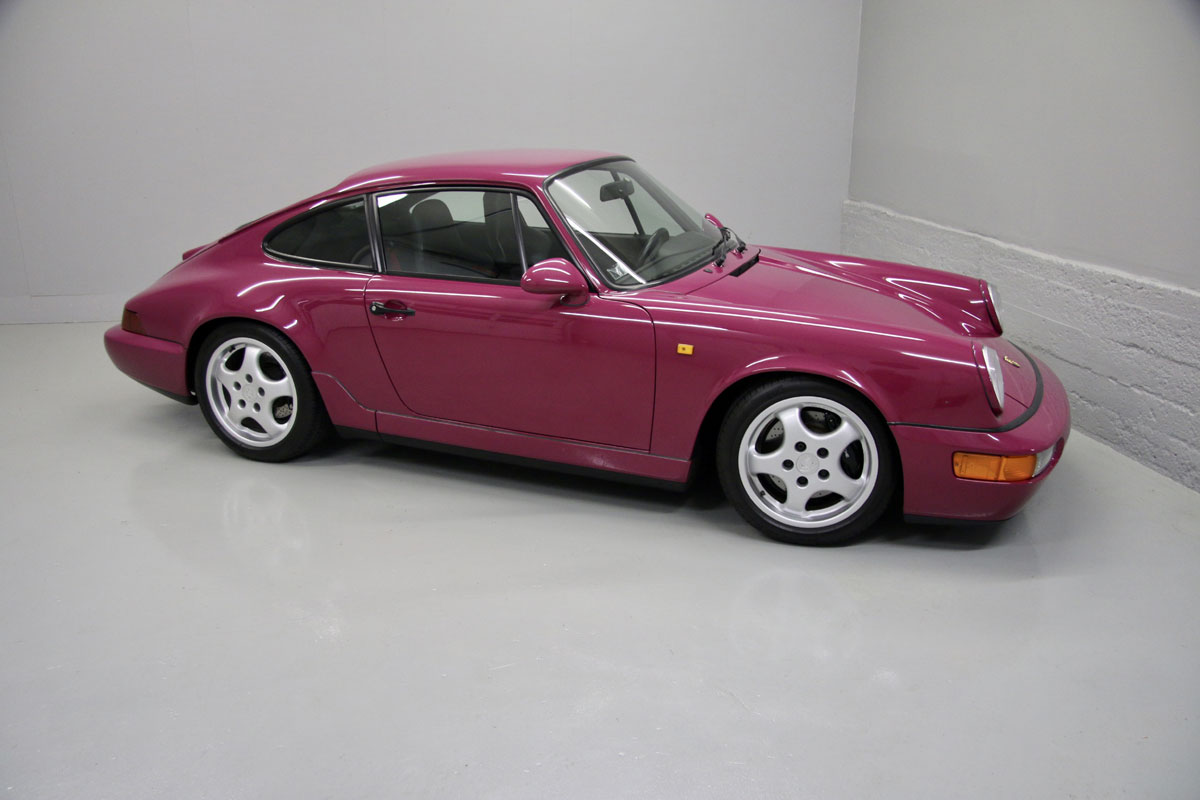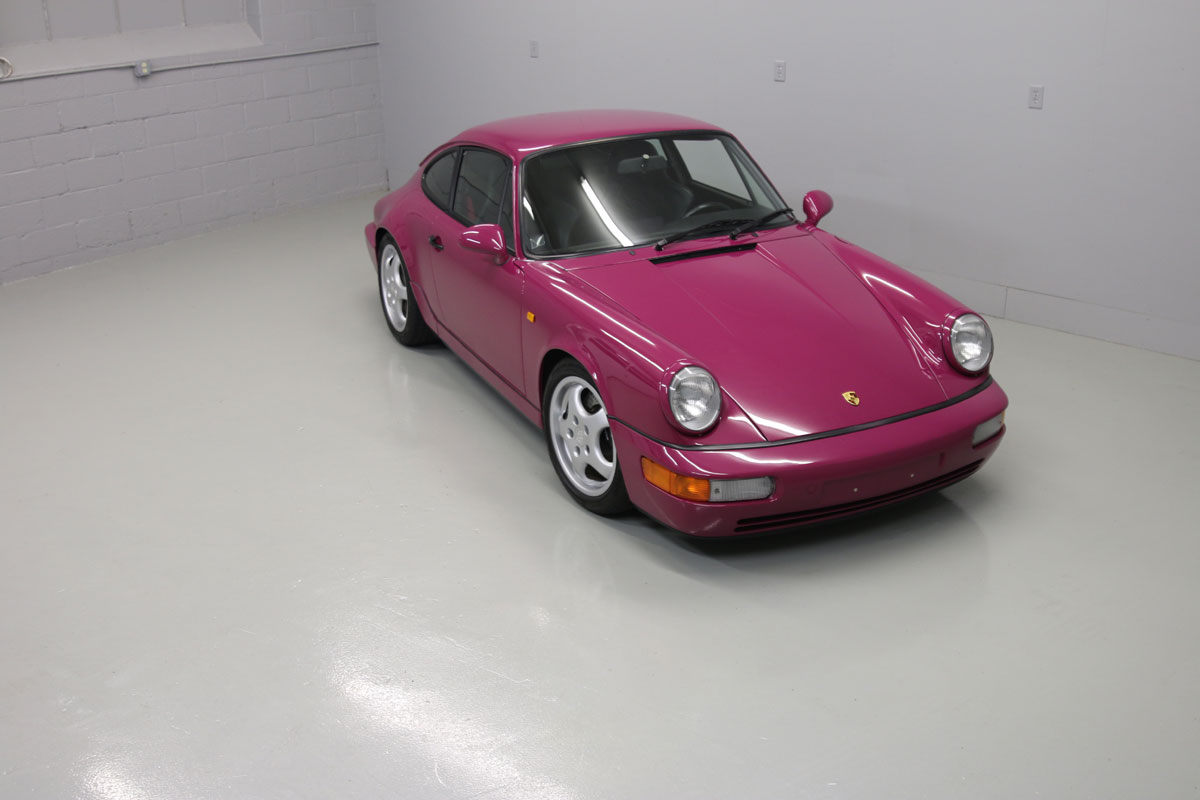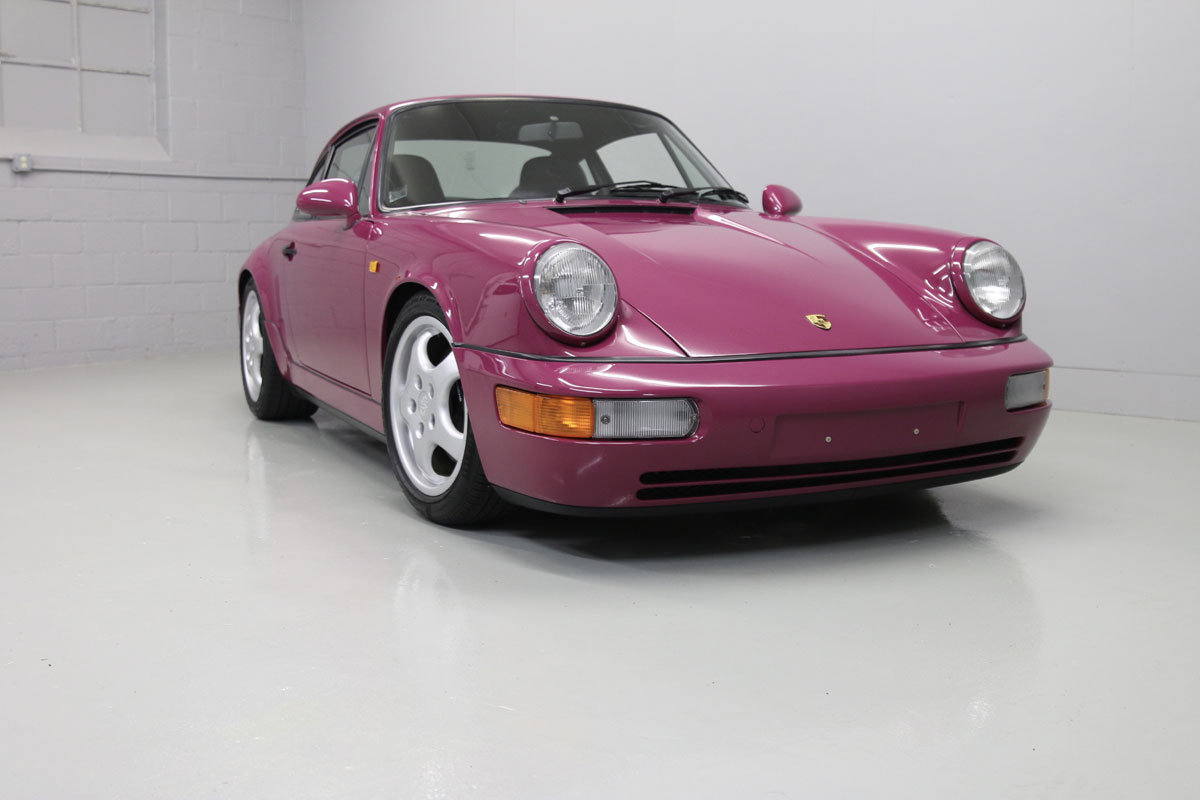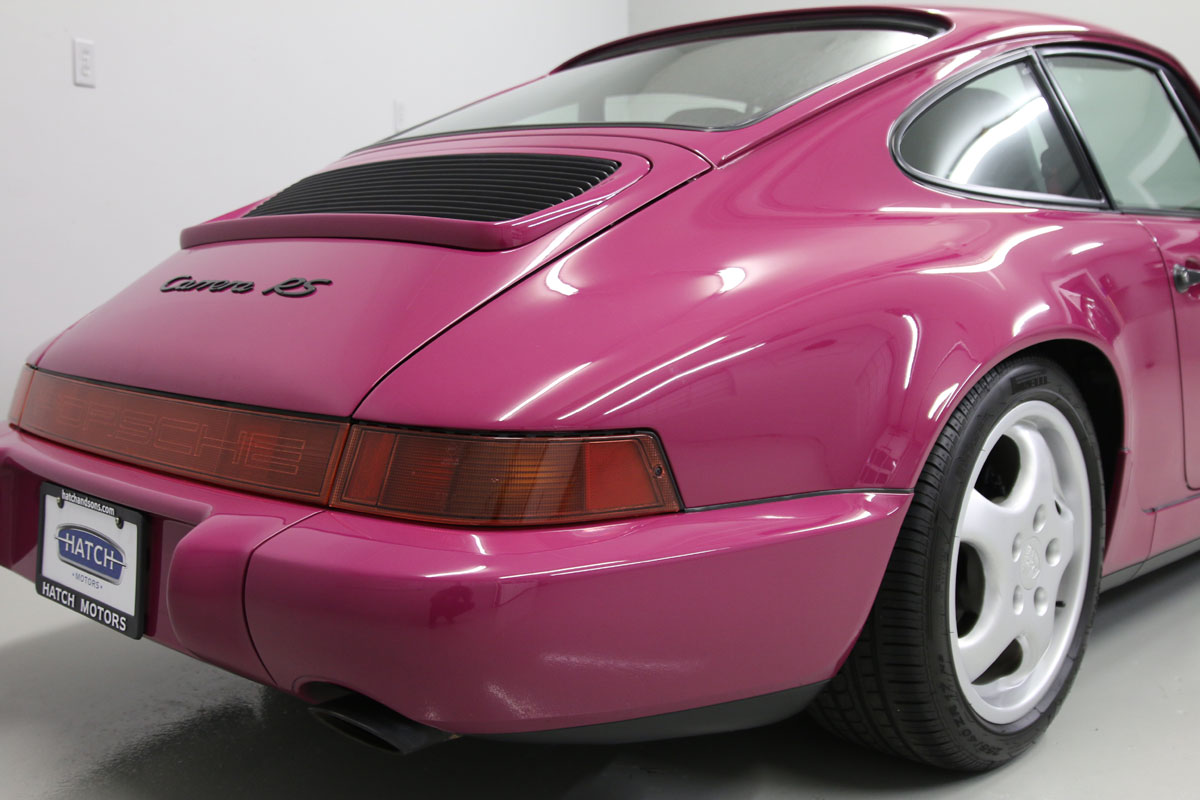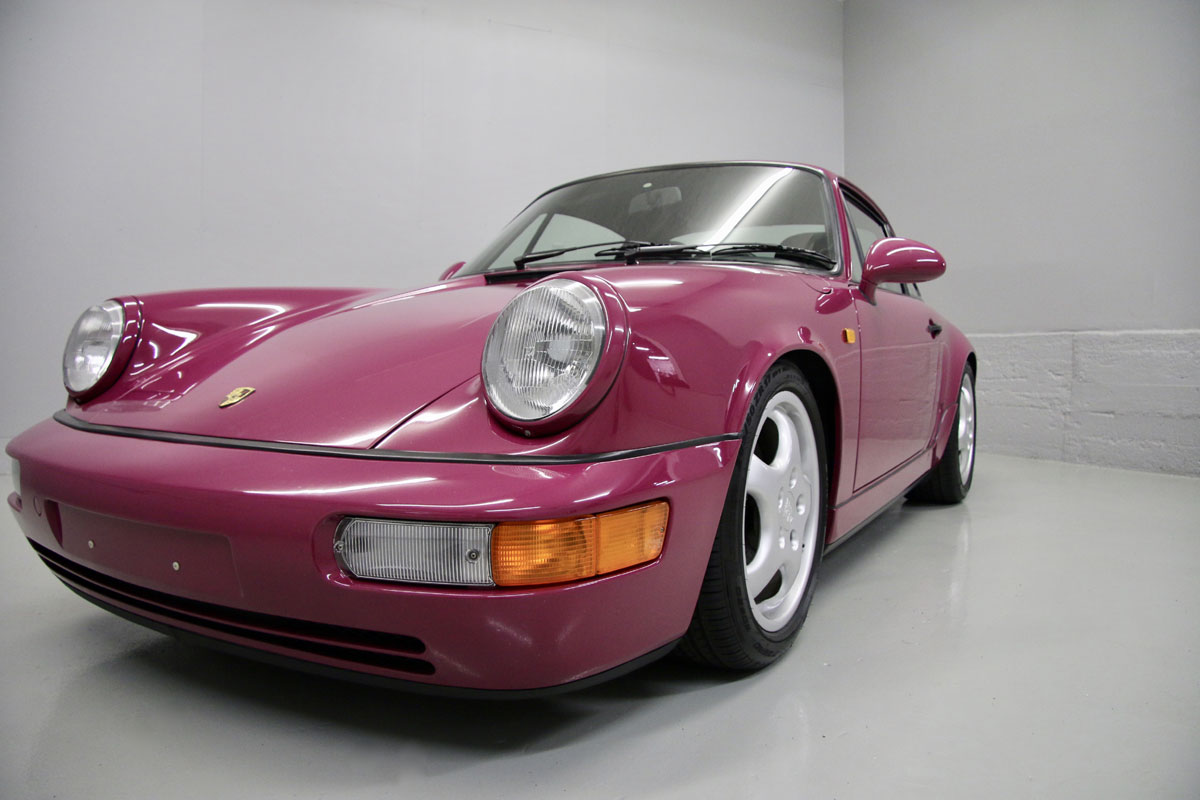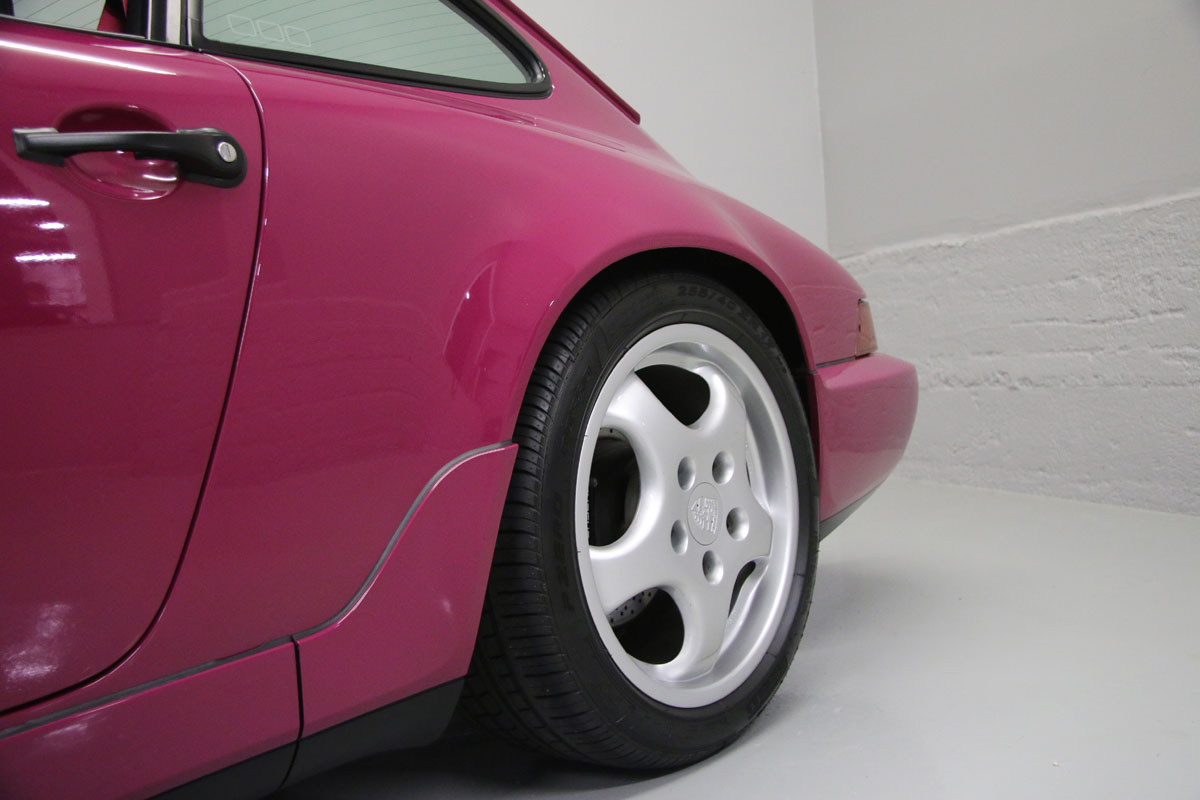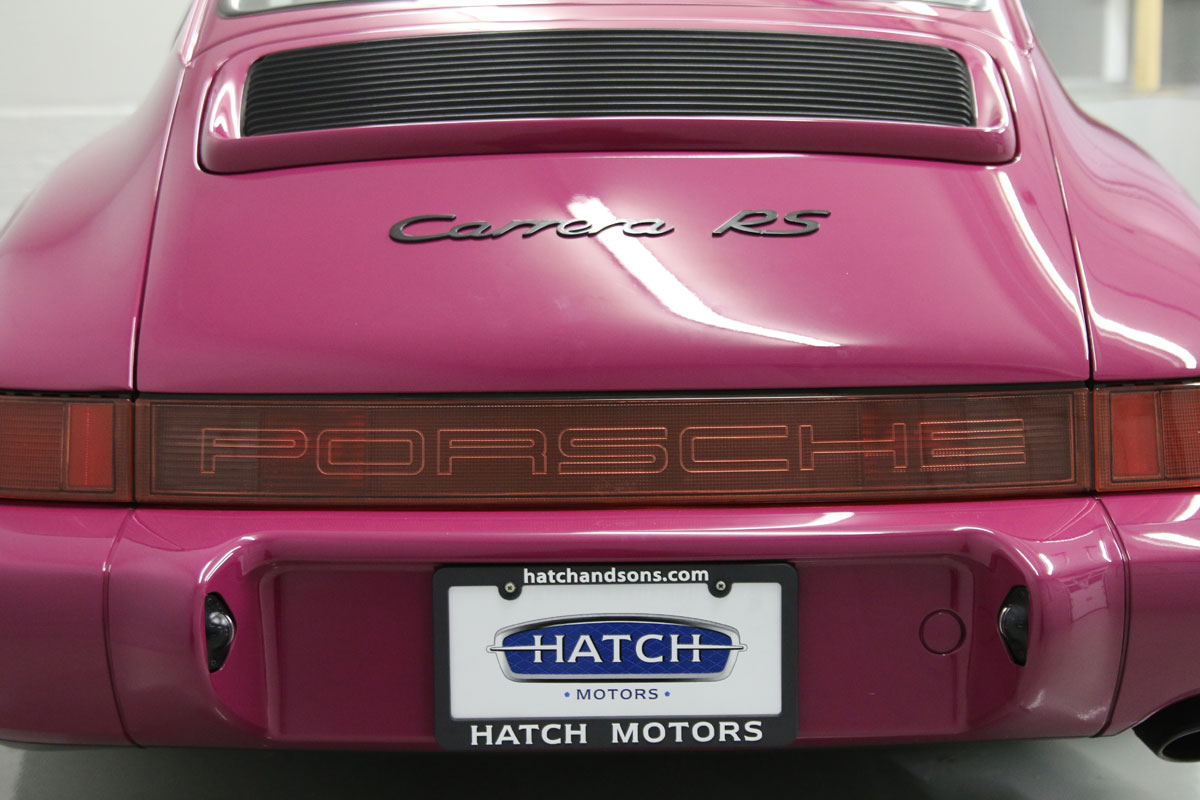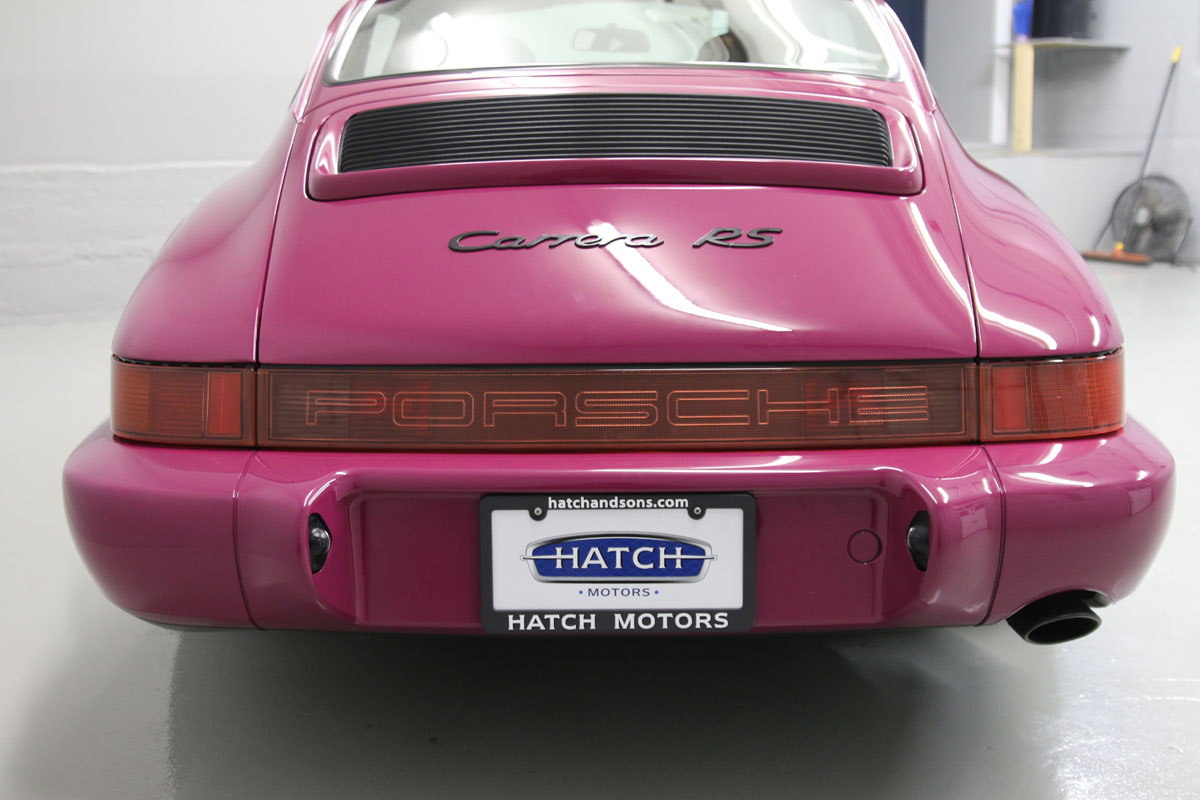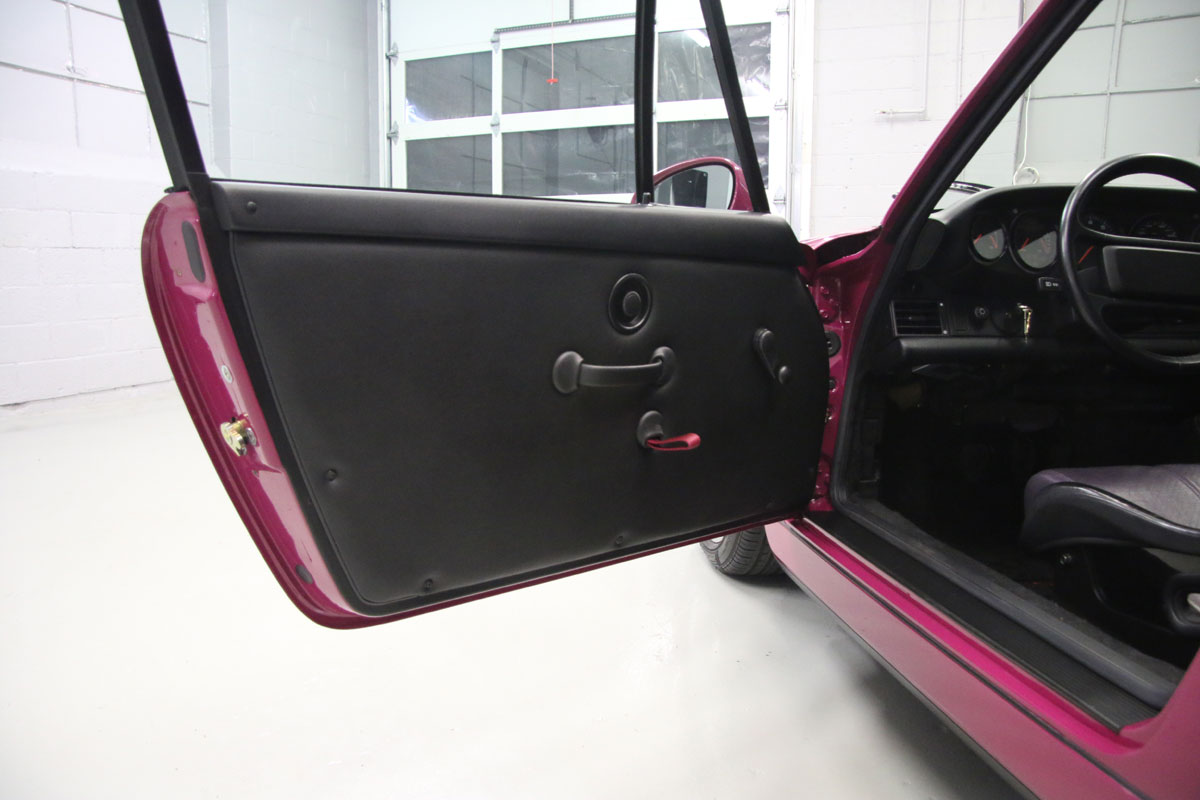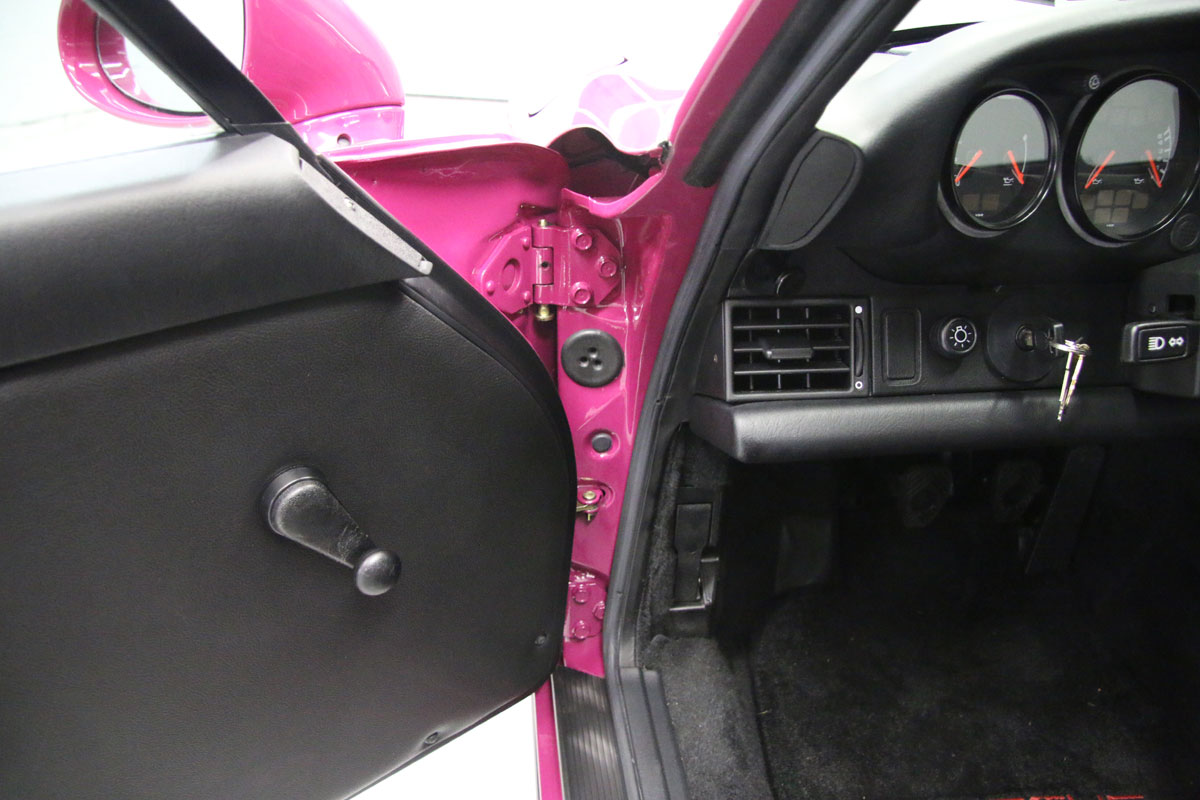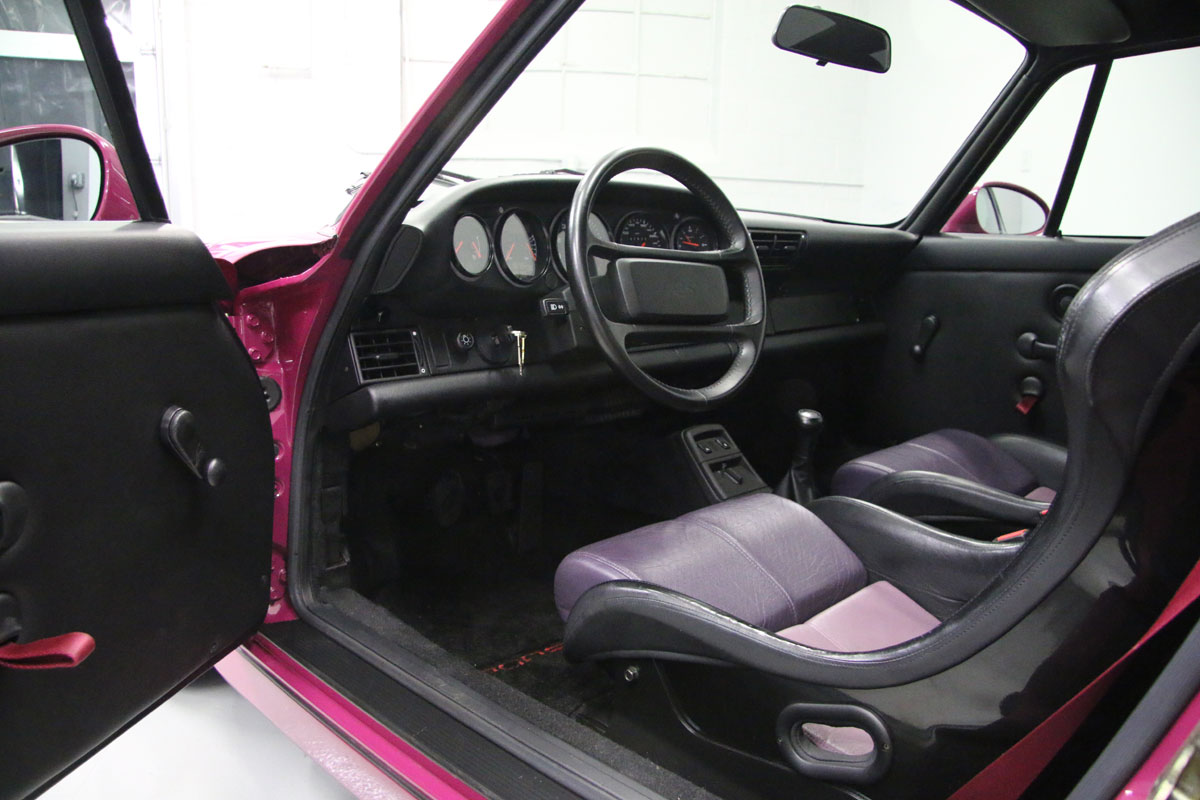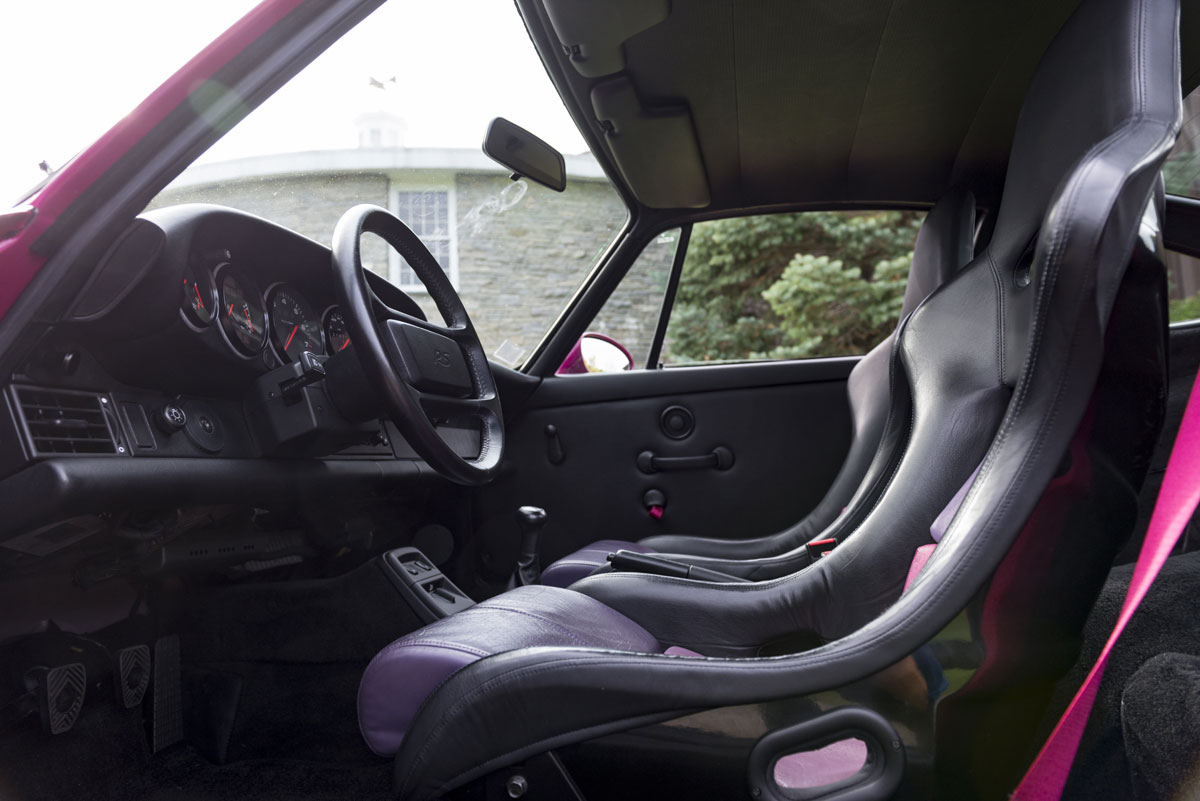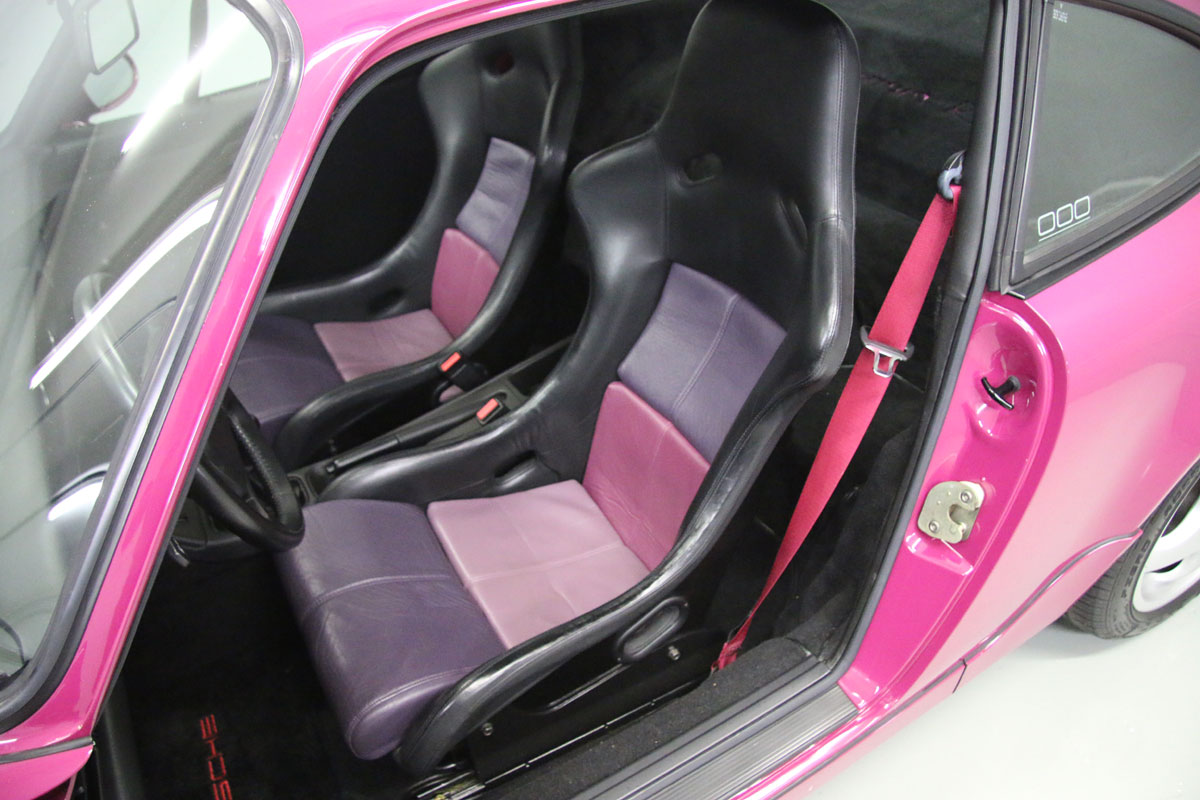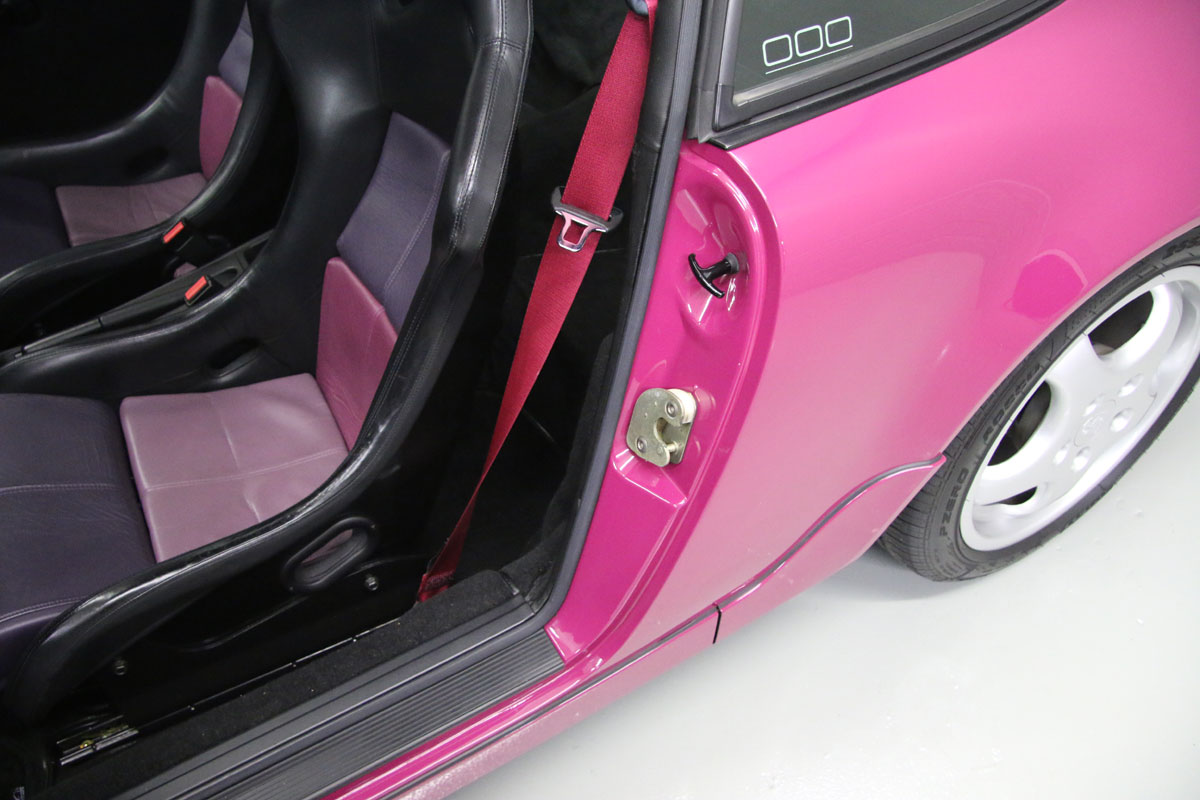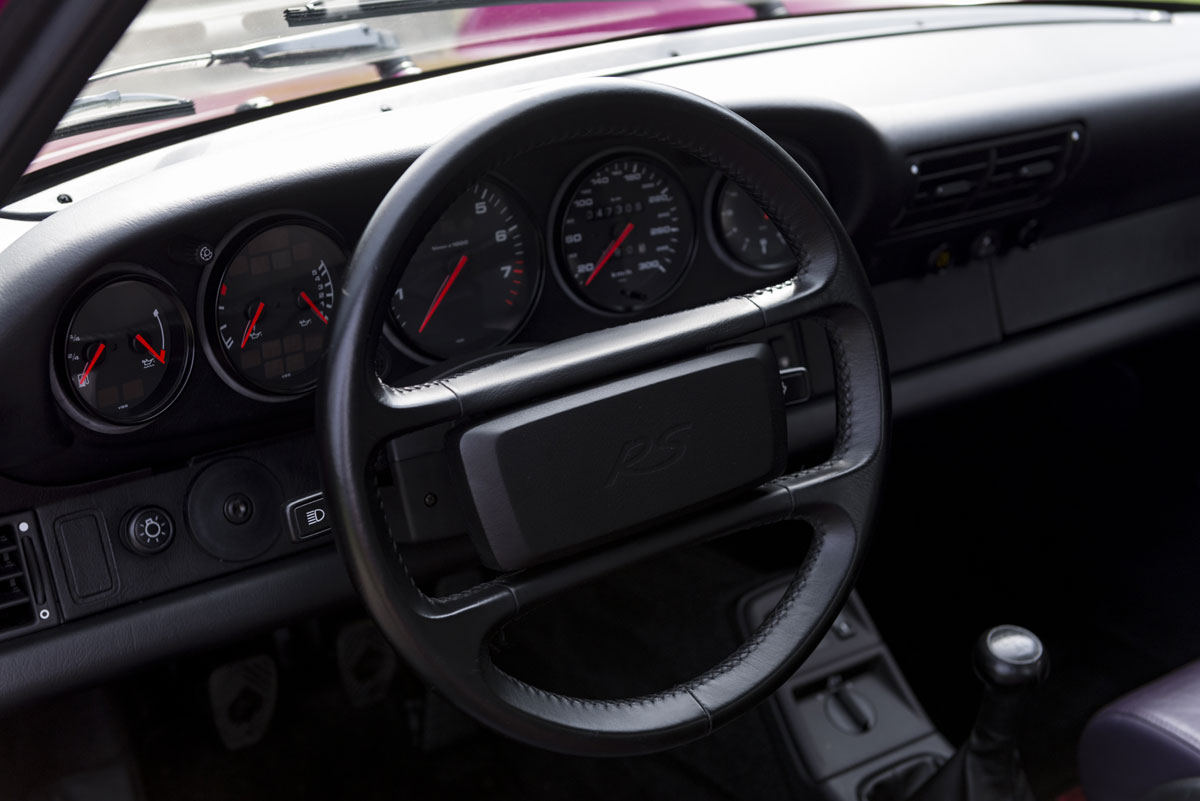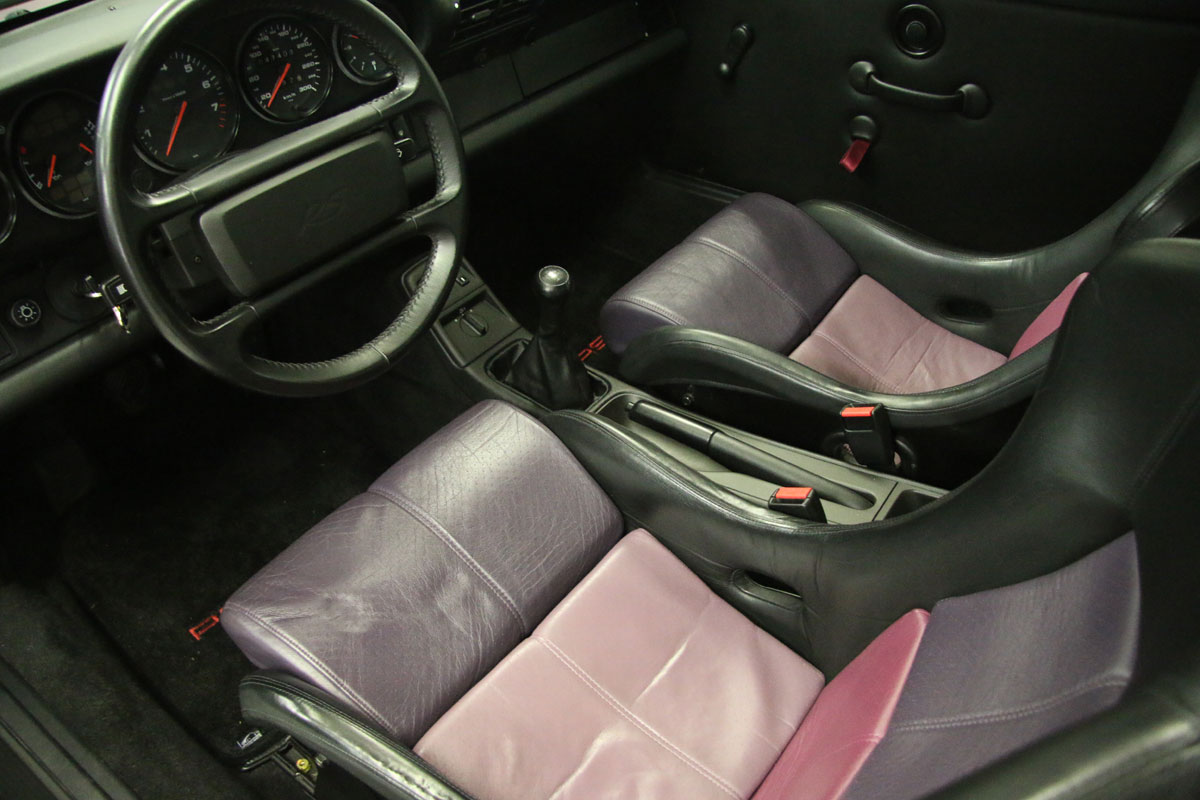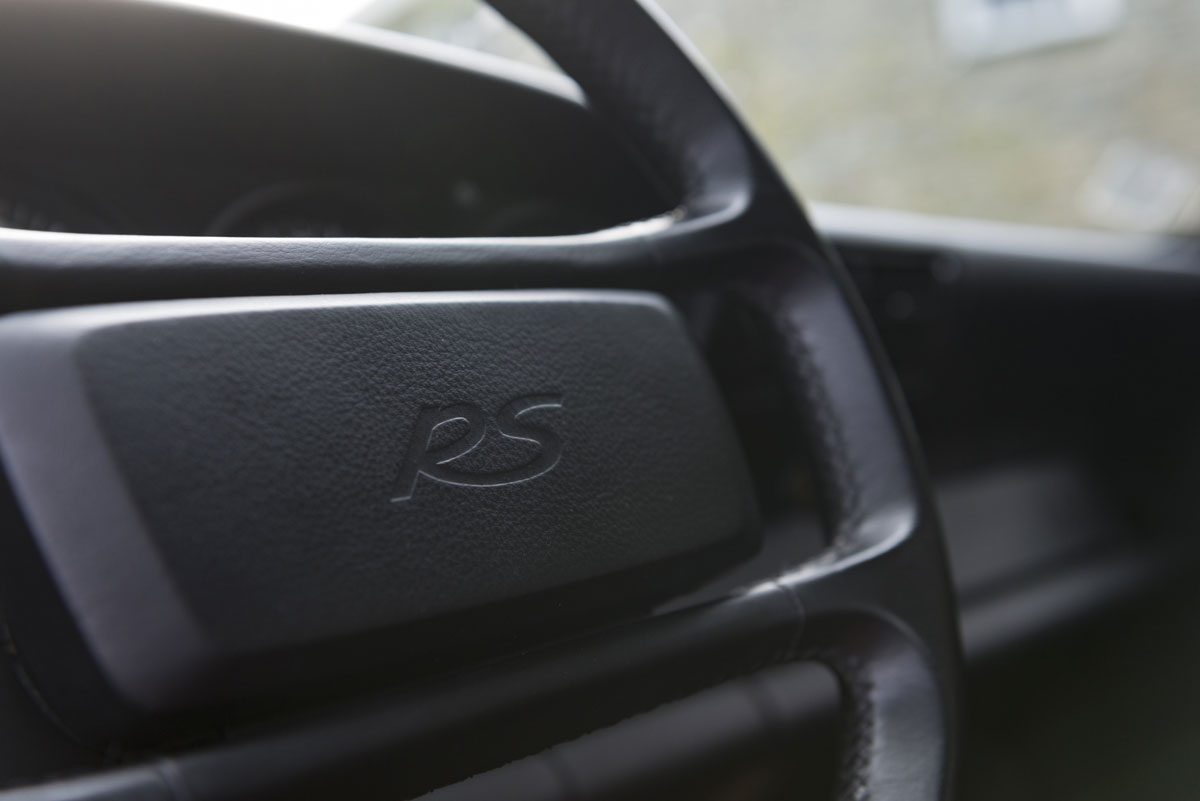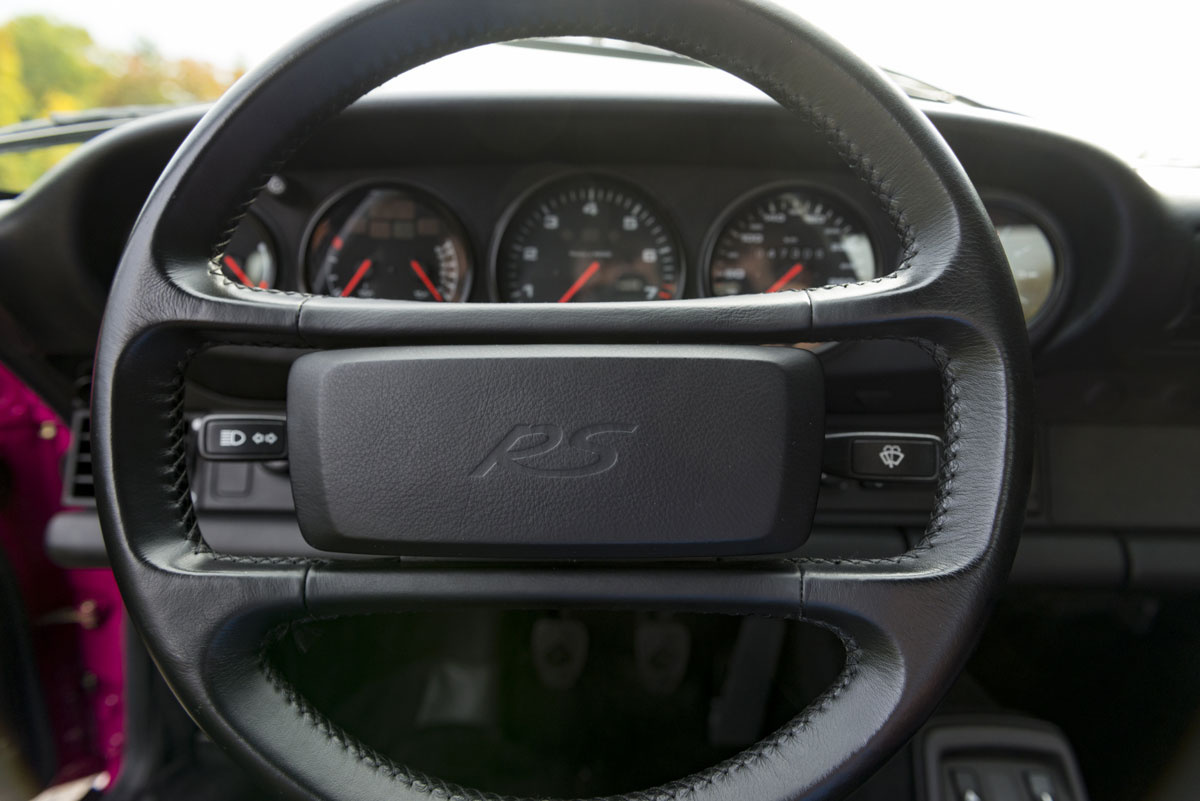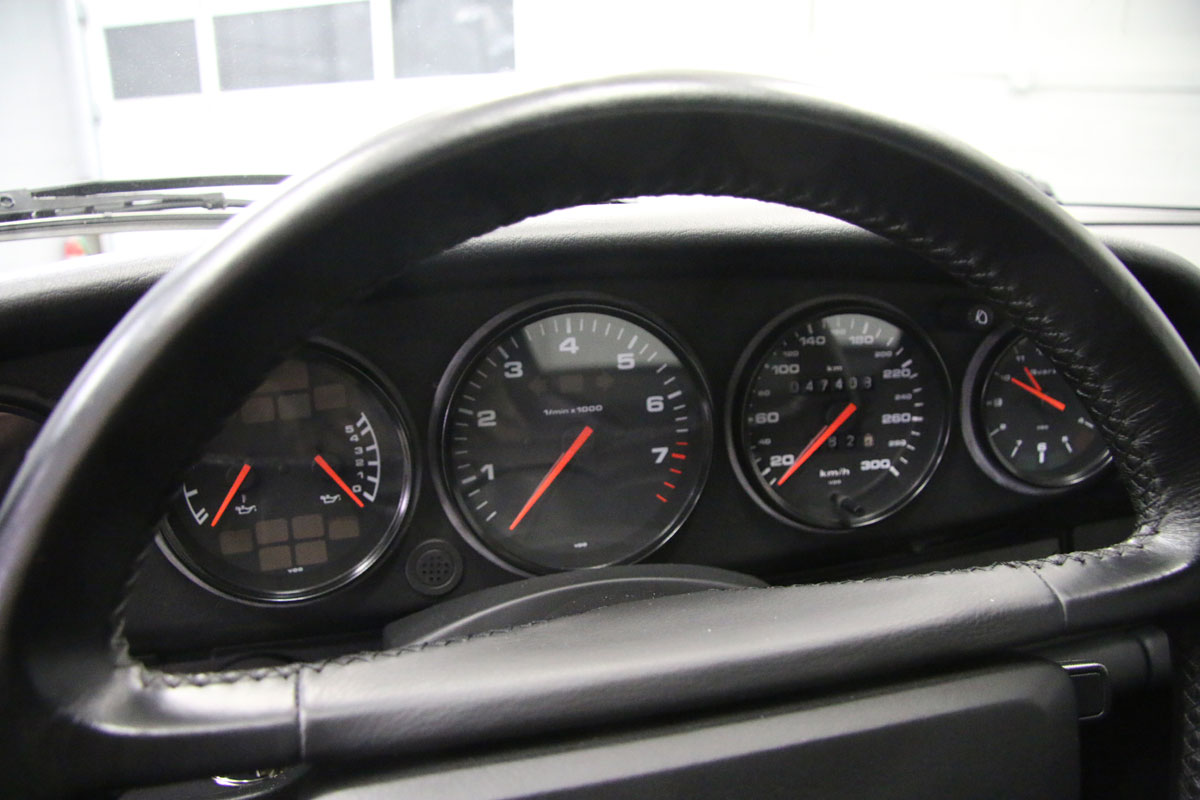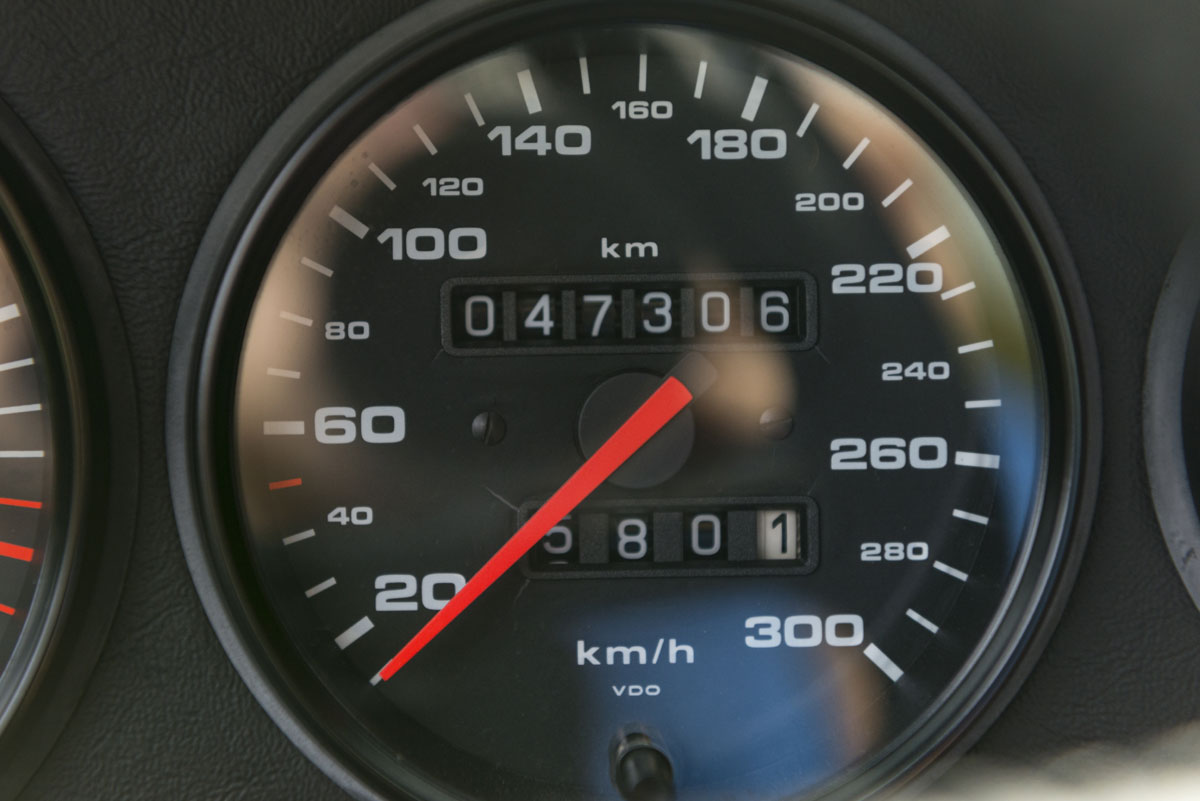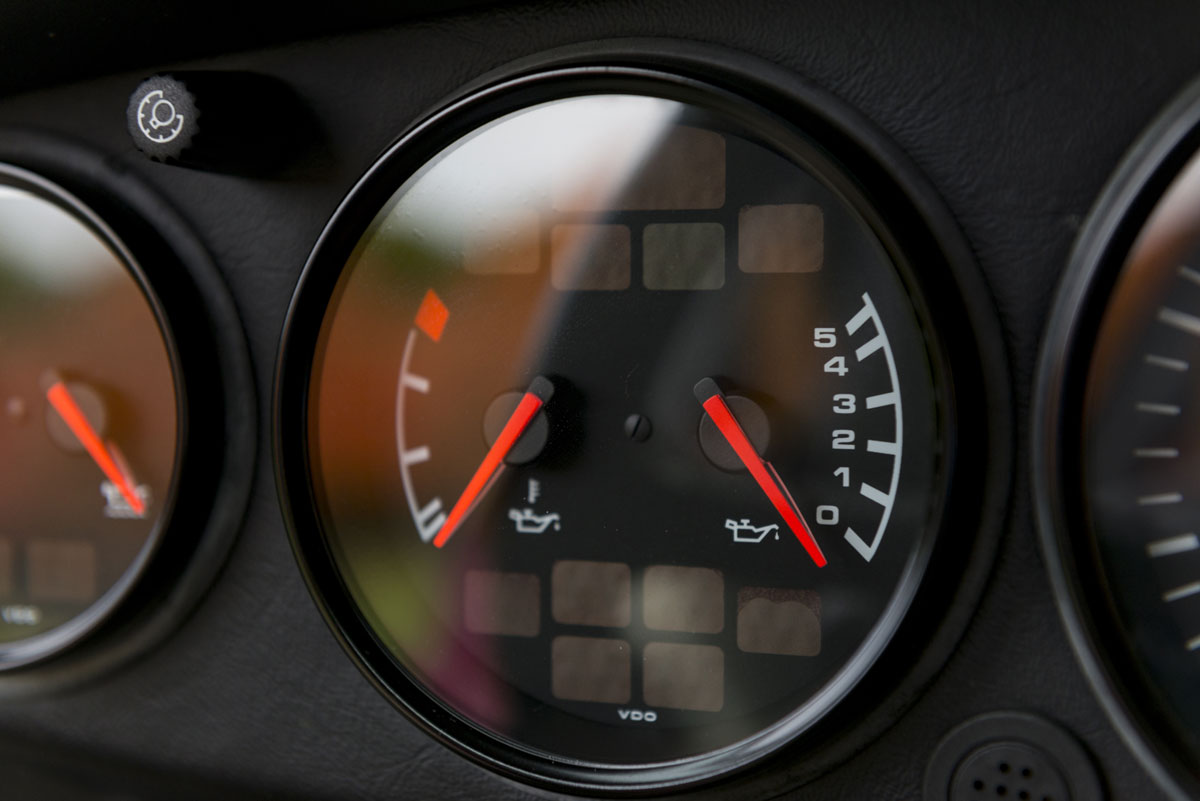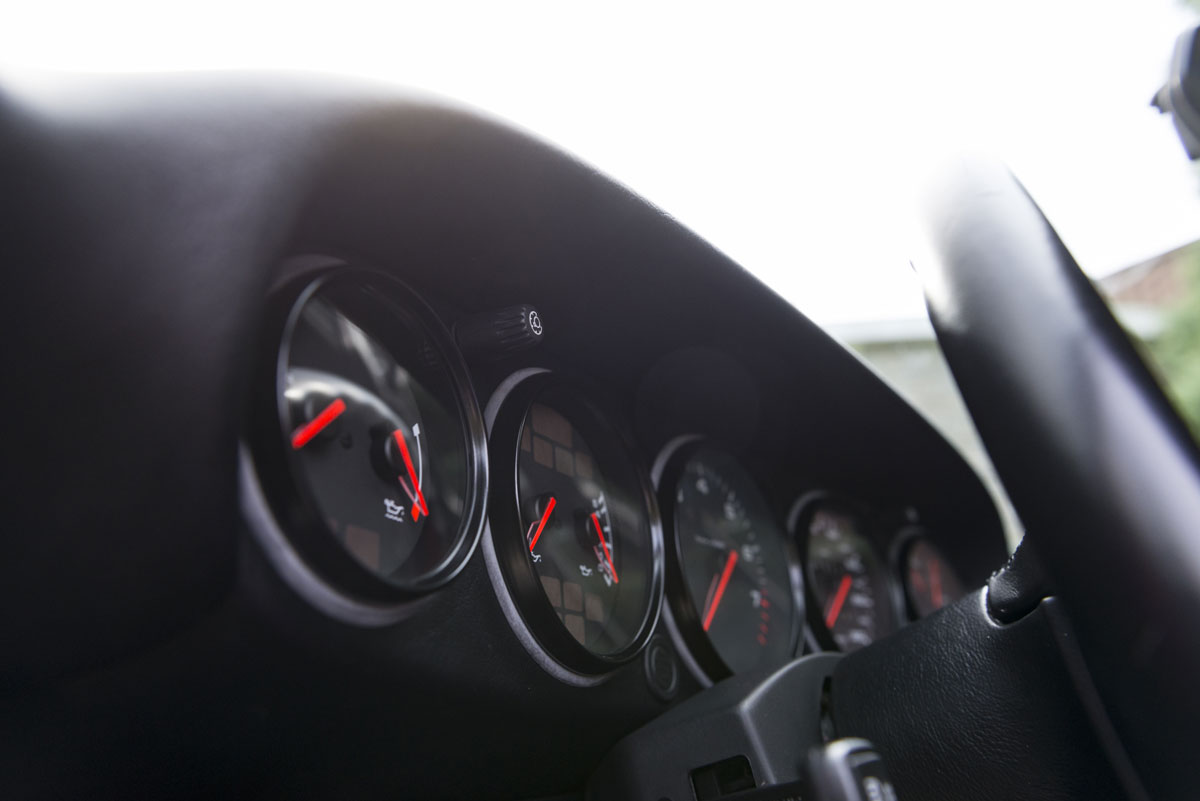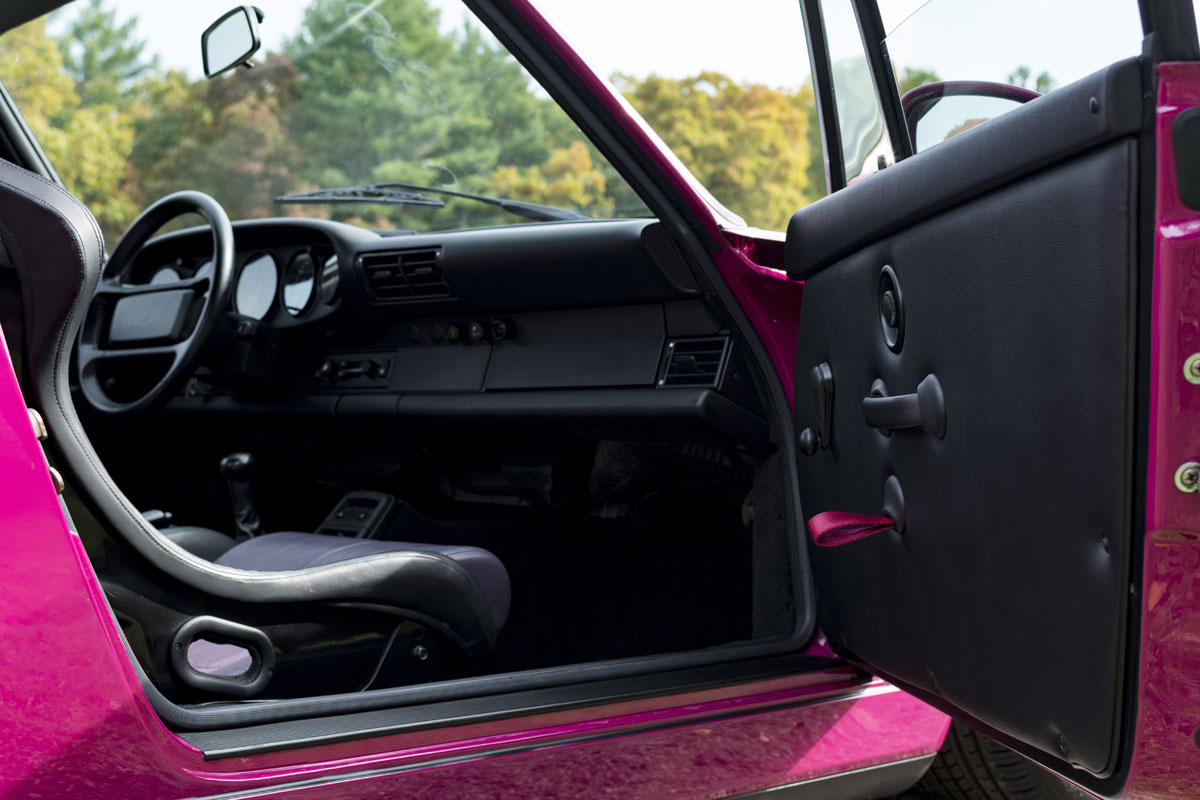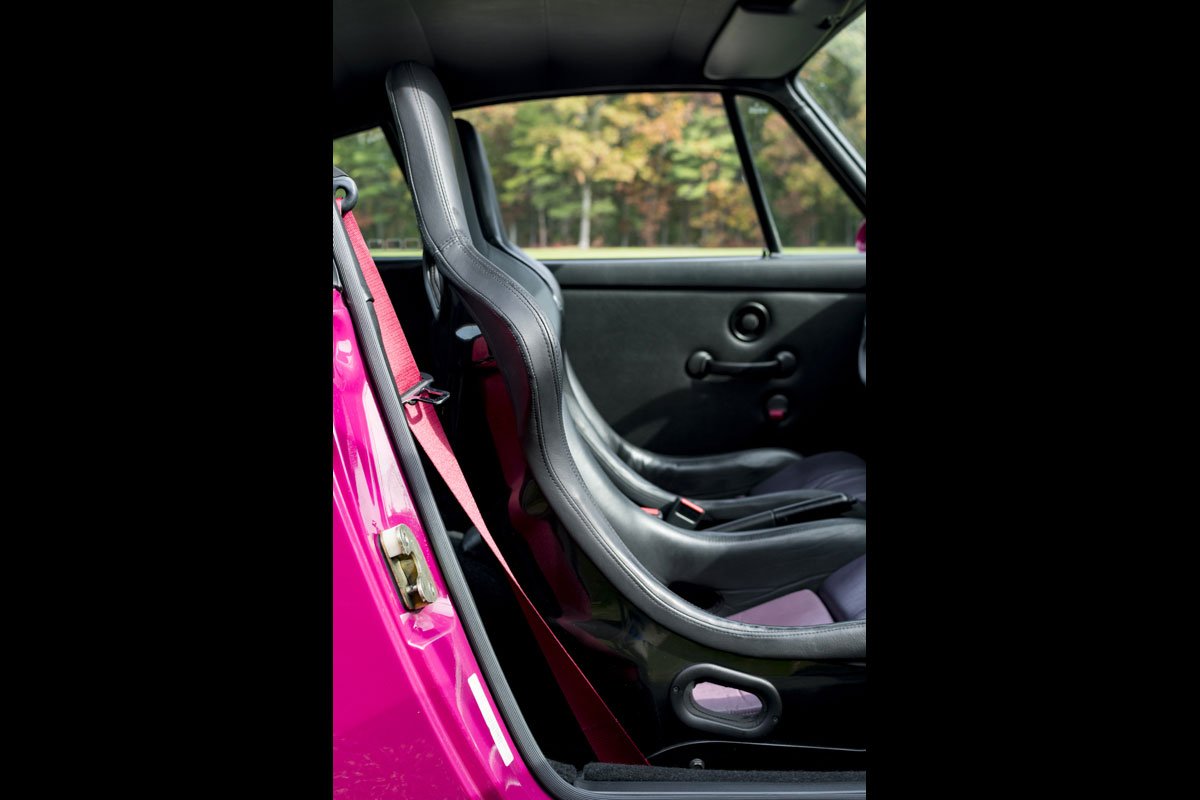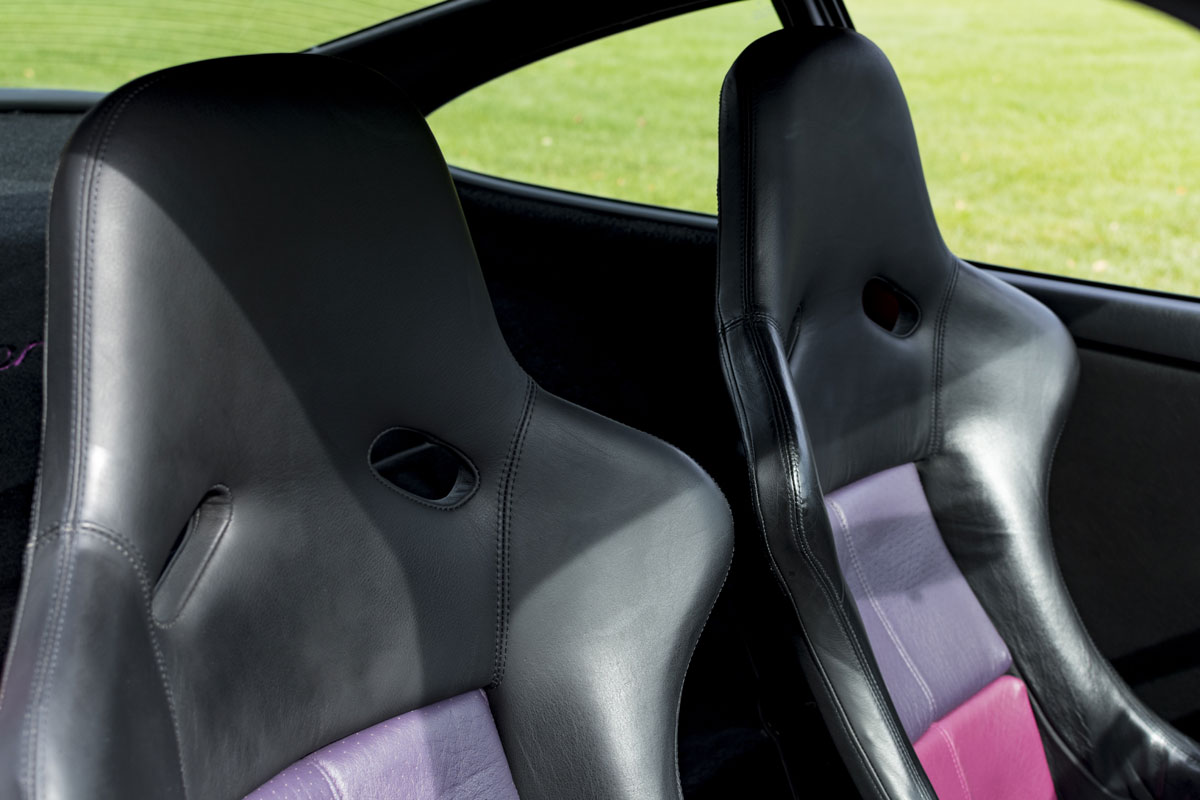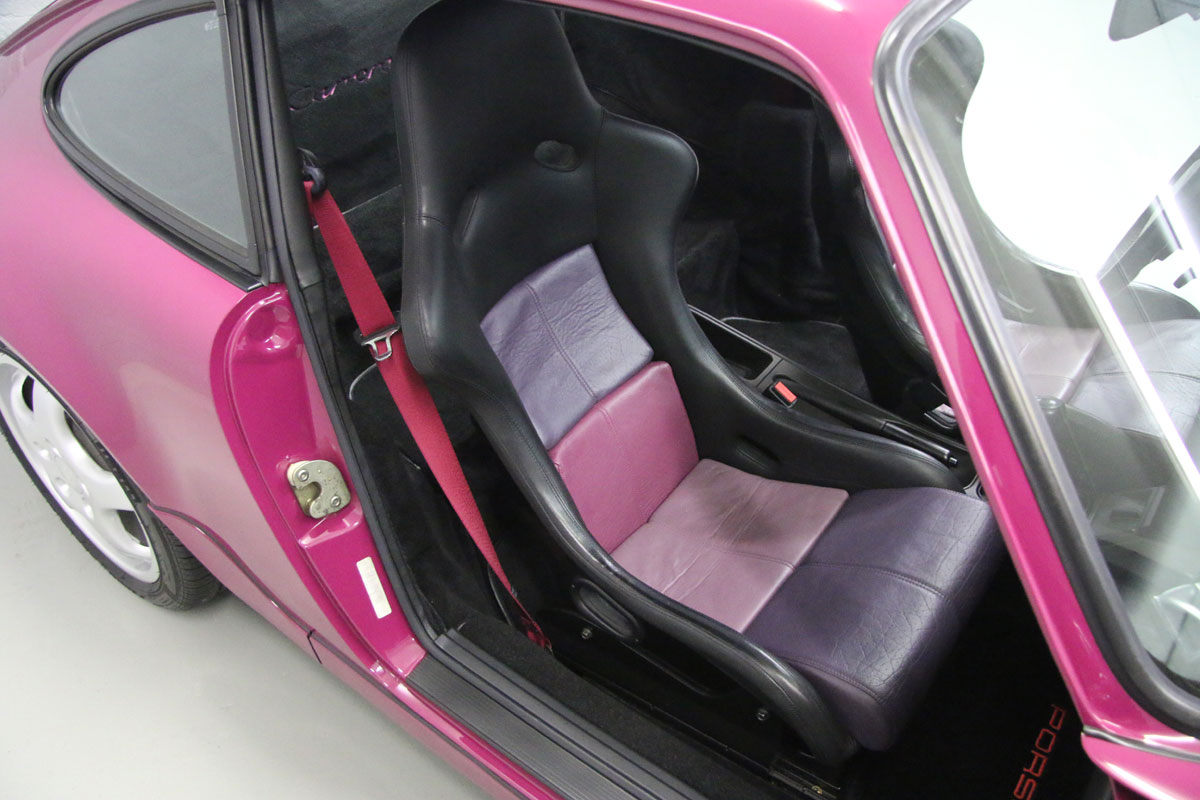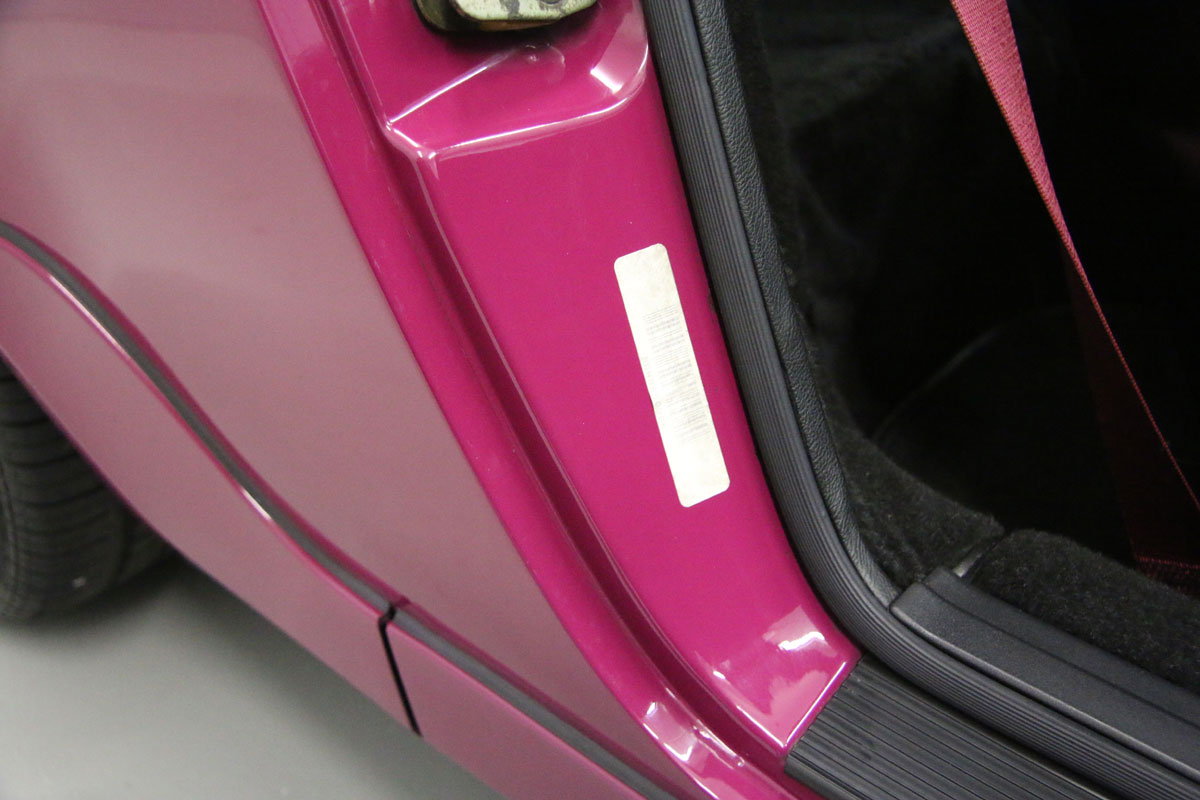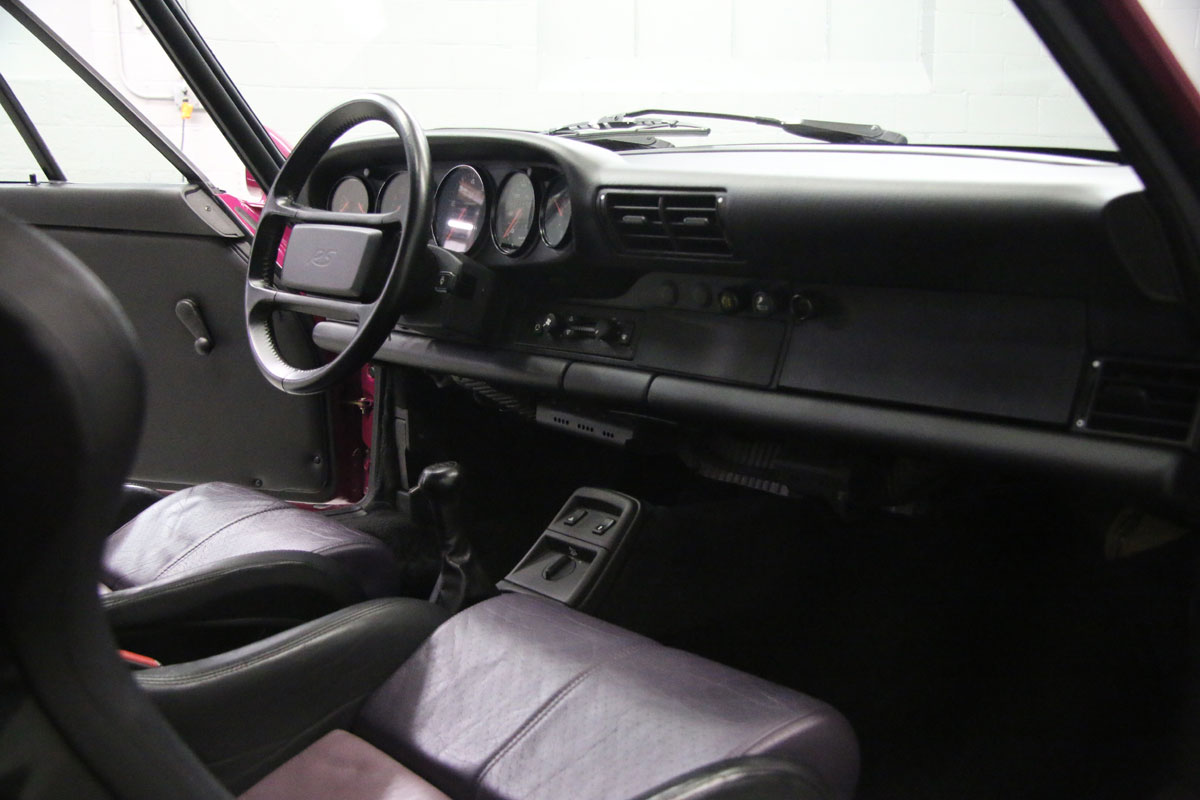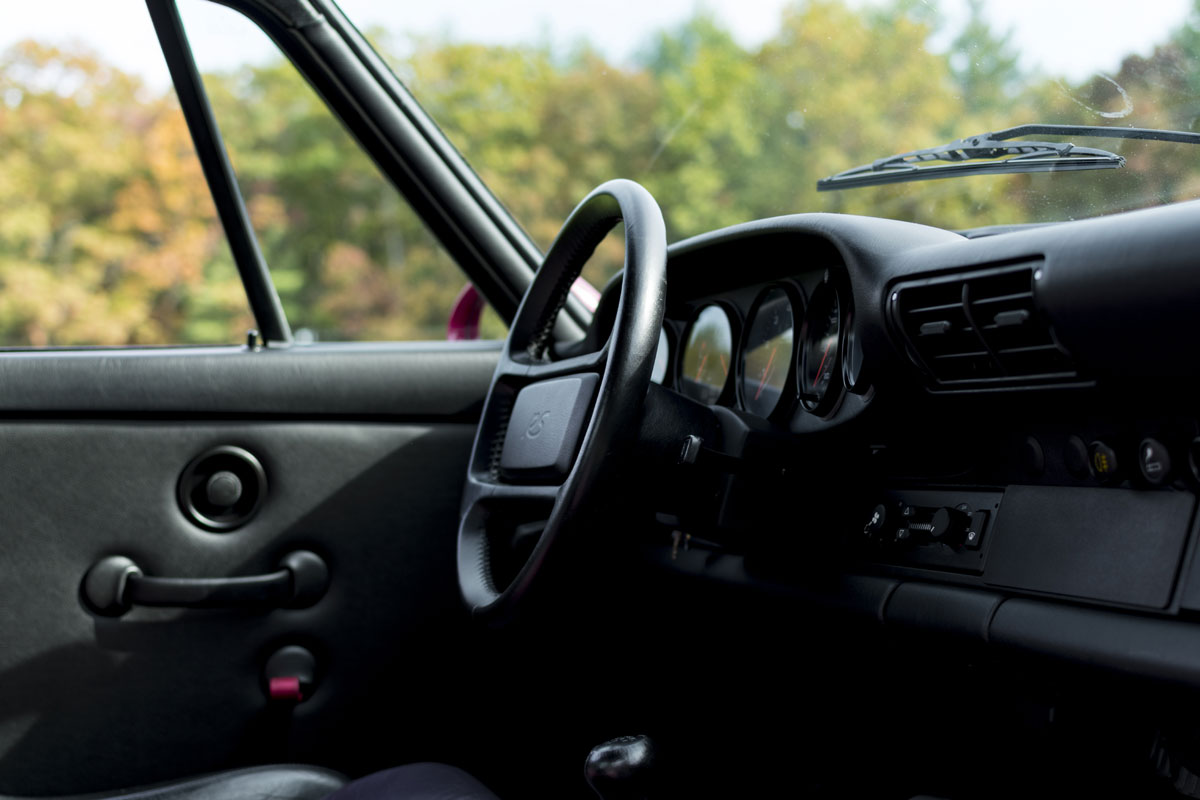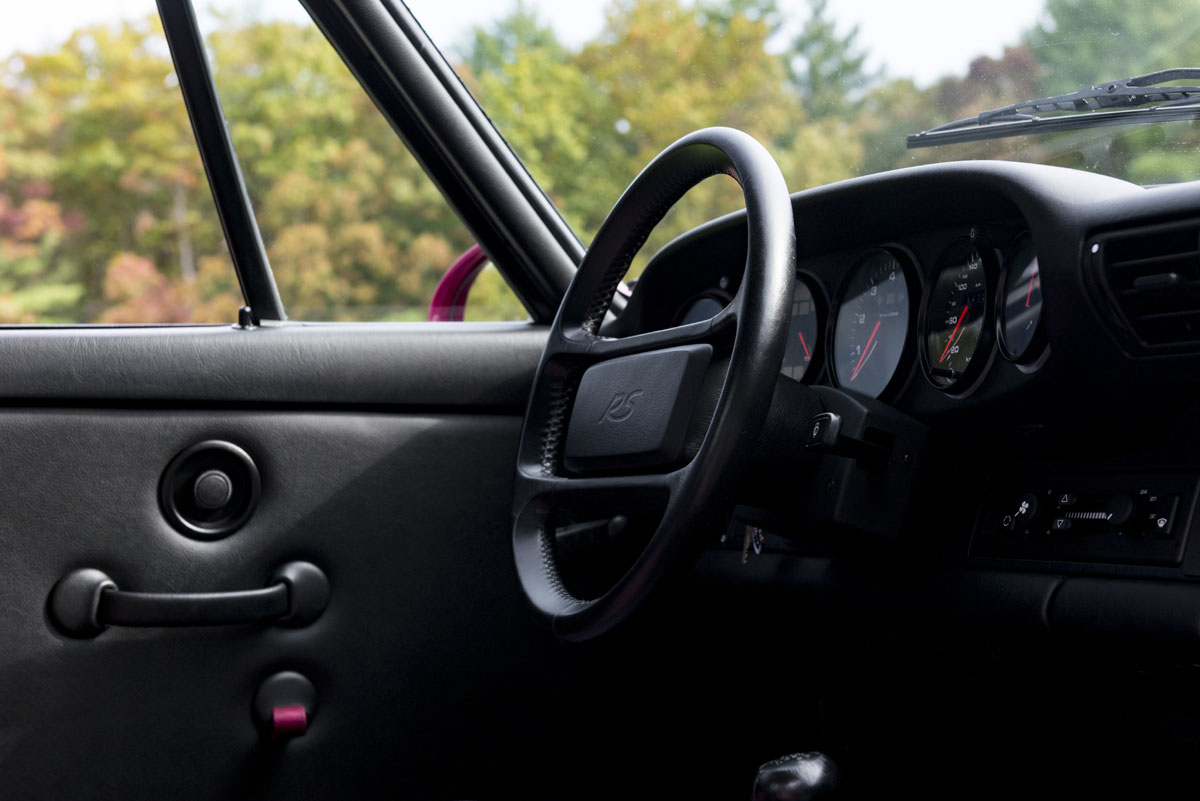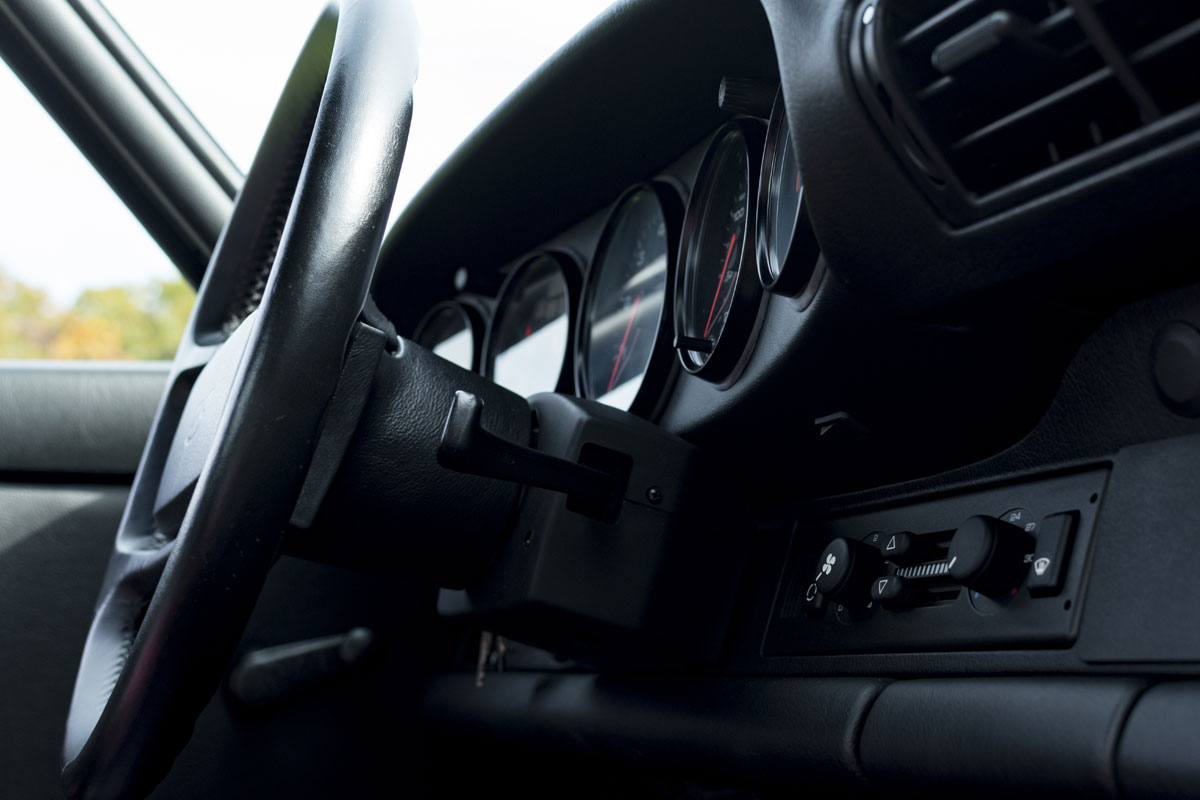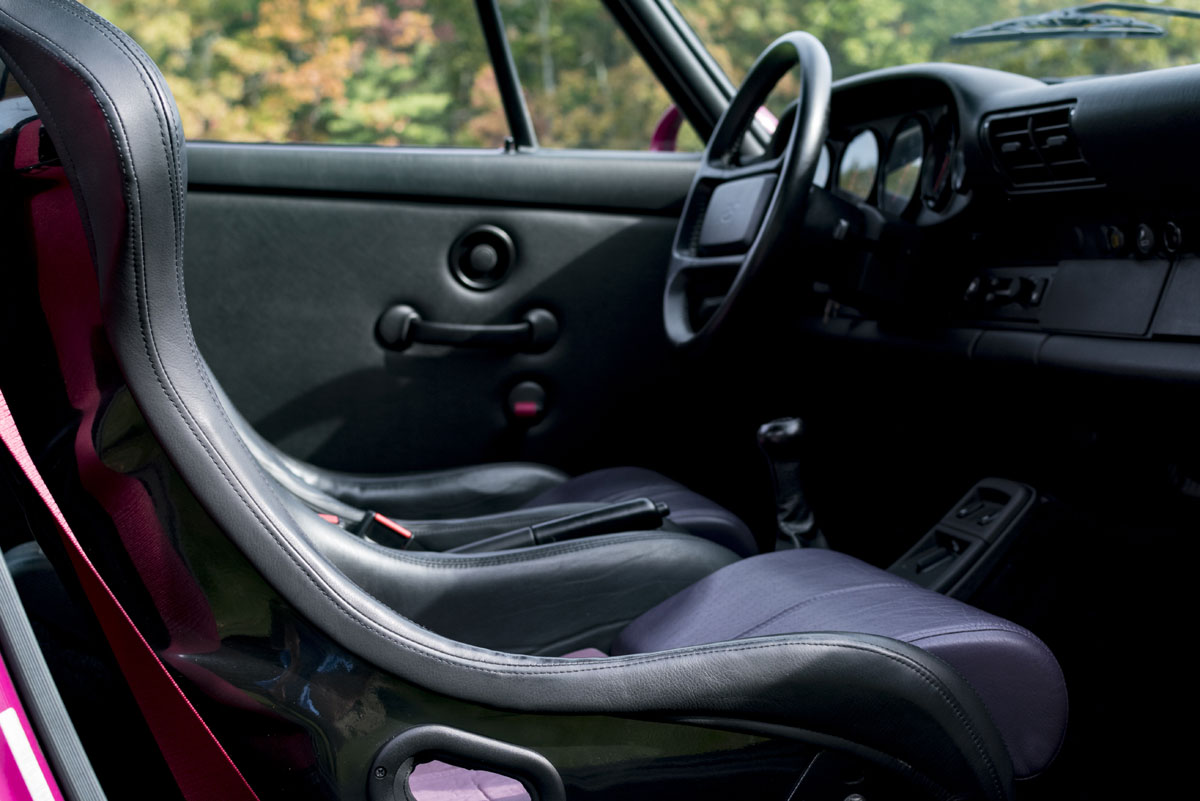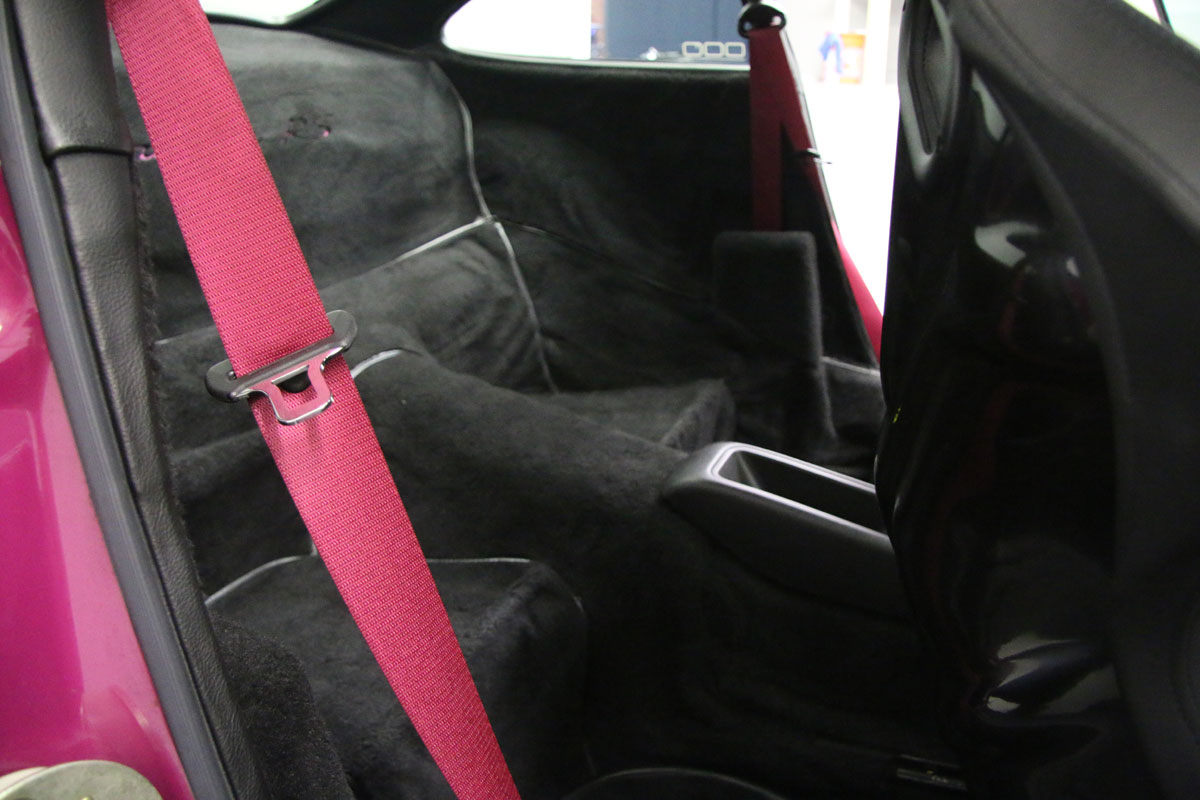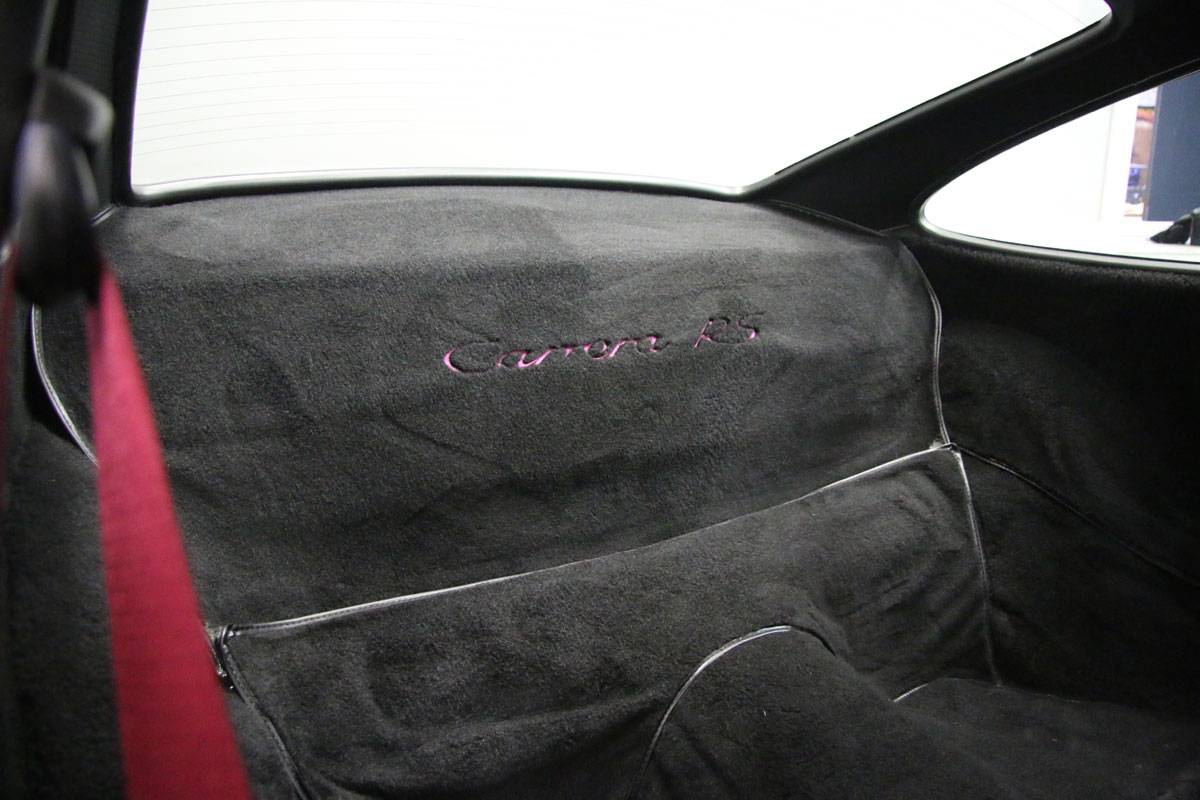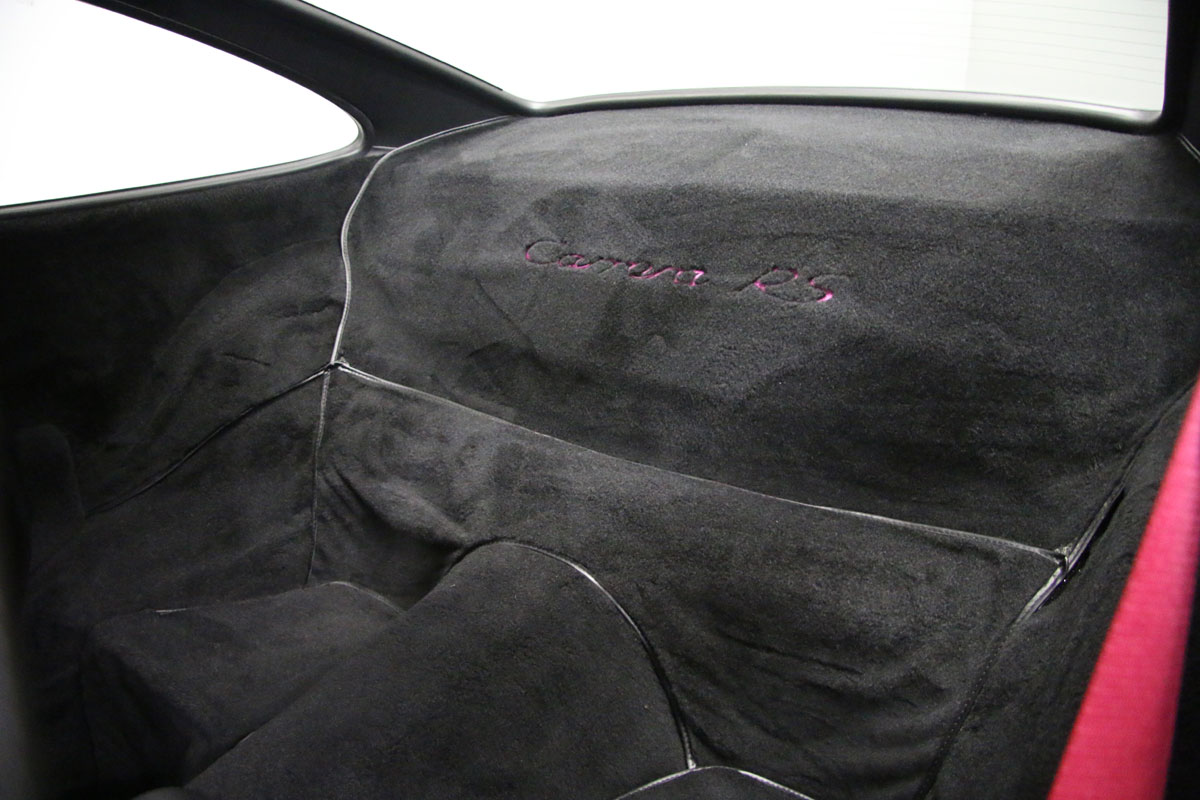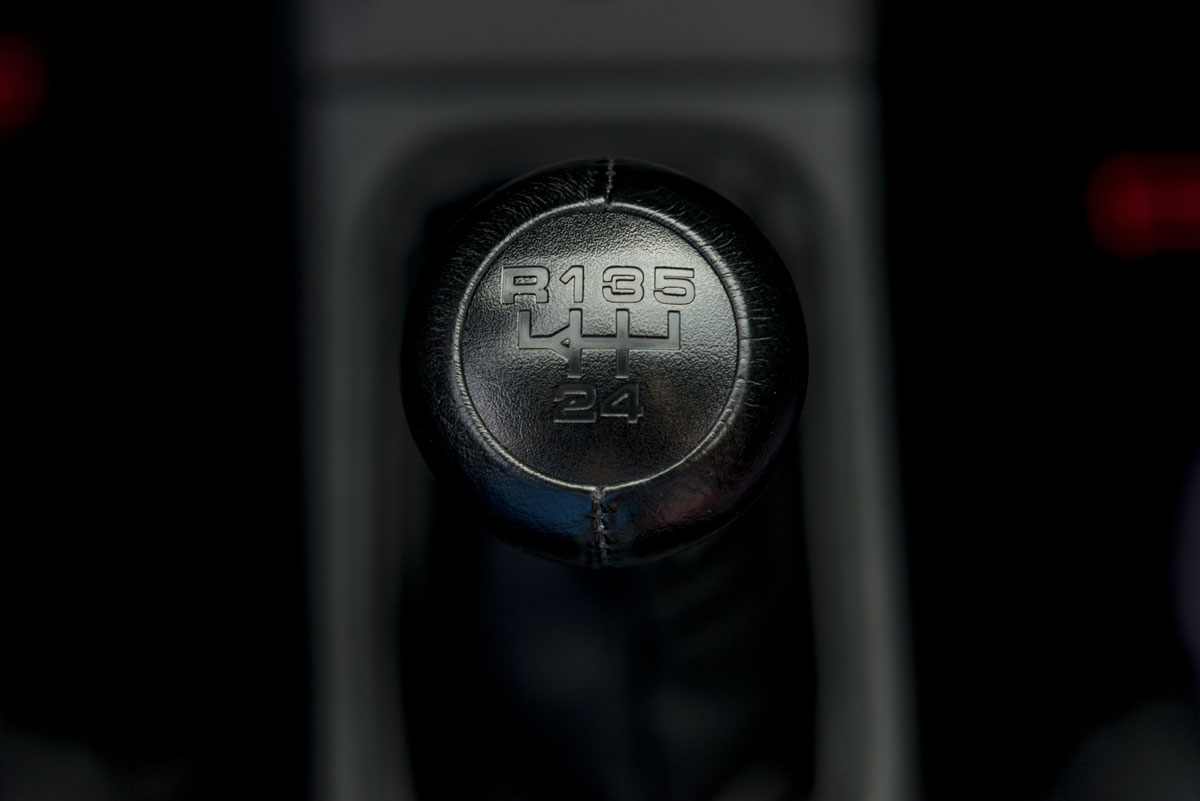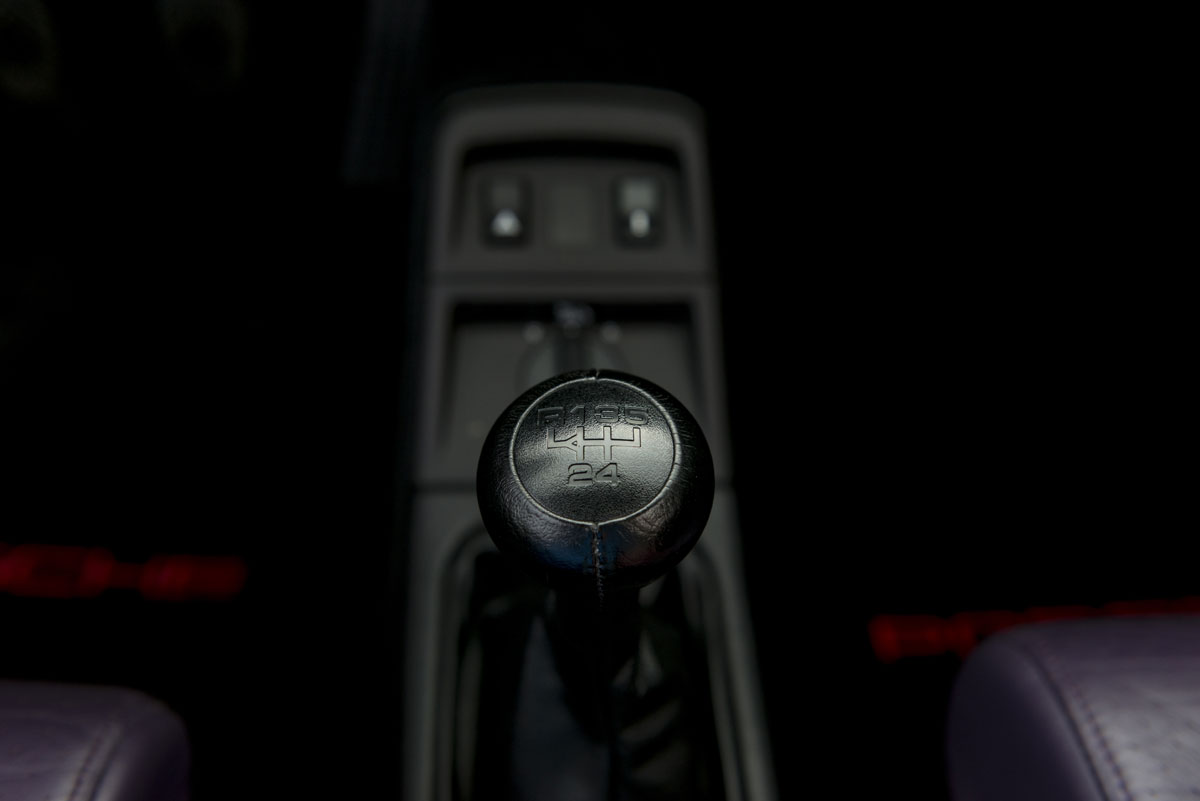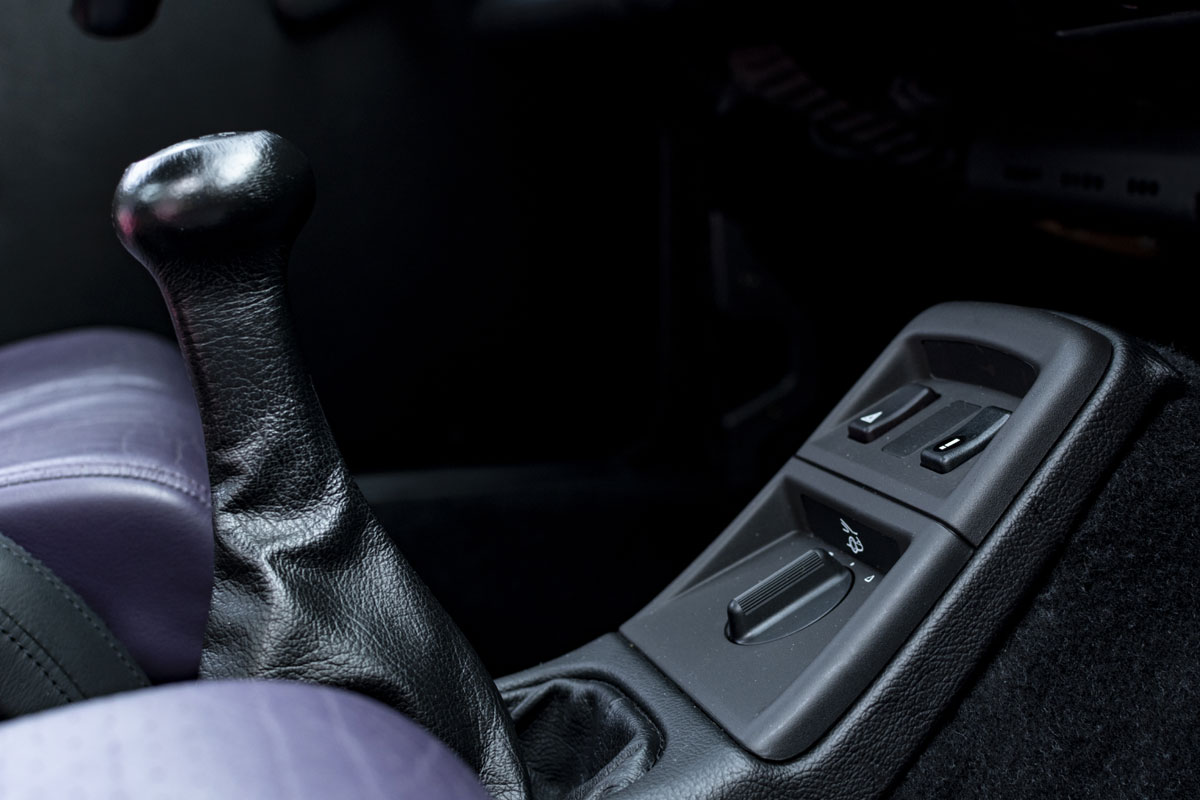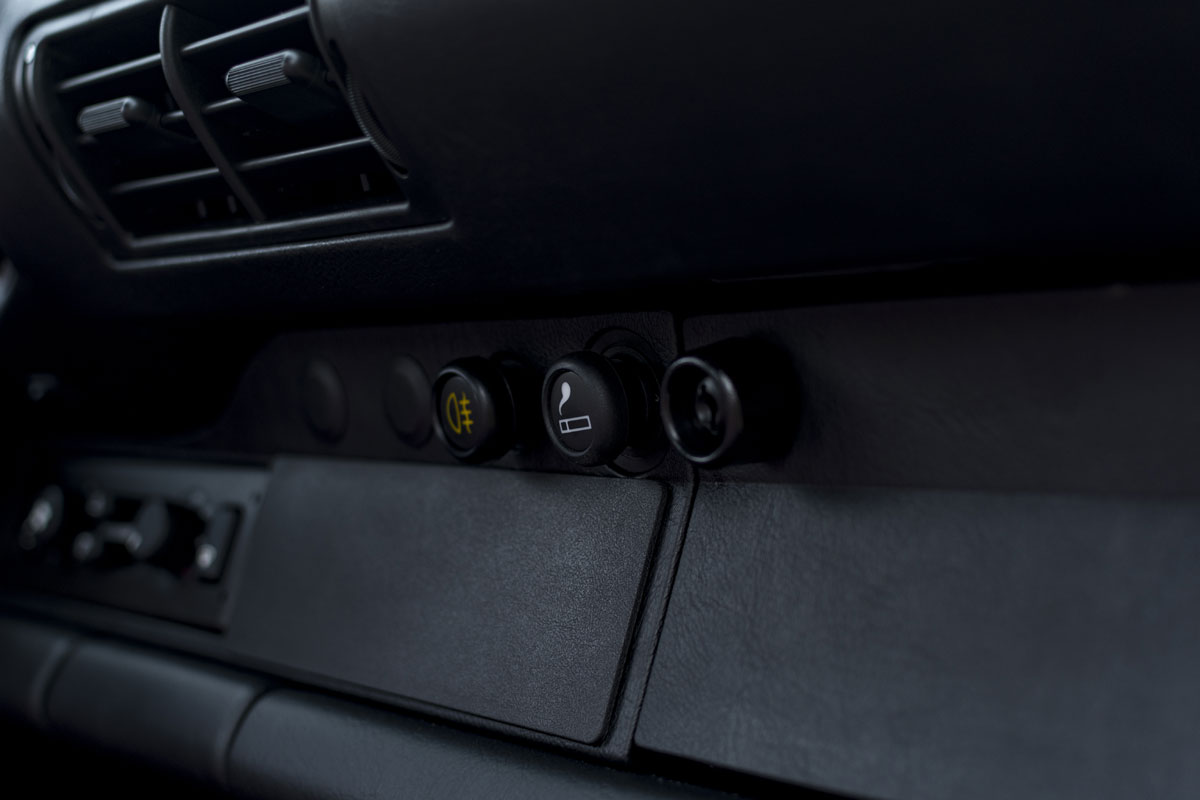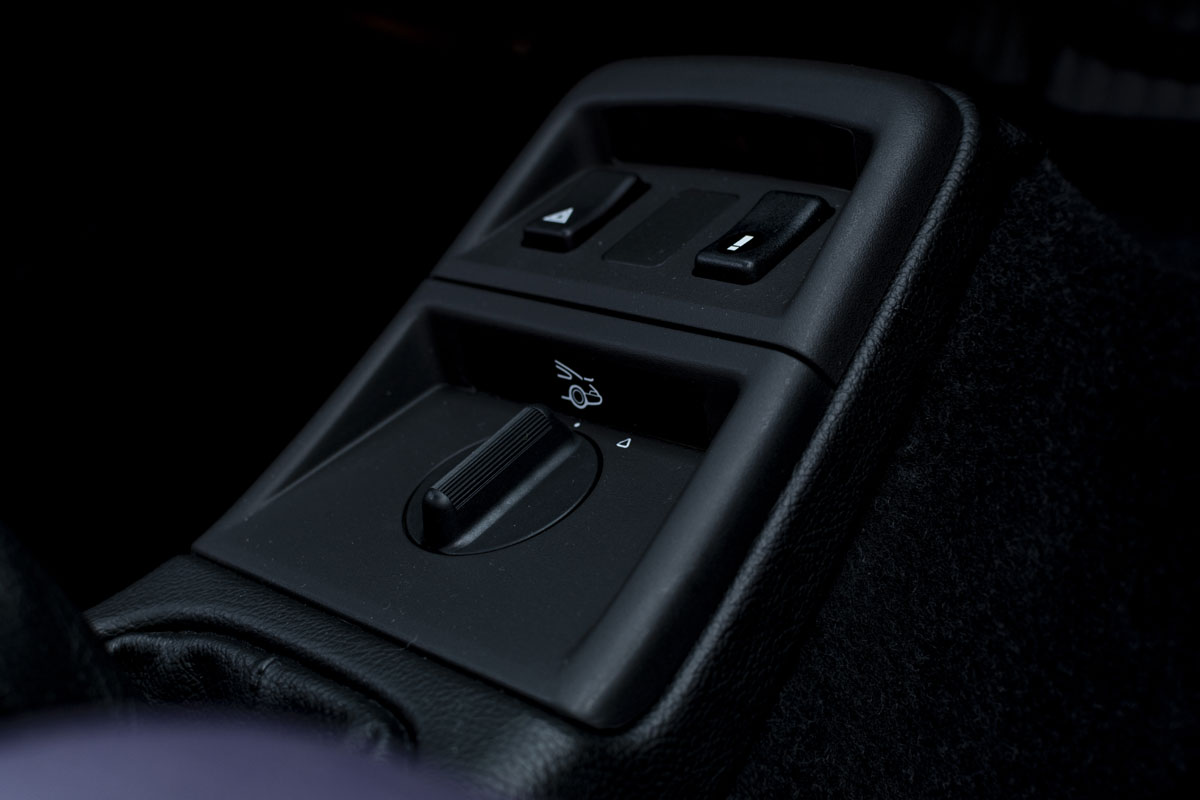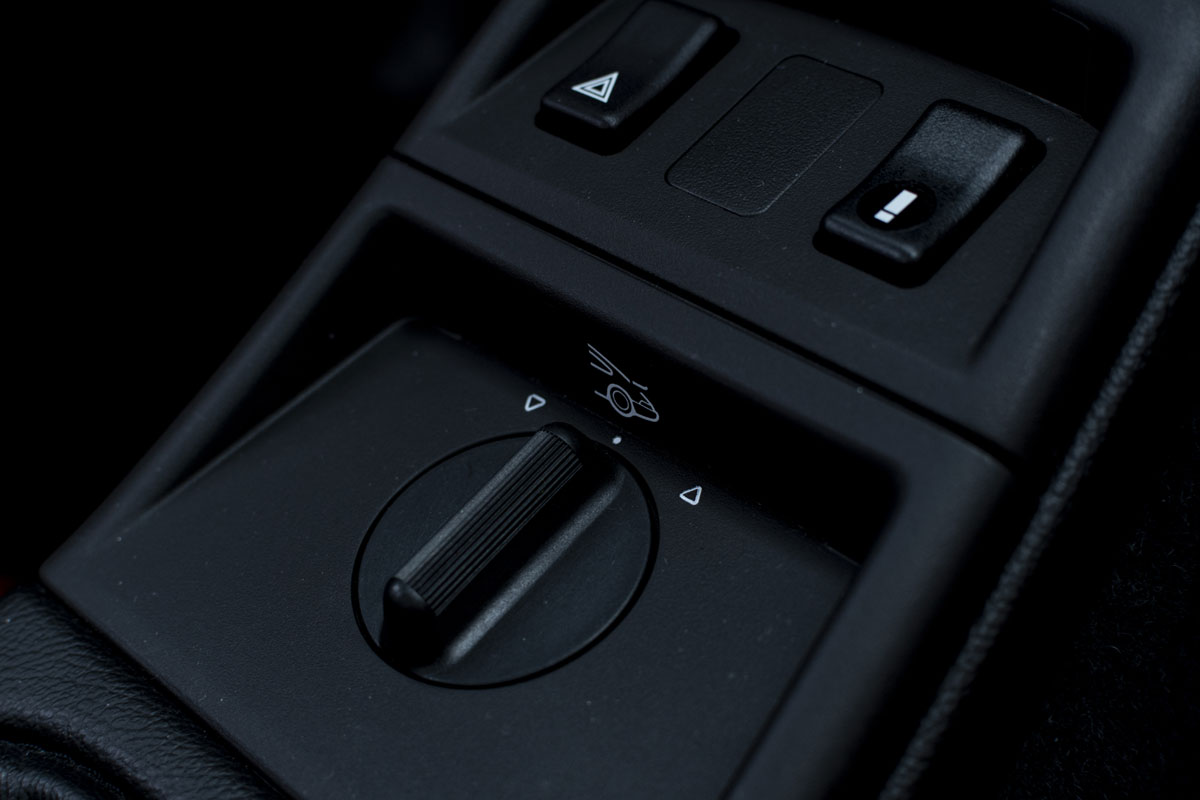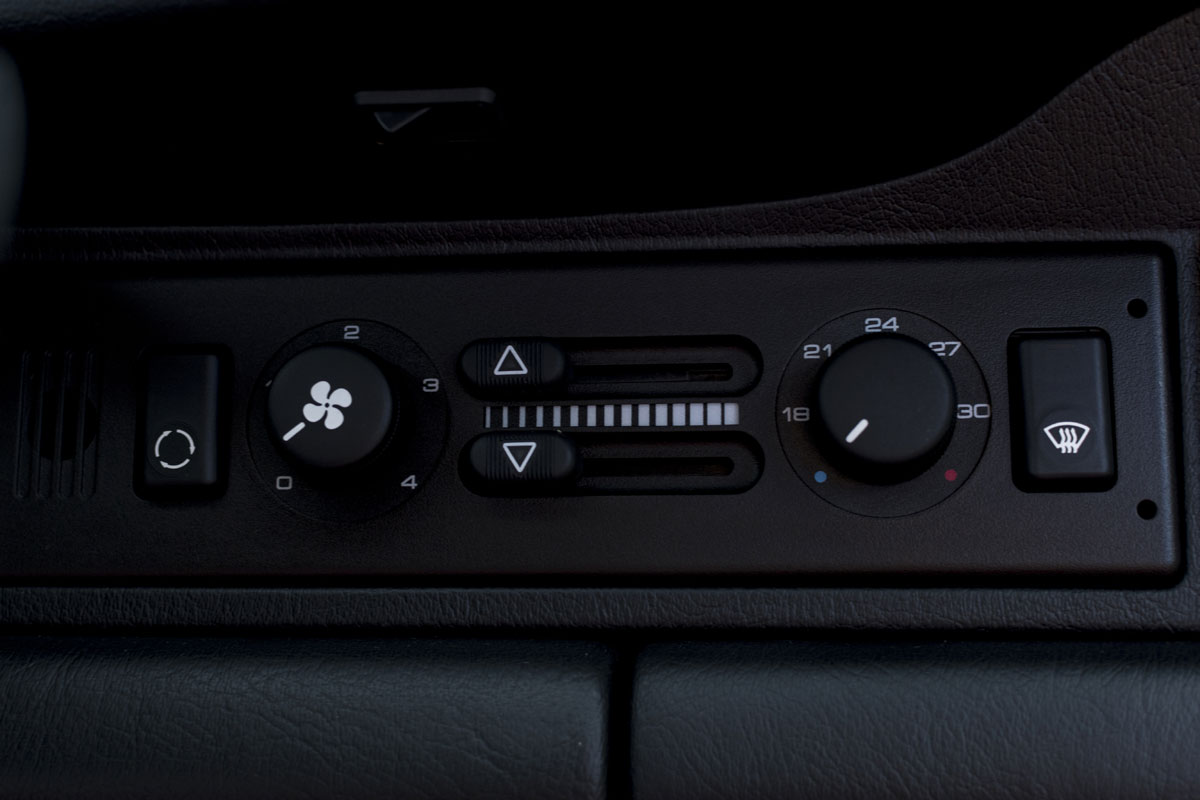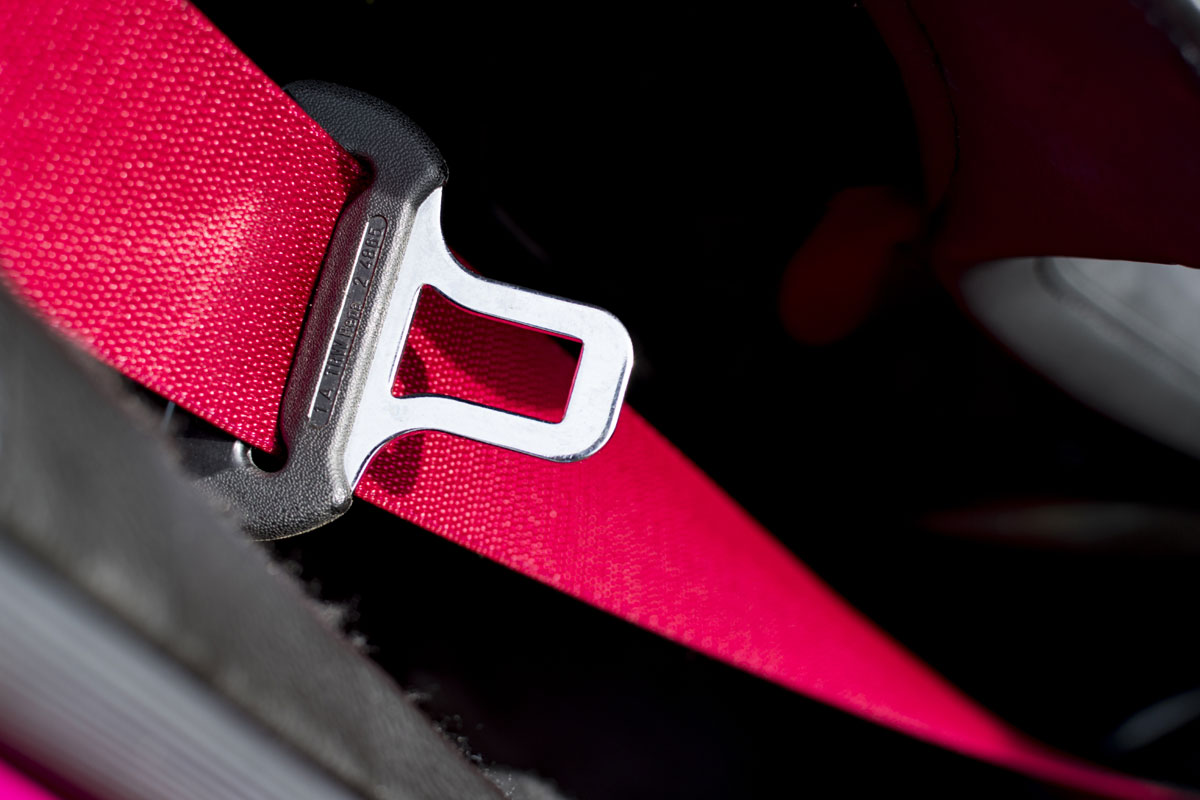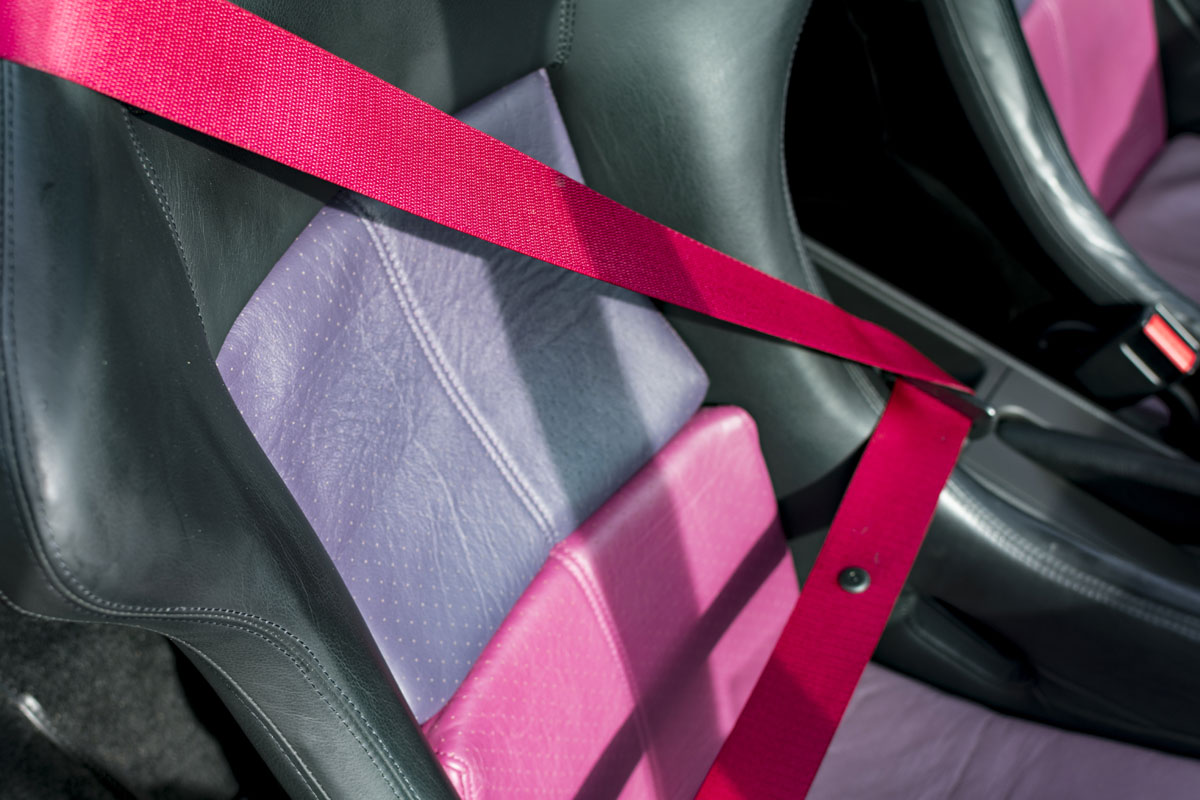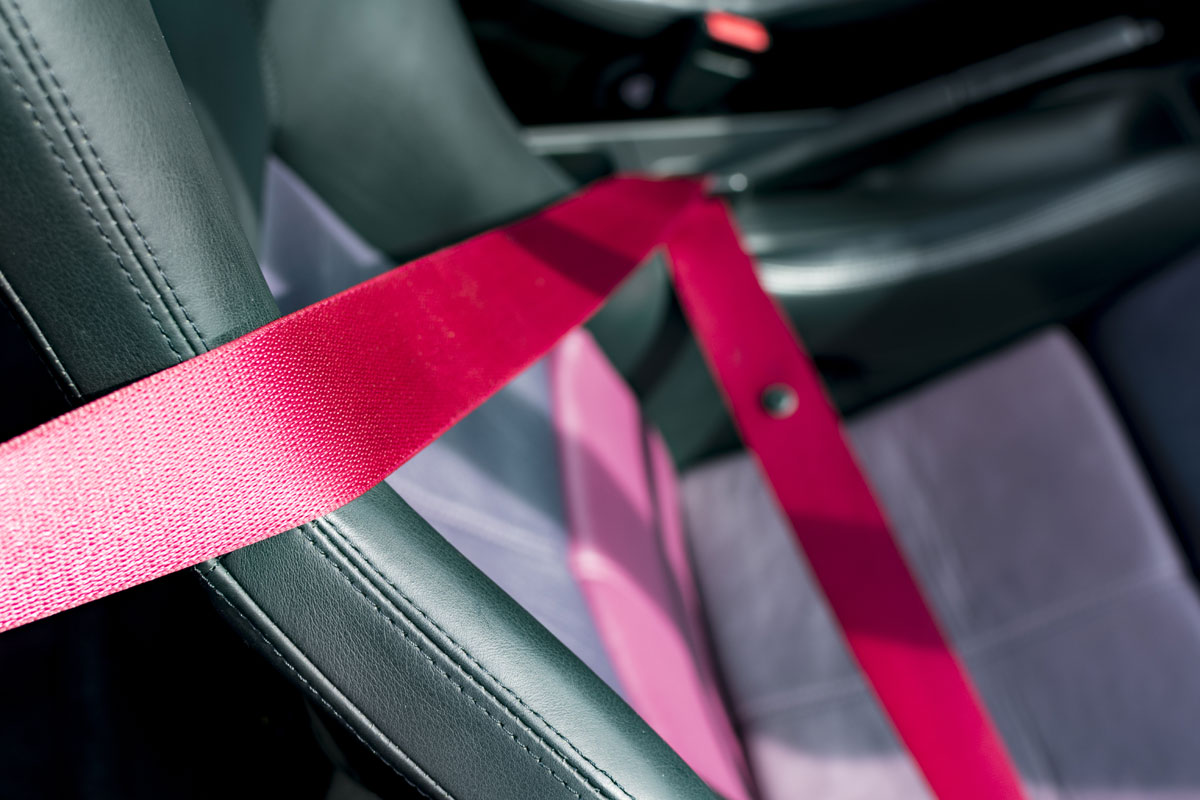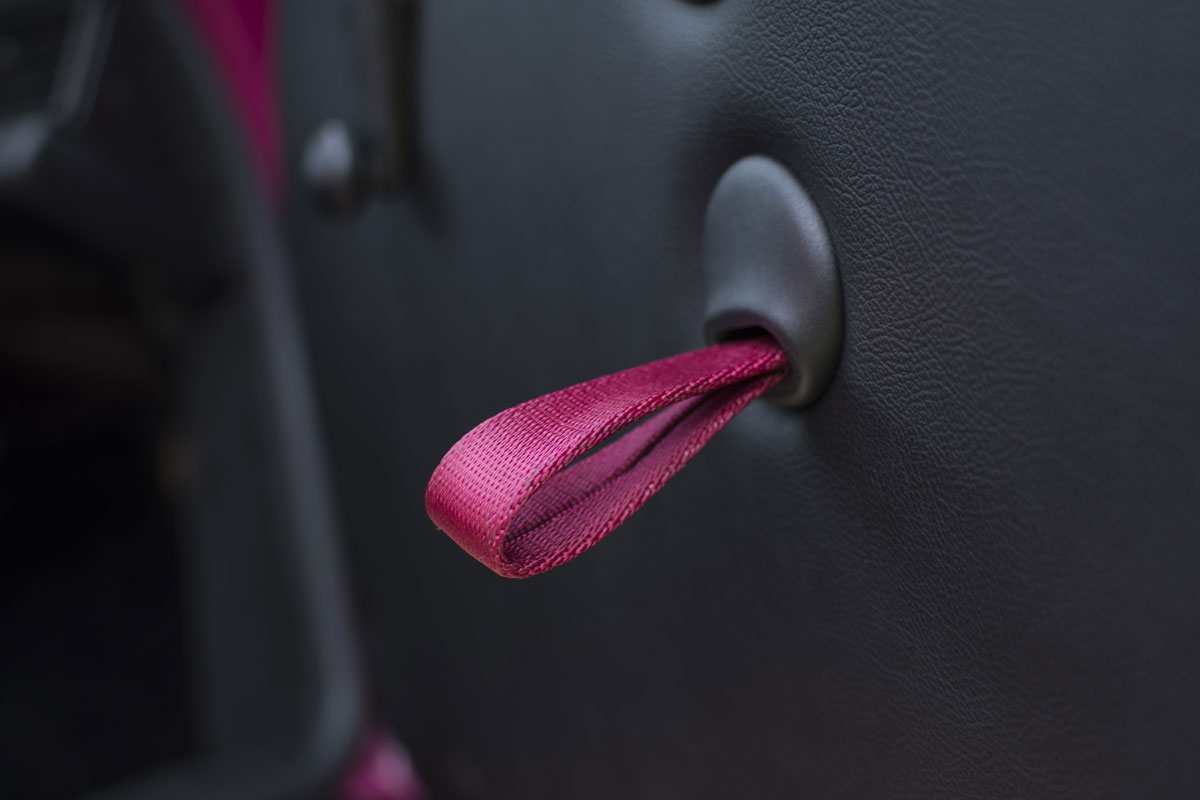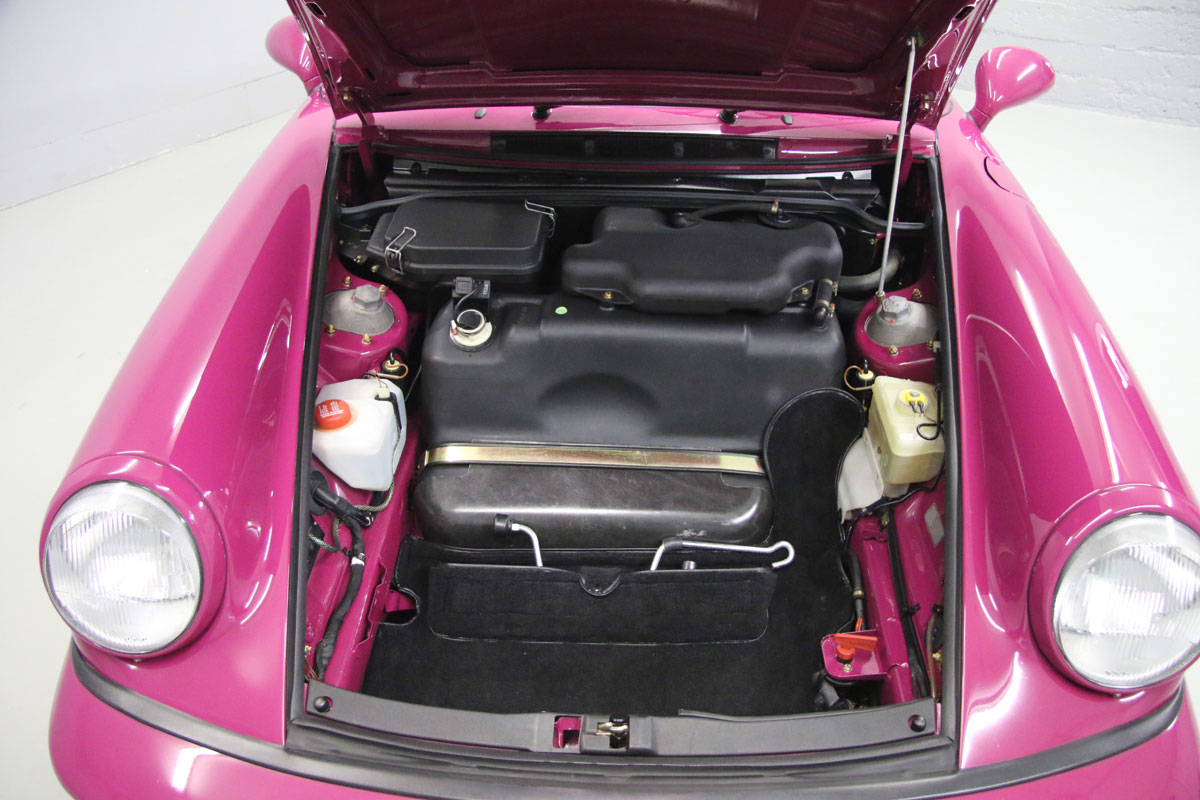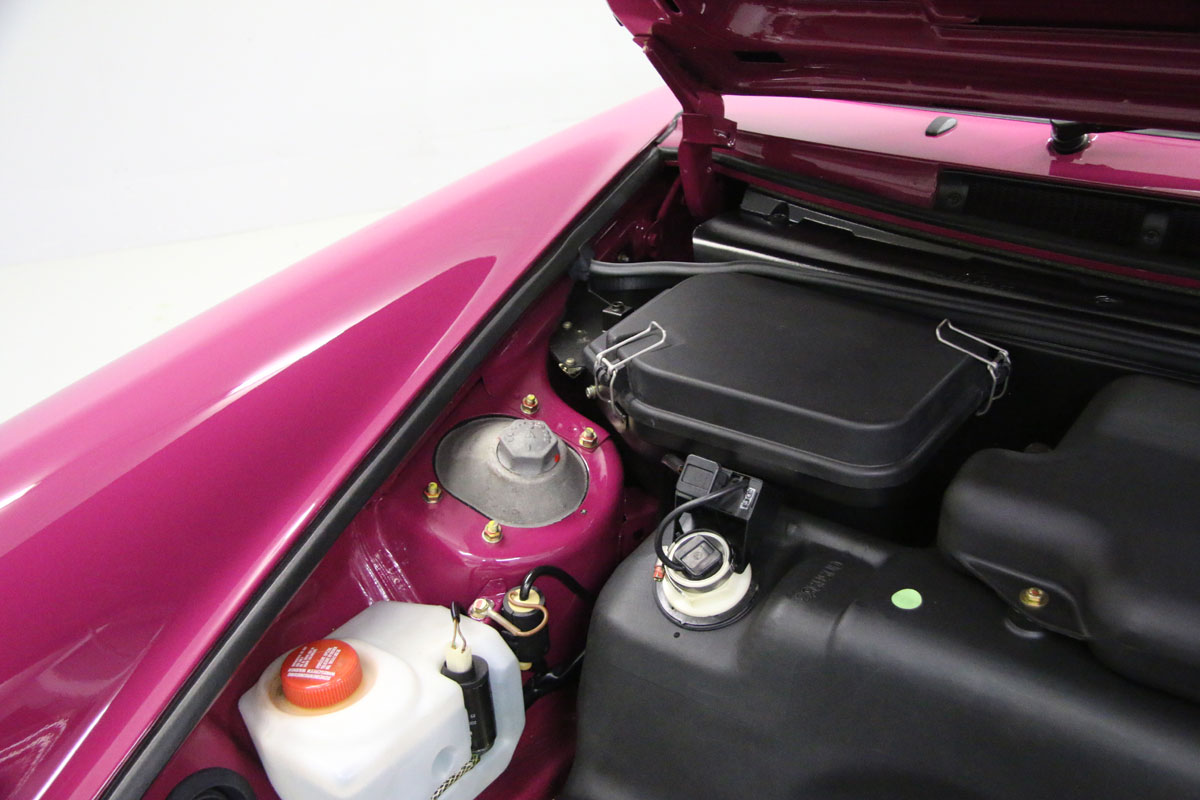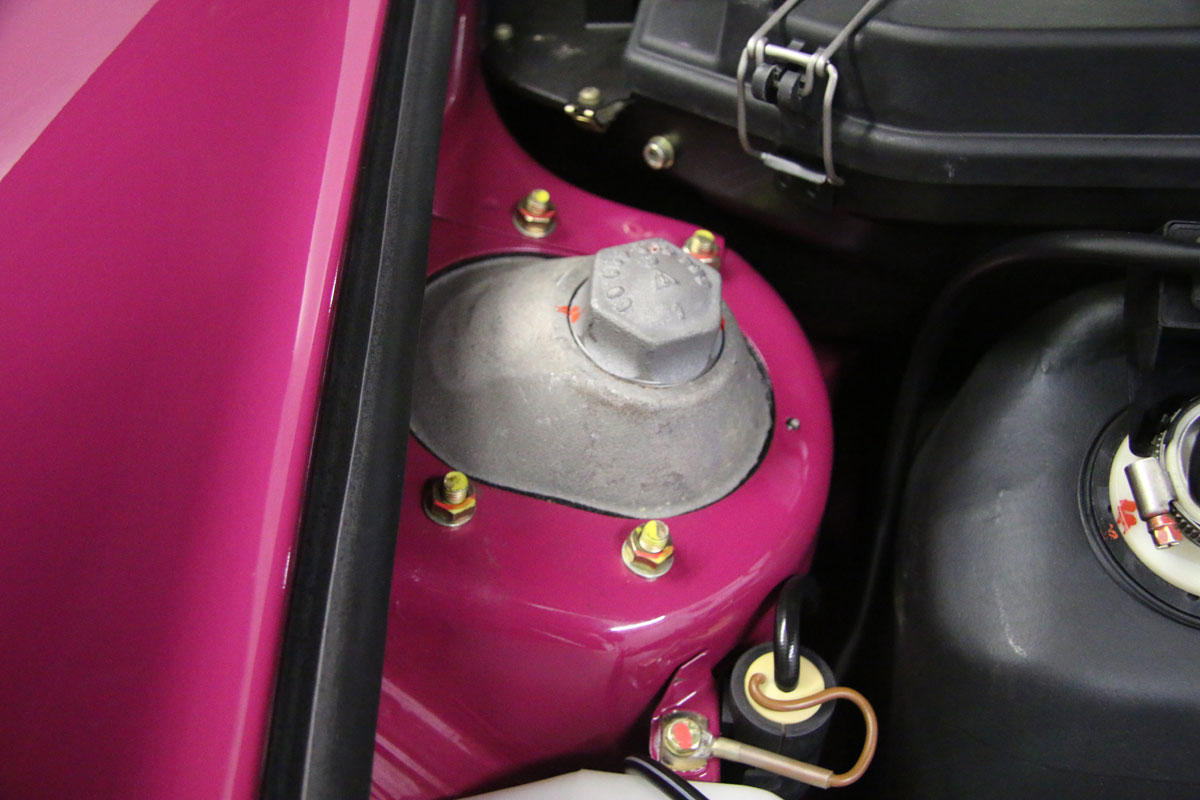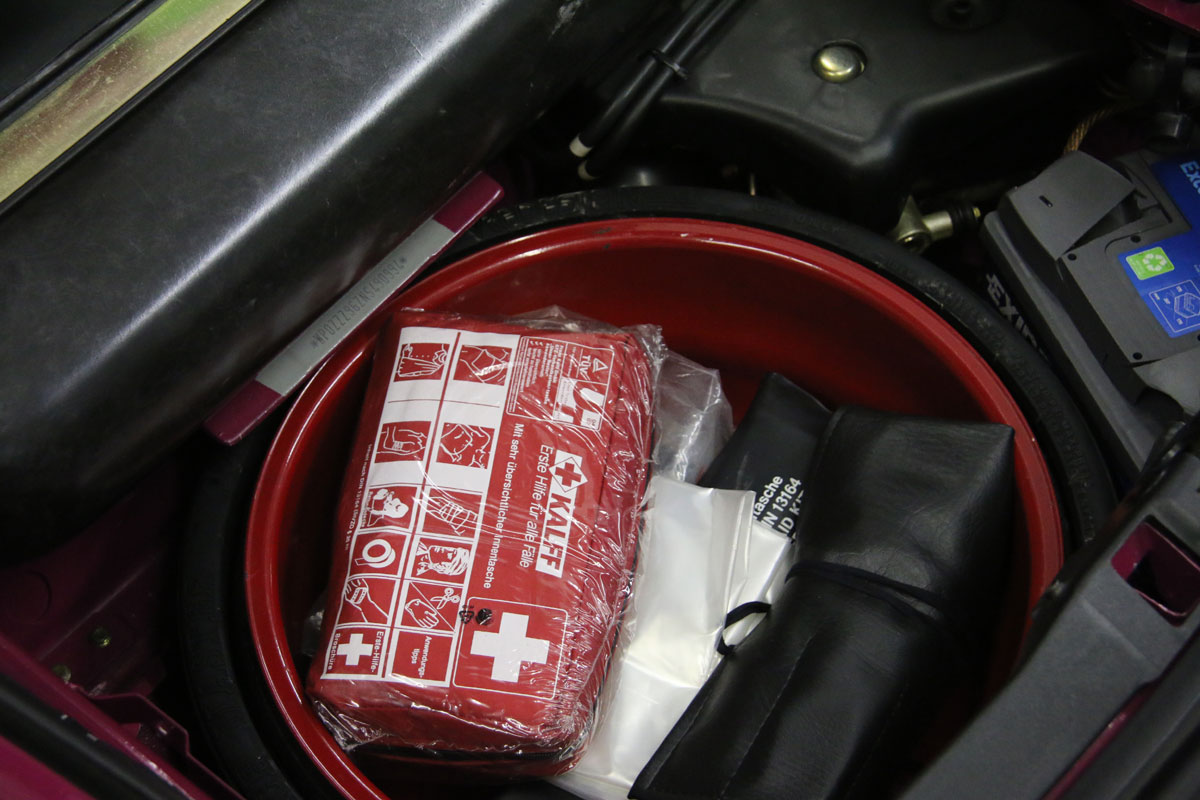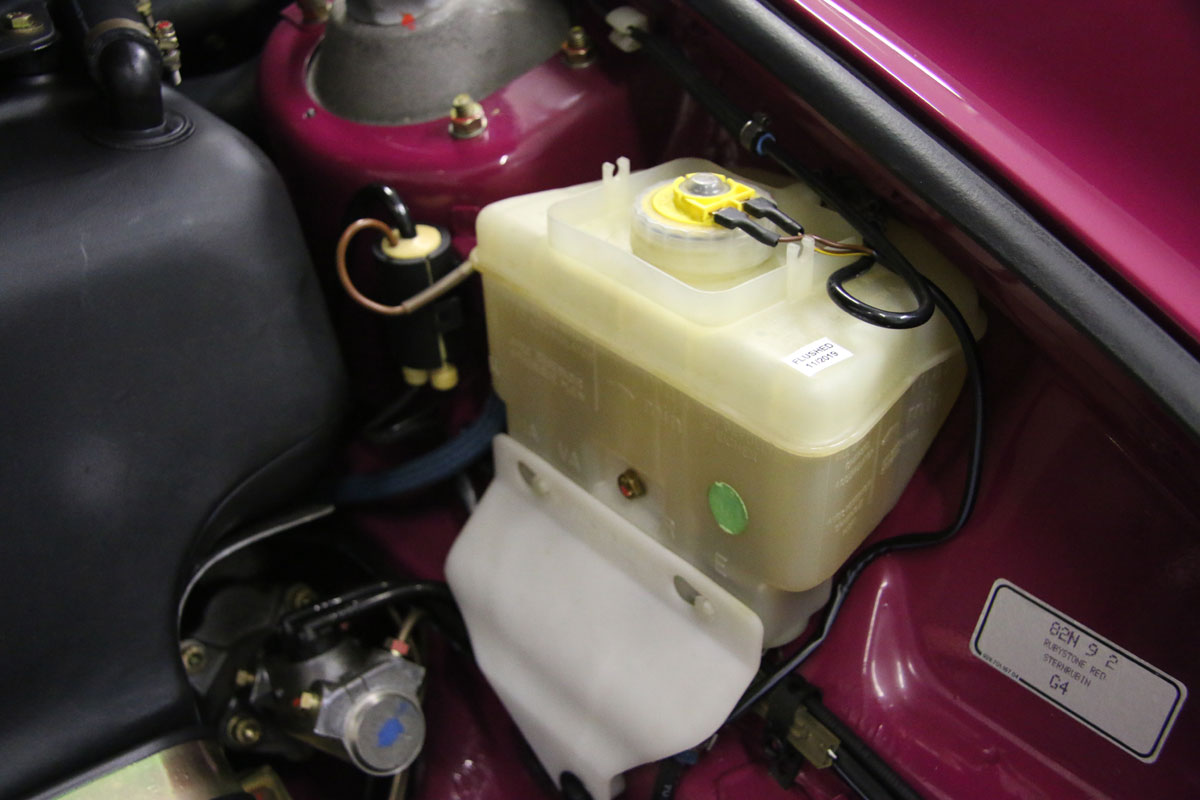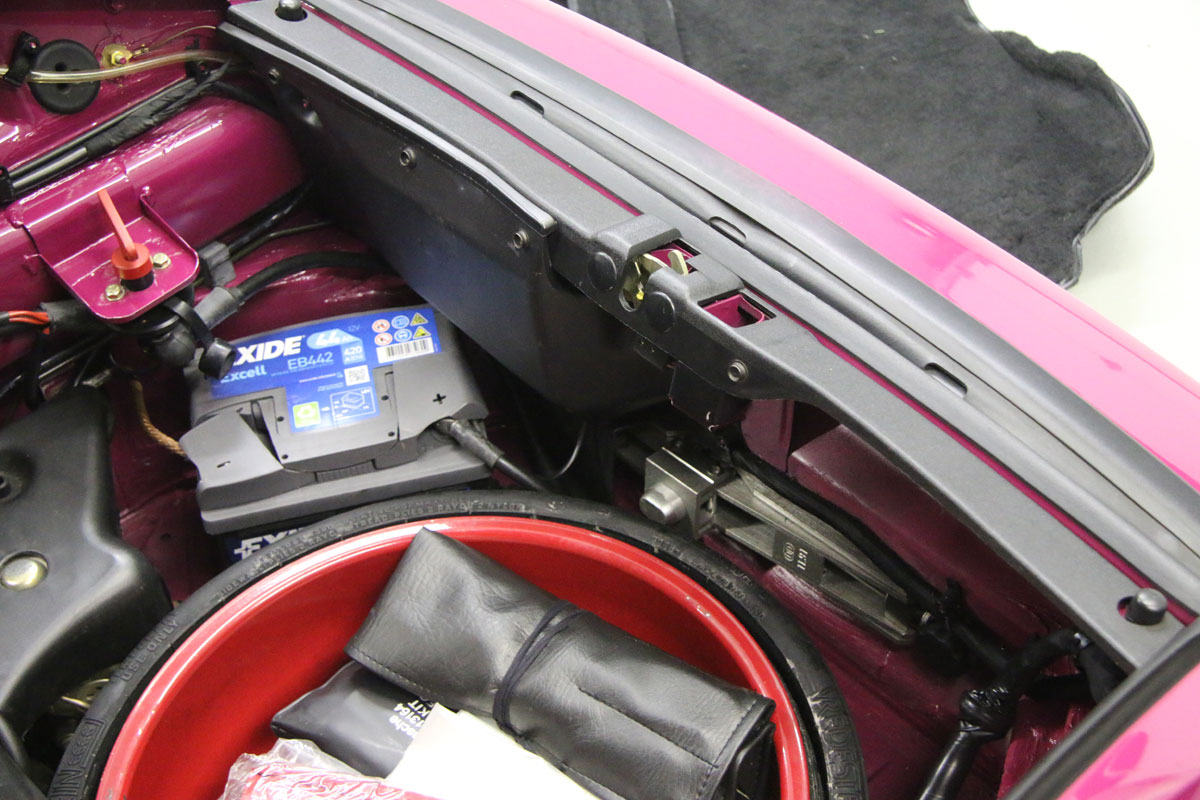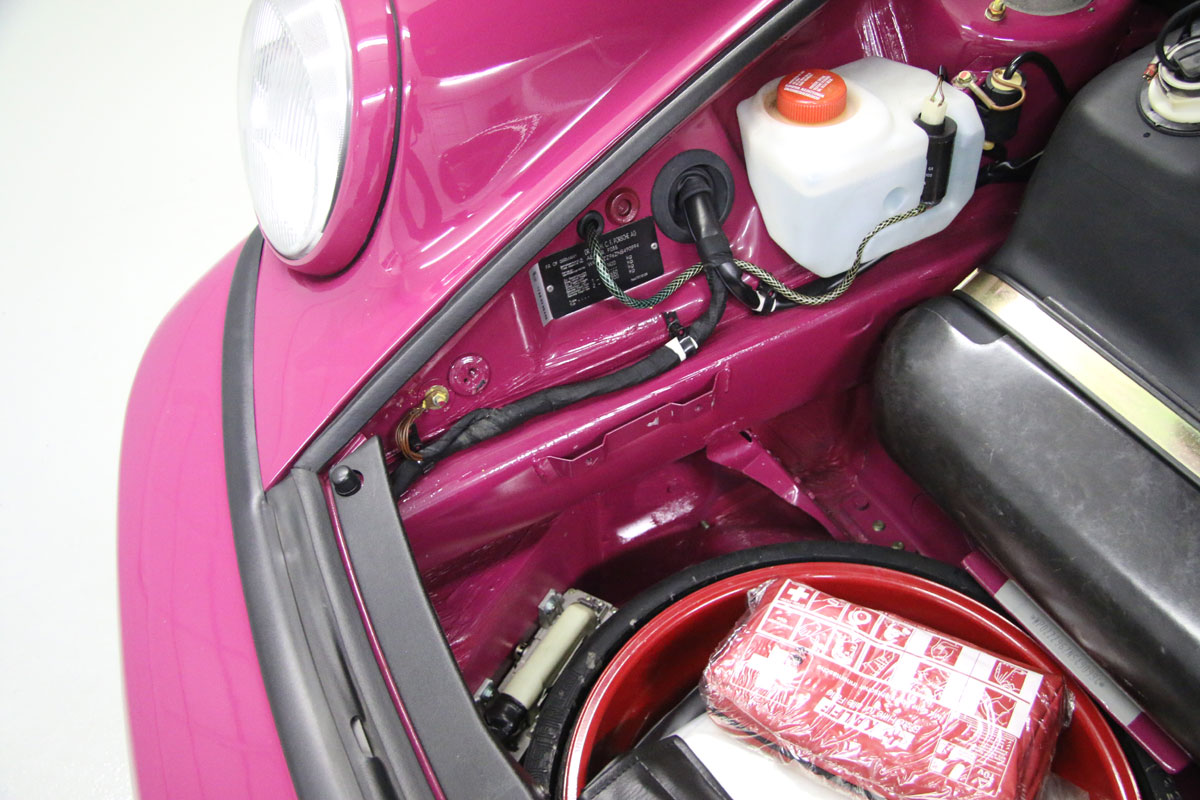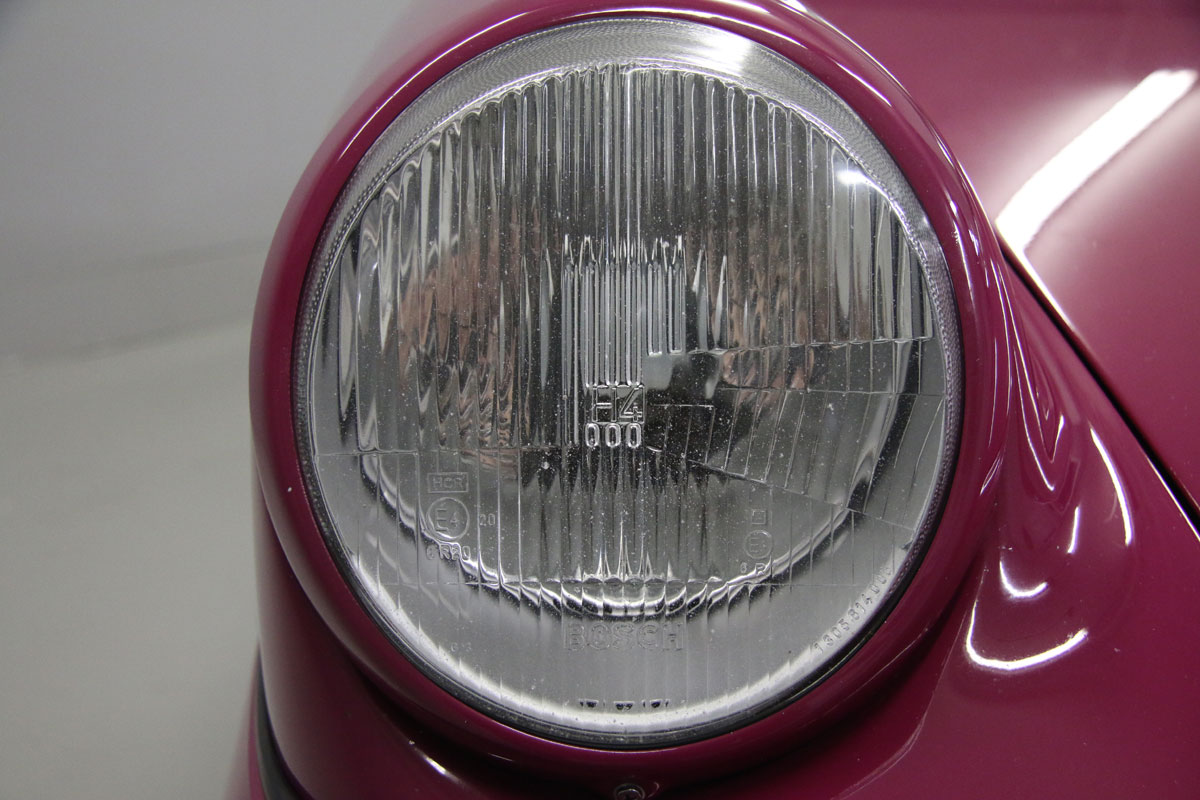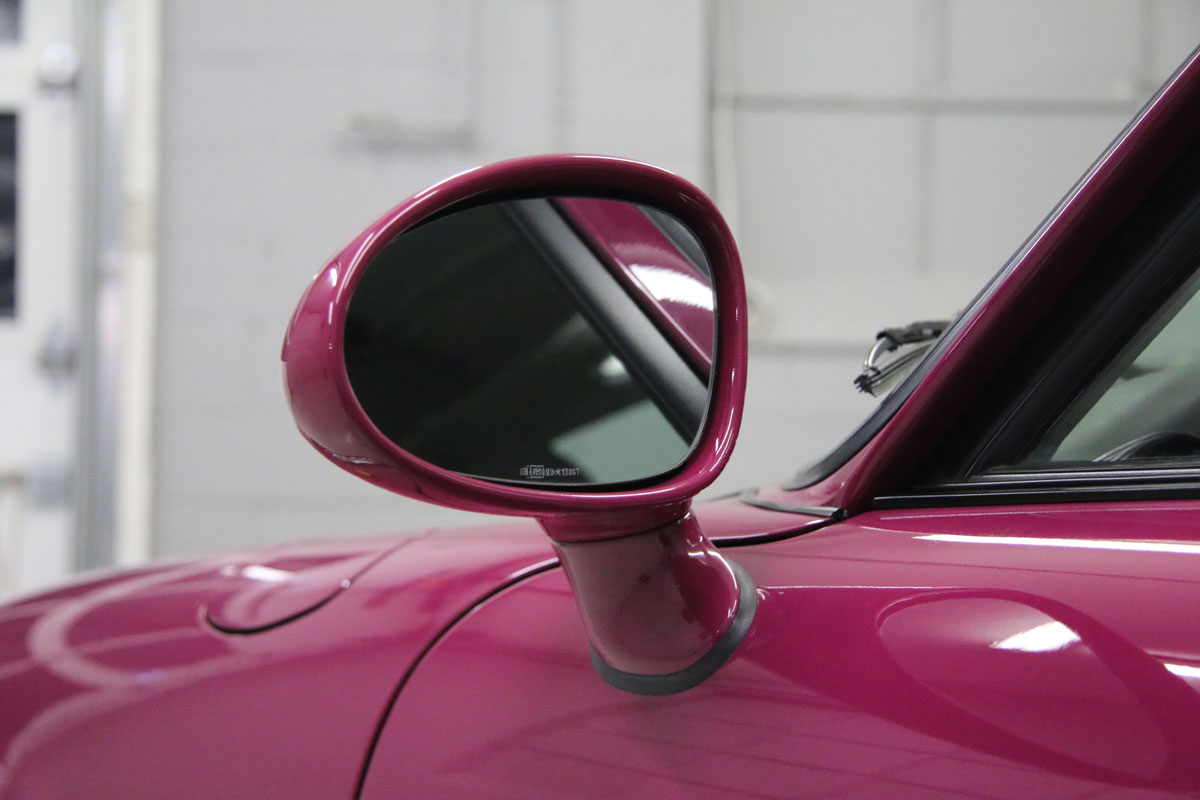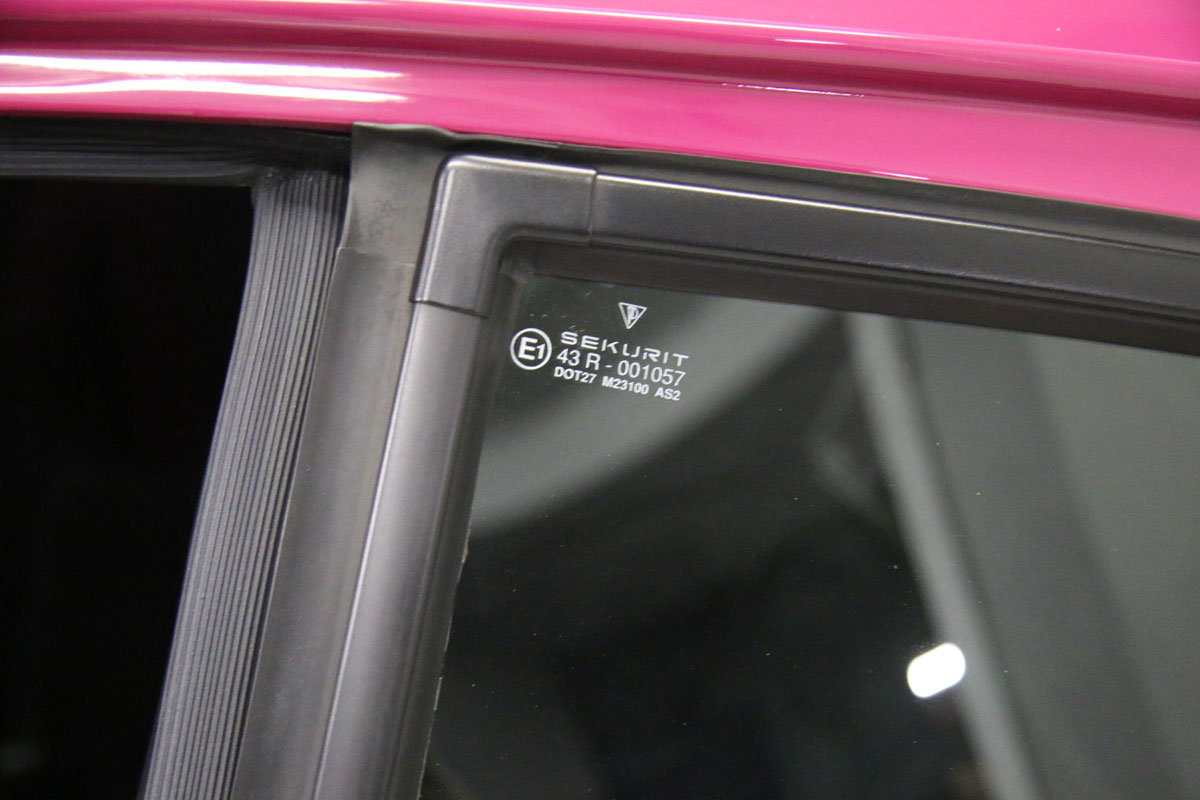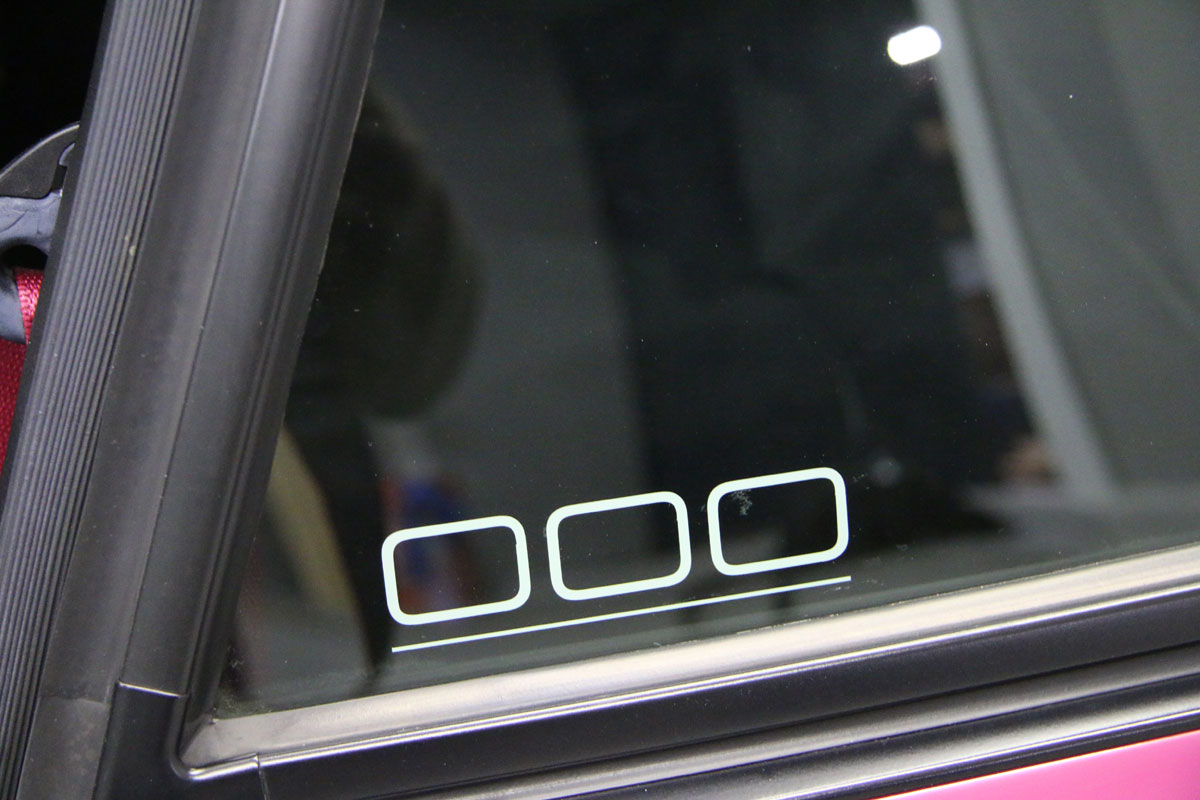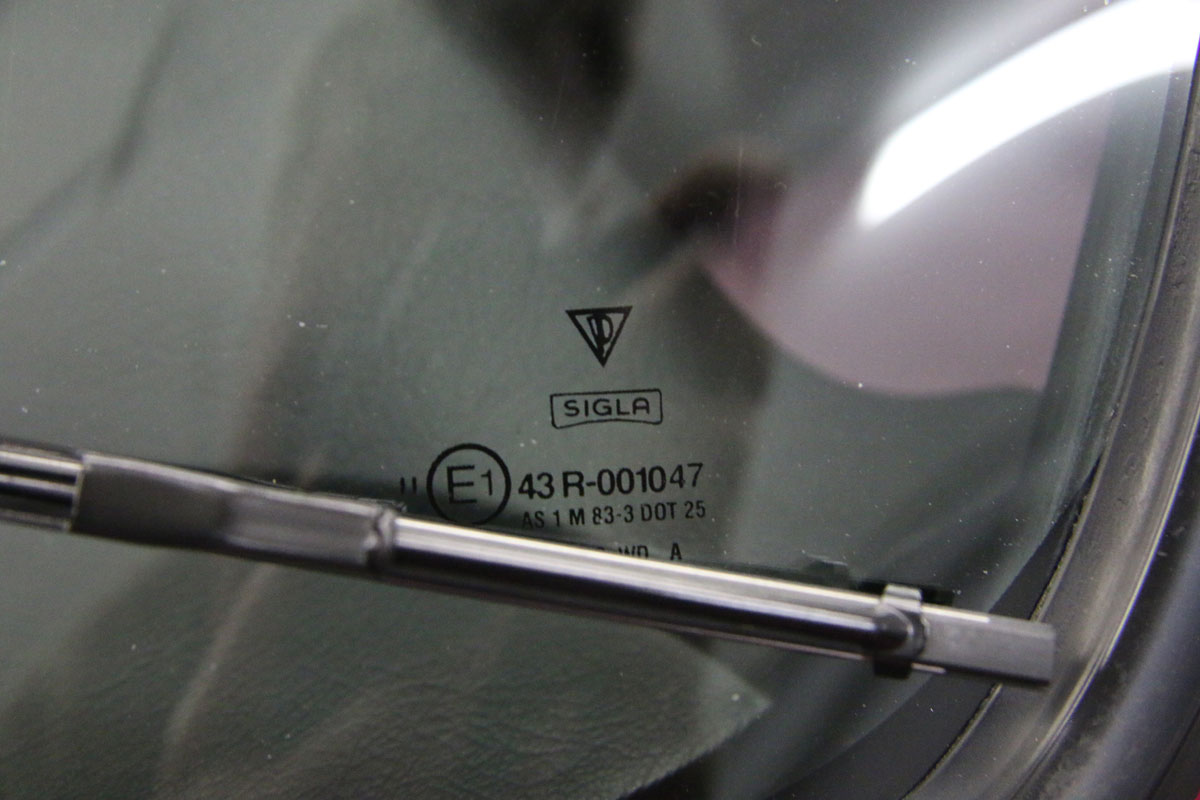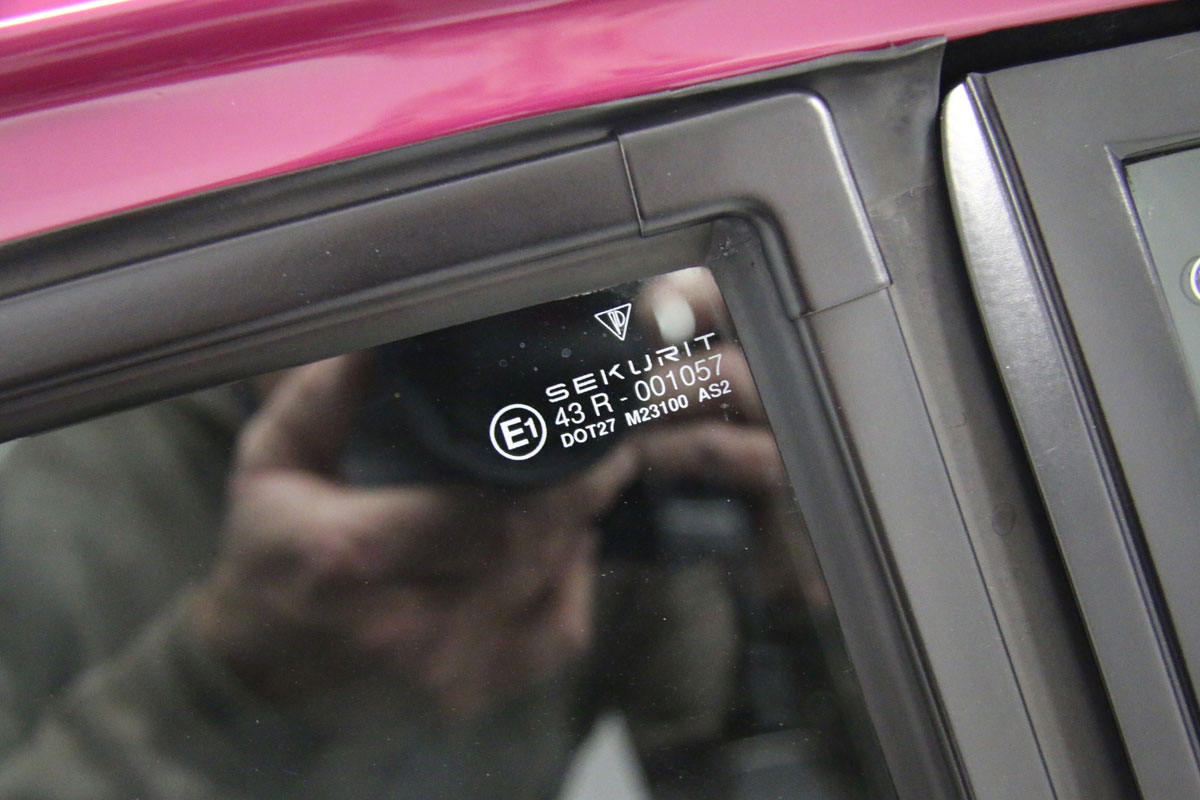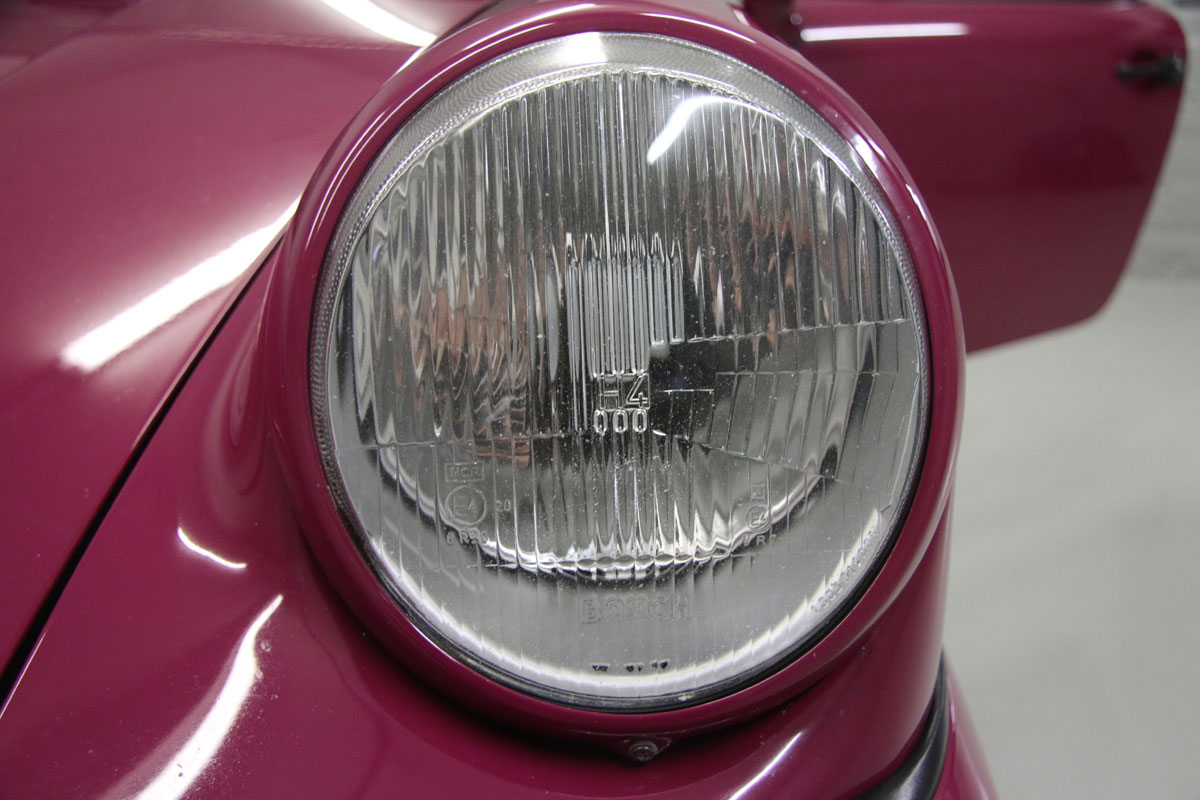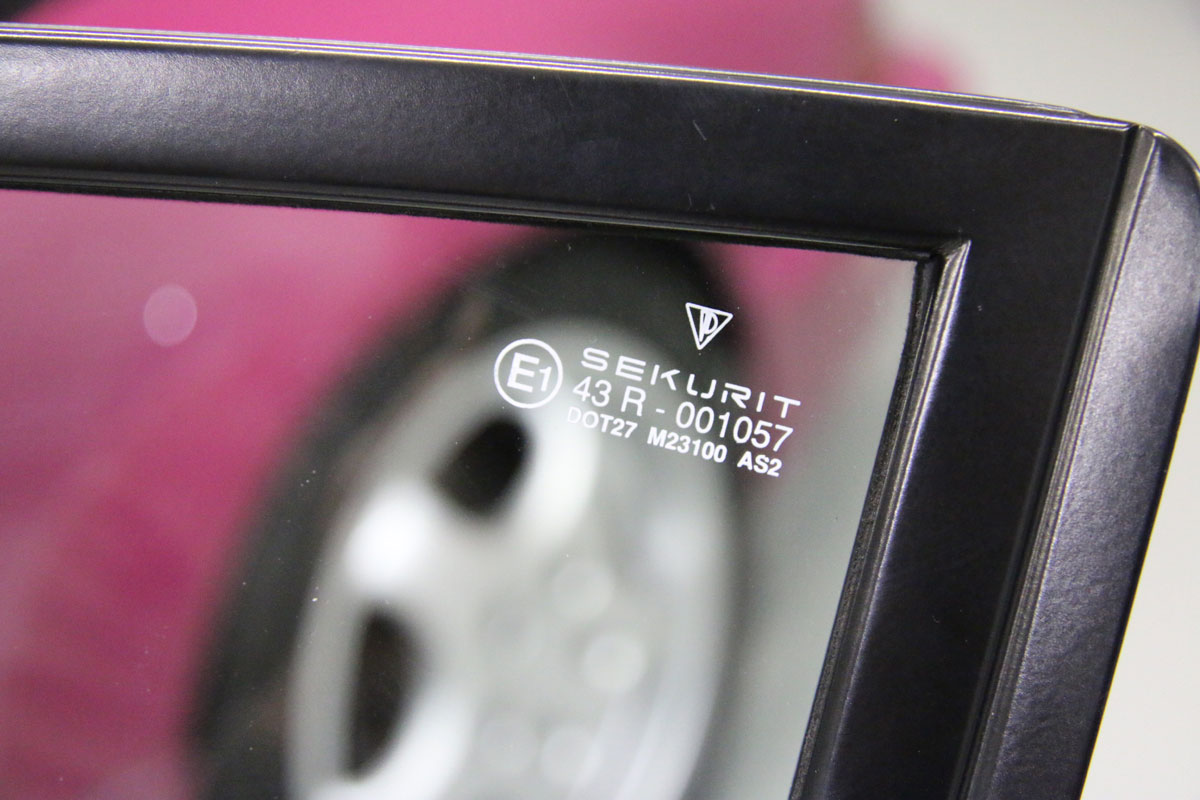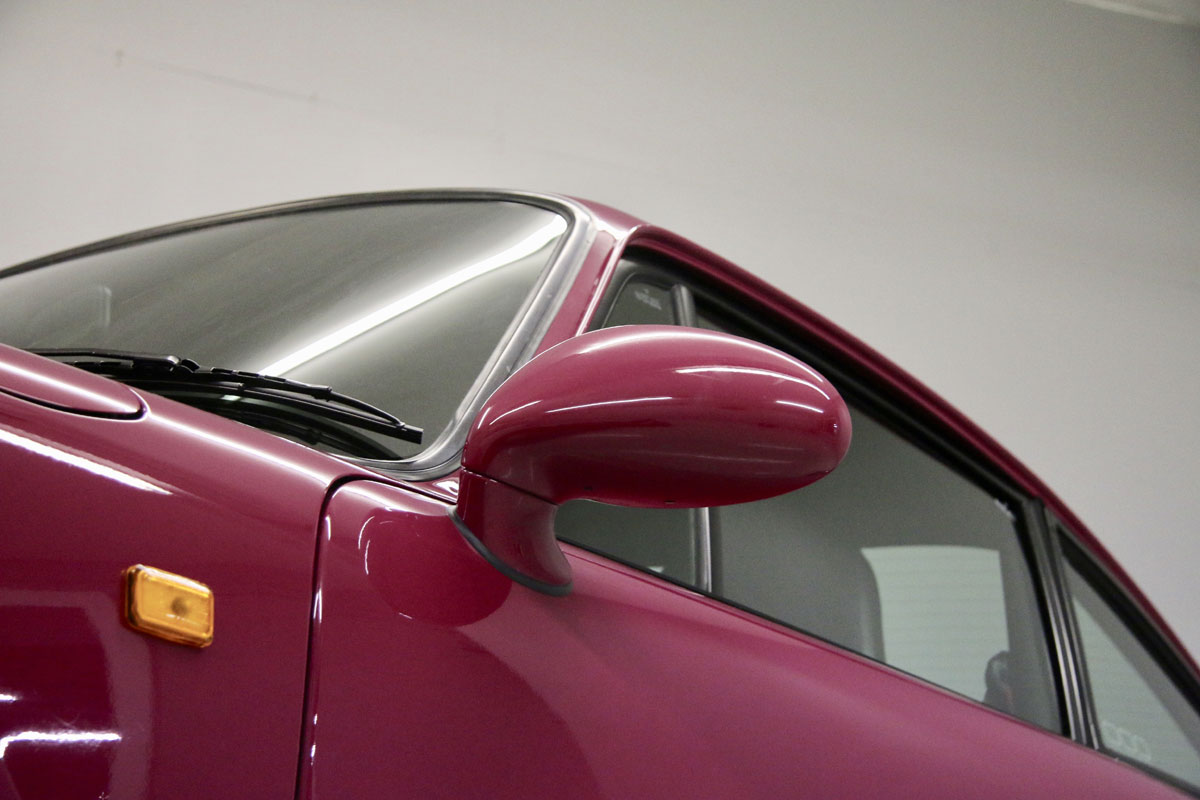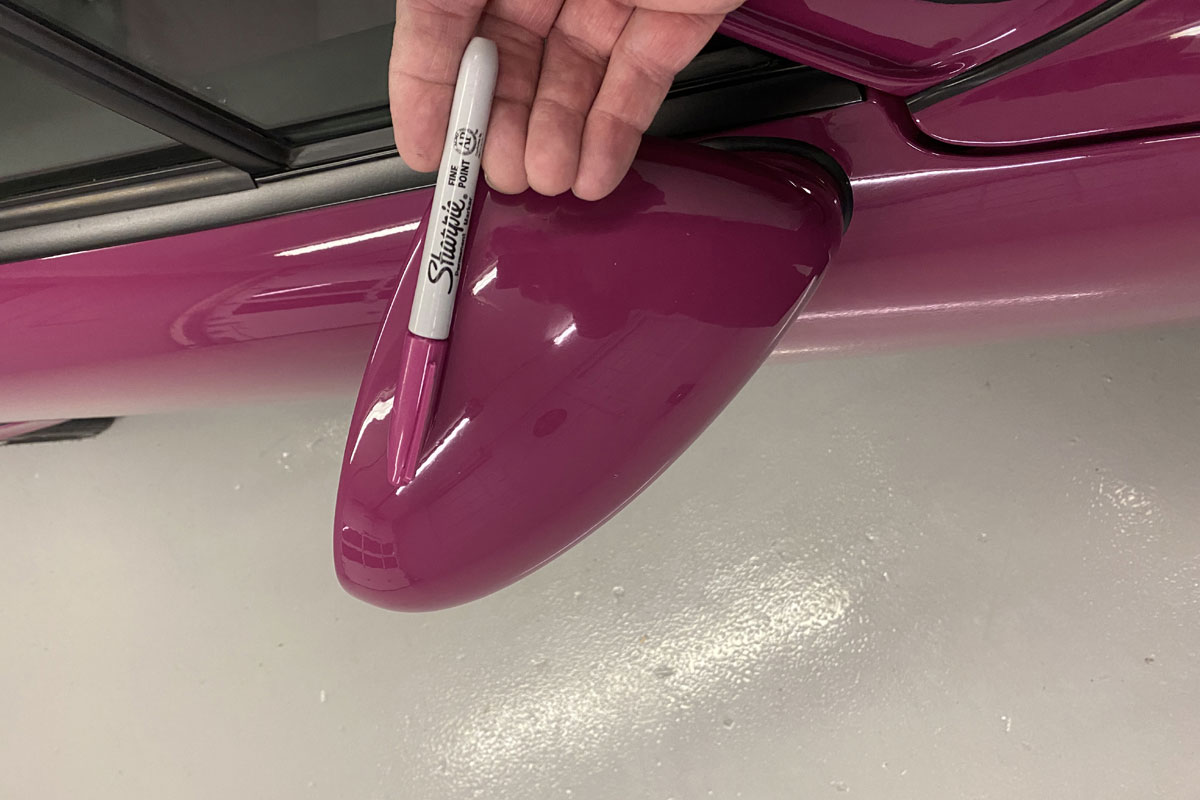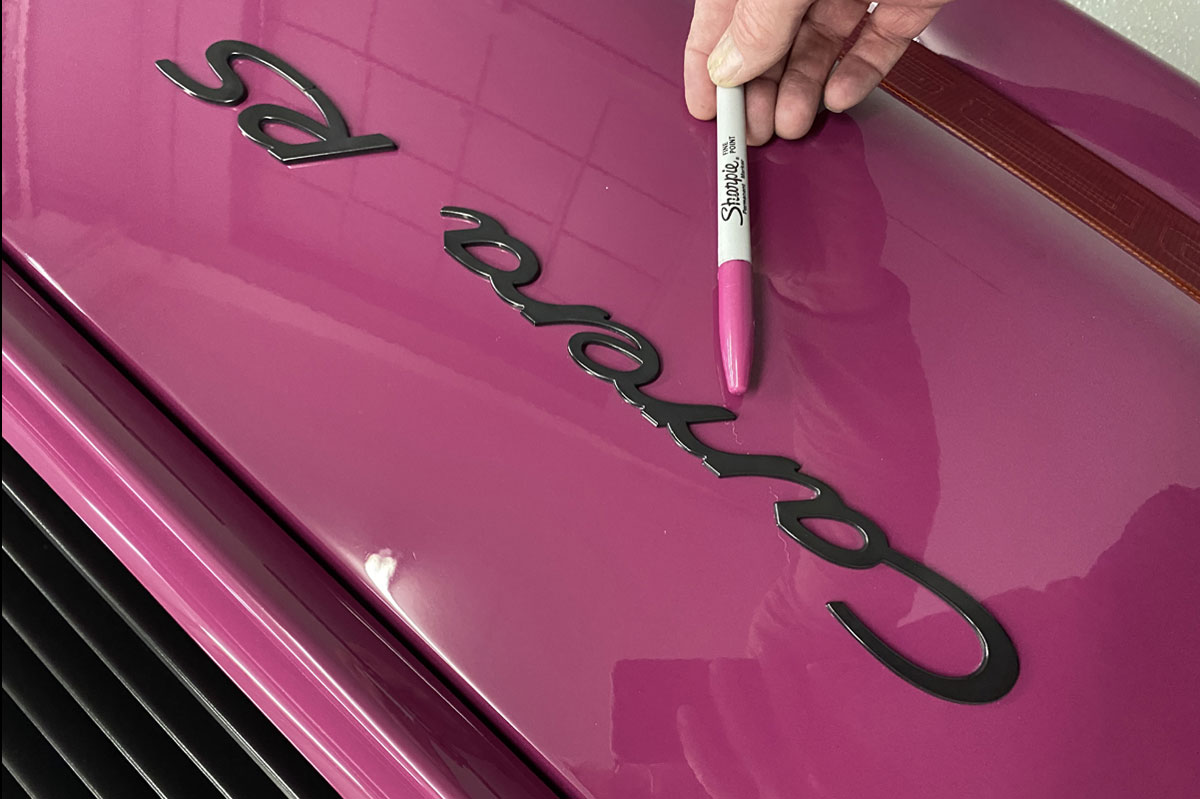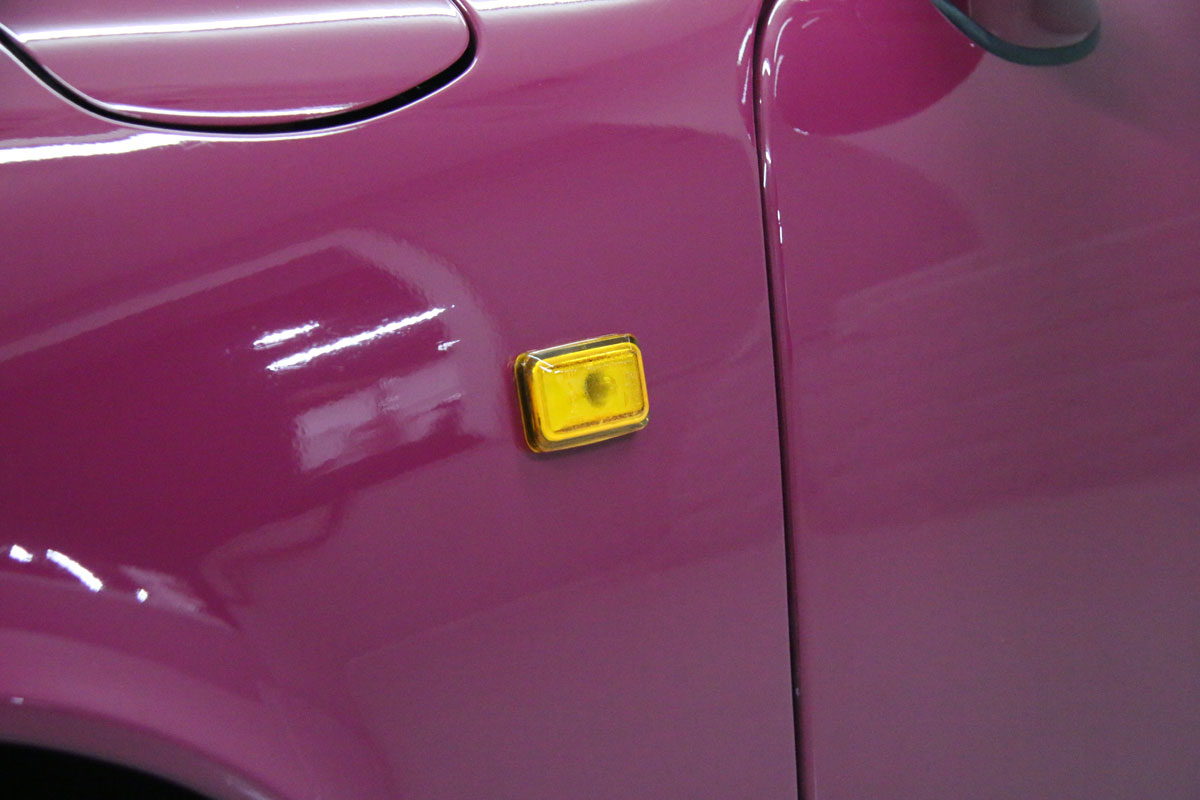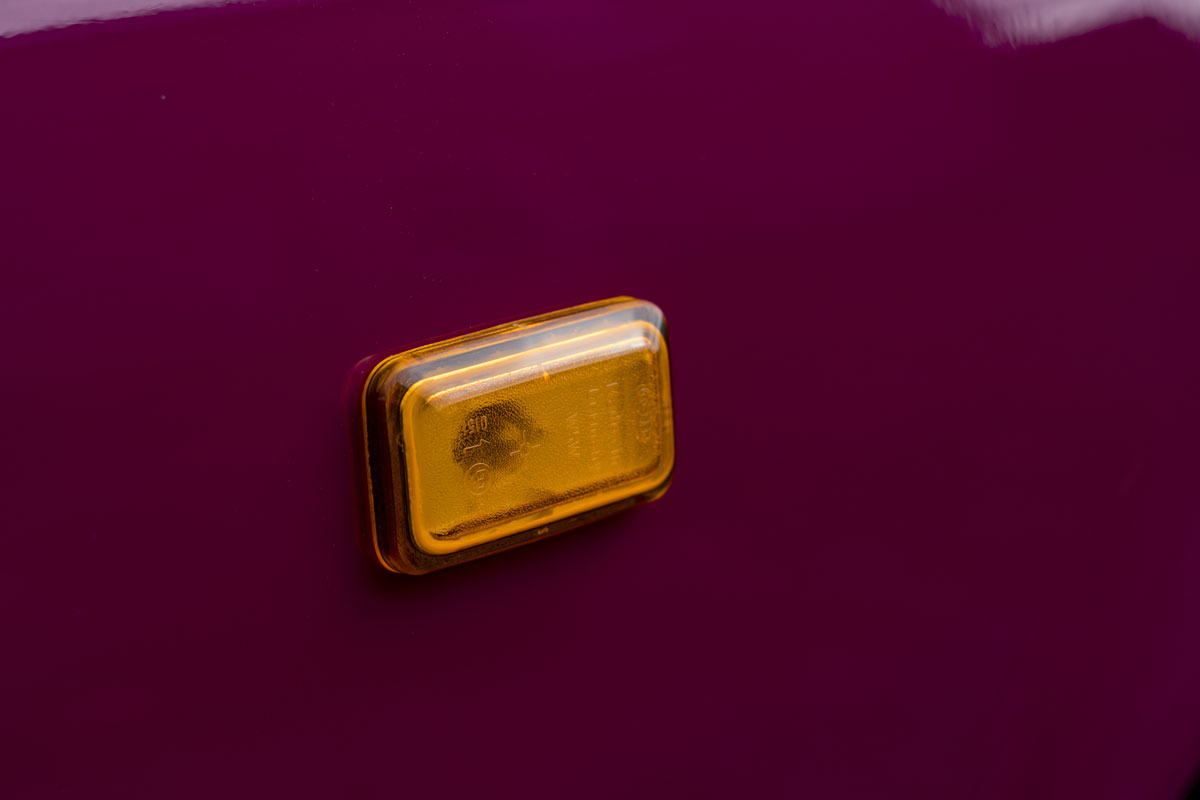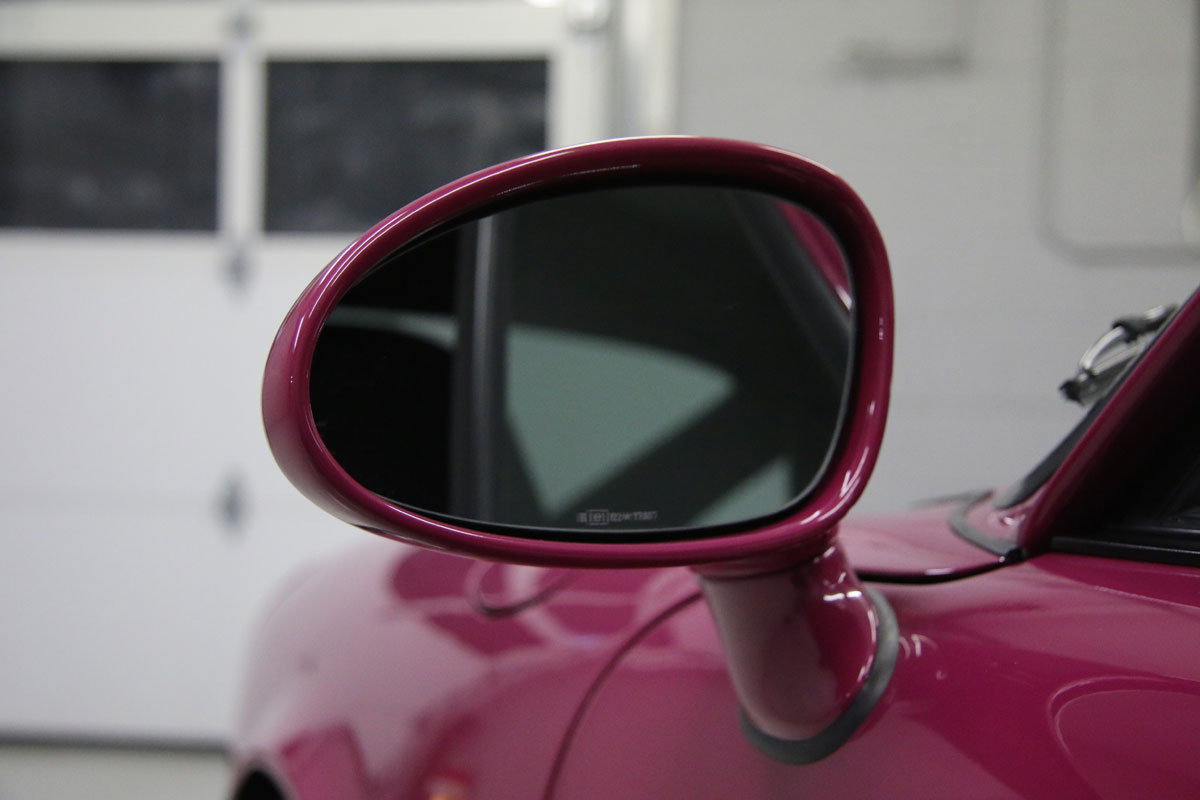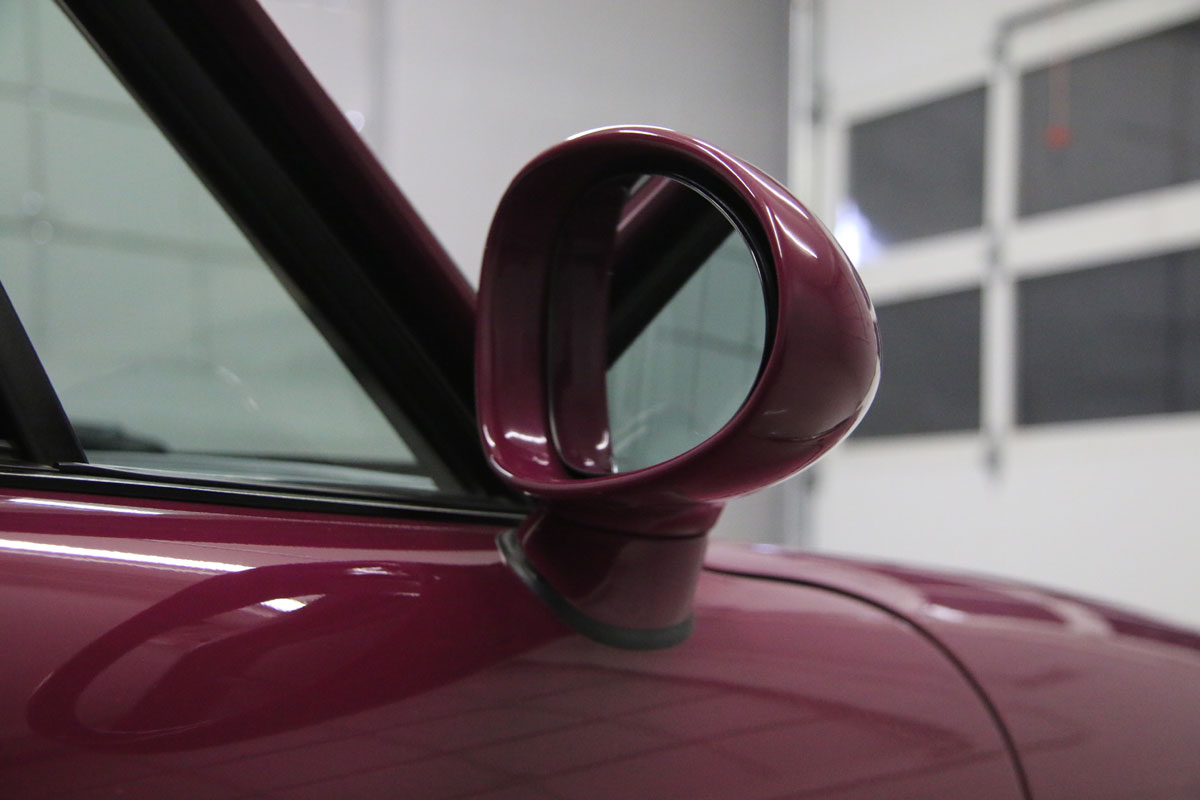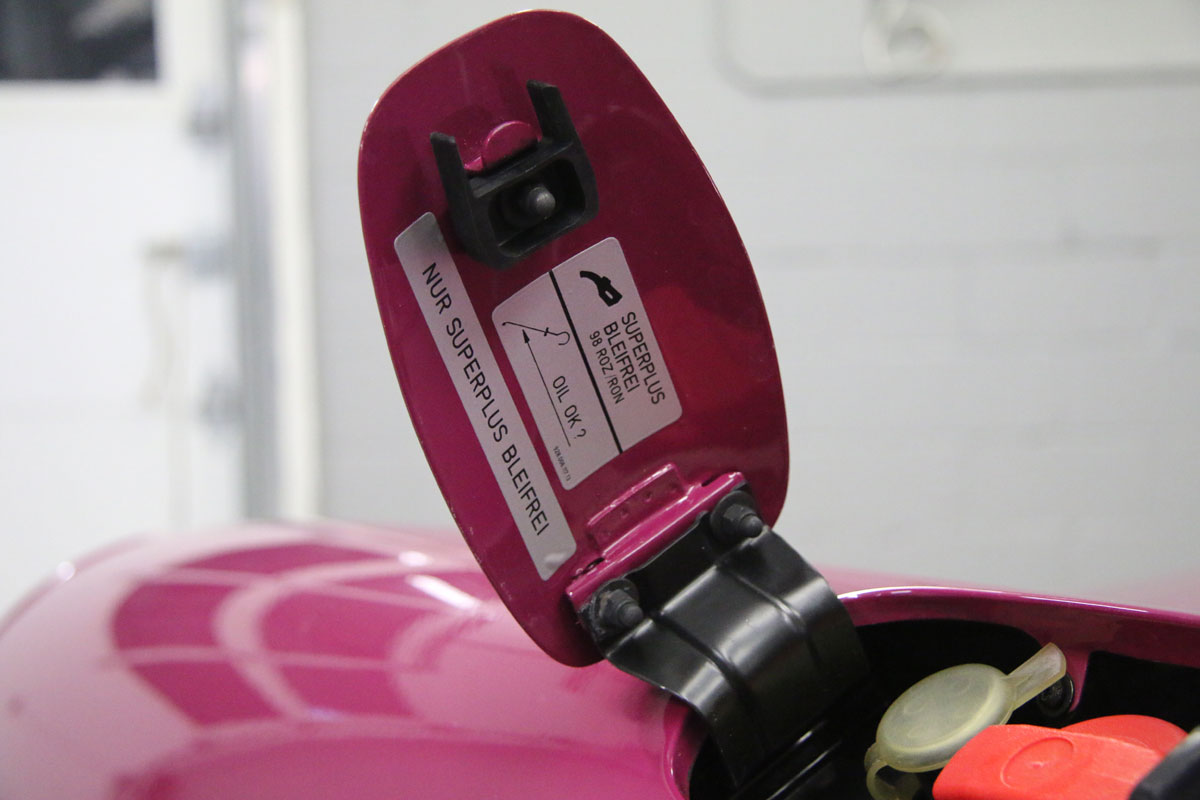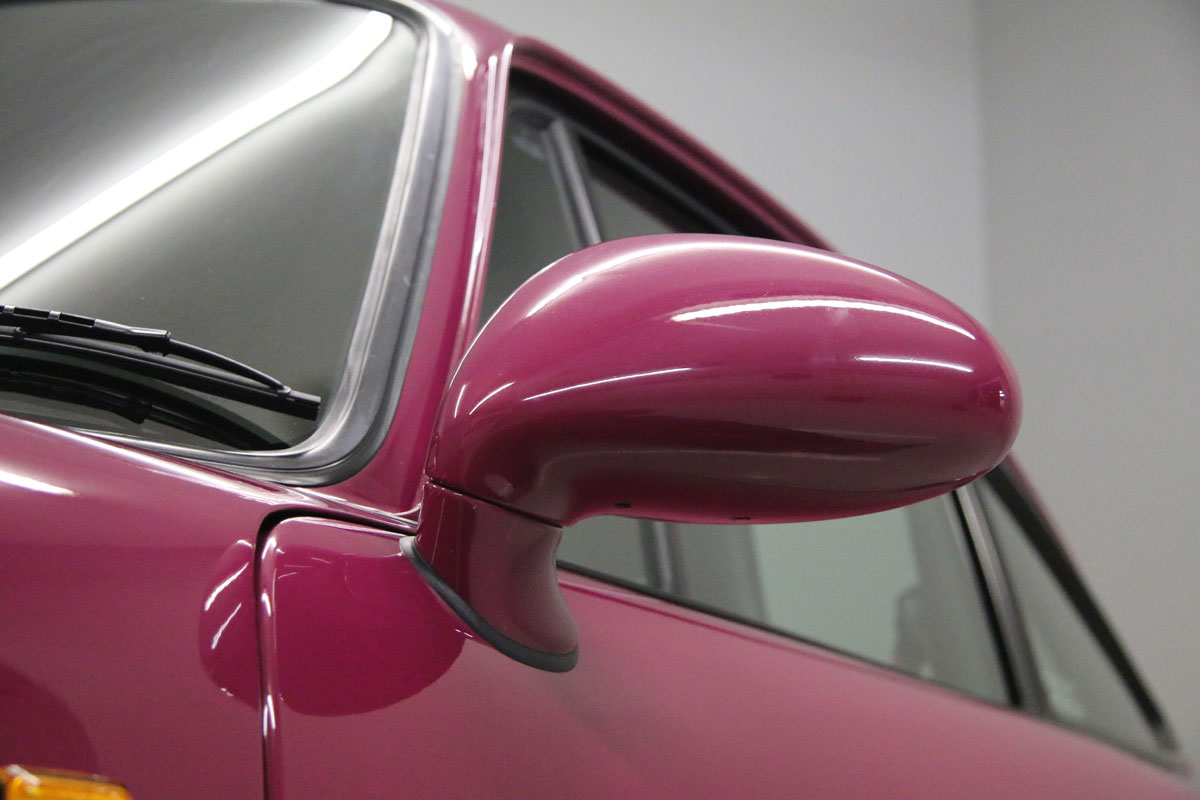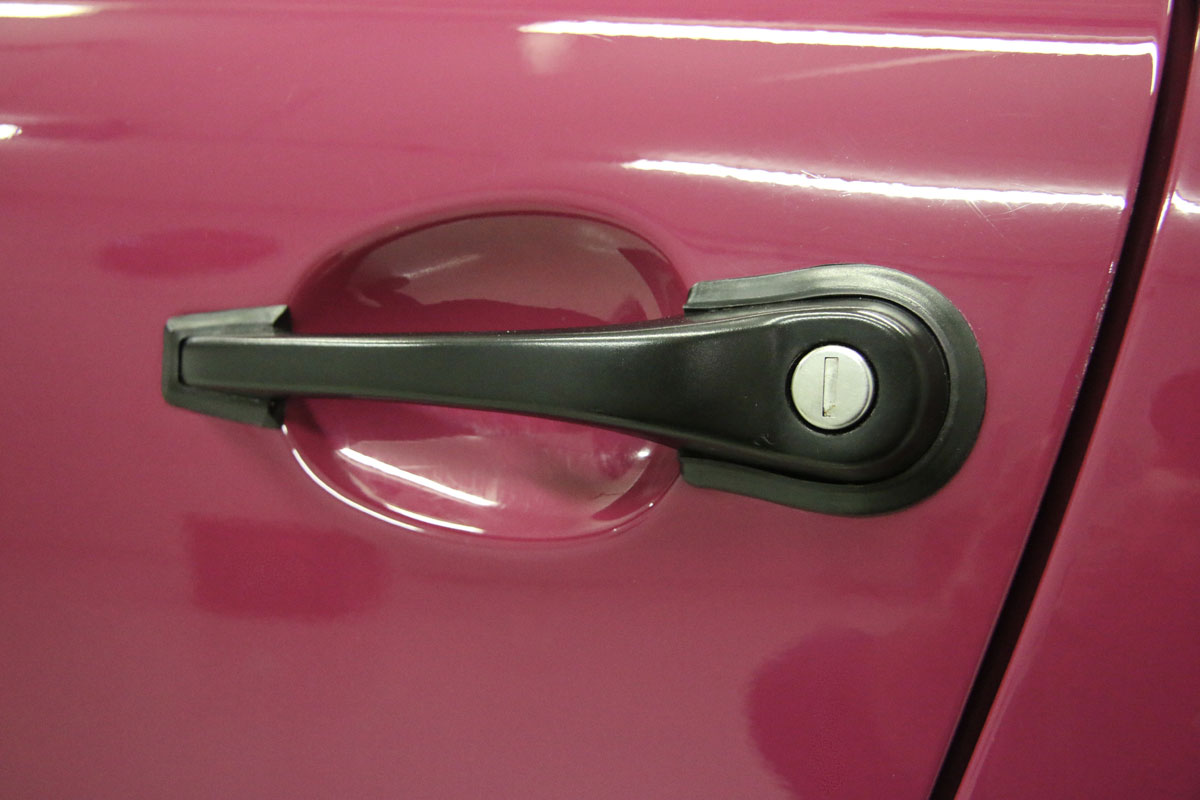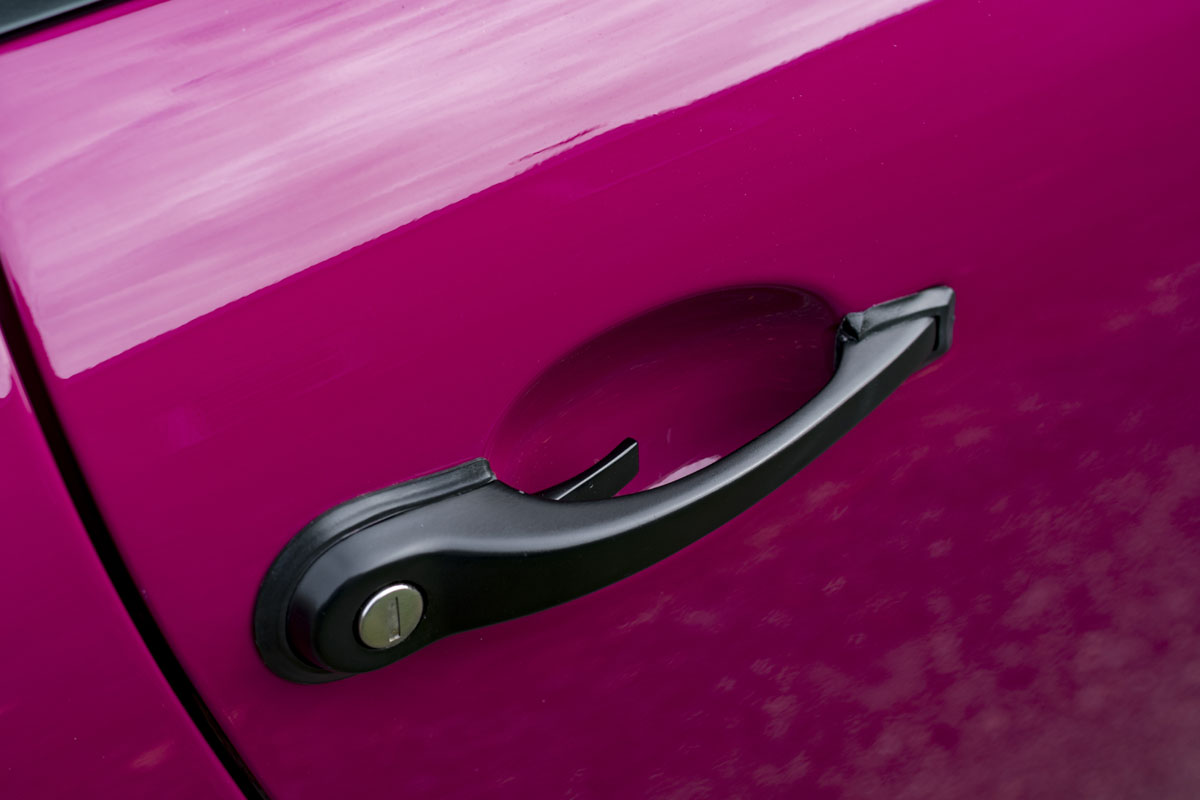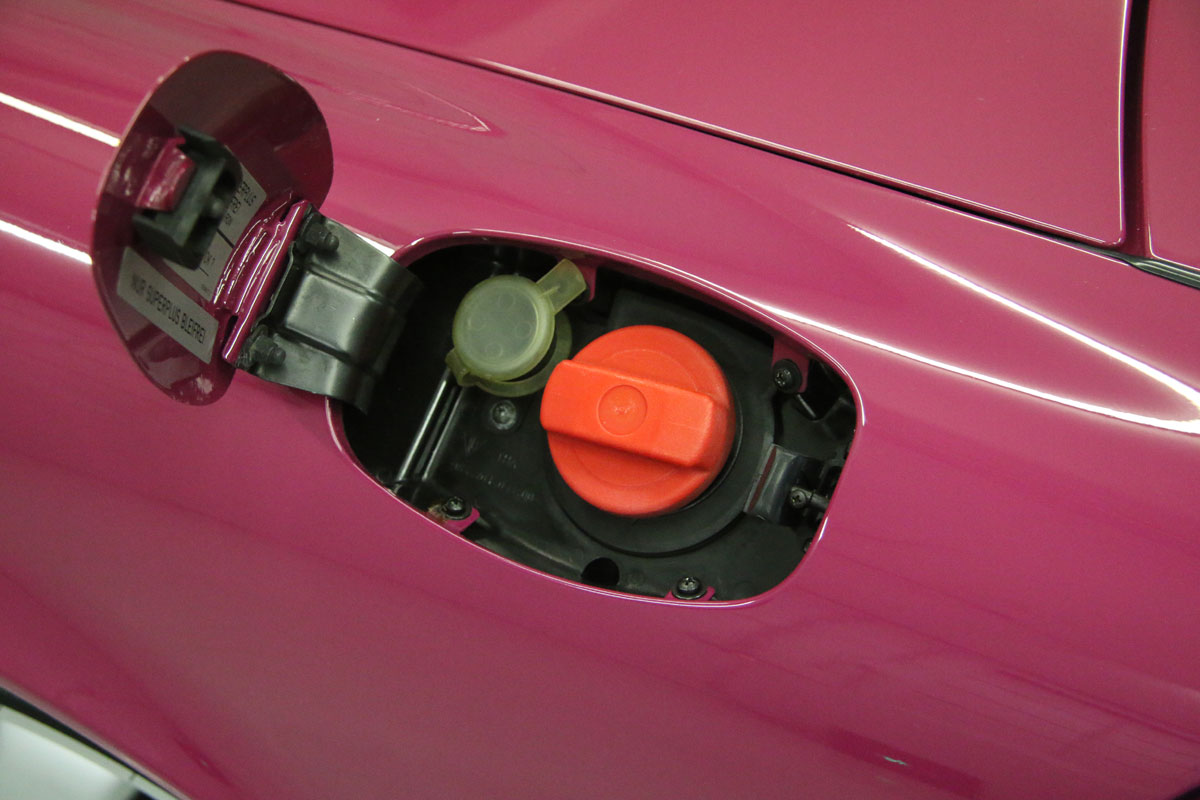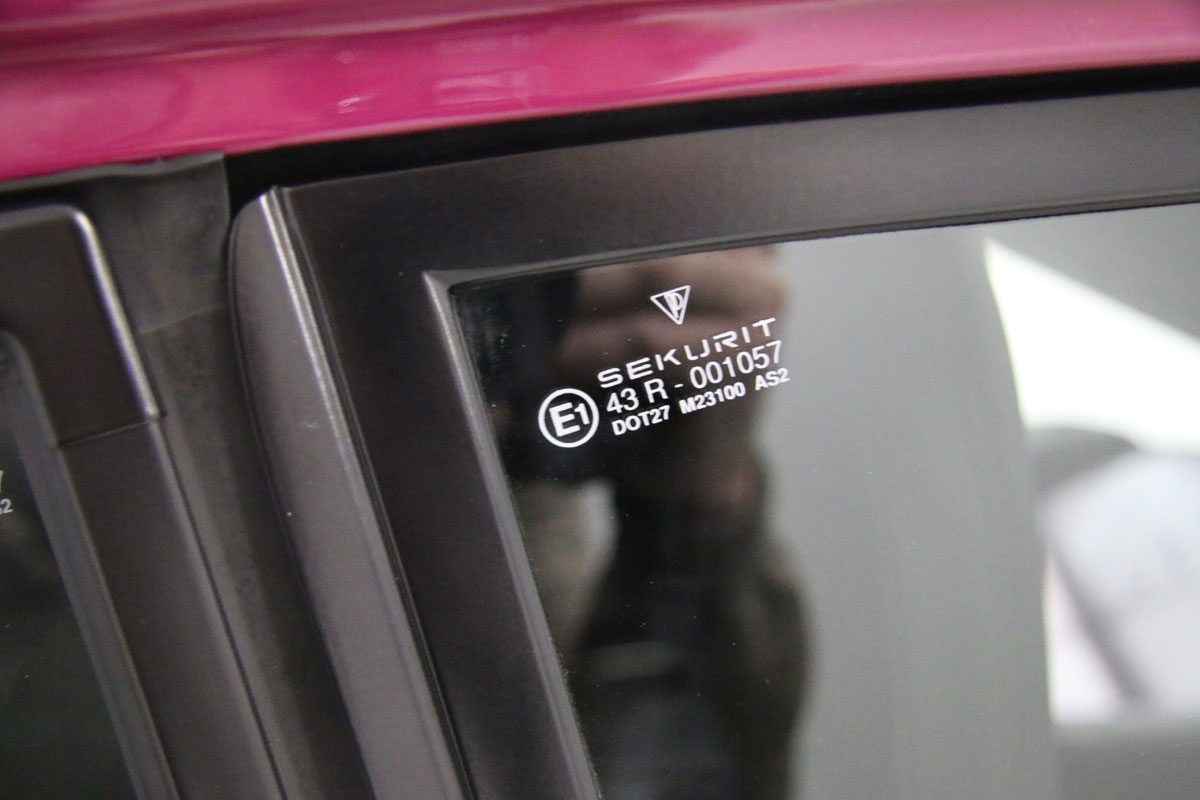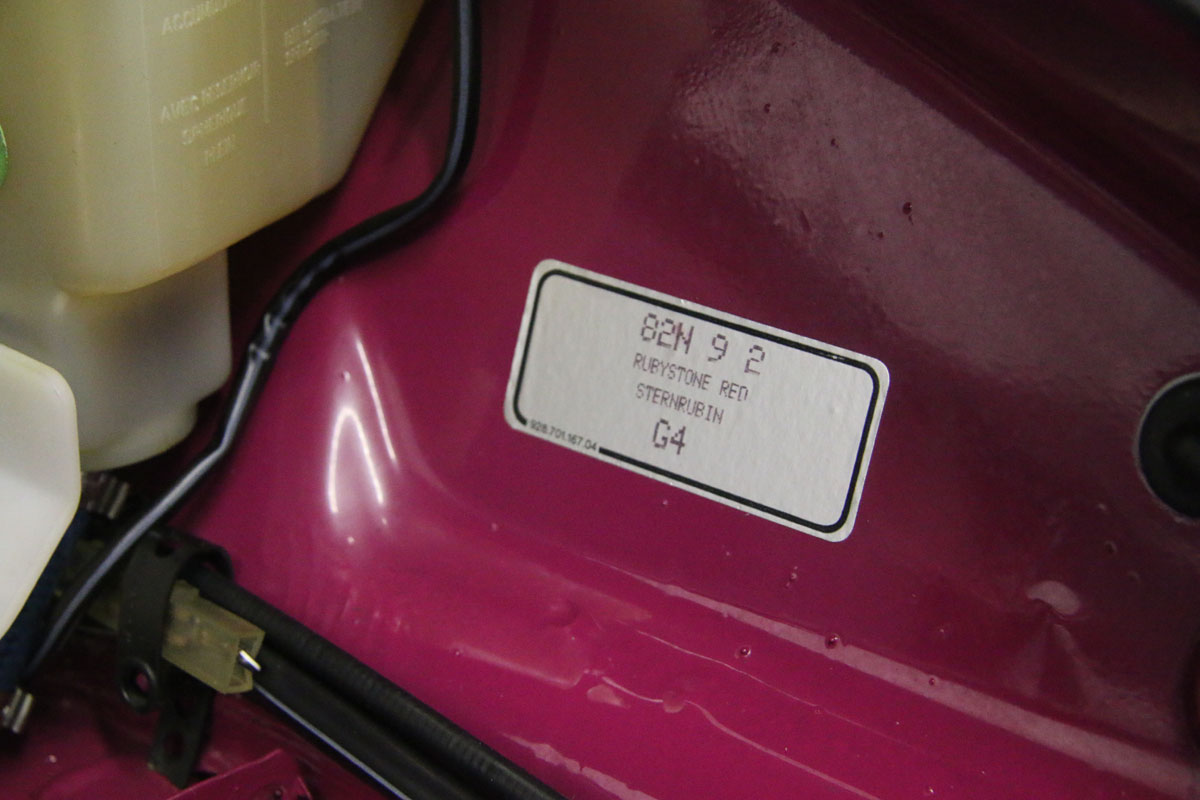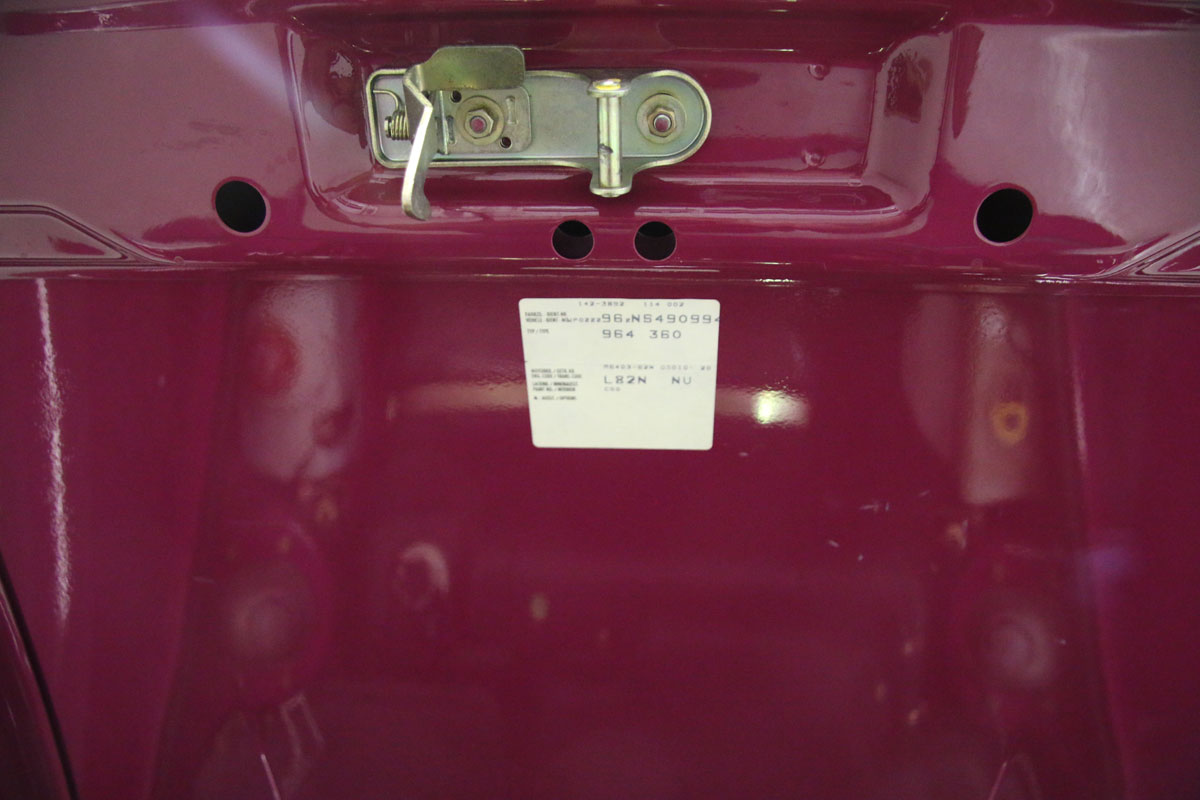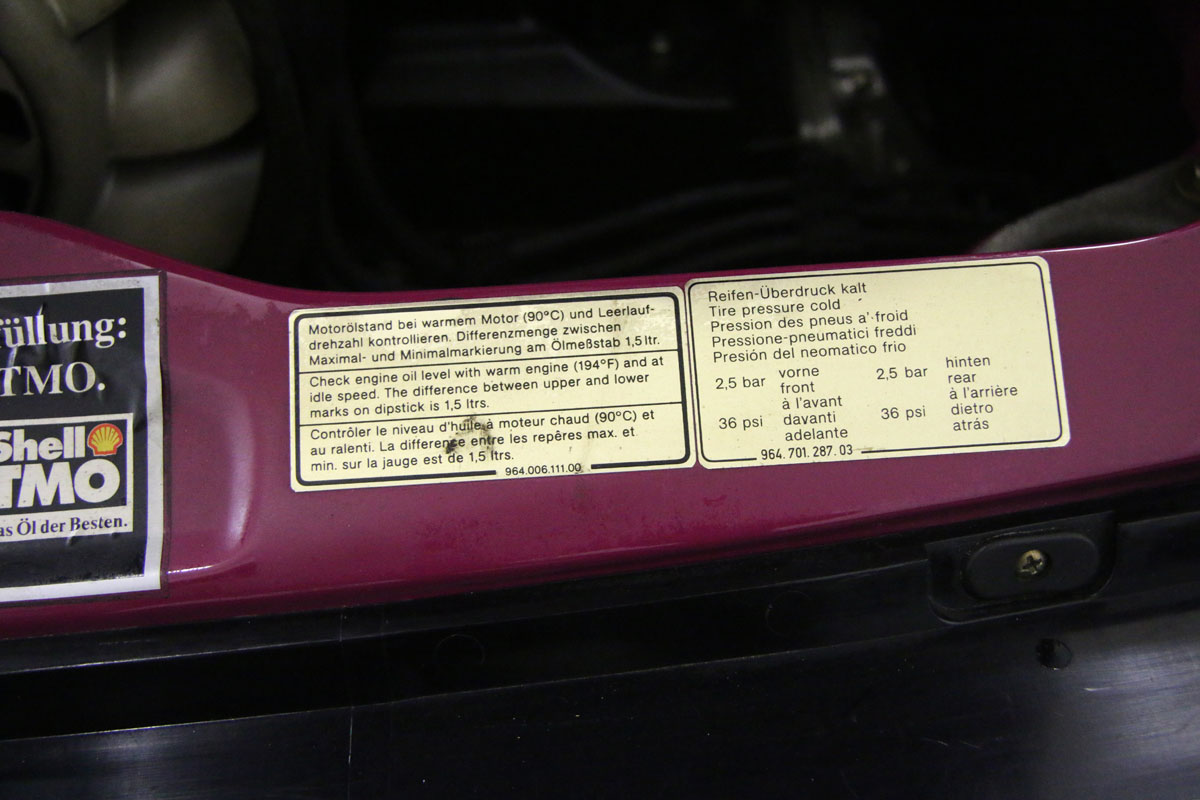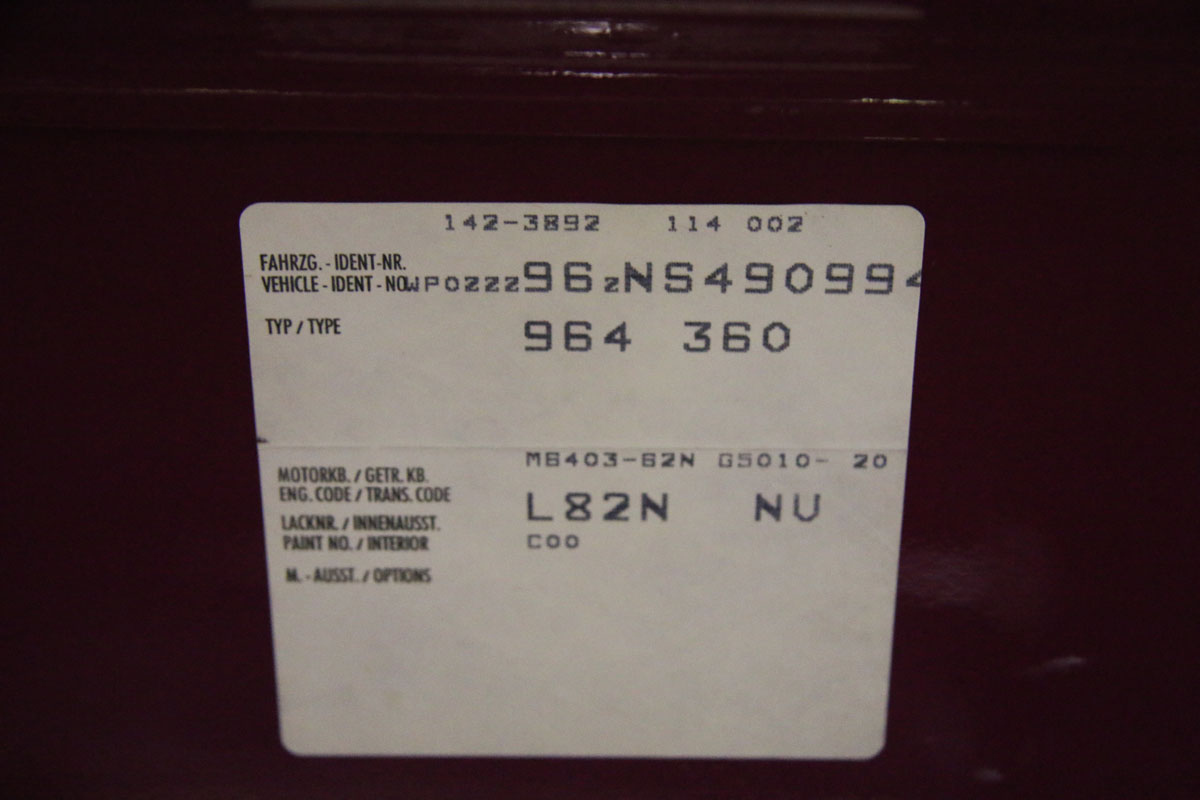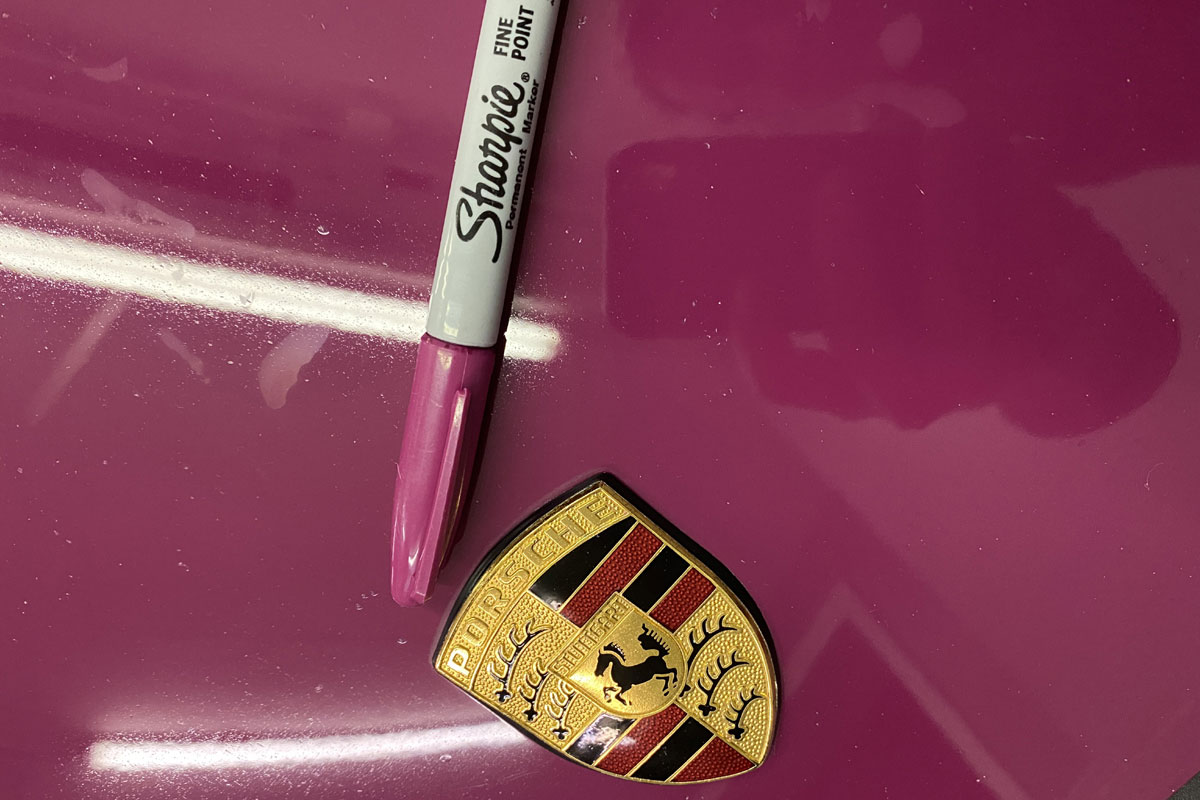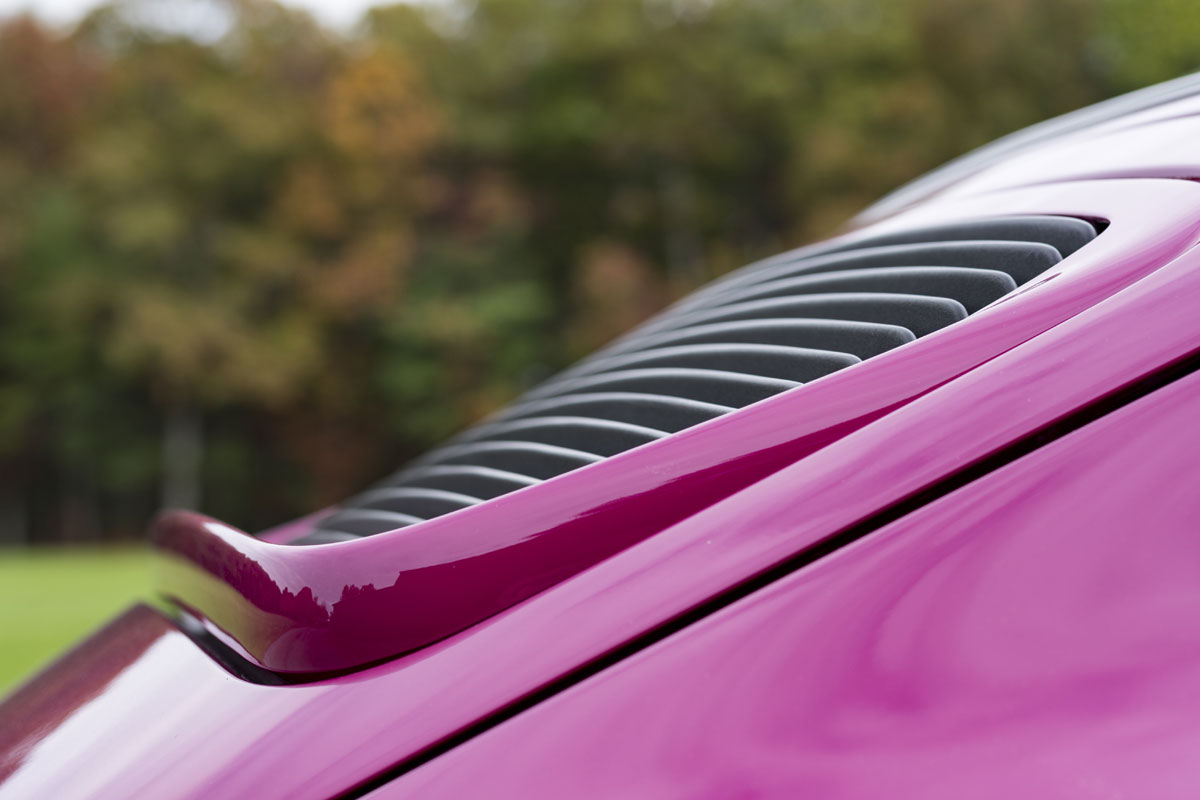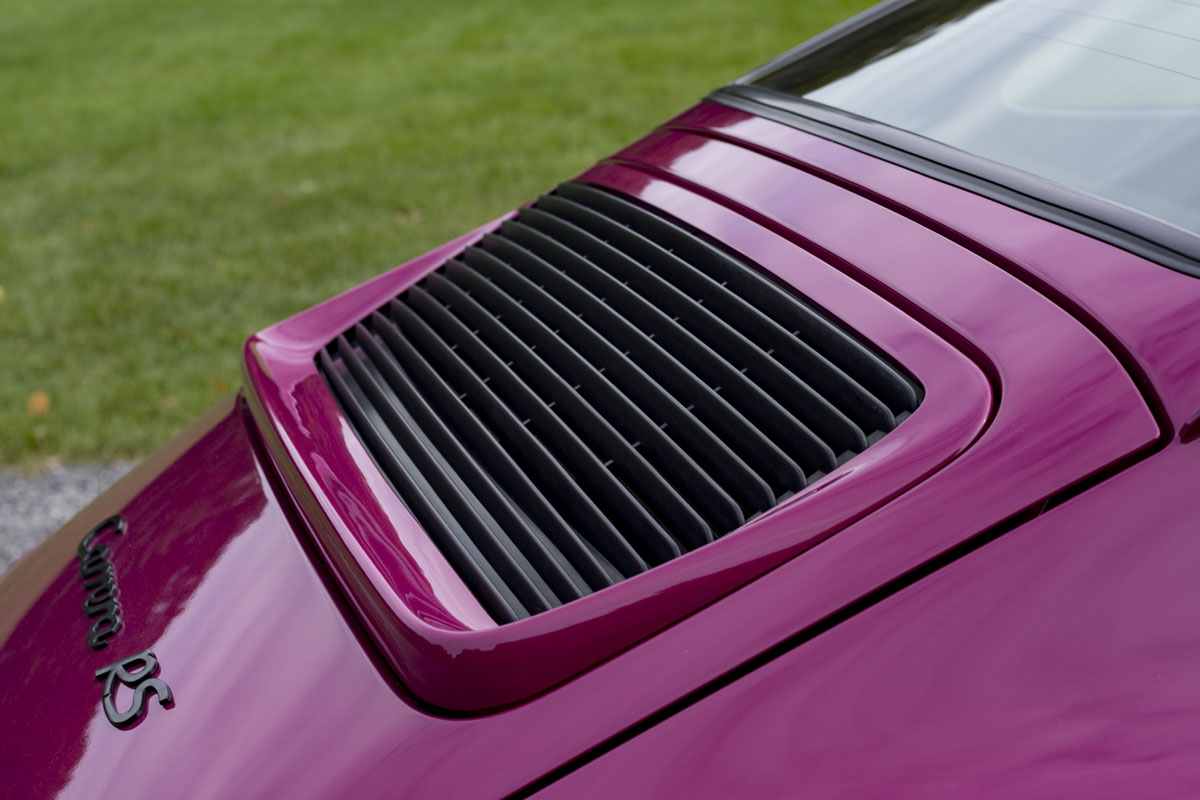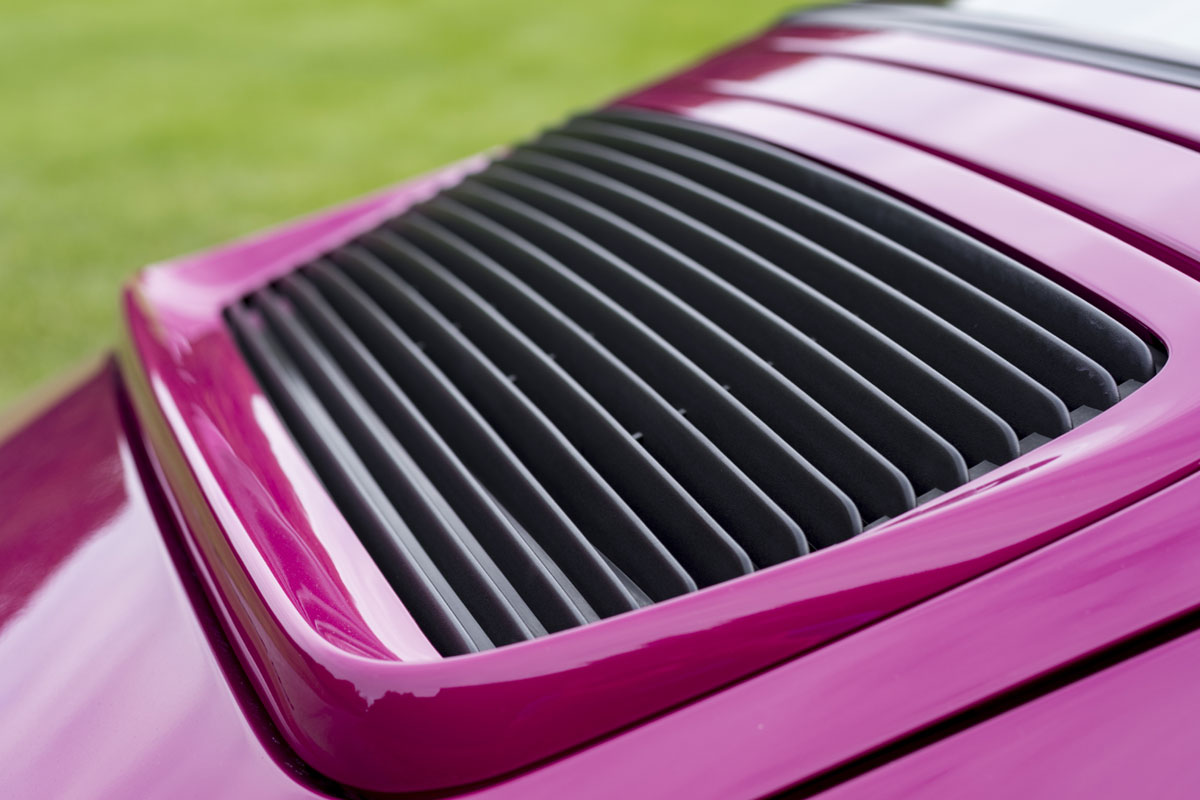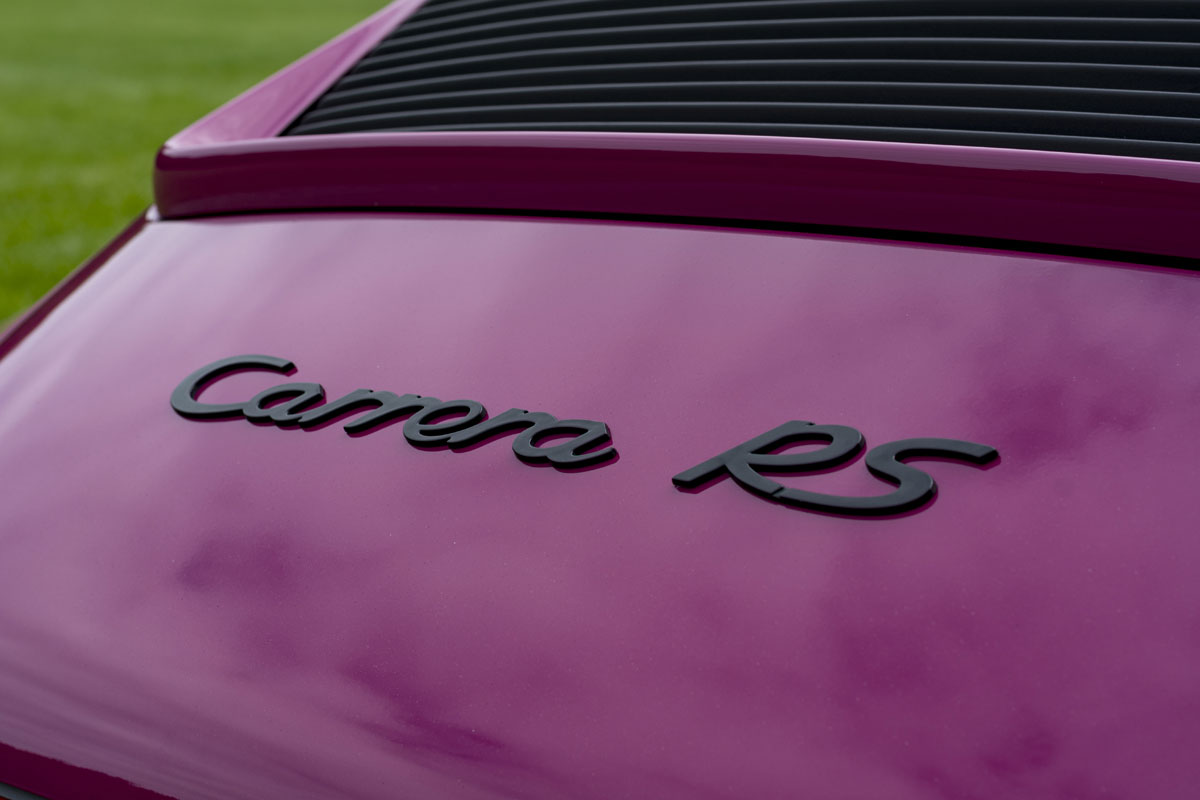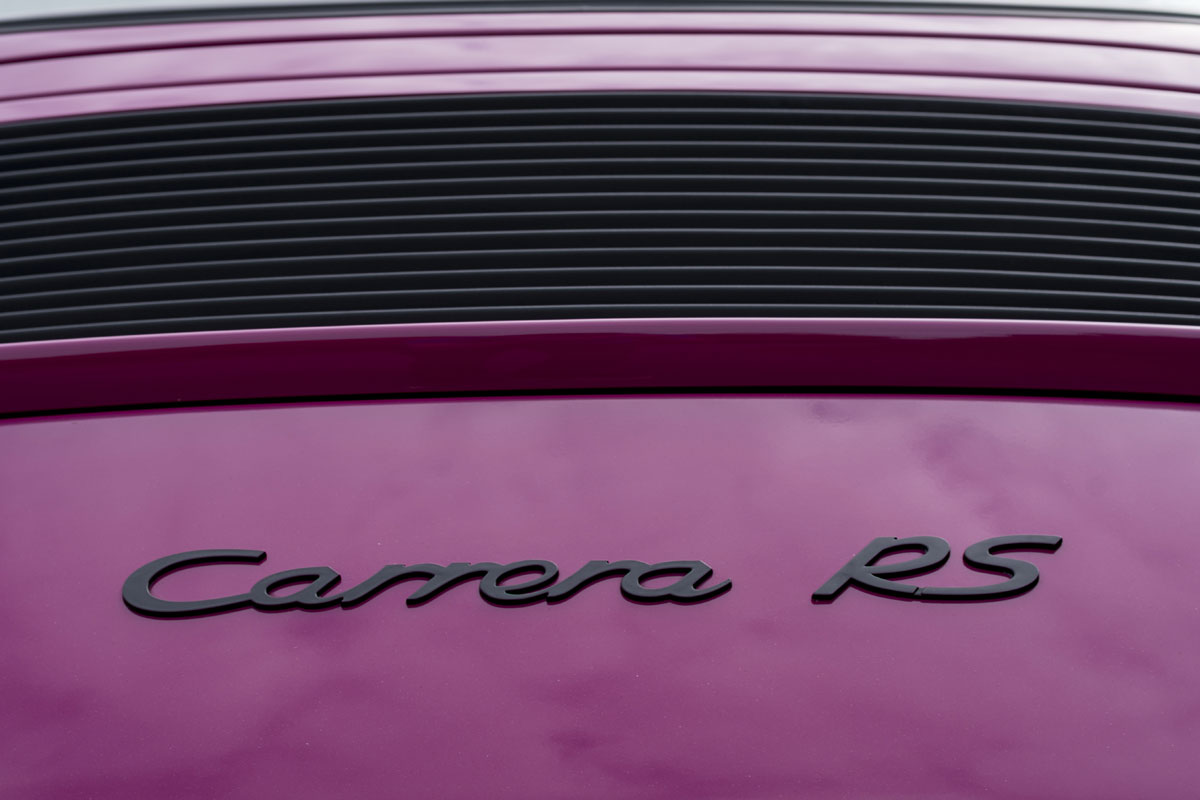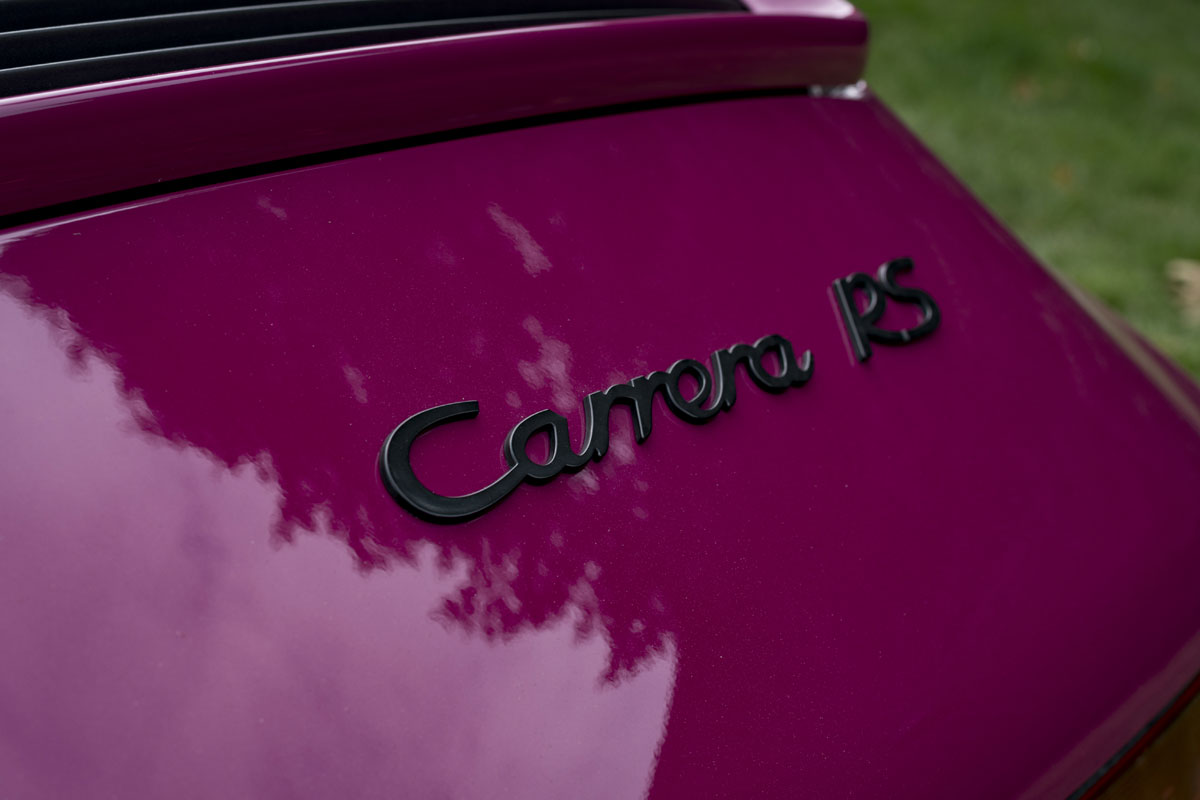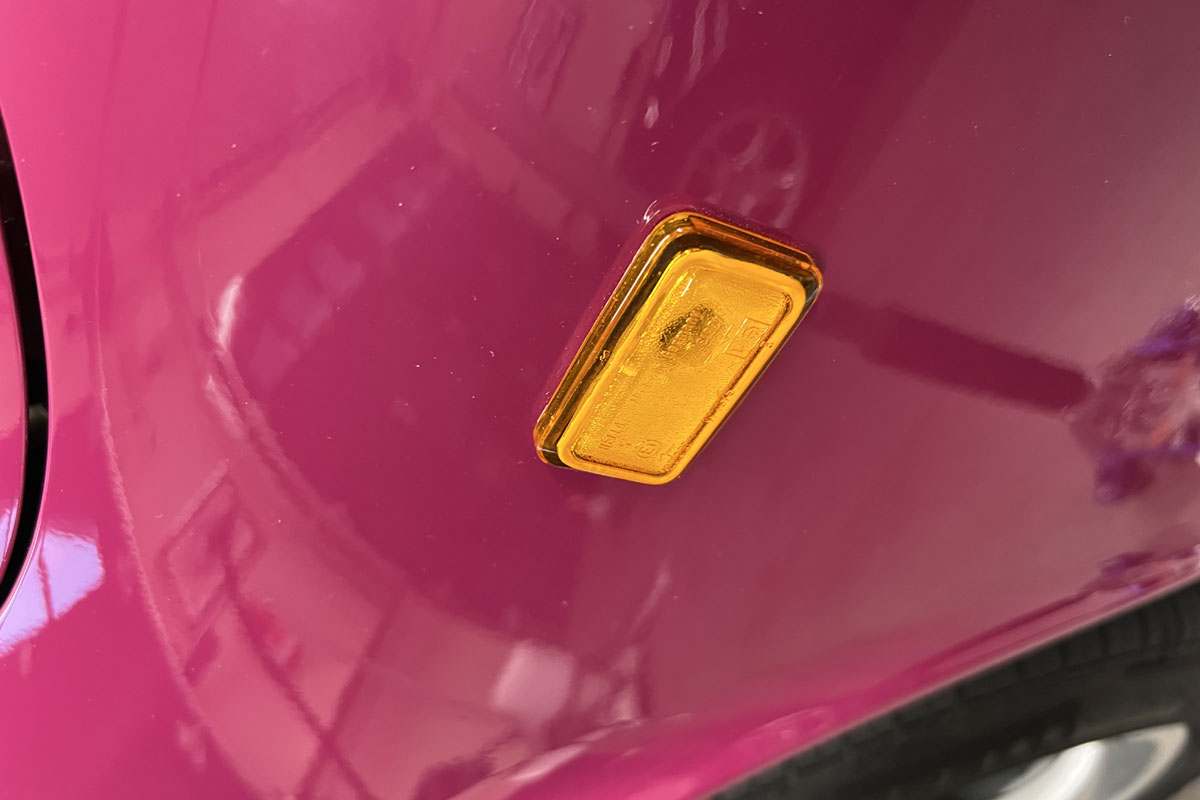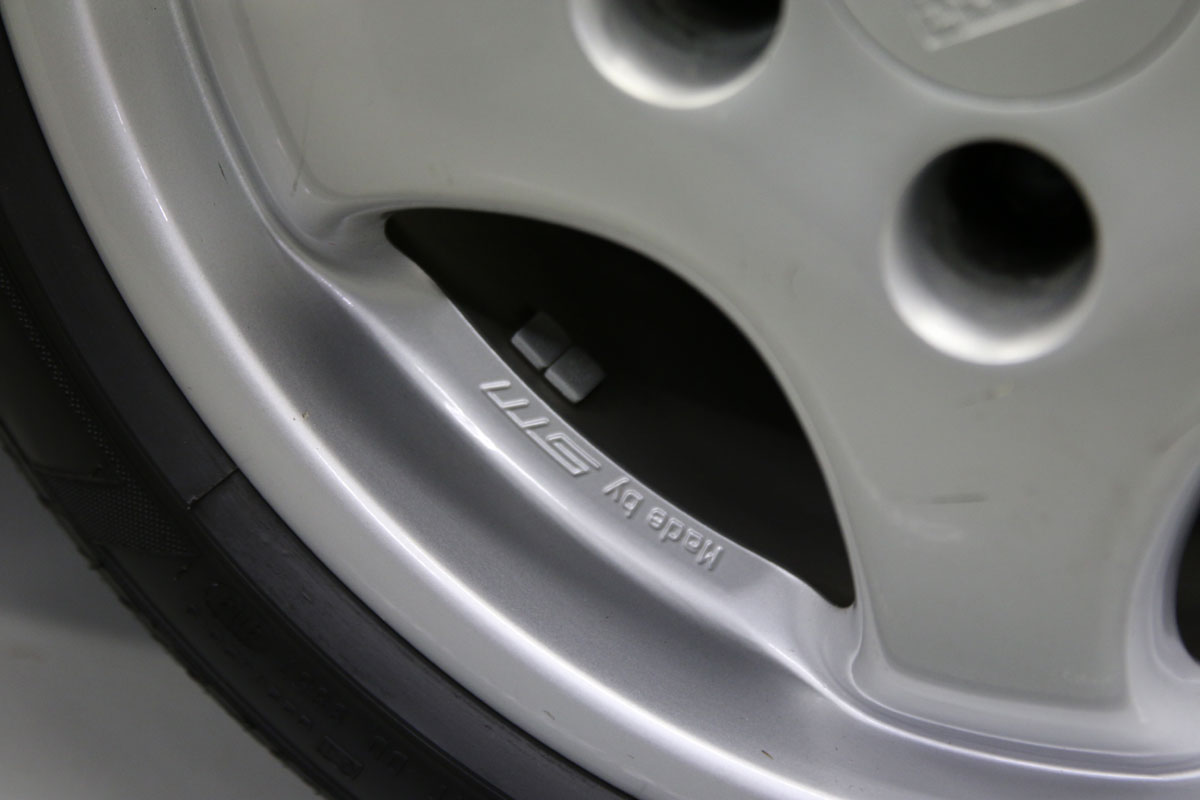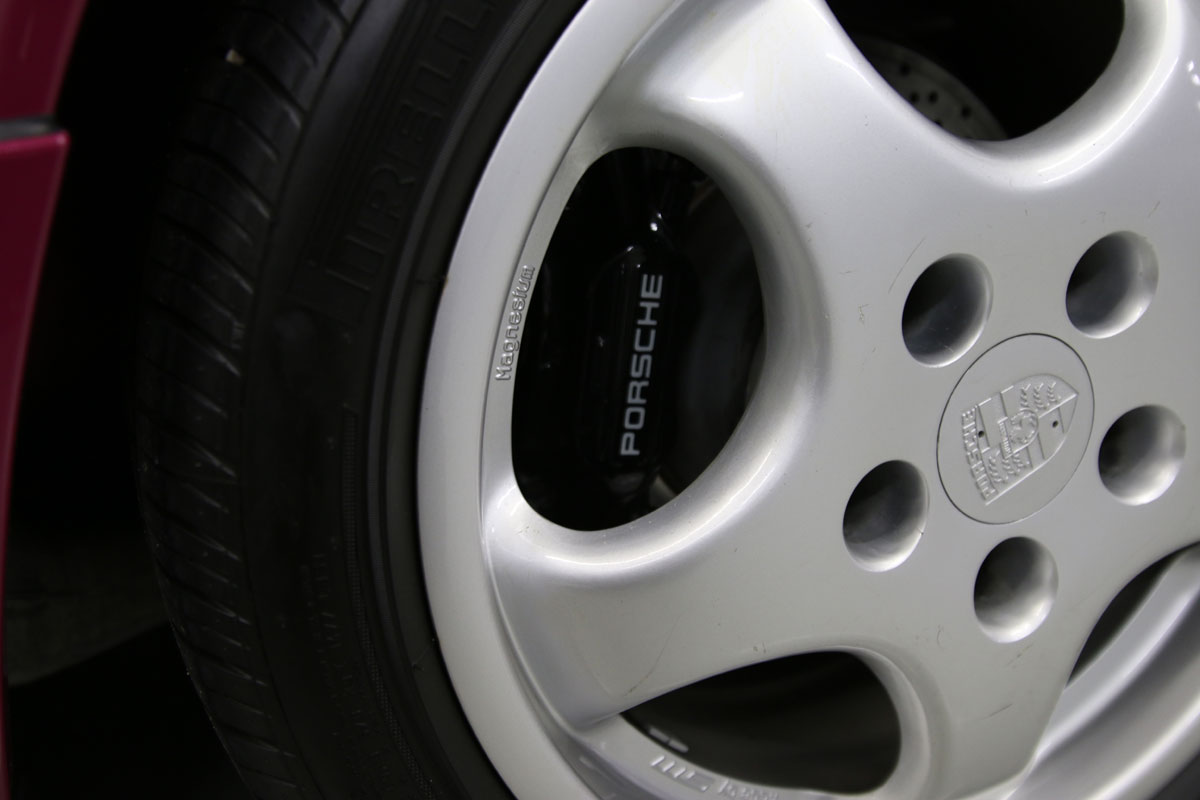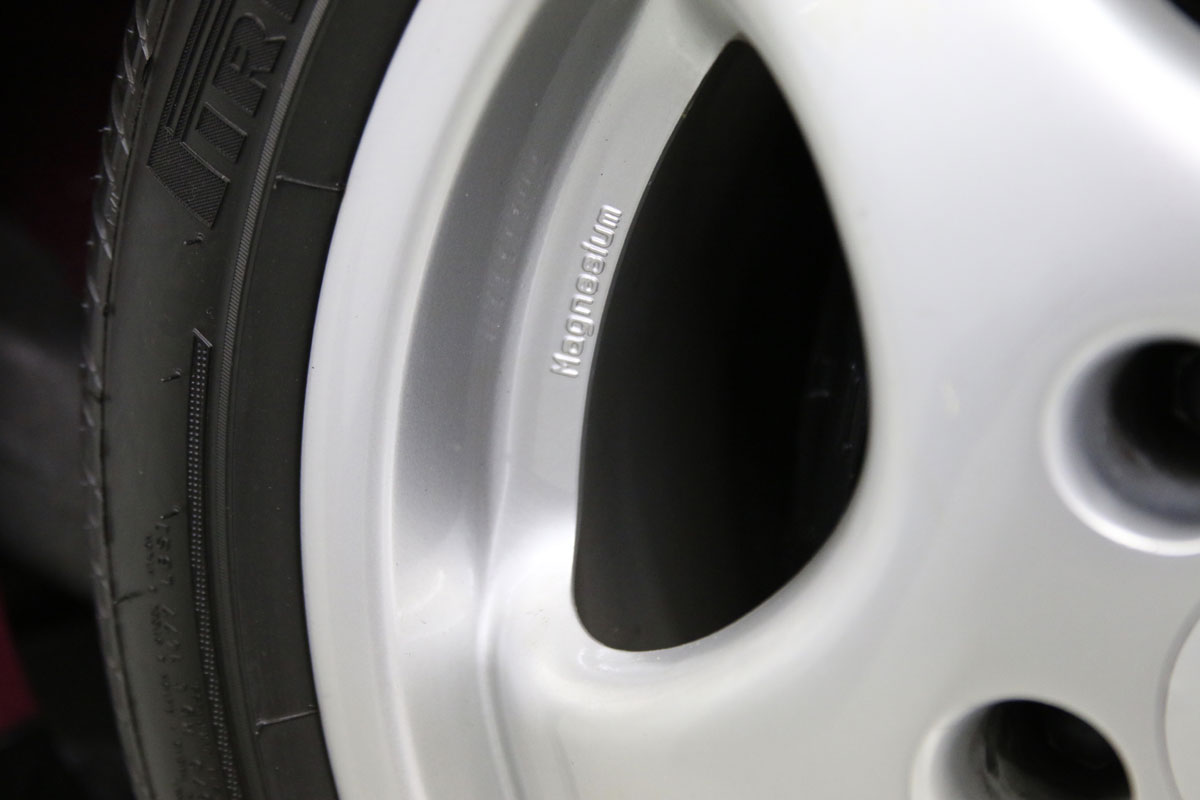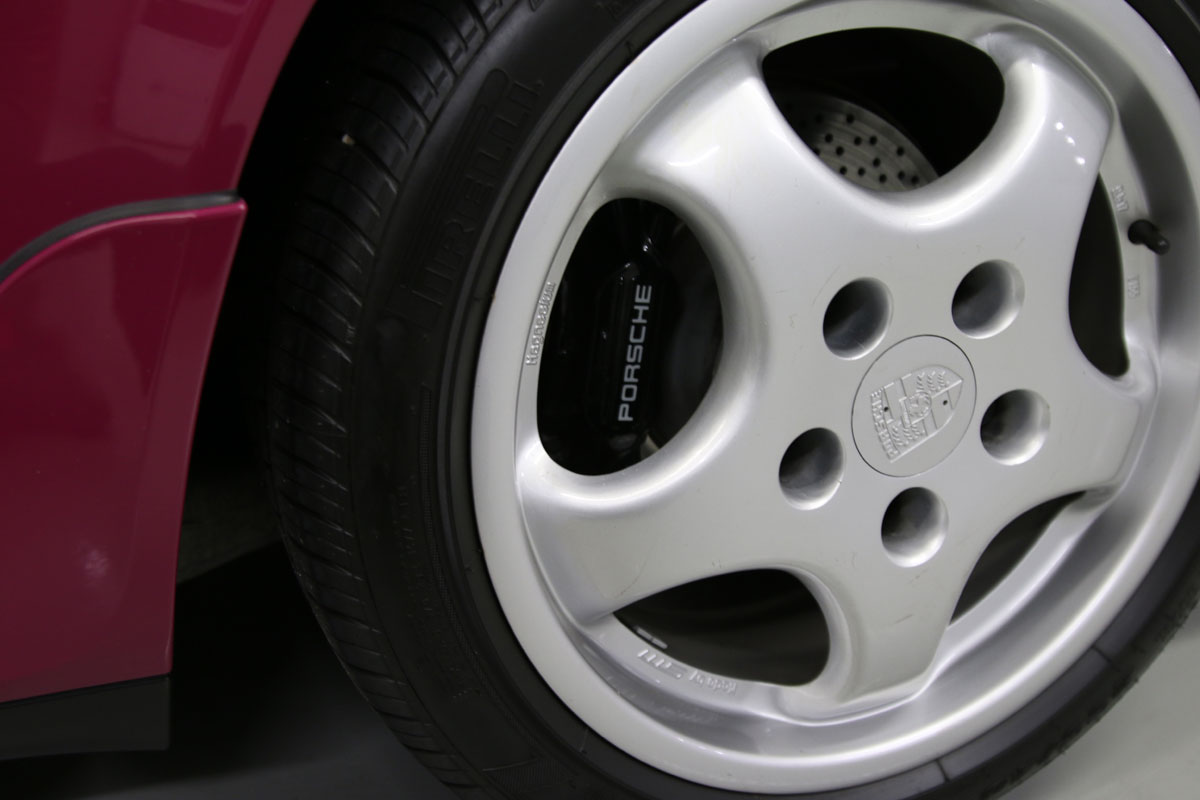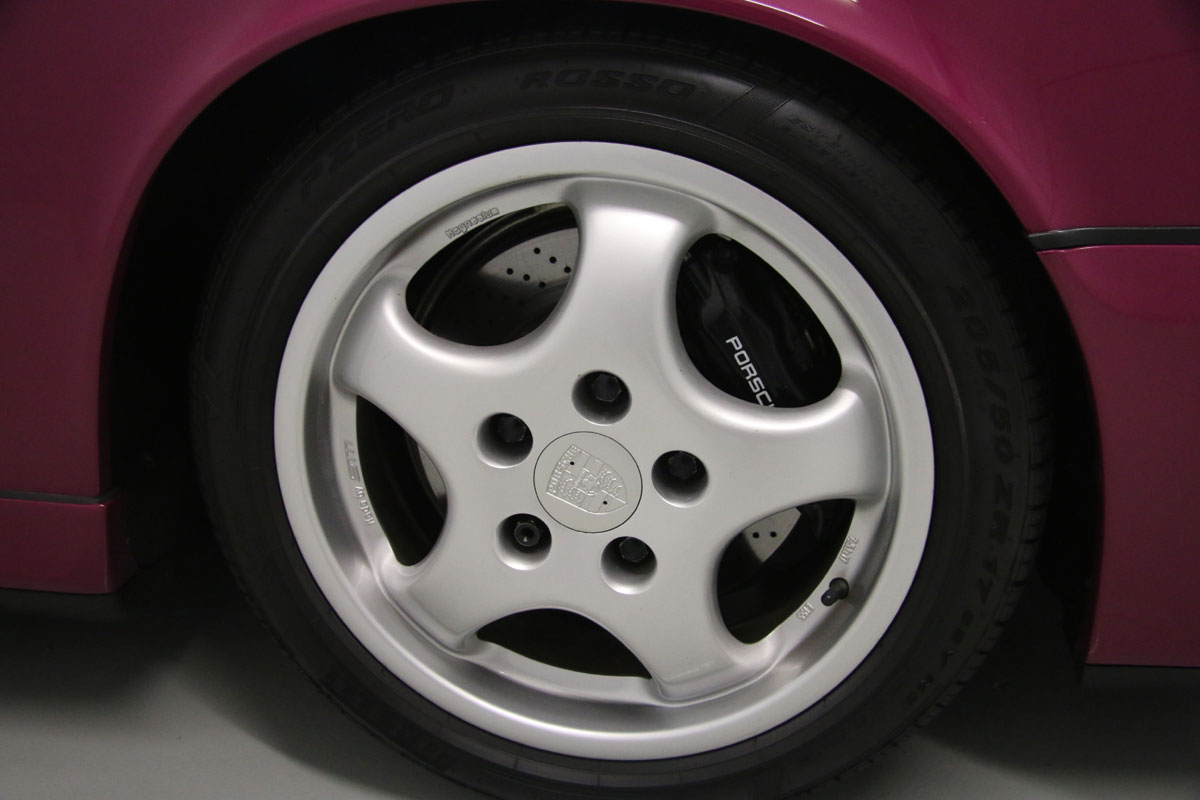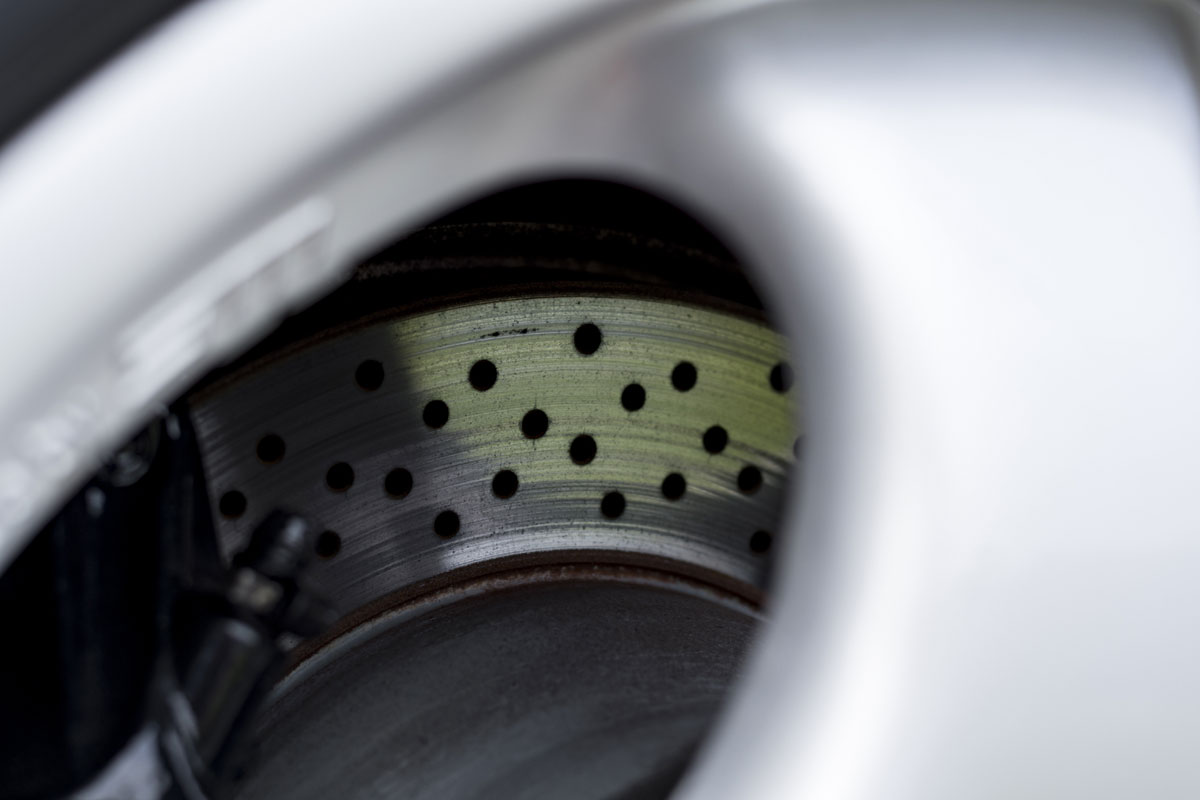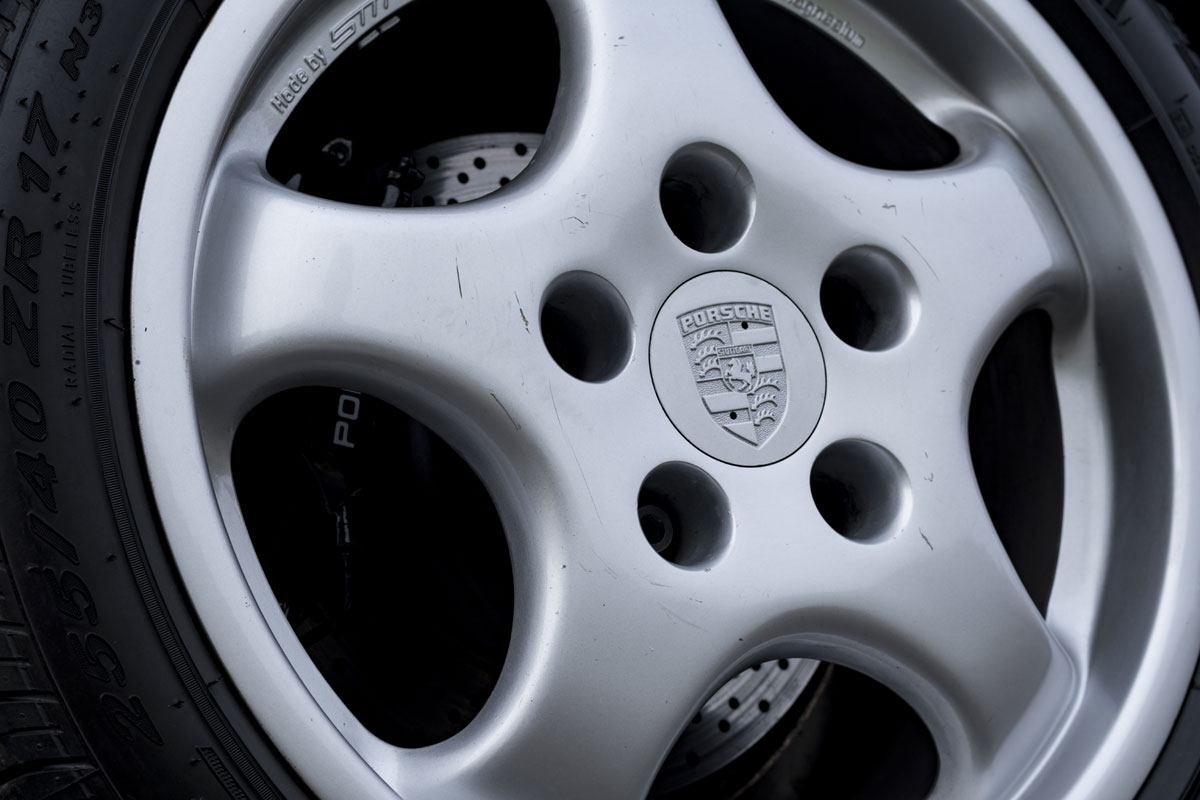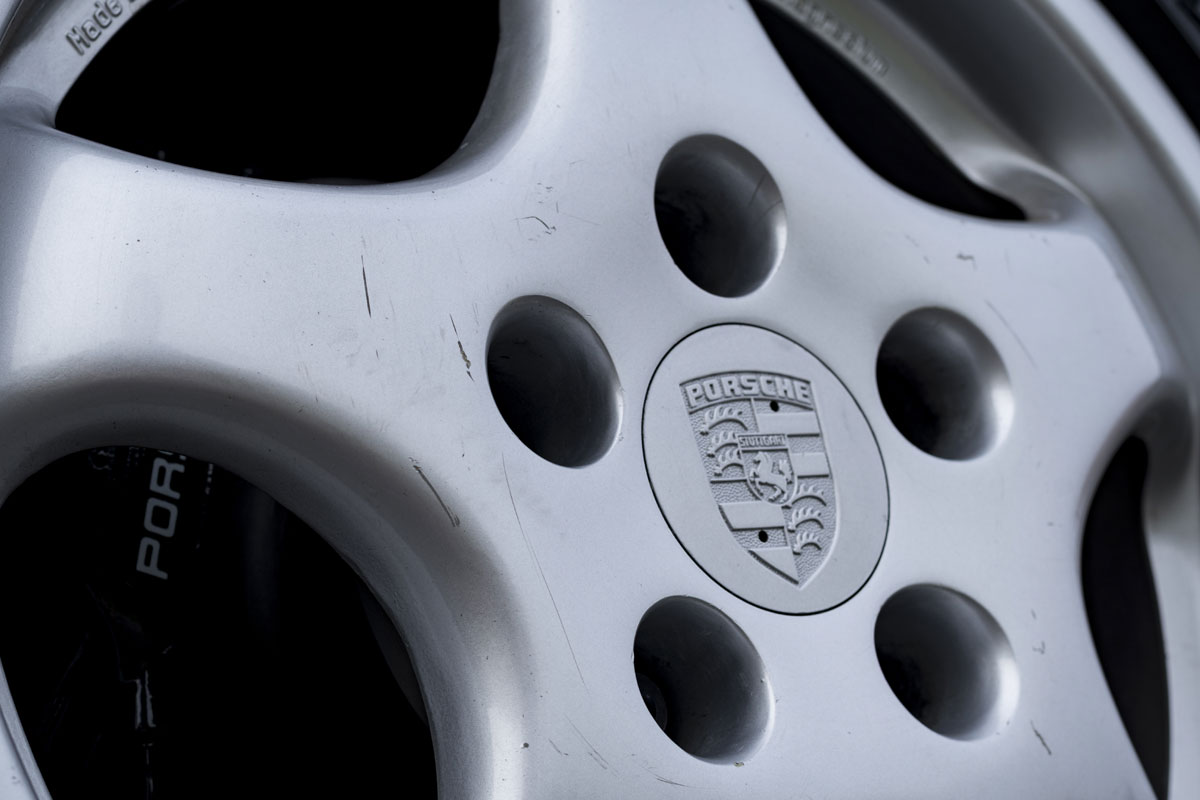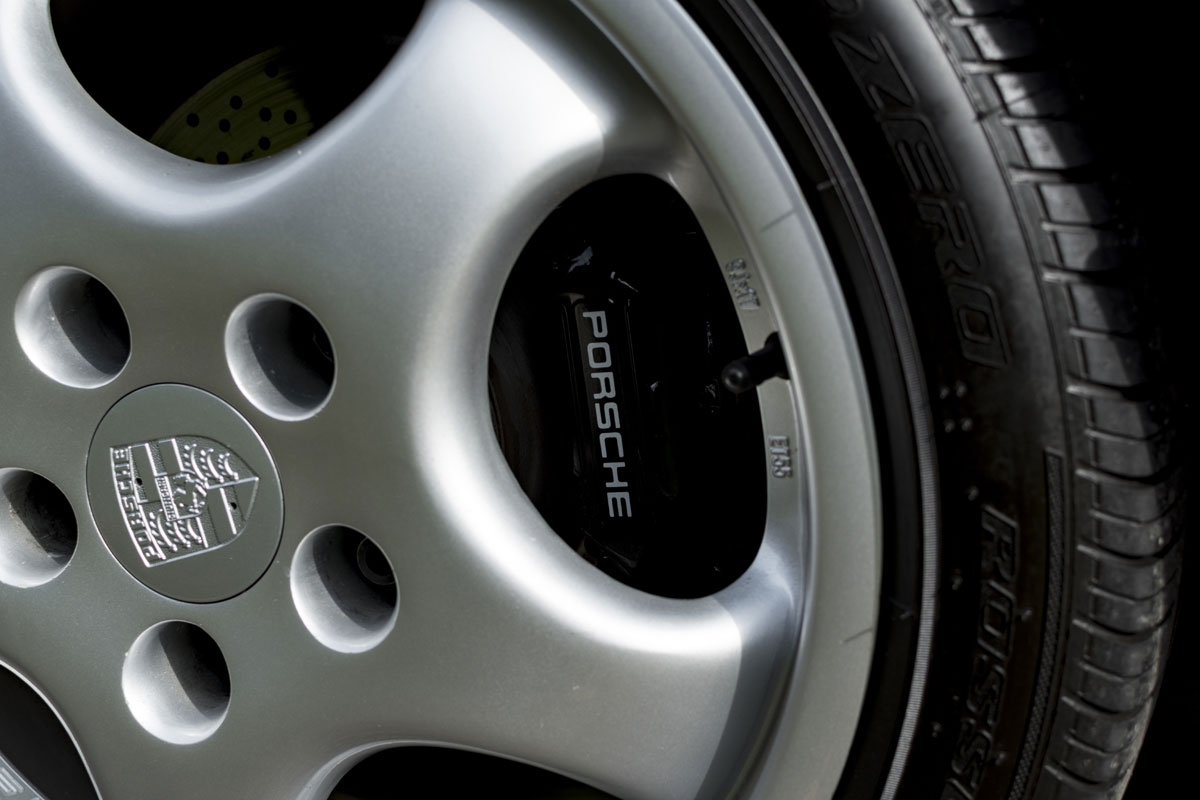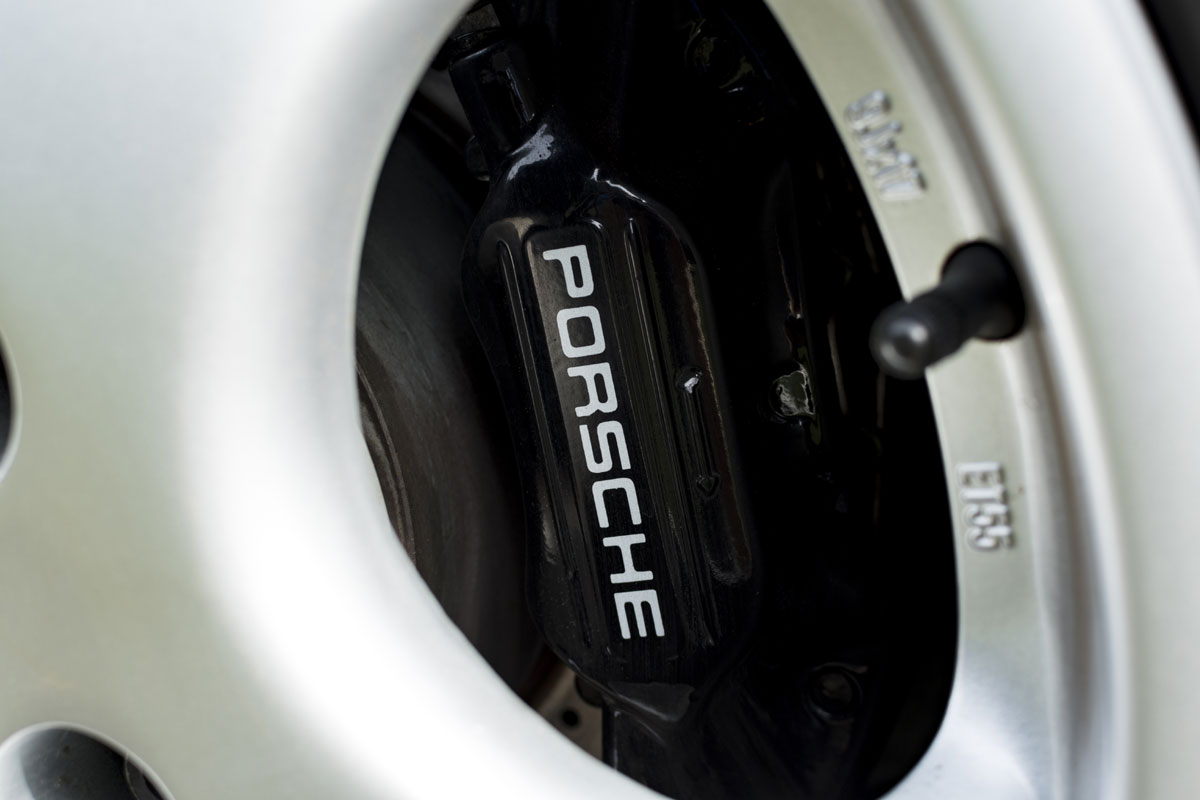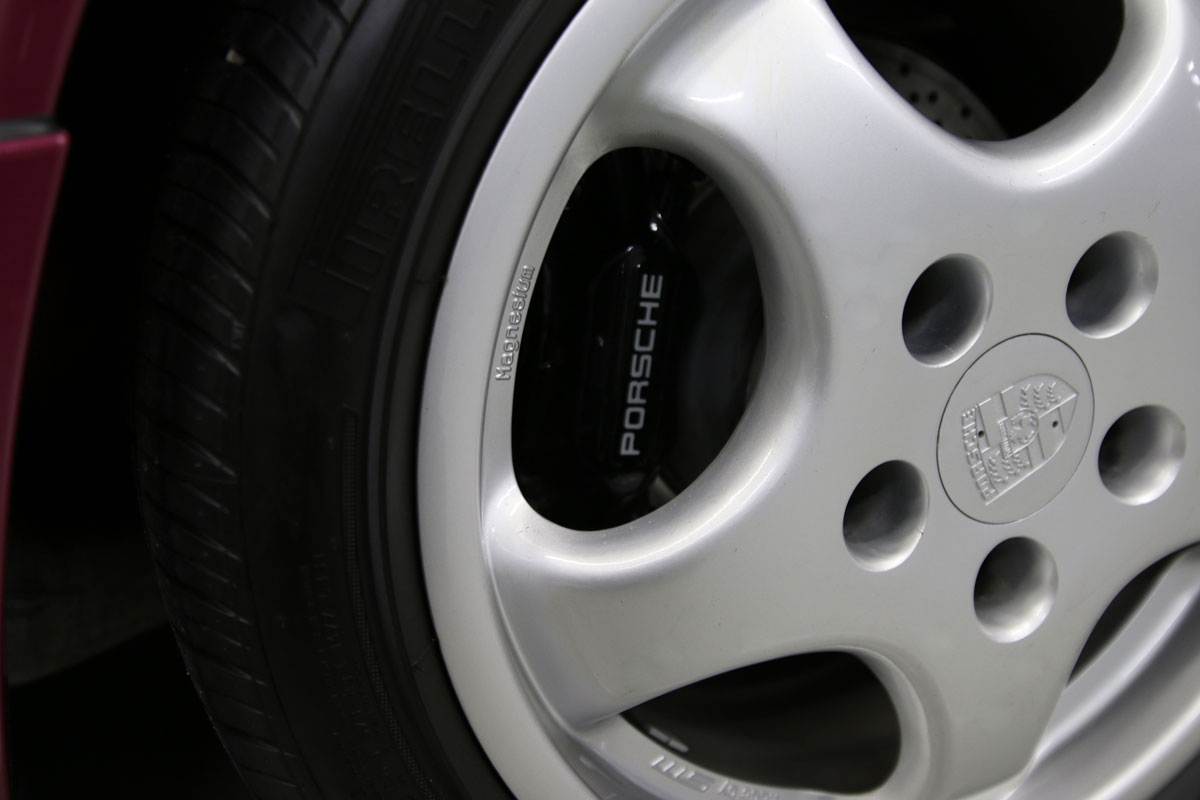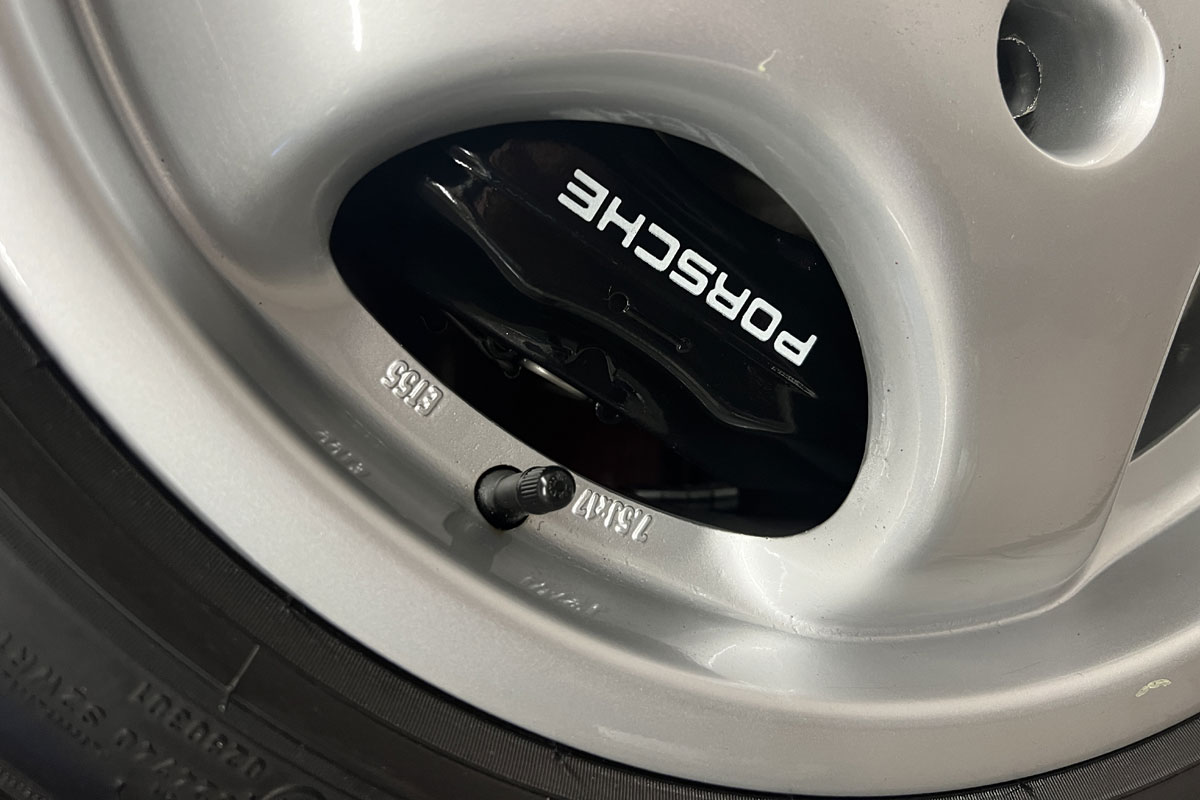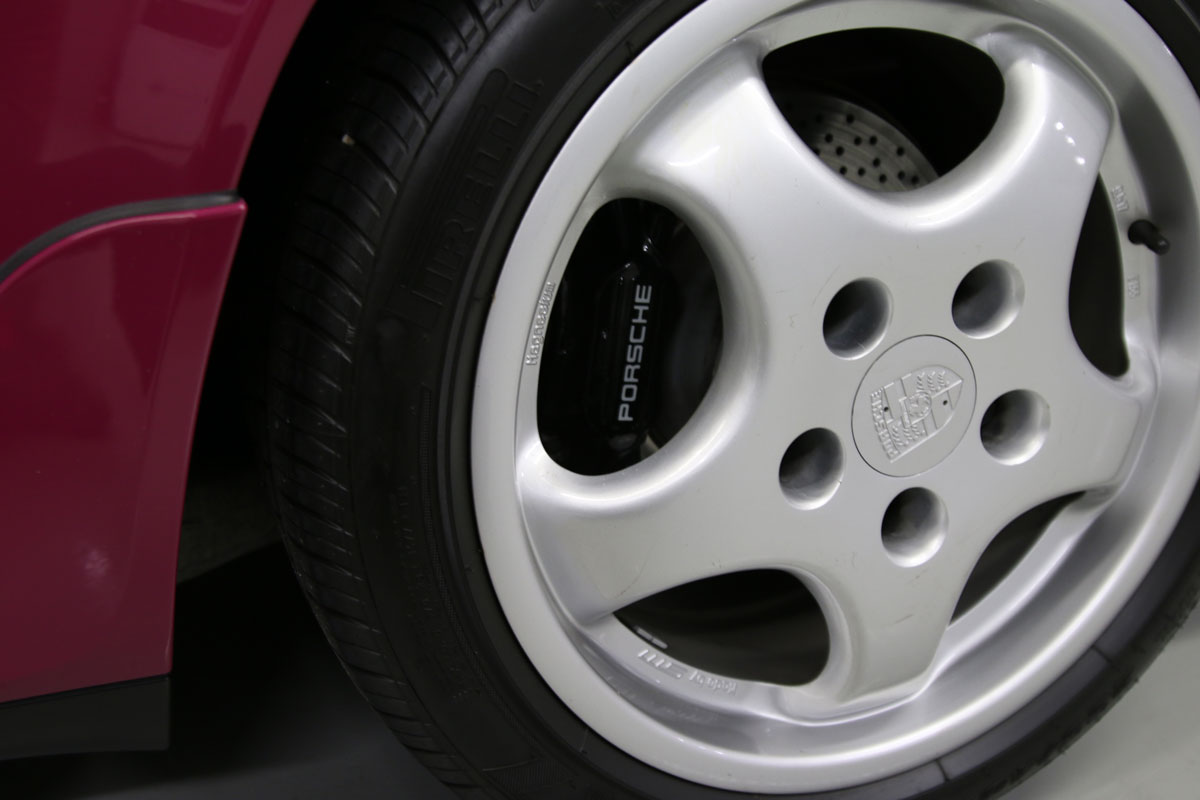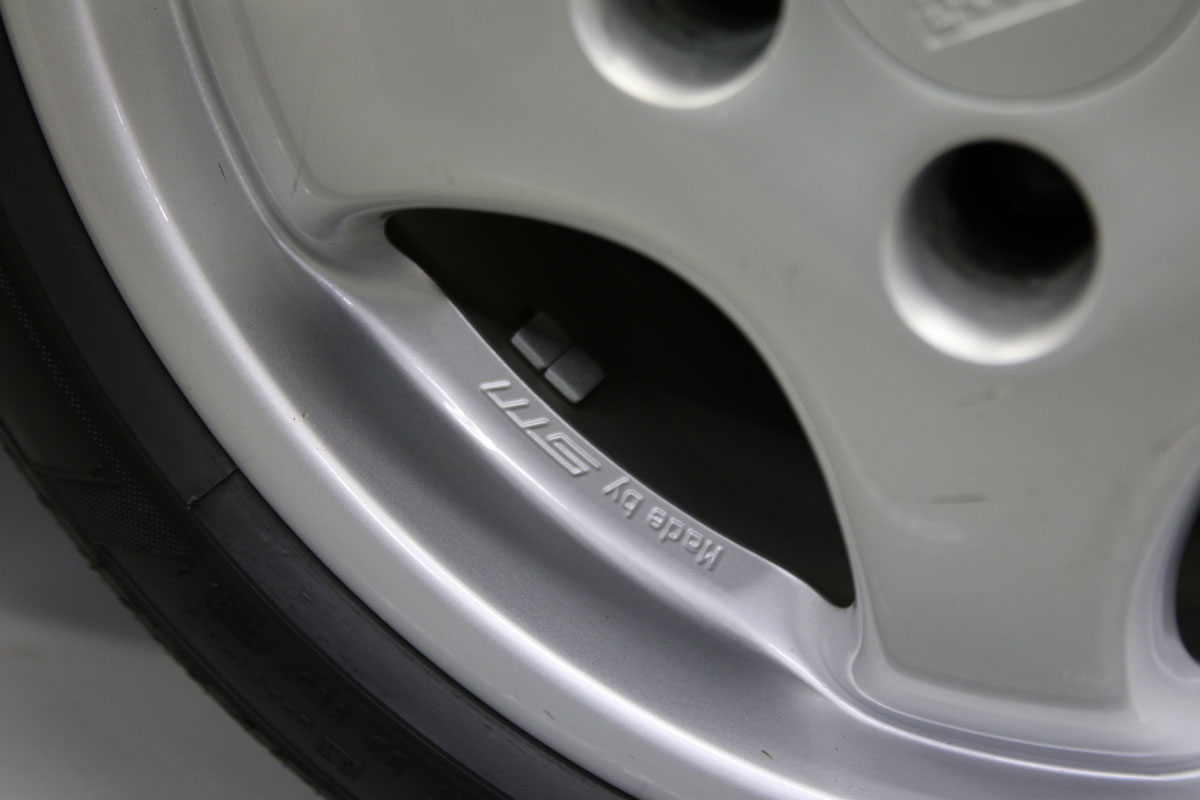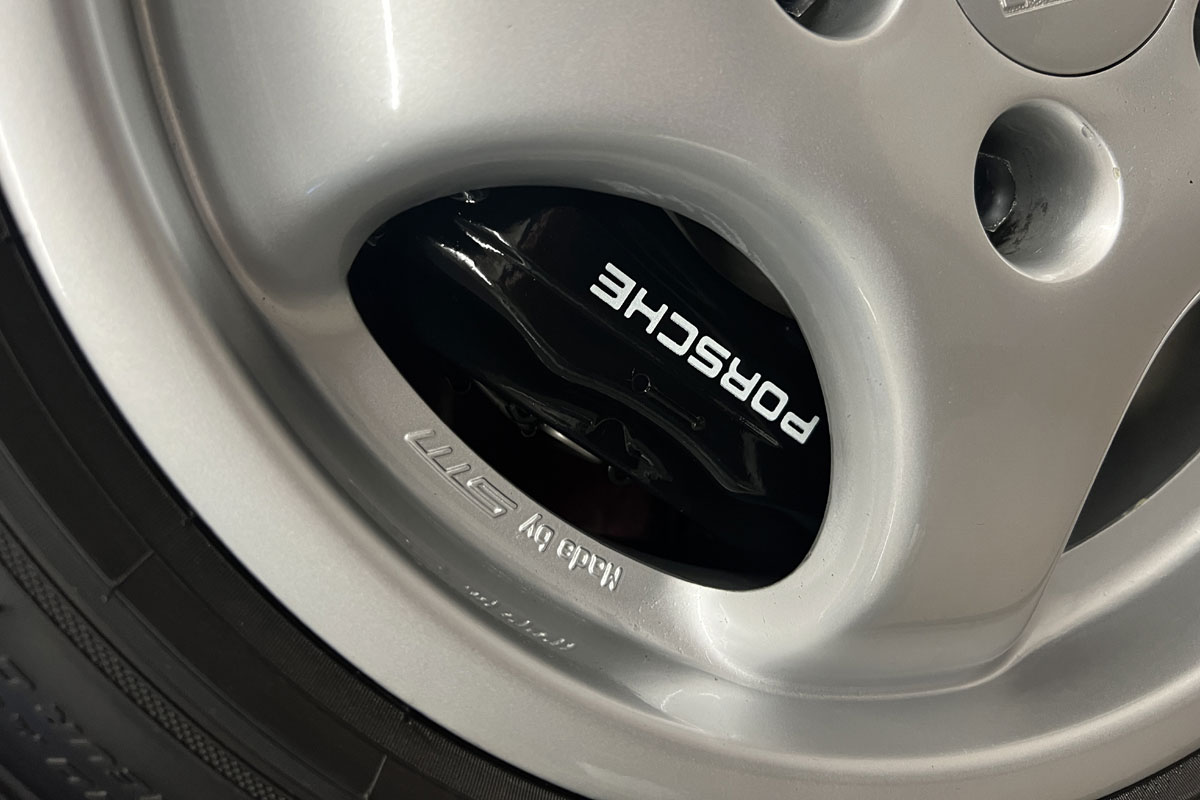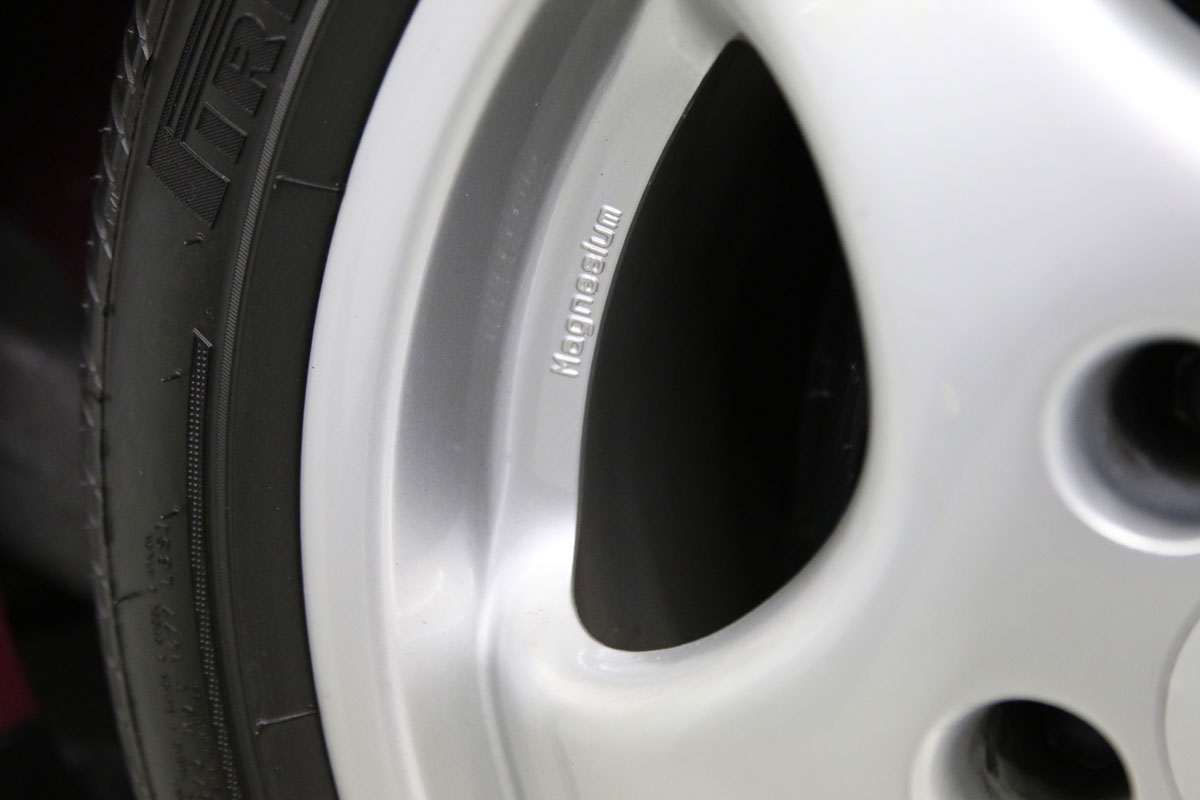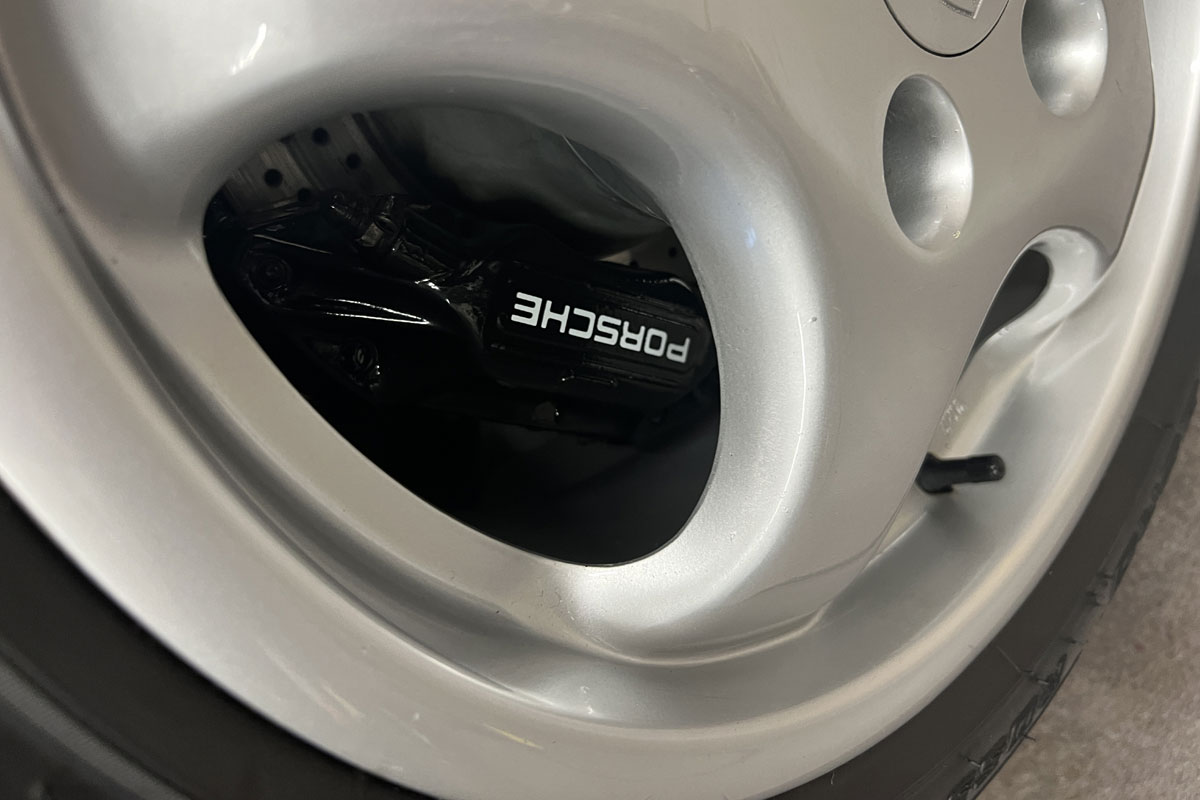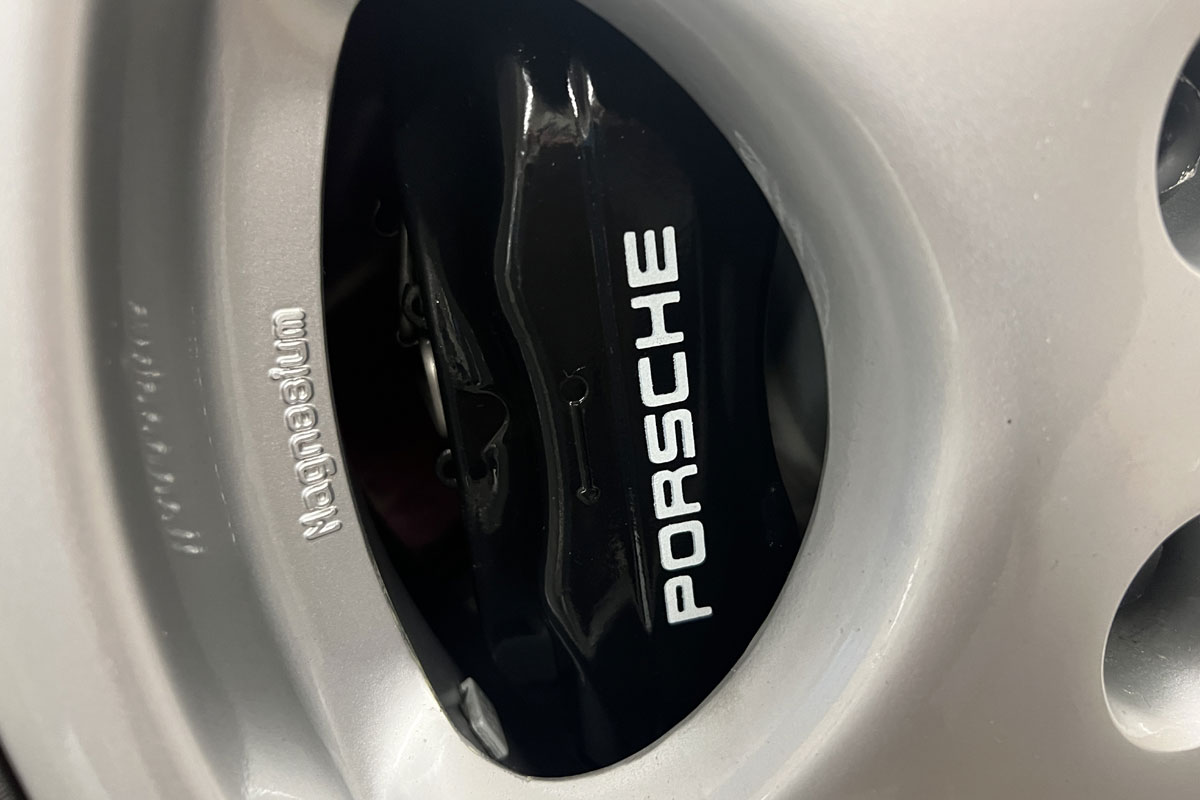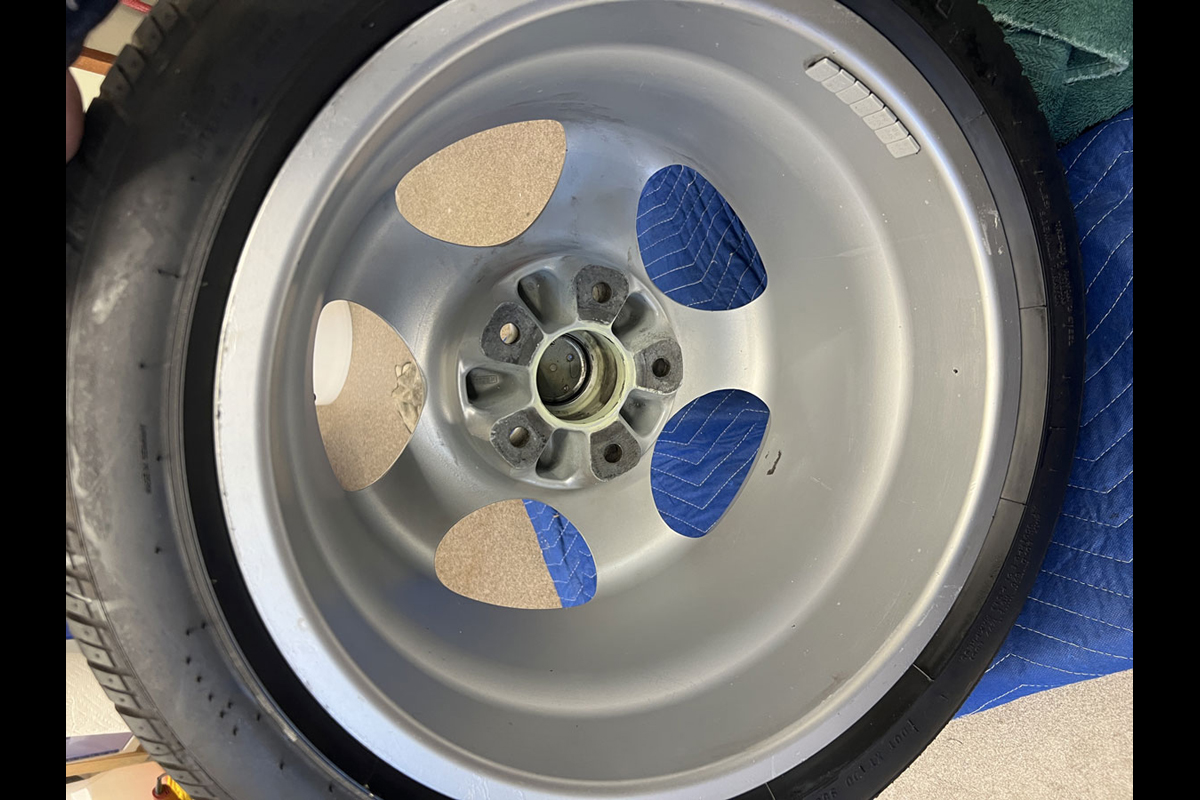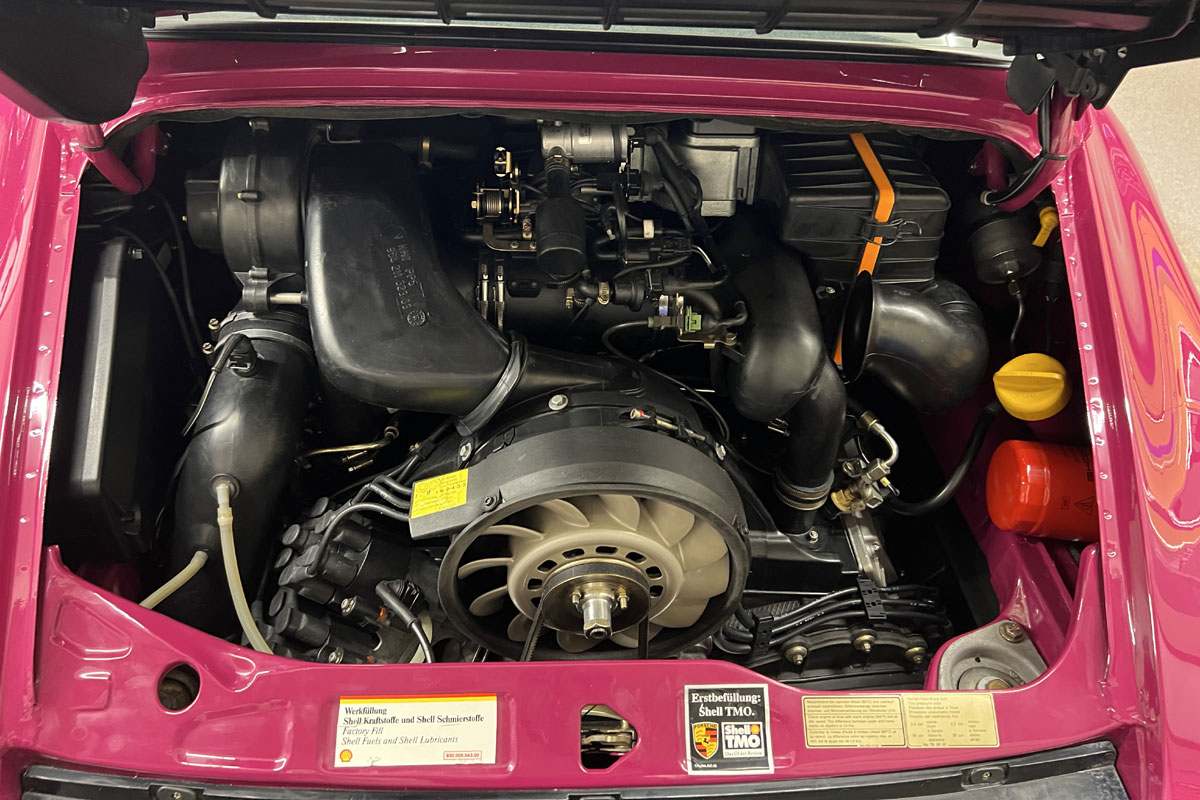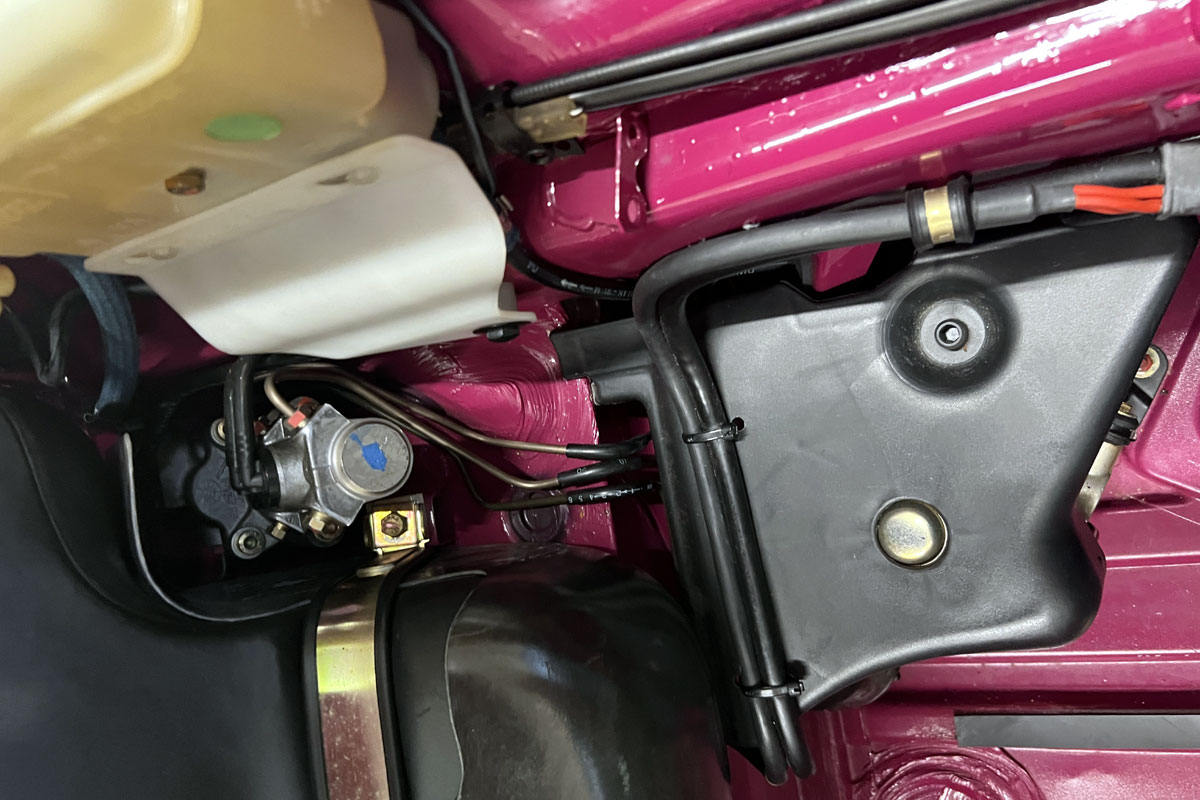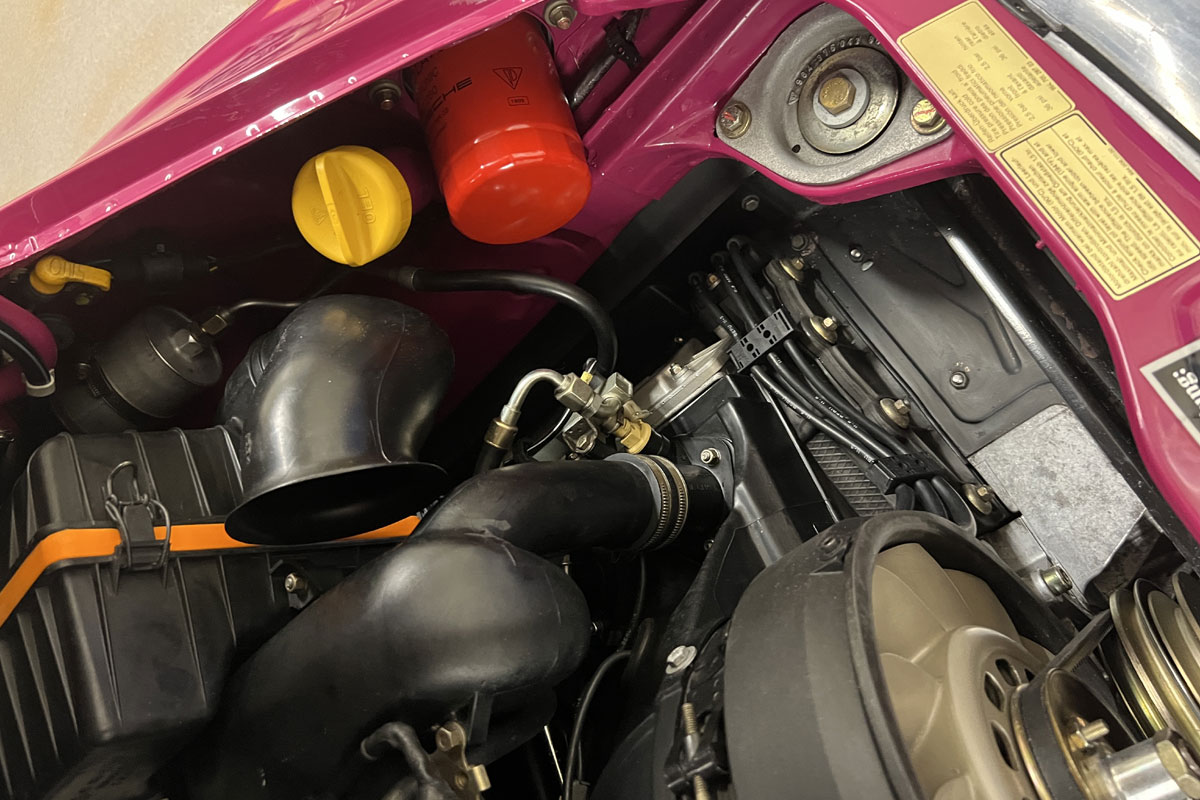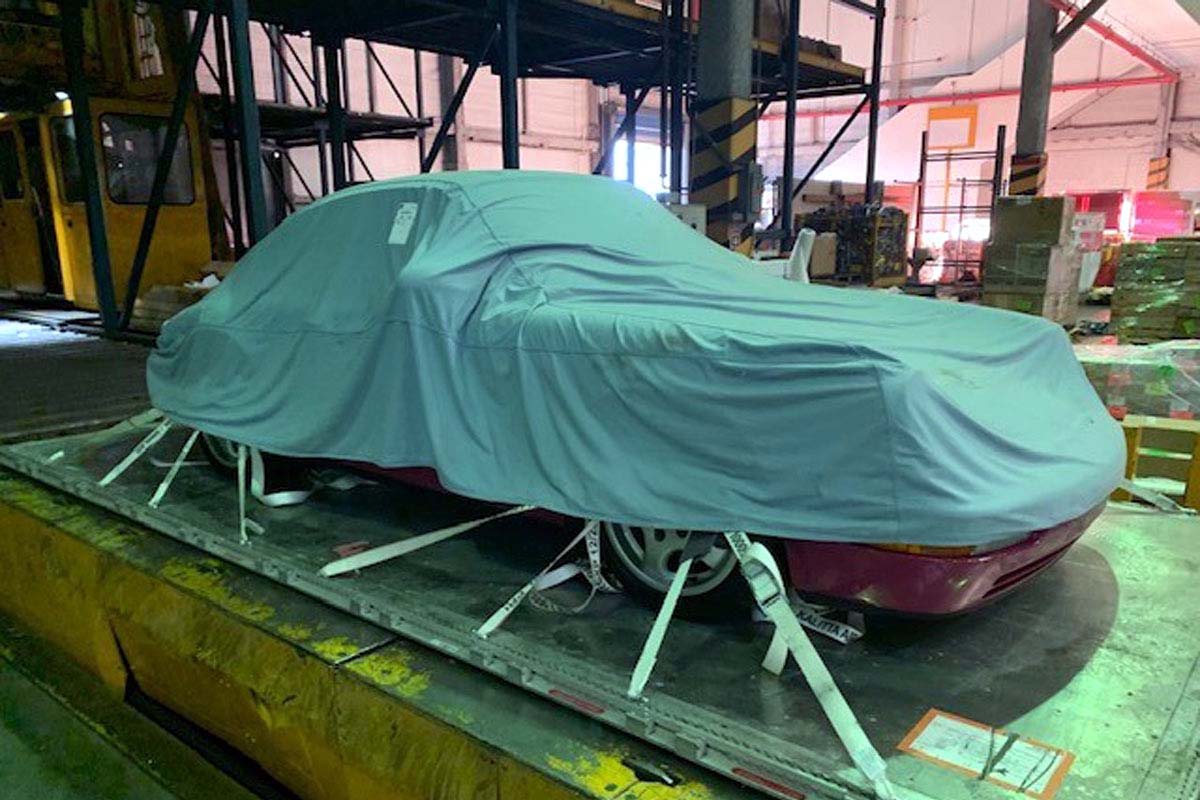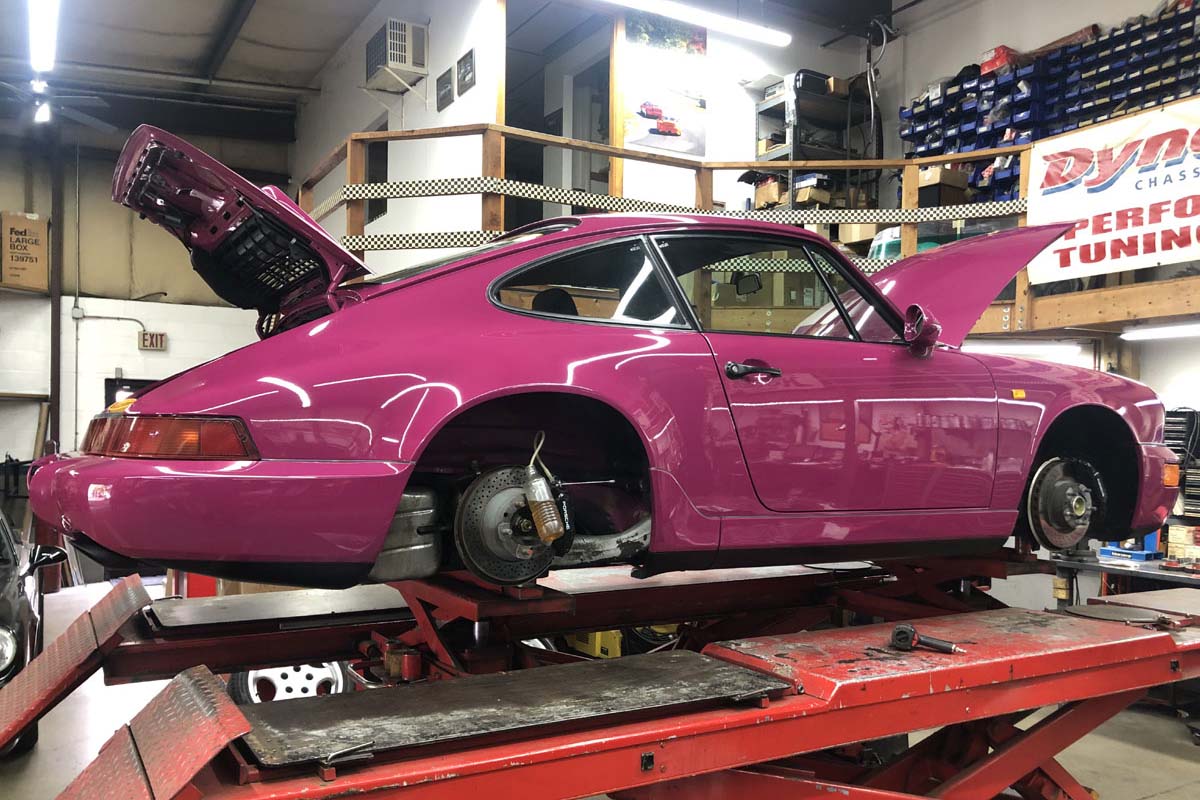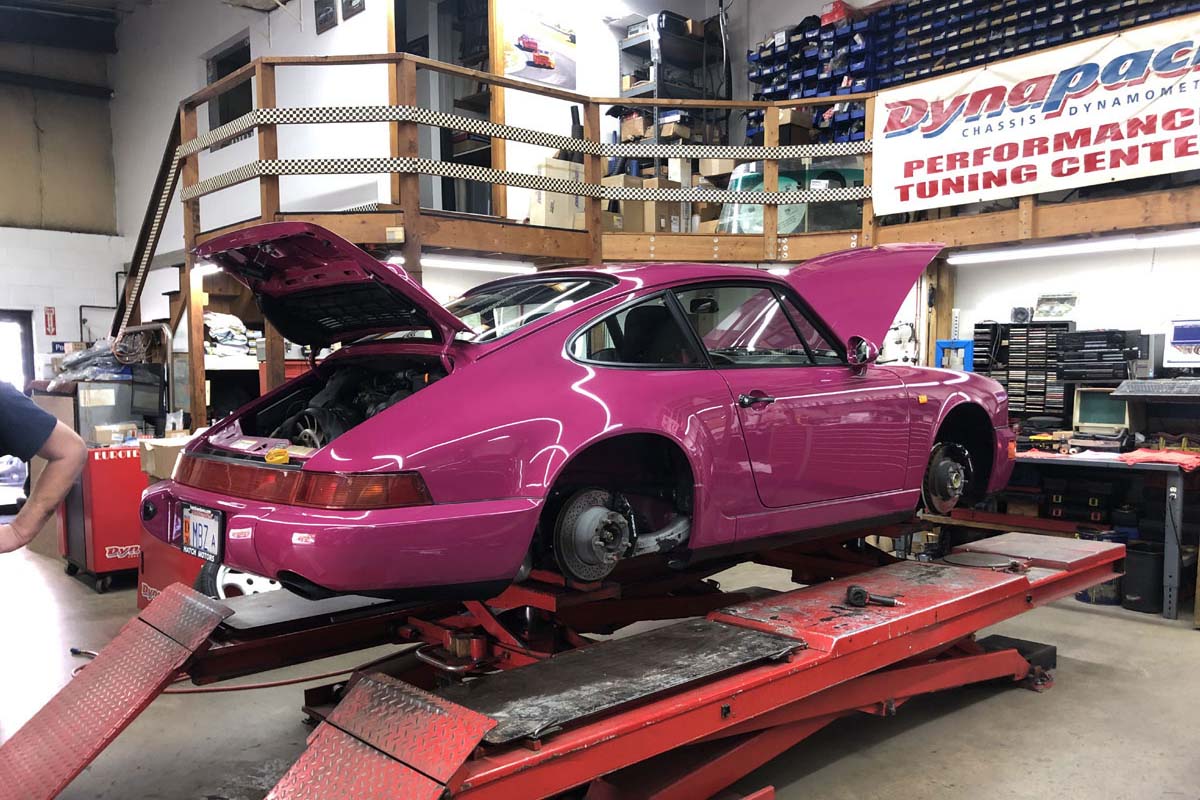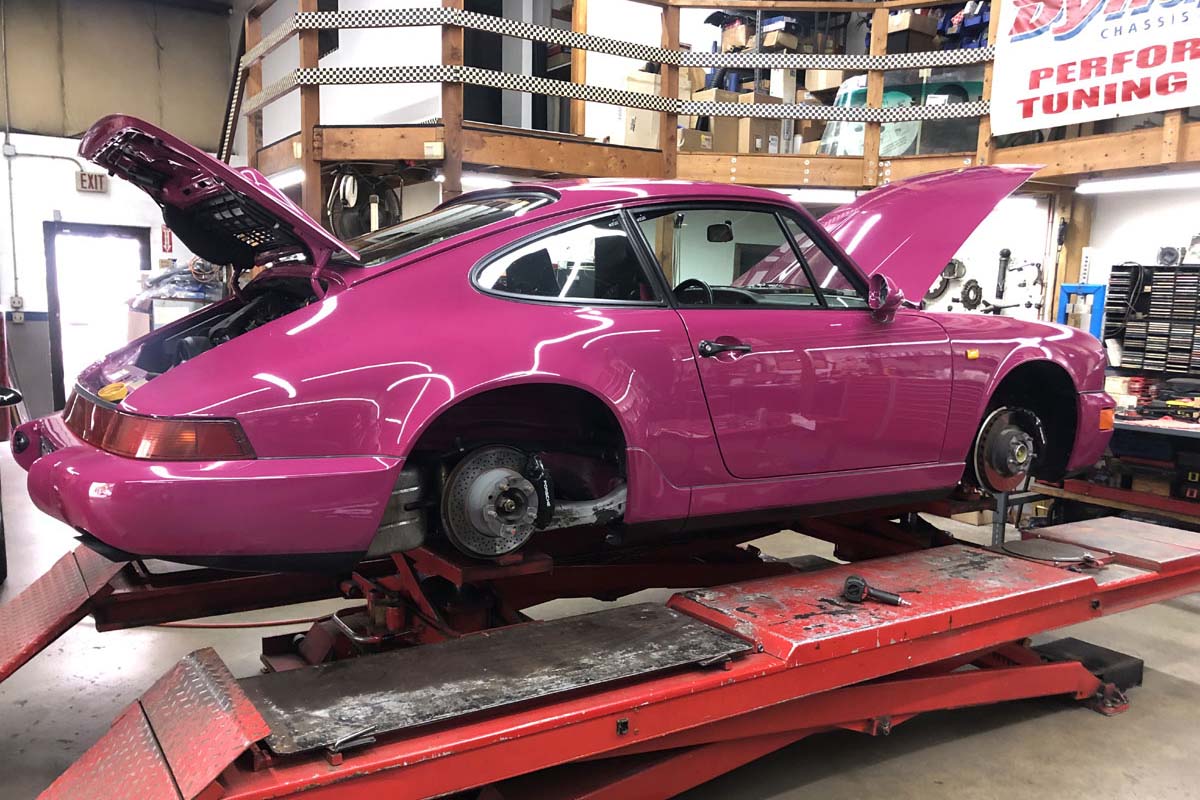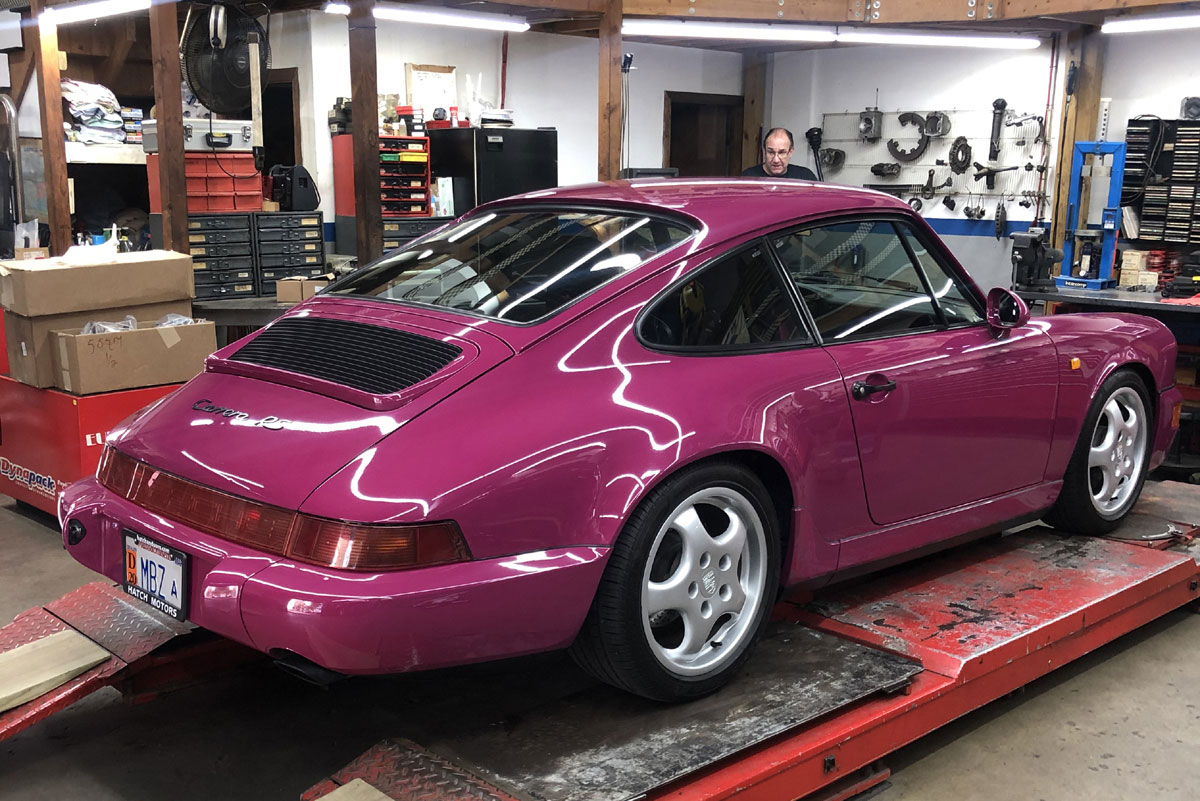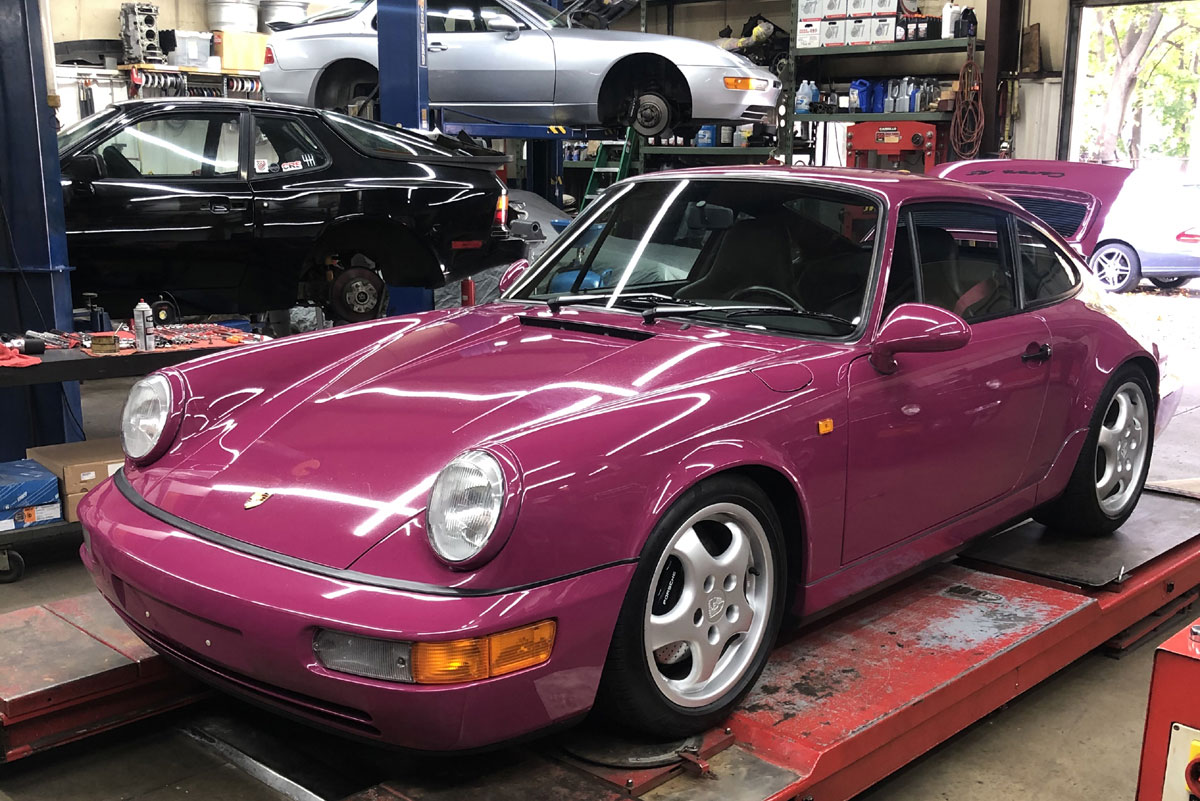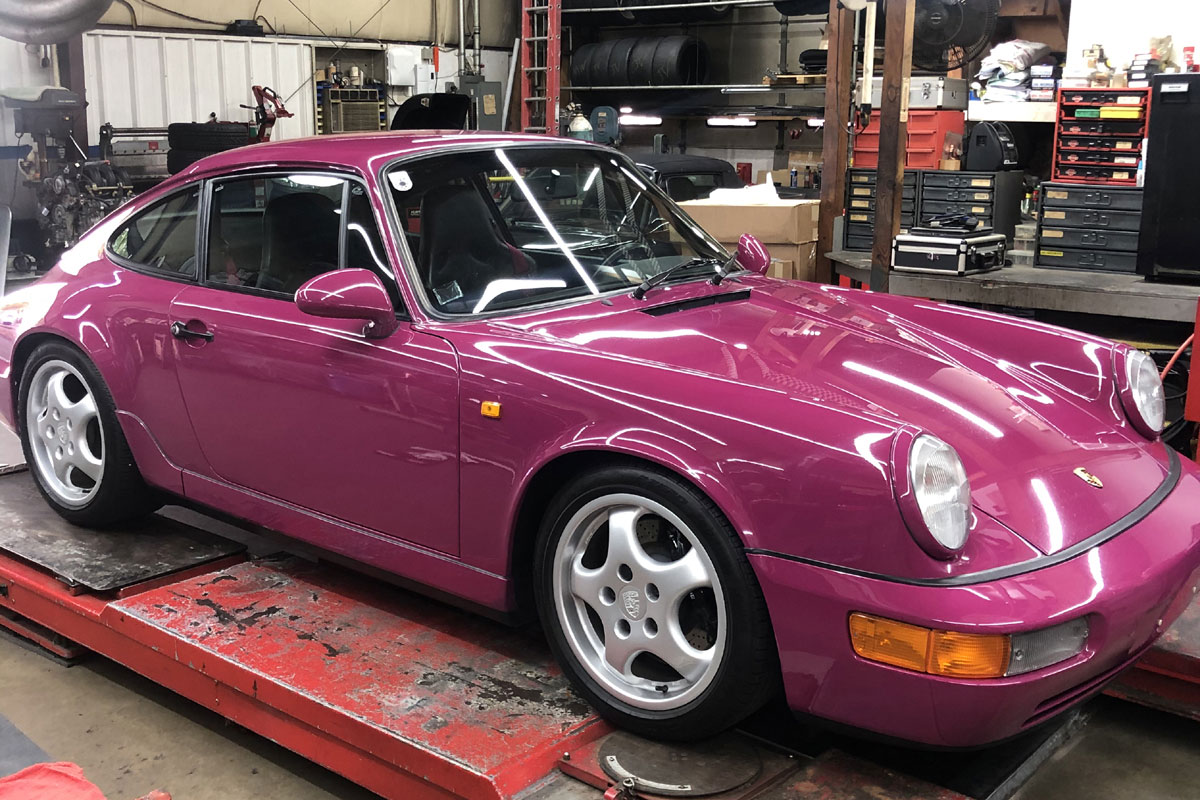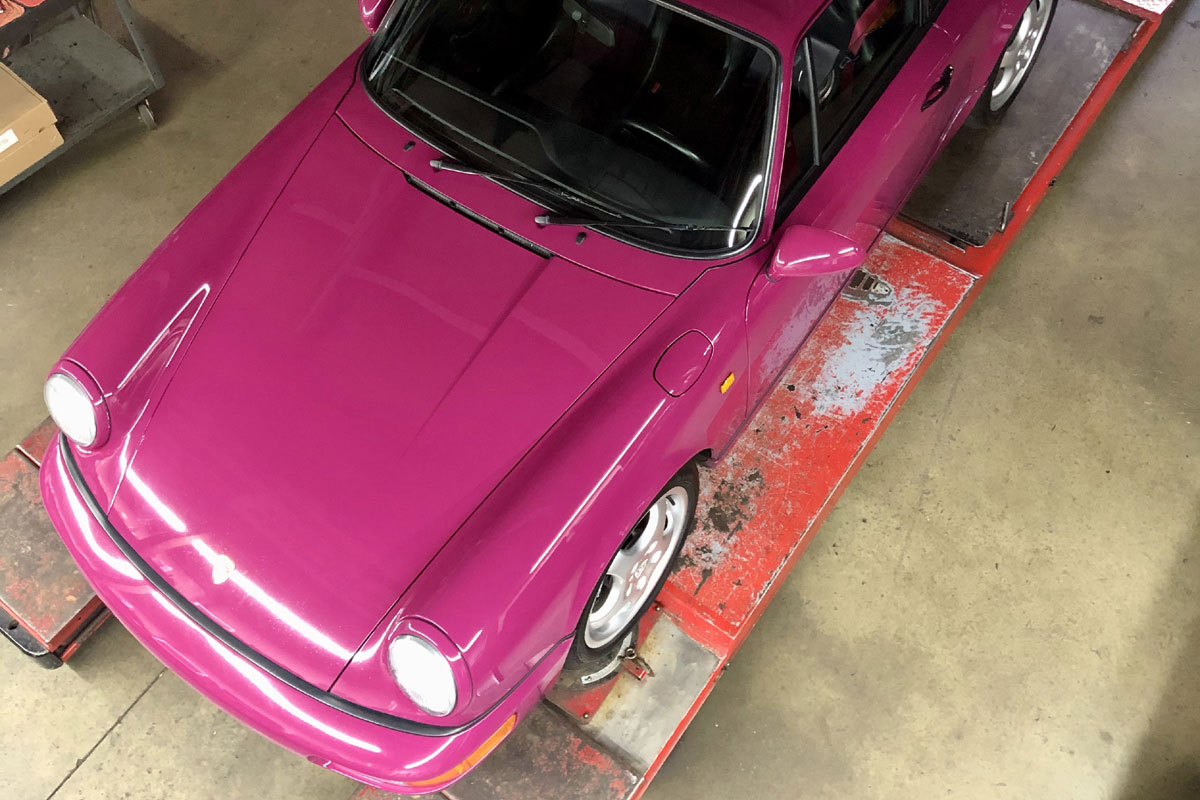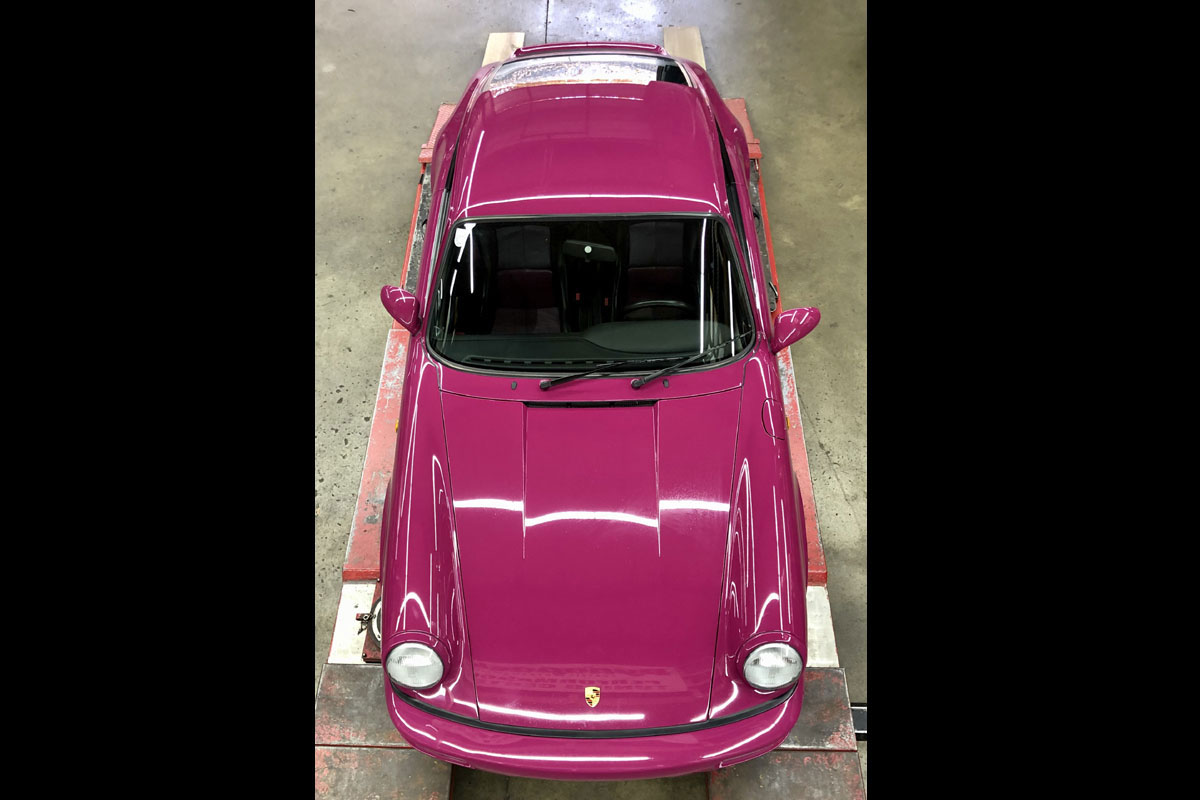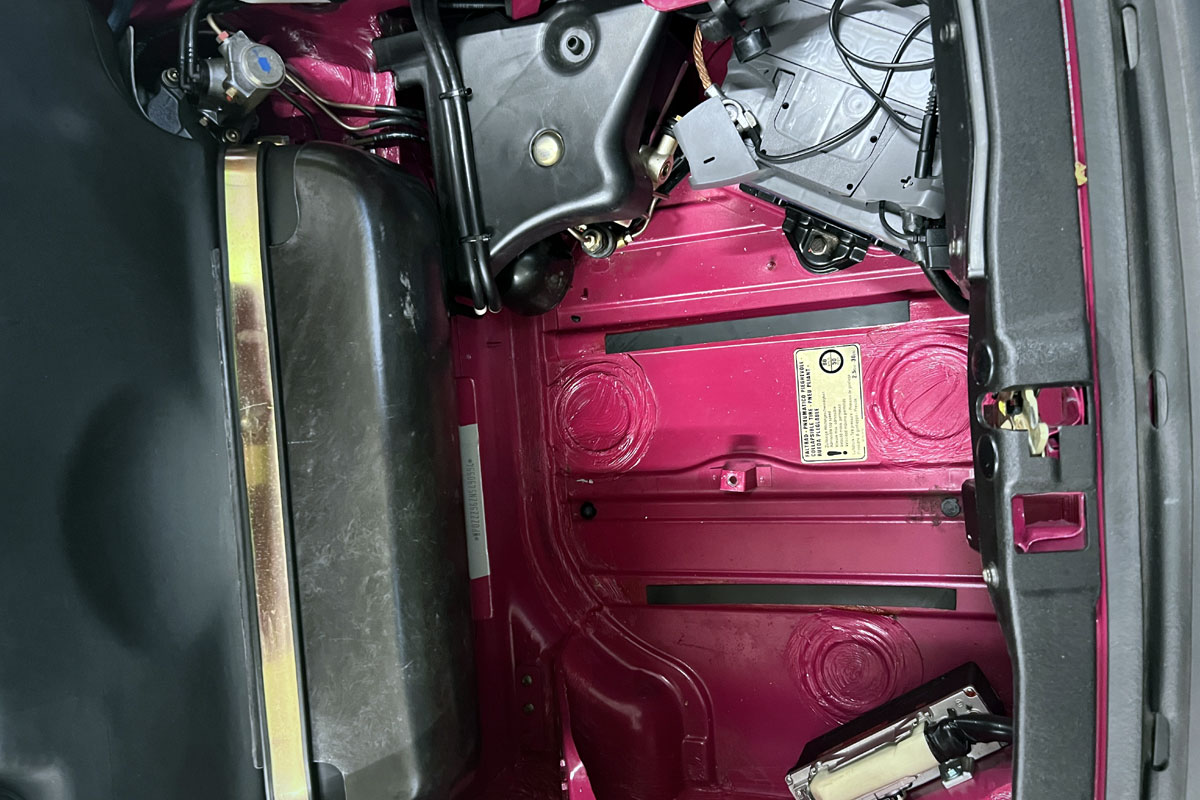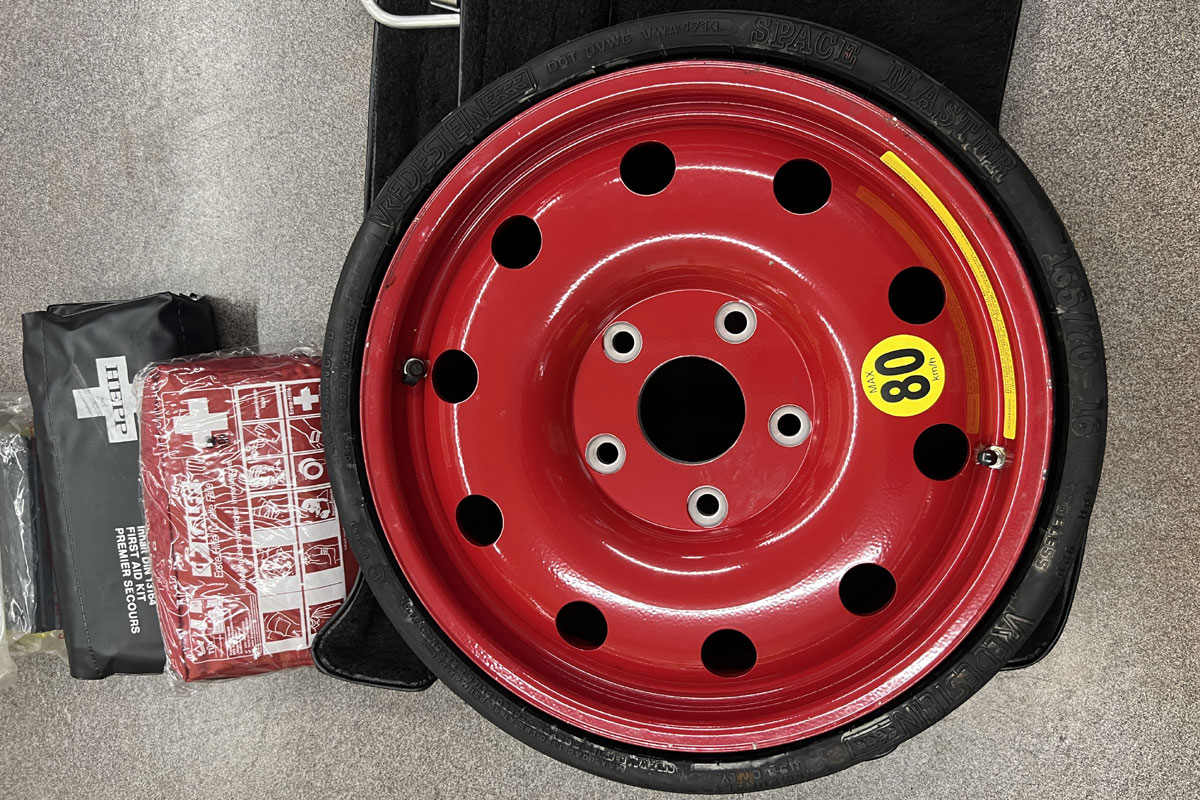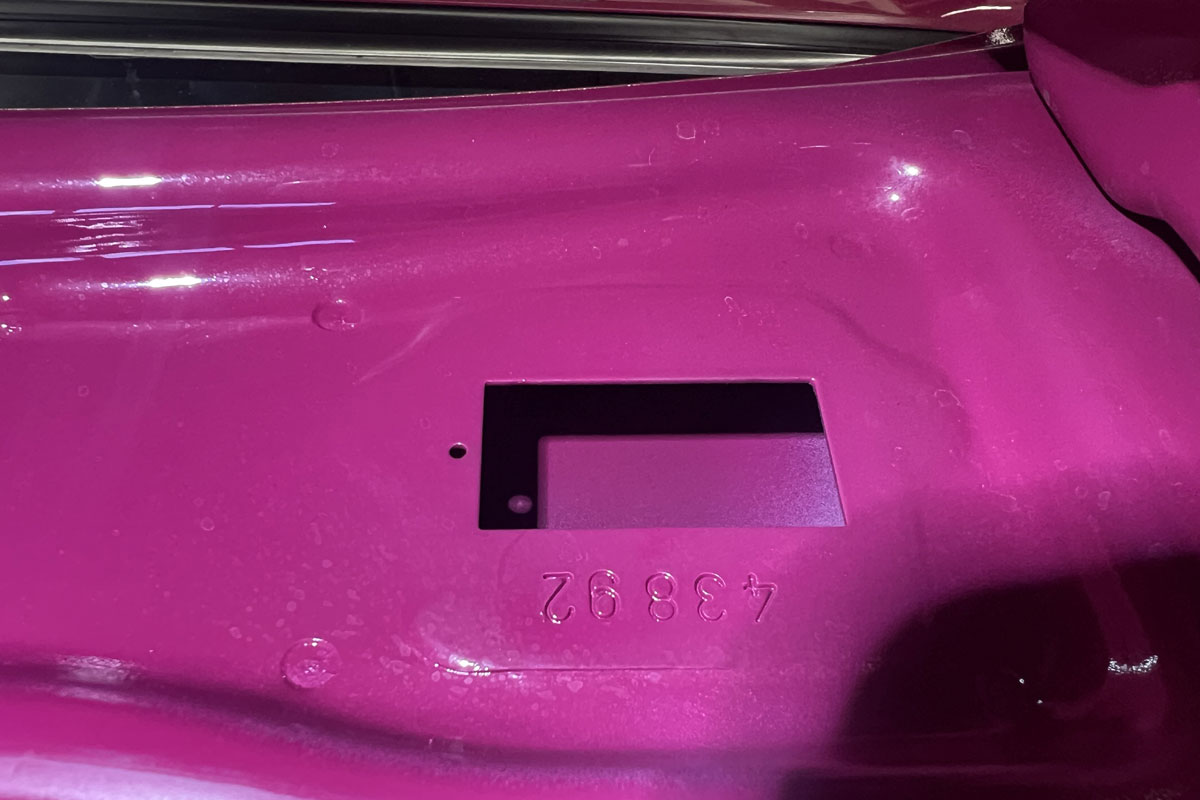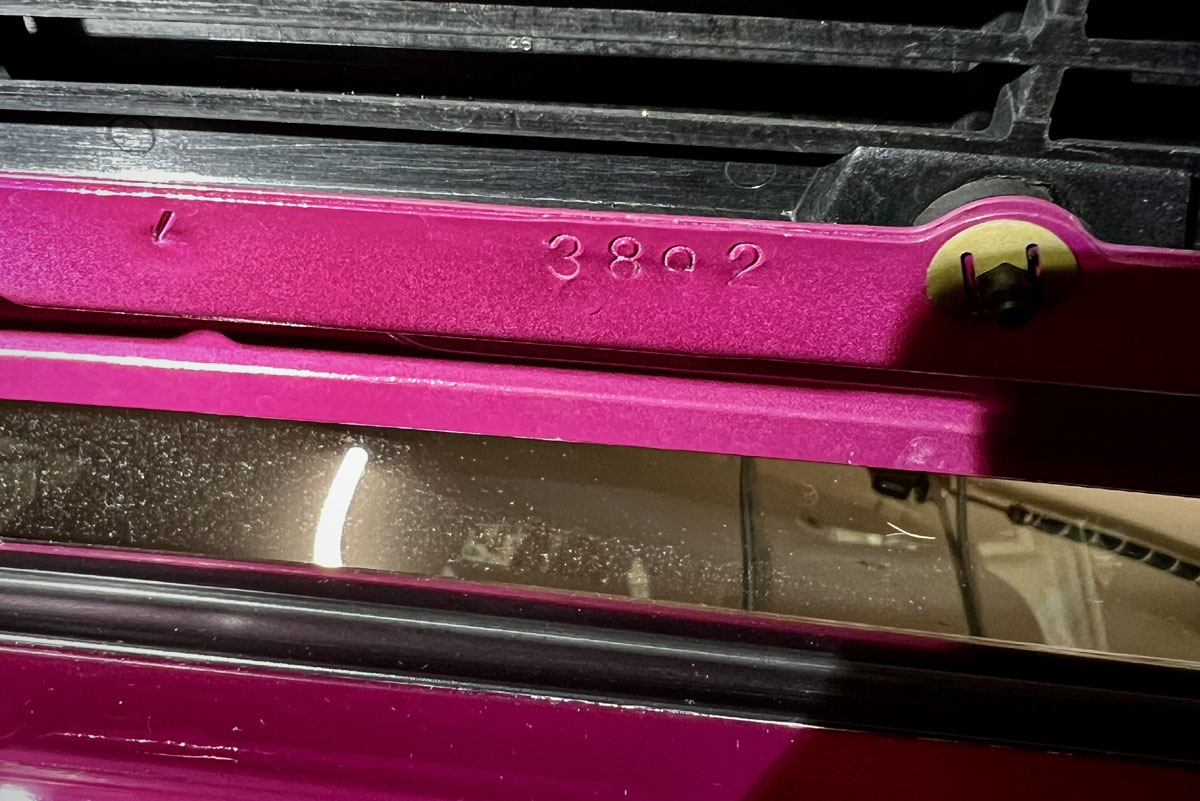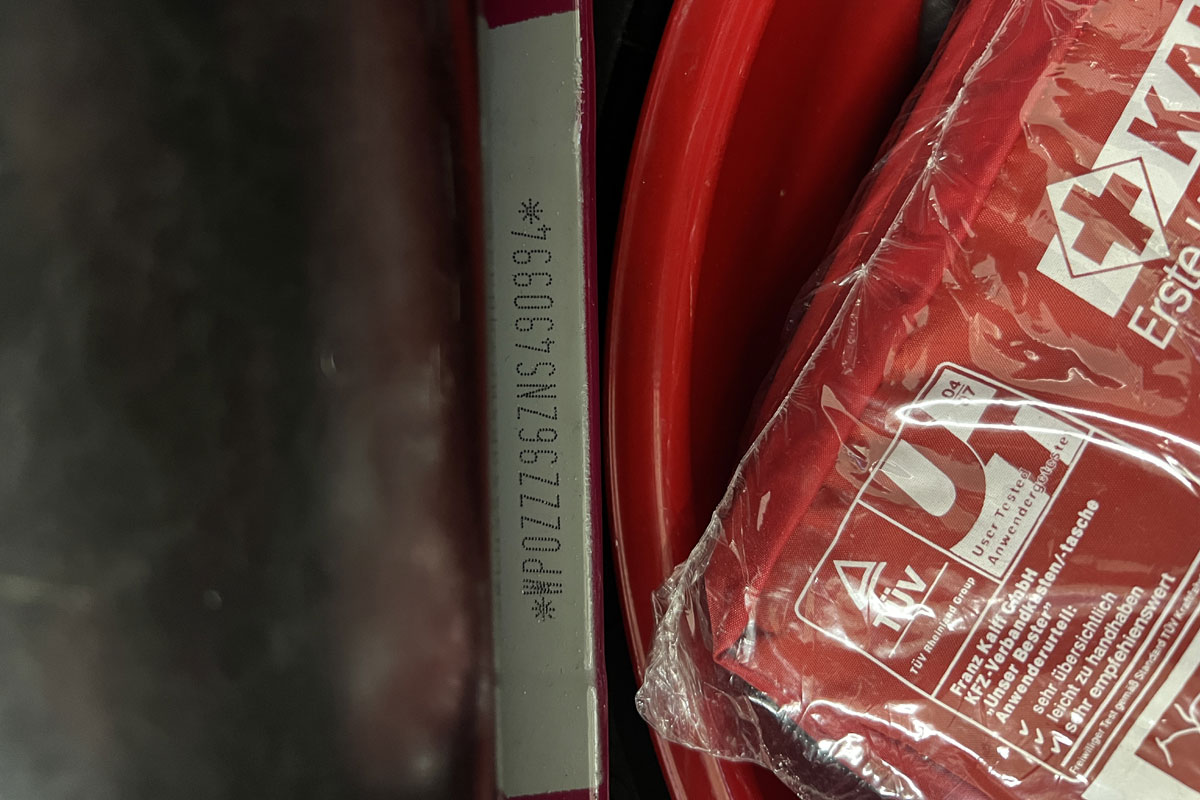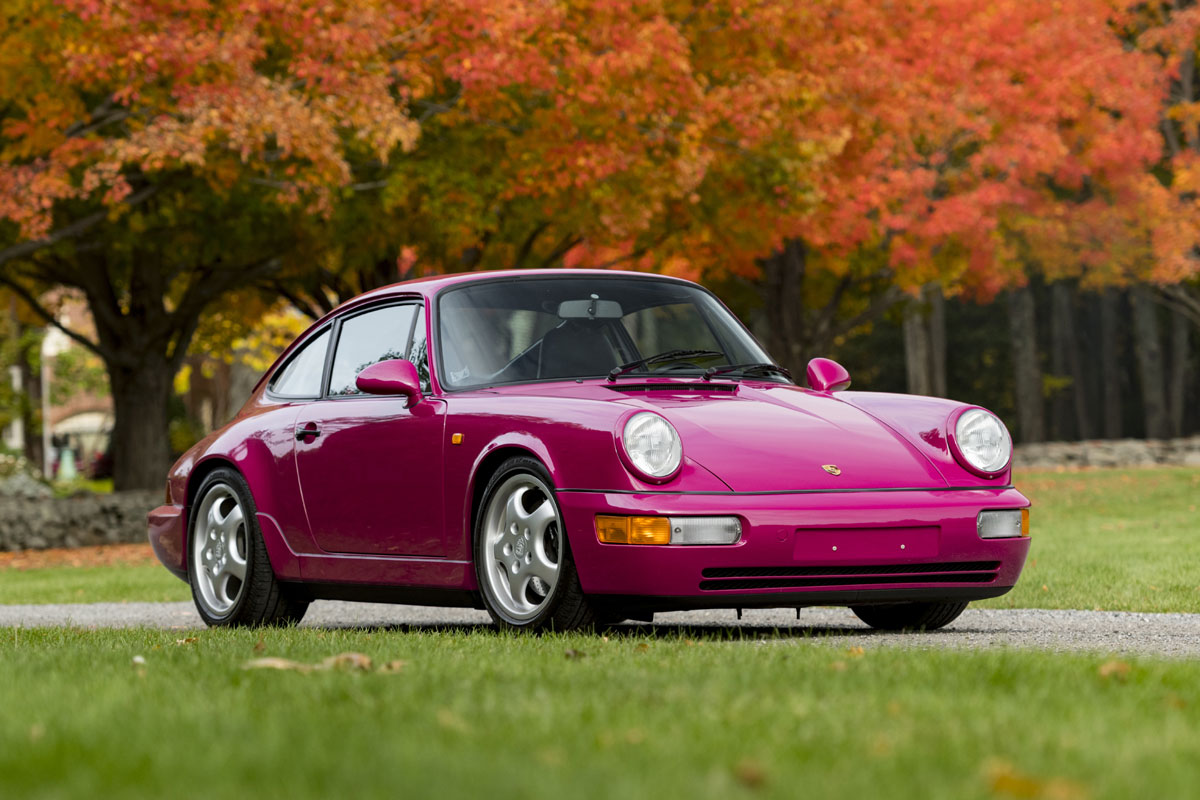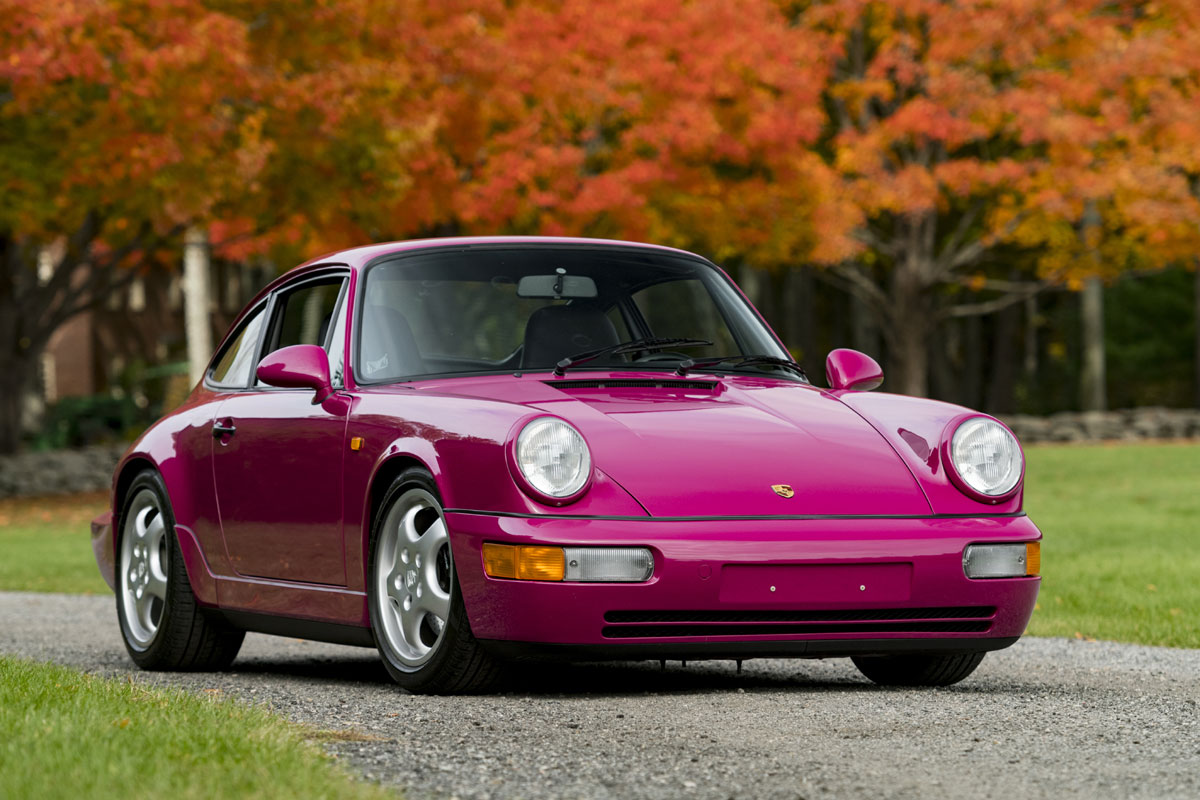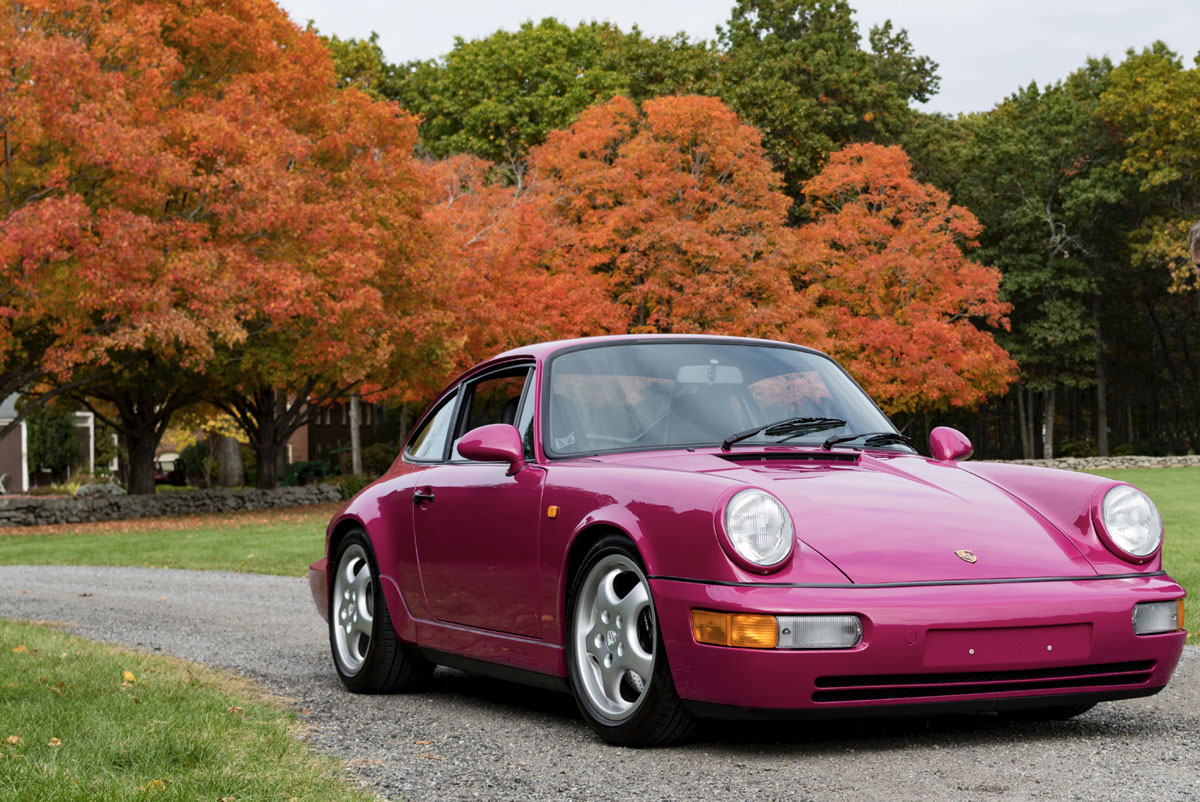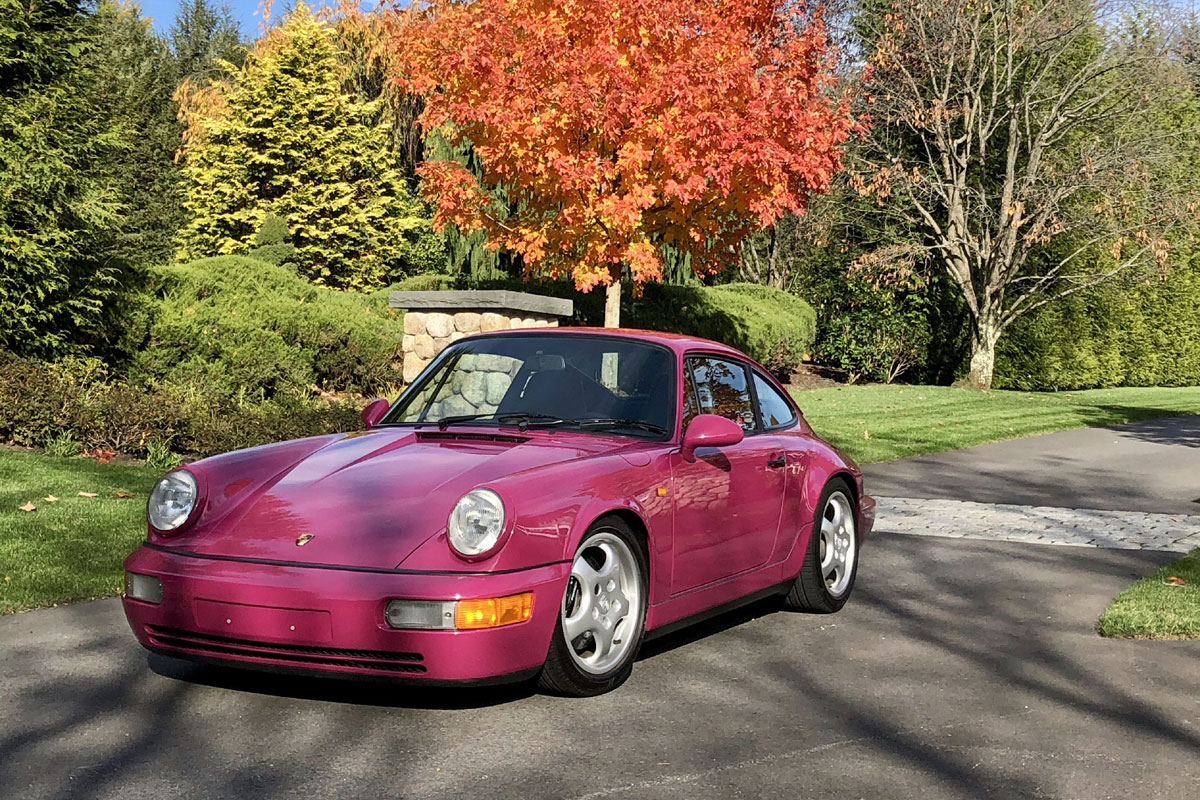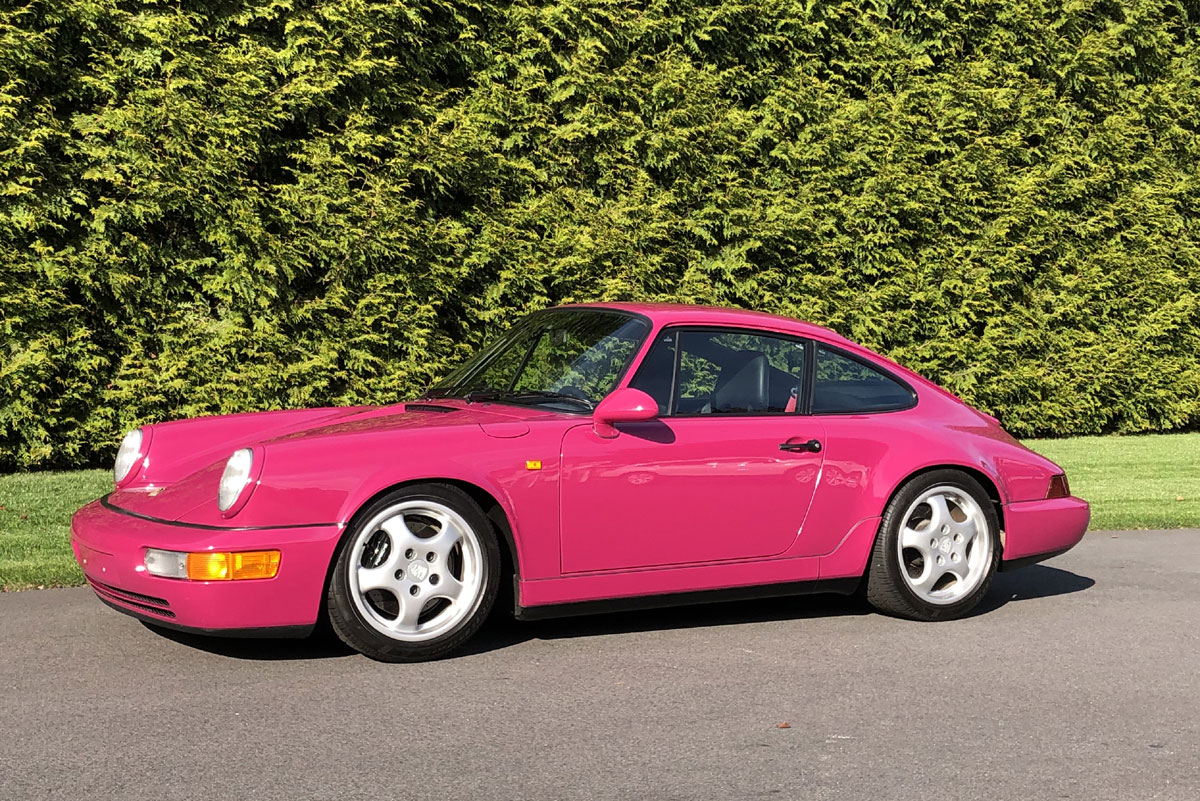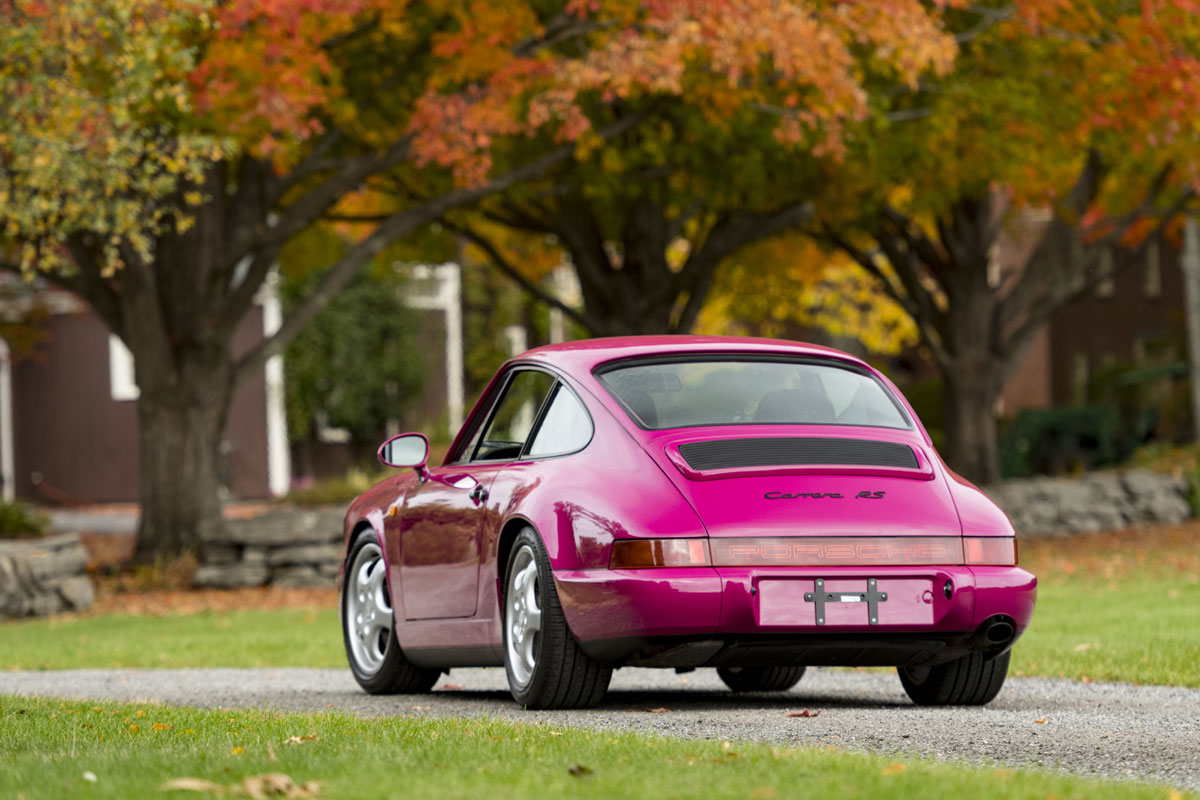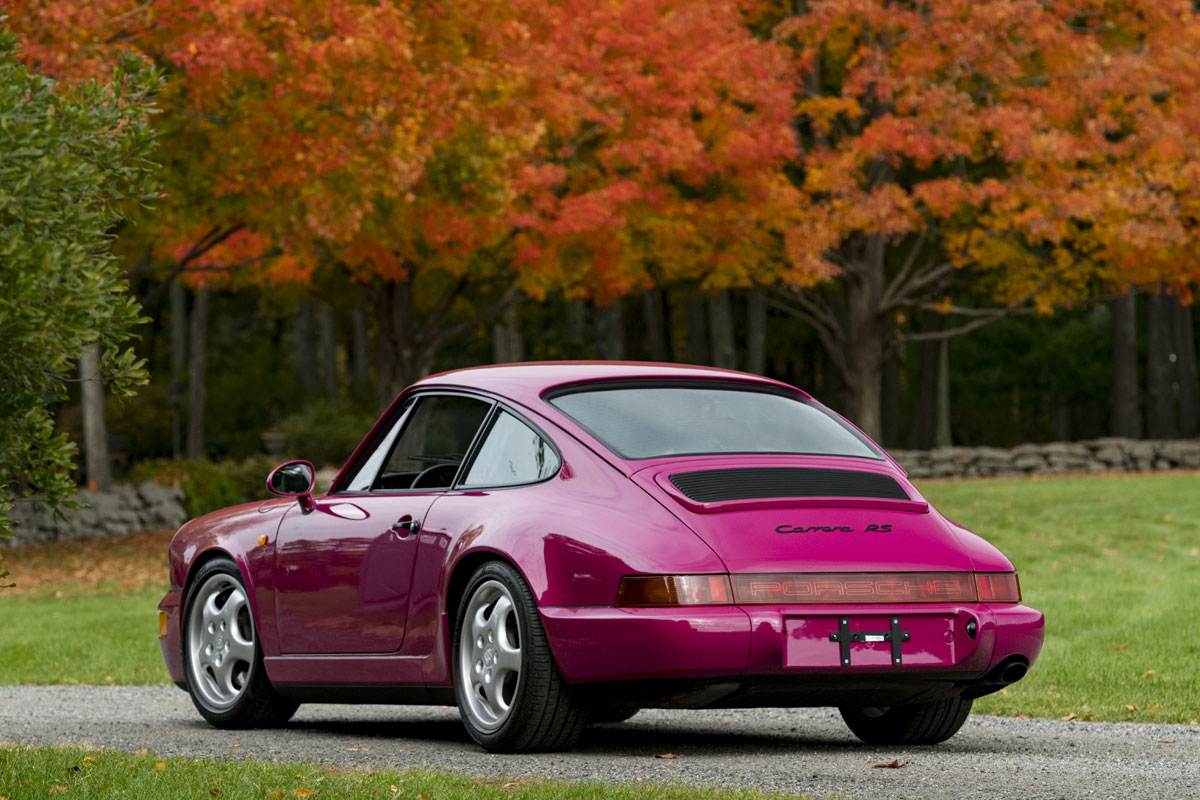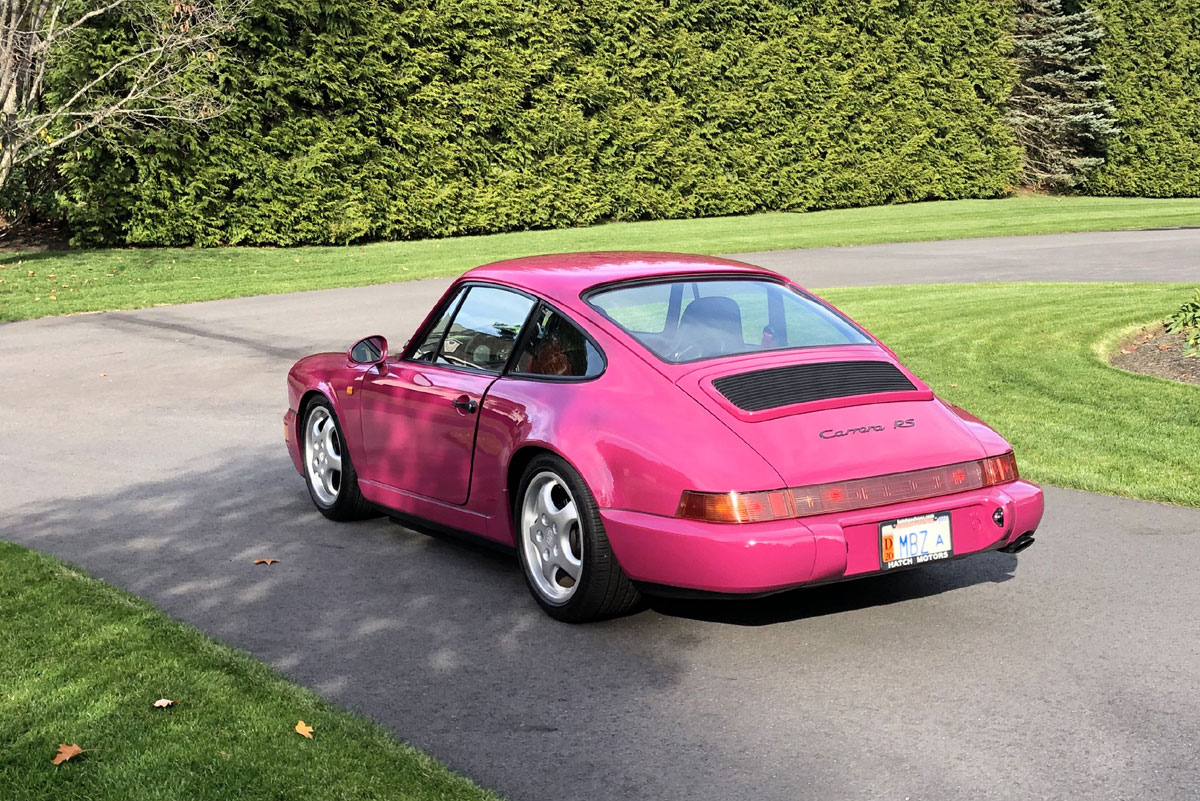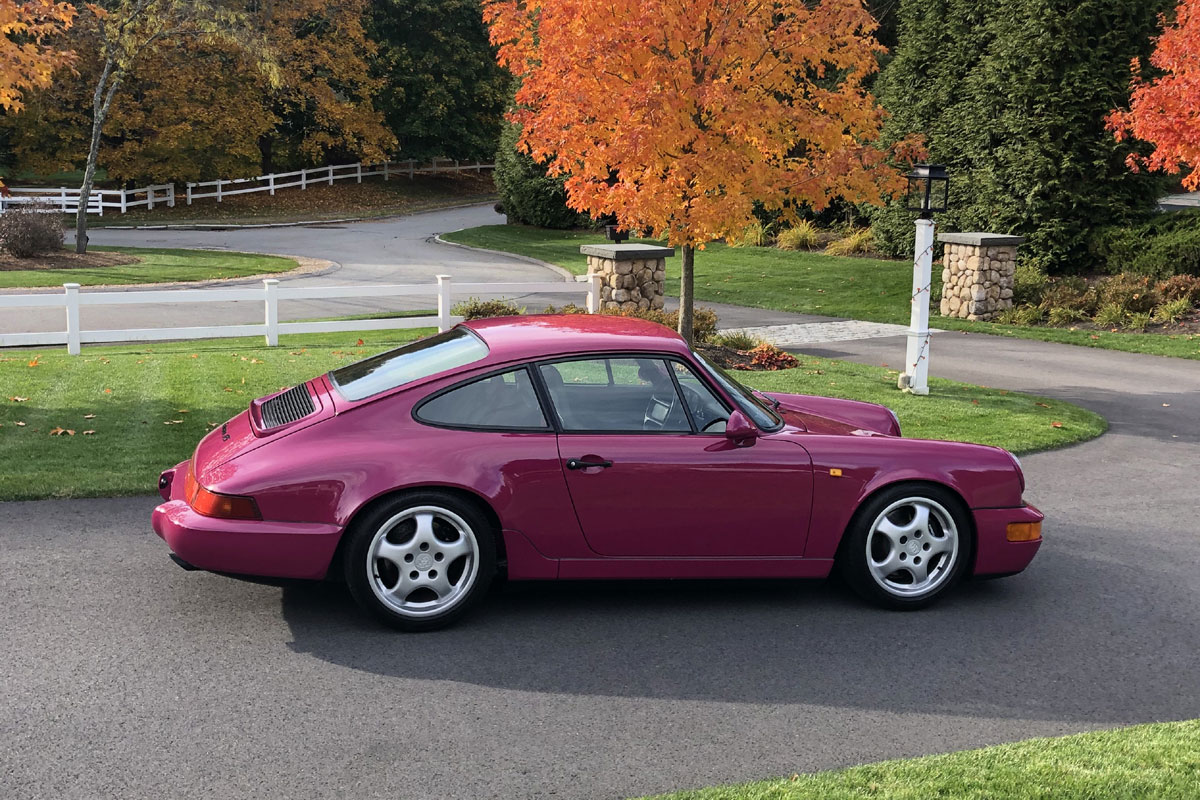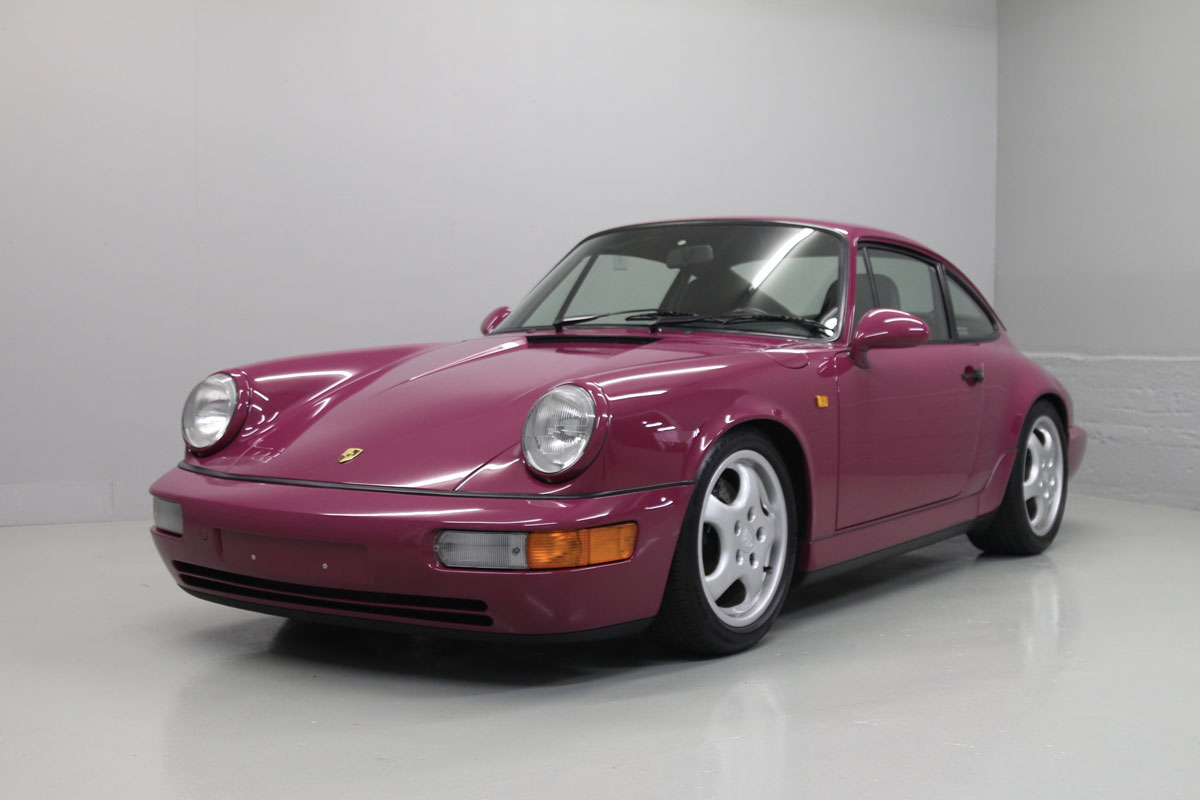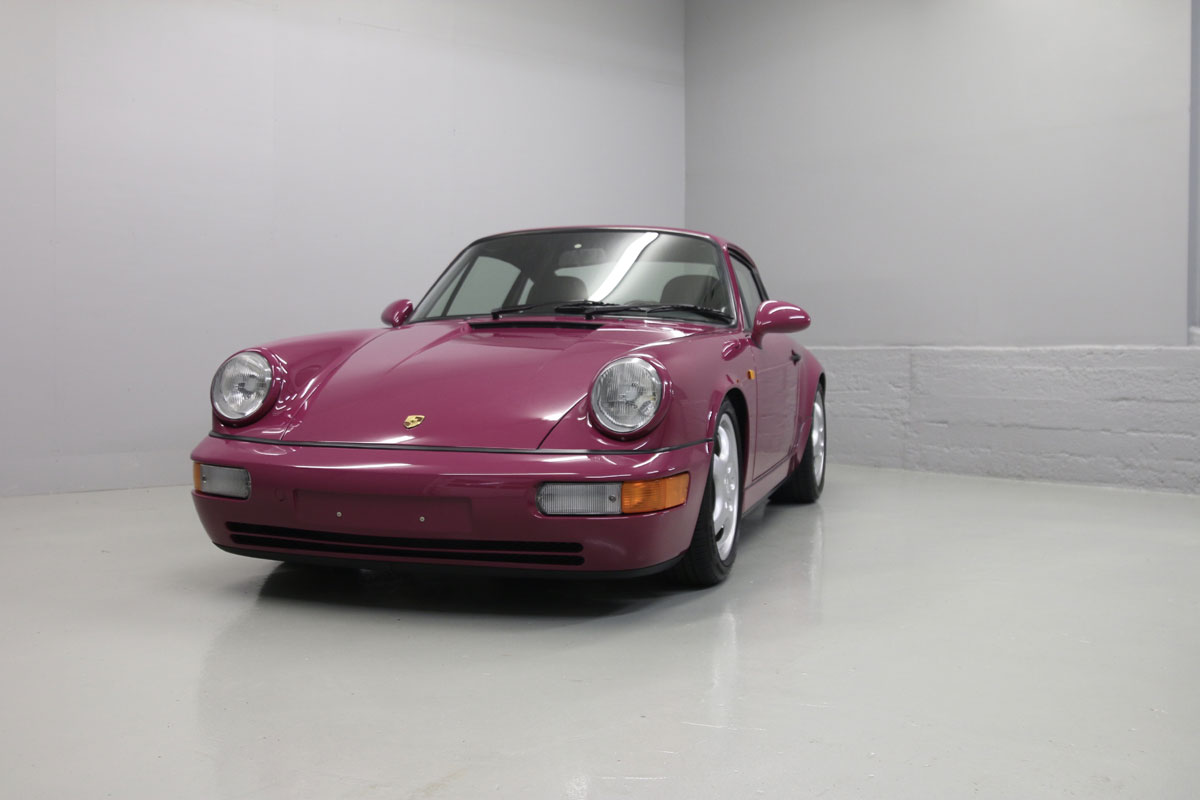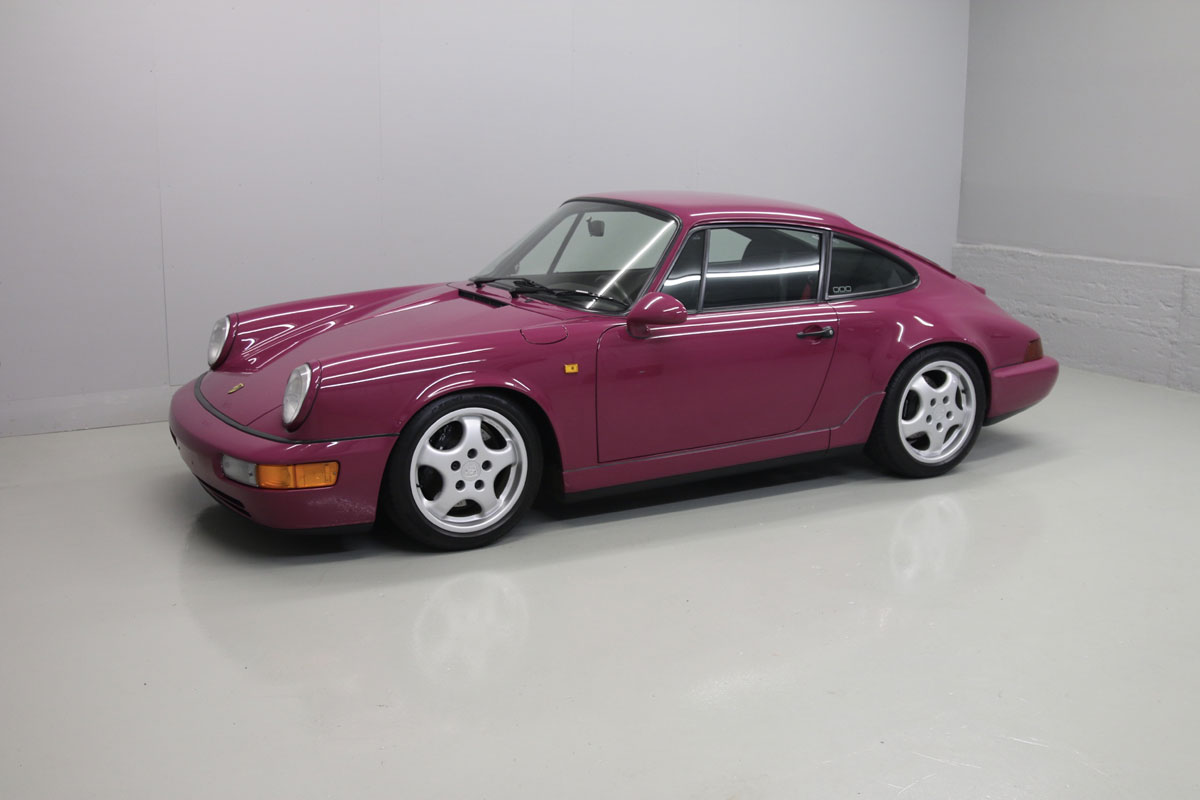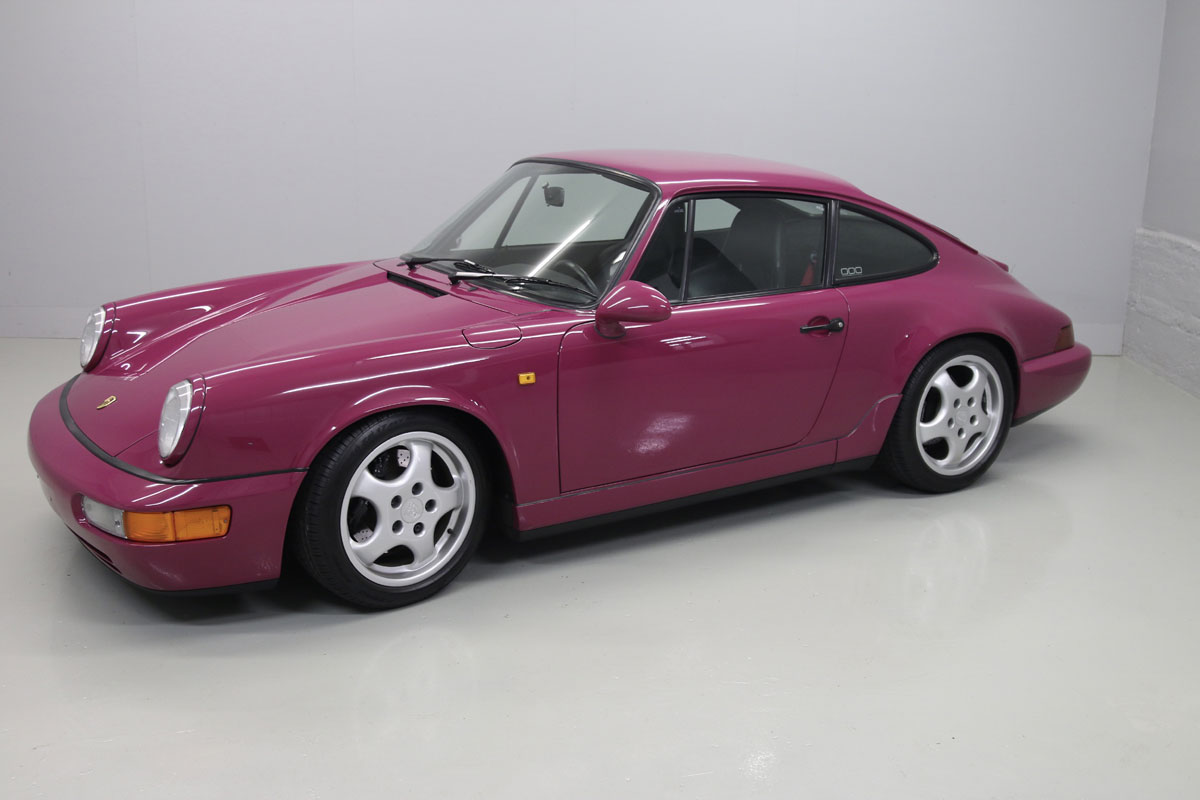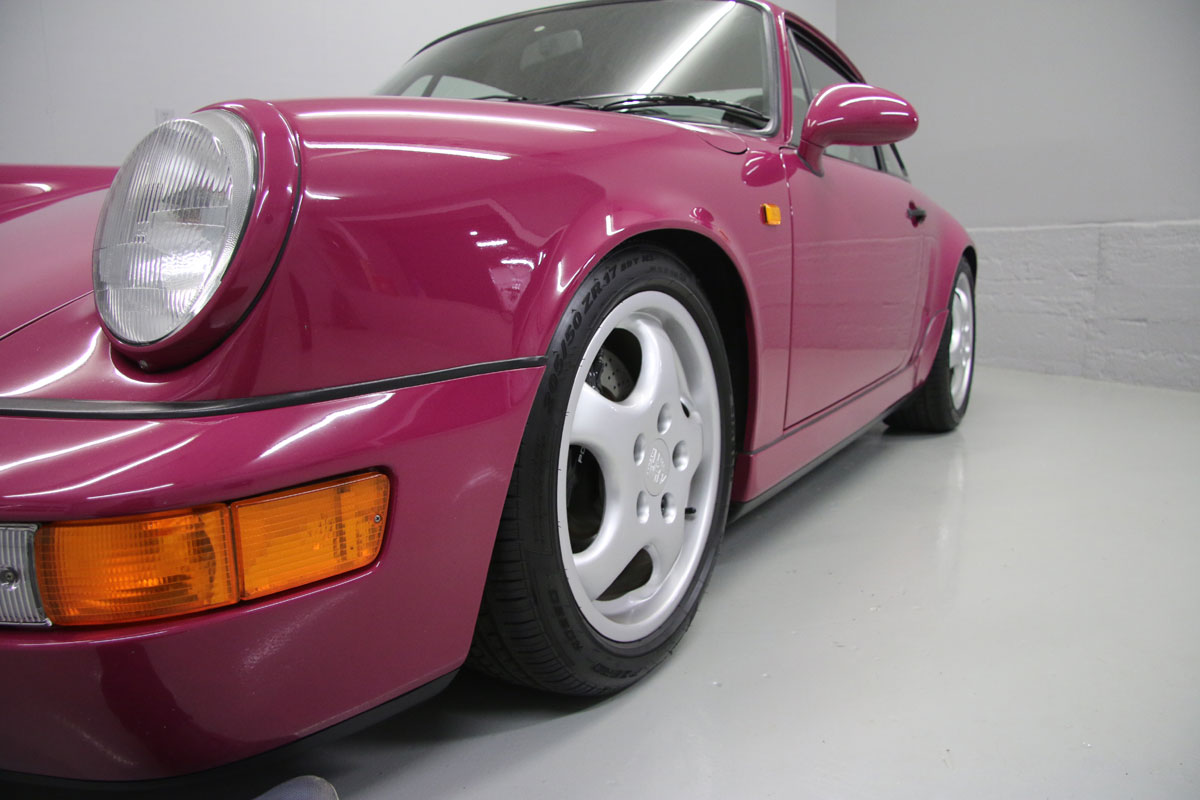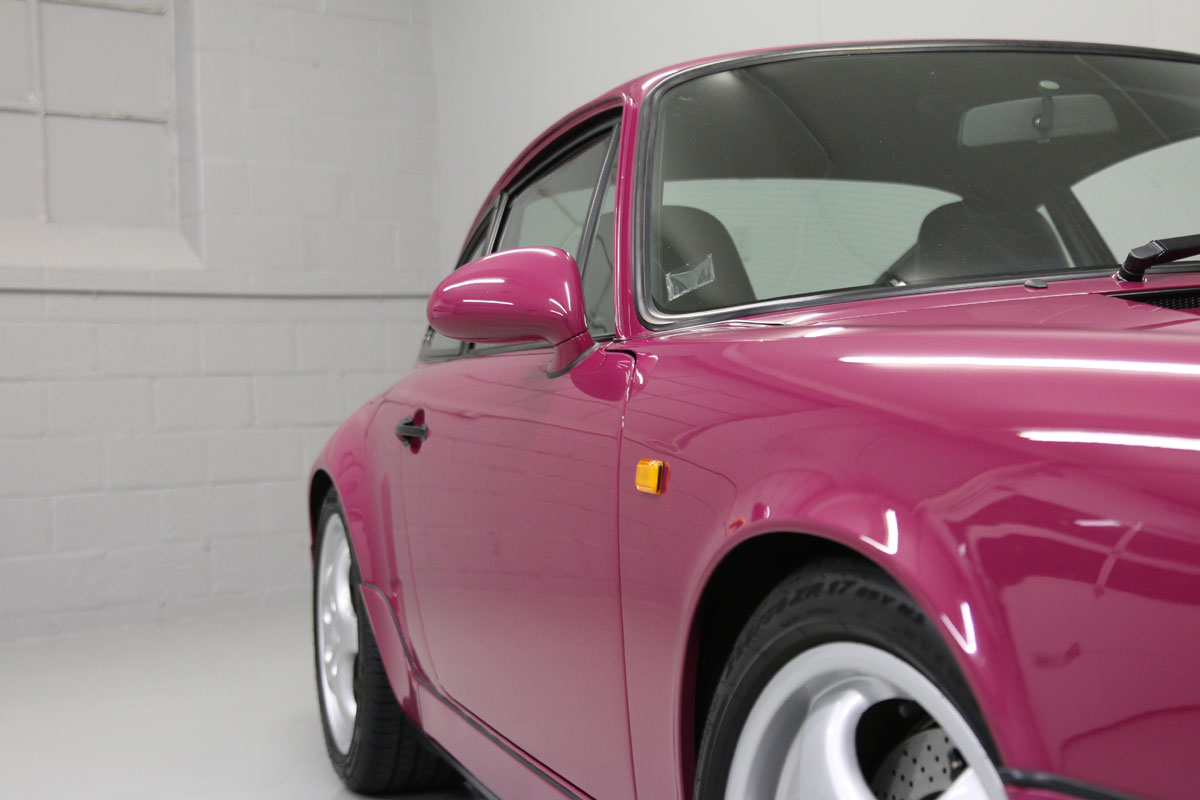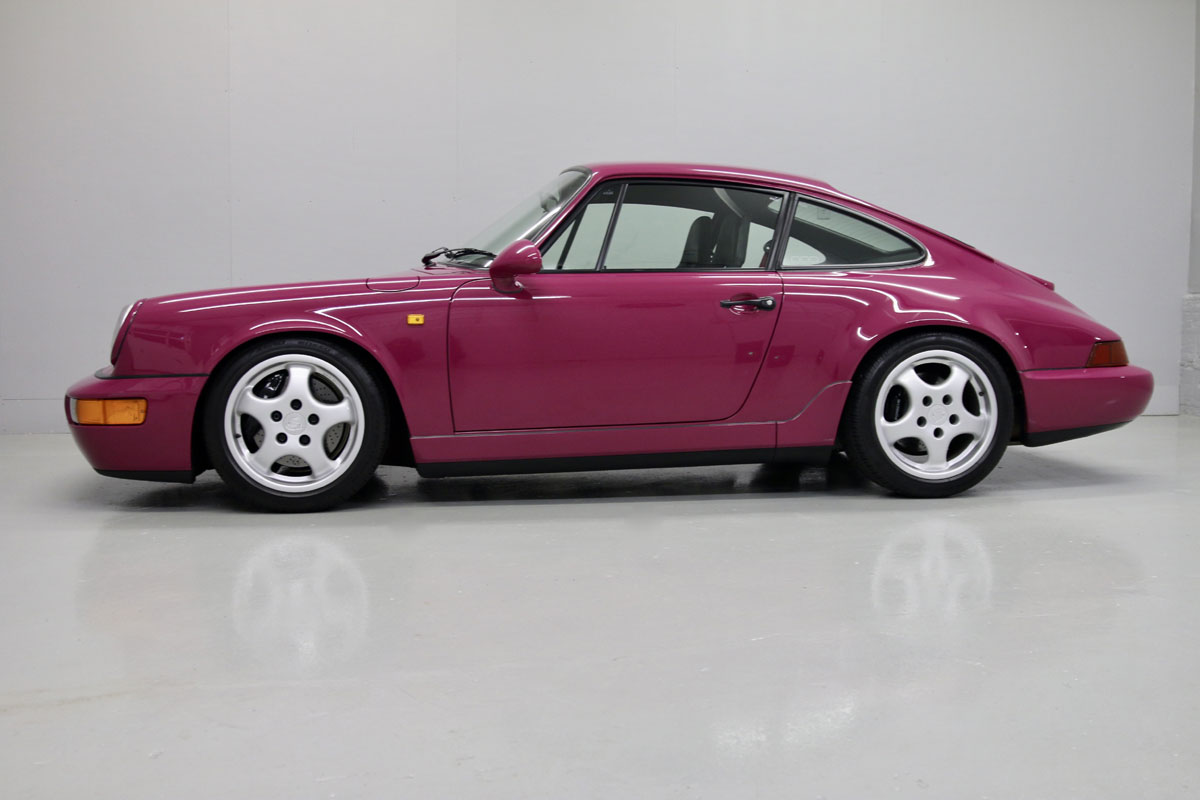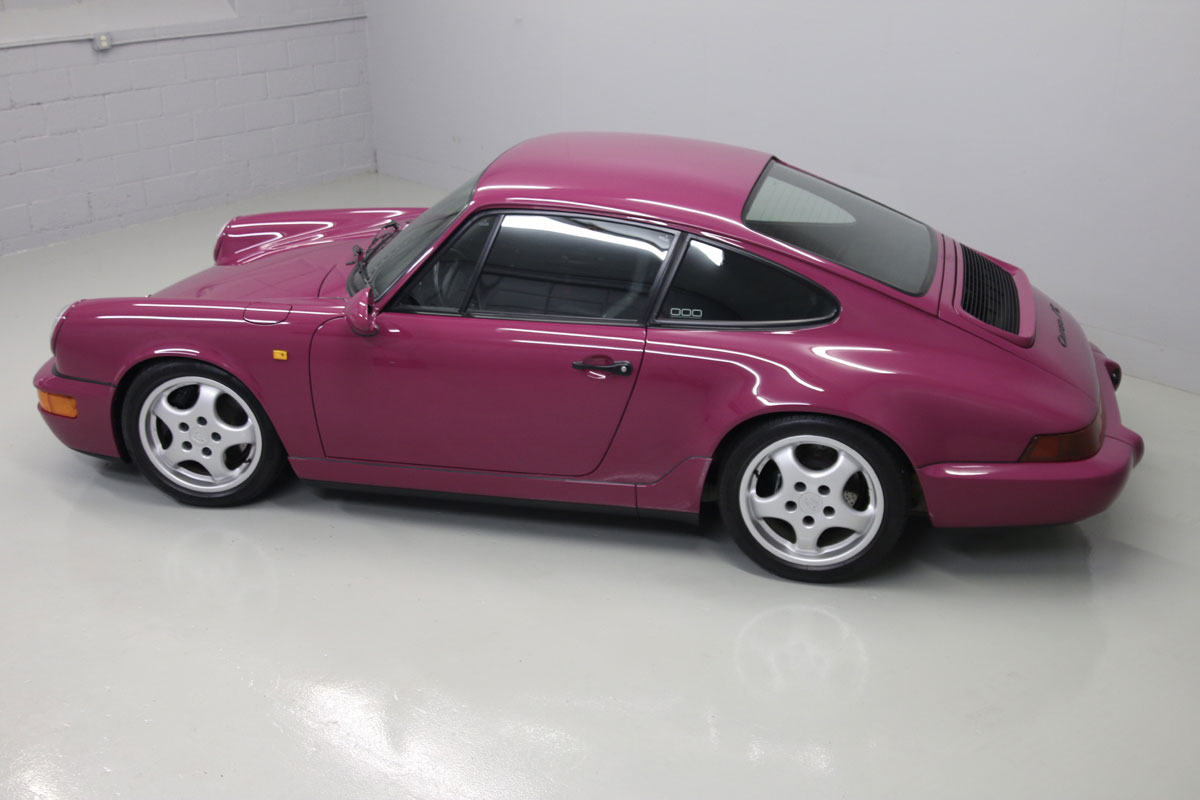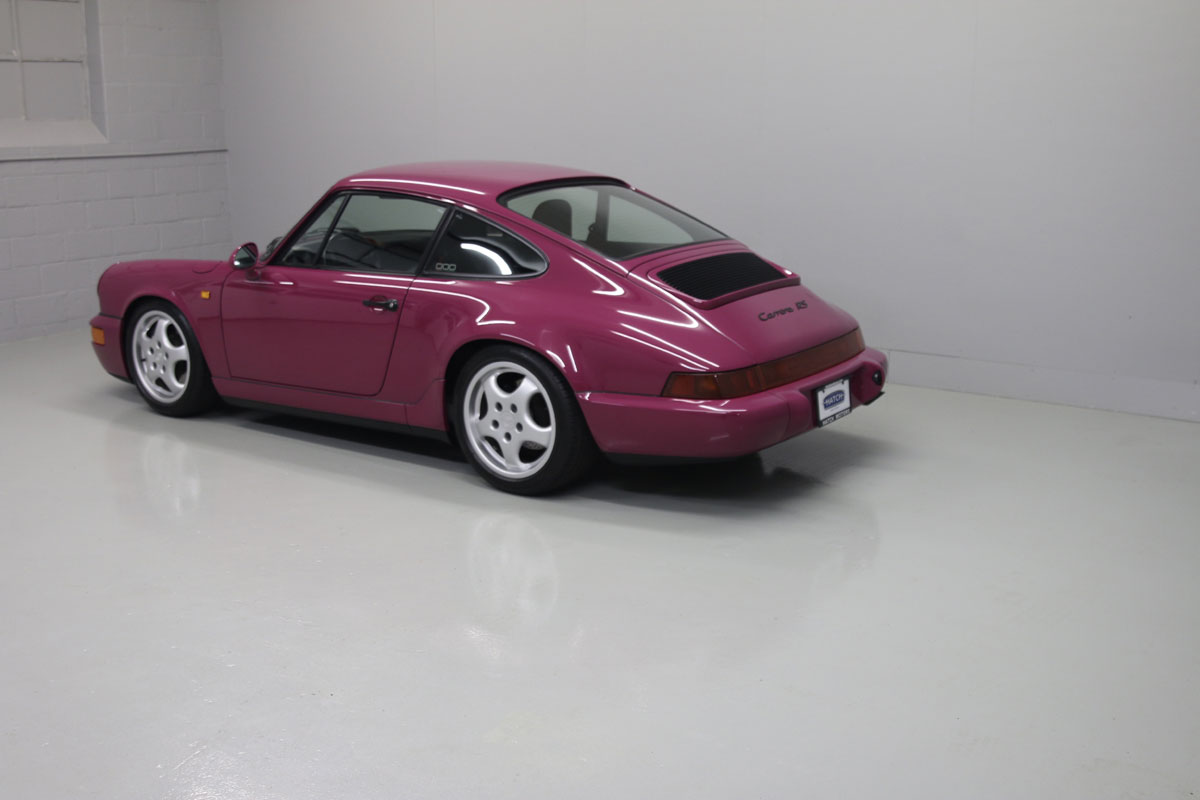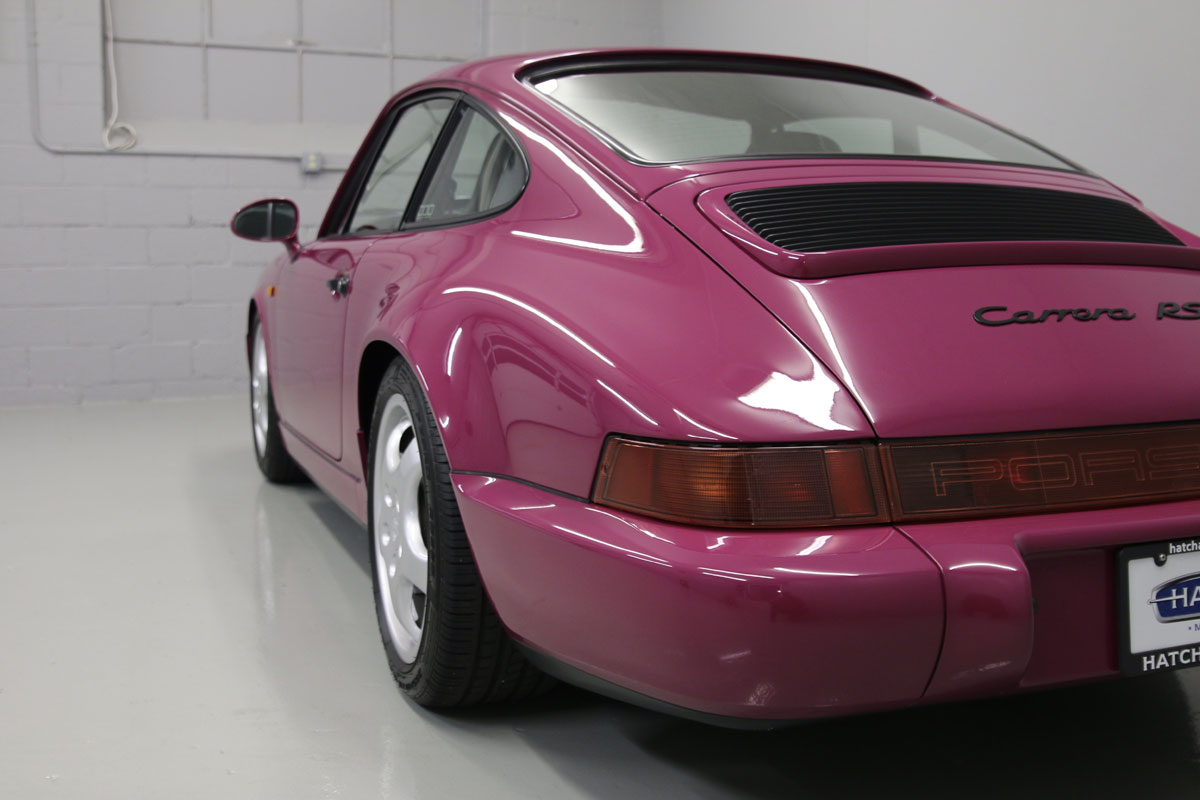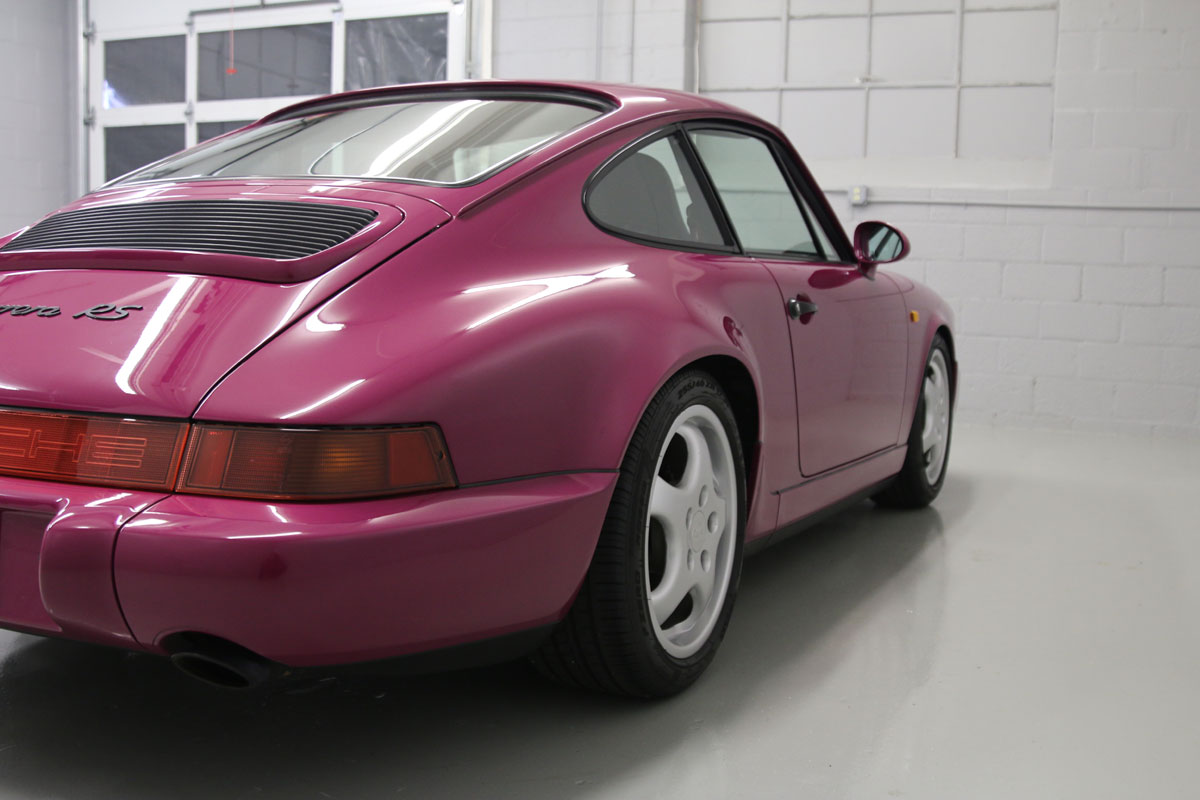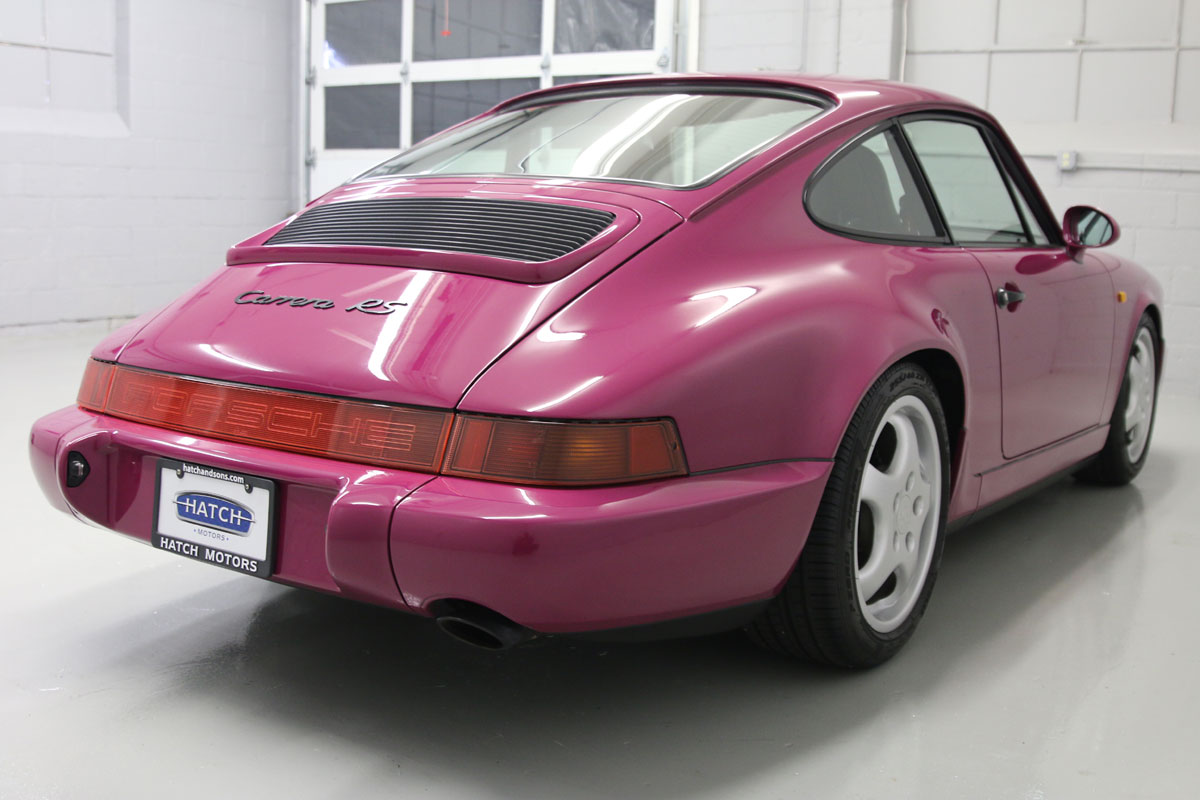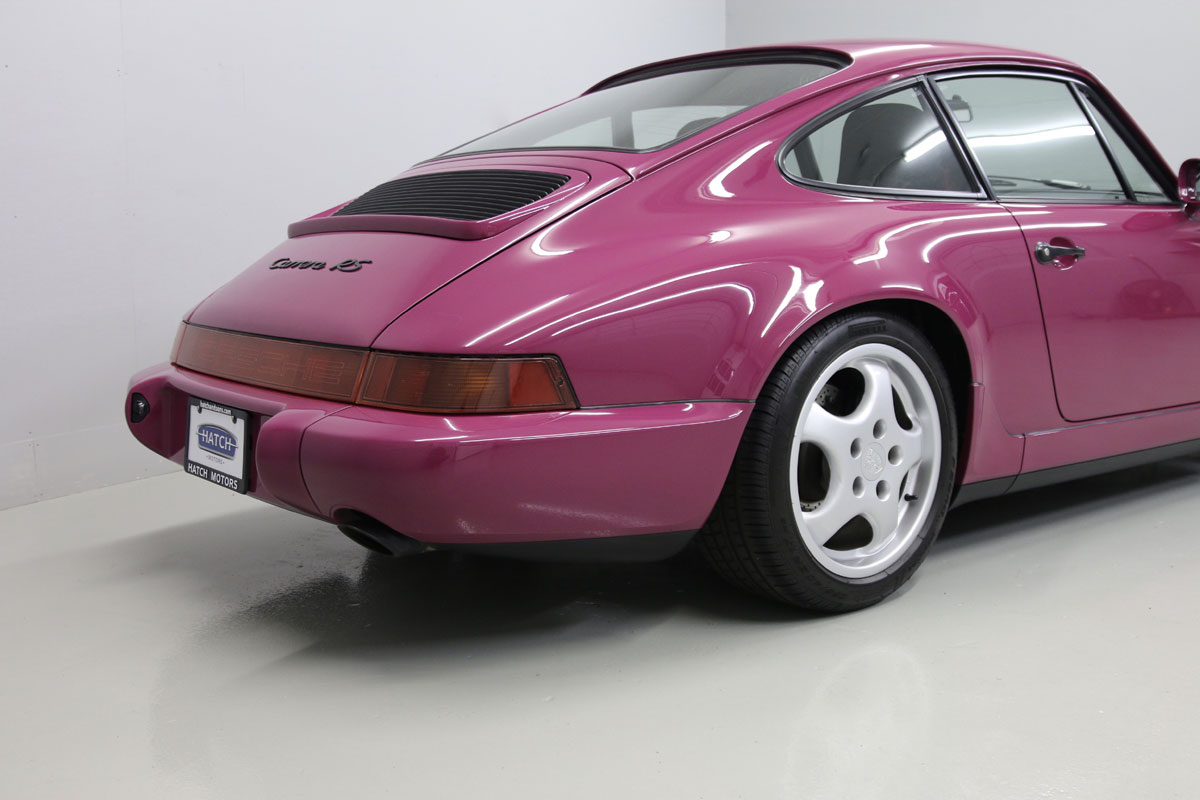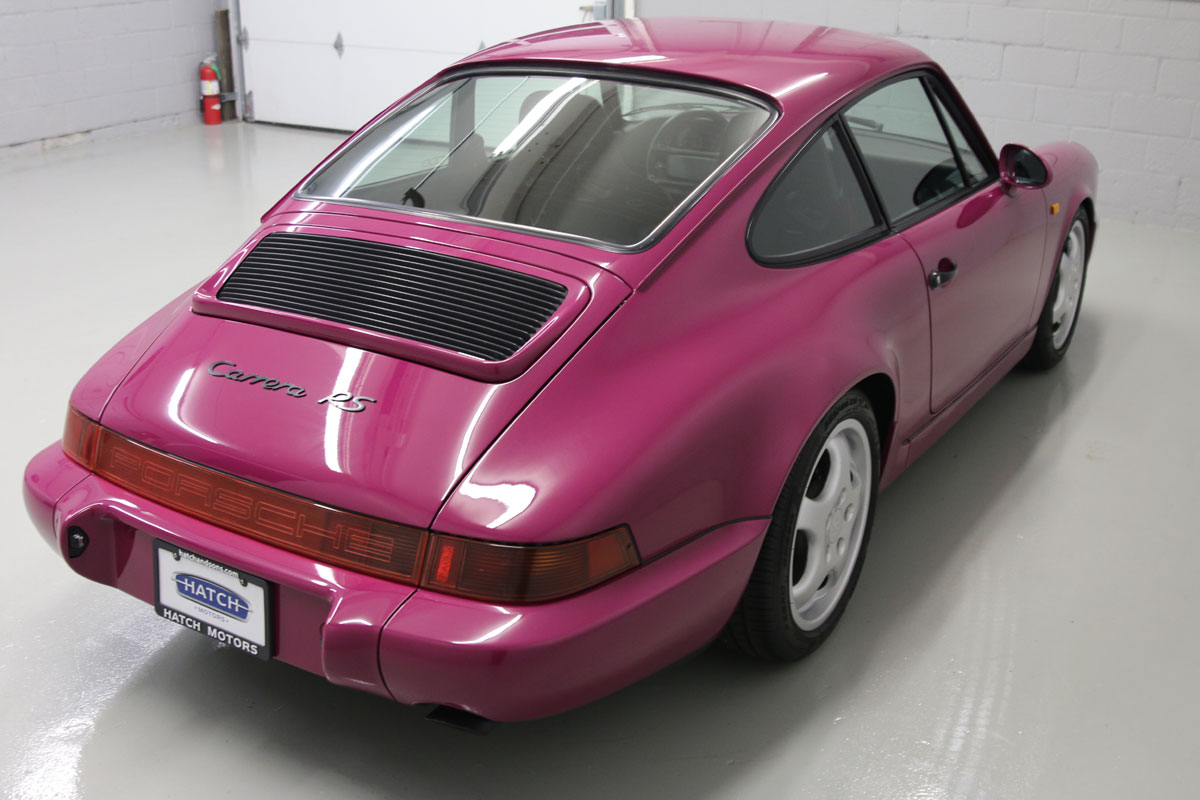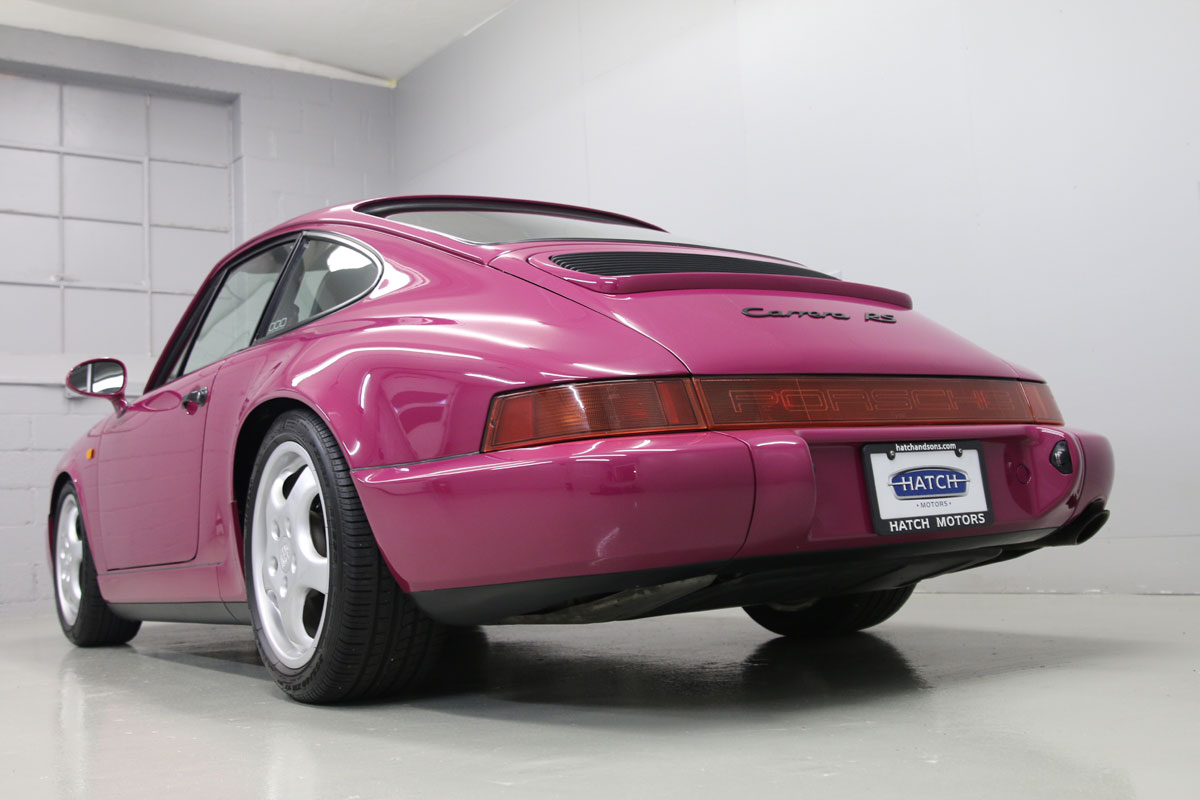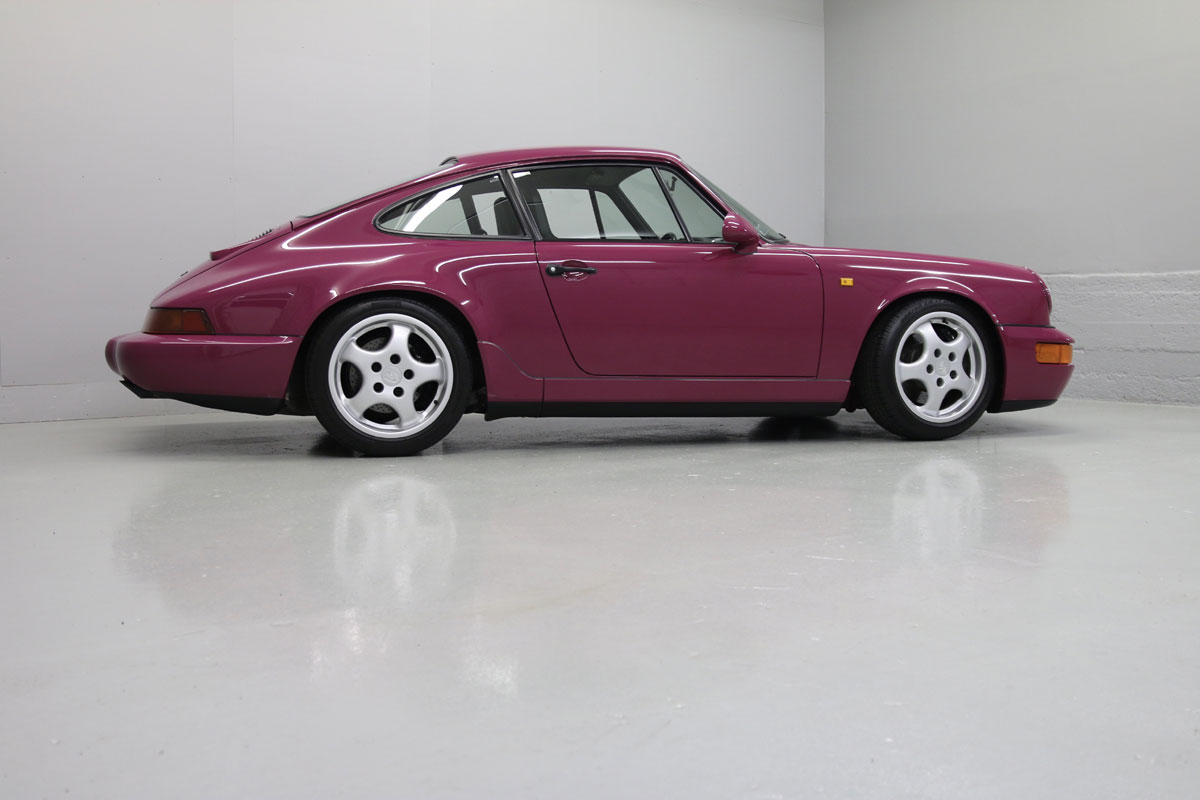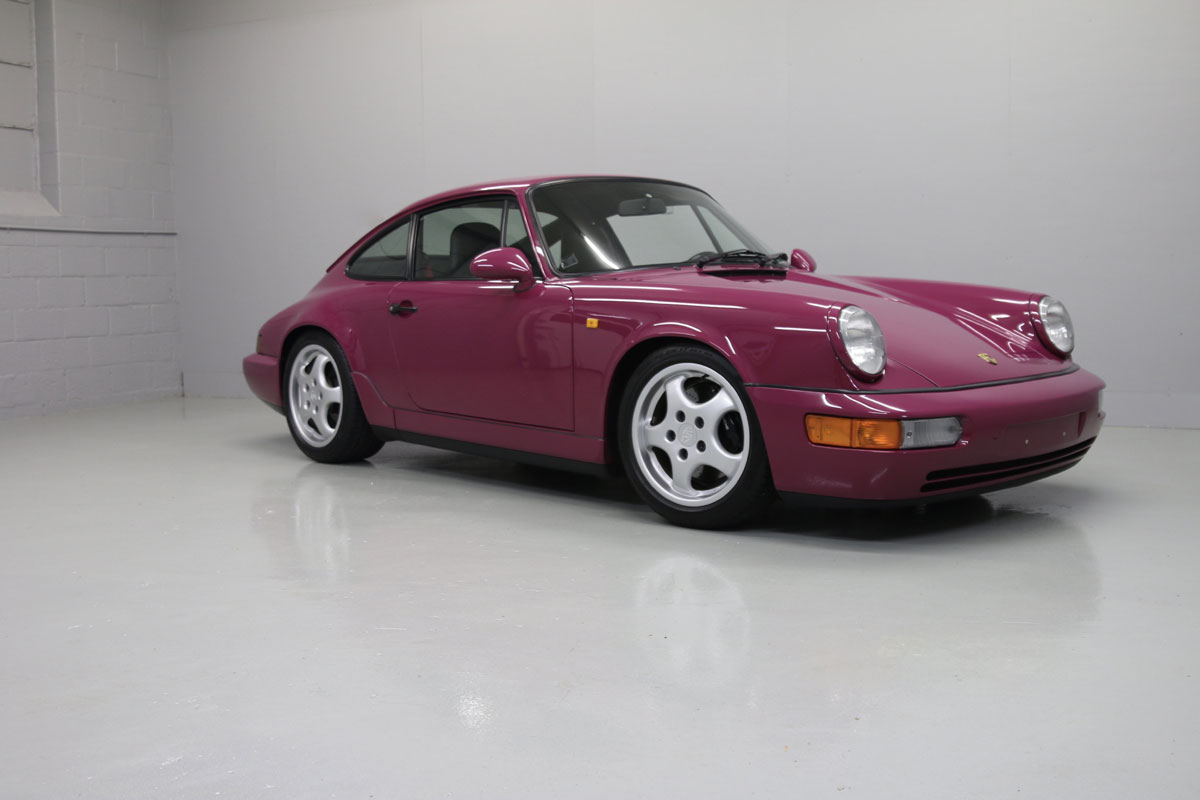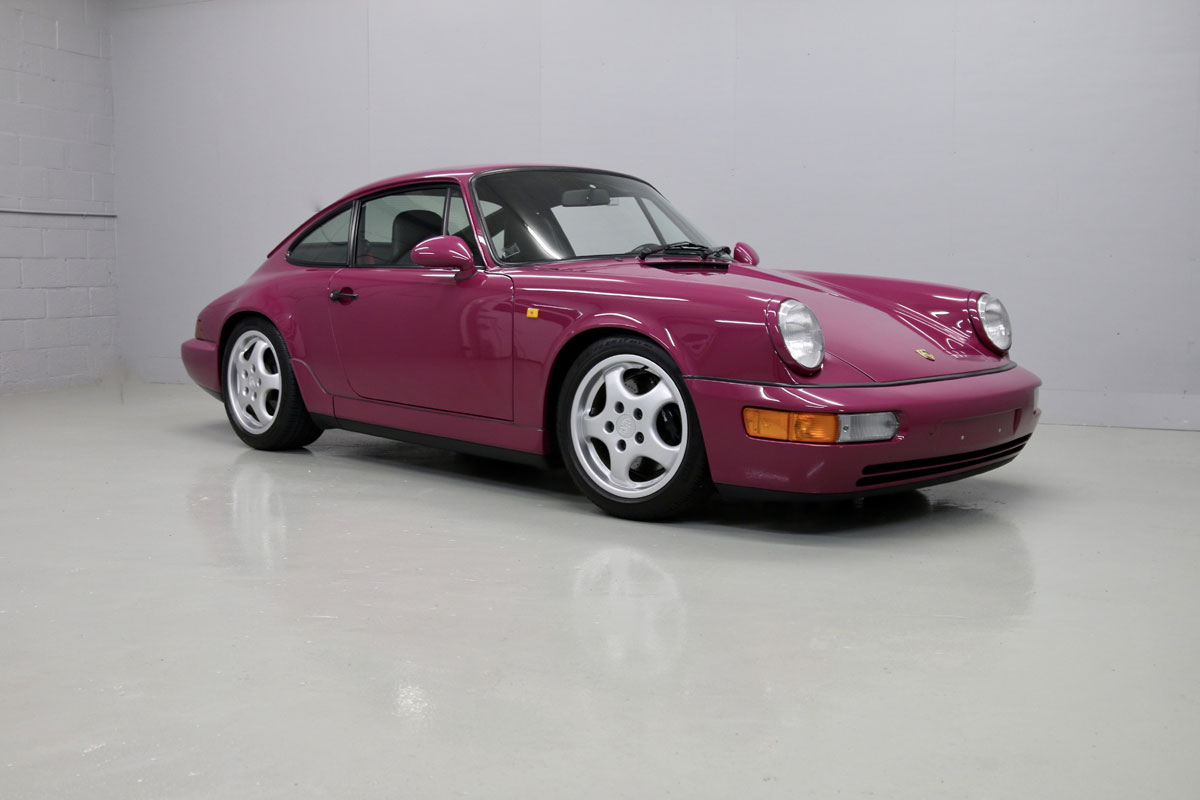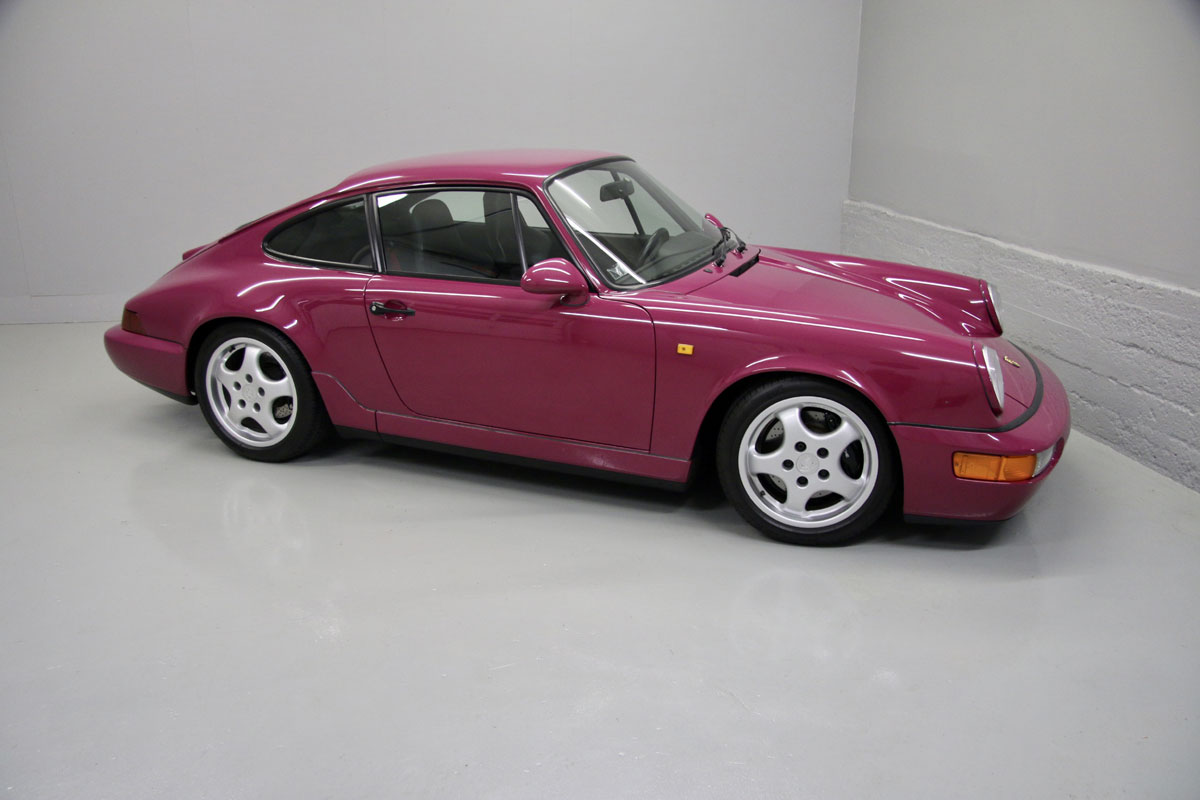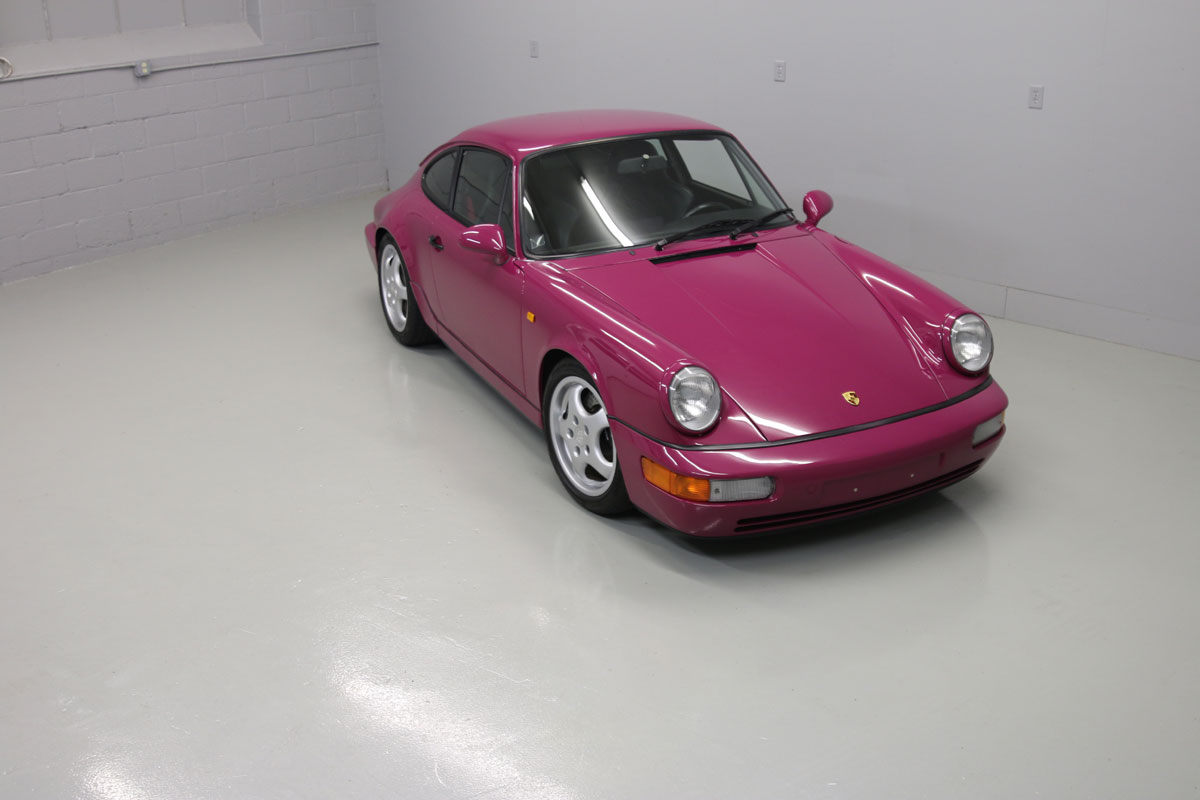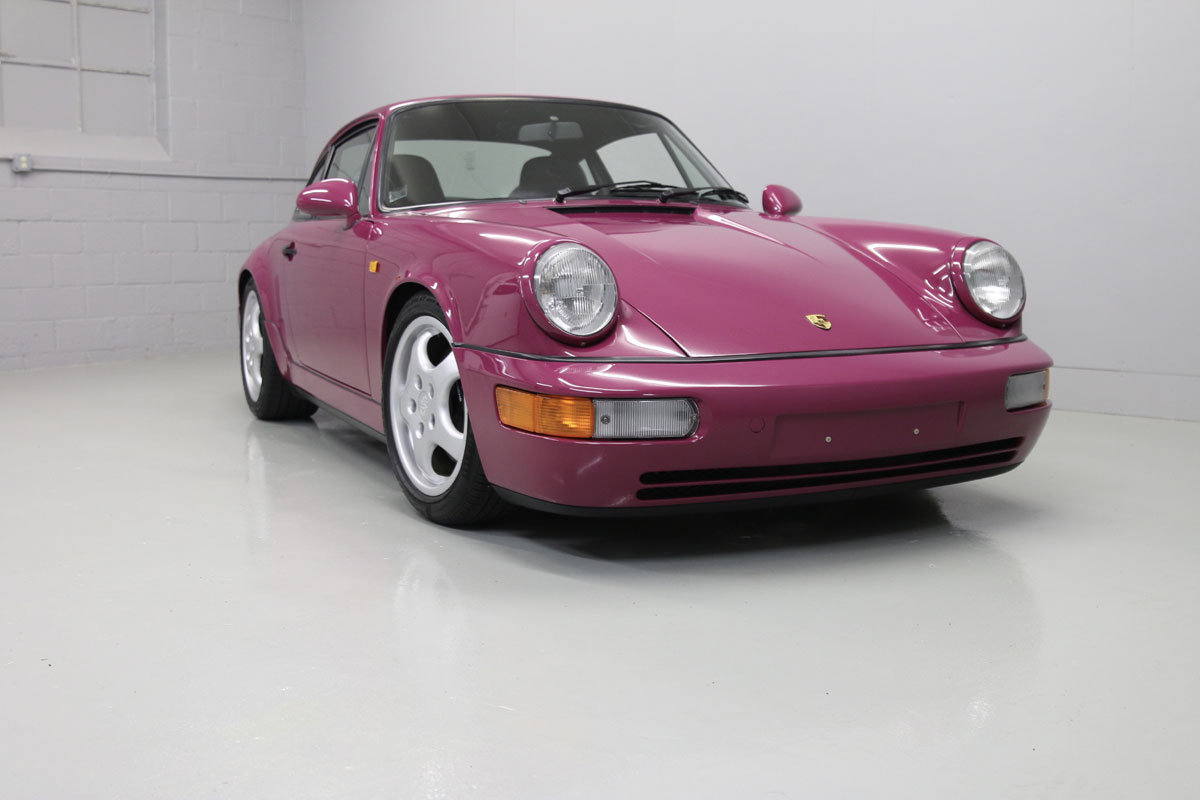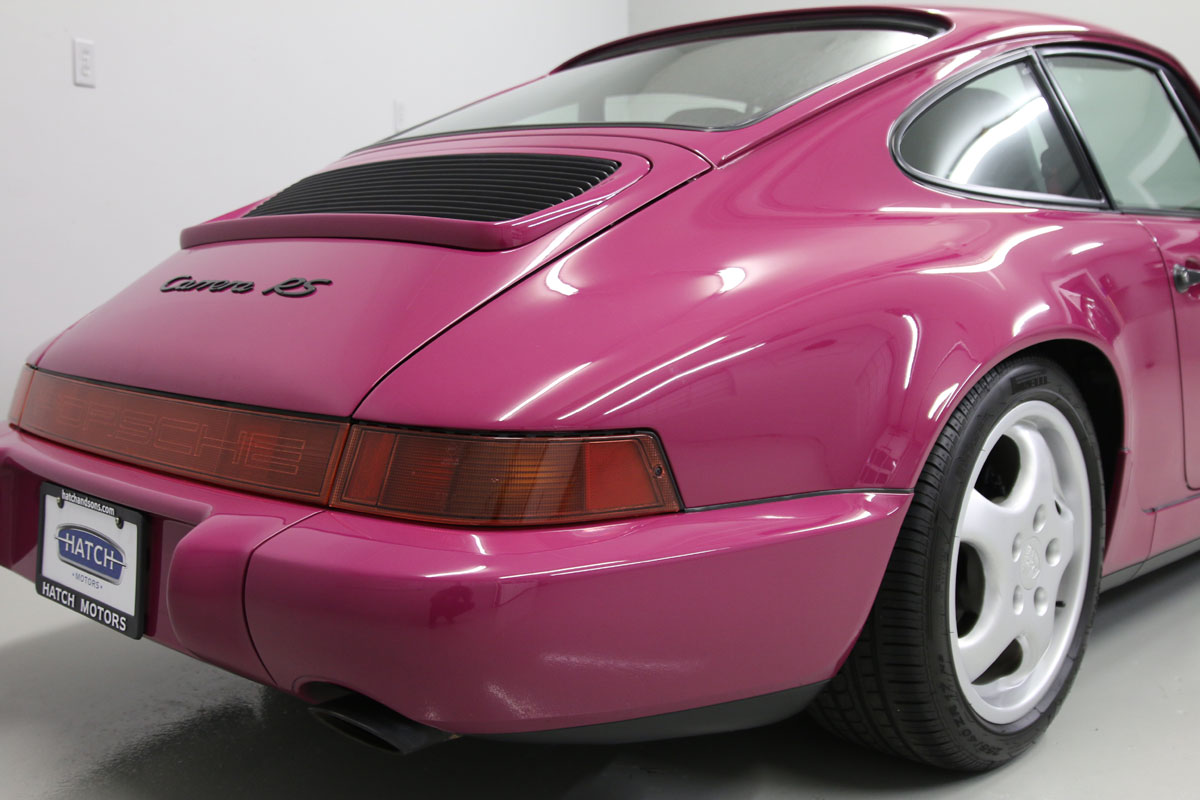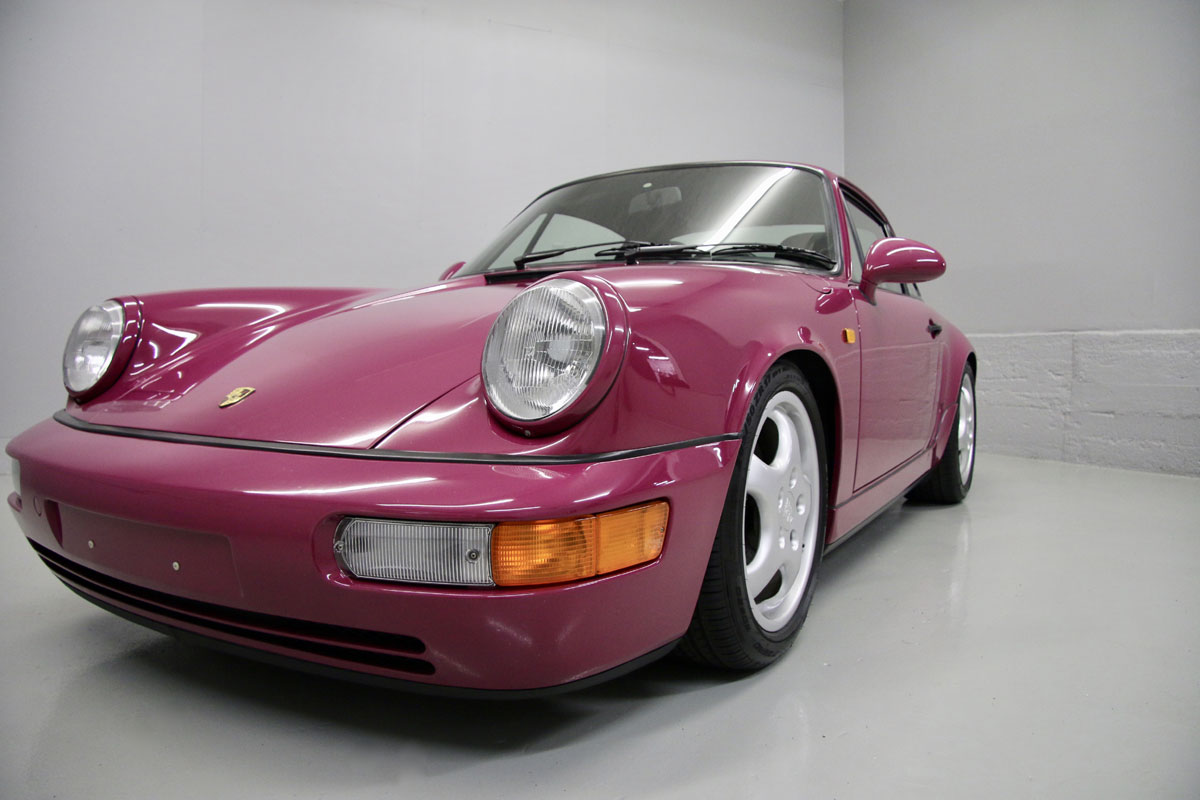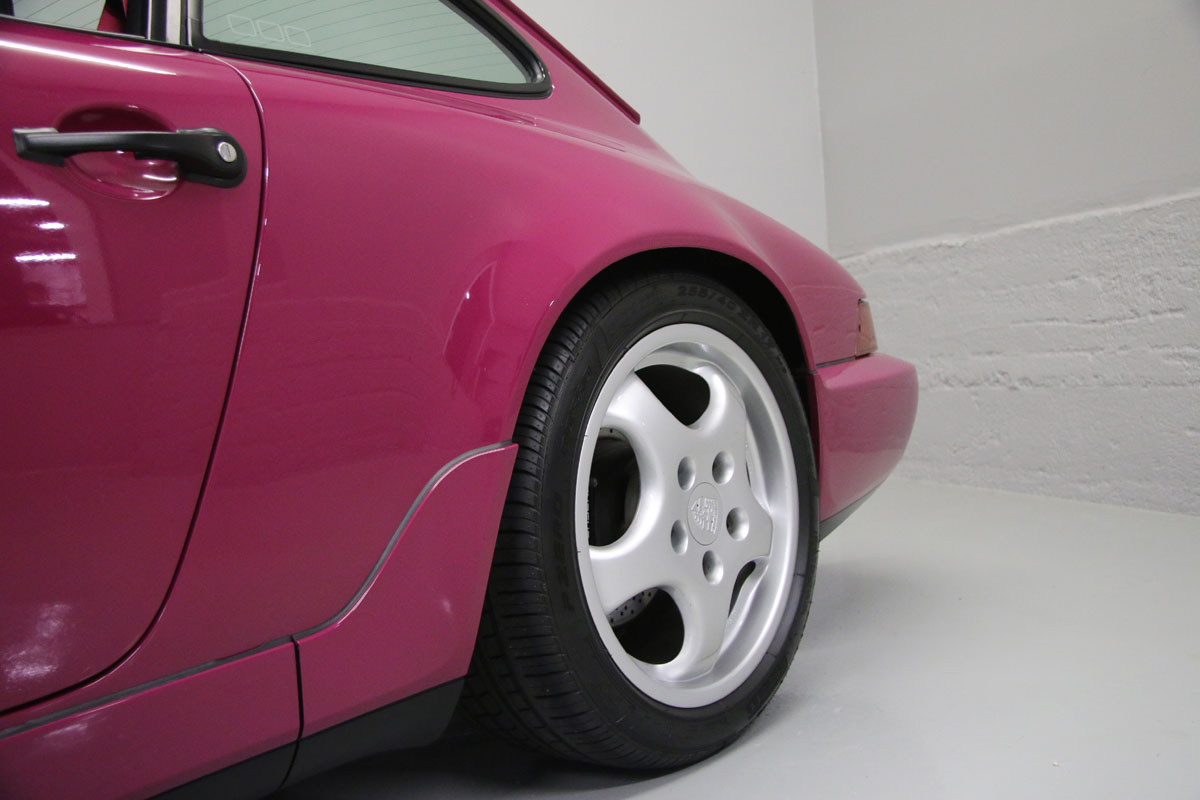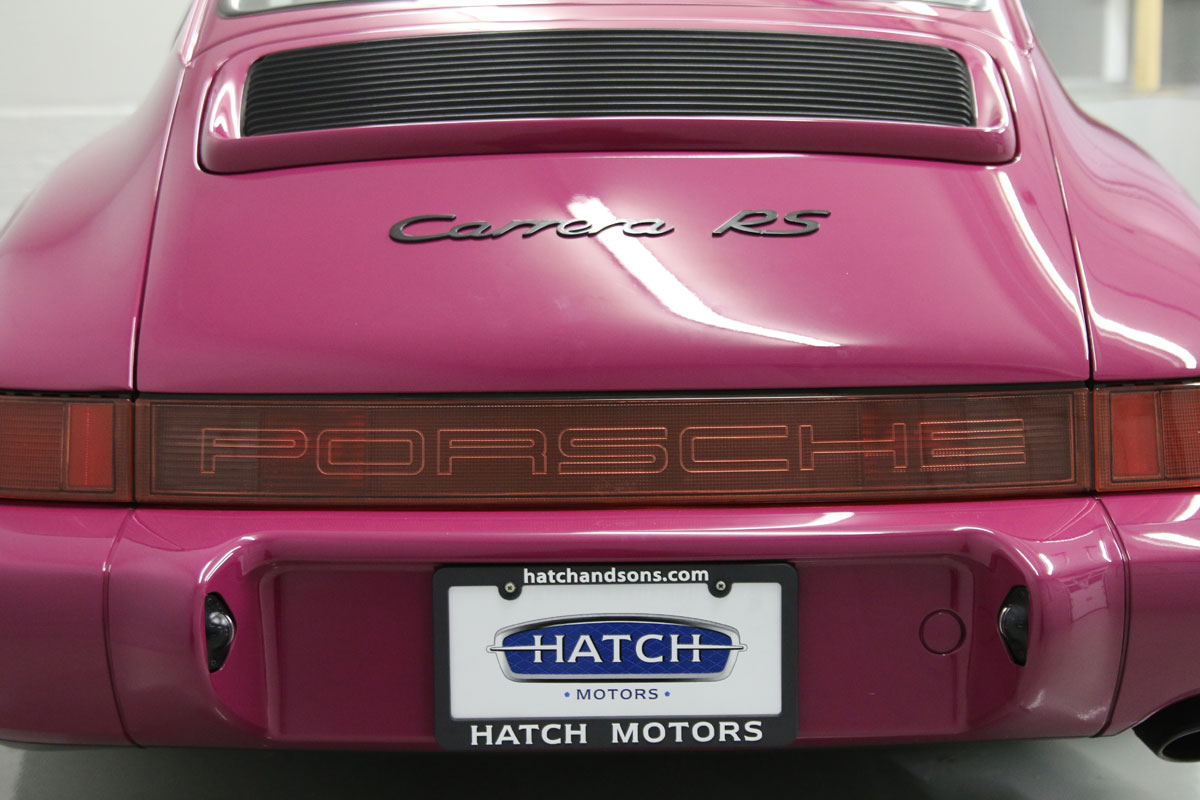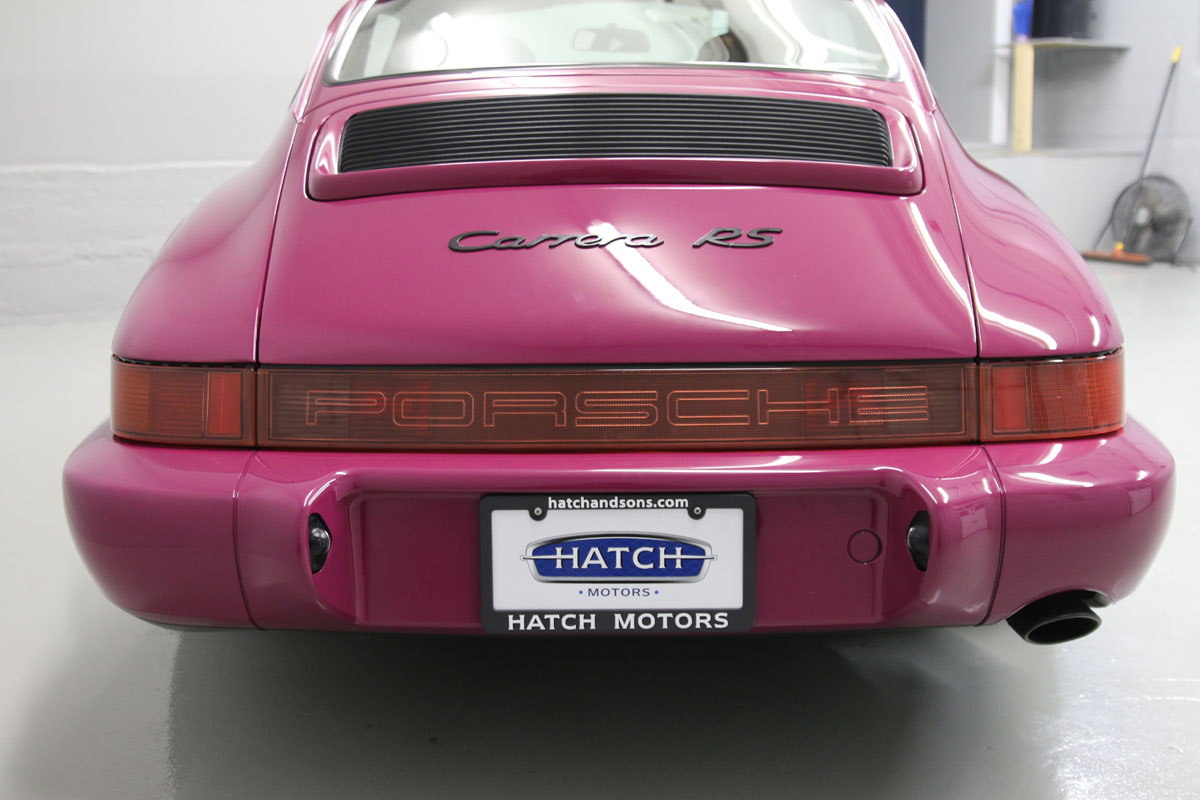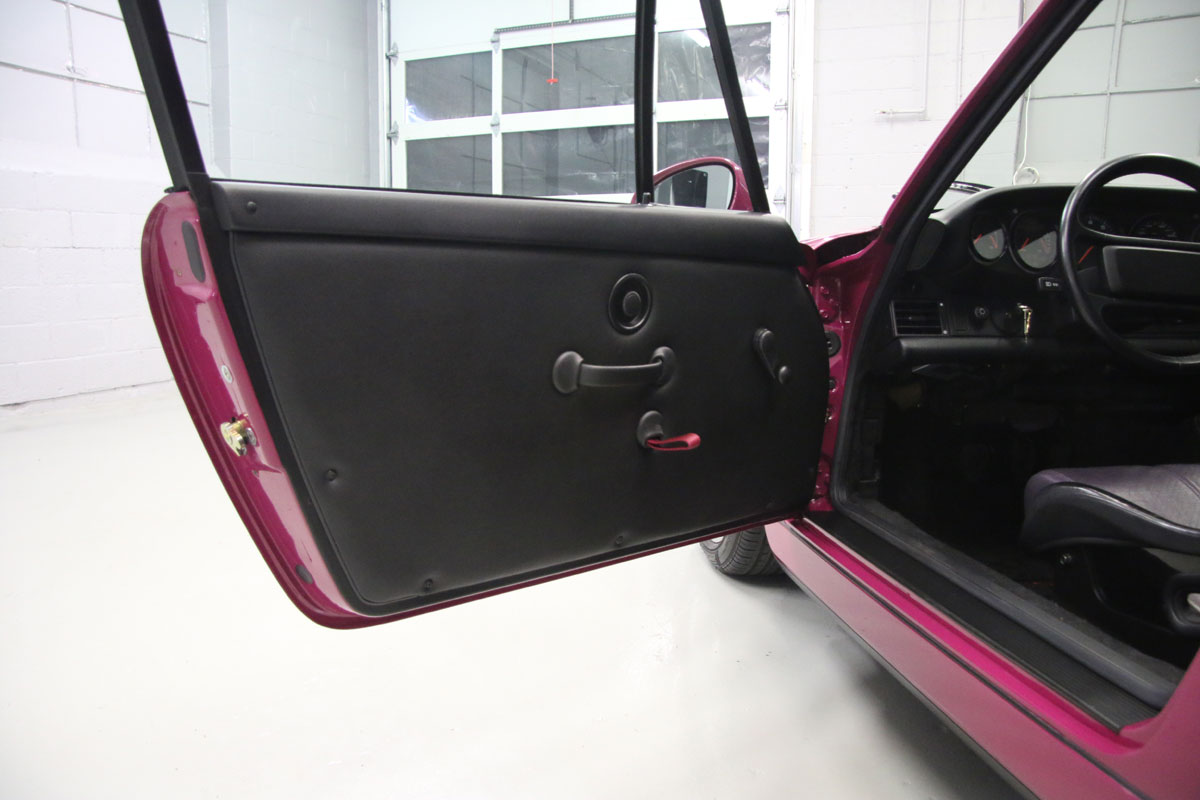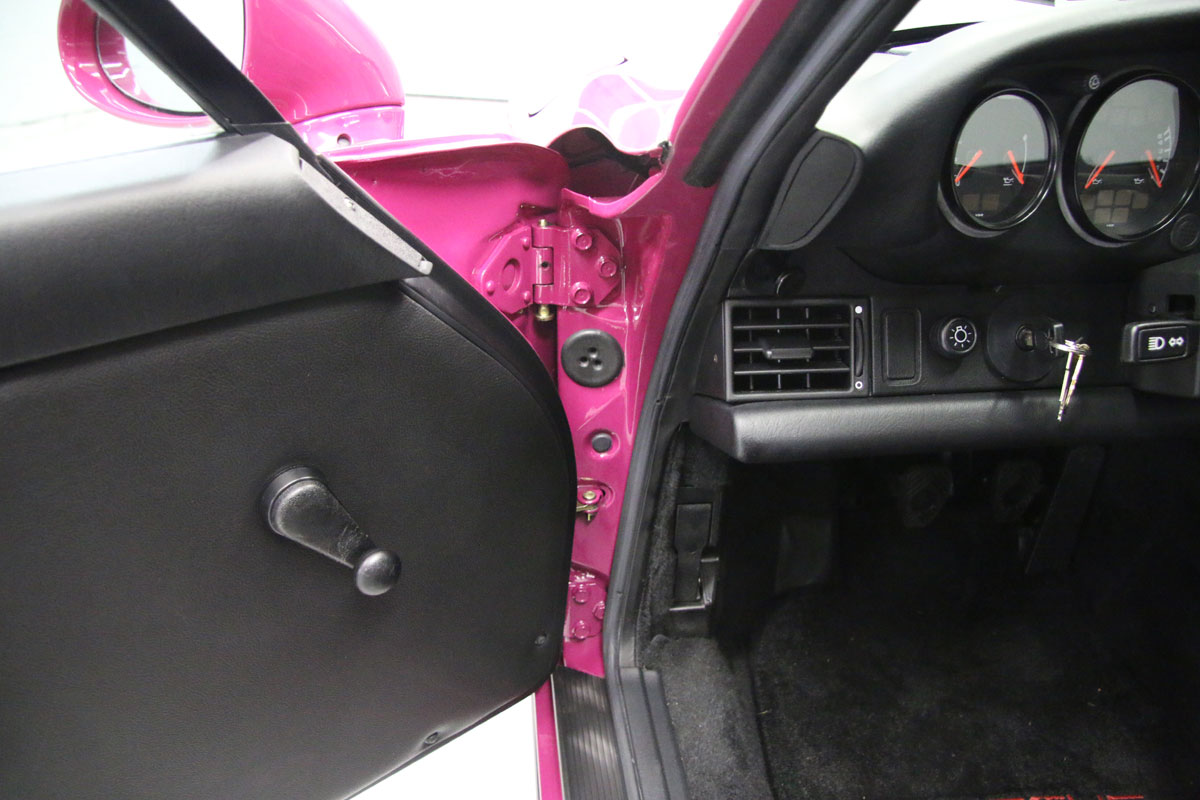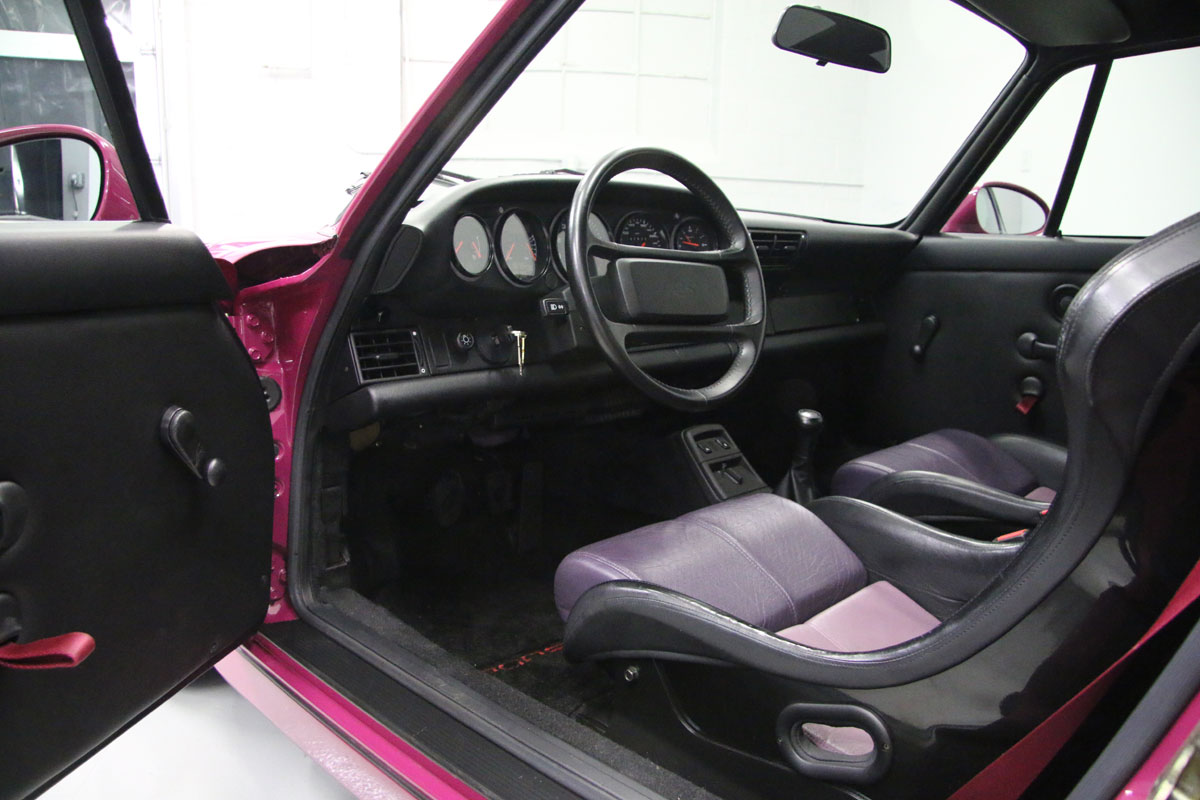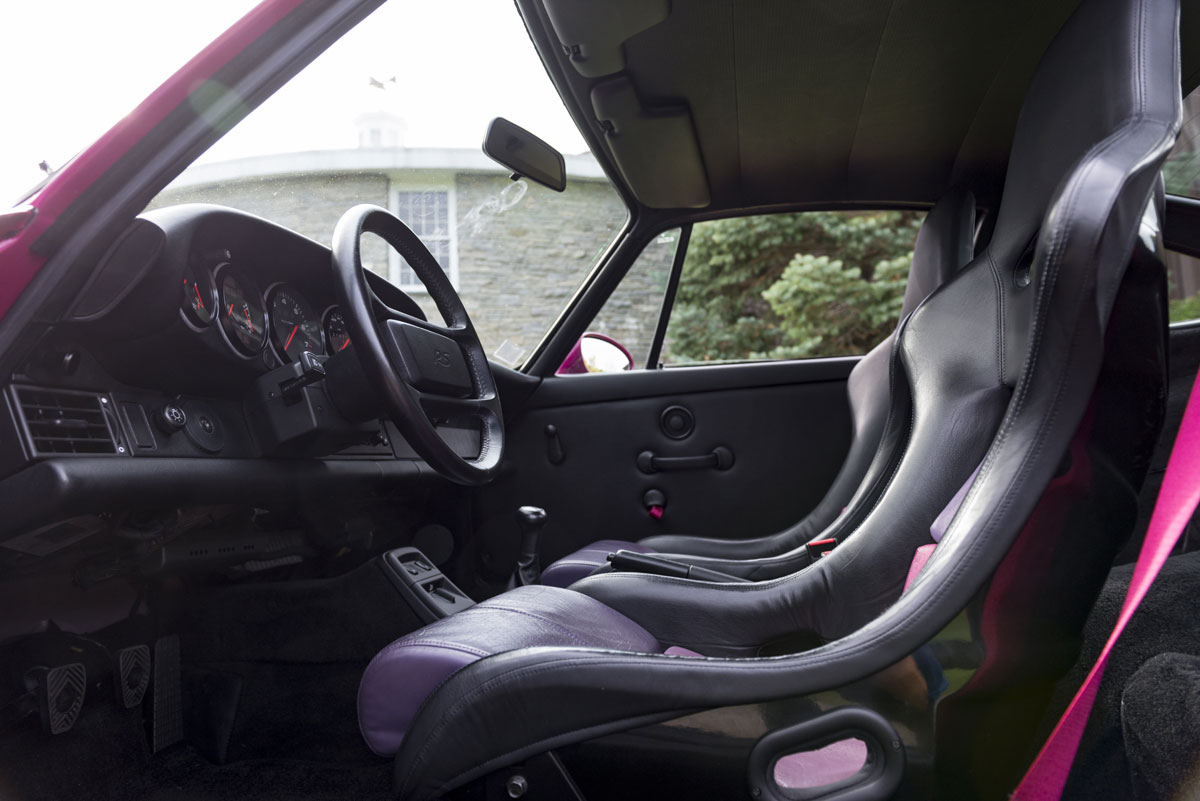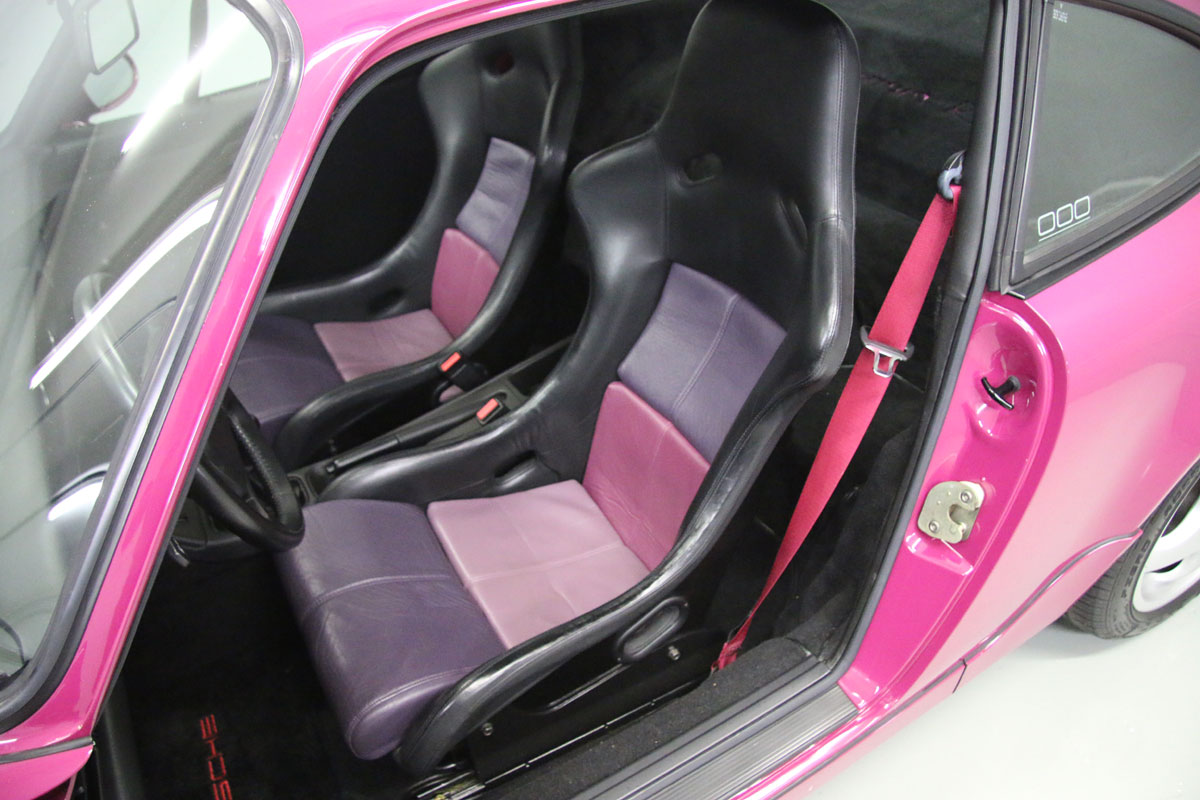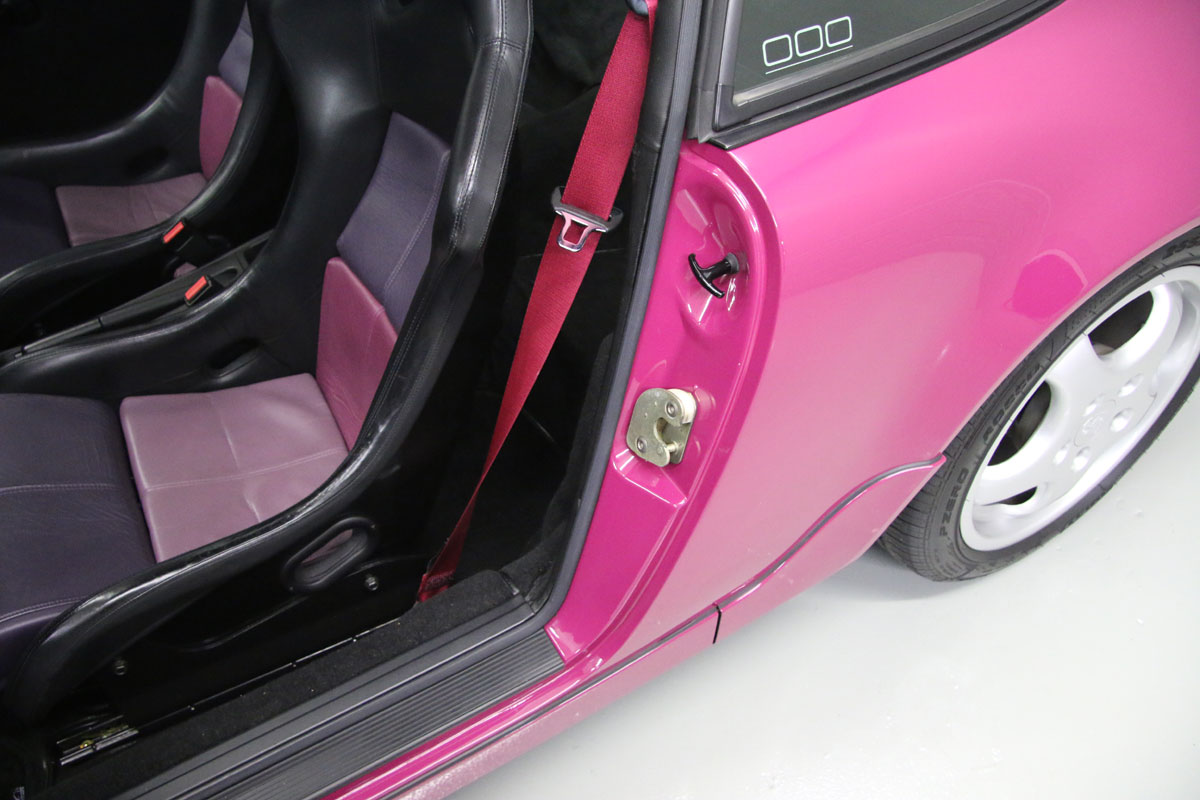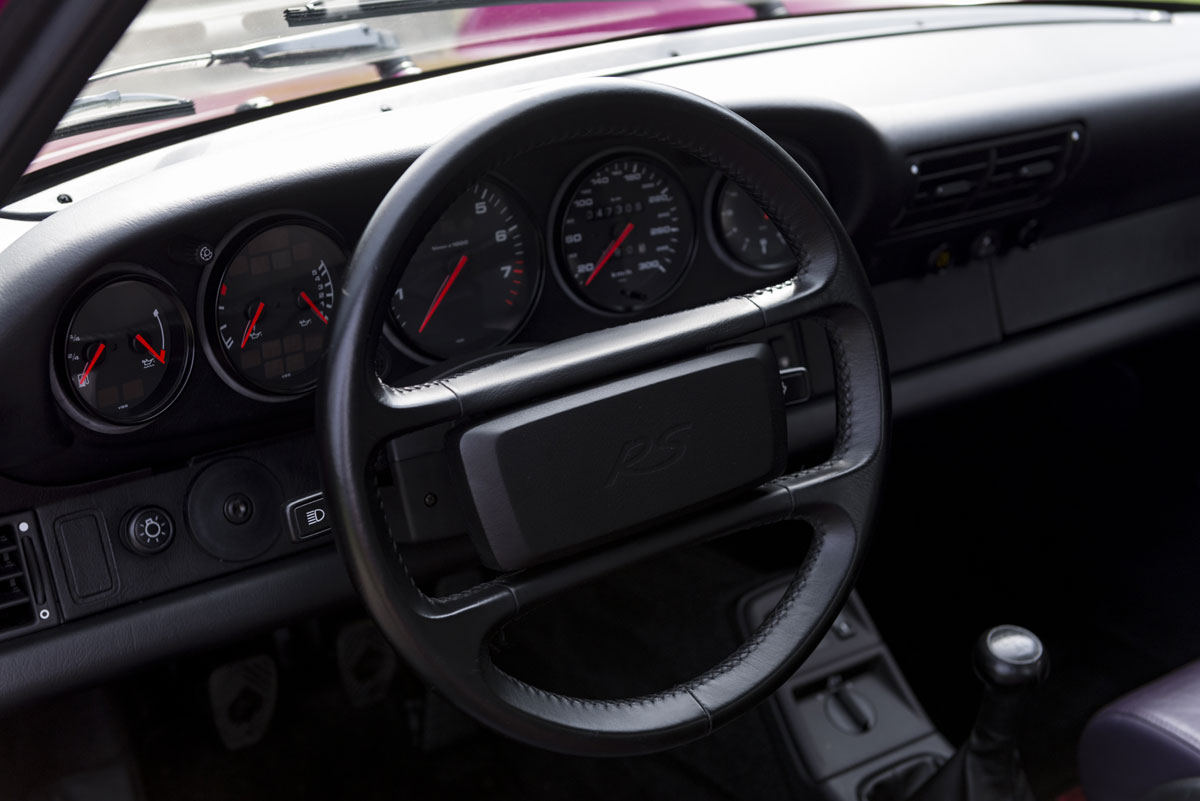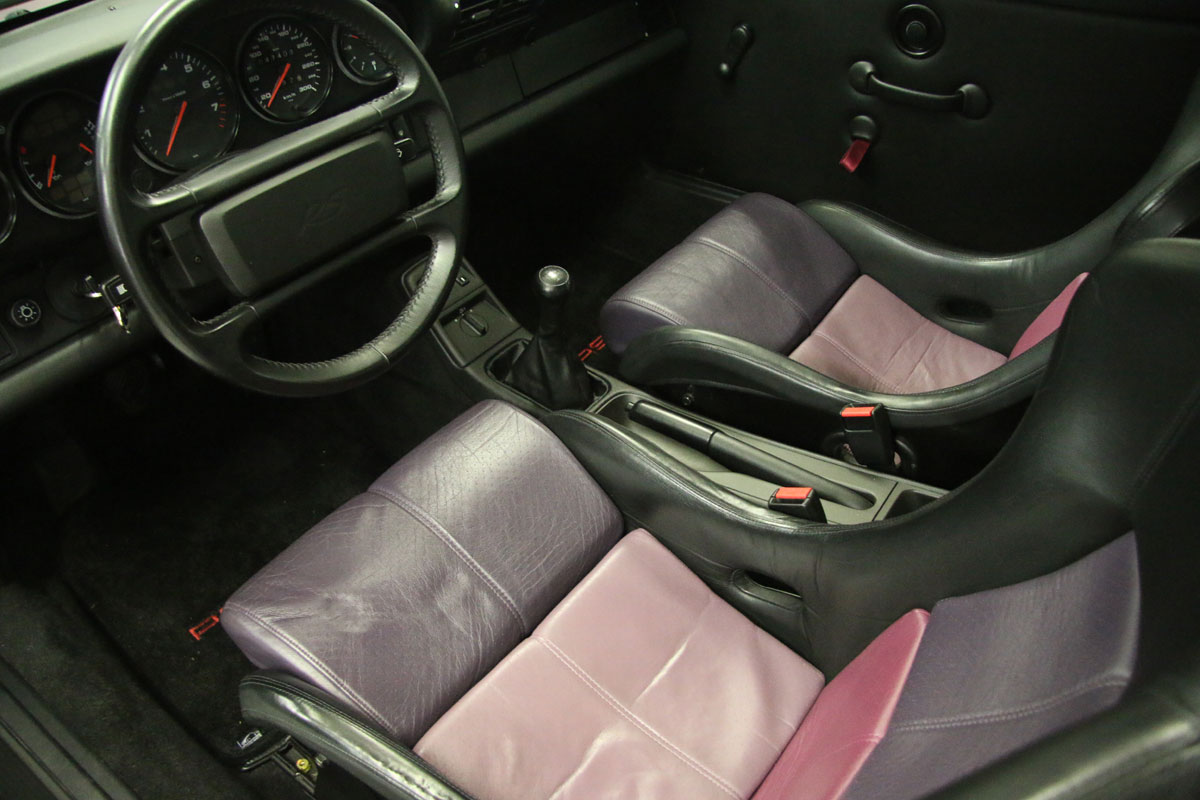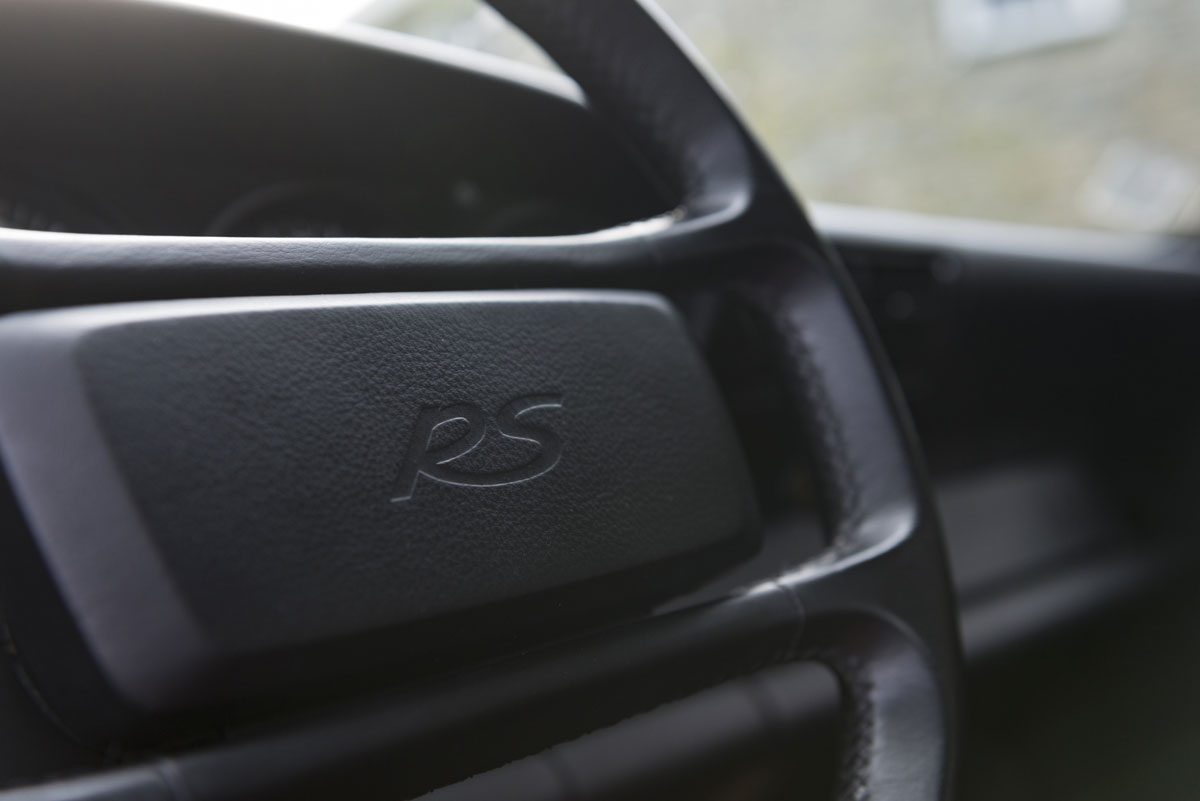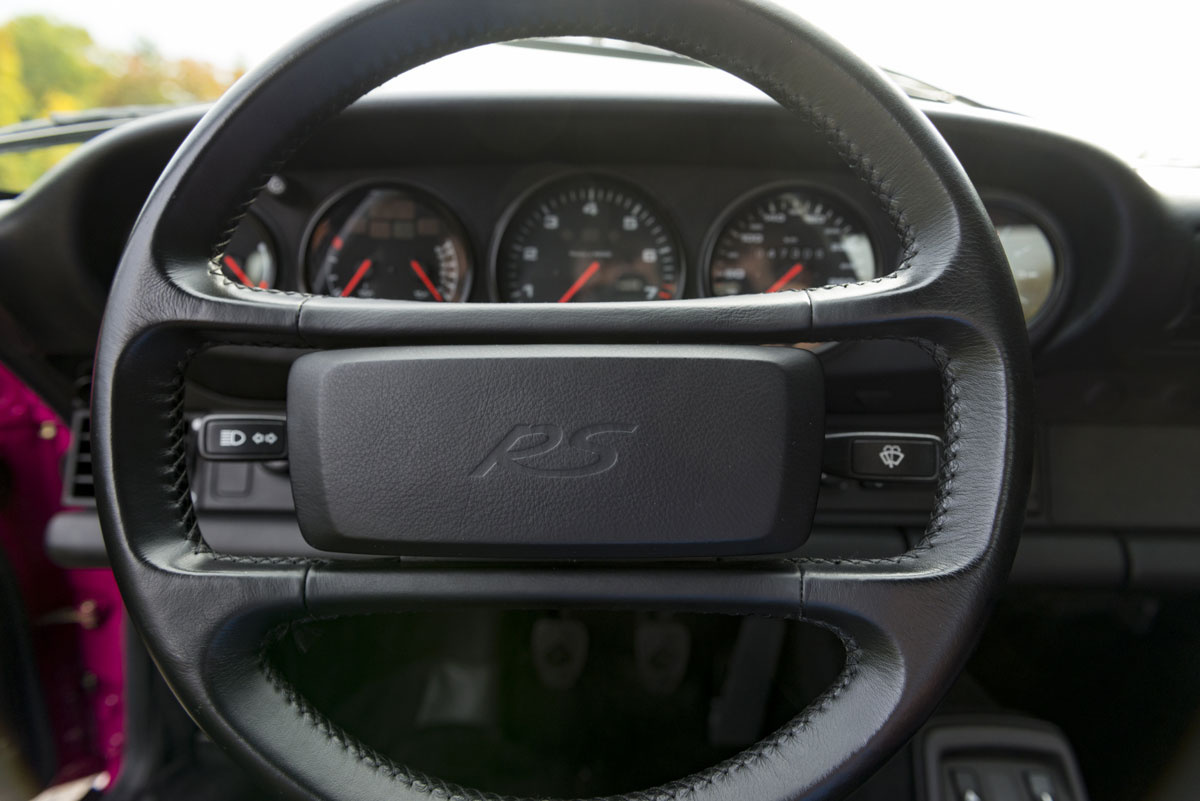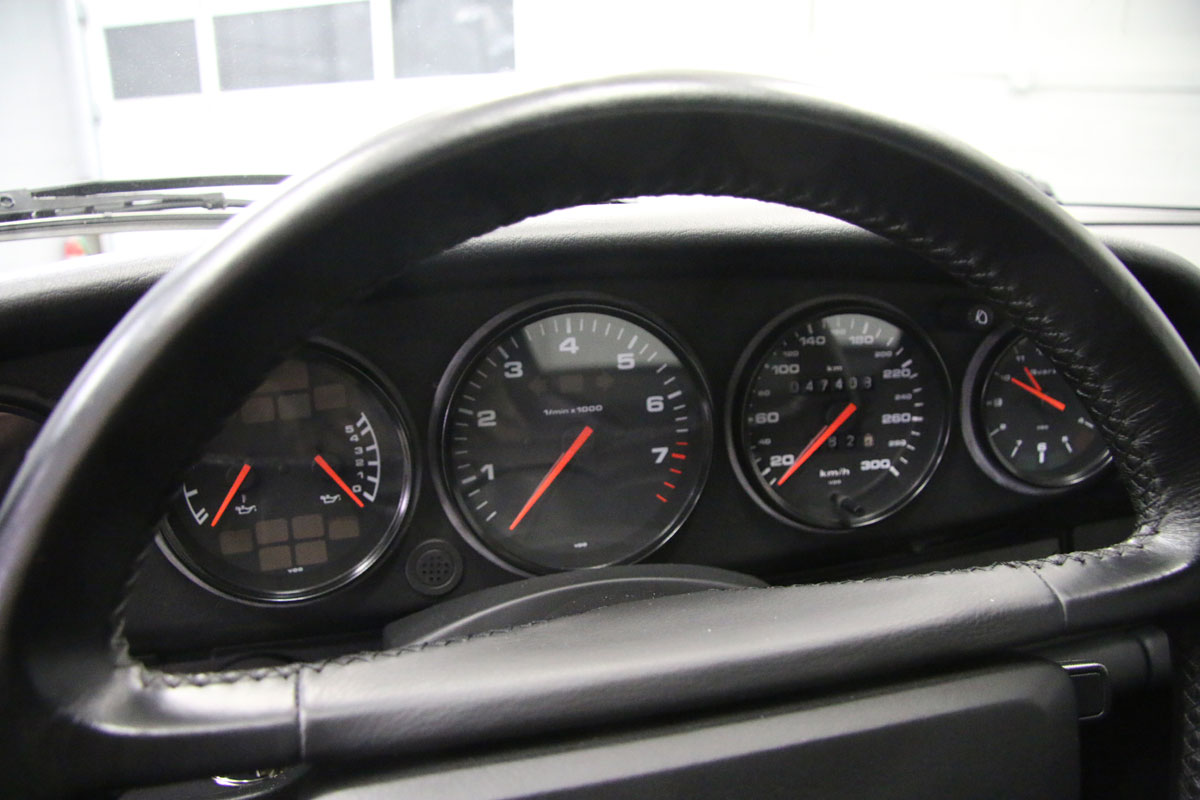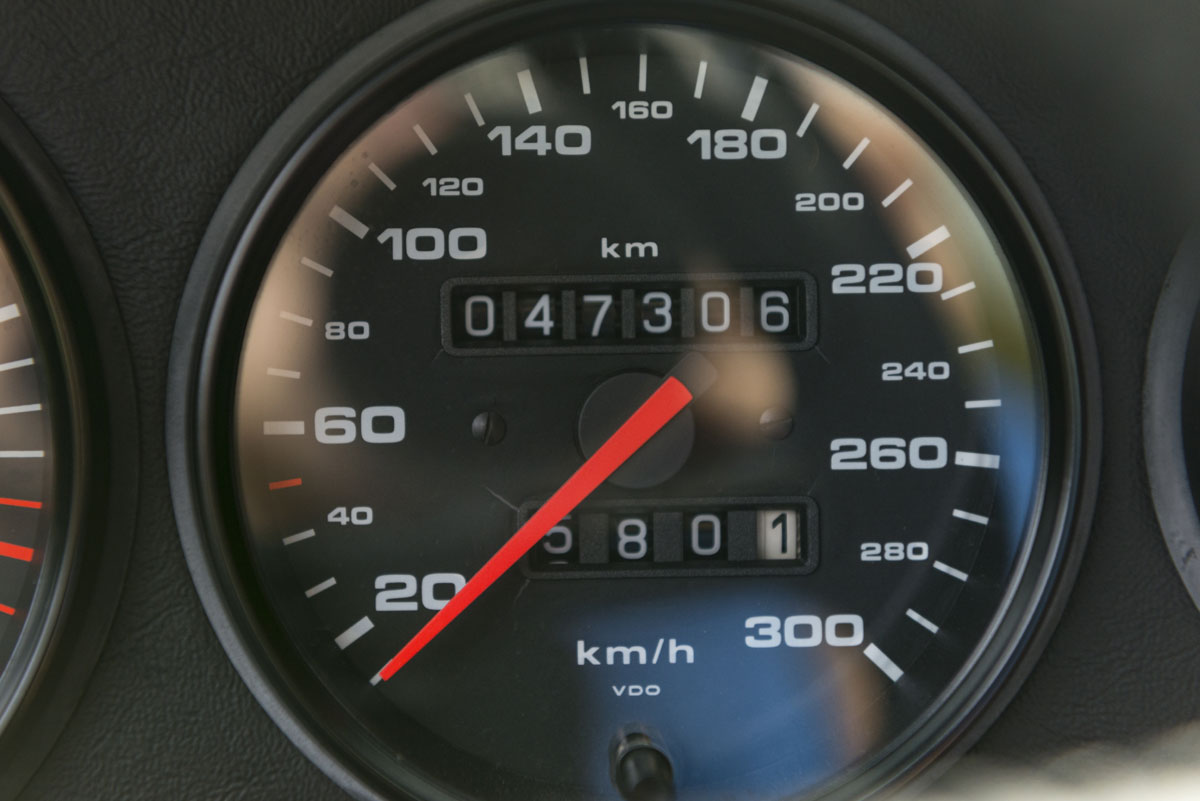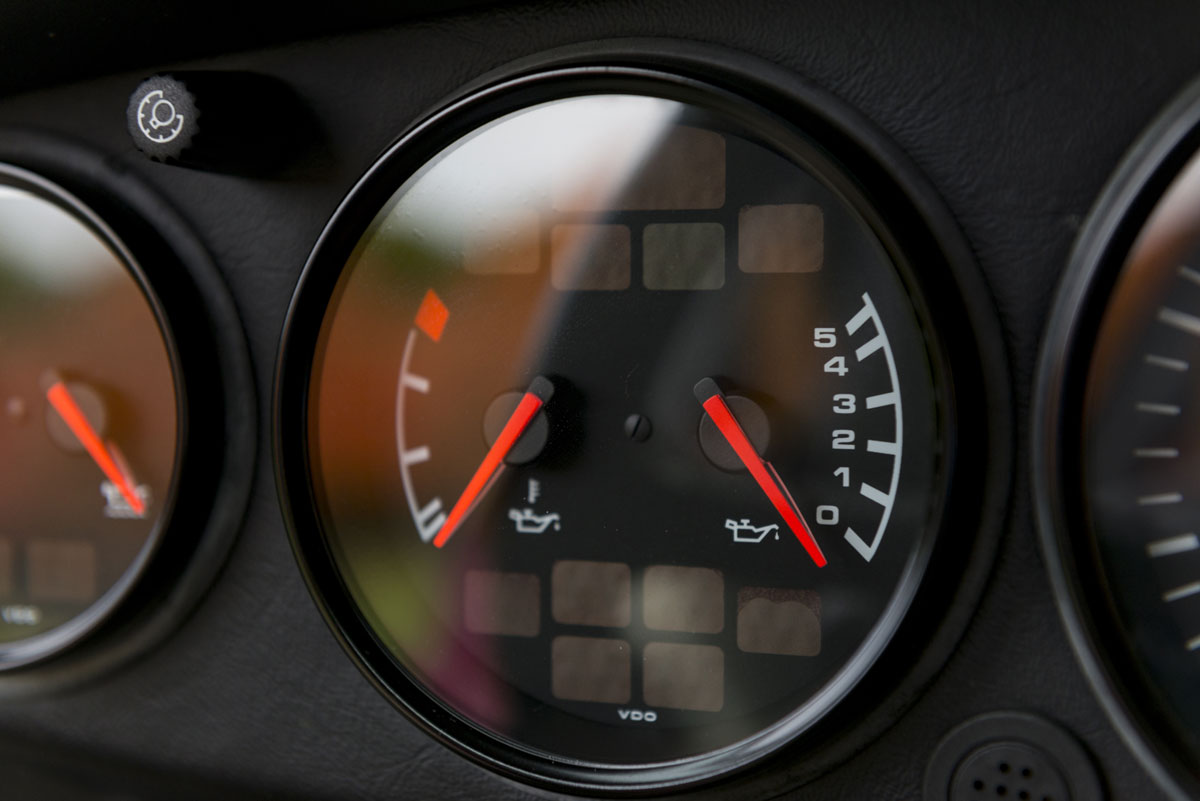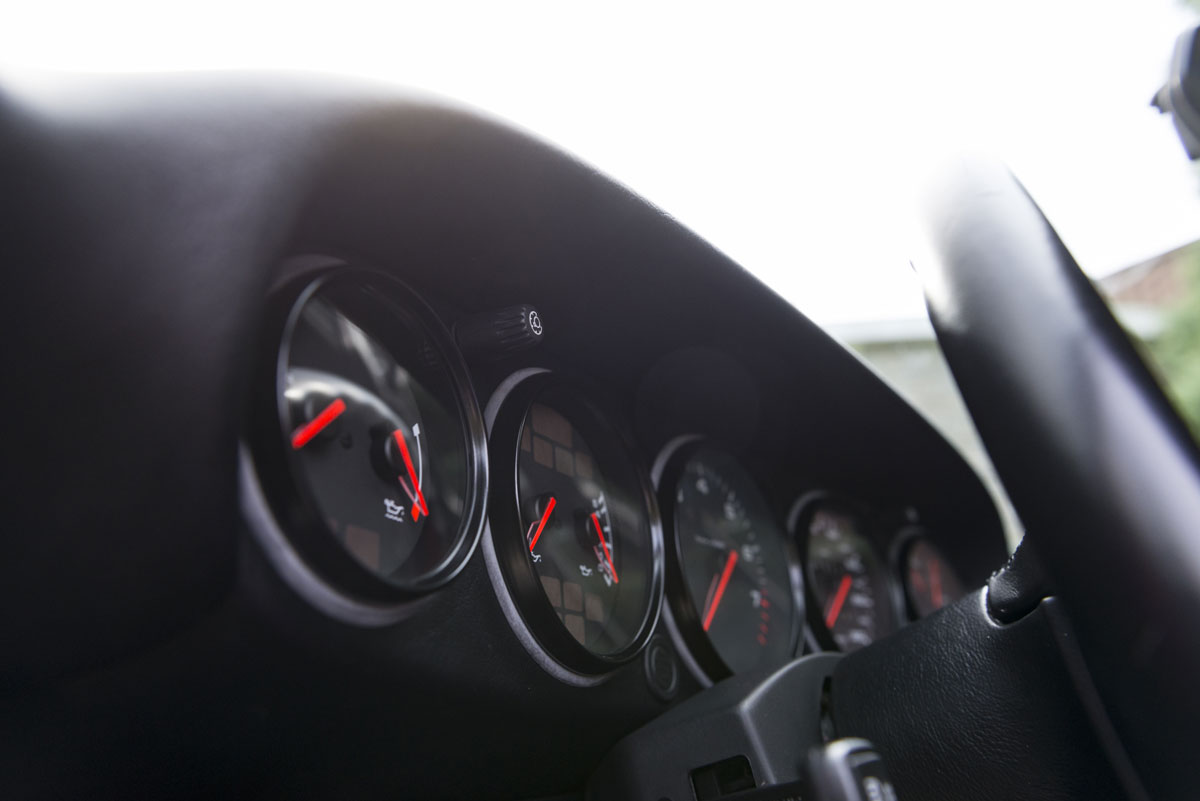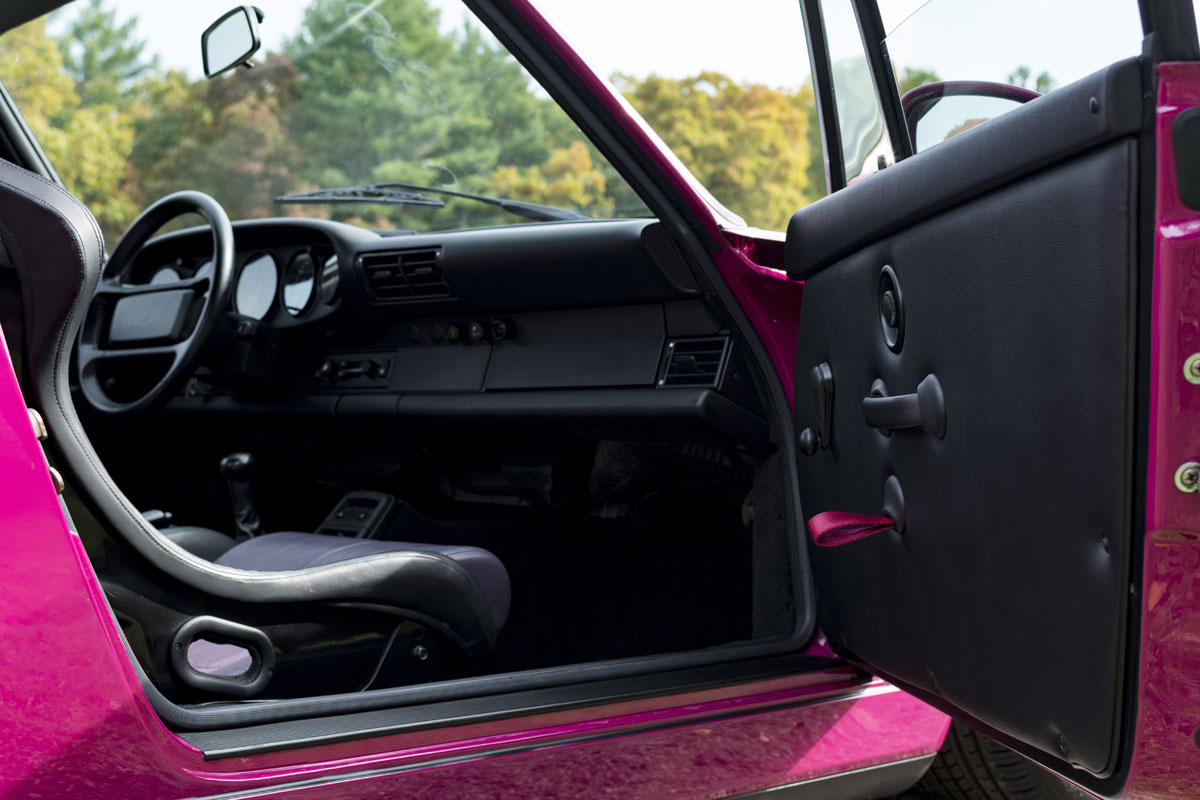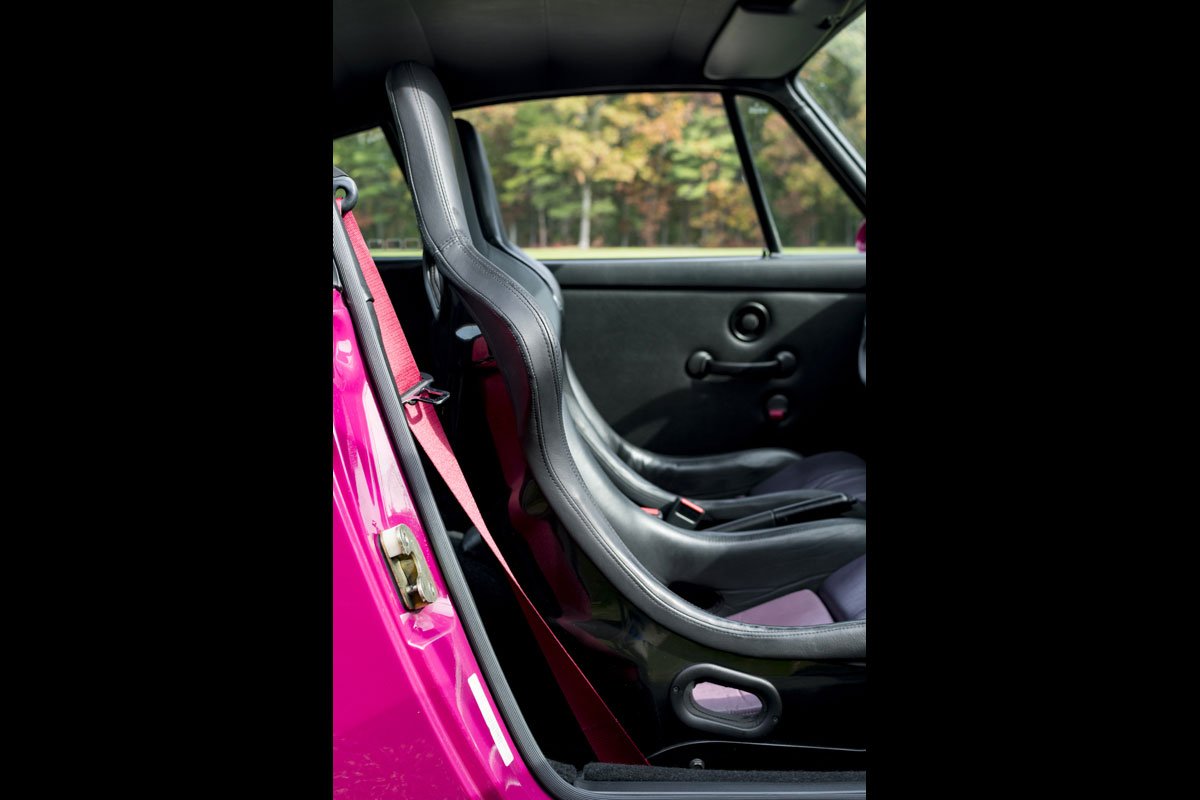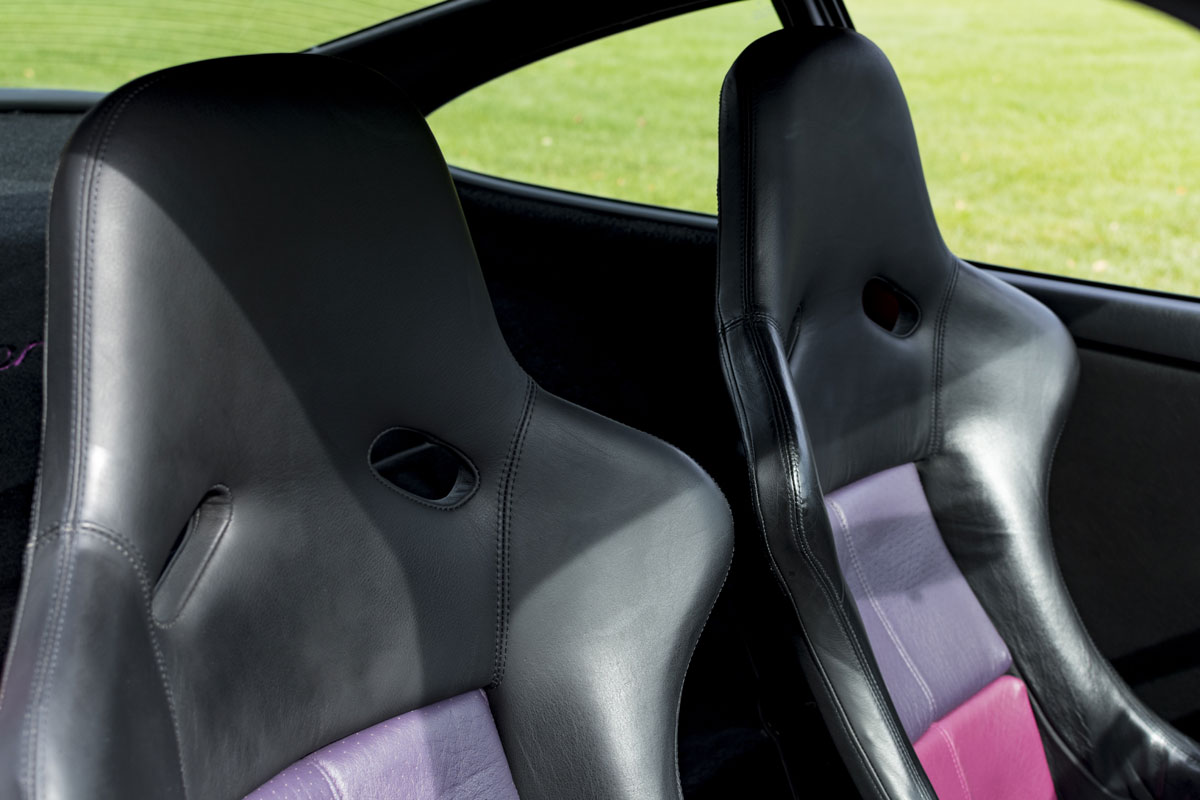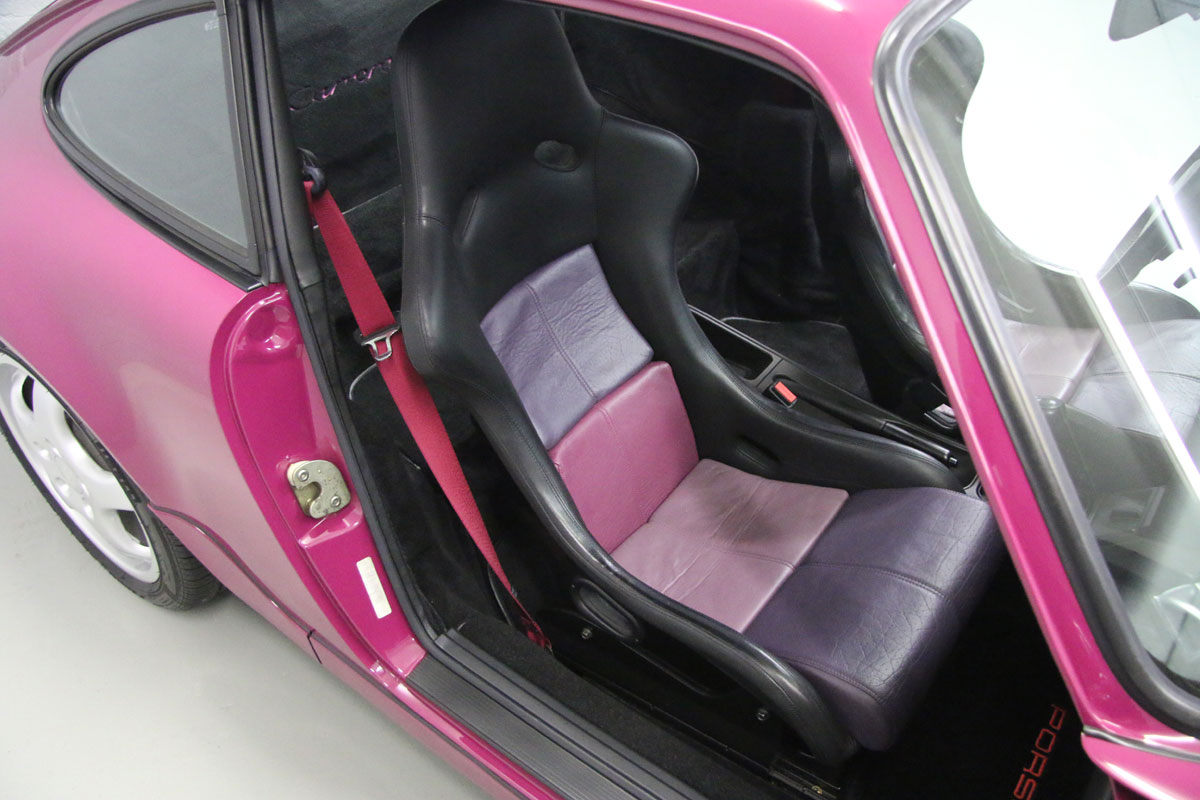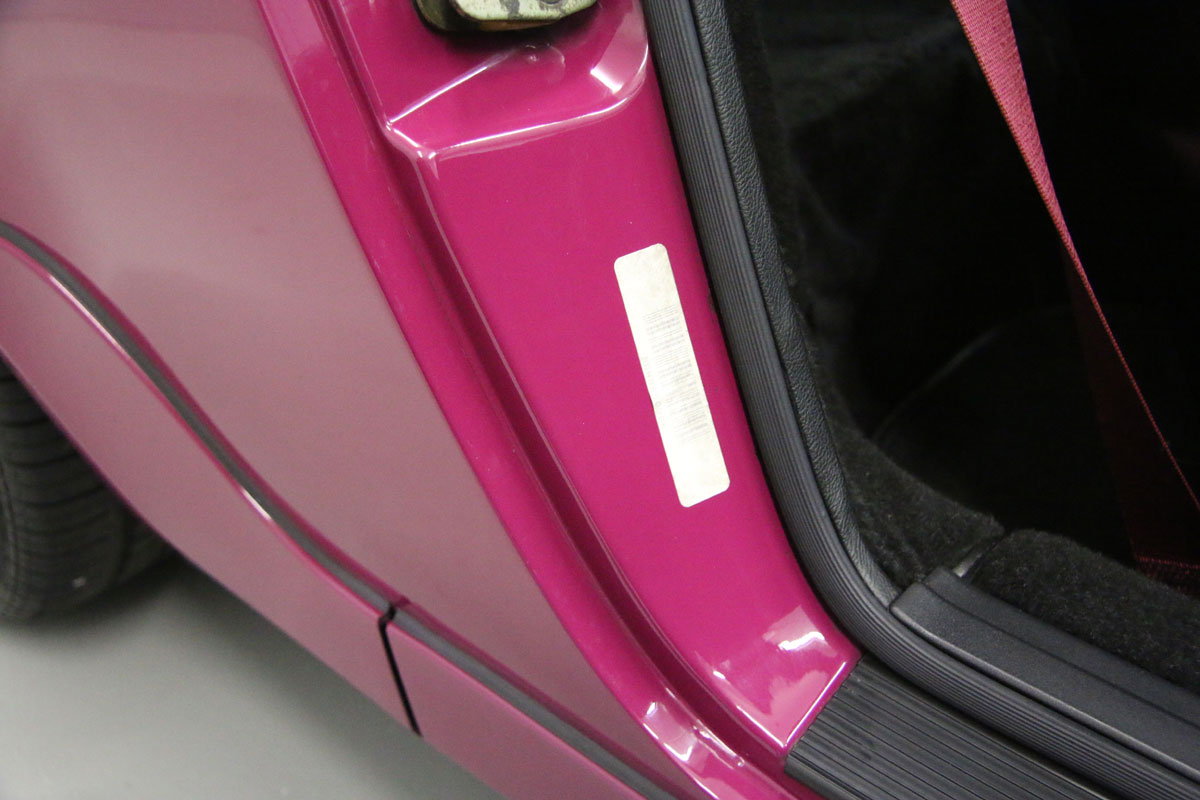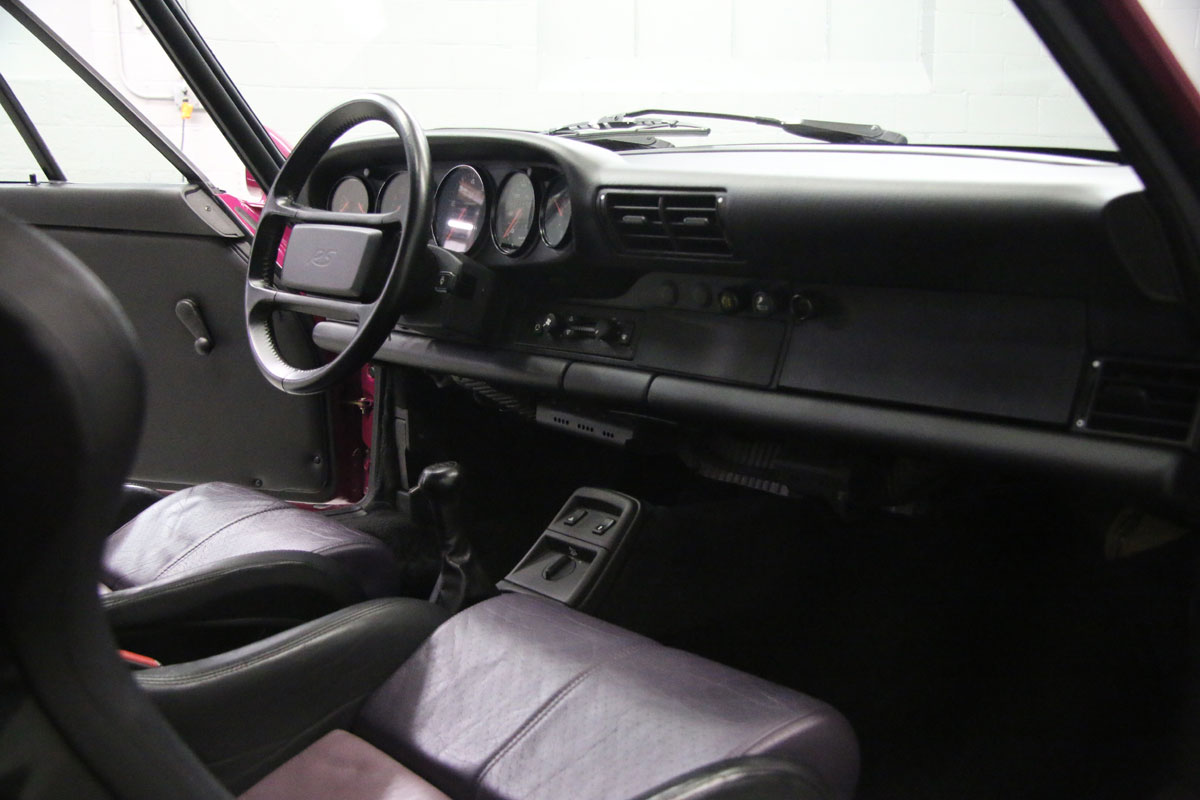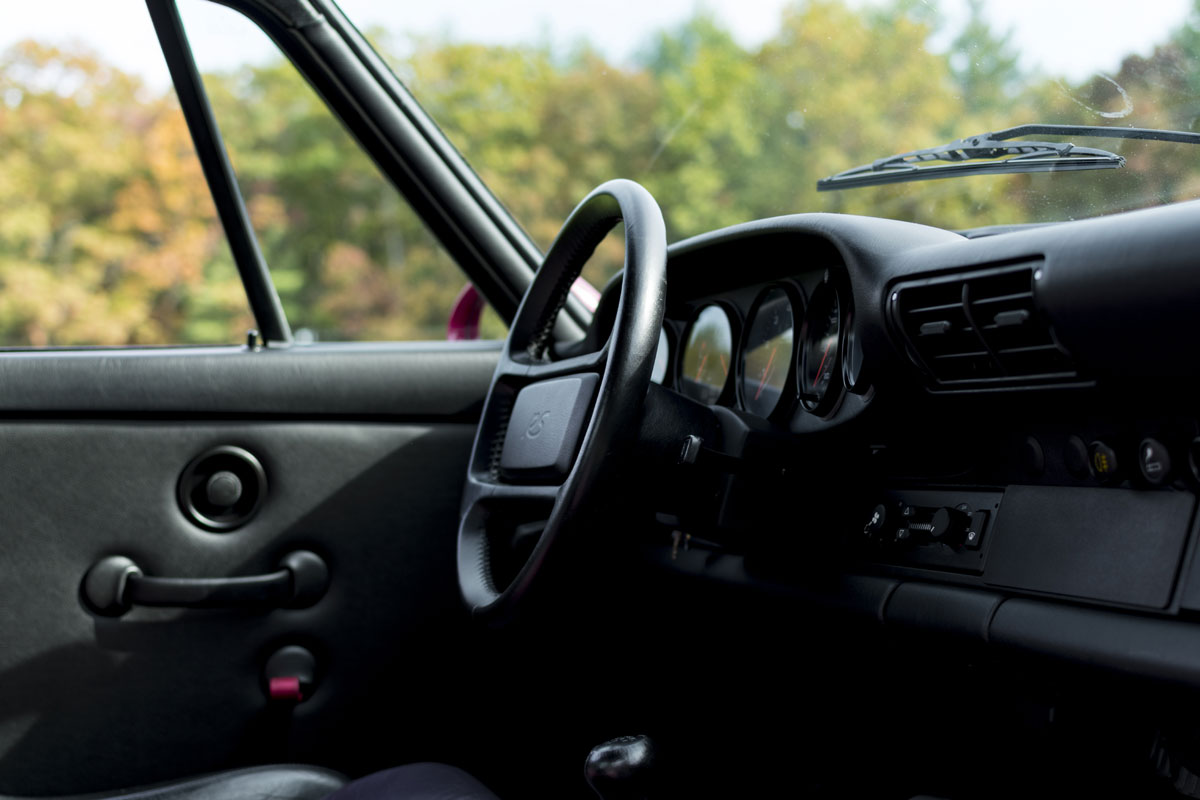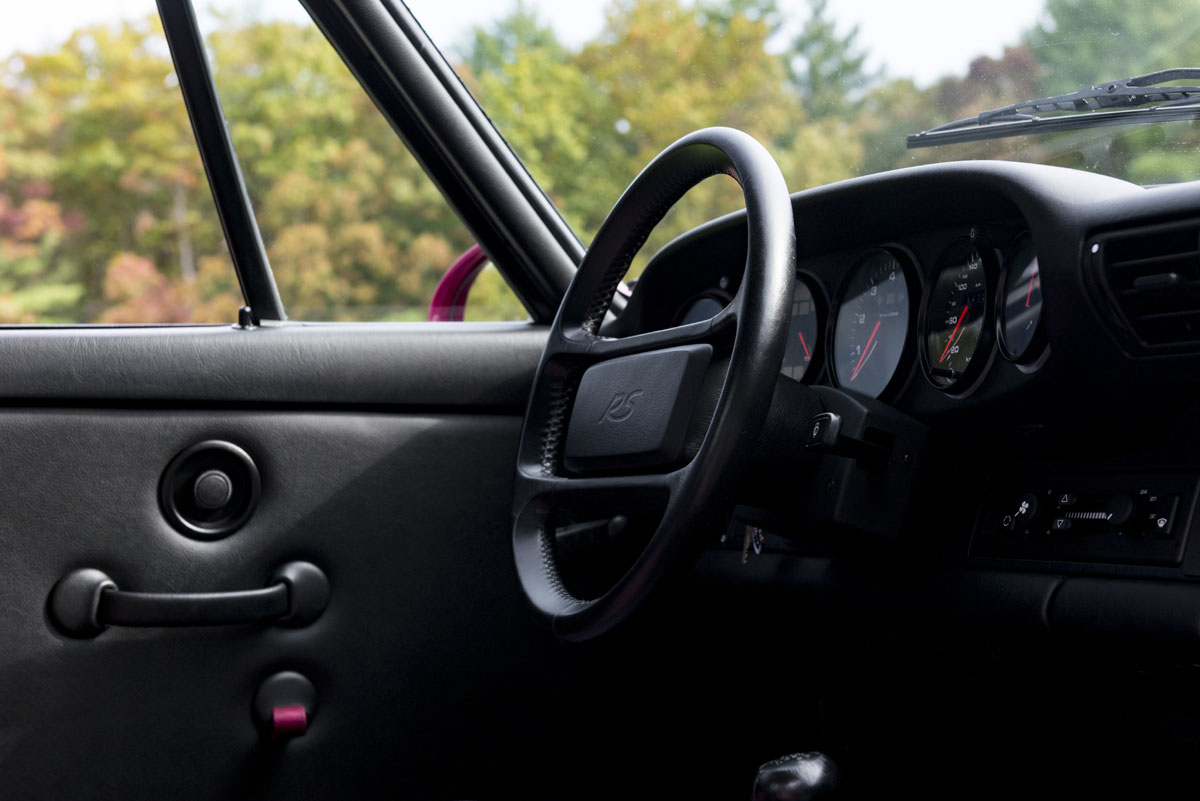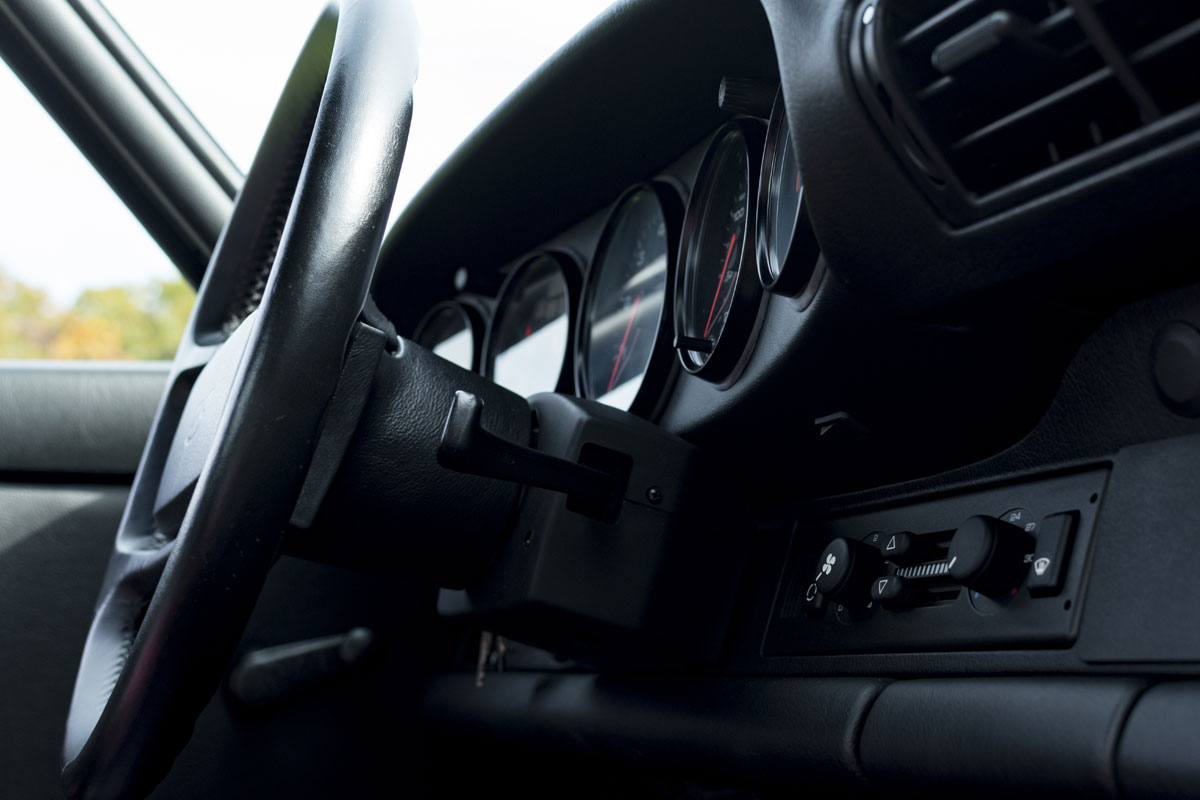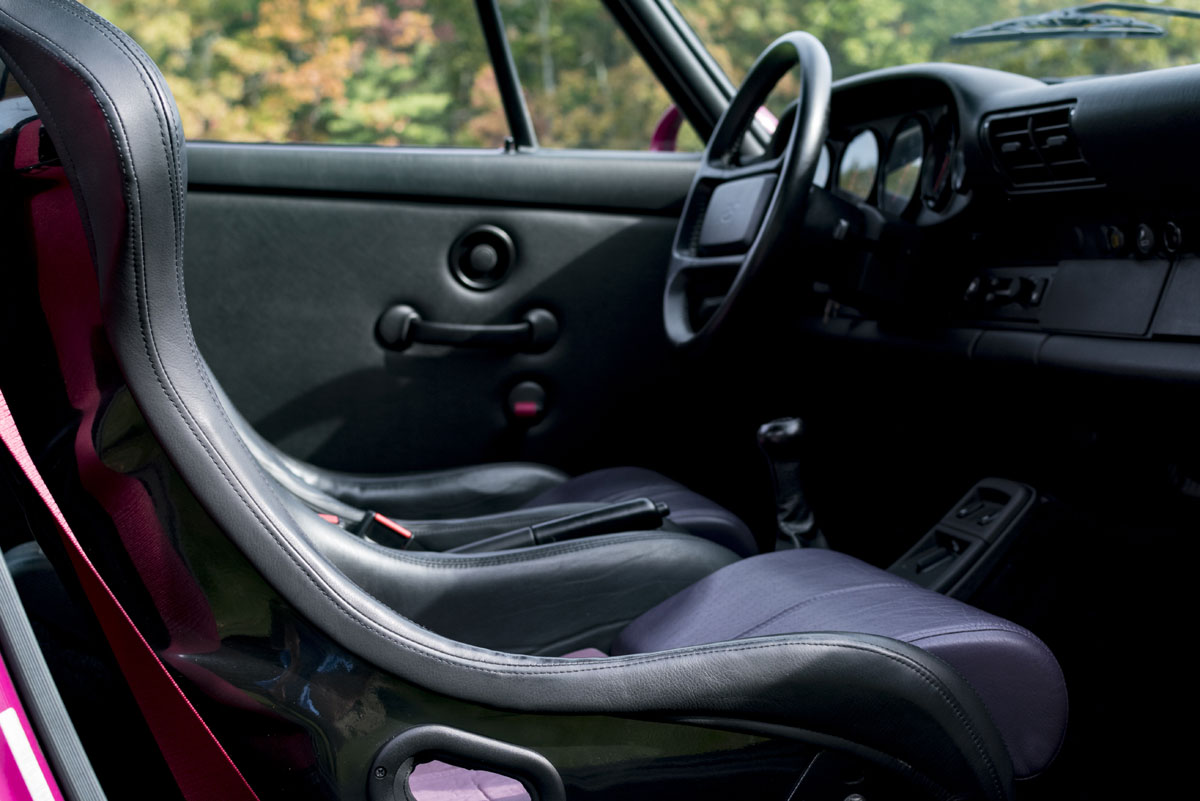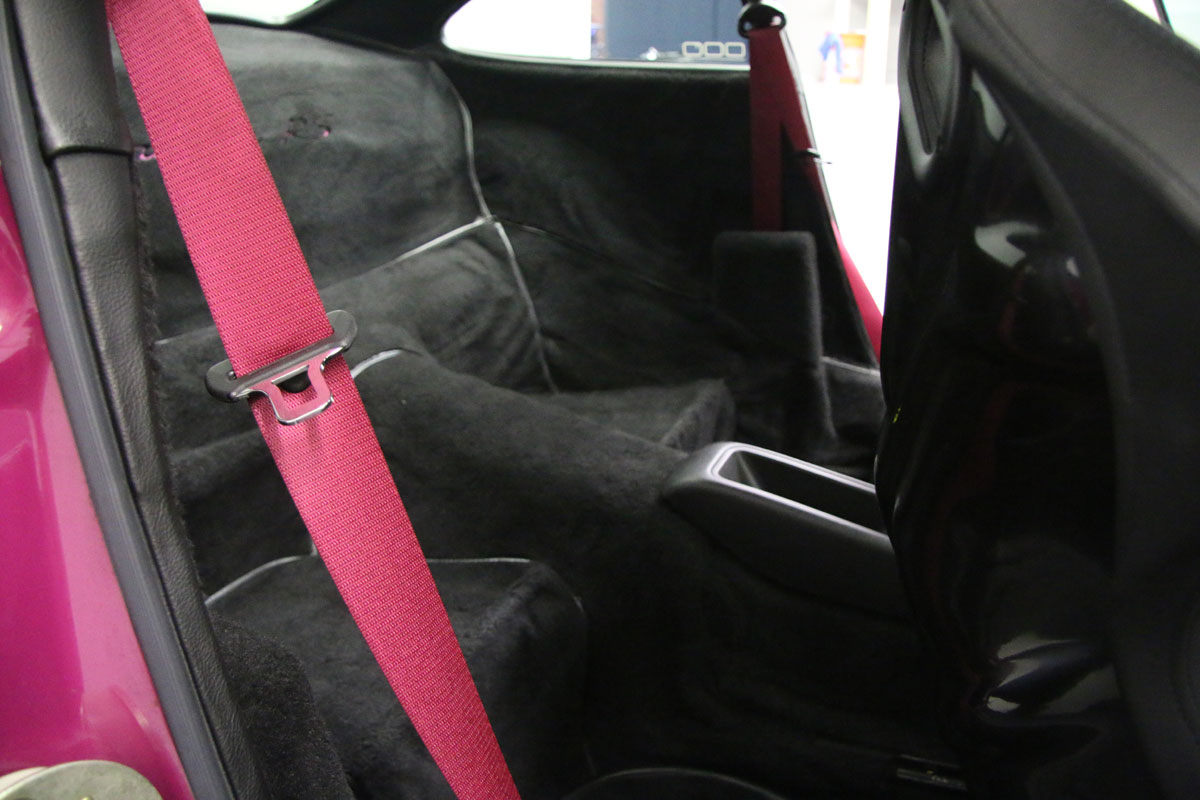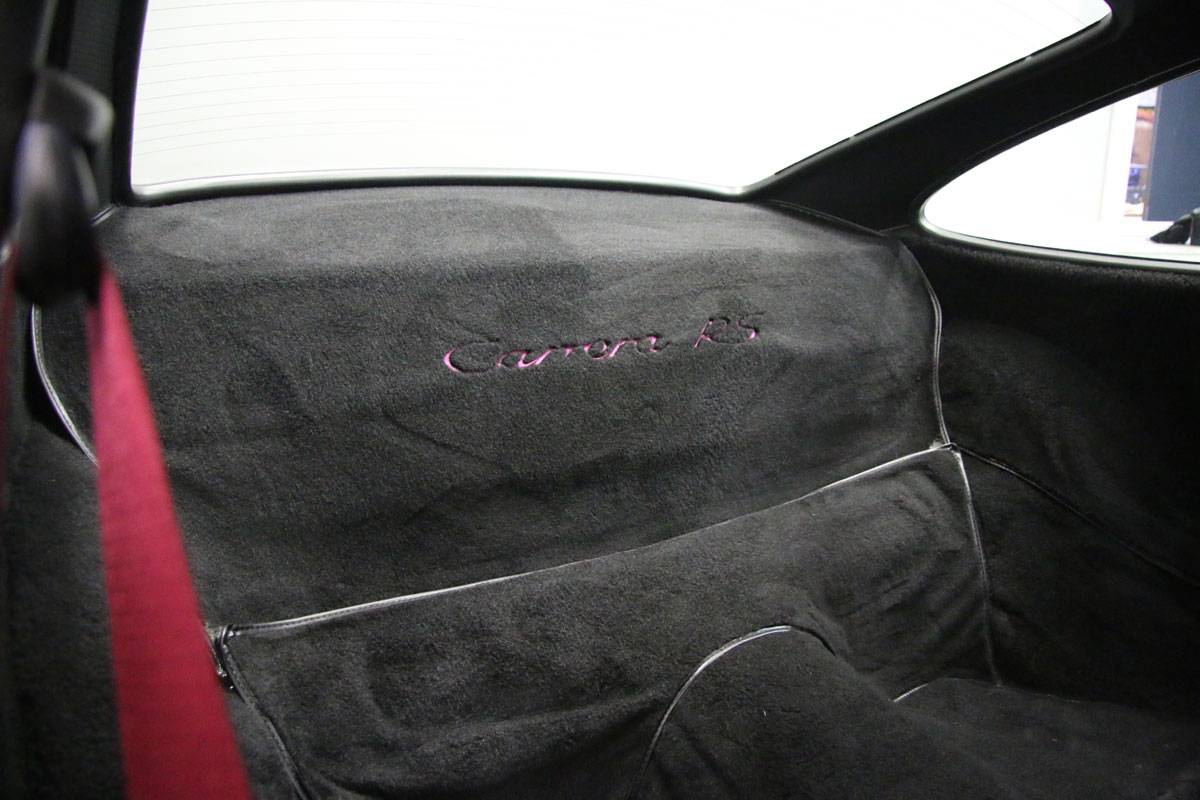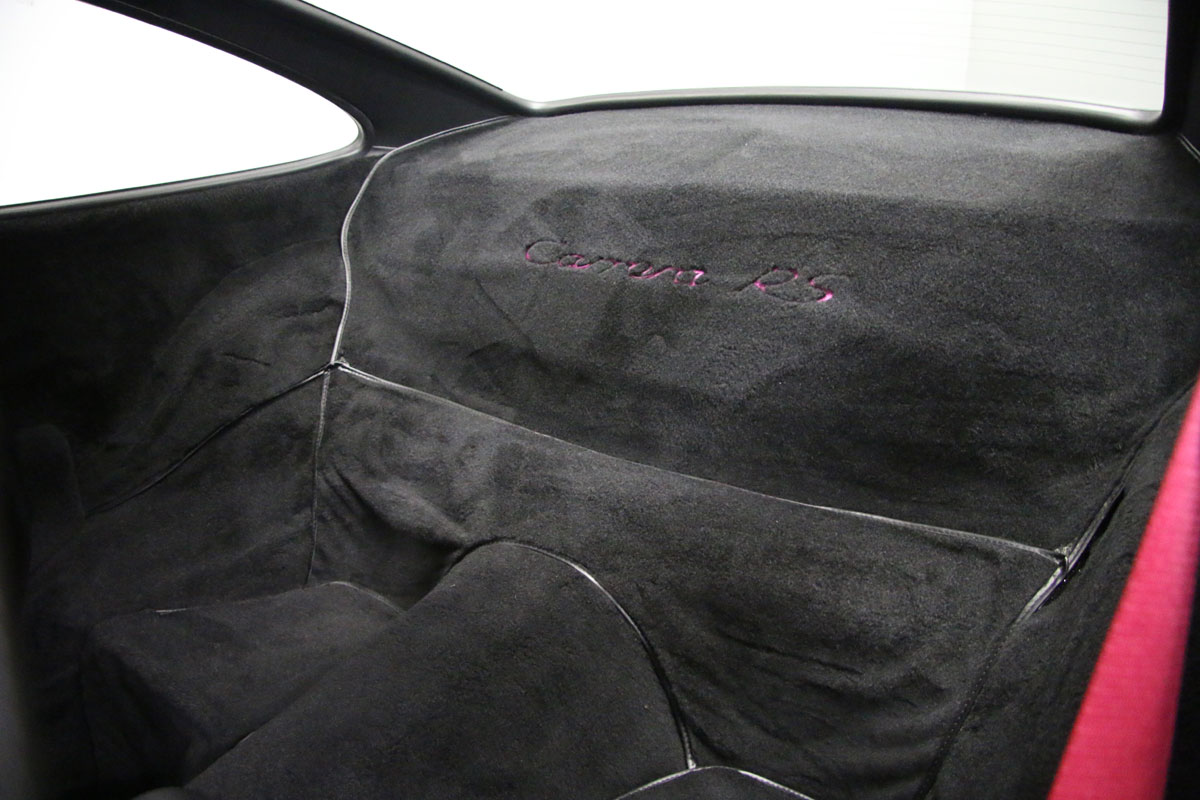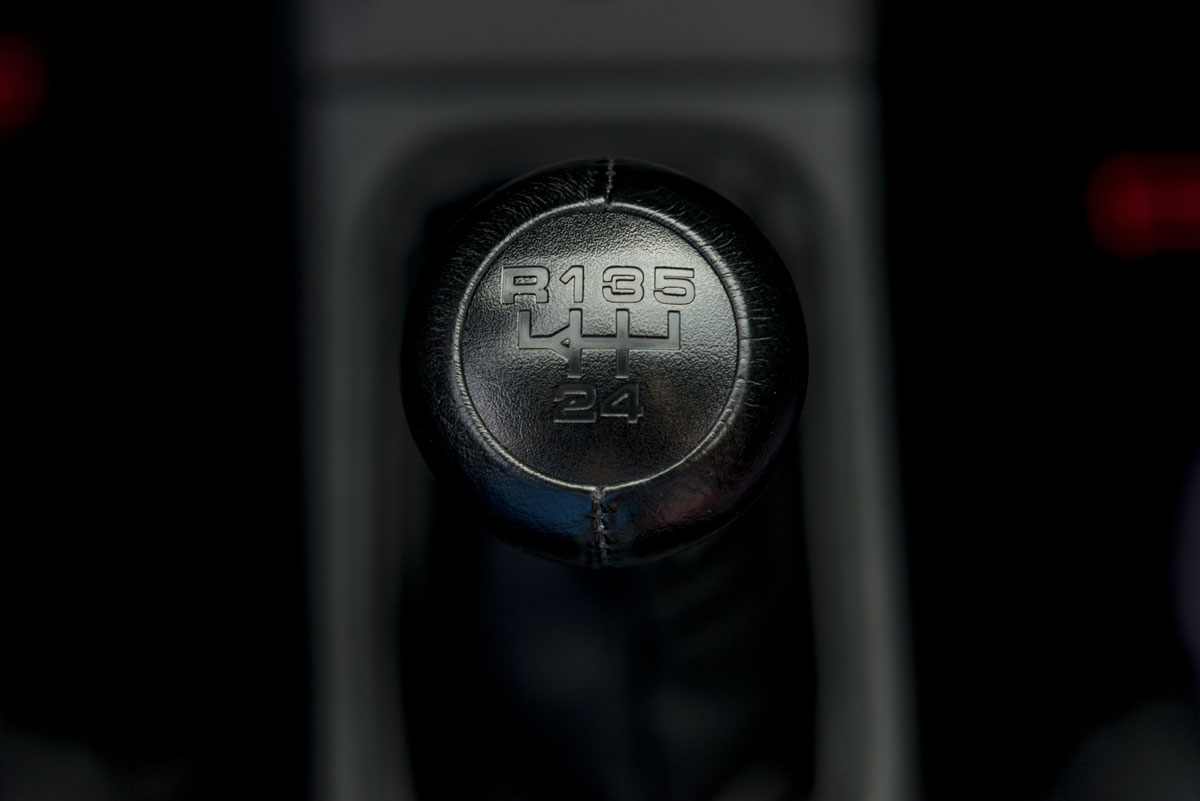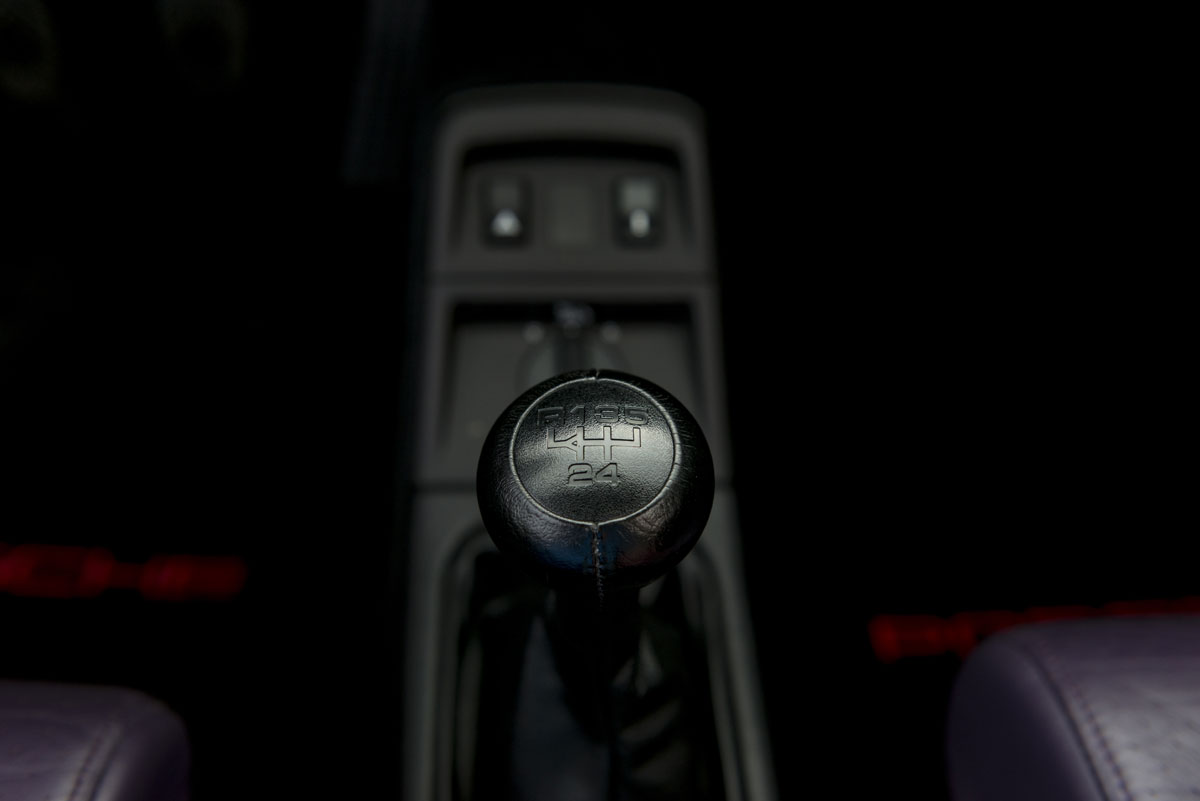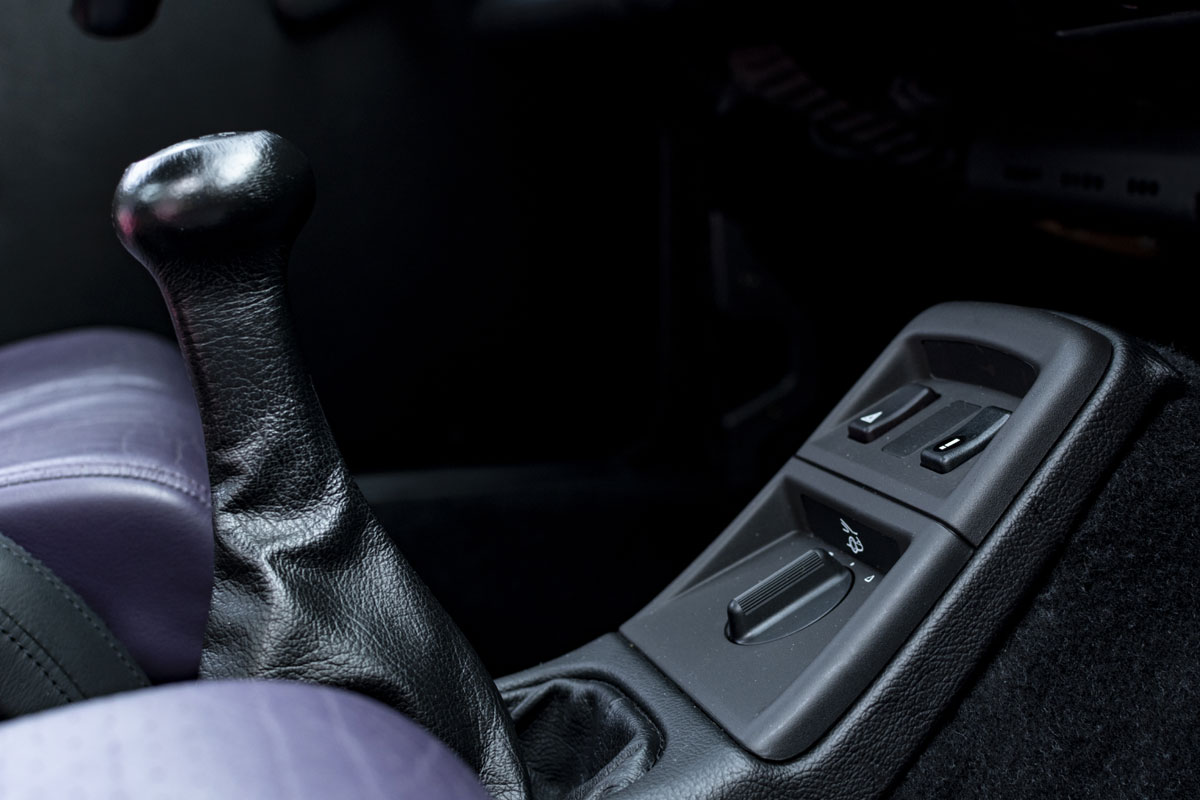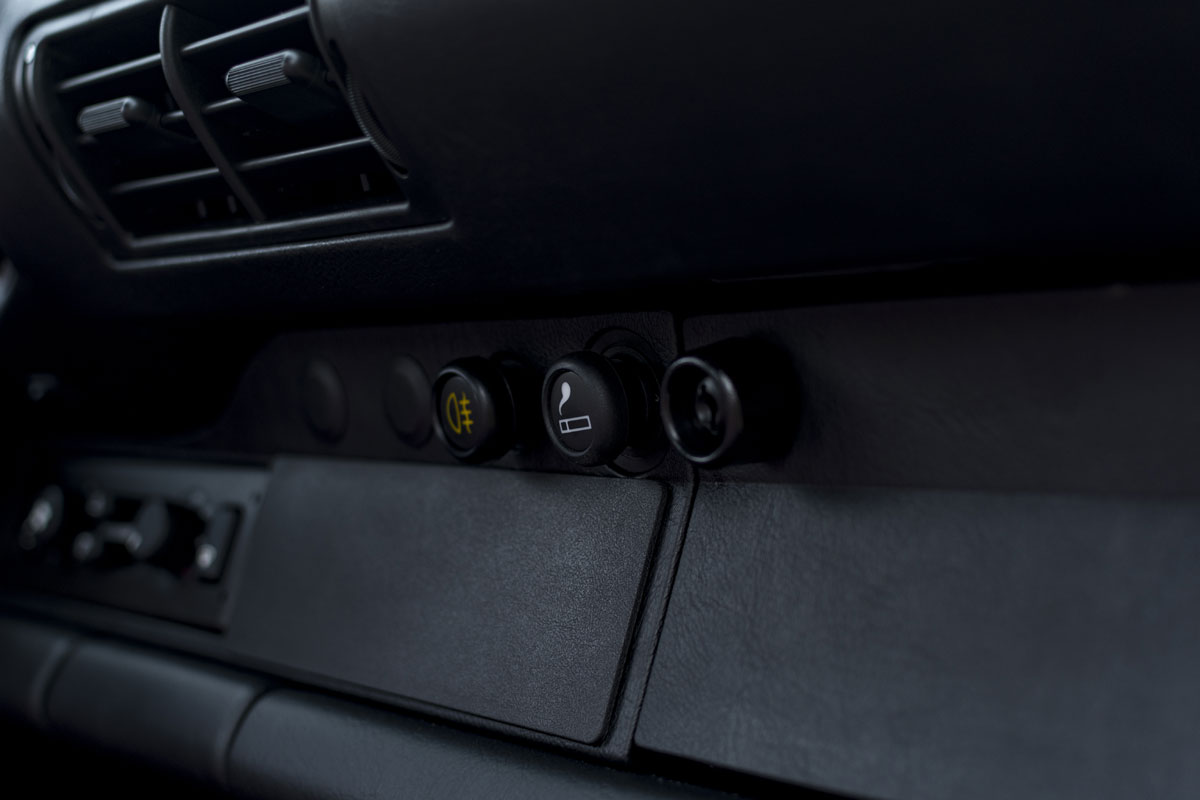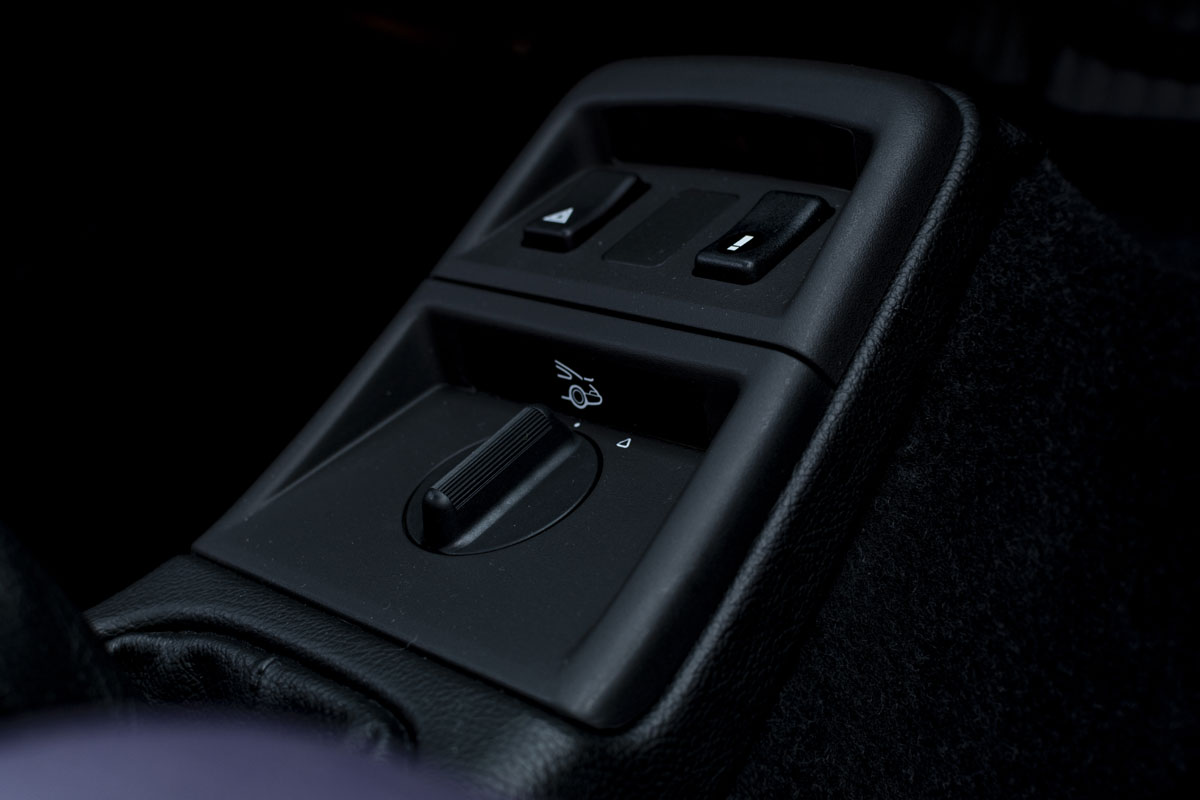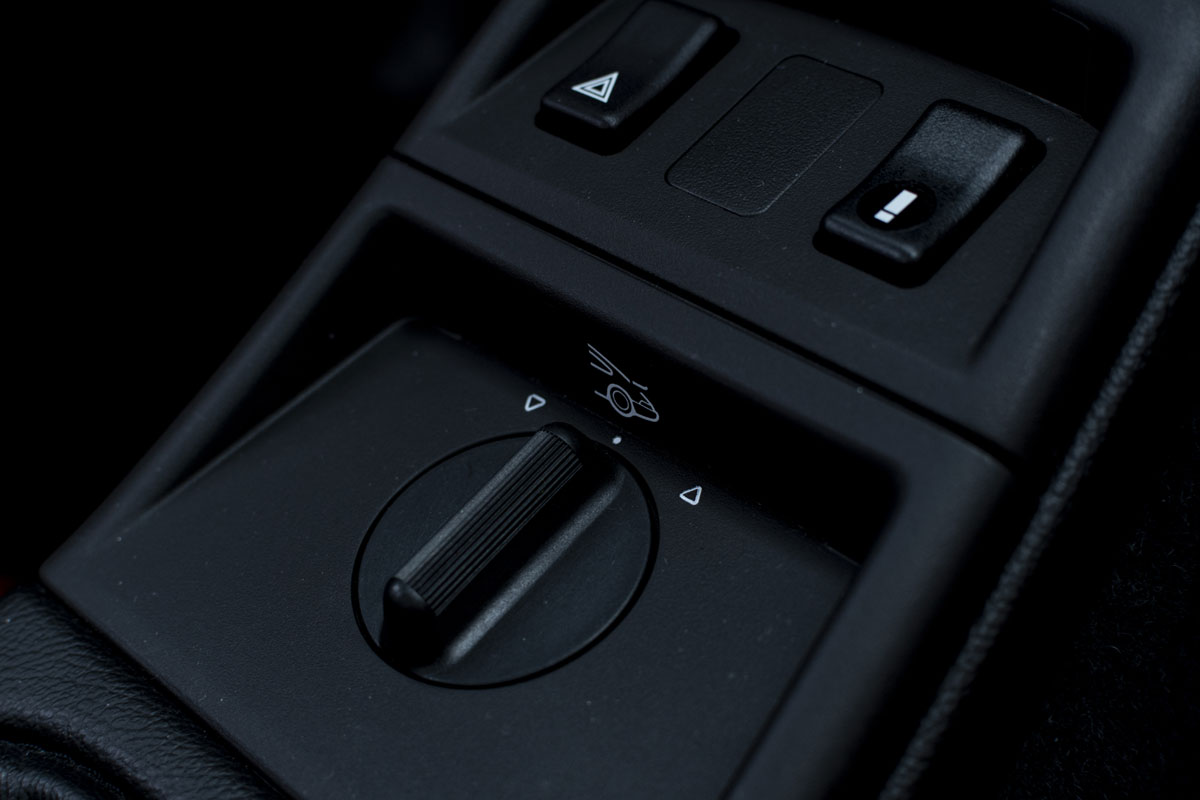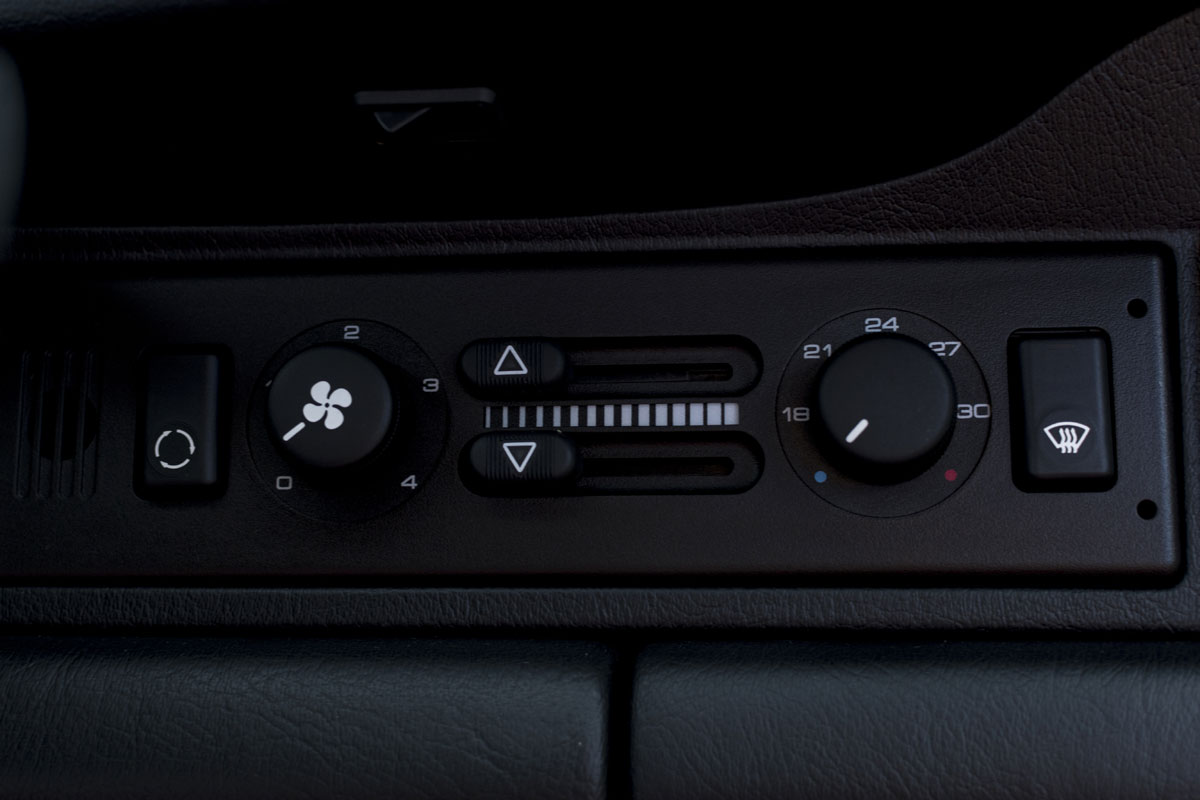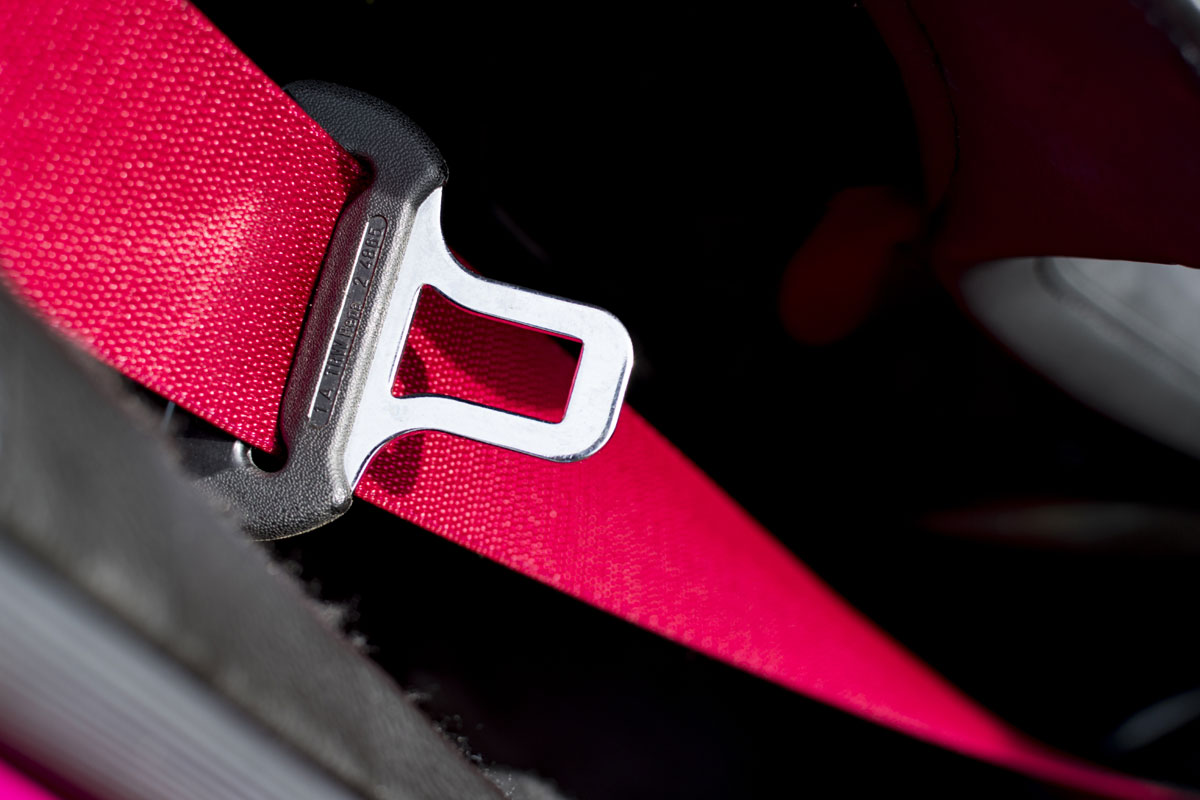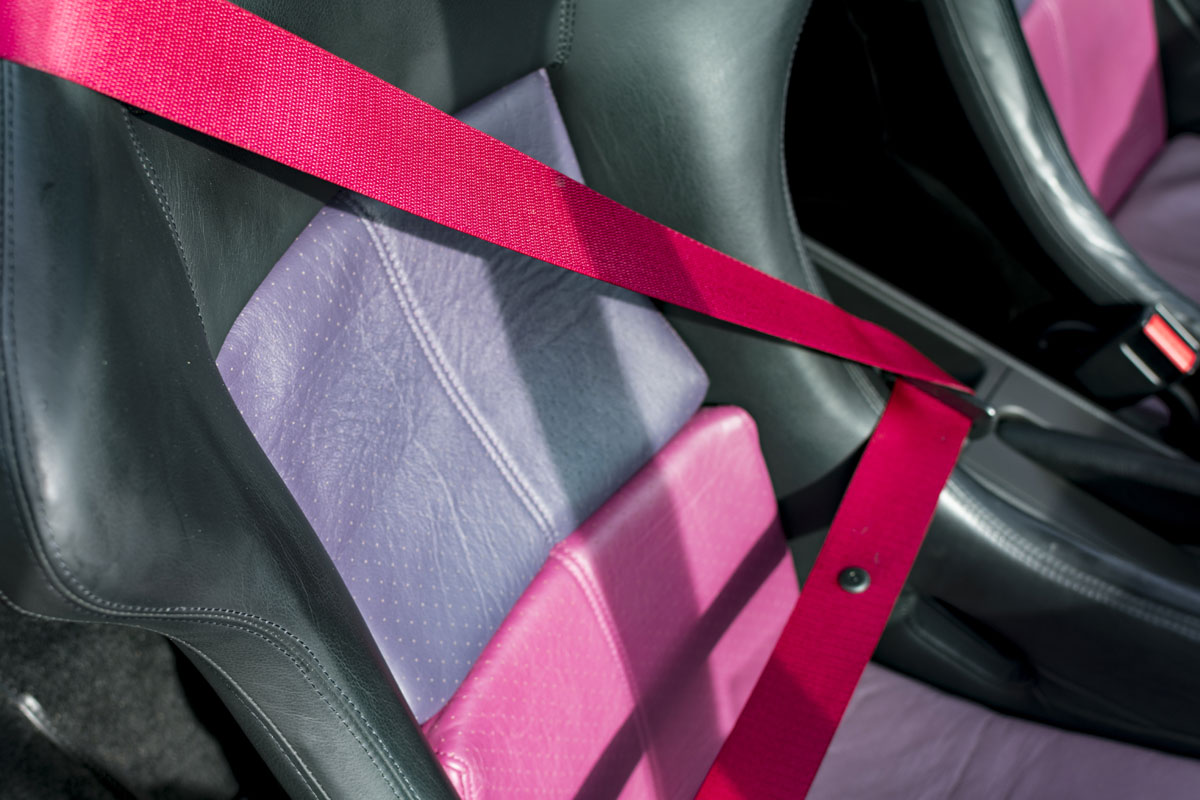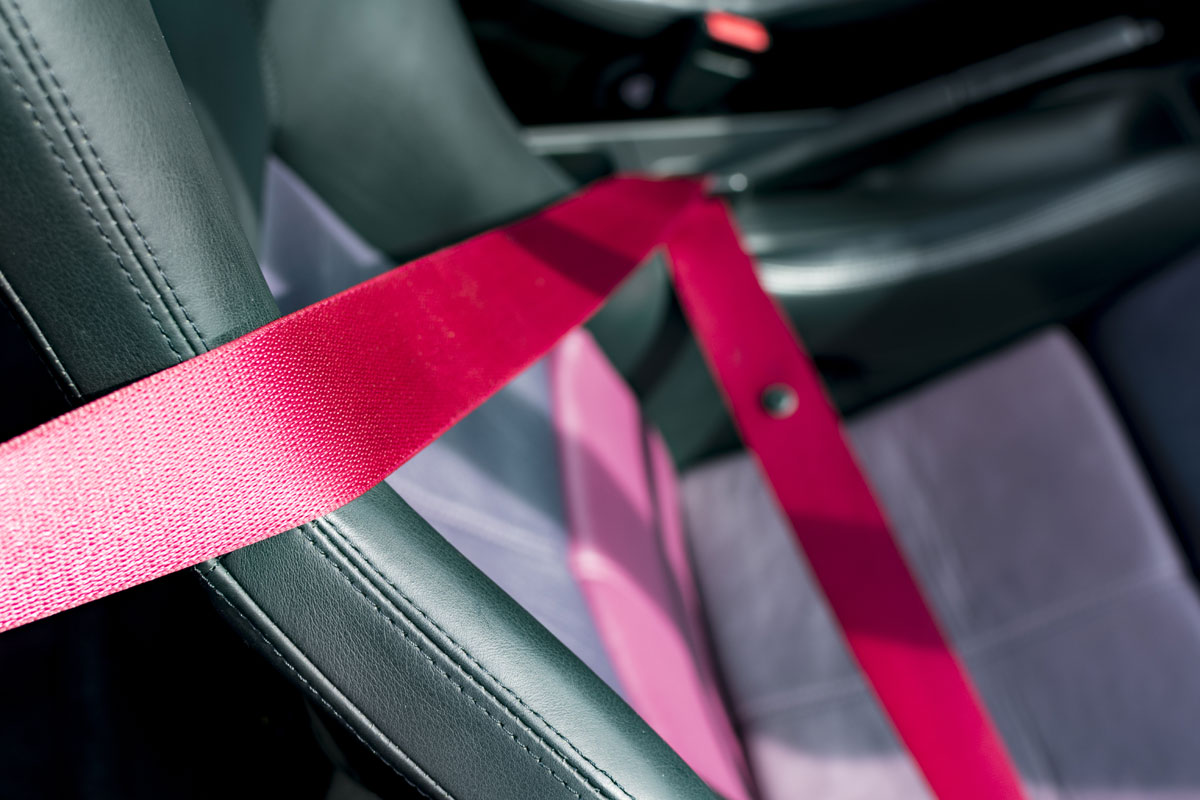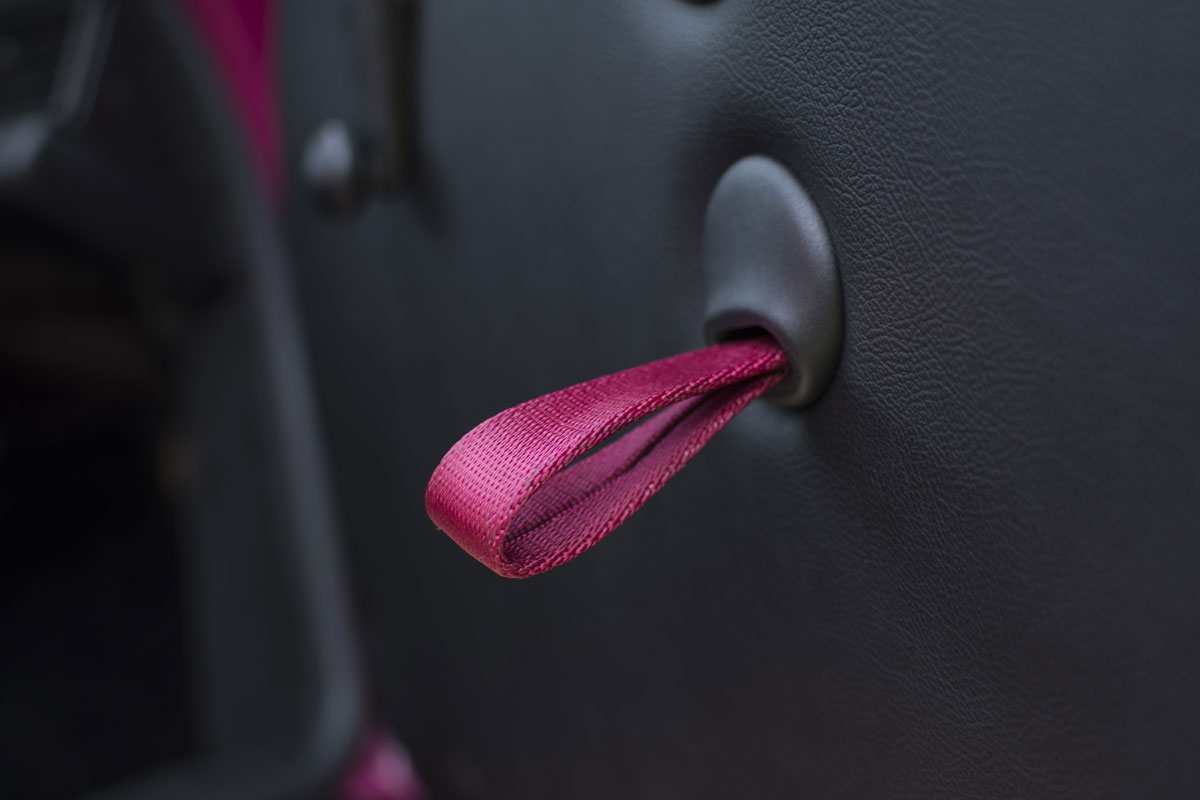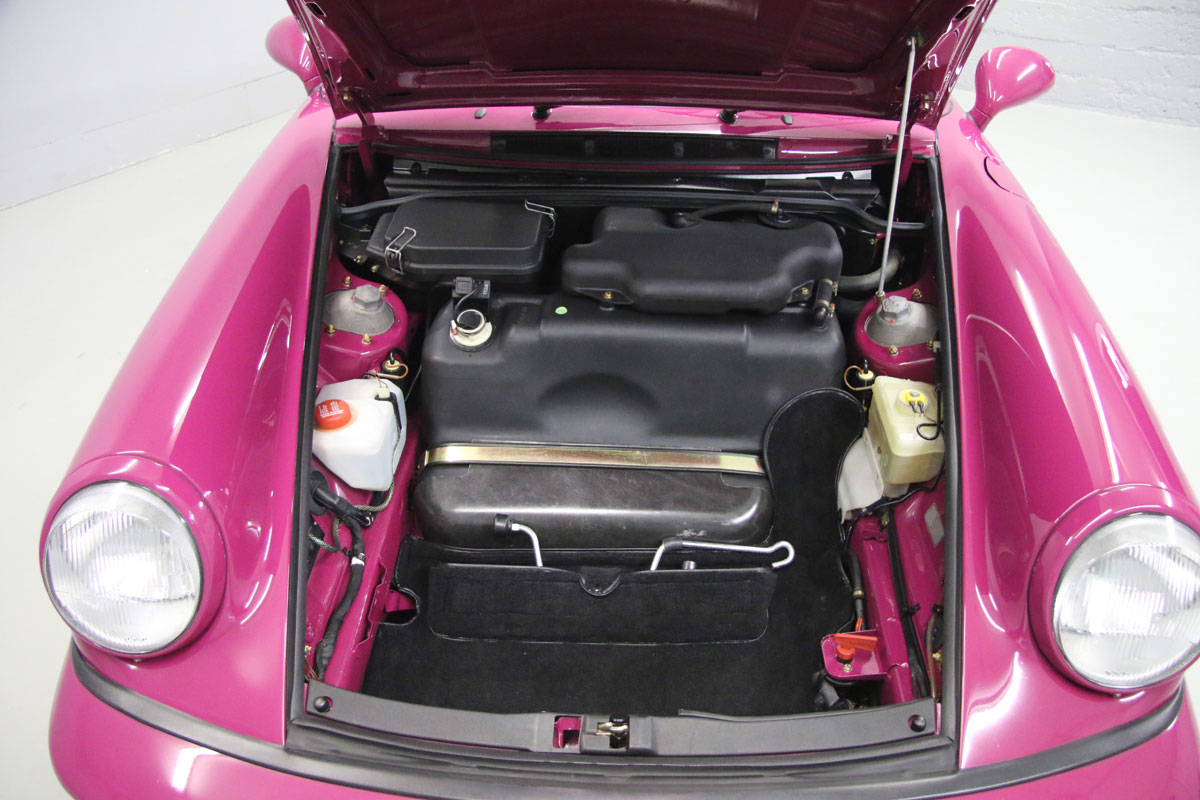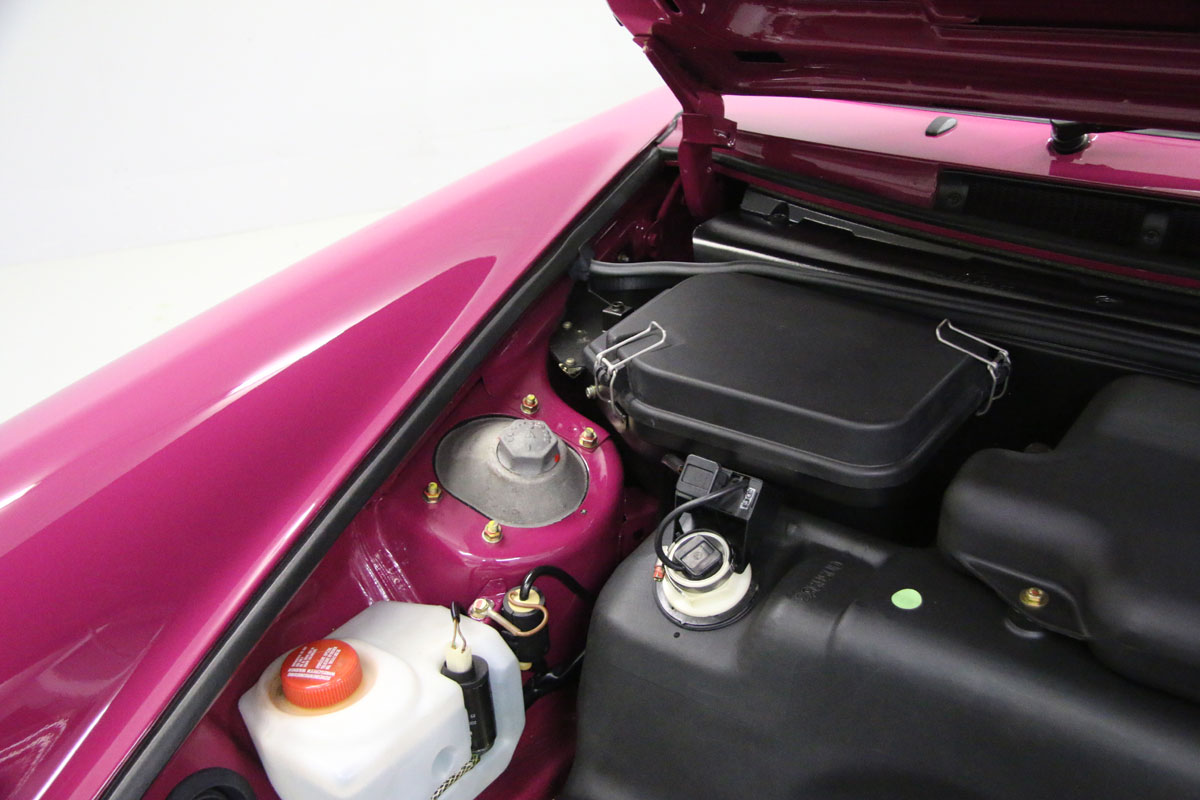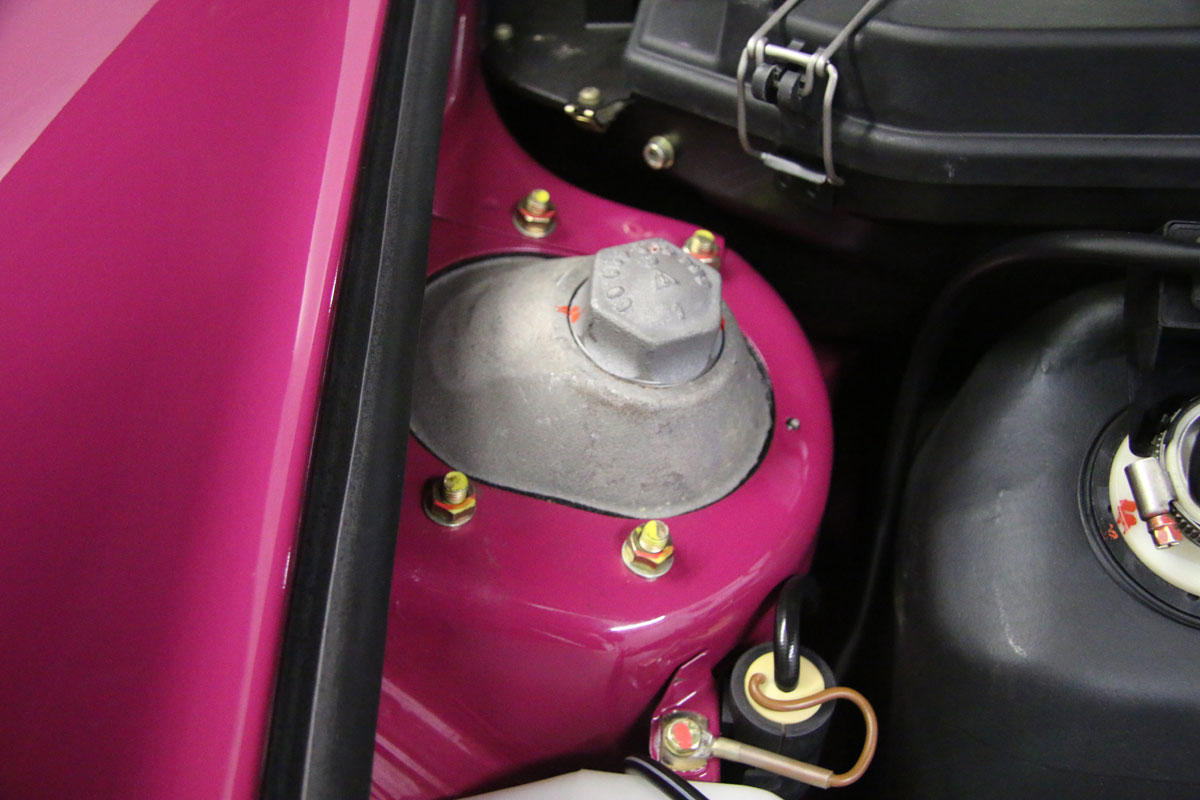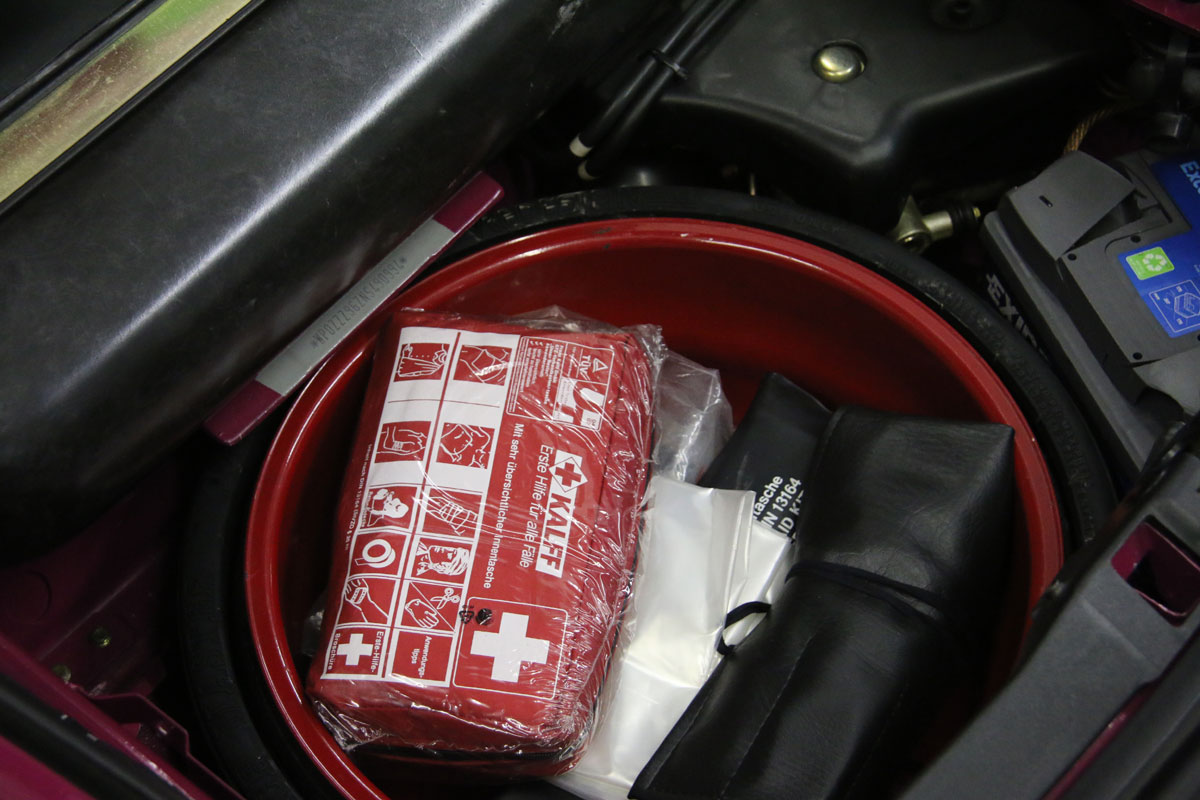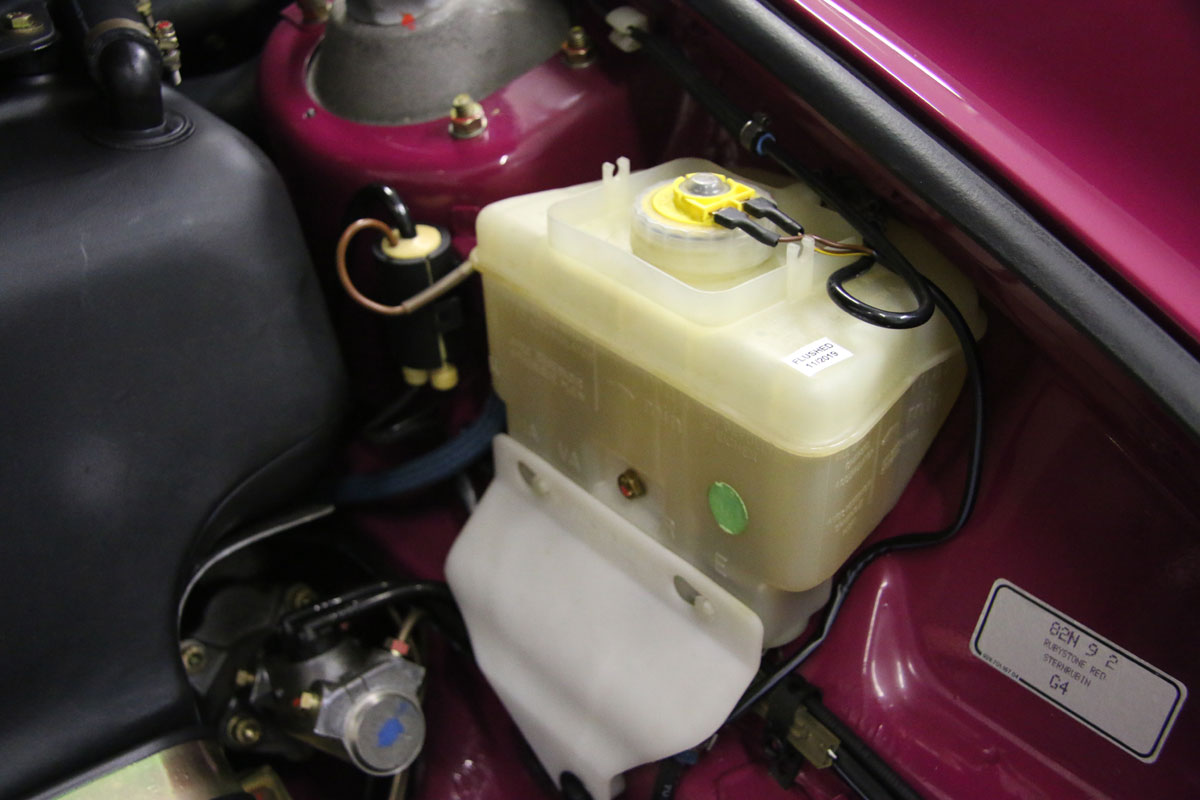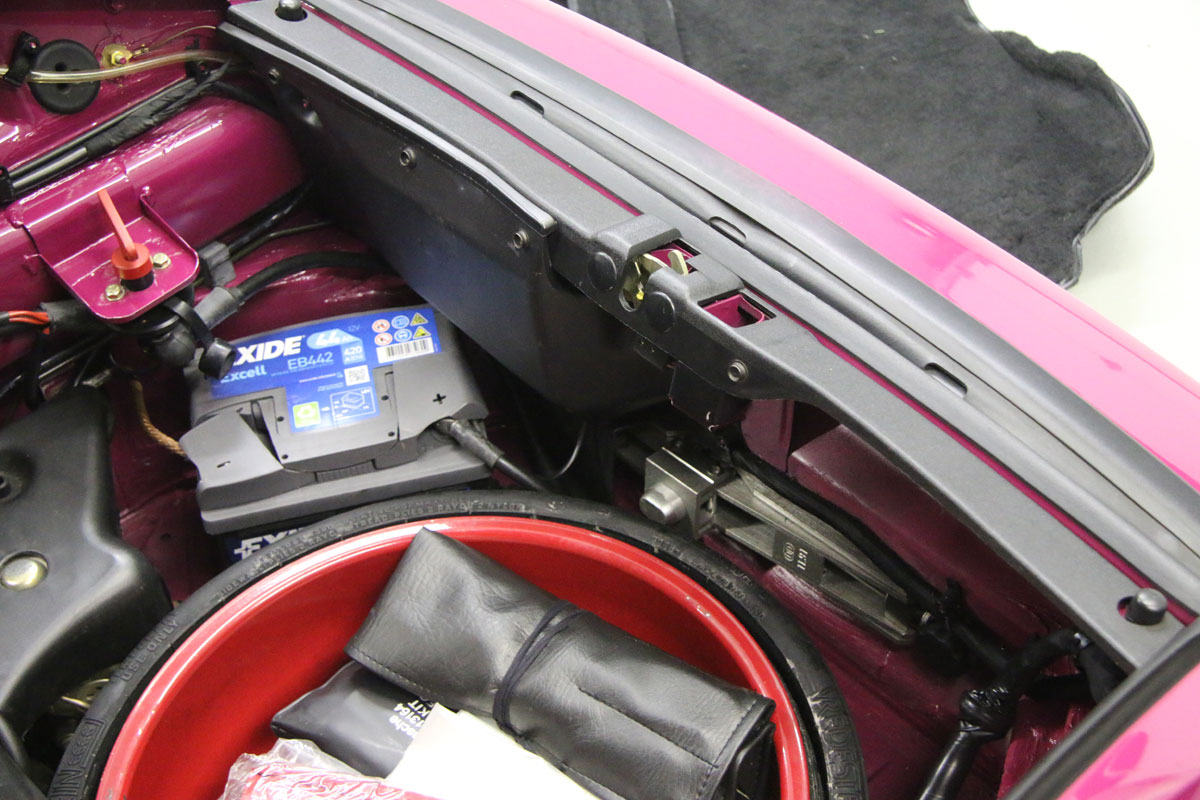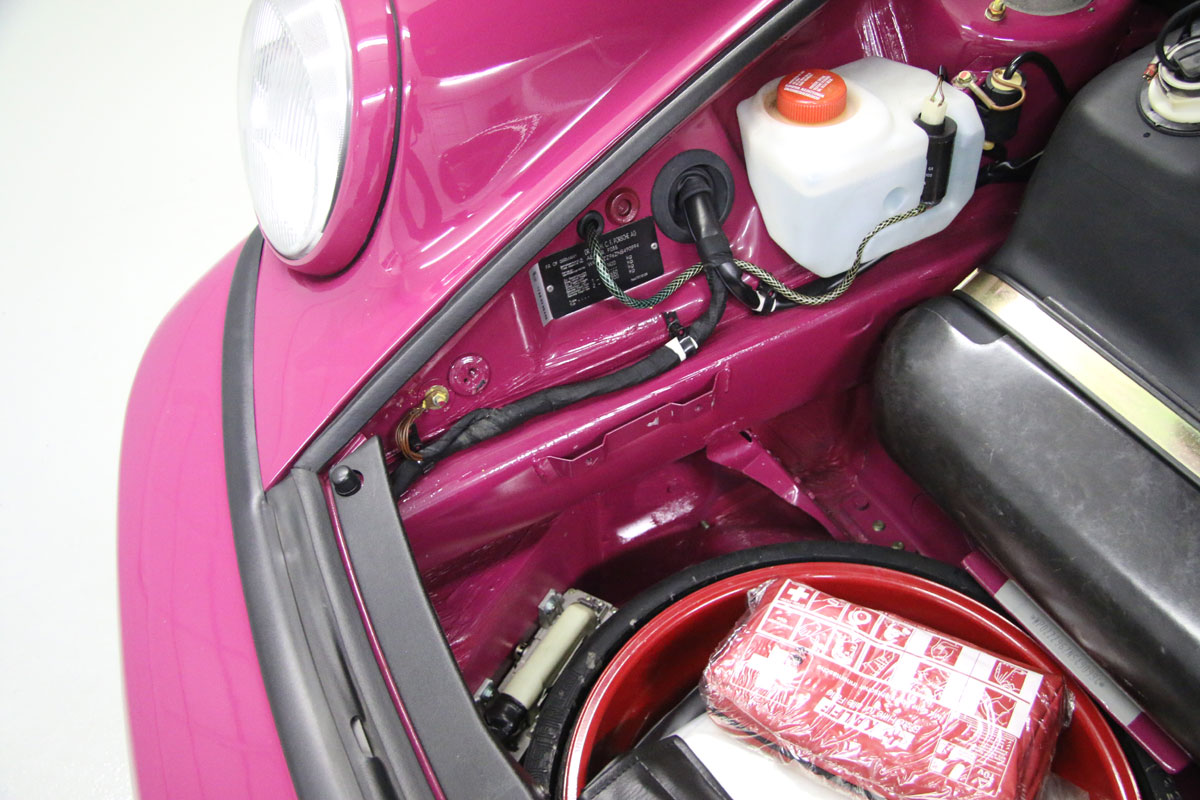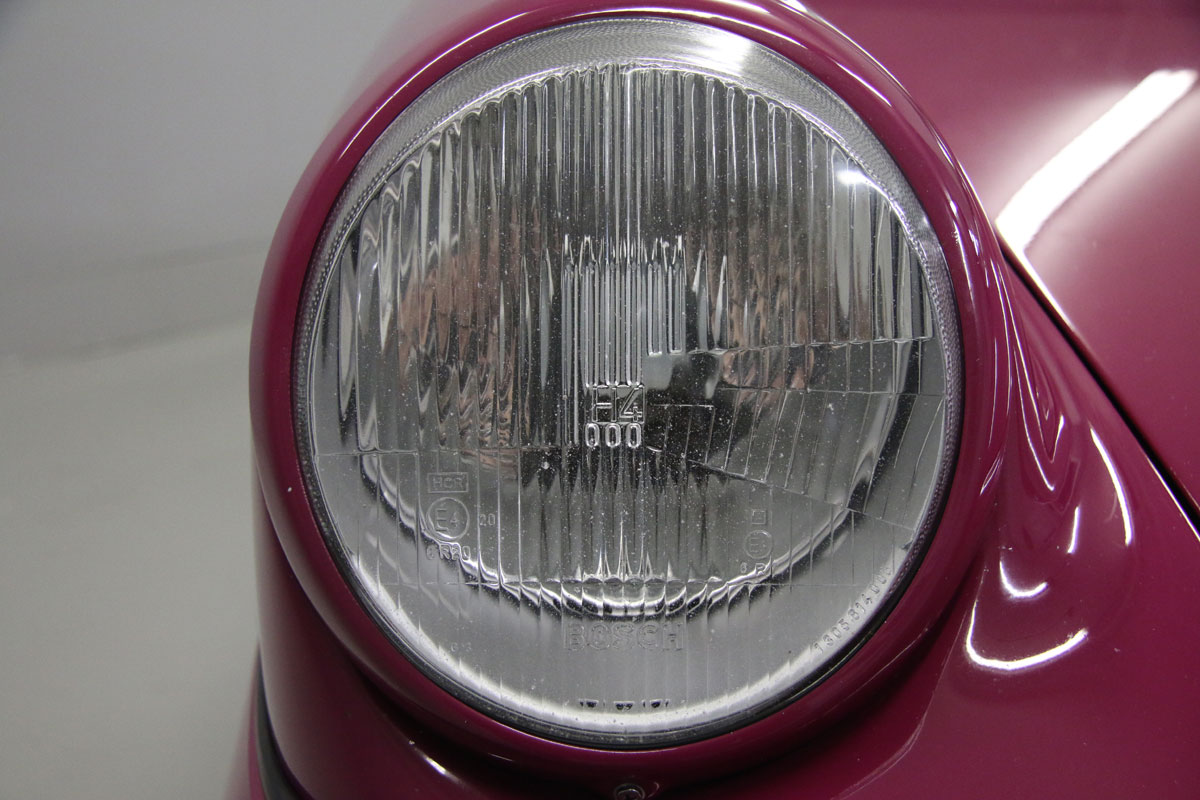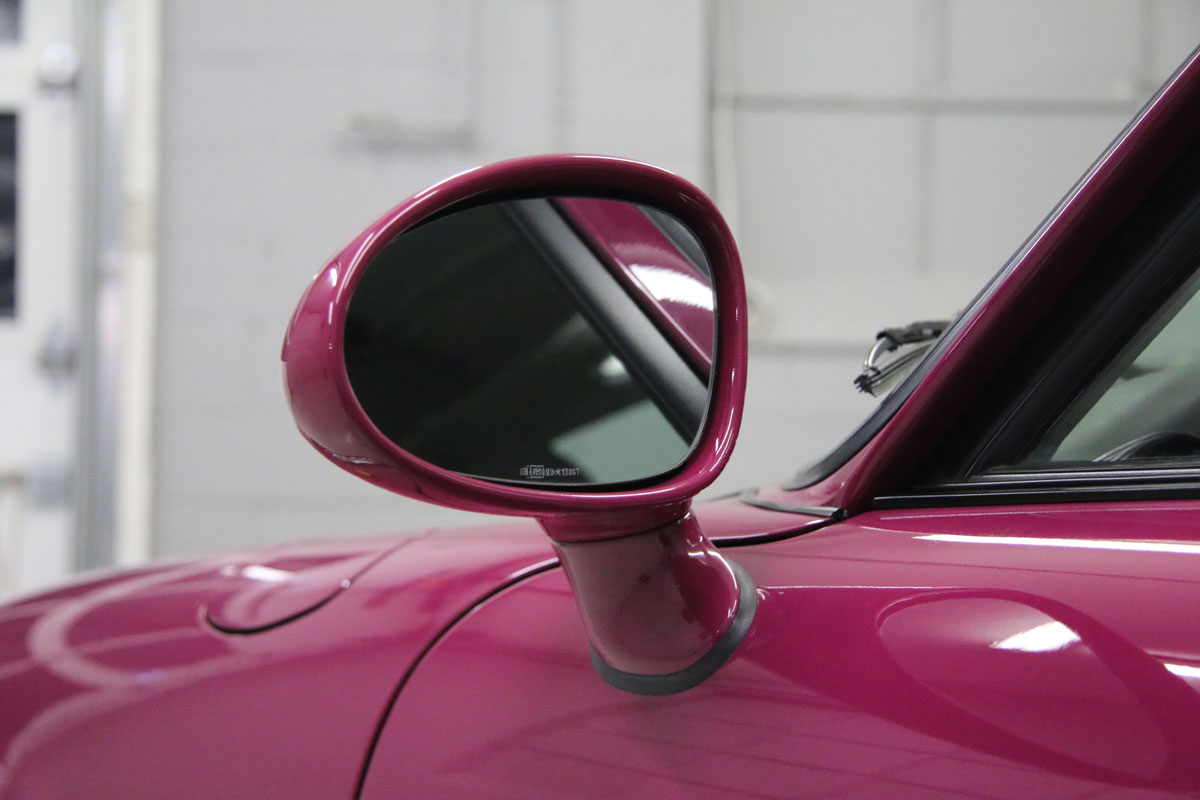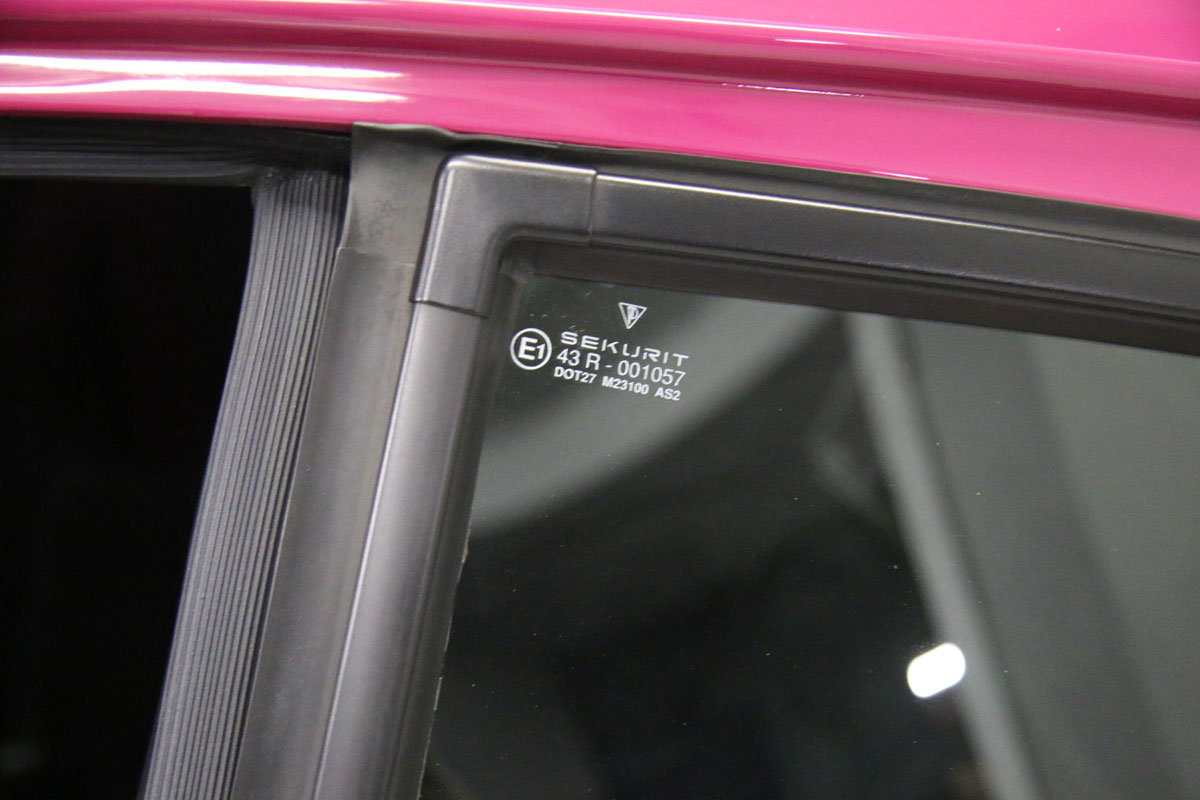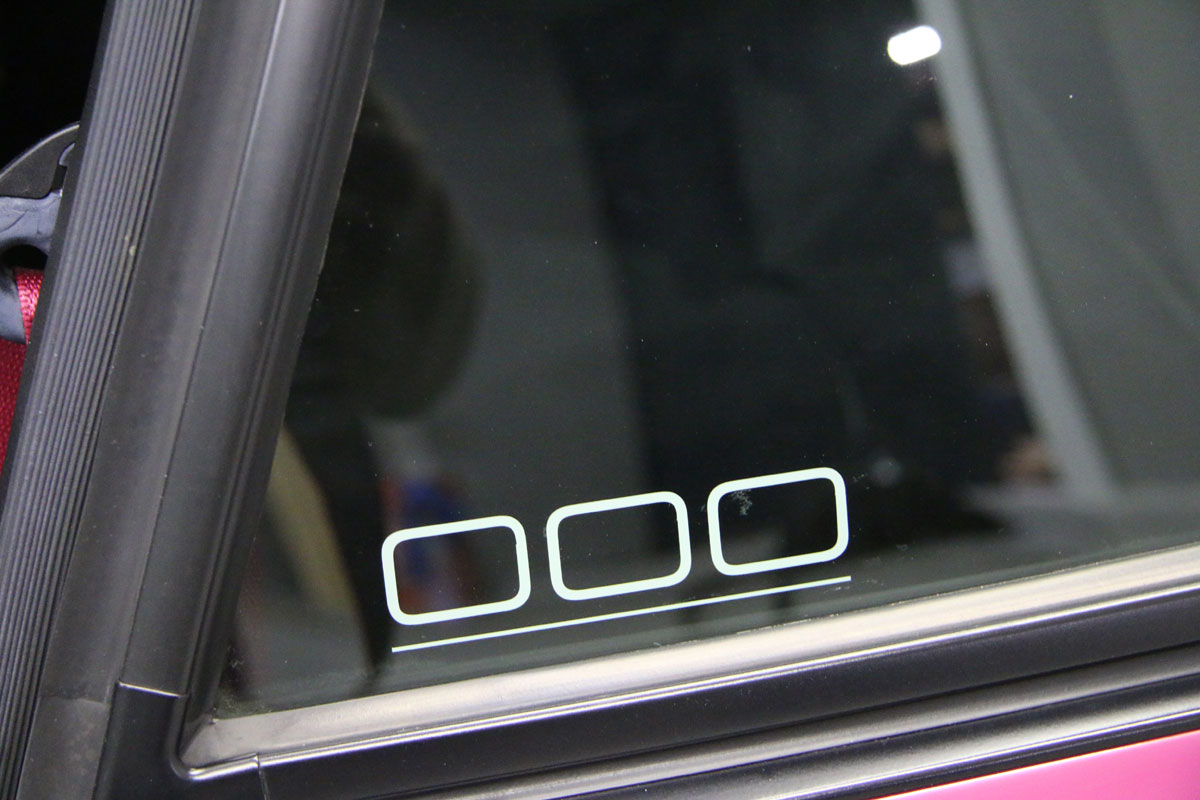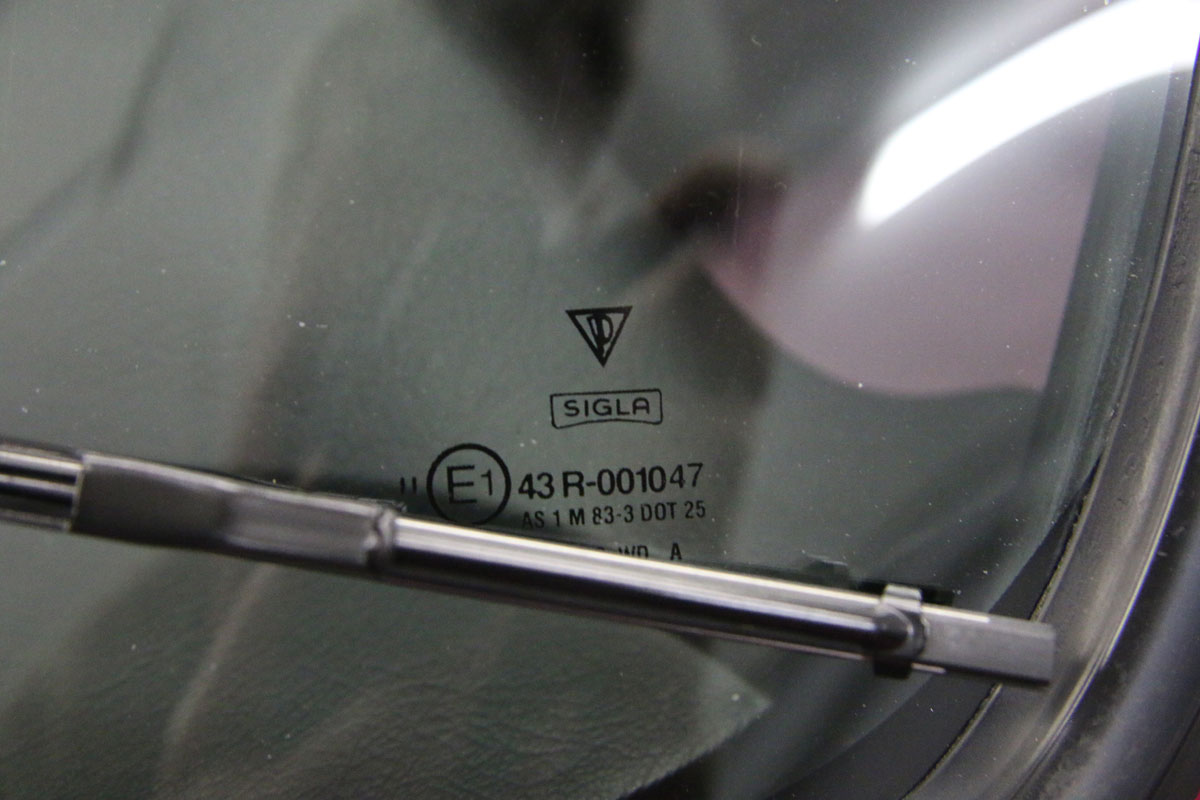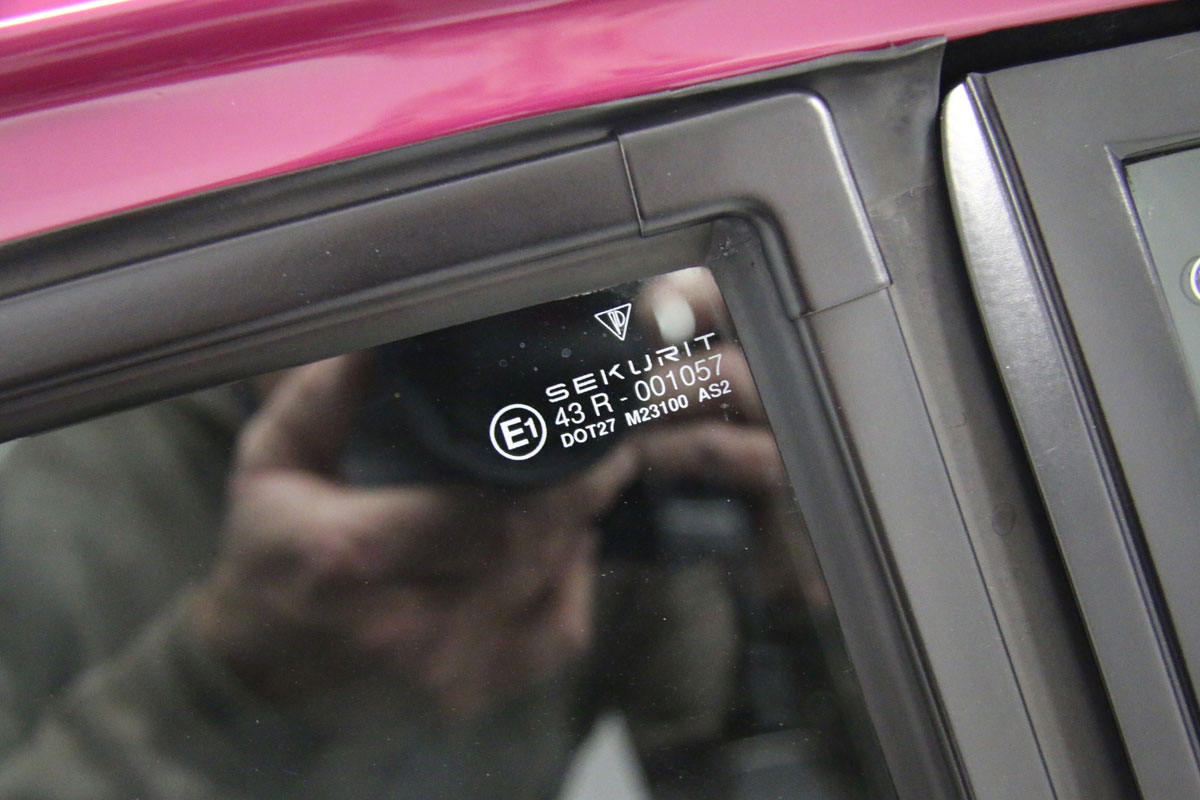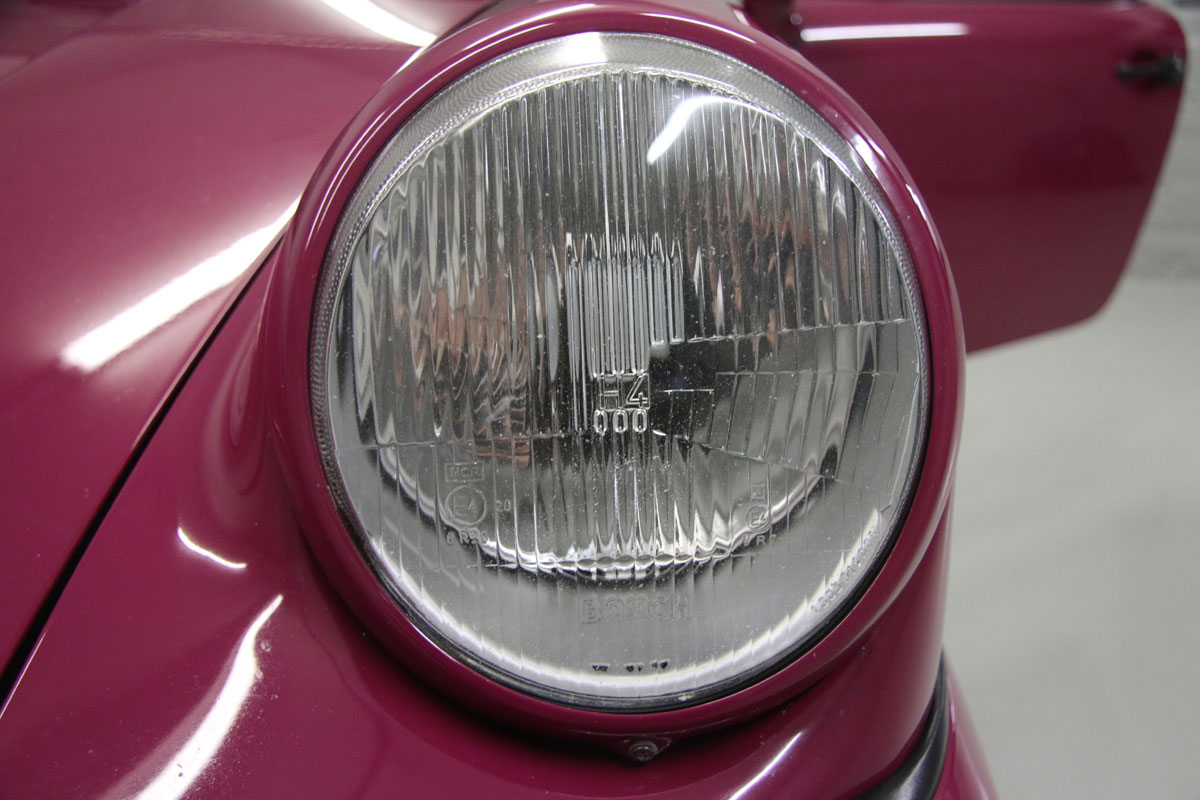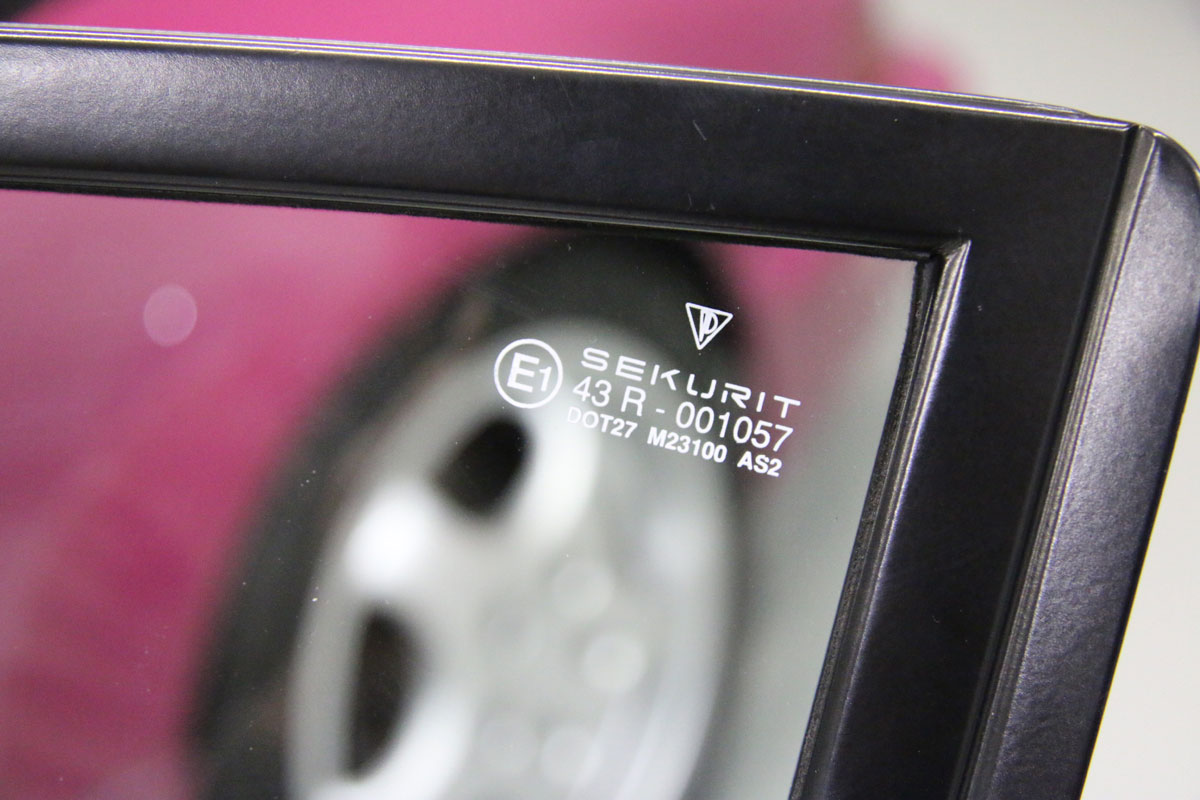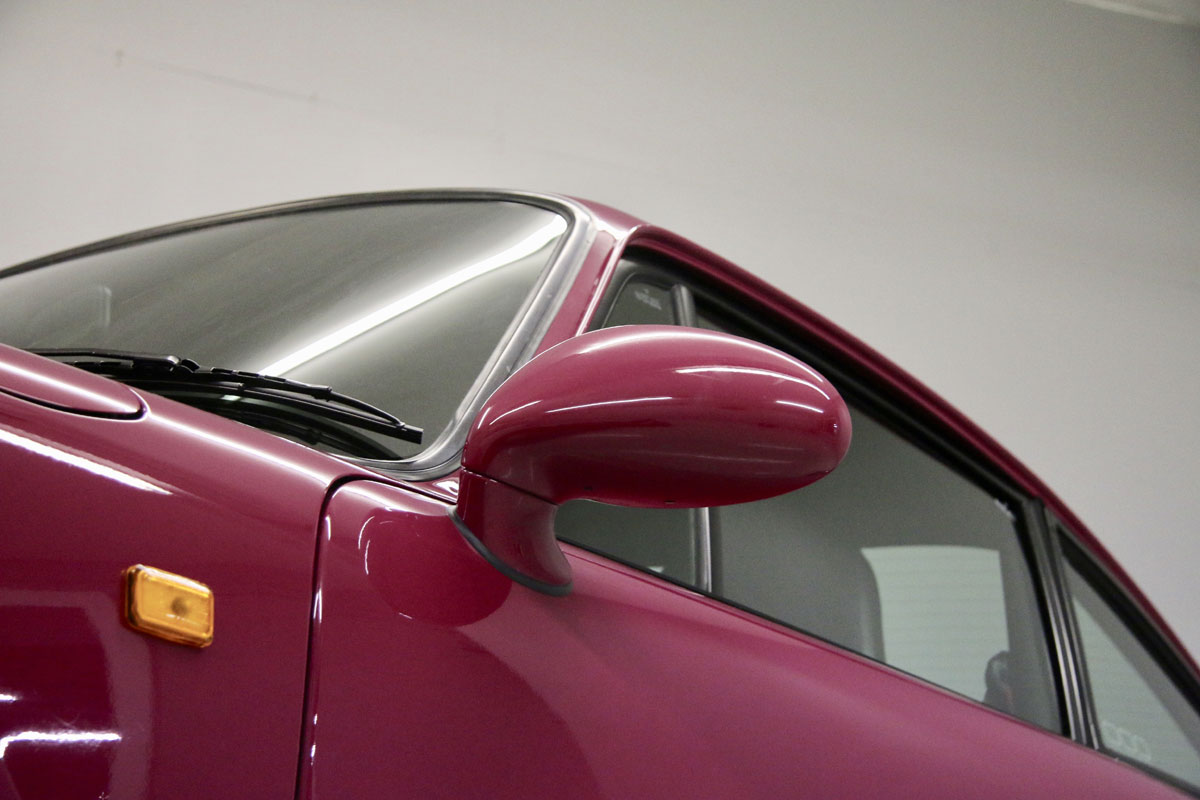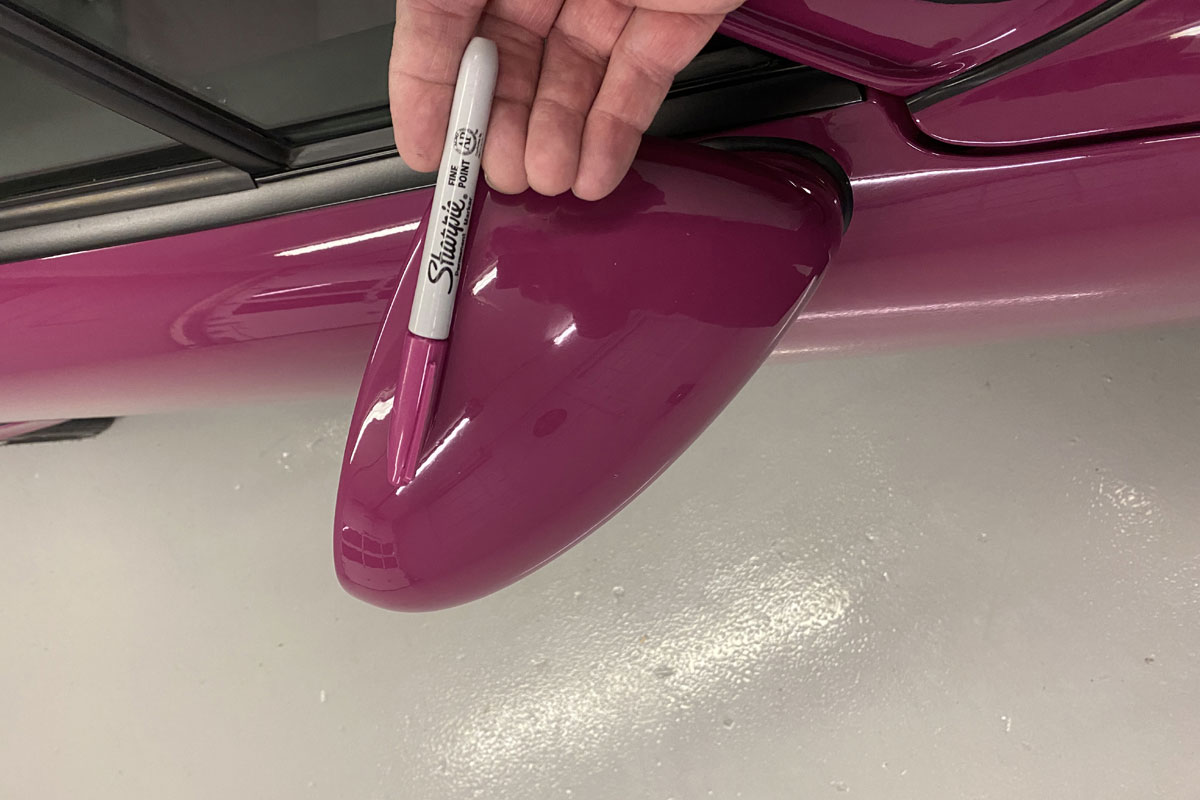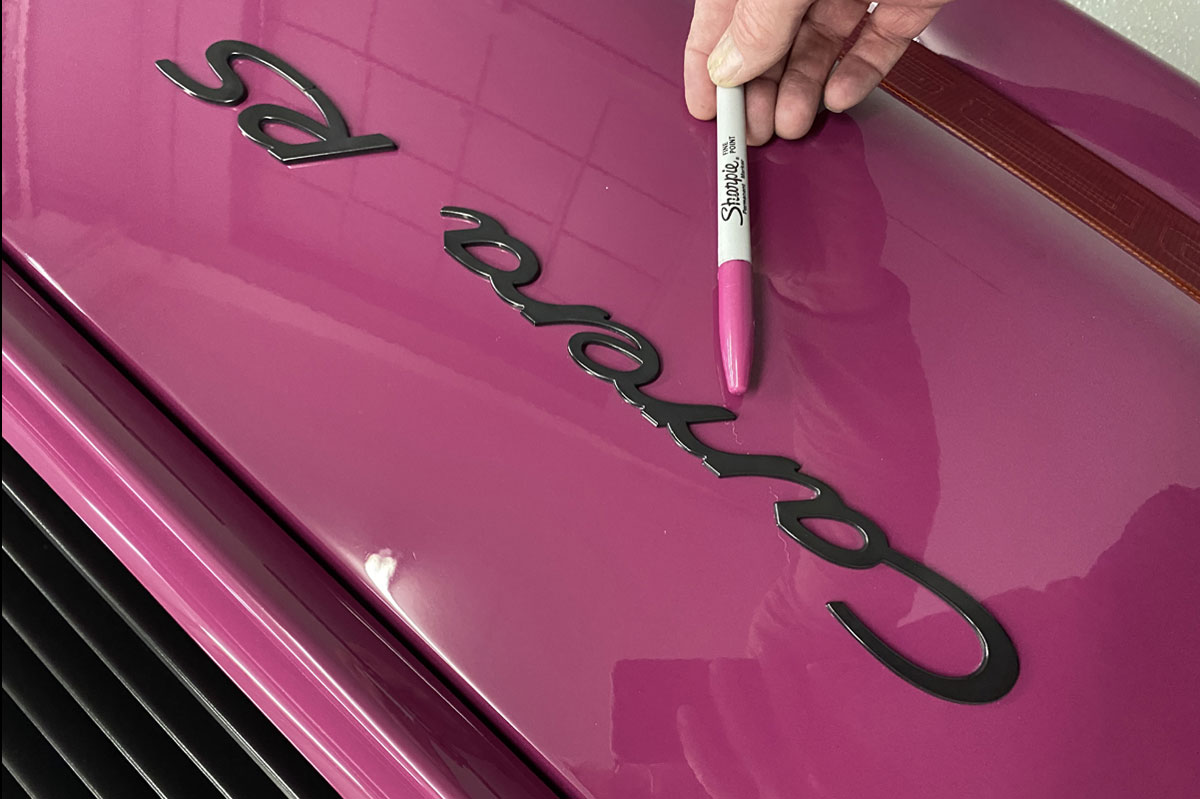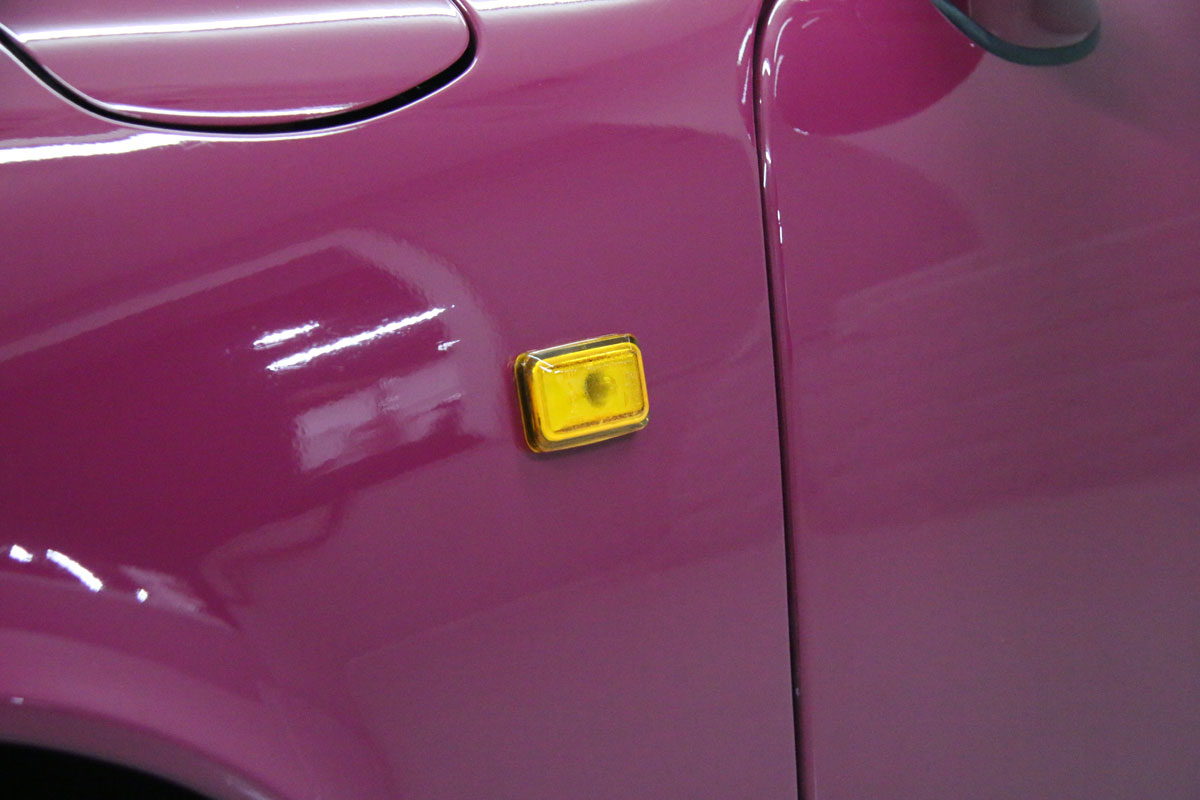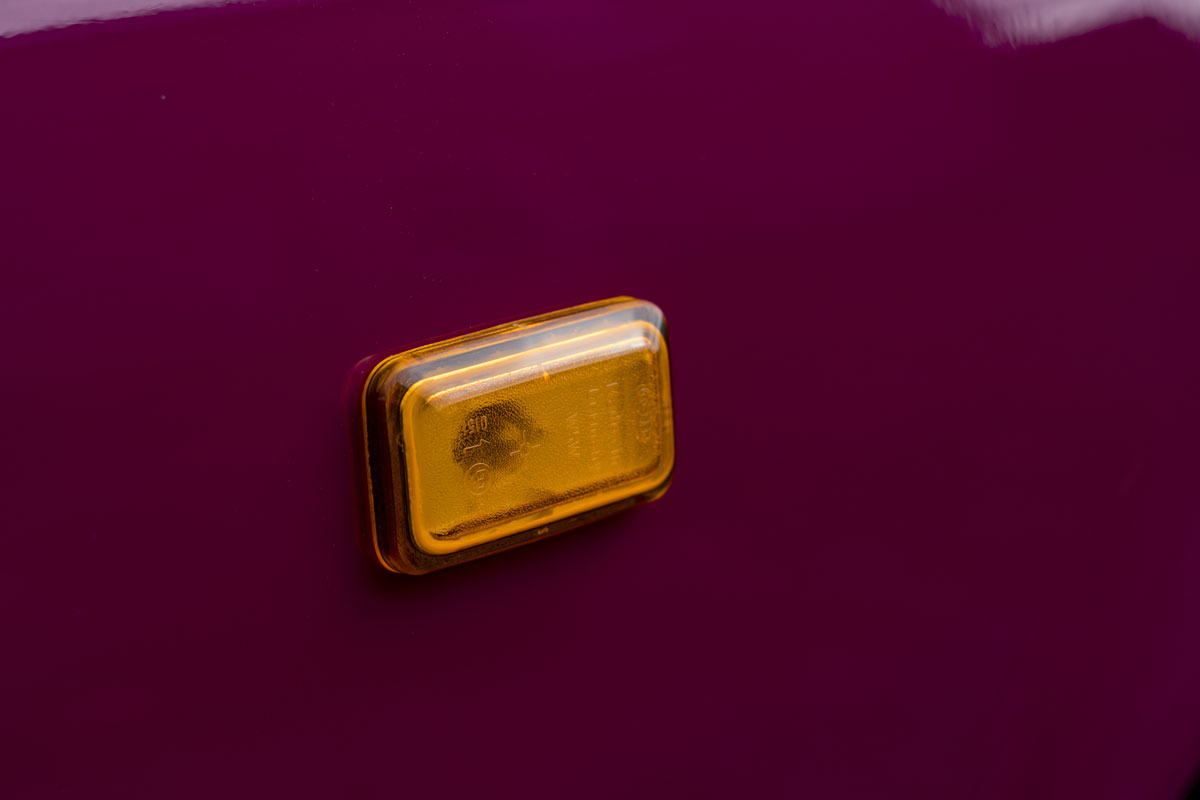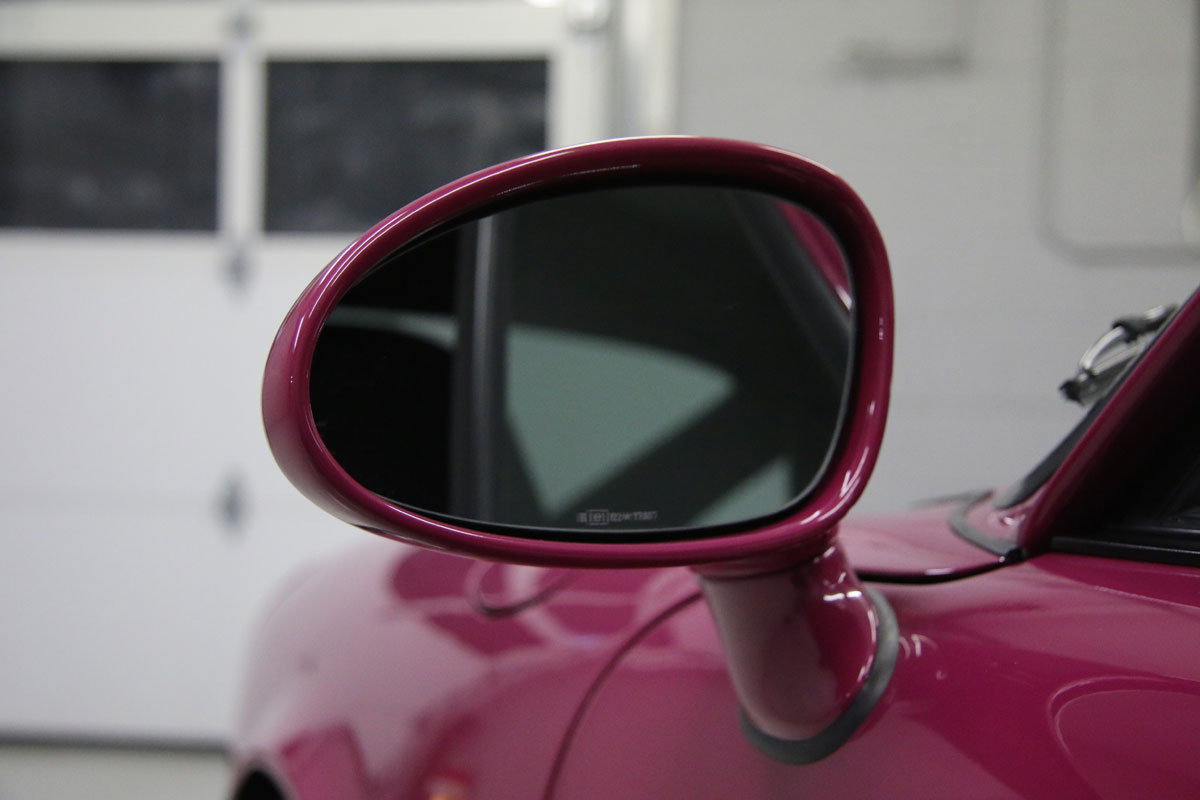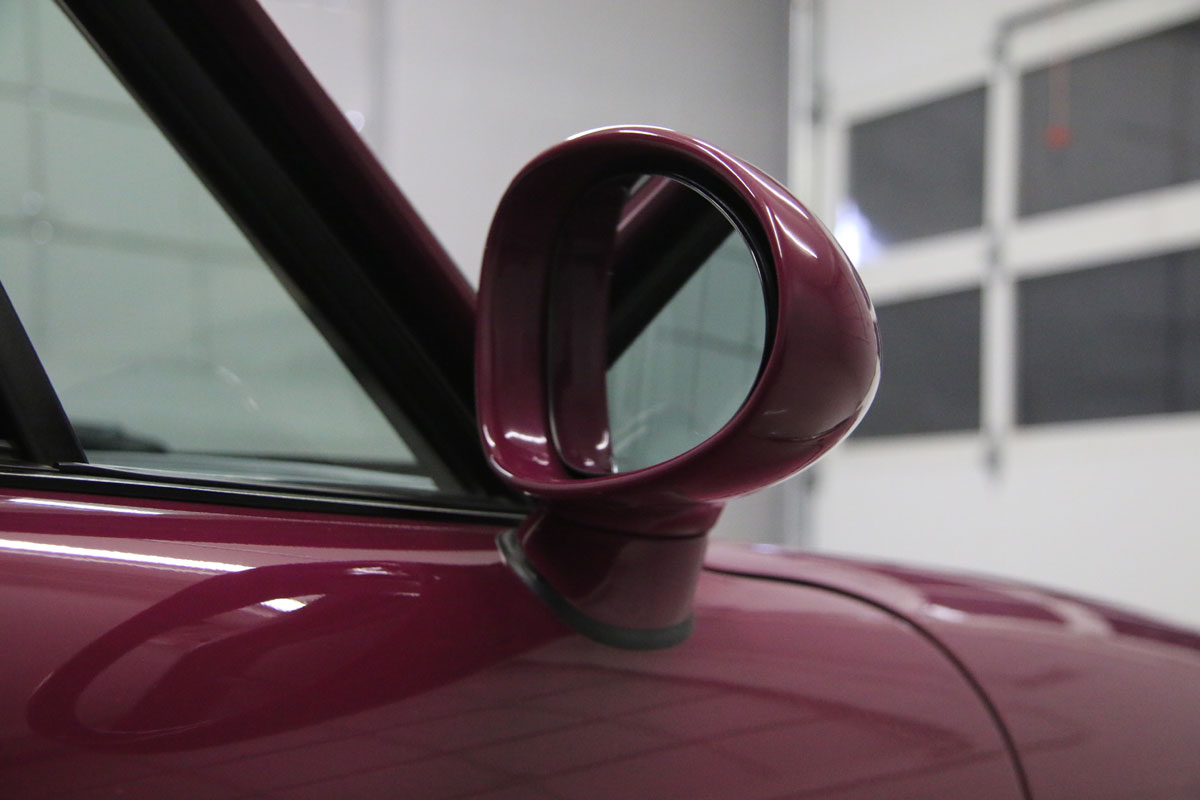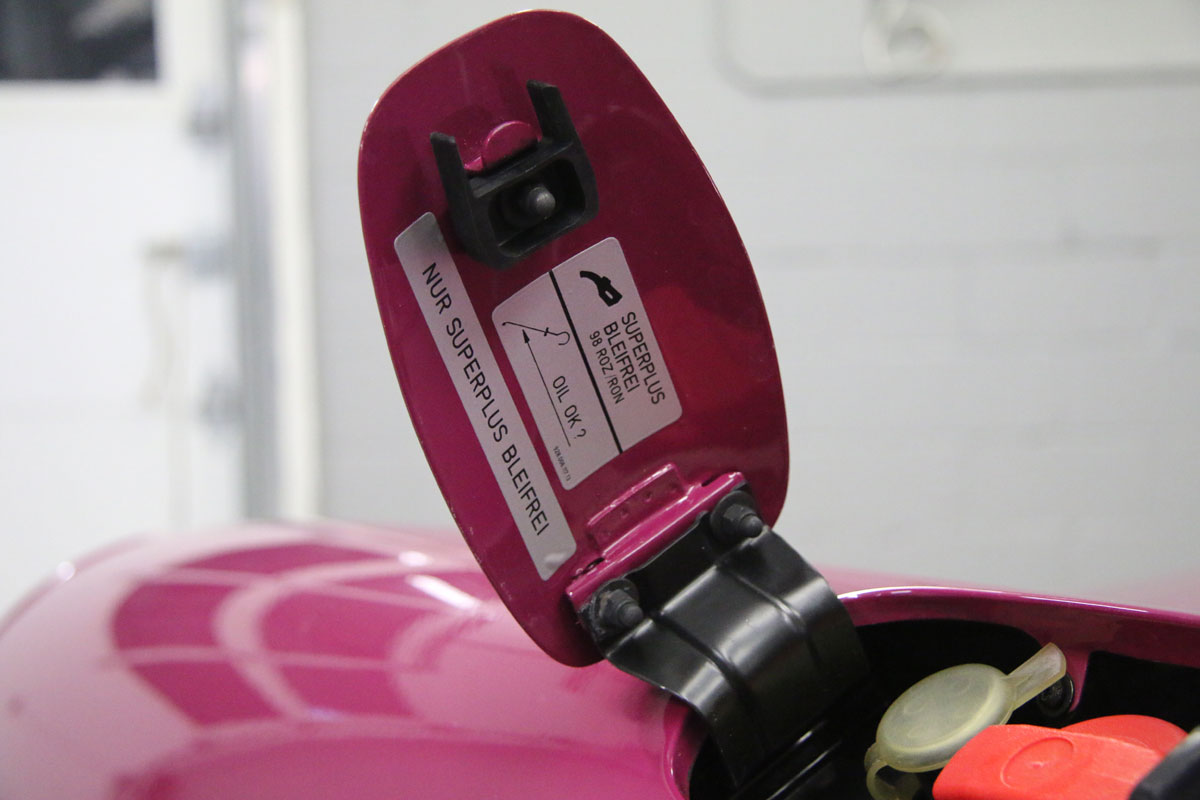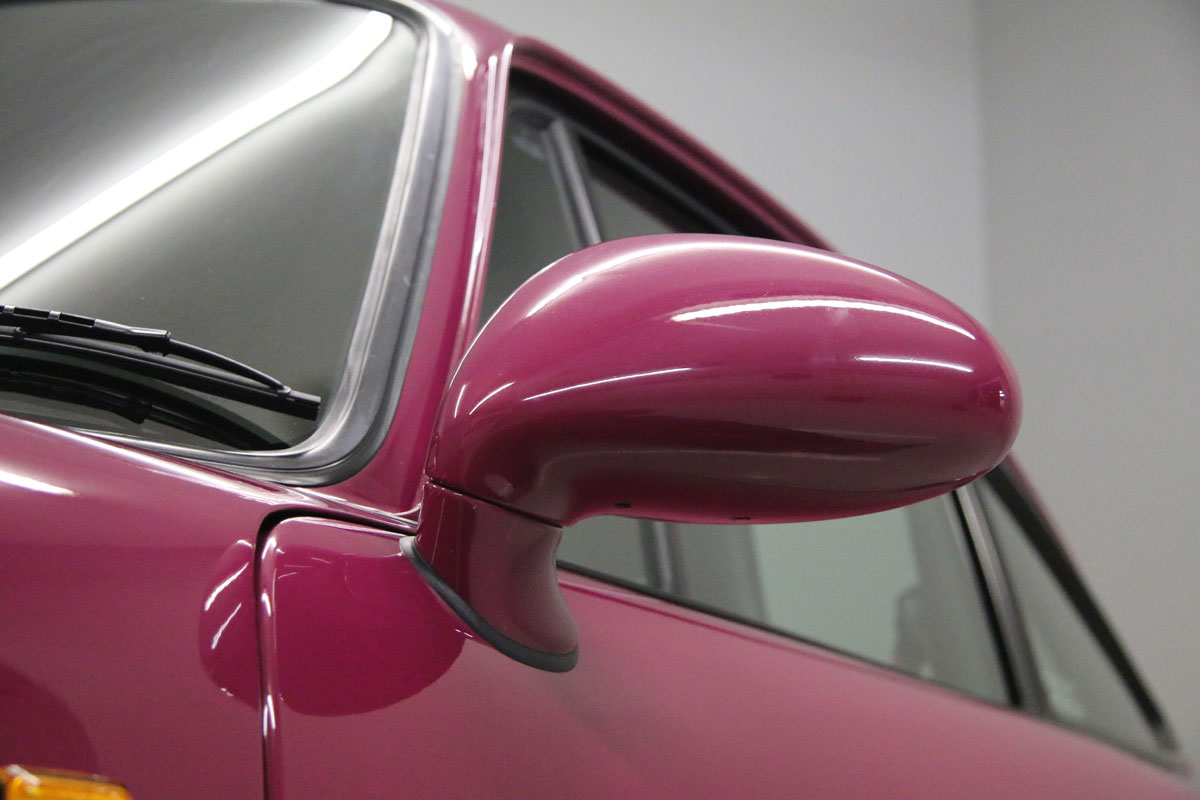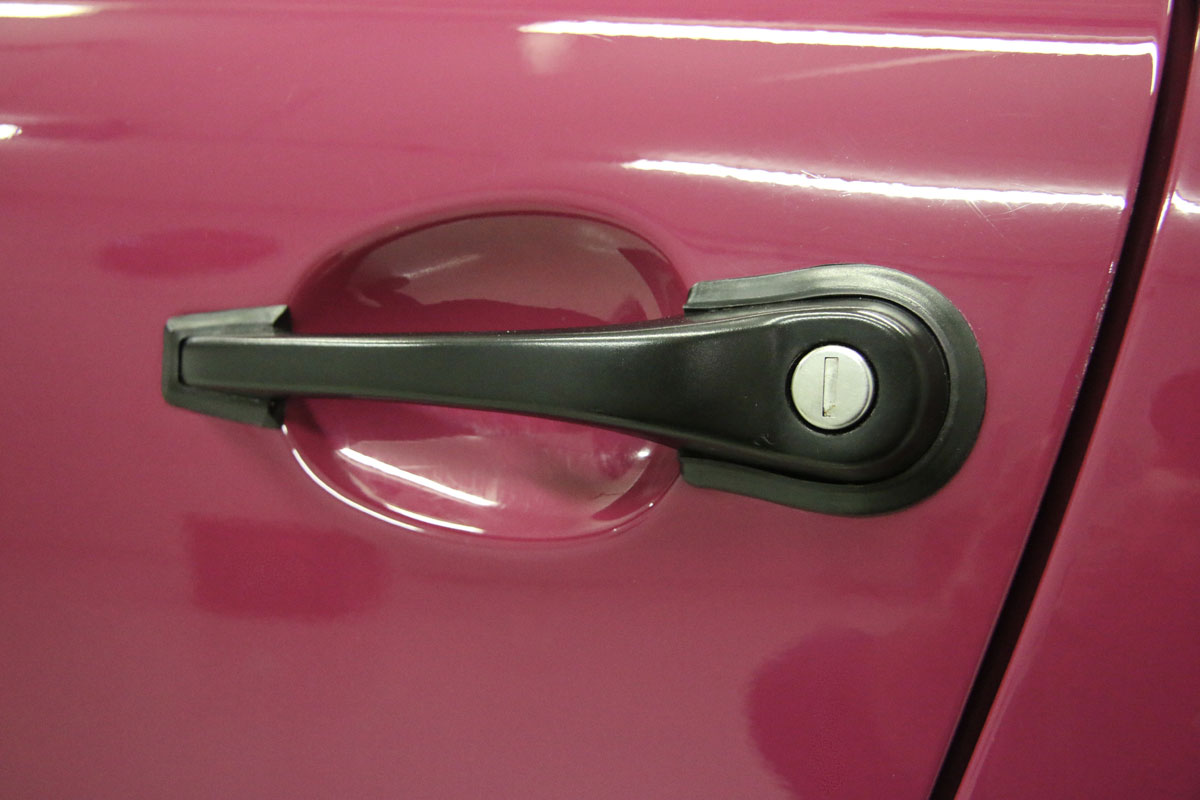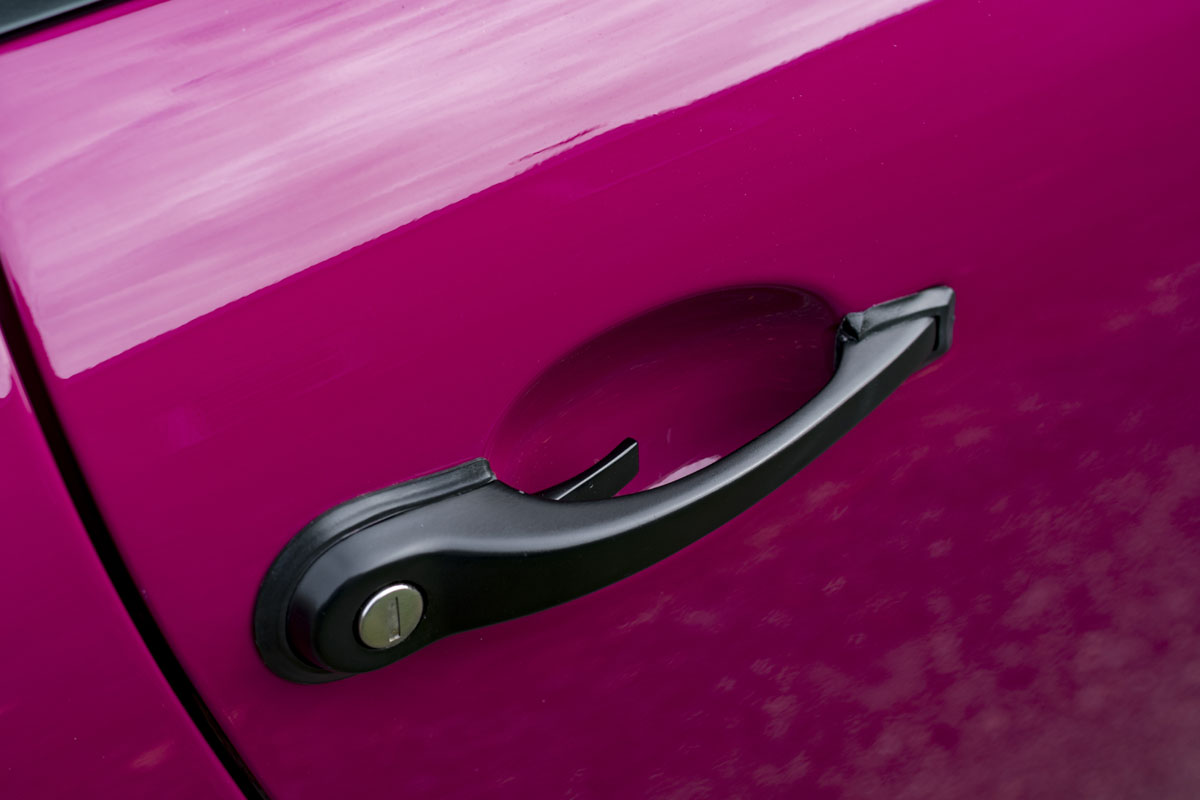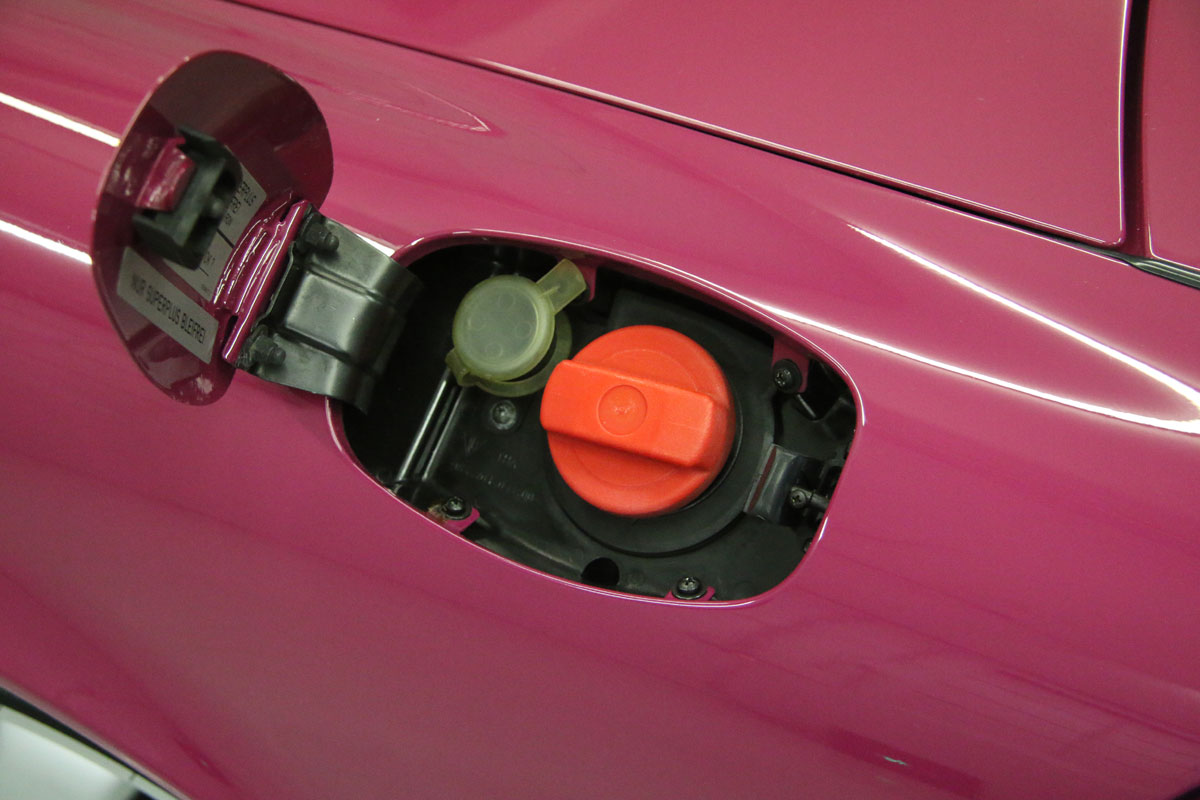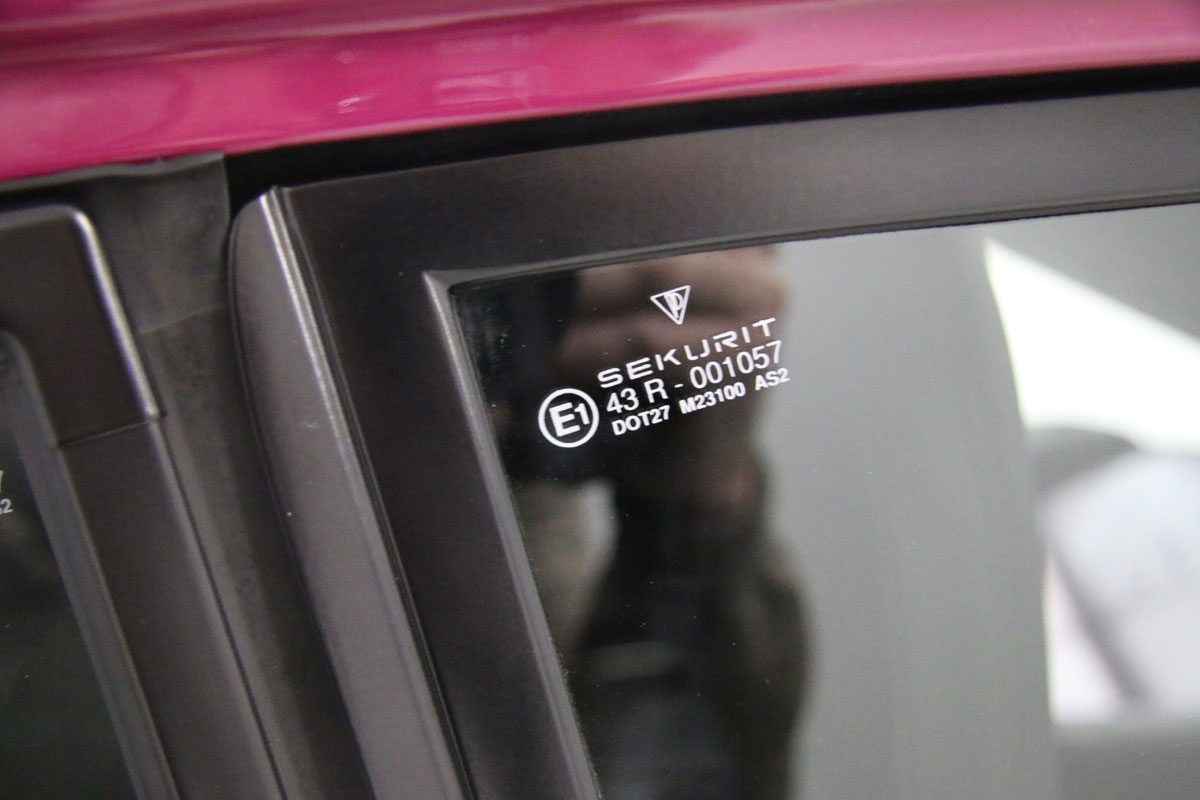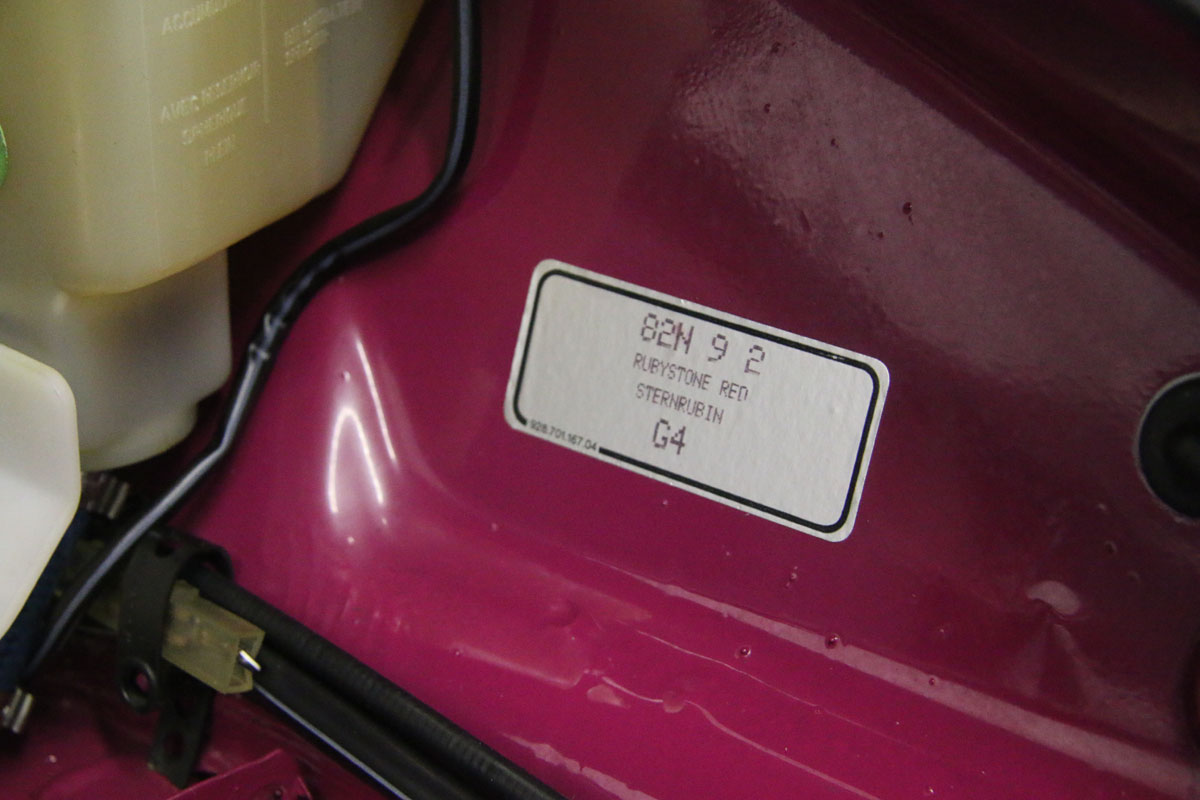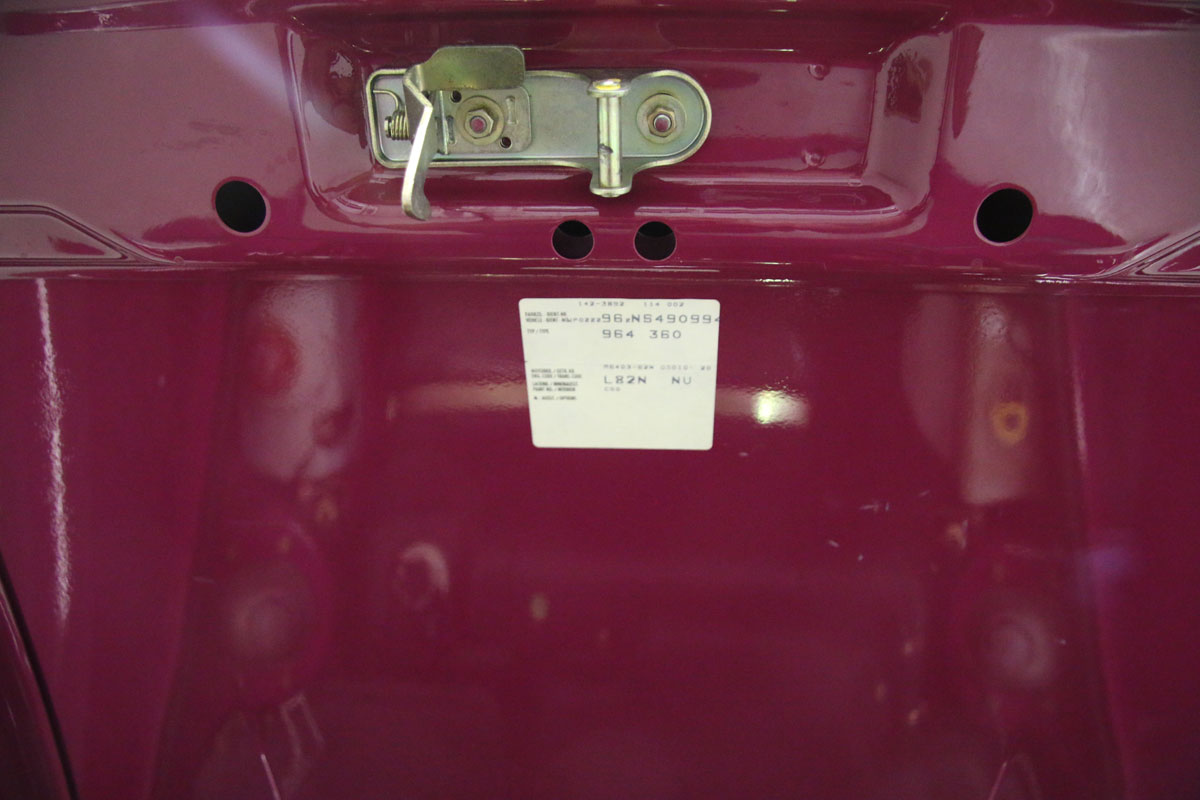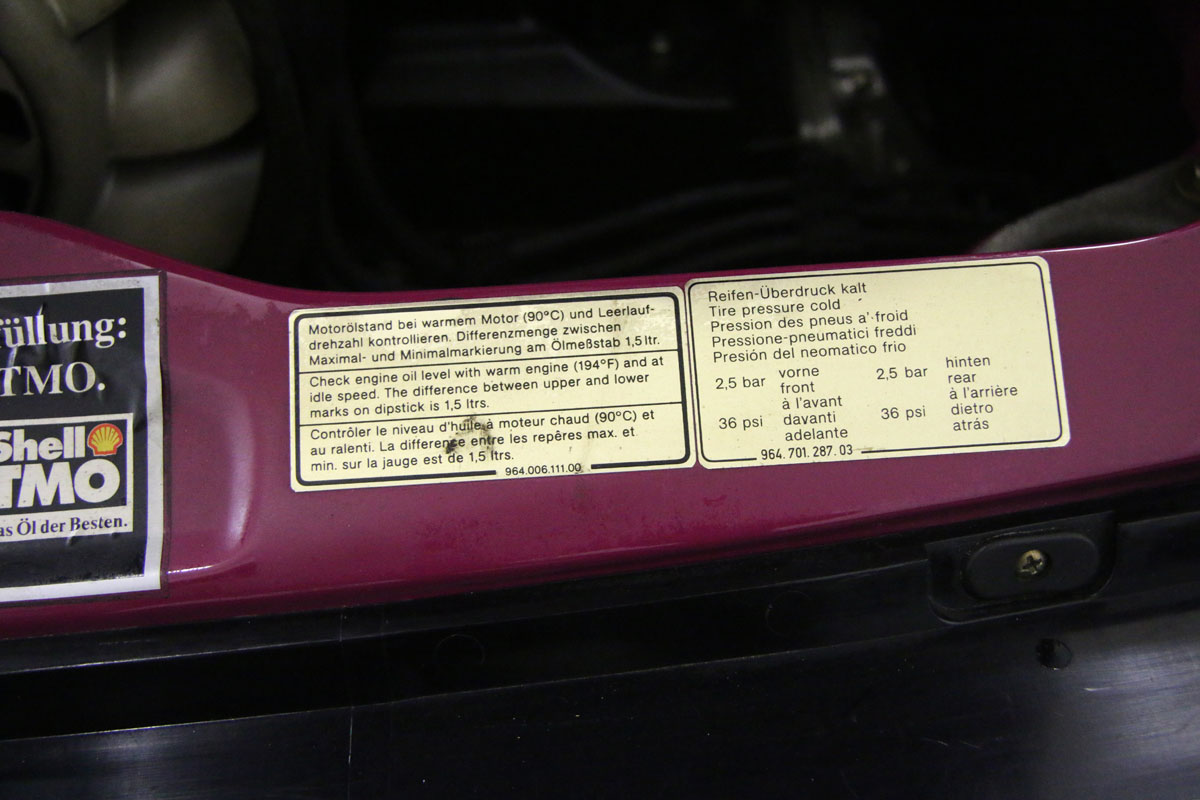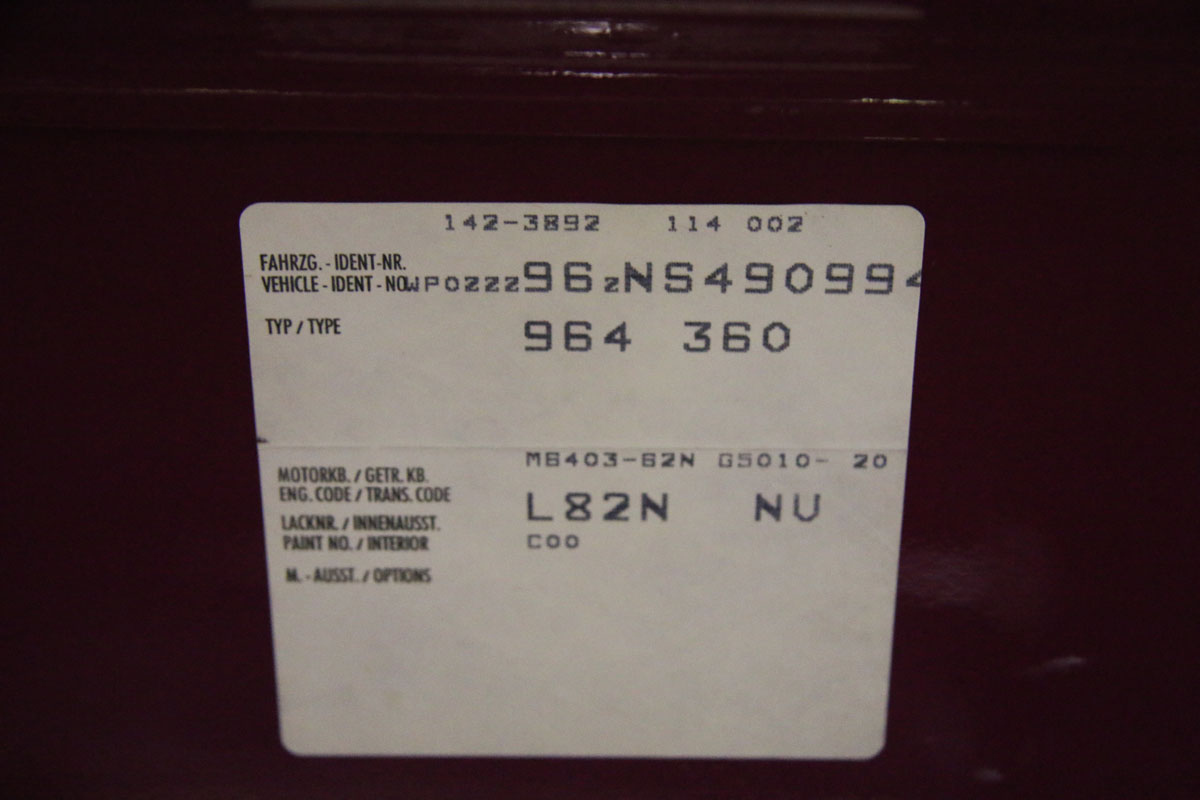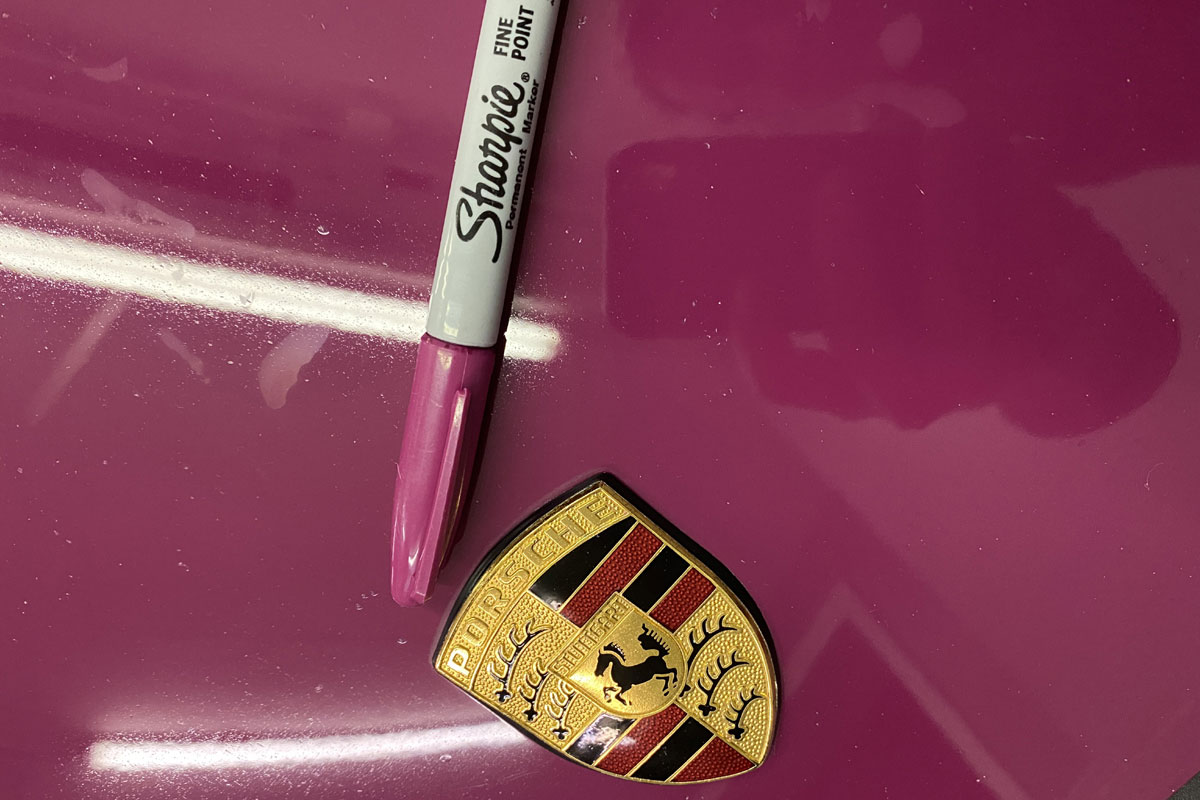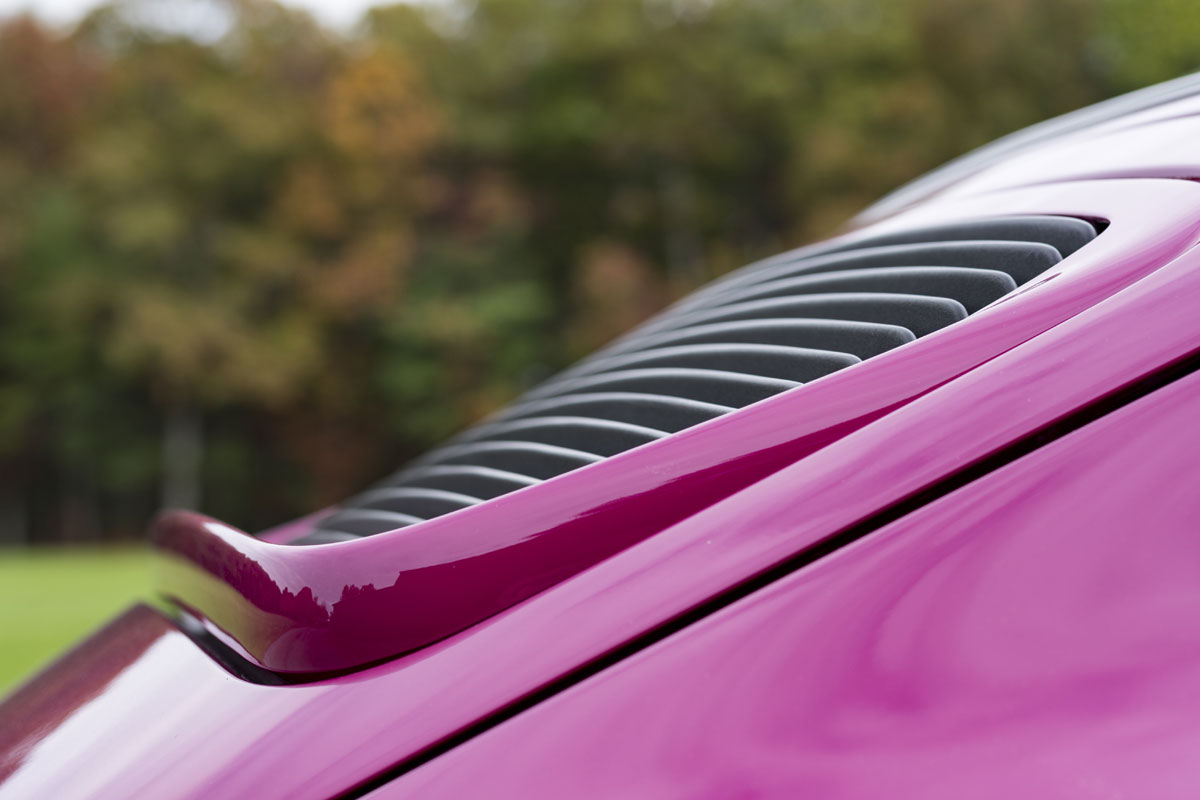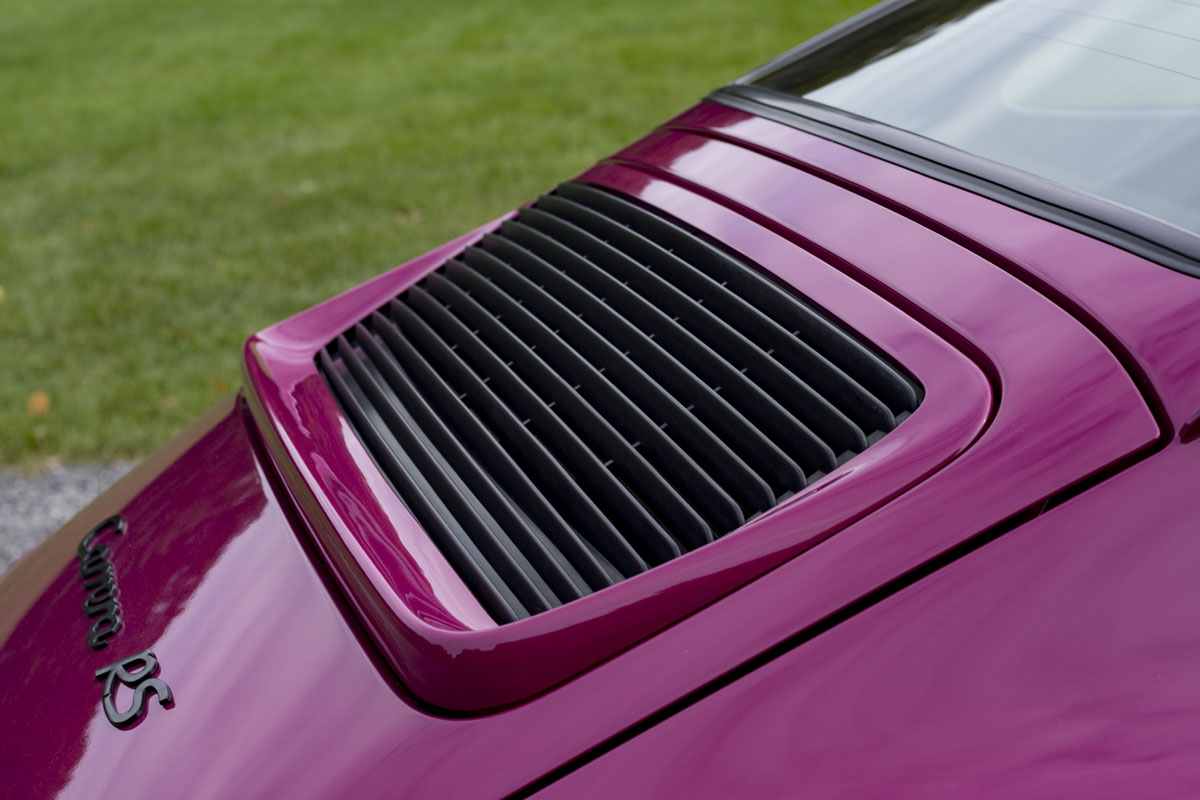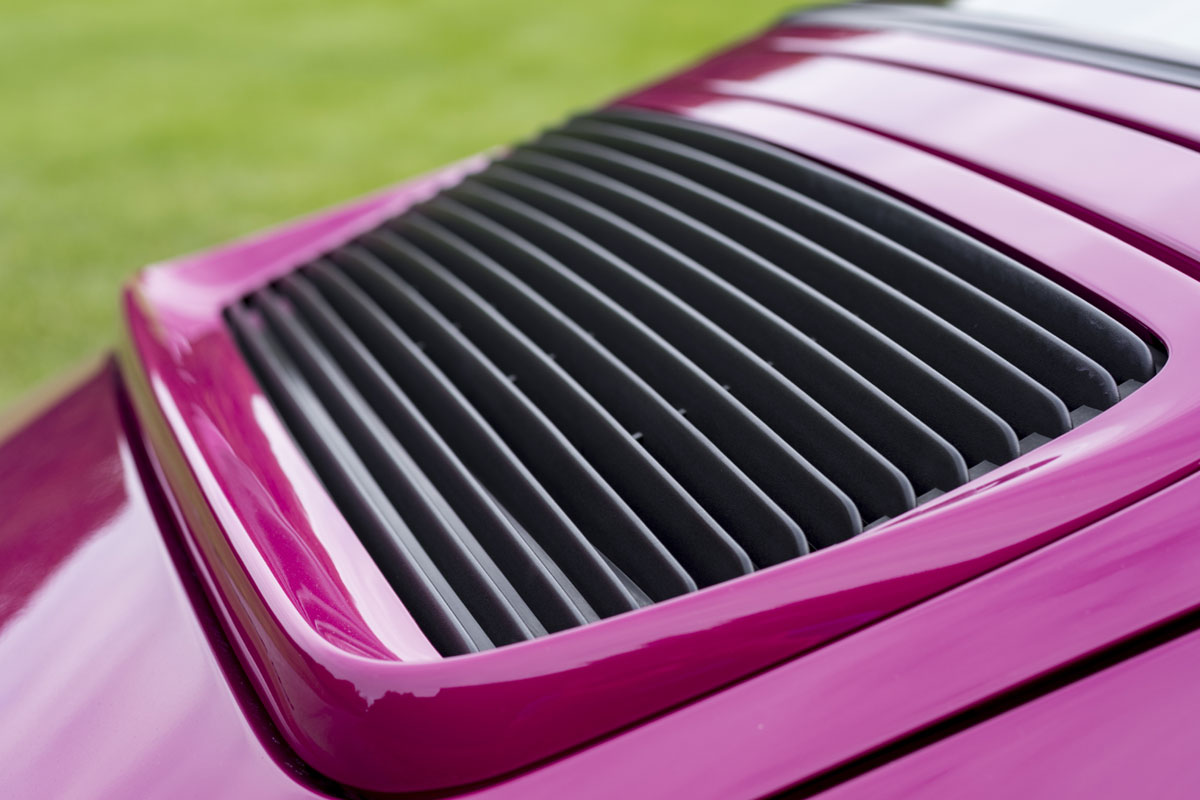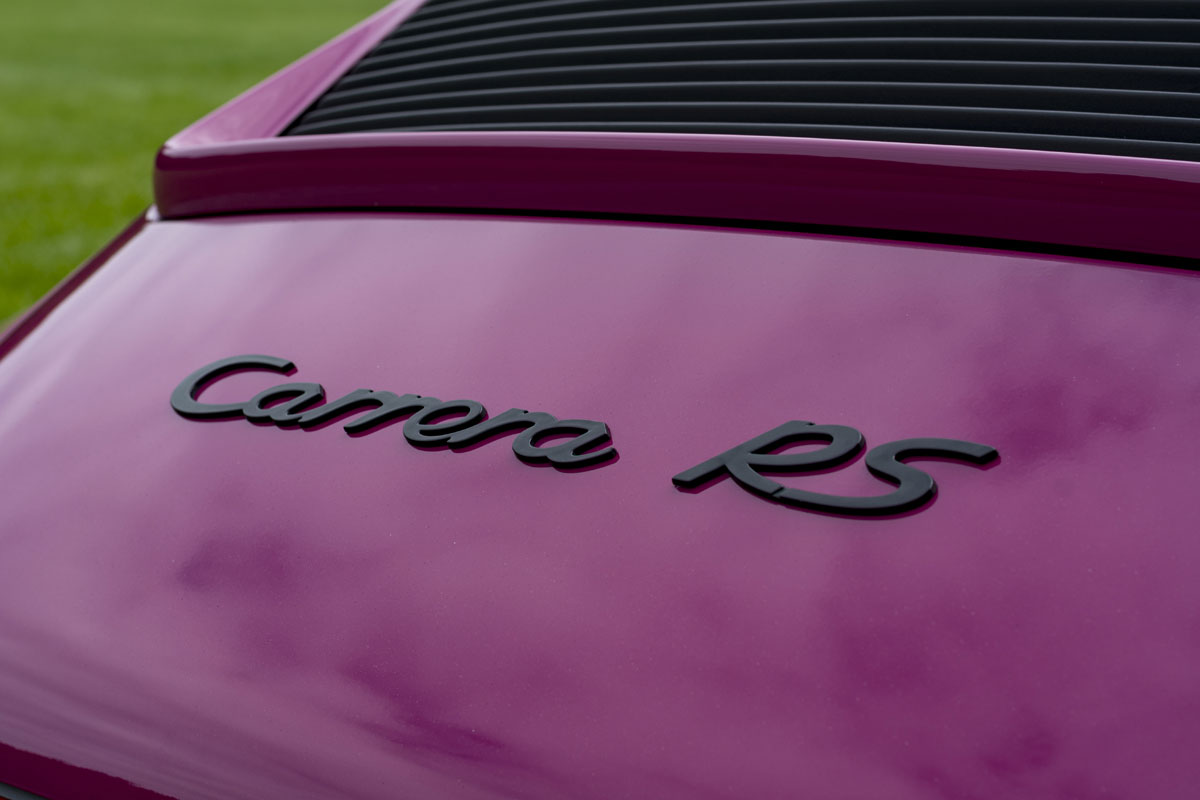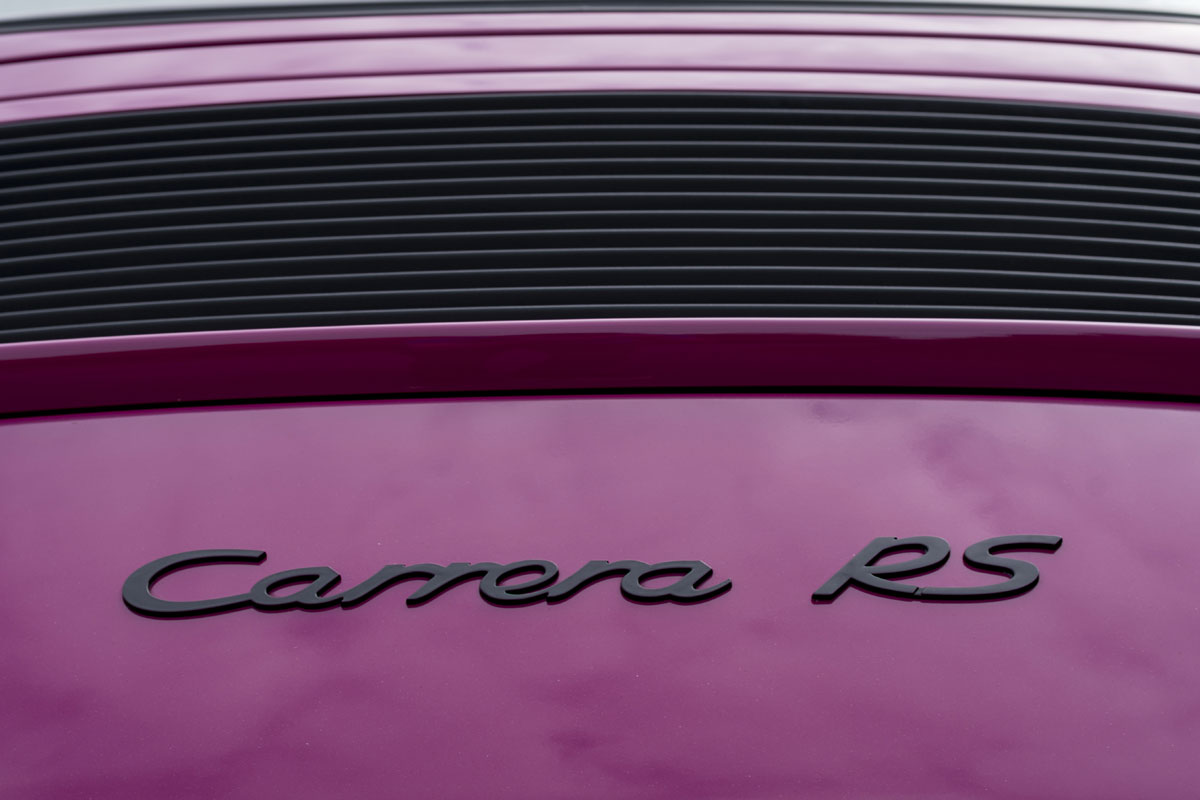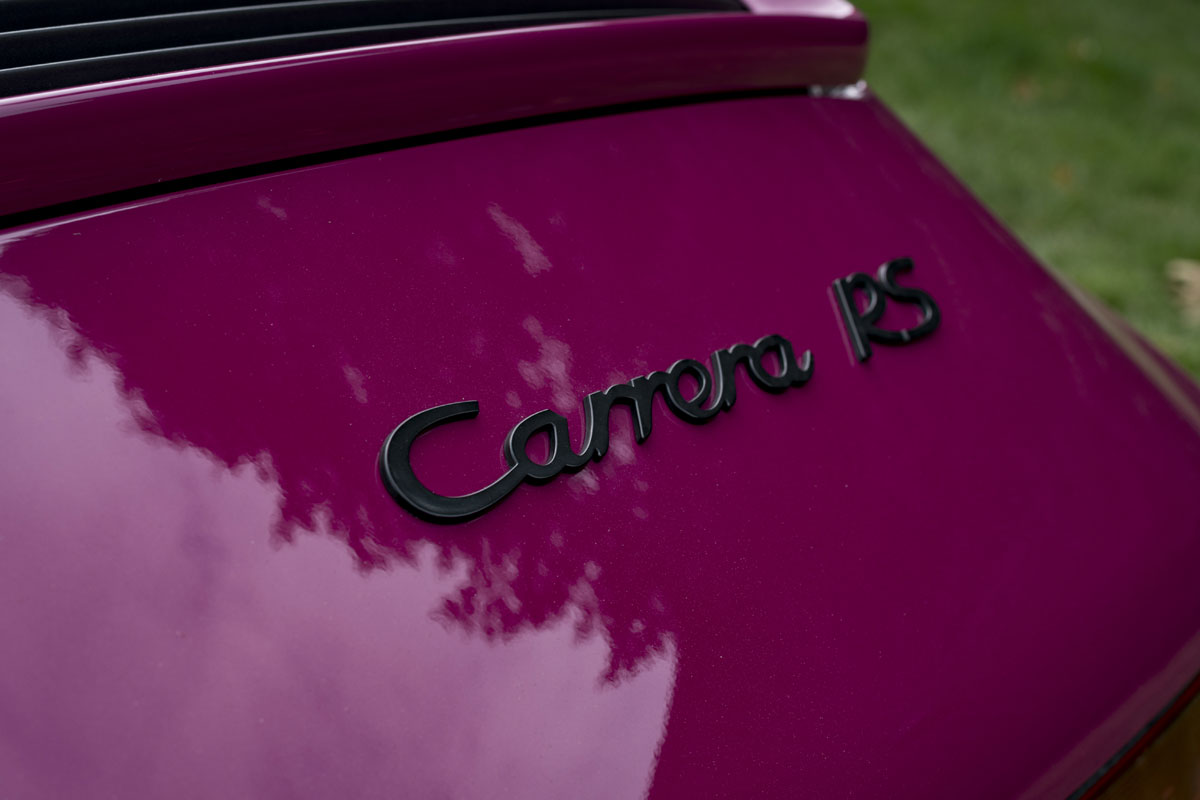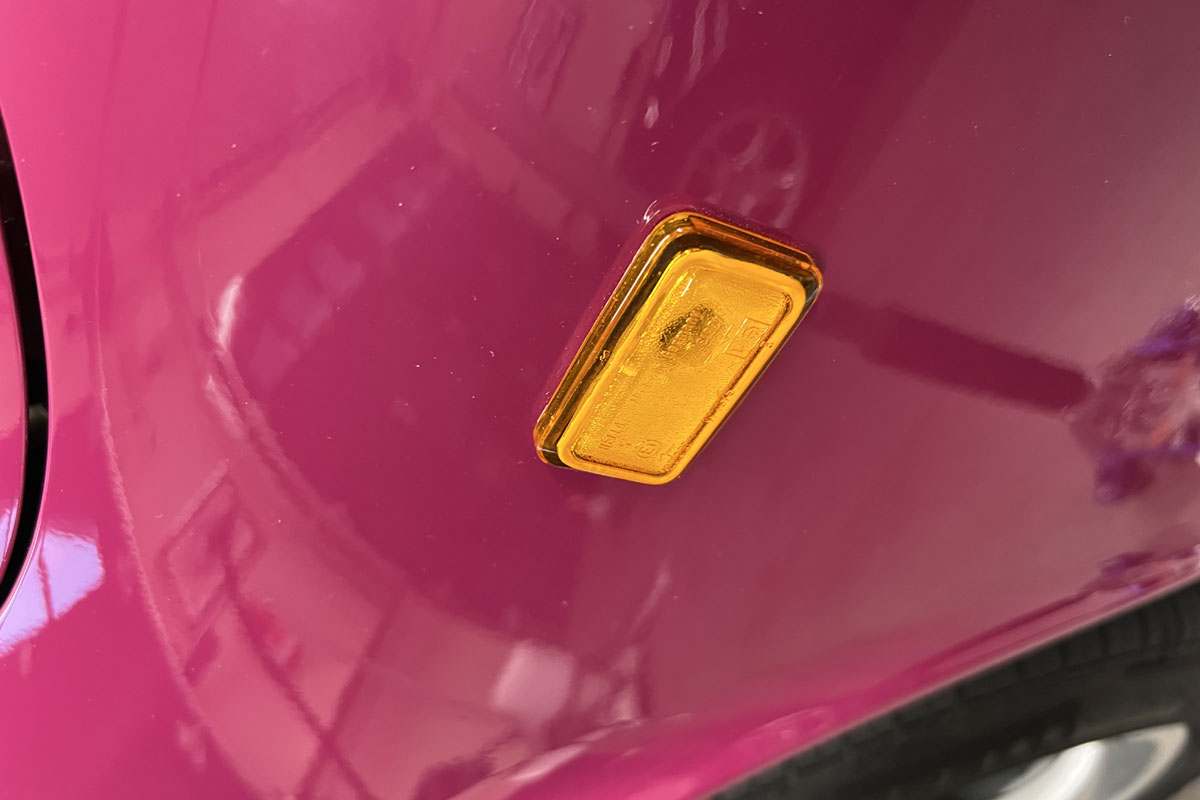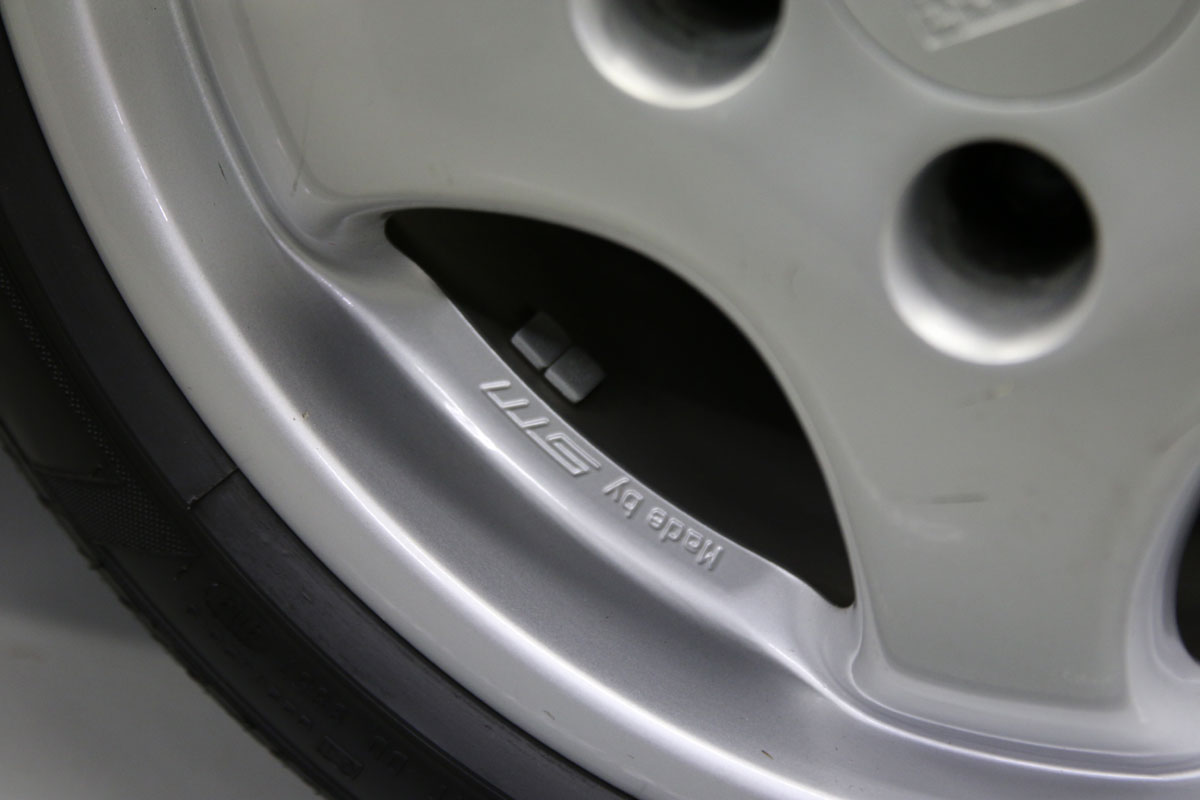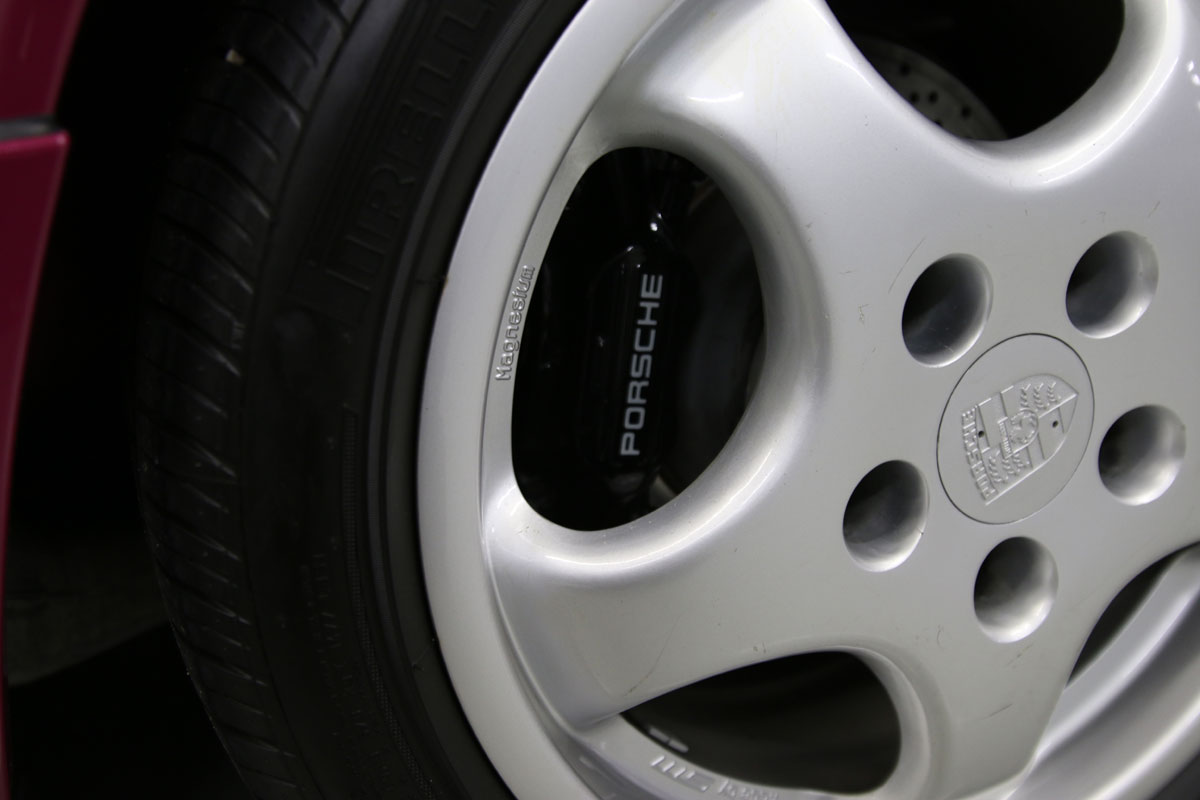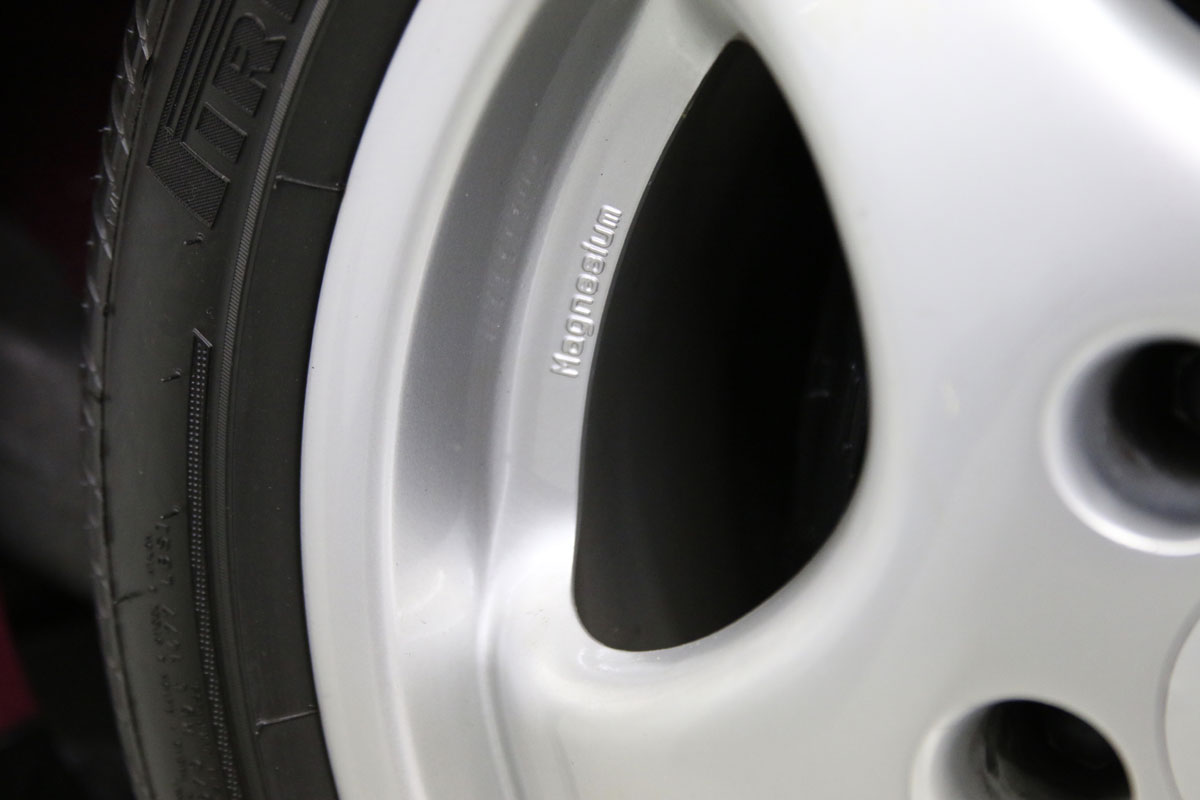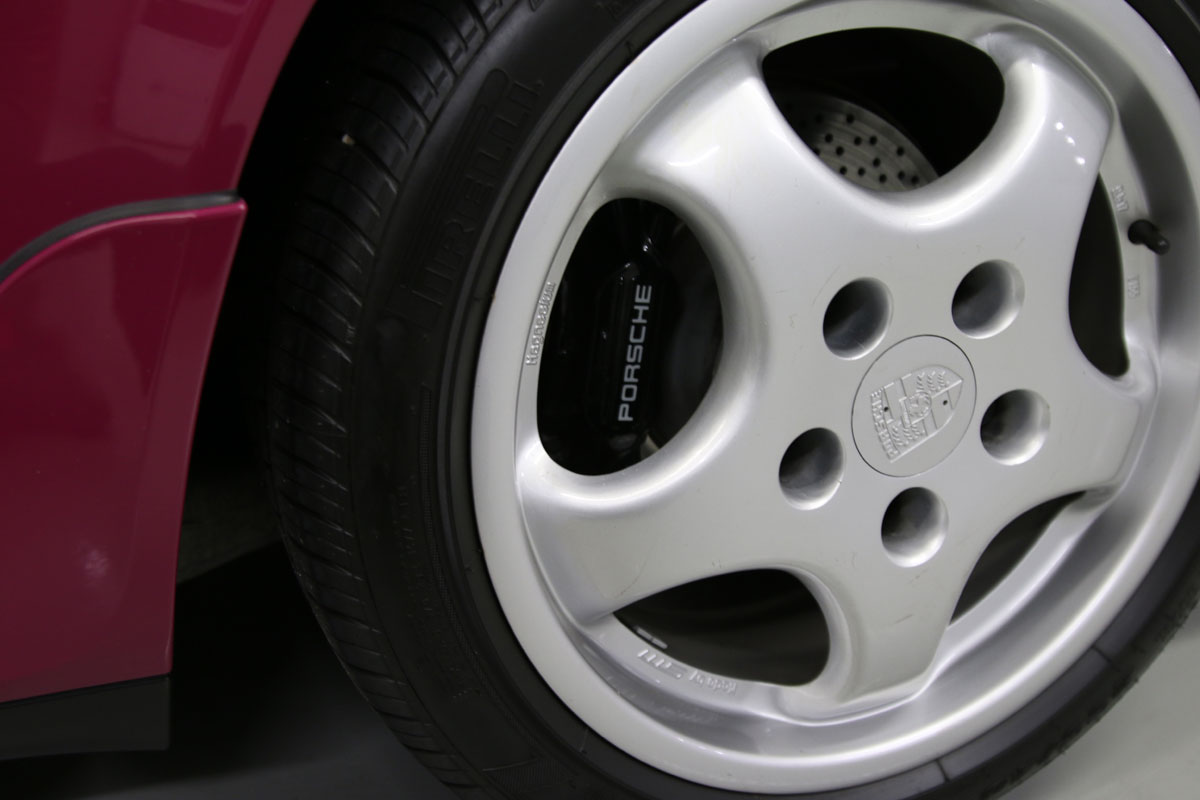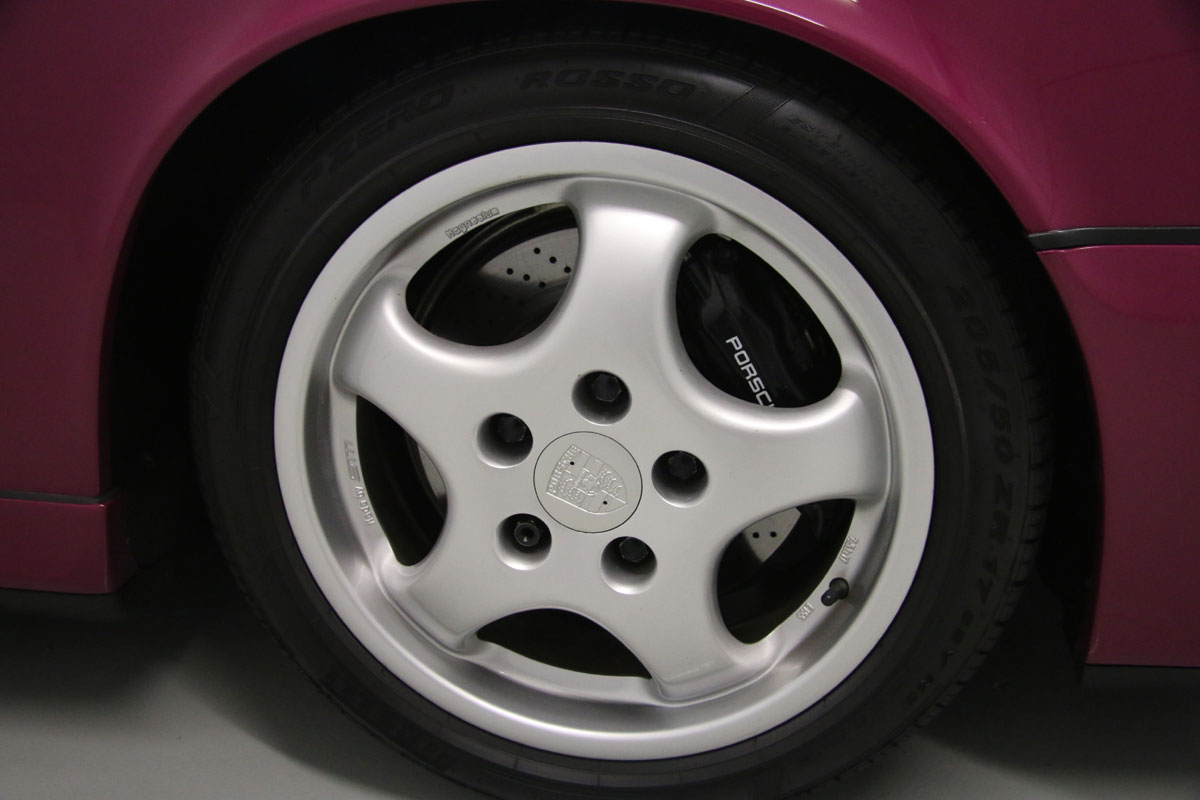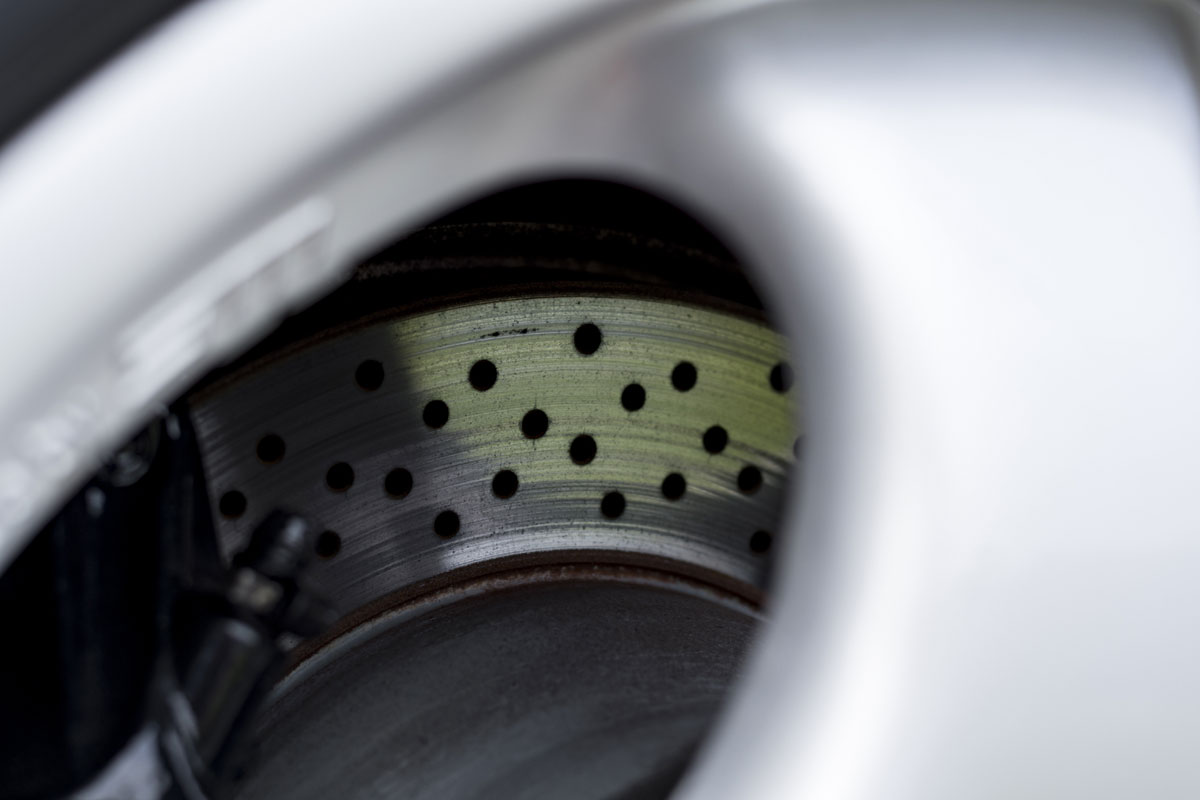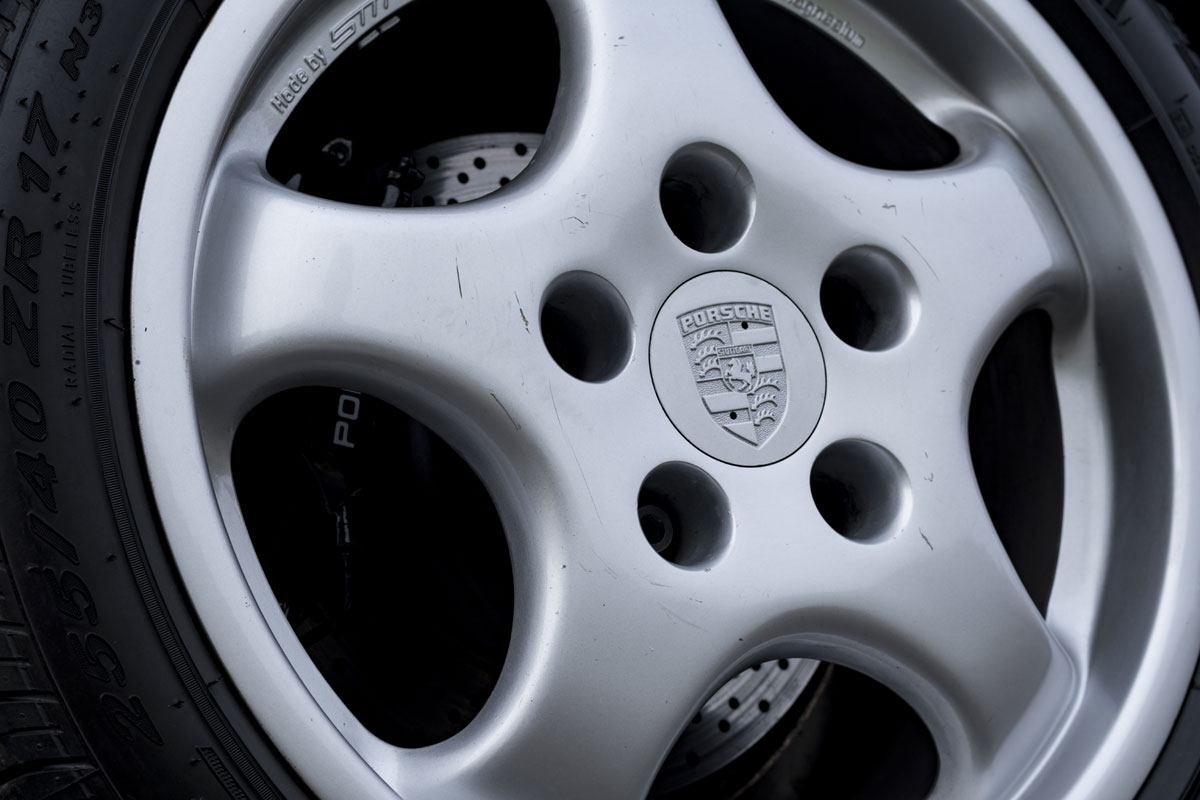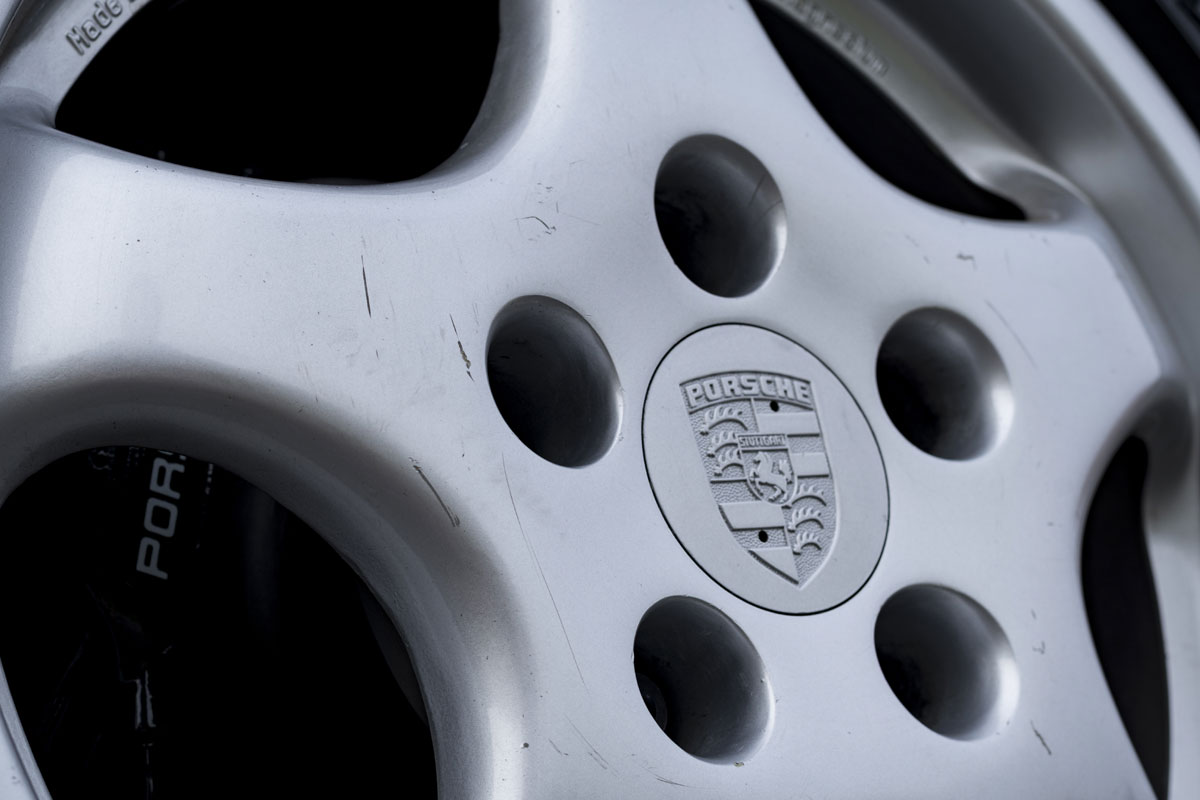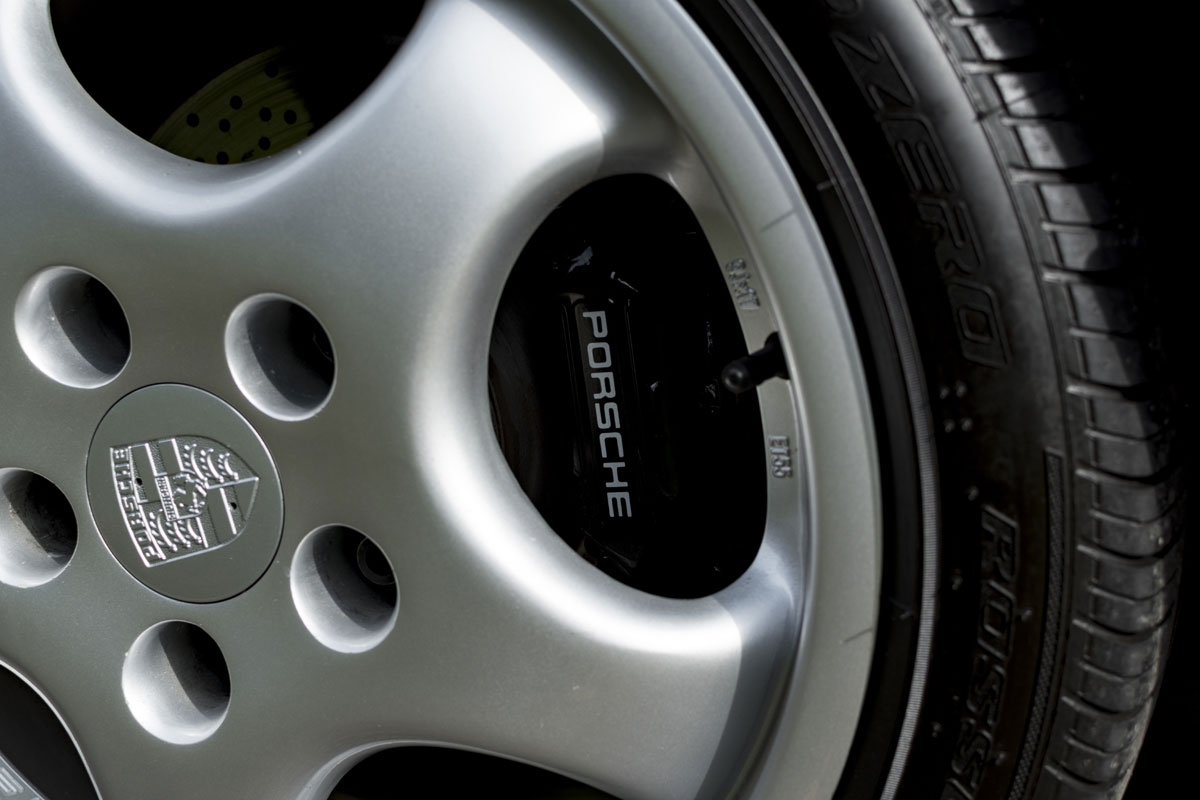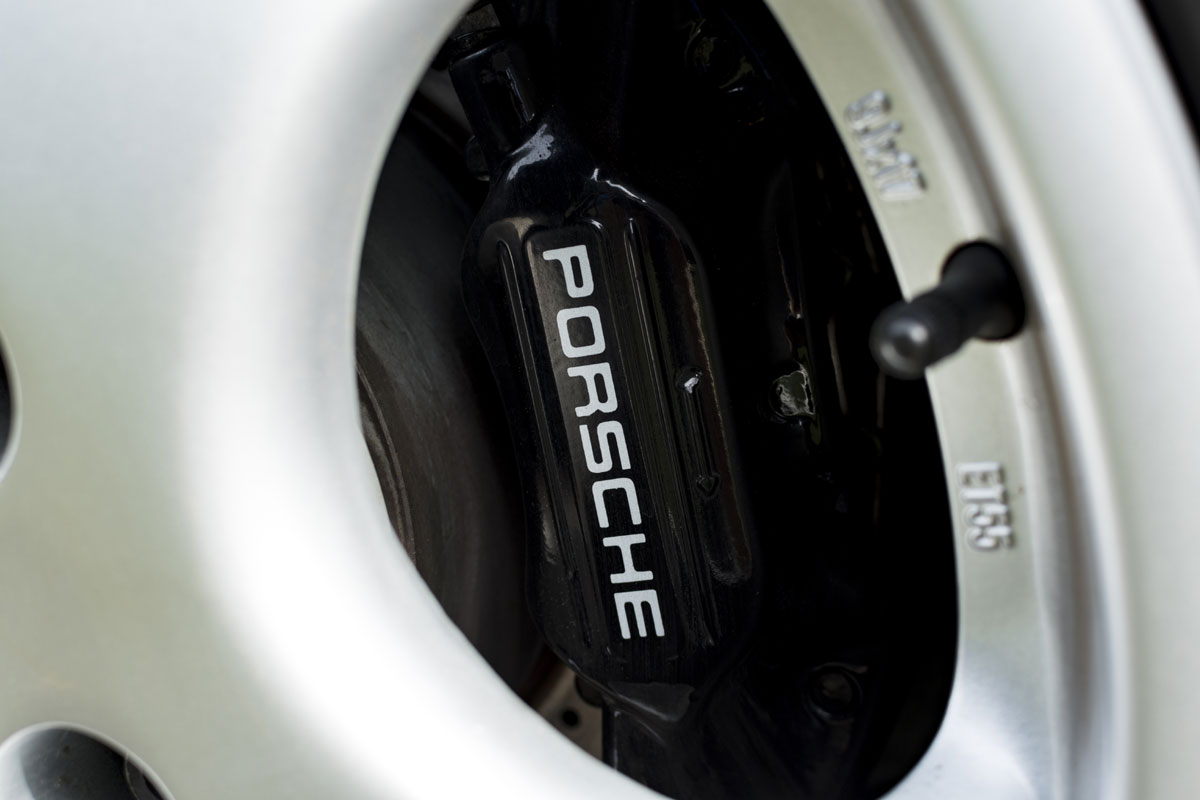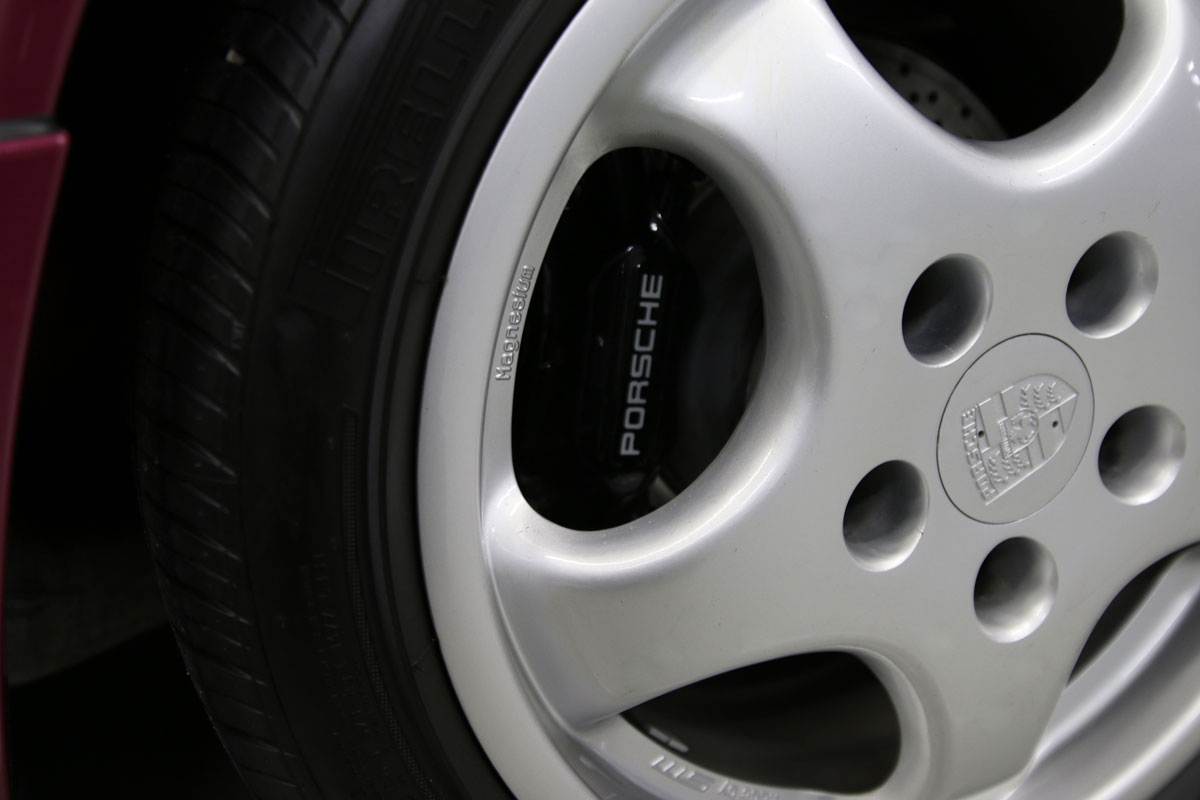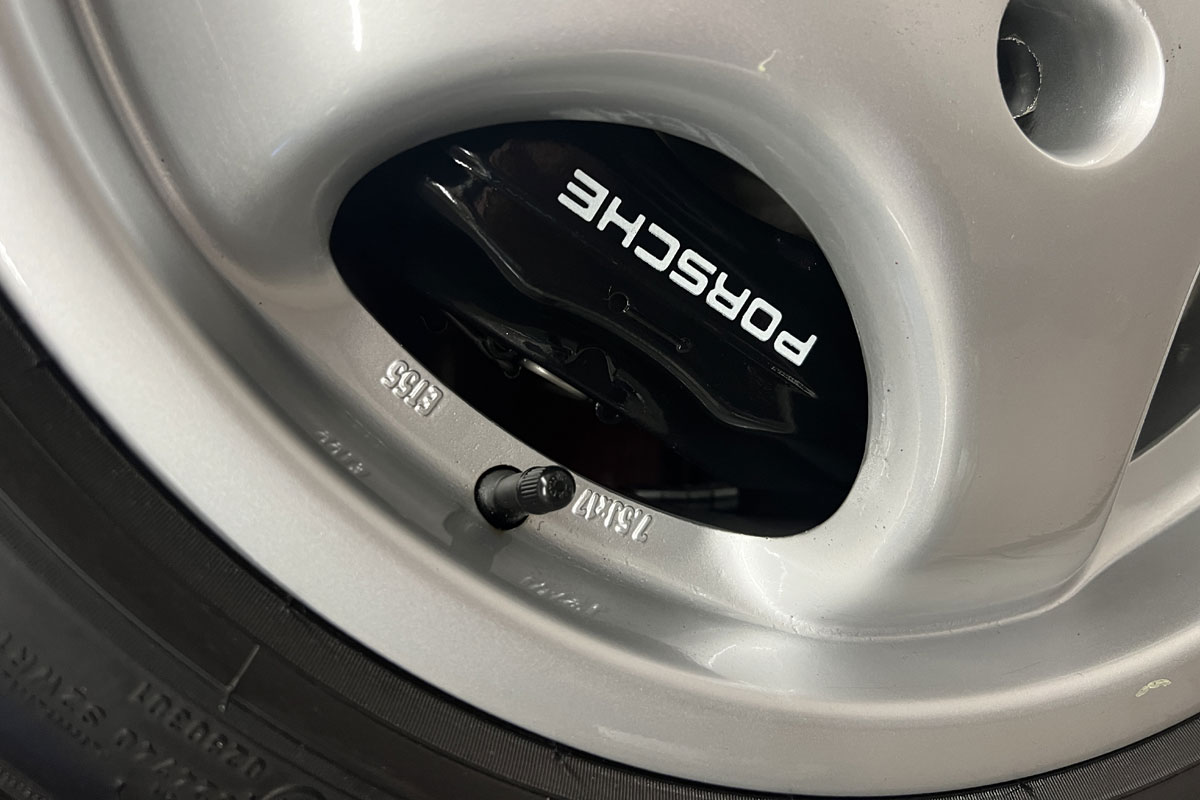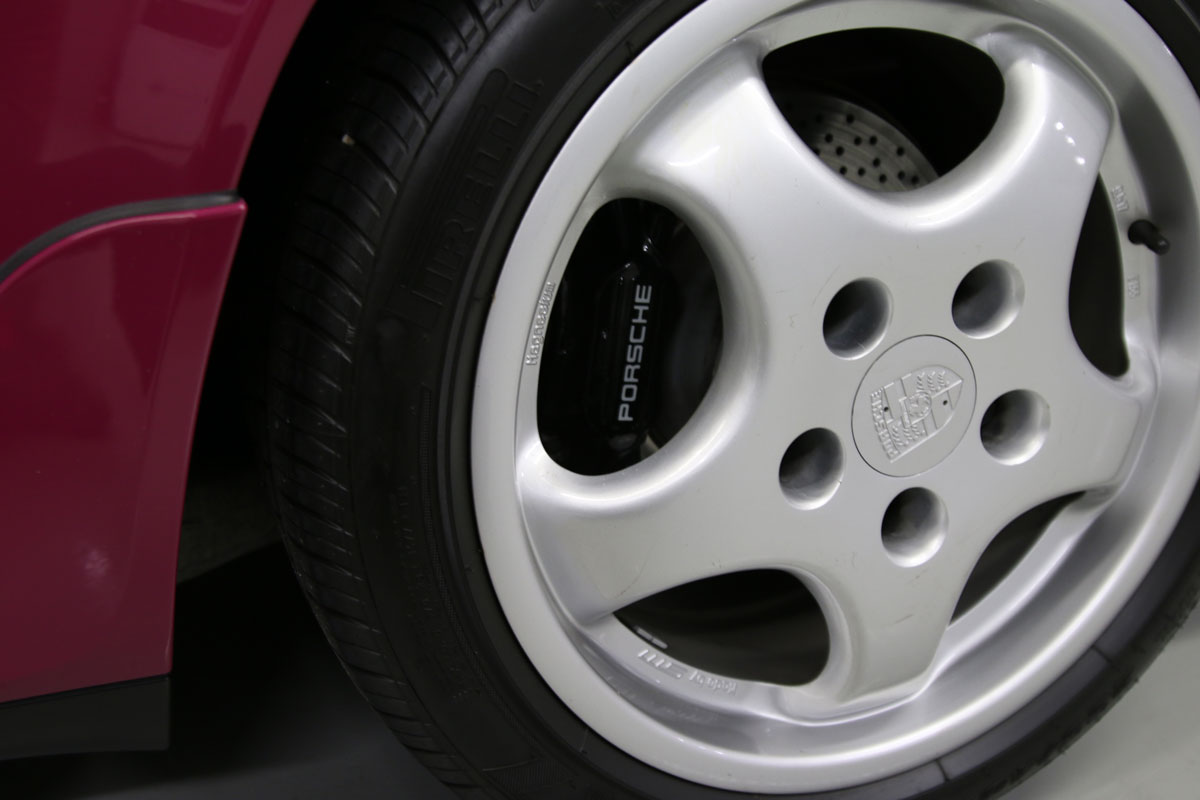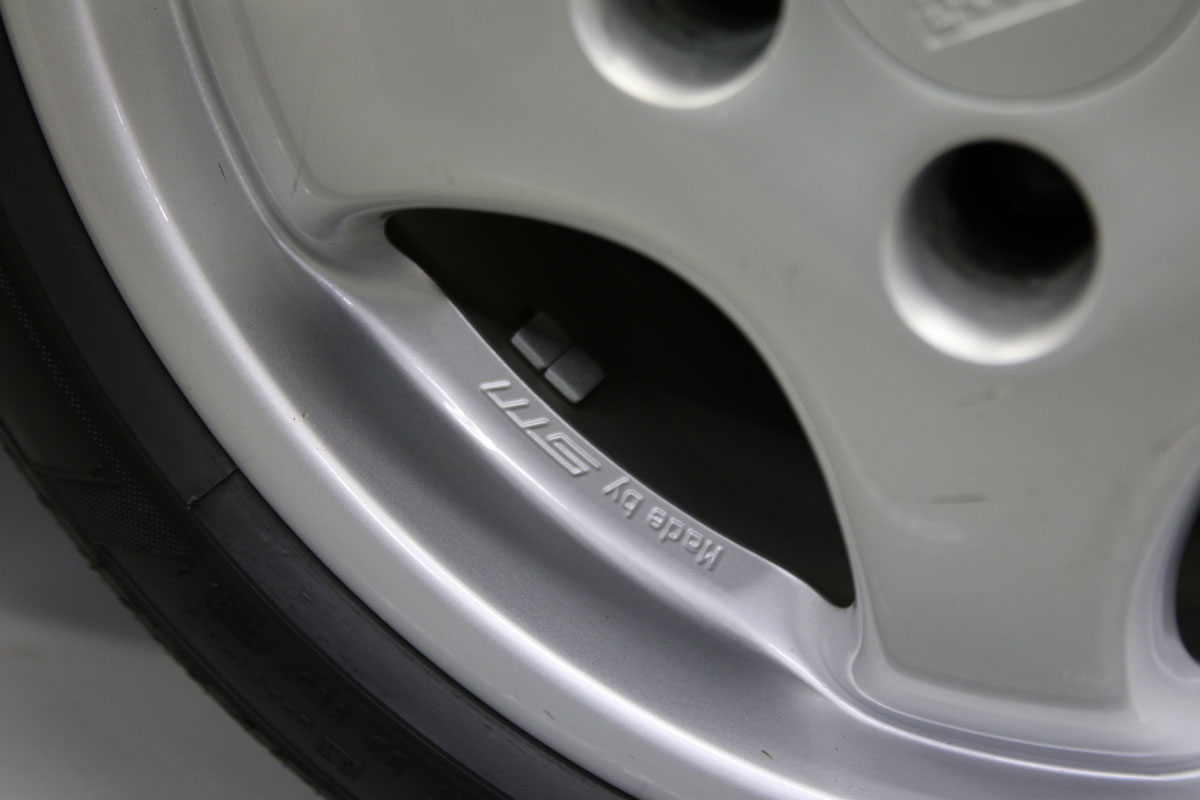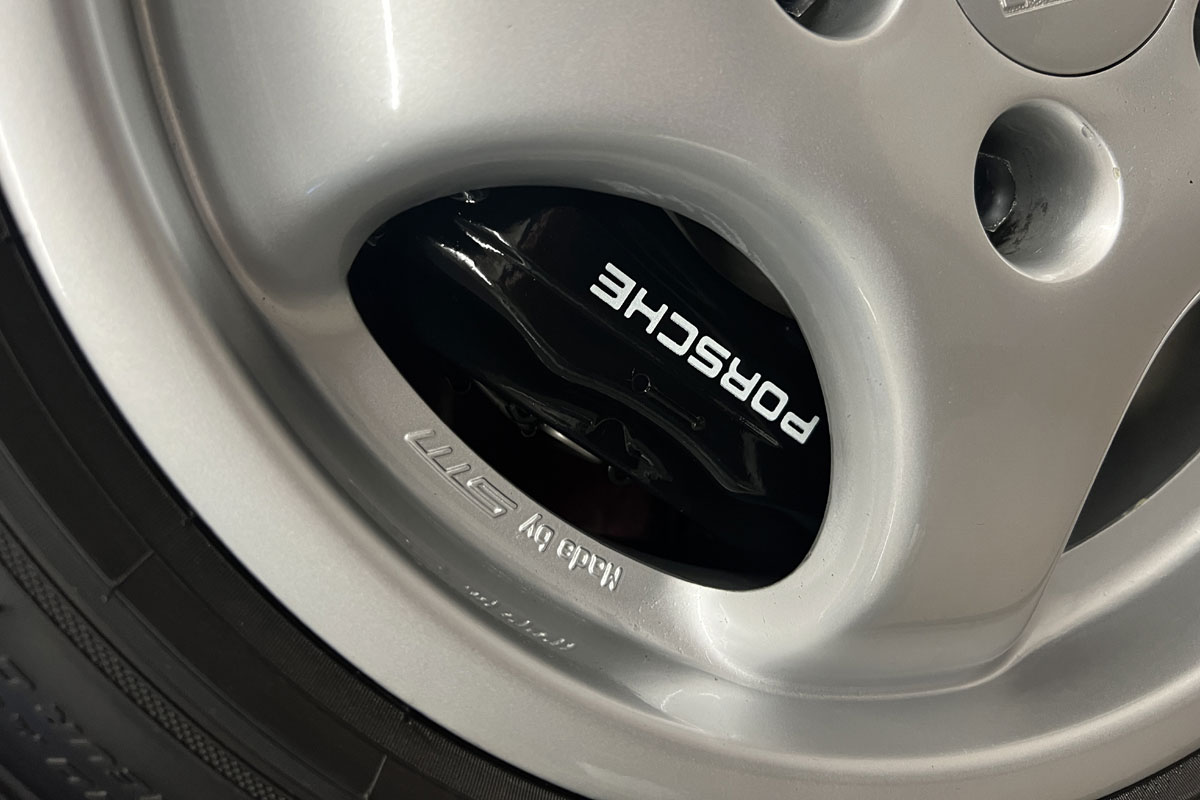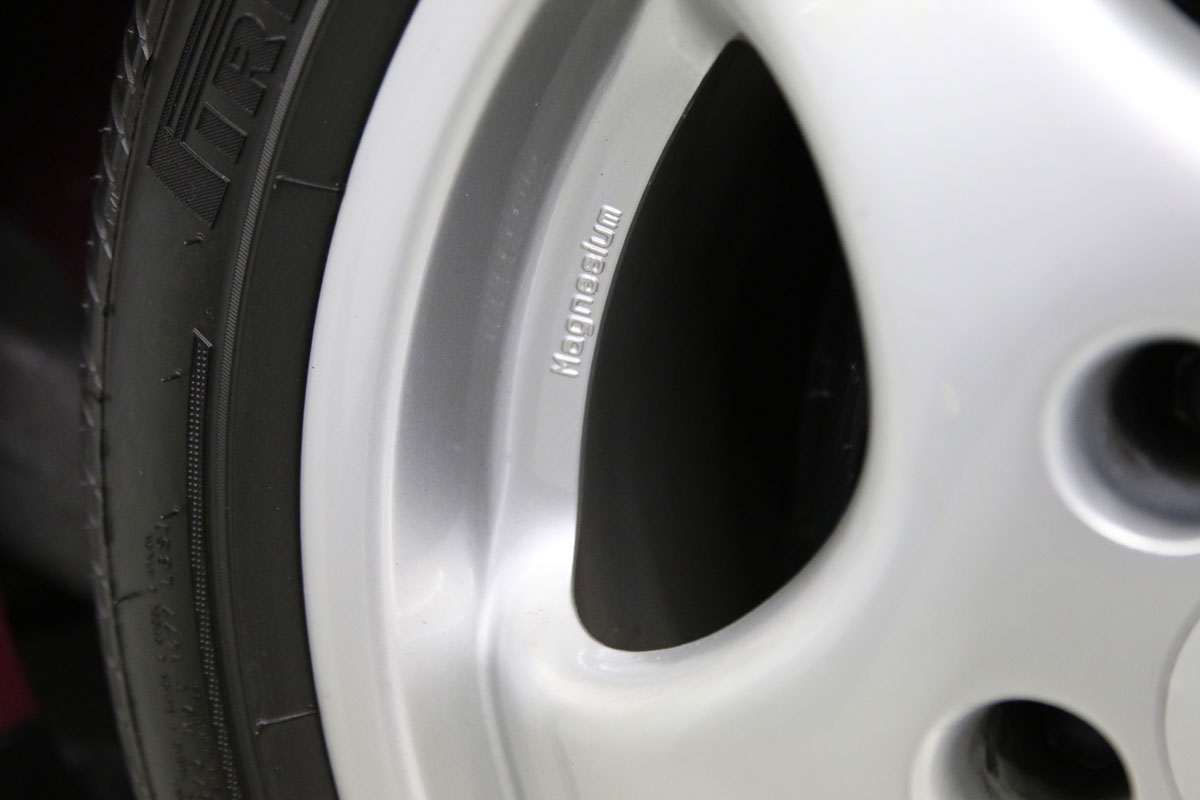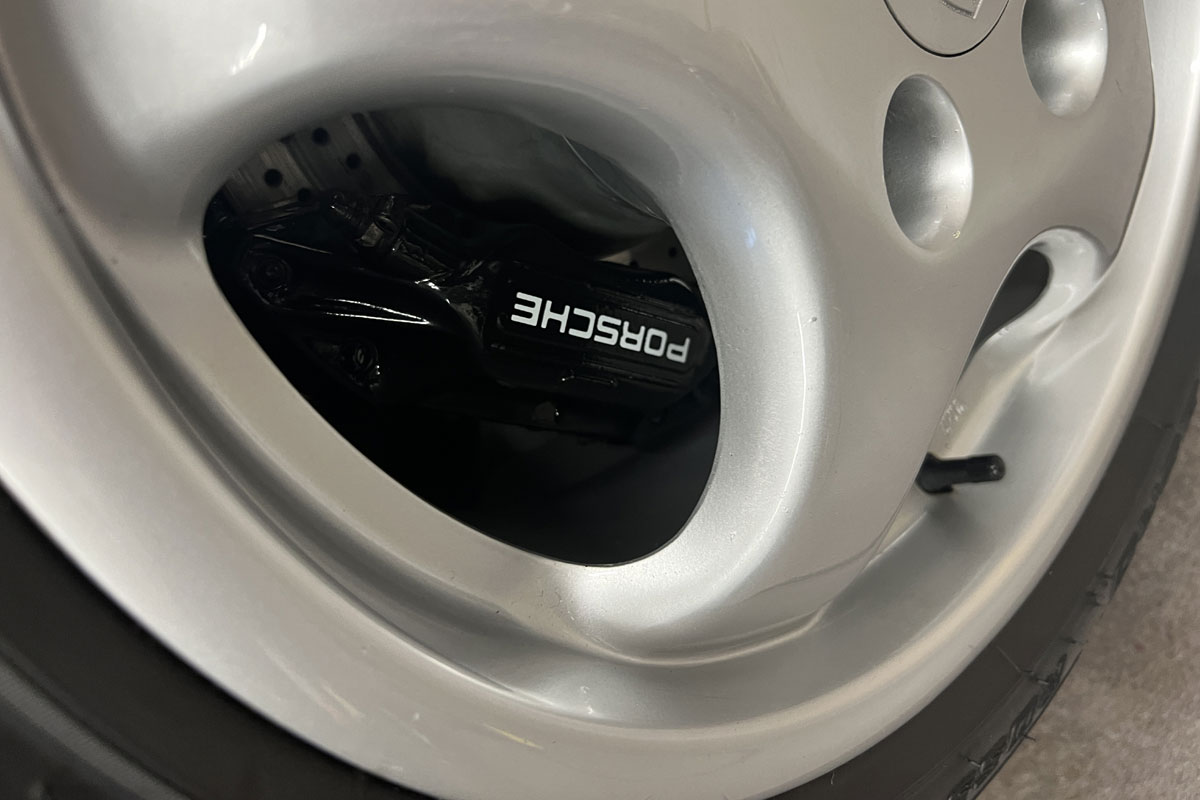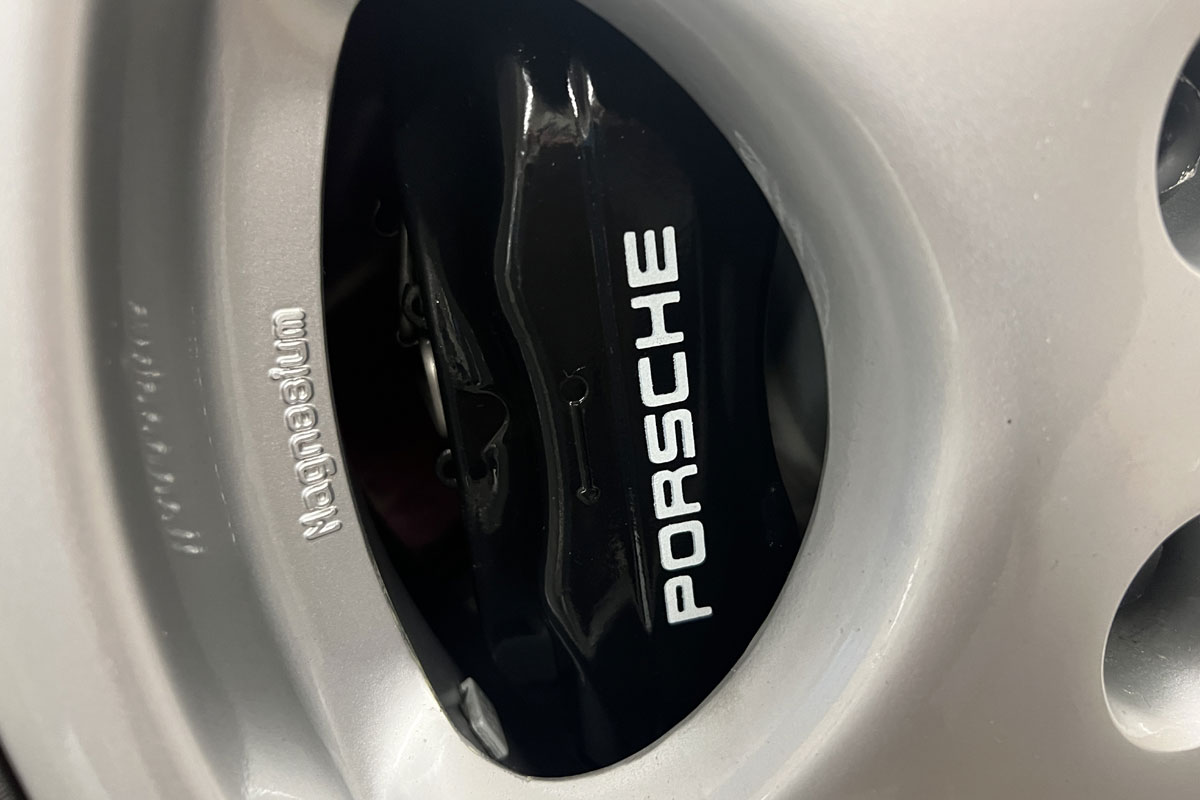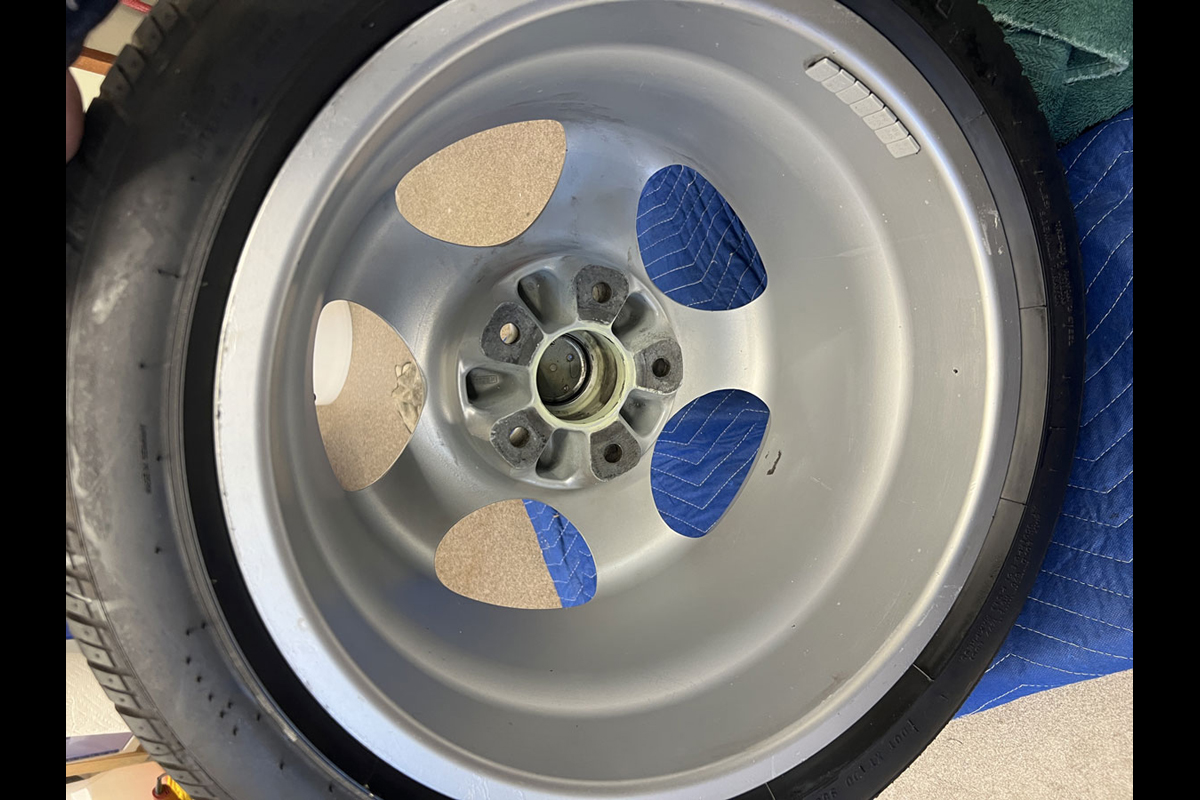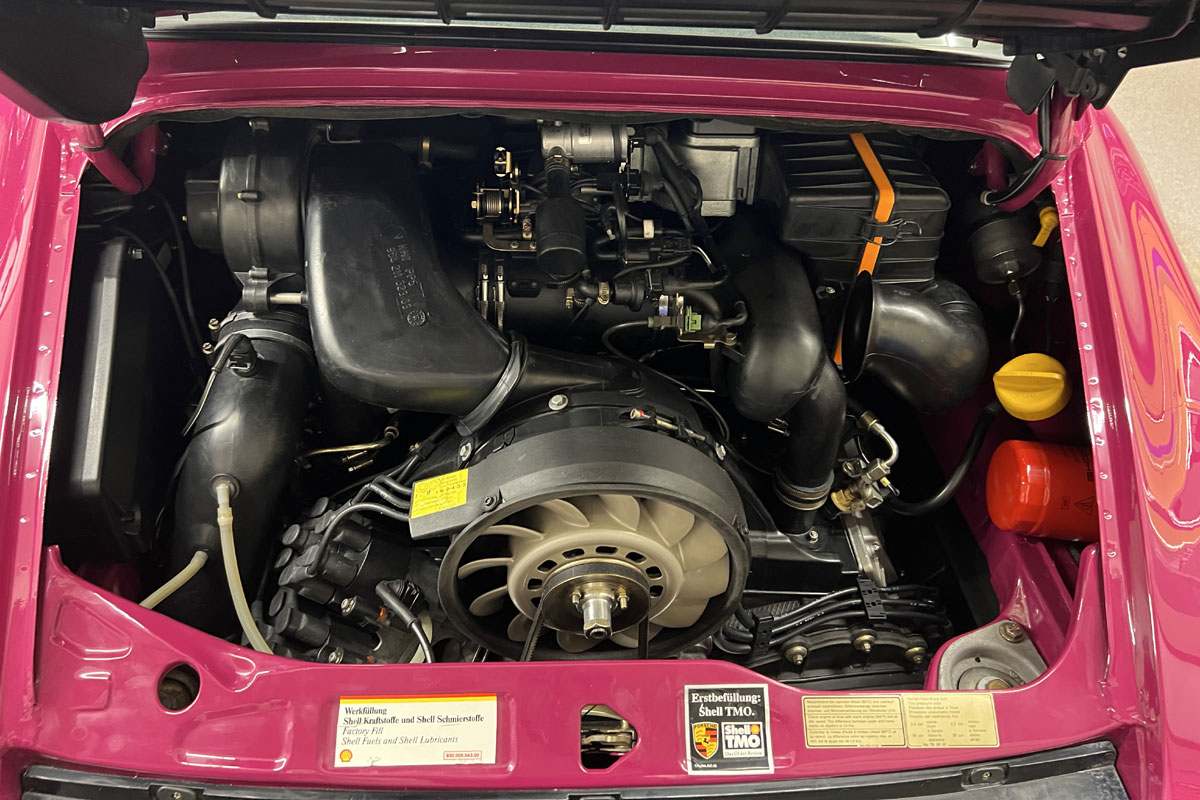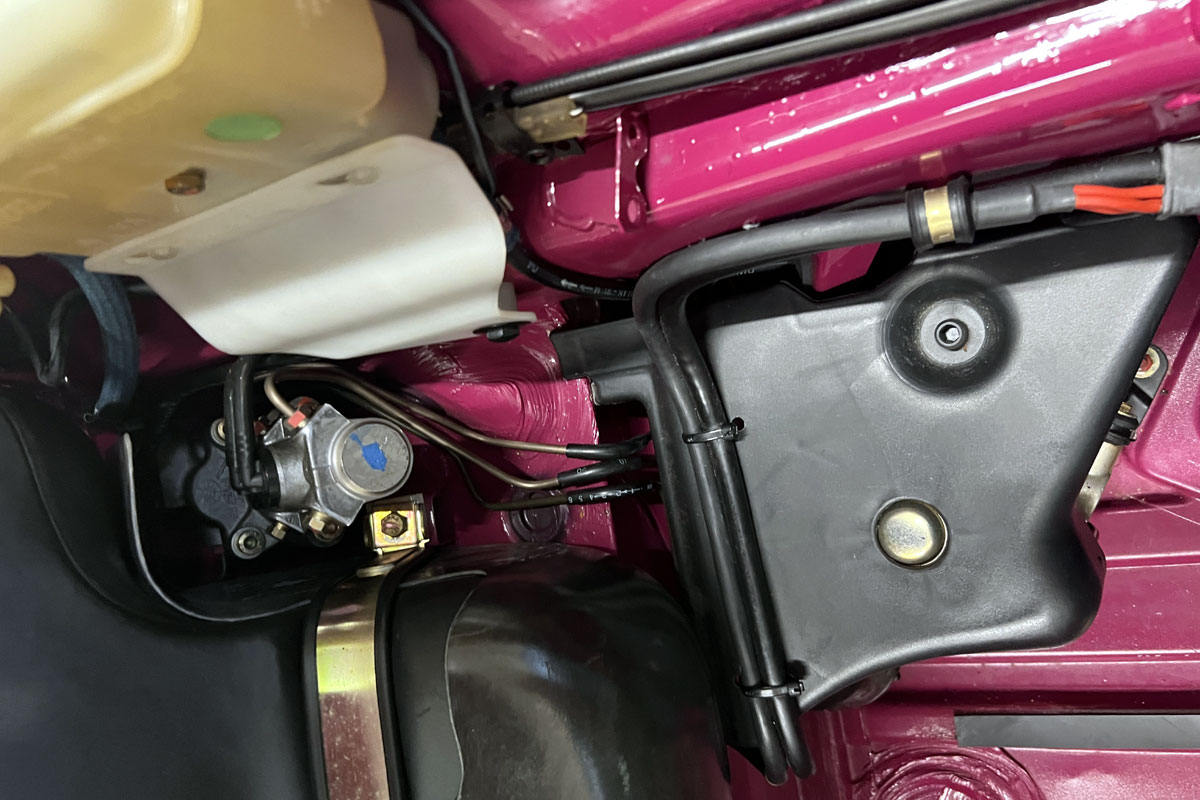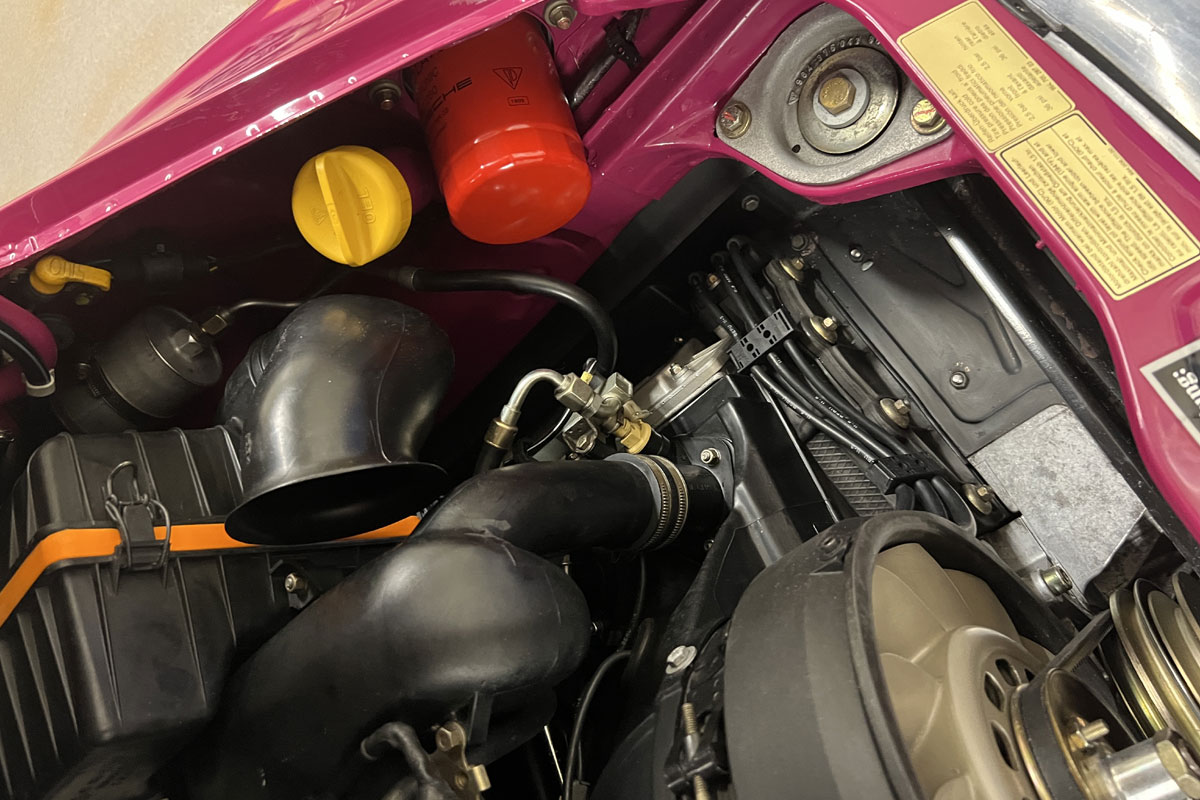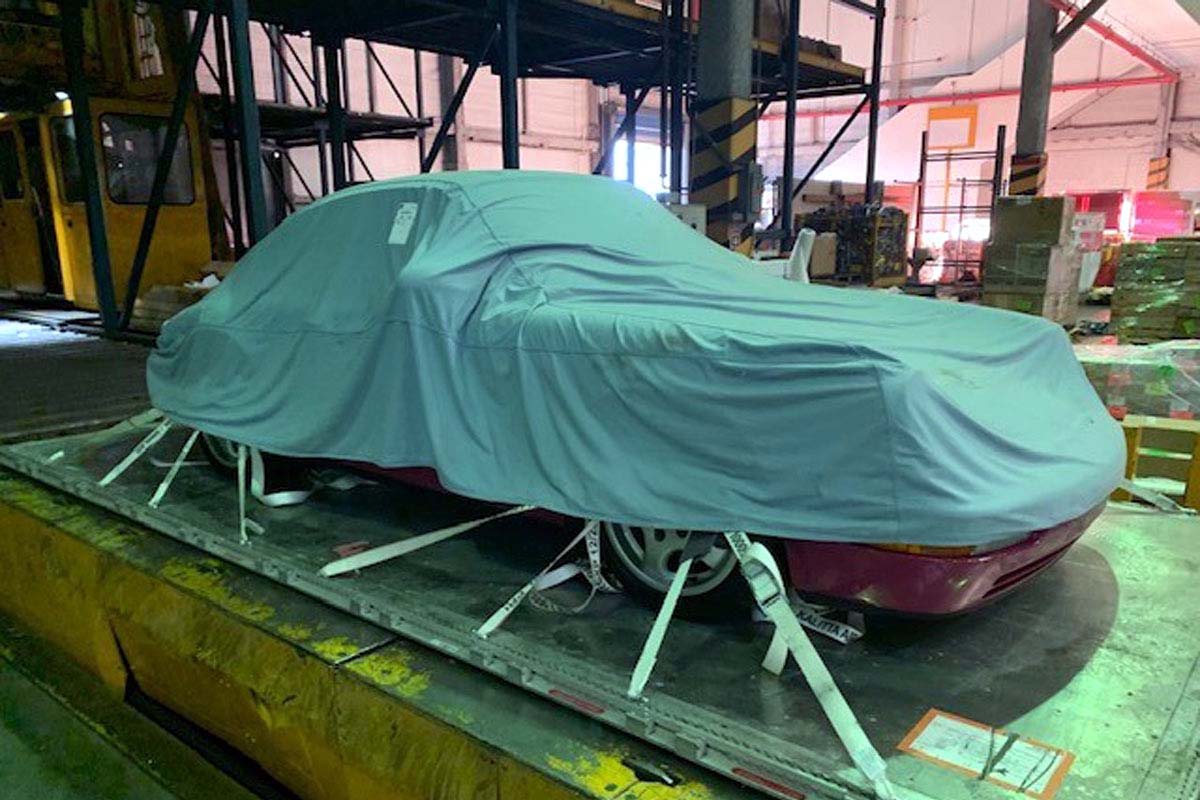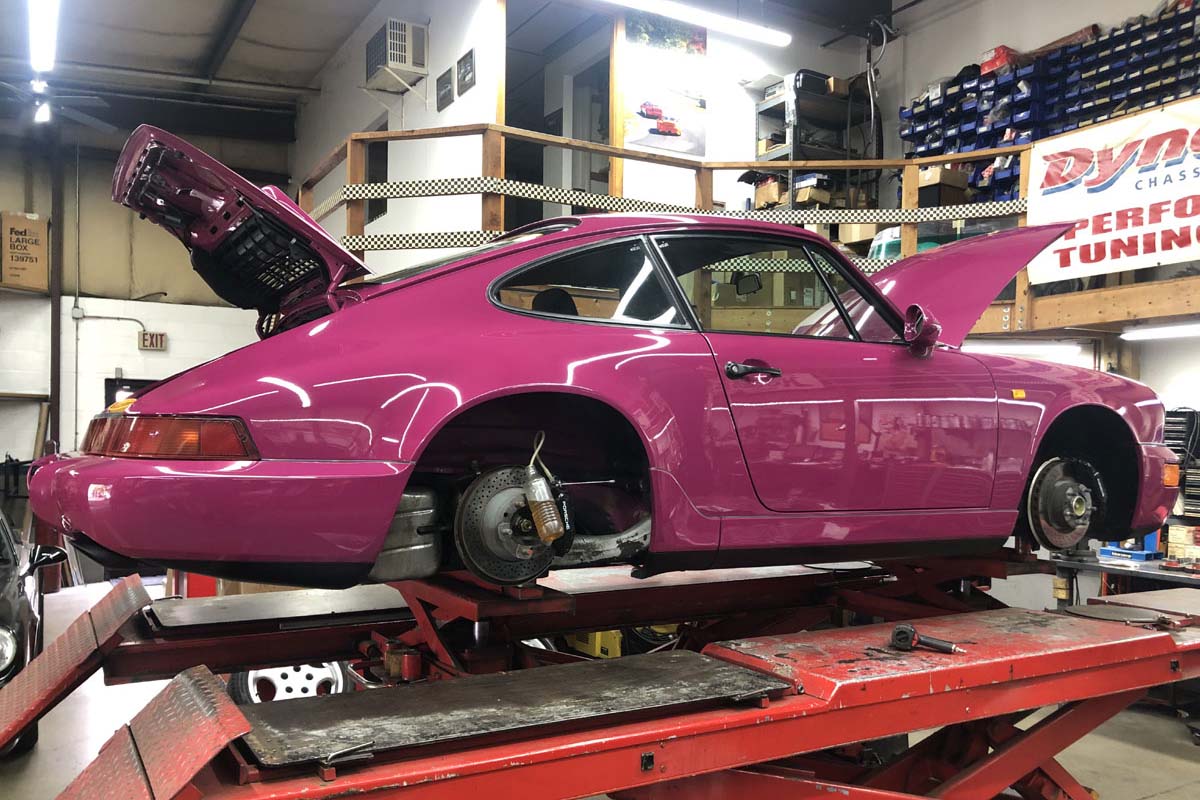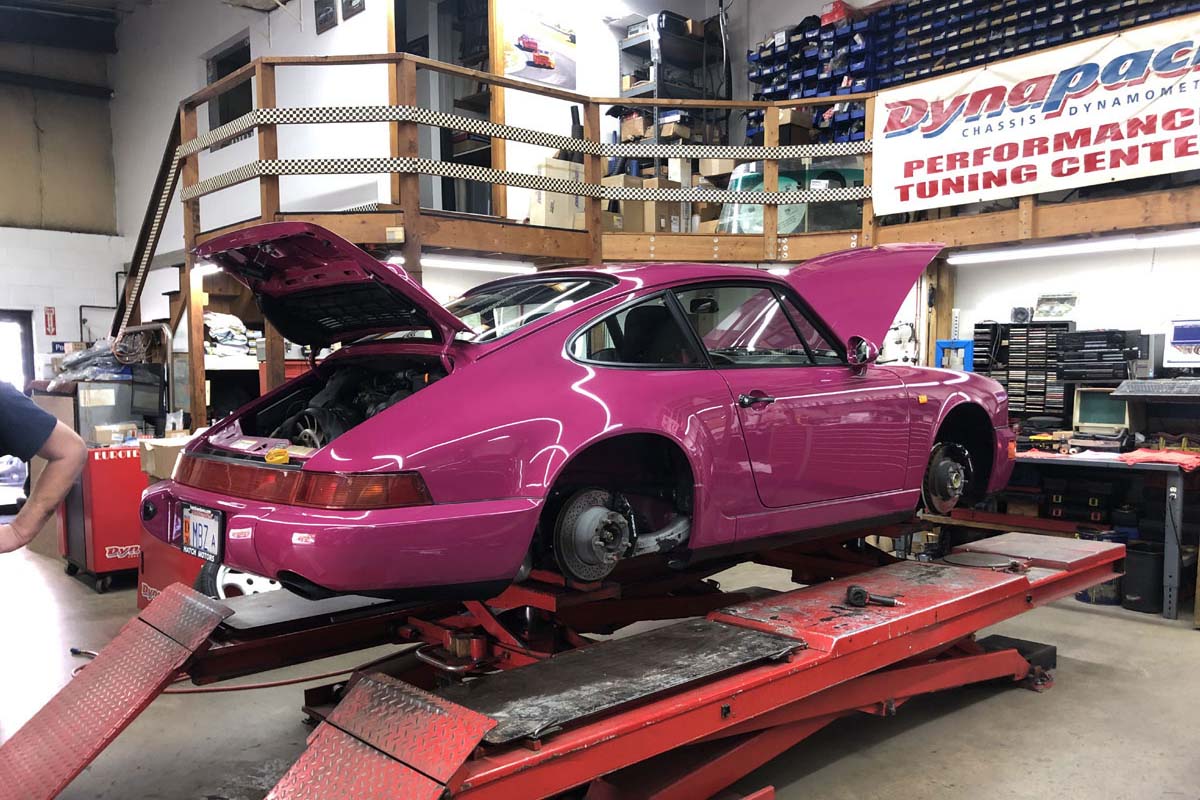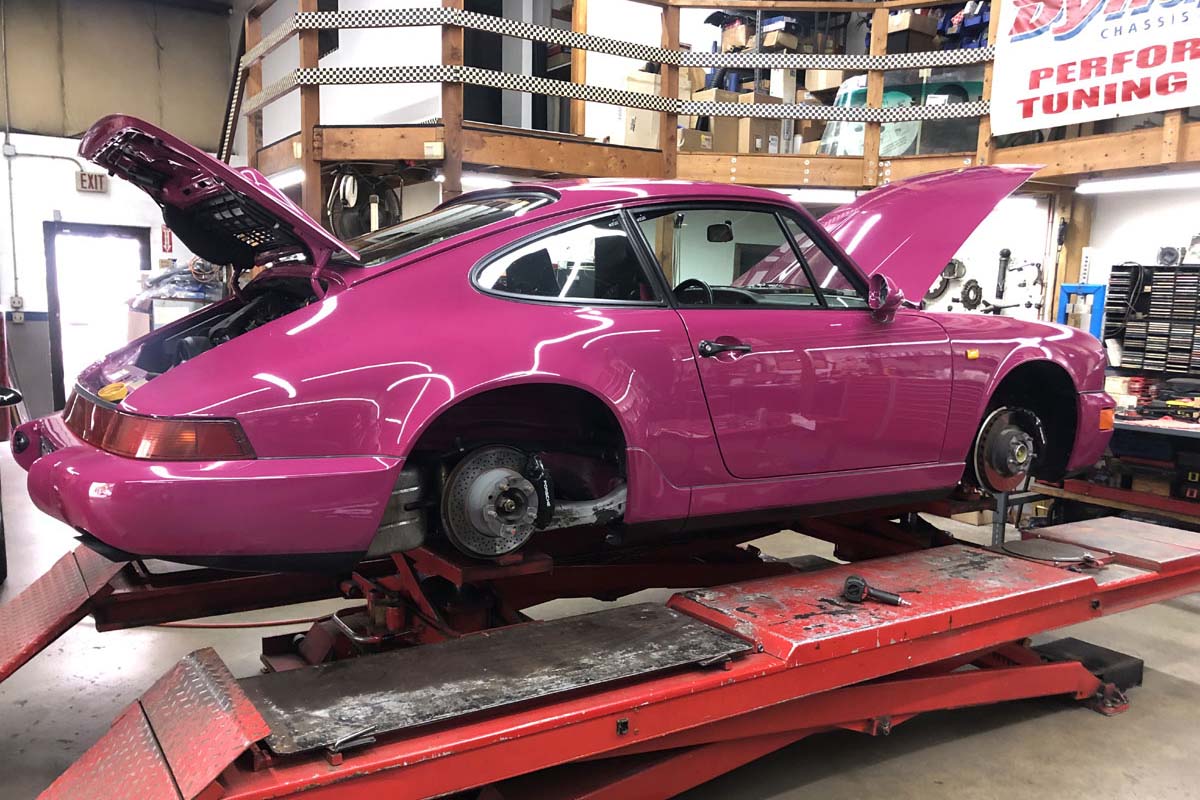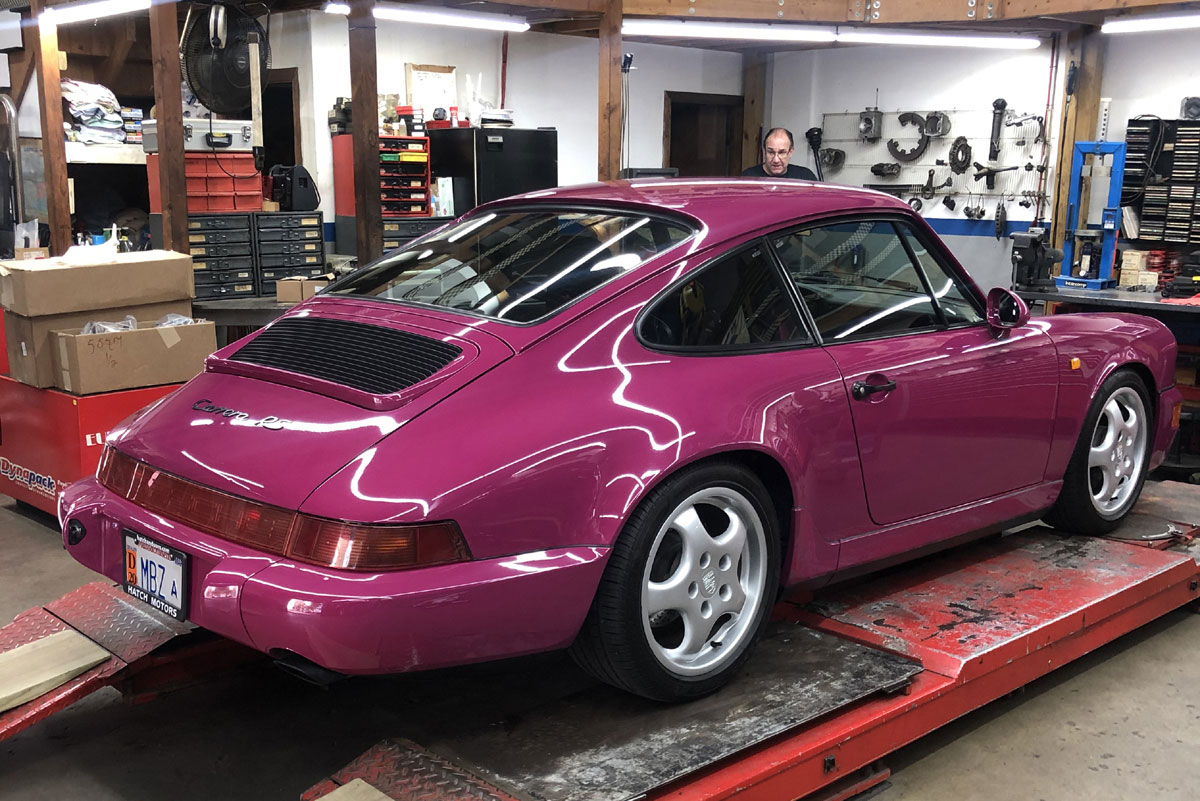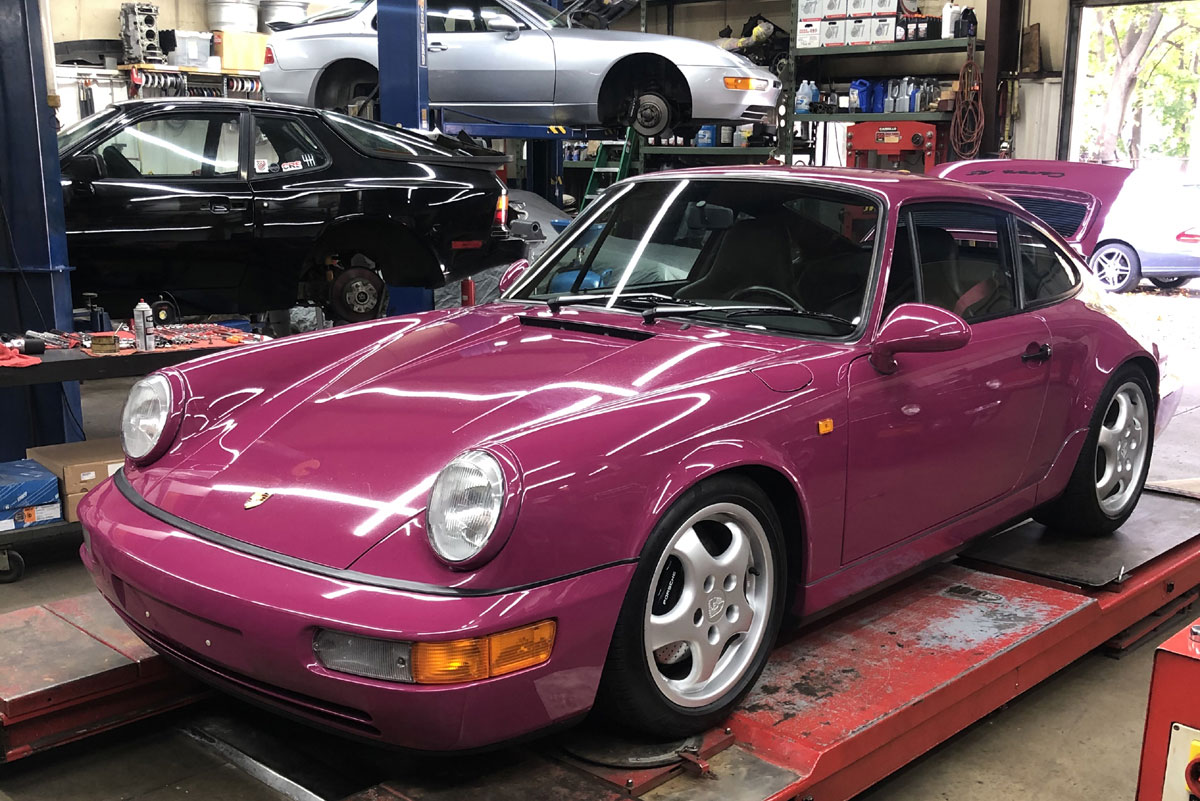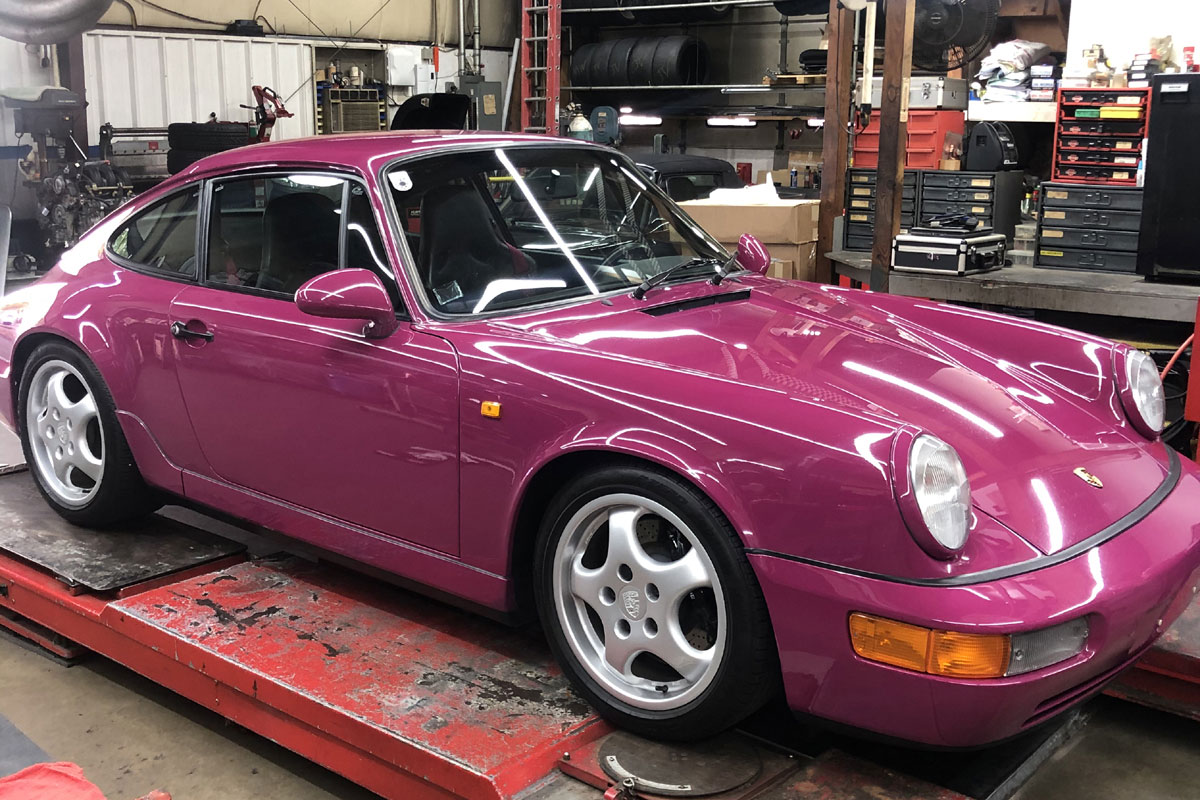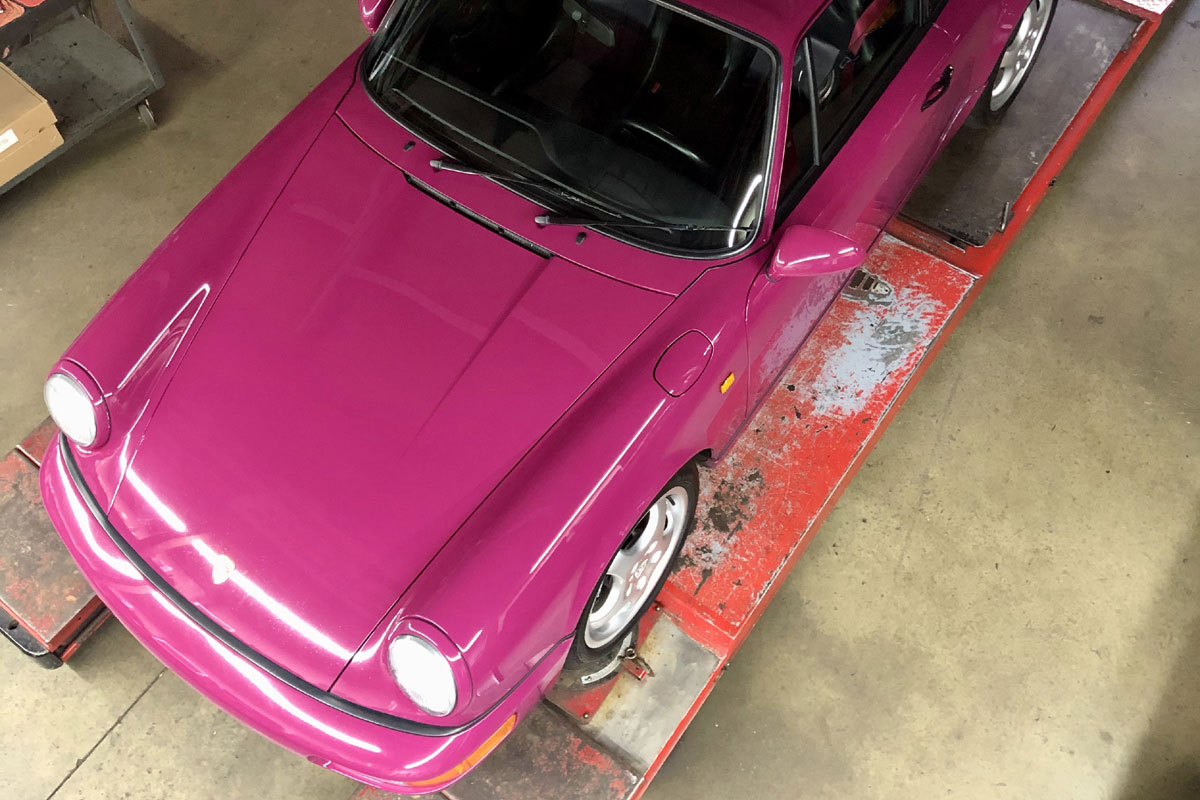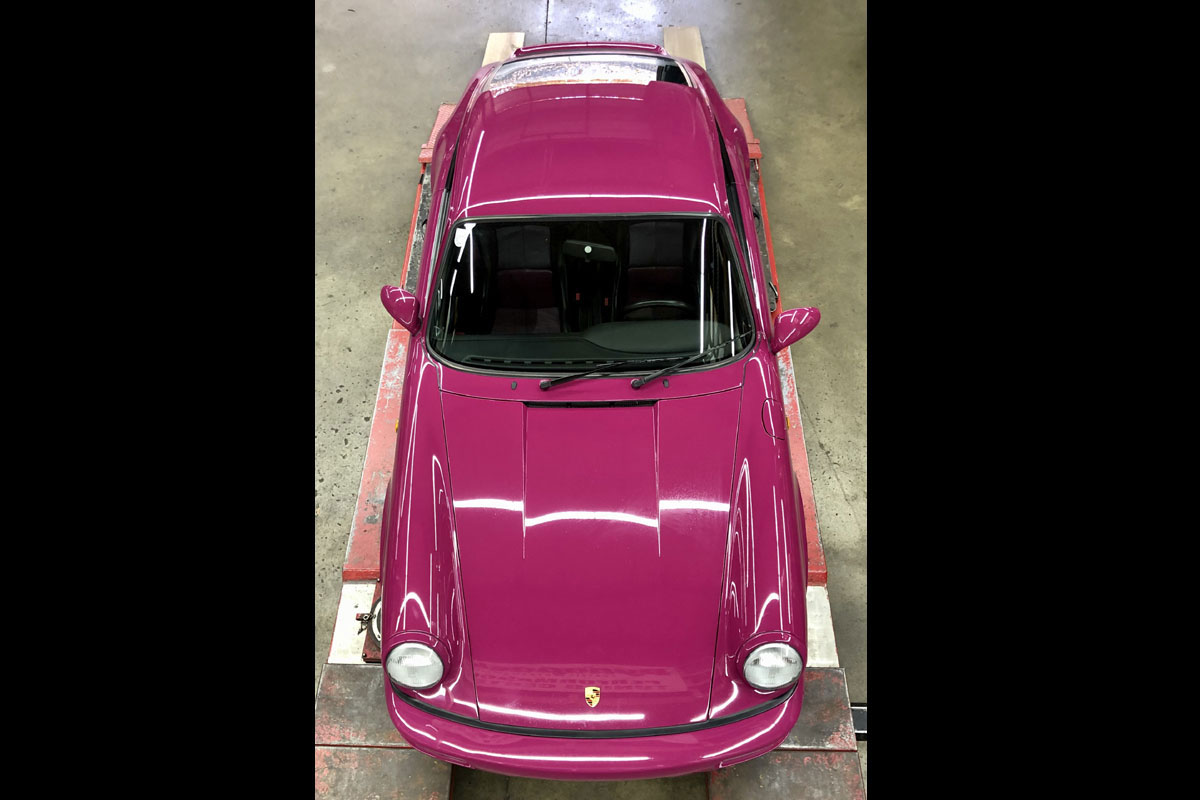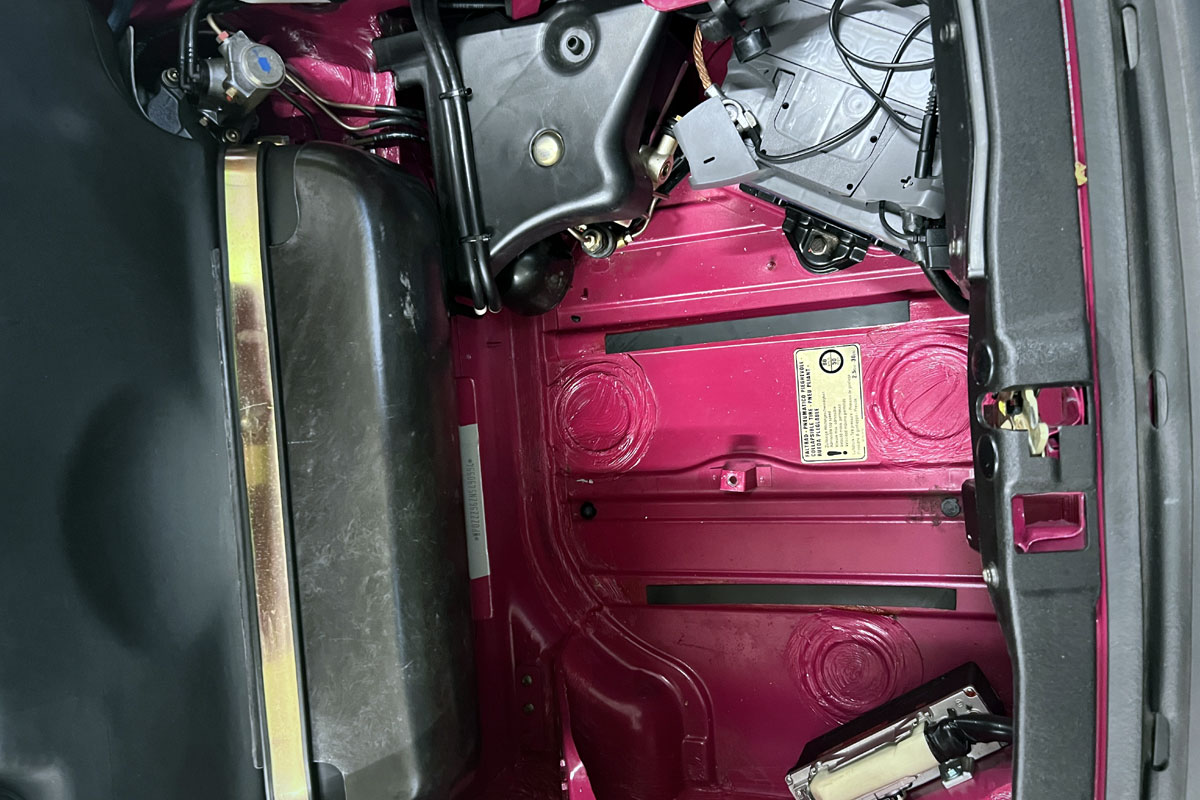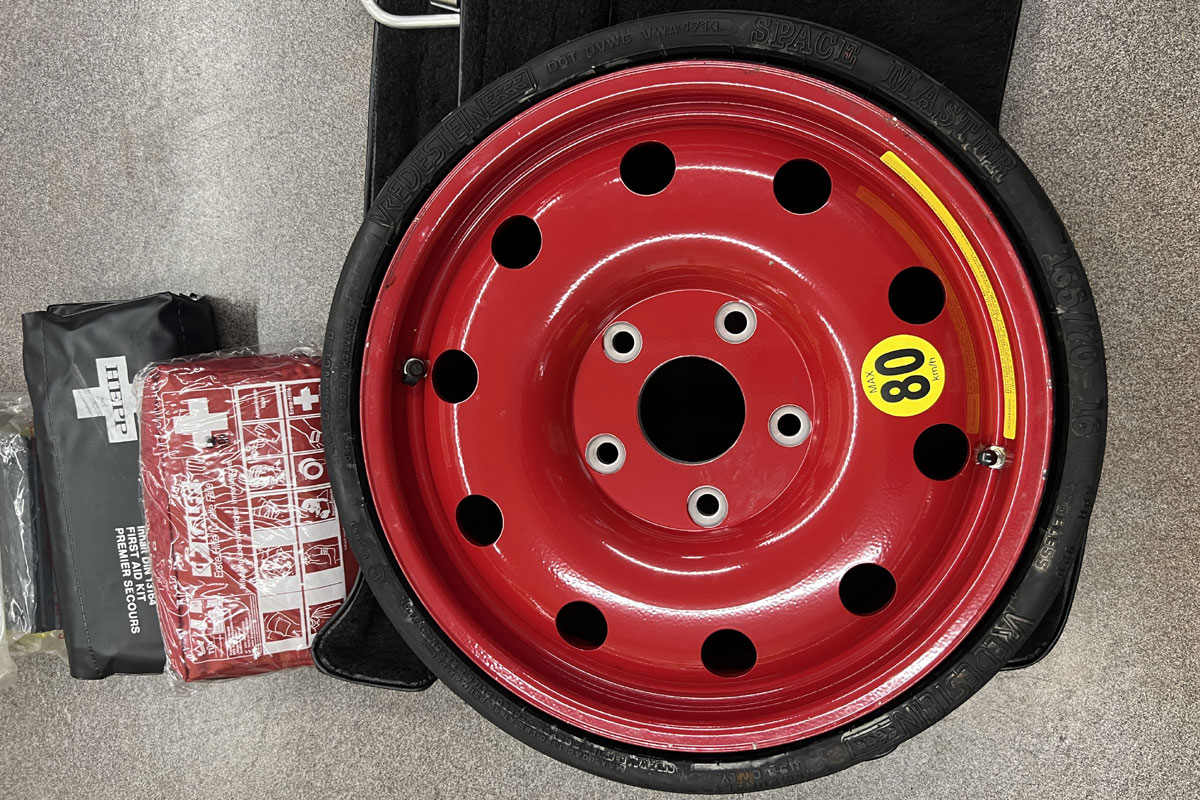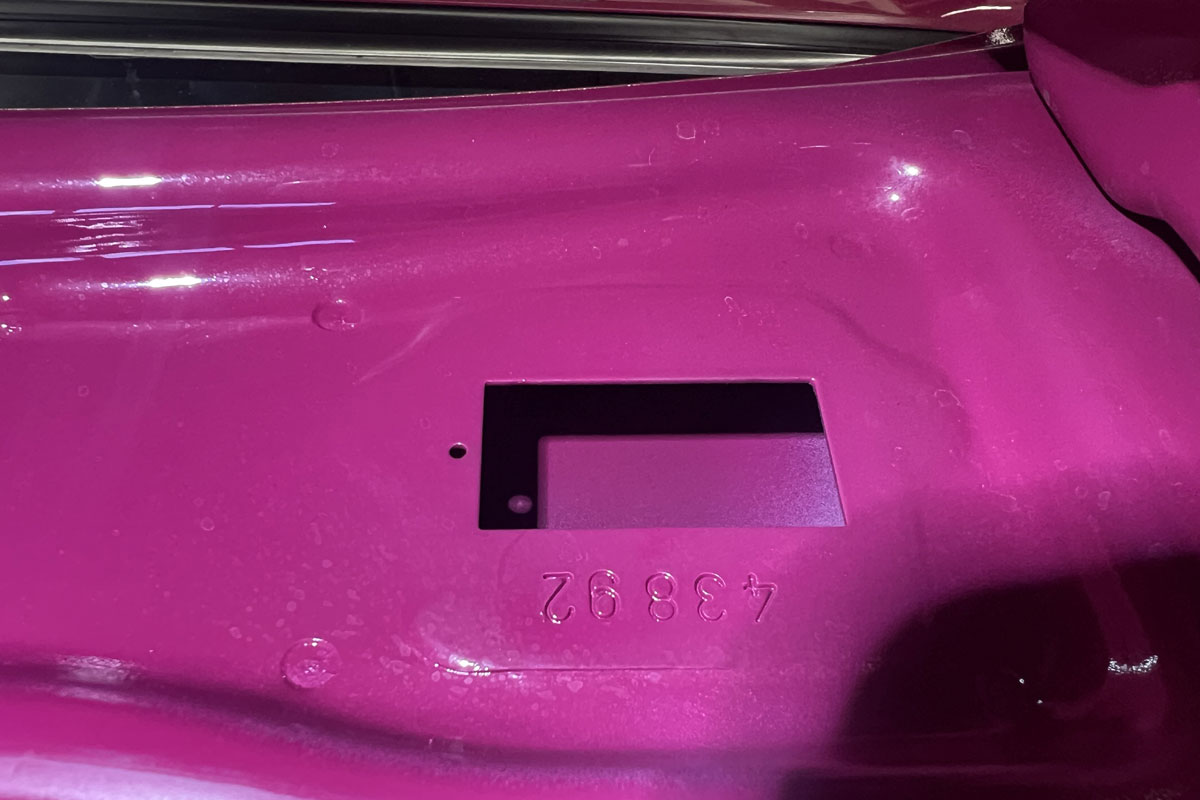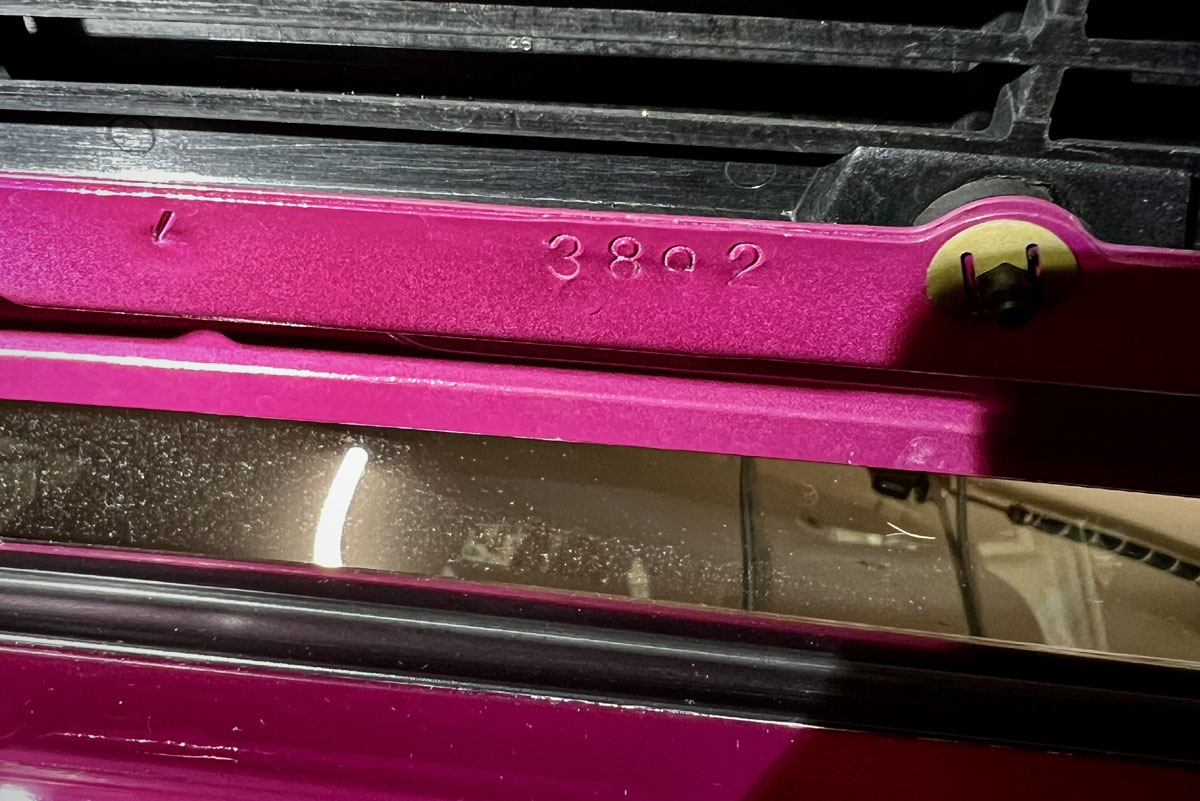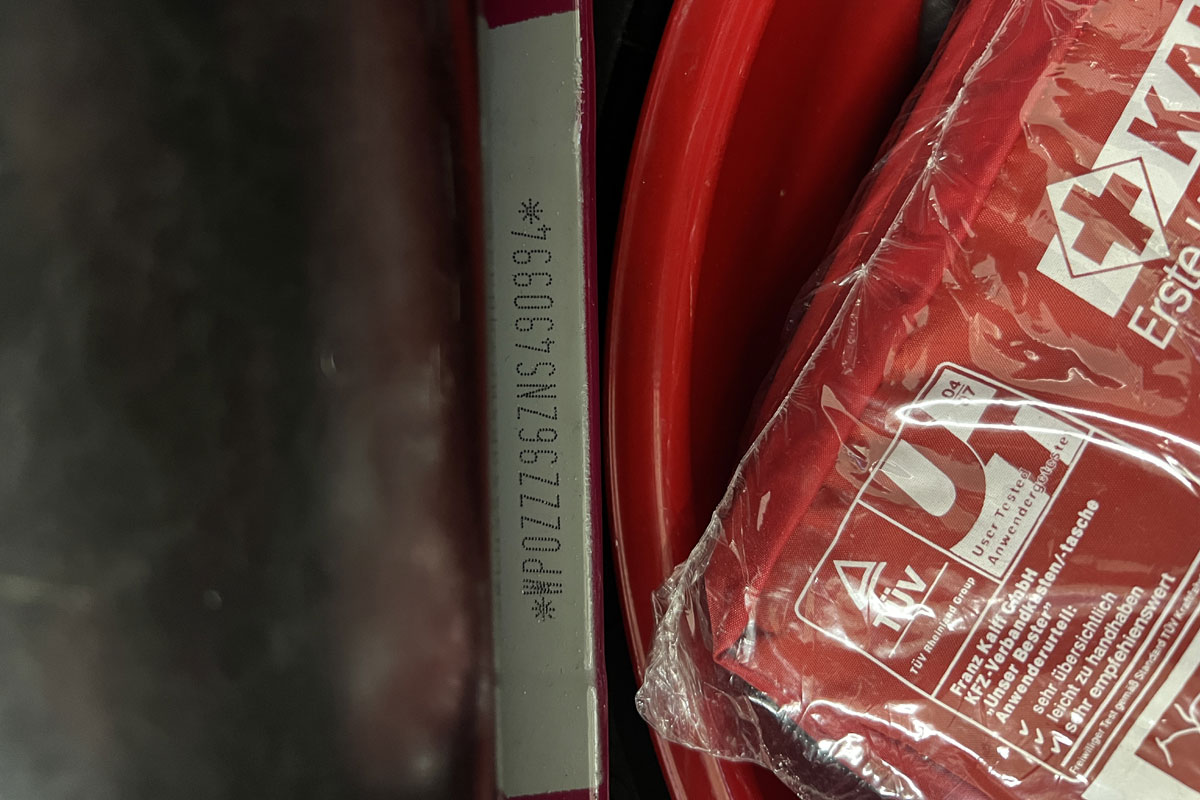 Details
Year: 1992
Make: Porsche
Model: 964 RS
Mileage: 47,723 km (29,653 miles)
VIN: WP0ZZZ96ZNS490994

Transmission: 5-Speed Manual
Engine: 3.6L 6 Cylinder
Drivetrain: Rear-Wheel Drive

Body Style: Coupe
Exterior: Rubystone Red
Interior: Black
Stock: HM26
Vehicle History
From our collection is this highly original Rubystone Red 964 RS. Built on December 17, 1991 for its native German market, this 964 Carrera RS was delivered new through Porsche Zentrum Wiesbaden in its unique original color of Rubystone red to its first owner on January 16,1992. He would care for the car for the next 23 years until it was sold to the second owner, a collector from Vienna, Austria in May of 2015. Mileage was noted at 46,340 km.
Over the next three years the car was used sparingly and covered only 800 kilometers, ensuring that its exceptional and highly original condition was retained. In May of 2018 the Carrera RS was sold to a collector from Monteira, Portugal.
We purchased ZNS490994 on September 21, 2019 from owner in Portugal. Mileage was 47,158 km showing the car had accumulated less than 200 km while in his collection. We secured shipping on Kallita Air freight (Luftansa Flight 206) from Lisbon. 0994 cleared customs at JFK in New York and was delivered to us on October 23, 2019.
The car has been checked for its originality and verified by both Johannes Huber (Ecurie VIE) and Porsche VIE, and has been inspected and approved by RS specialists Gaby and Gert Callewaert. It comes complete with all books, jack, compressor, tools, invoices, spare tire, German registration, Austrian registration, Technical Inspection and Porsche Certificate of Authenticity. One of the best there is!!