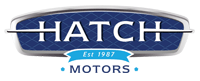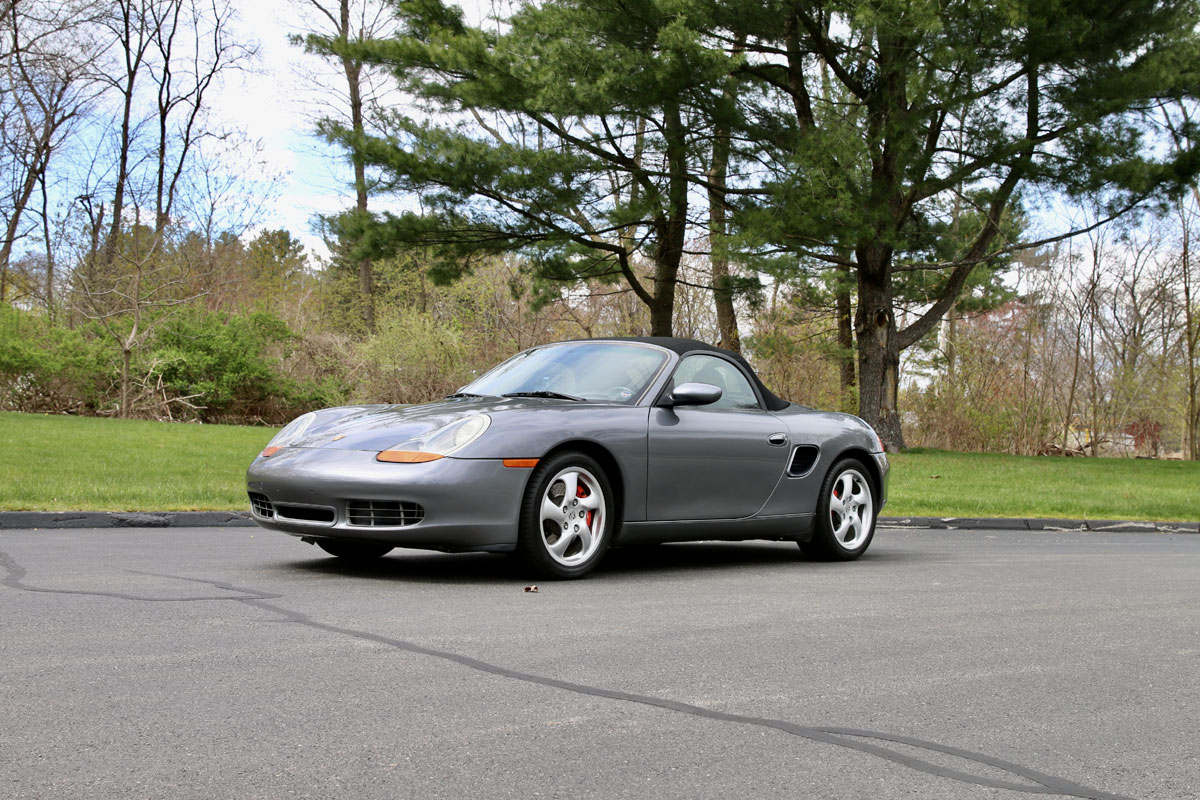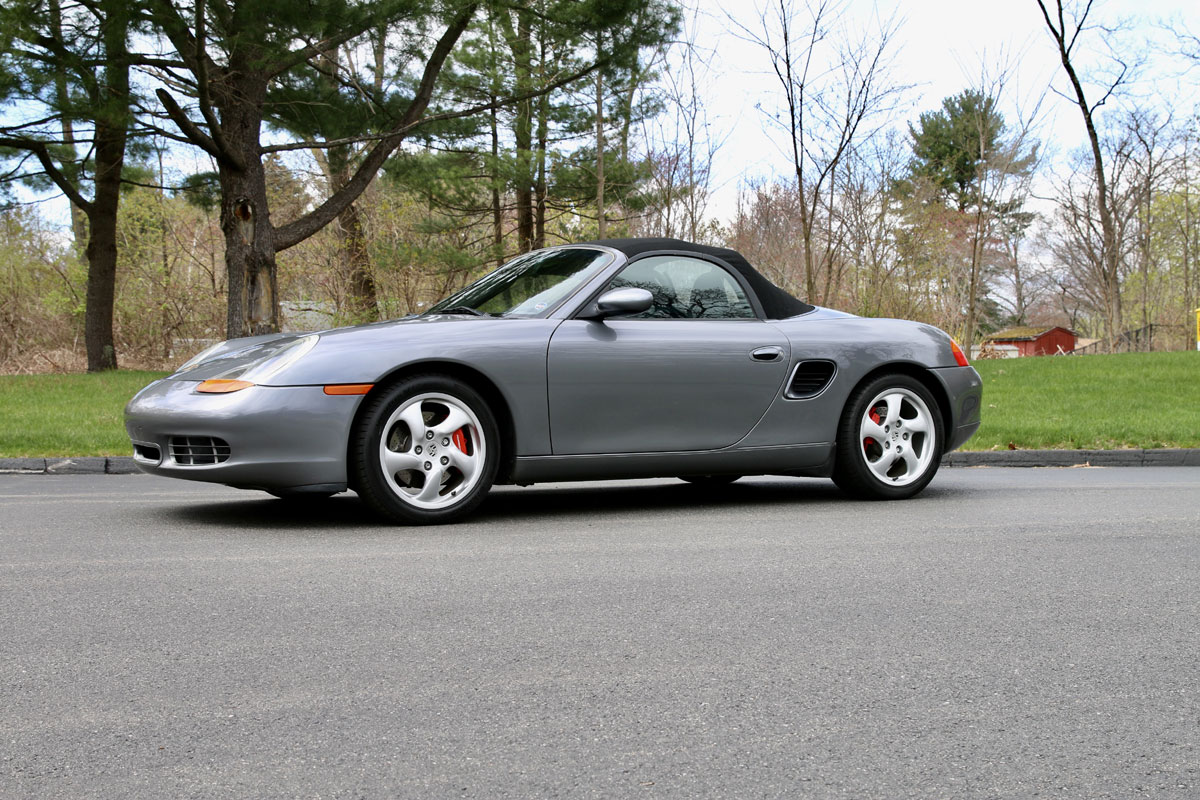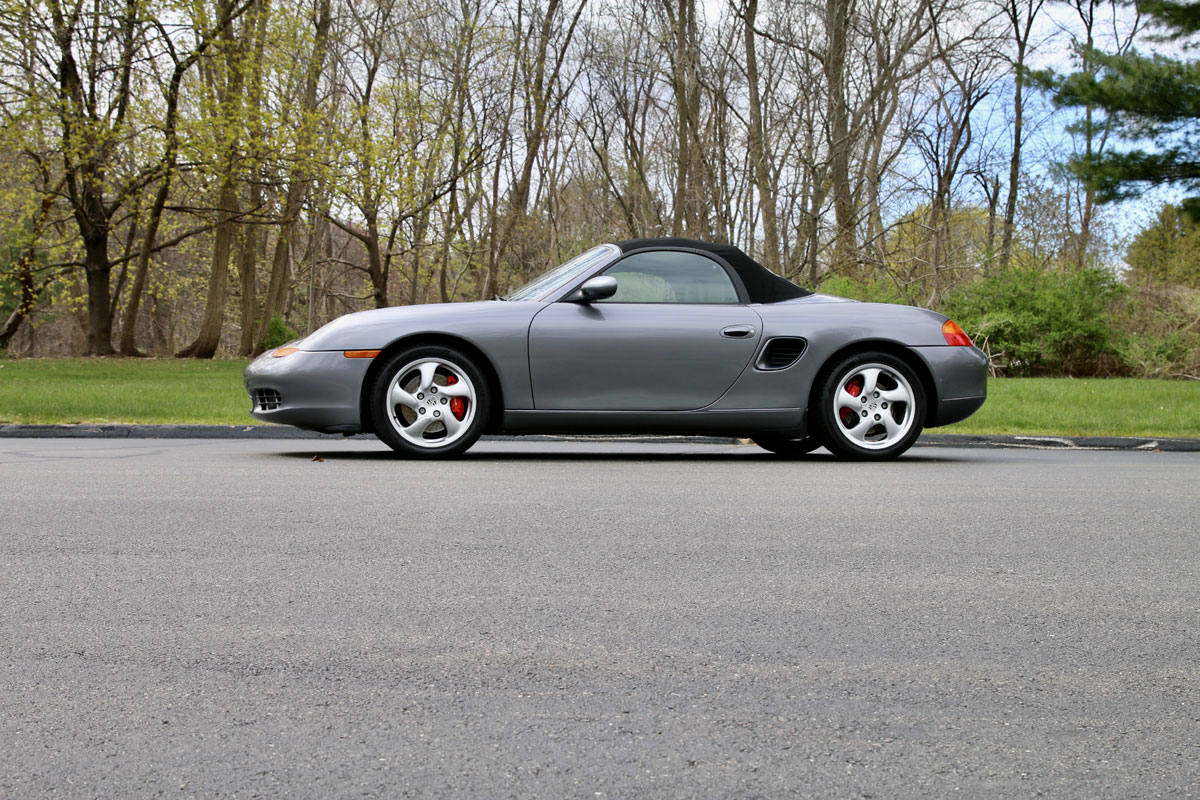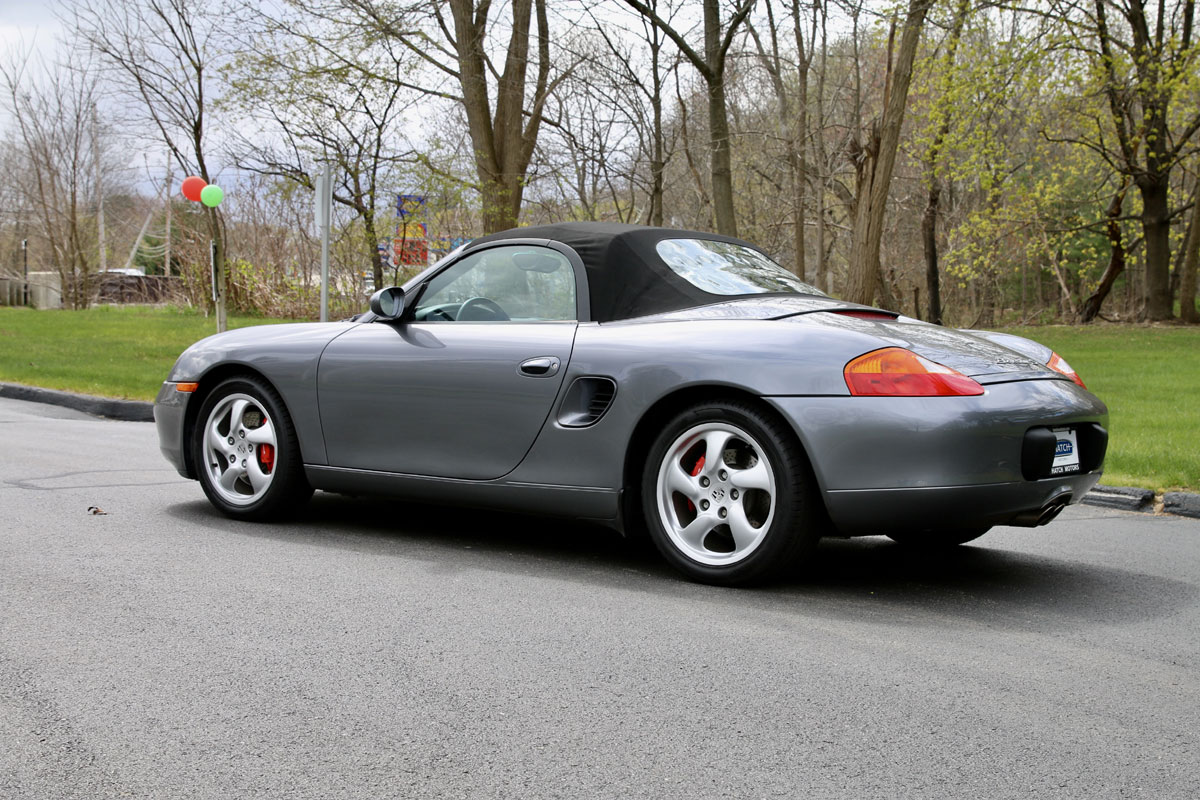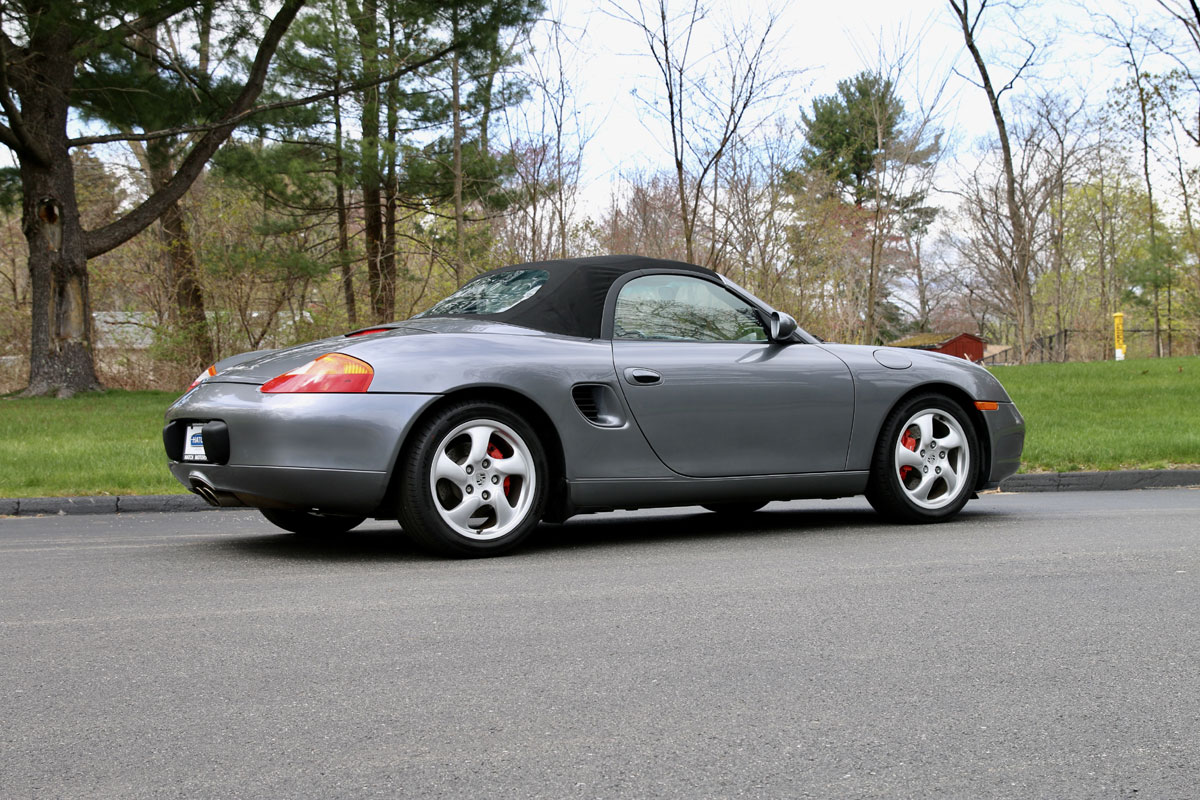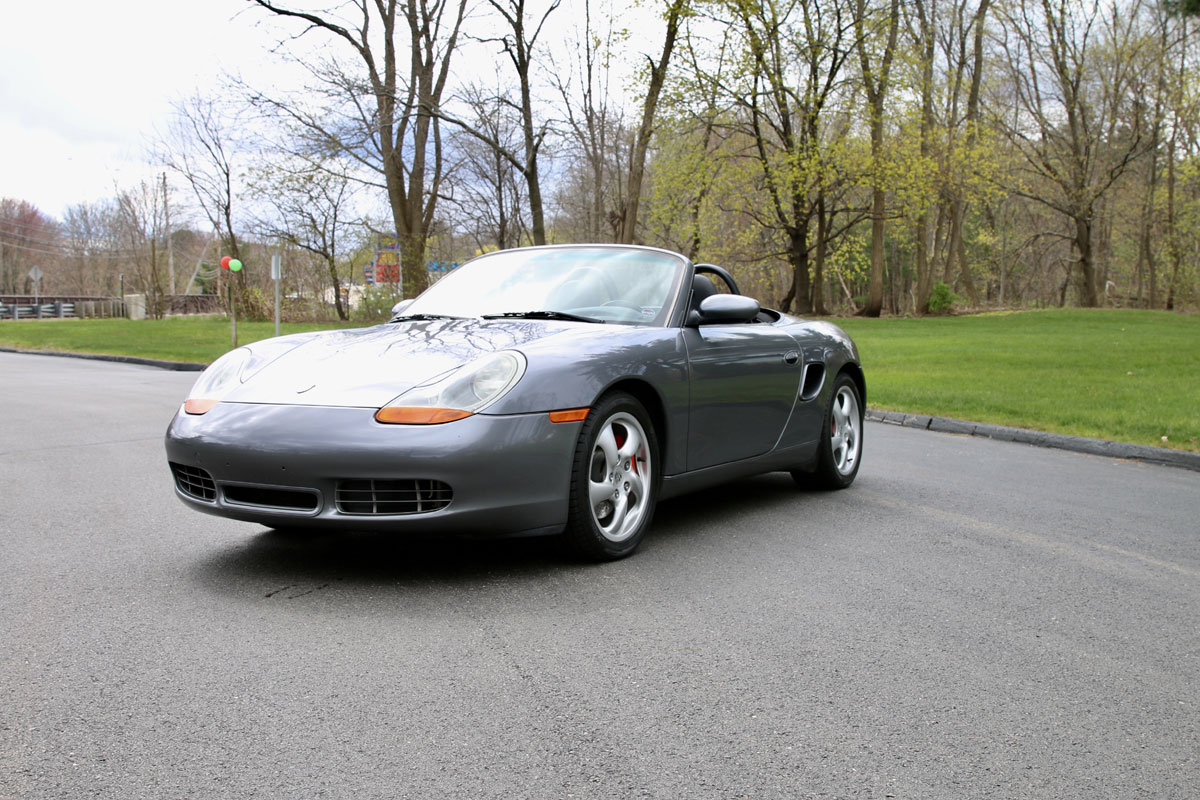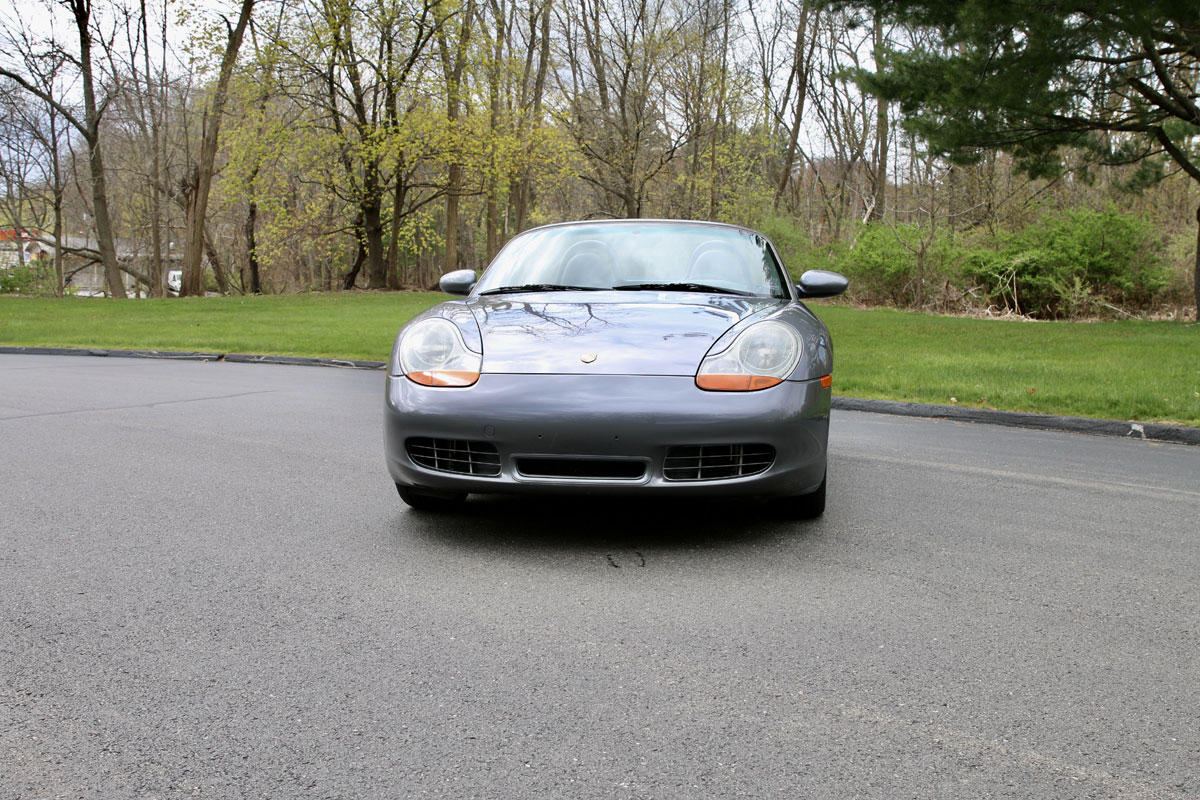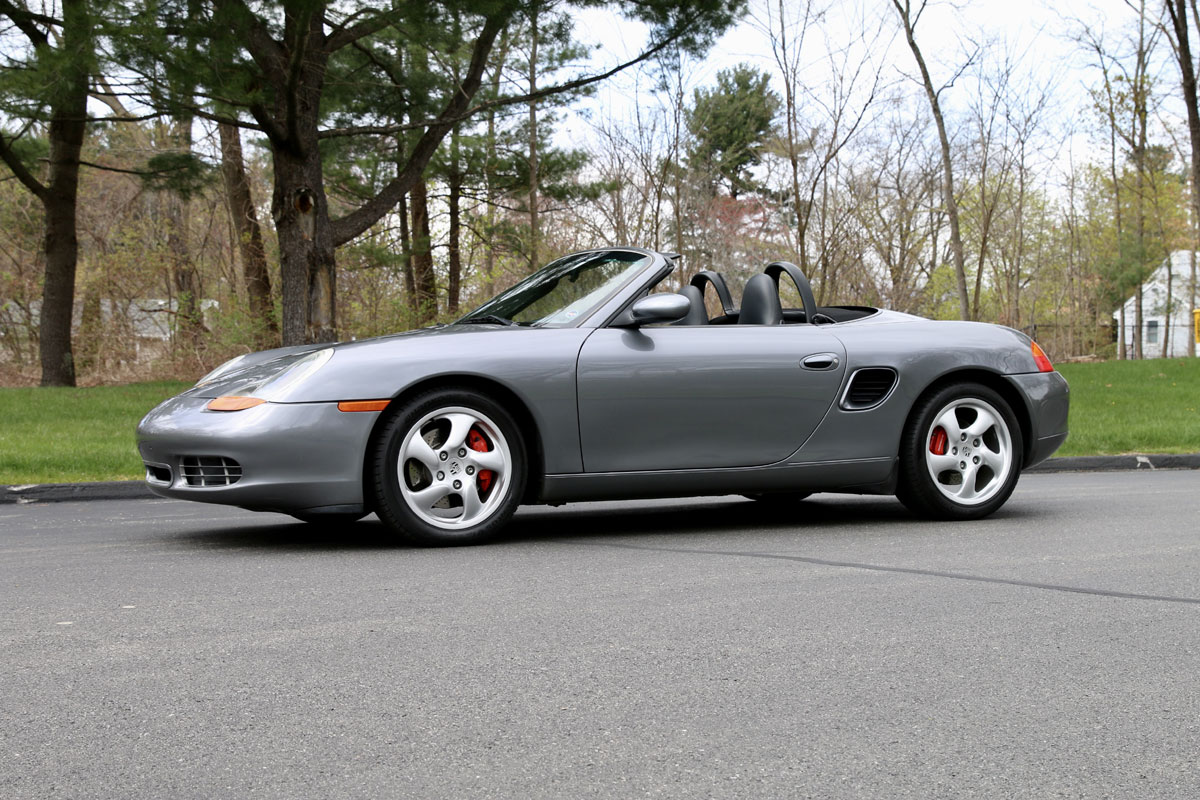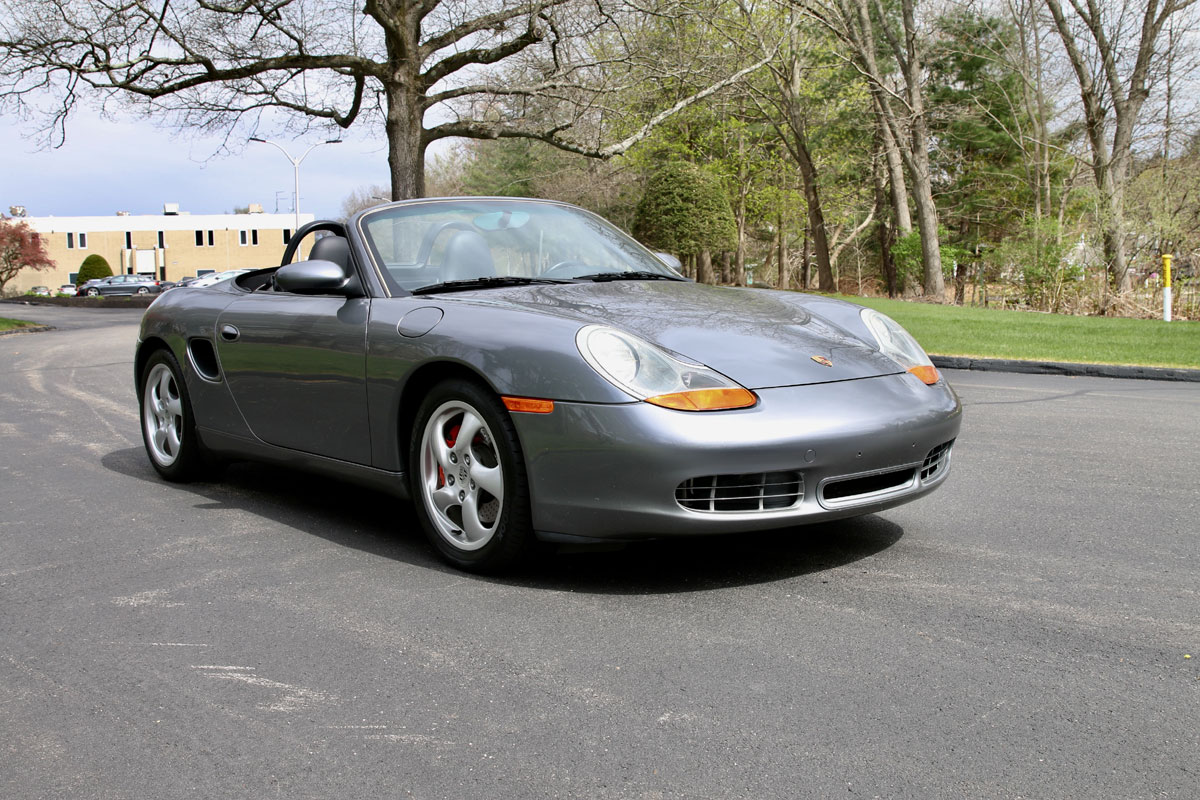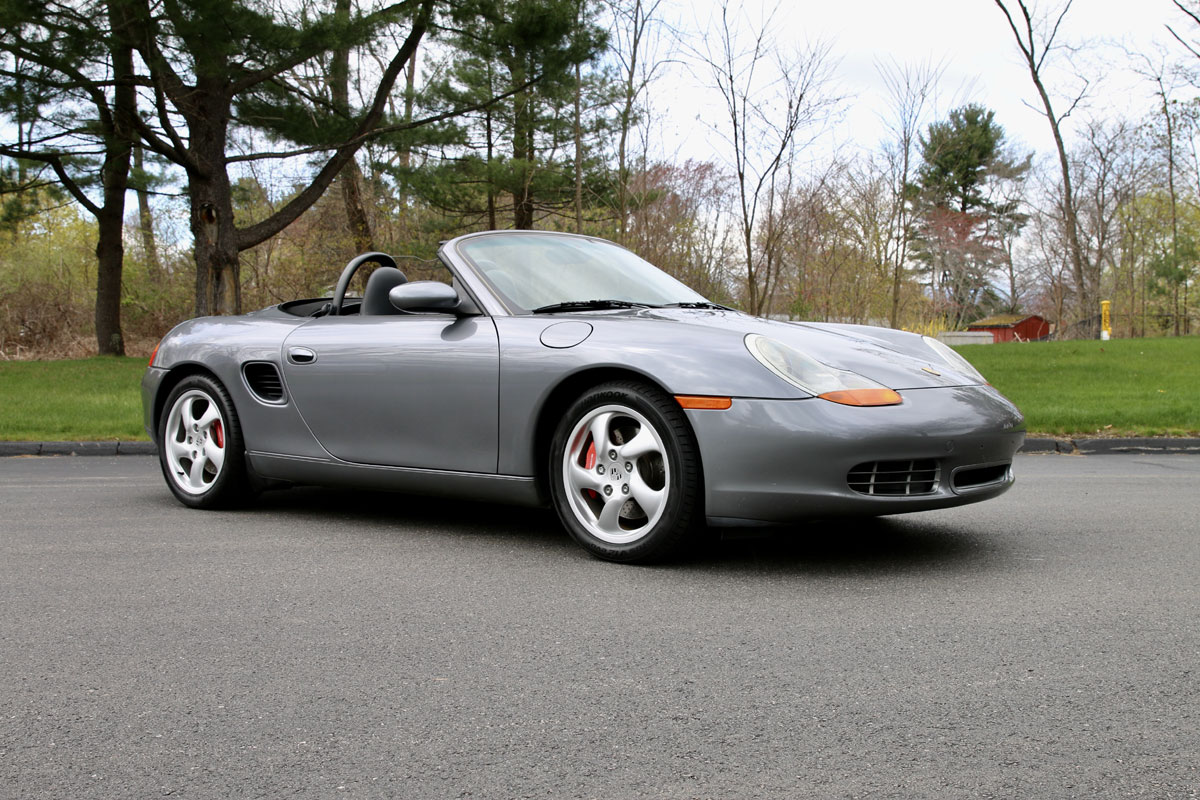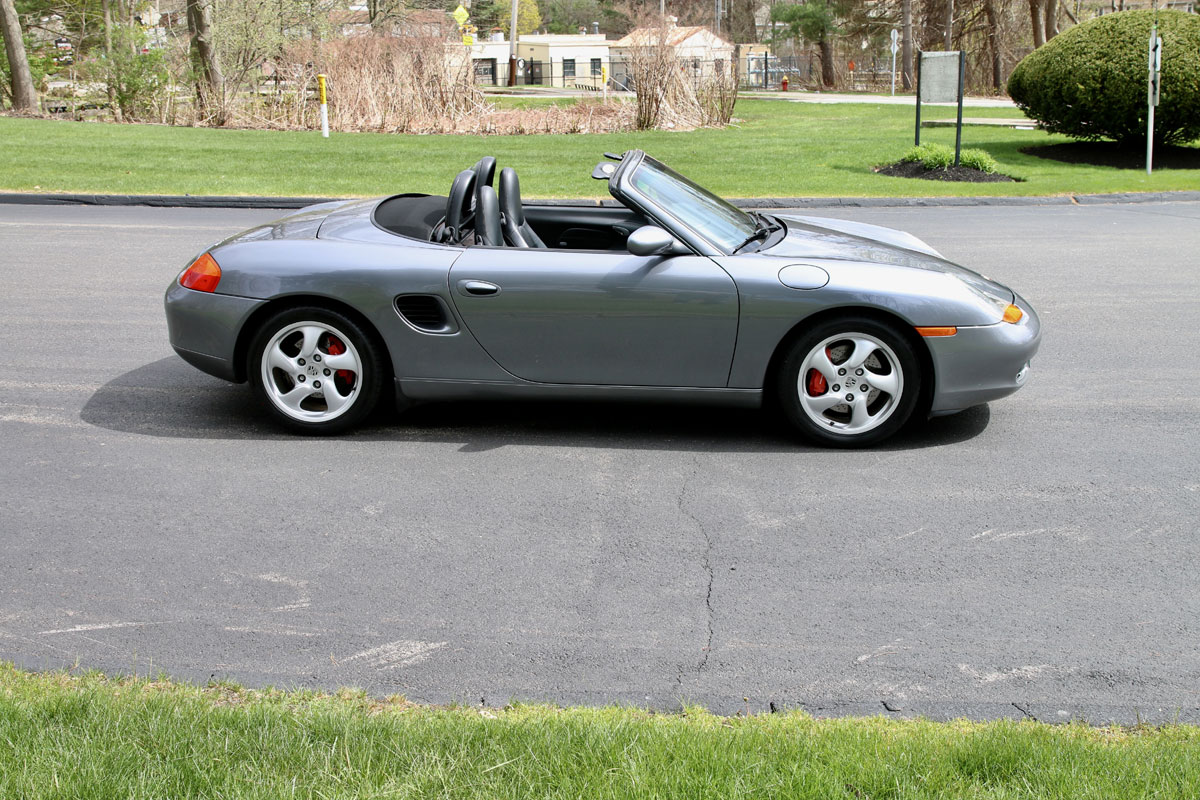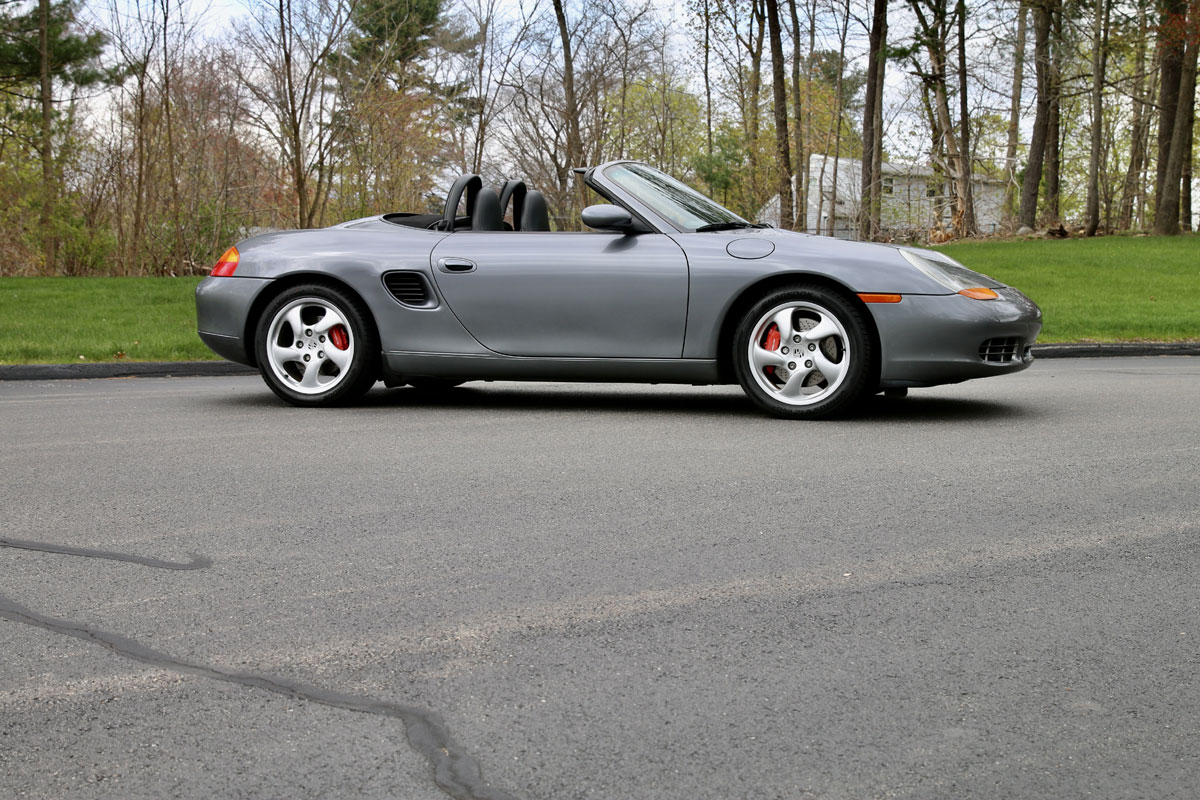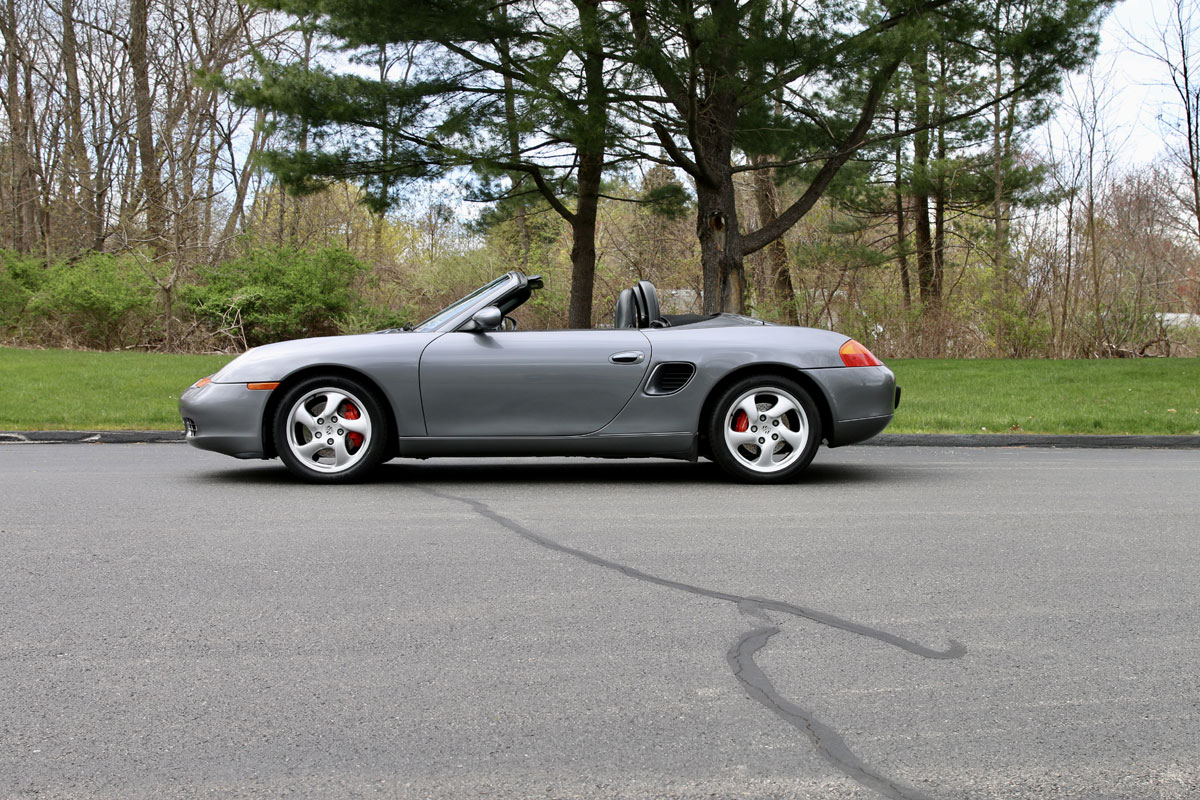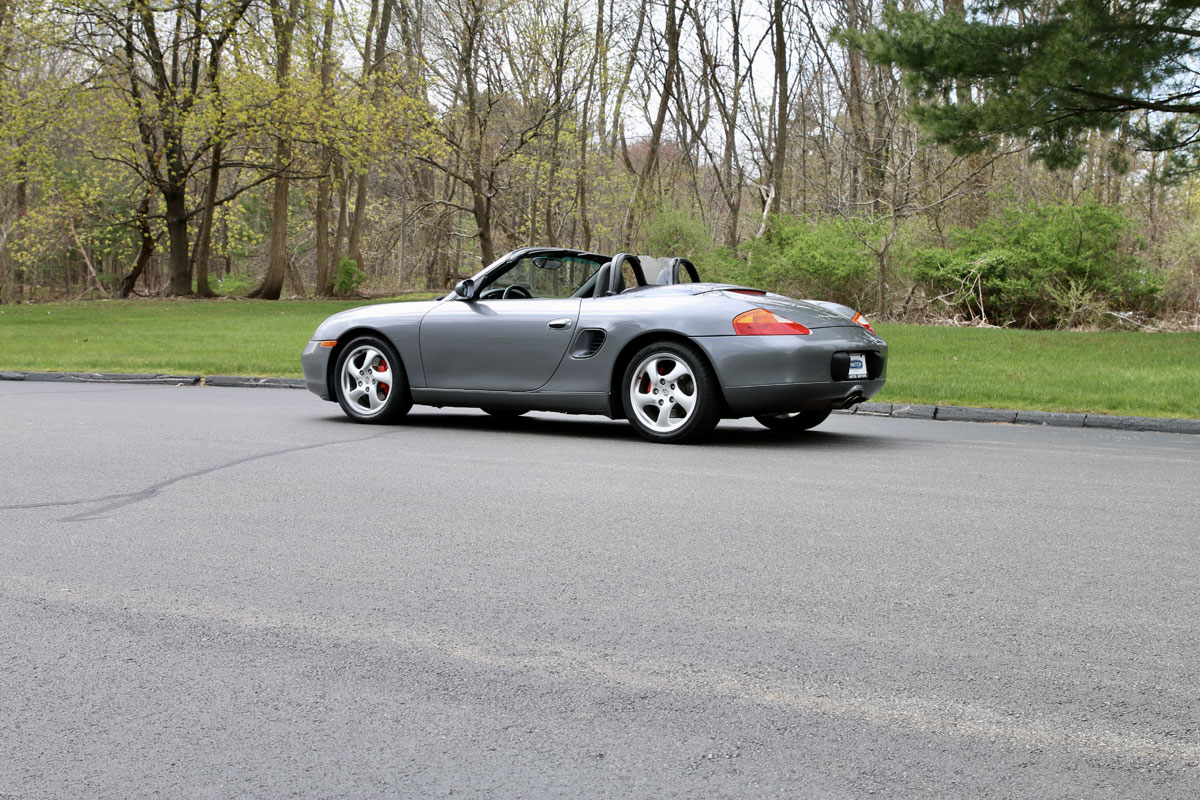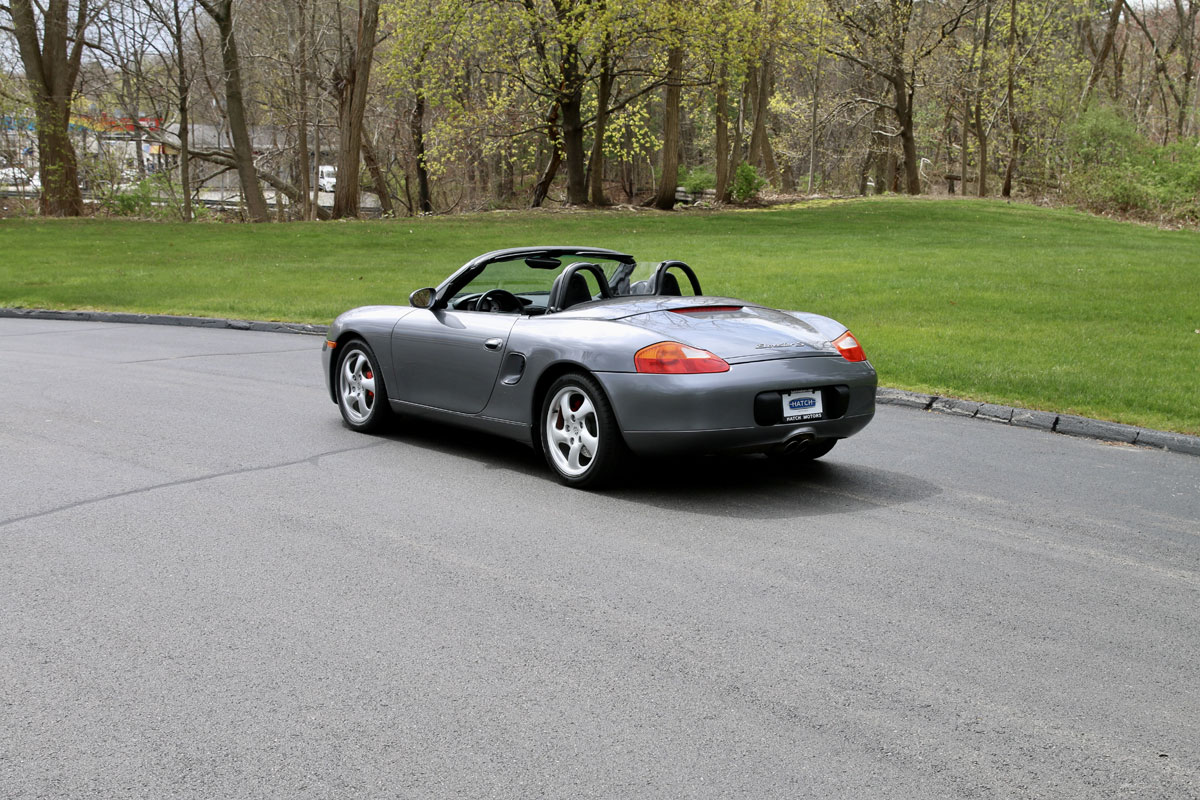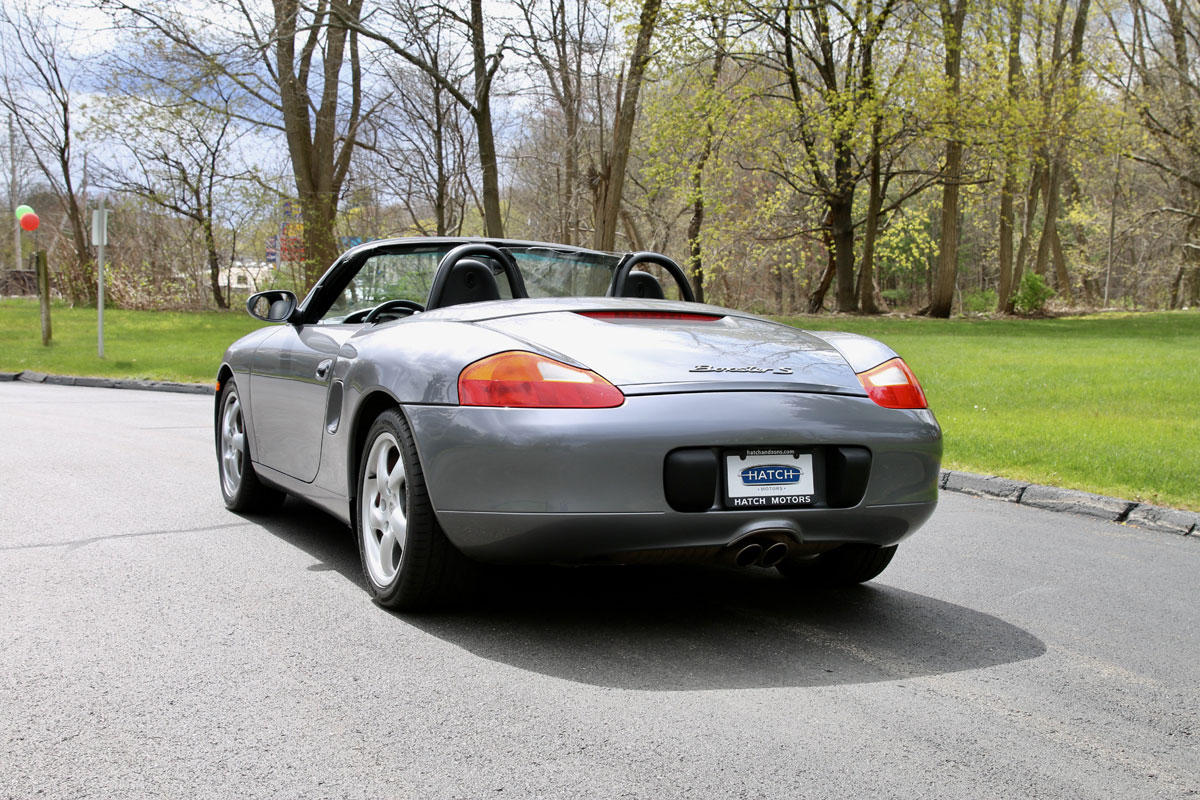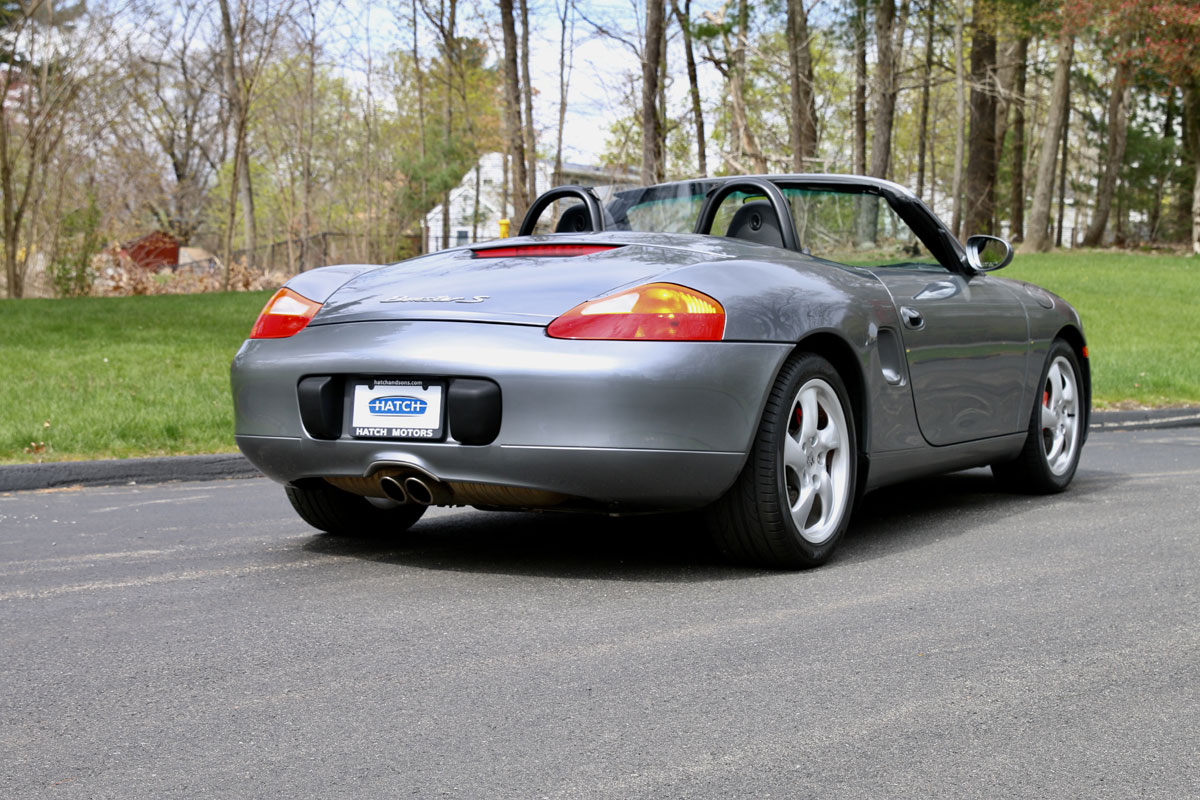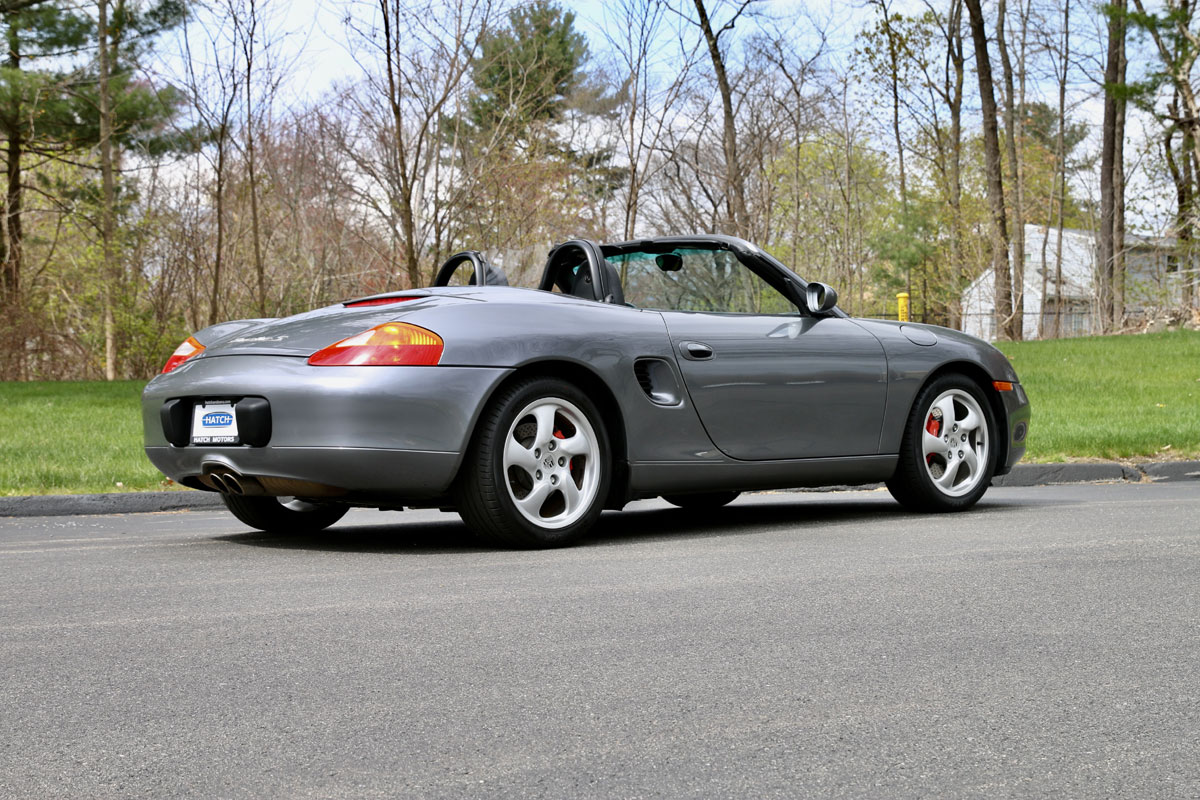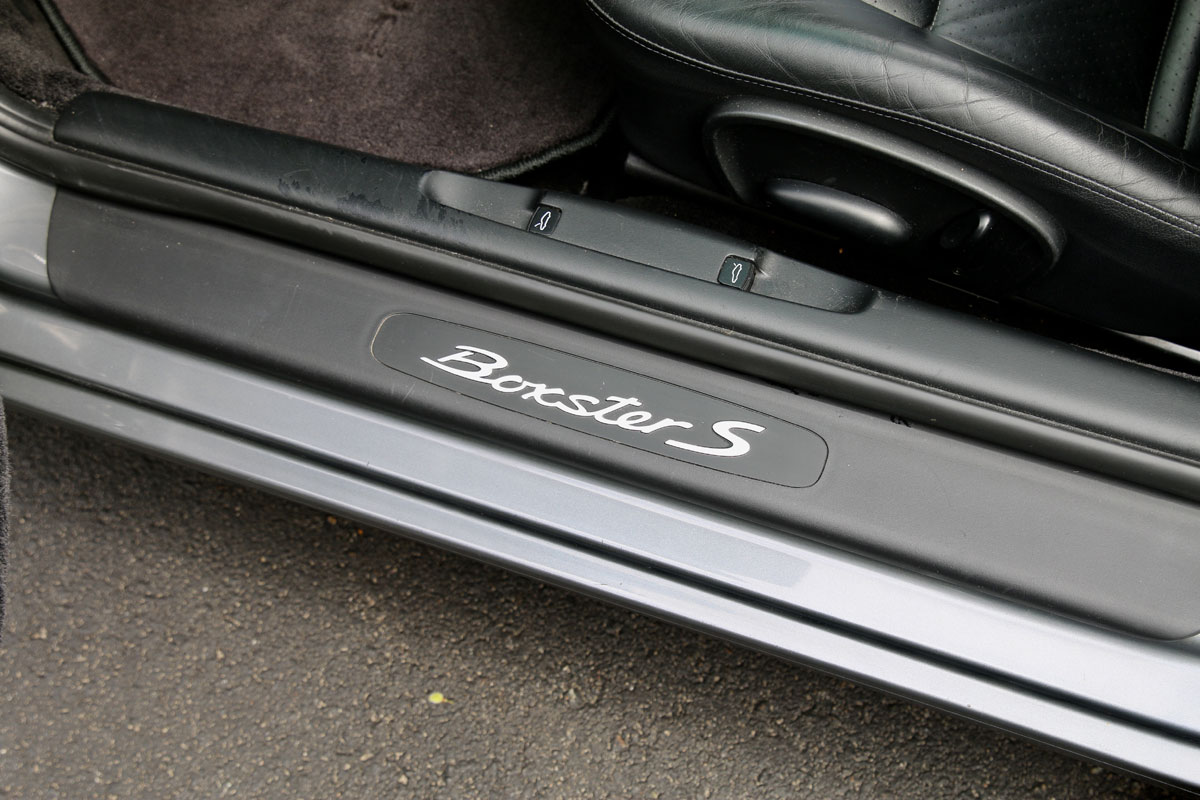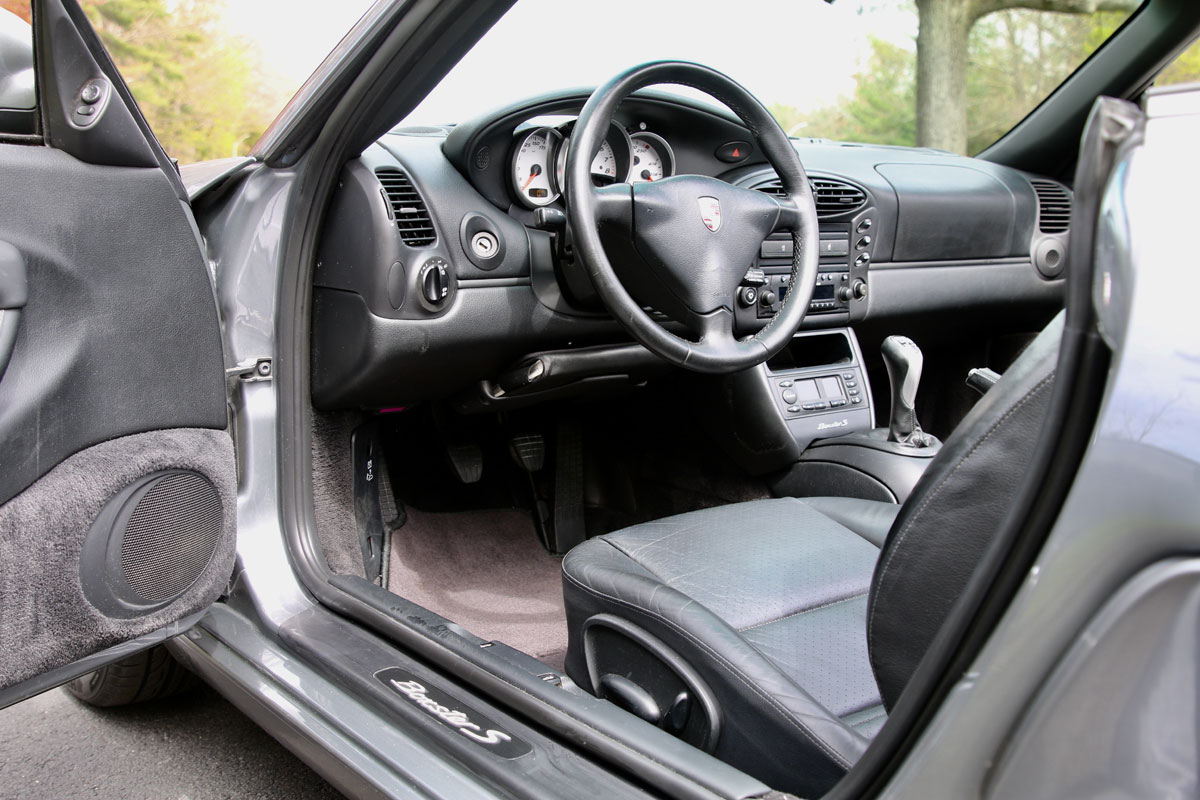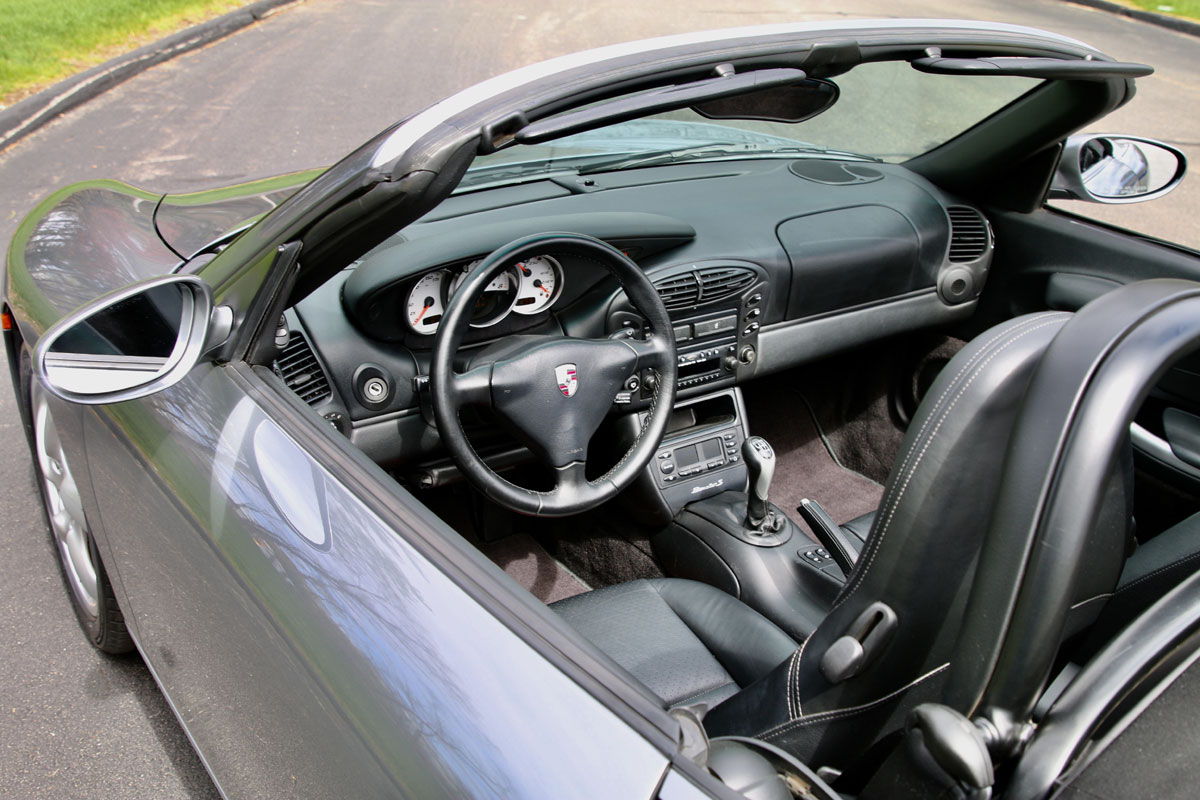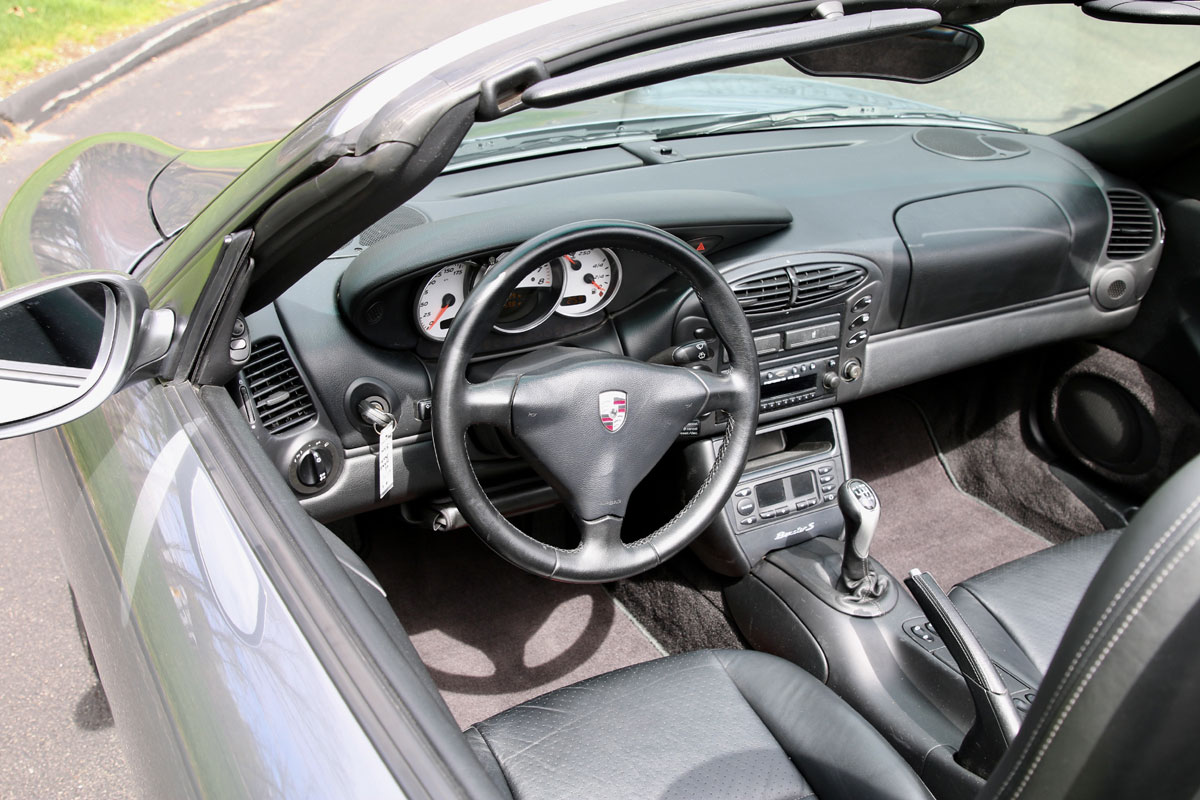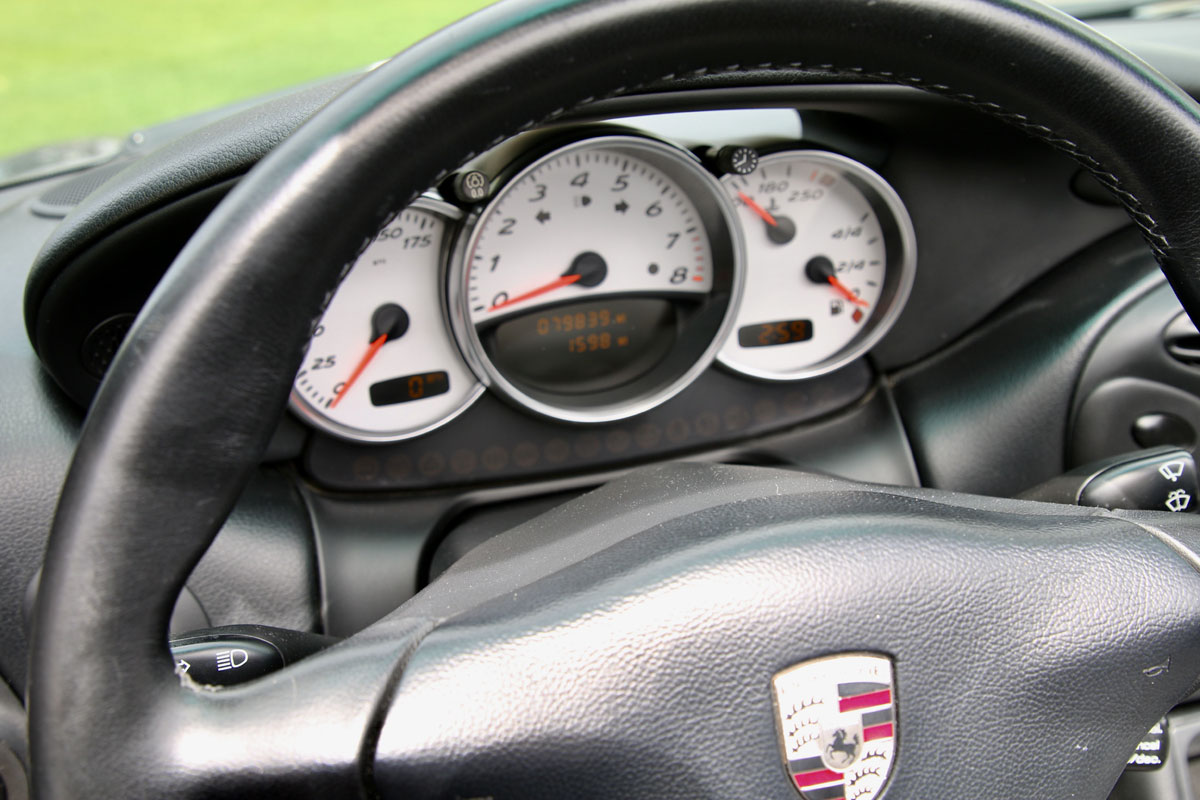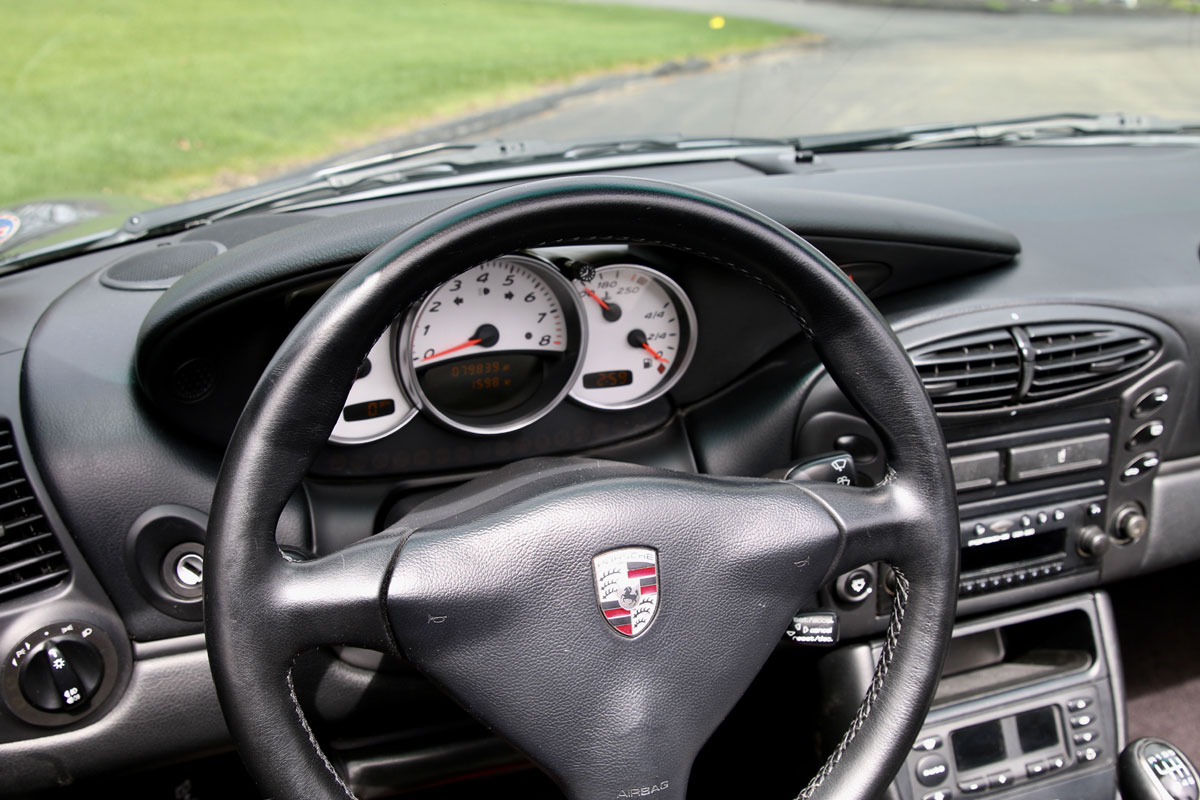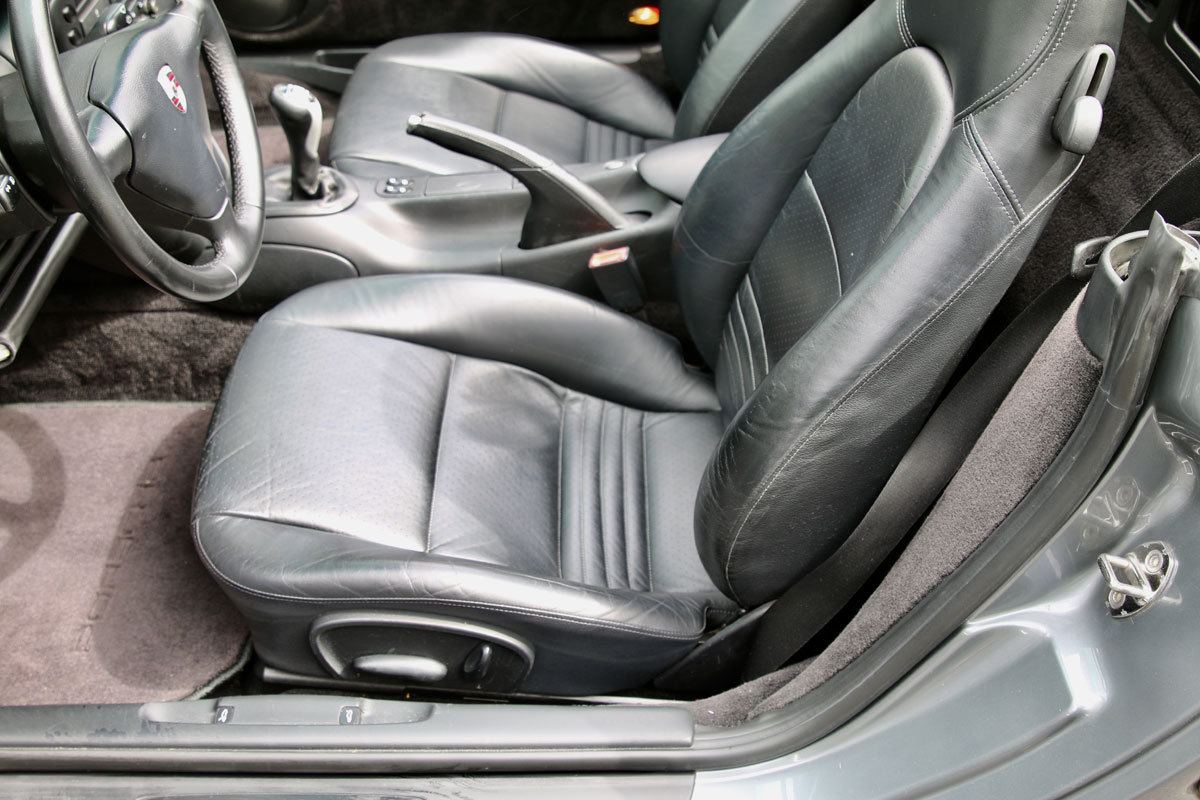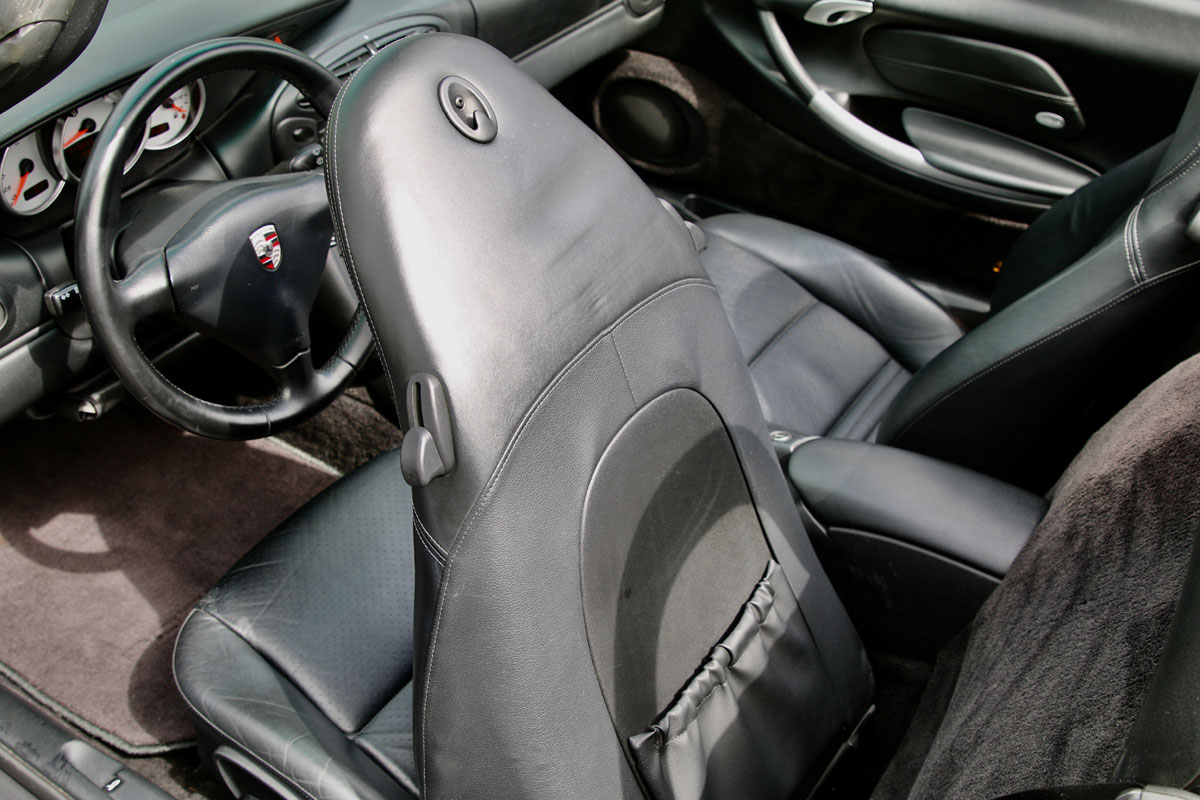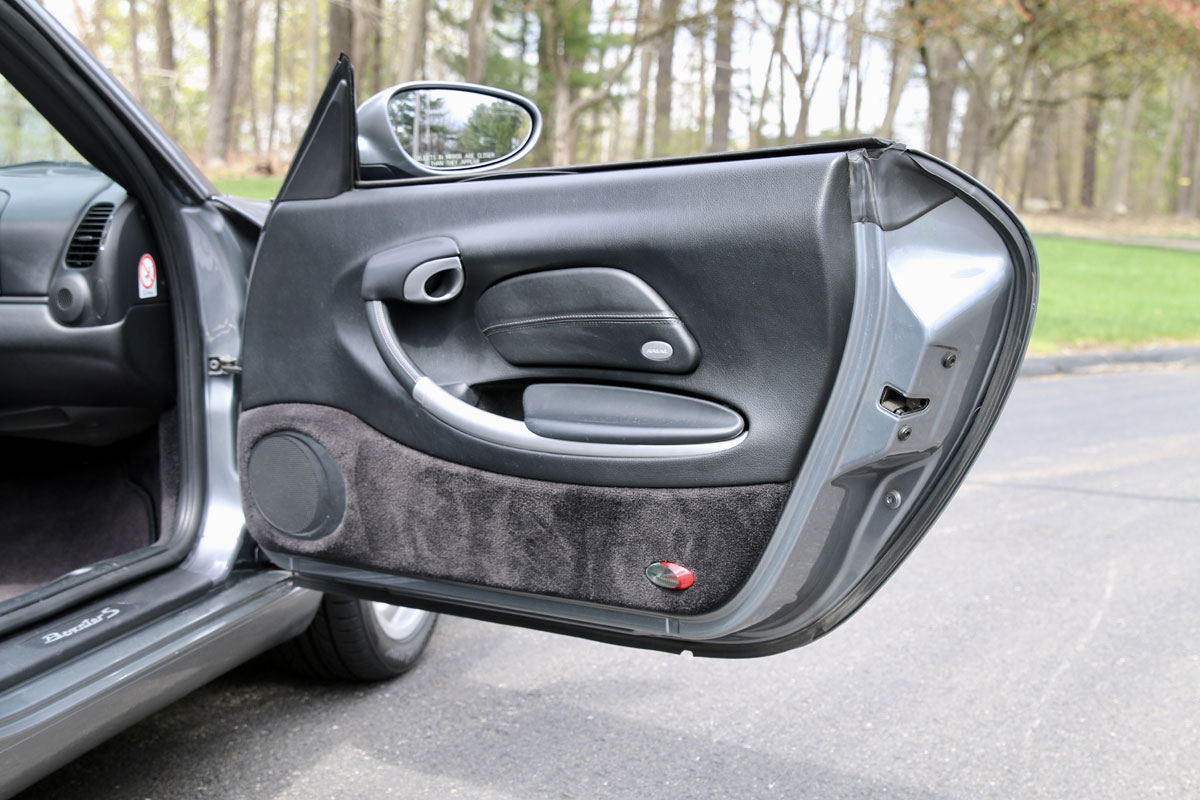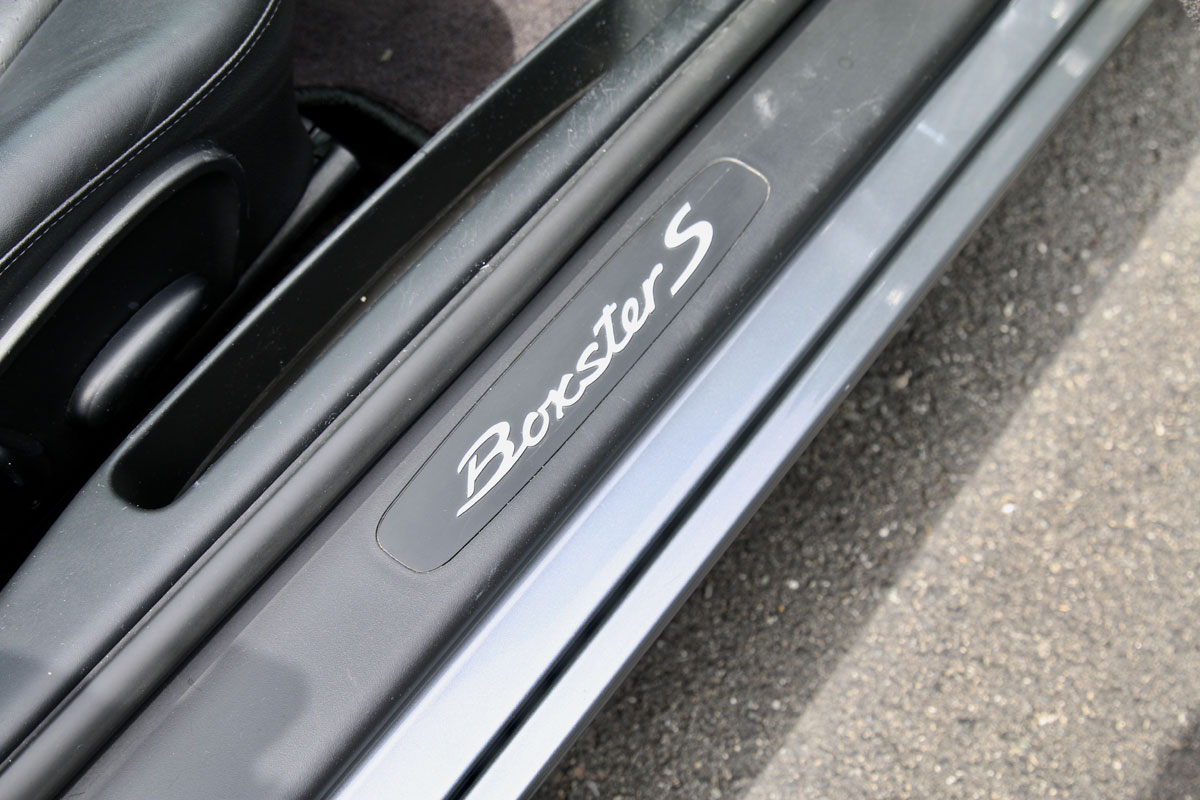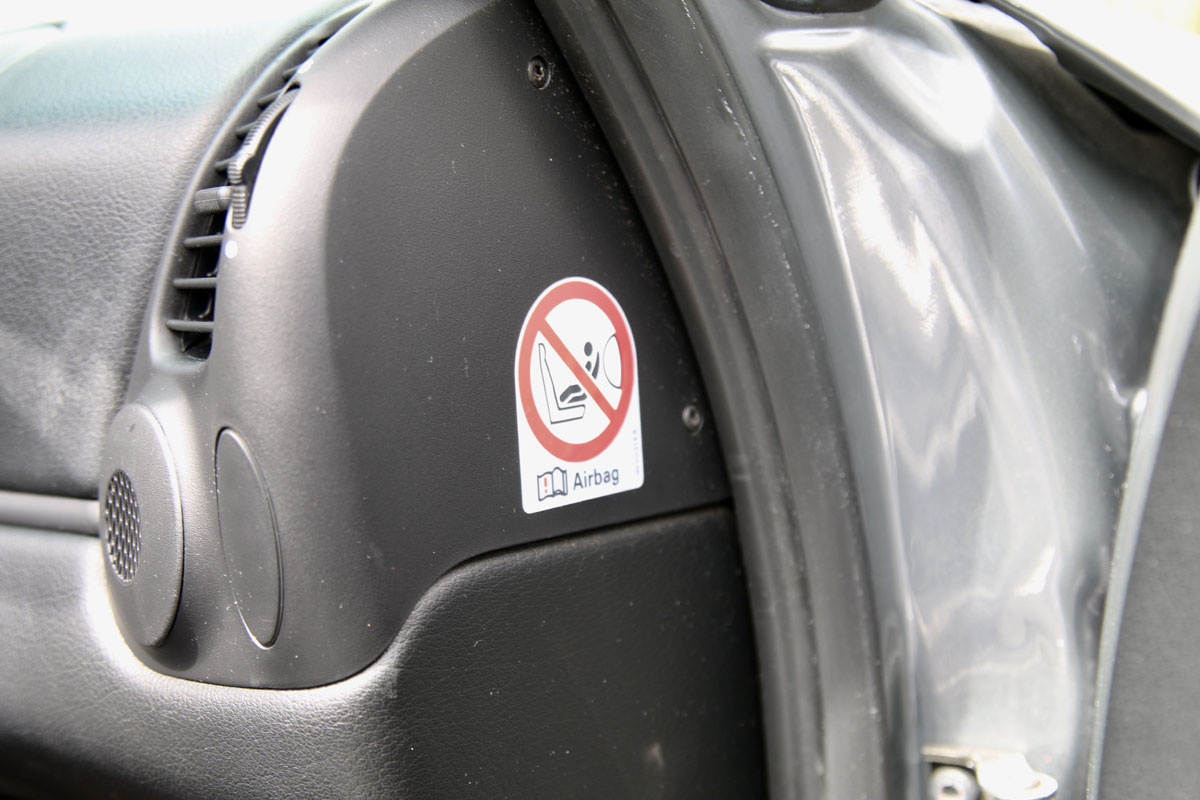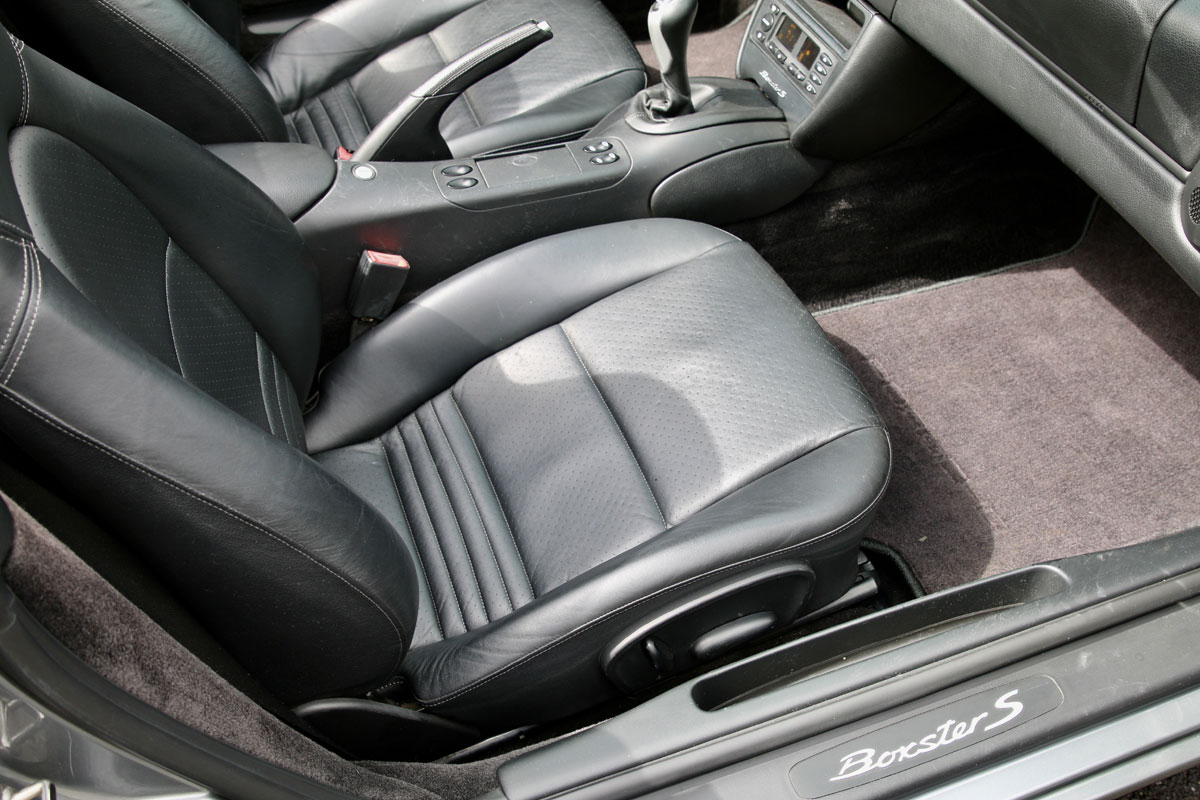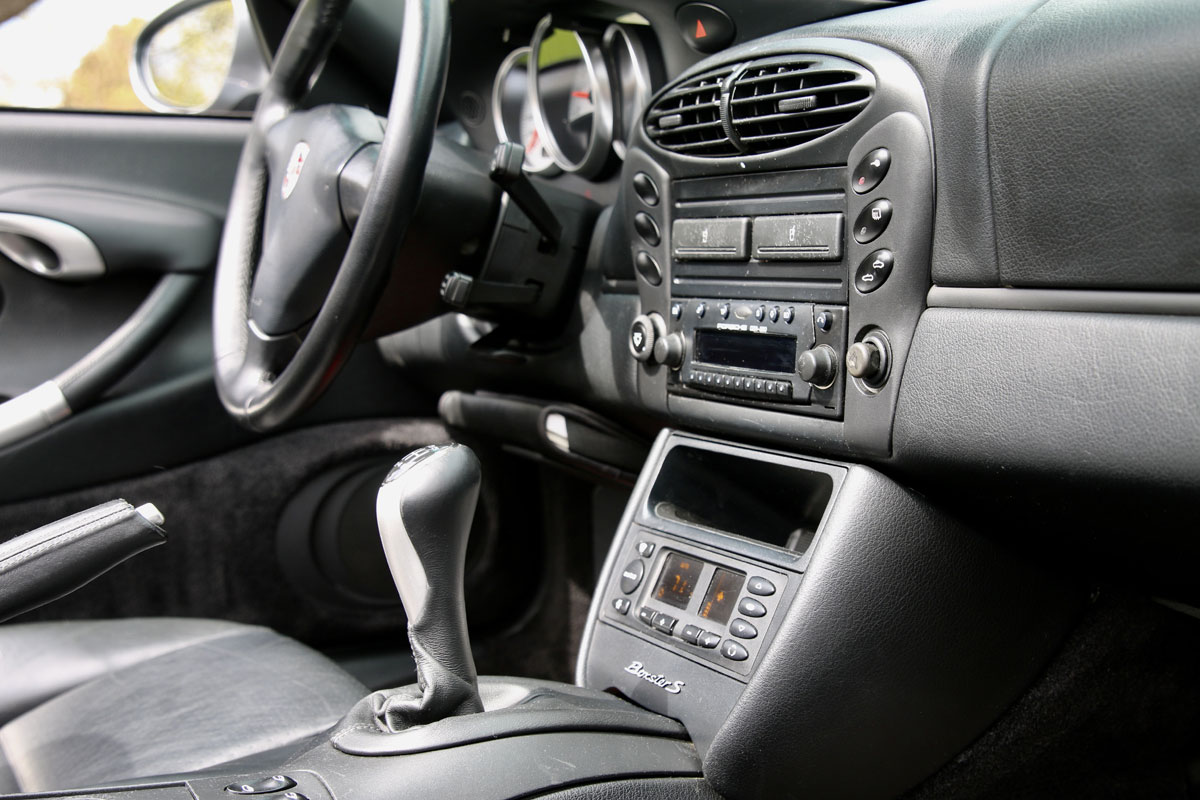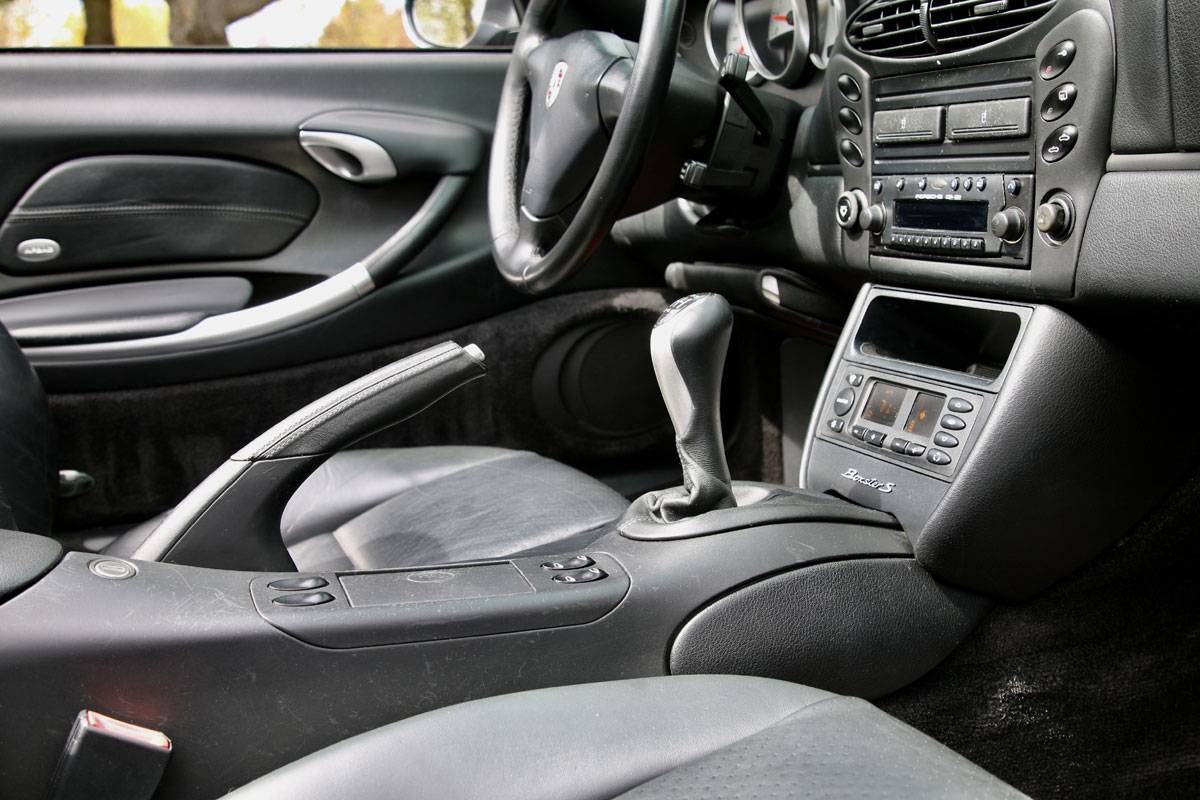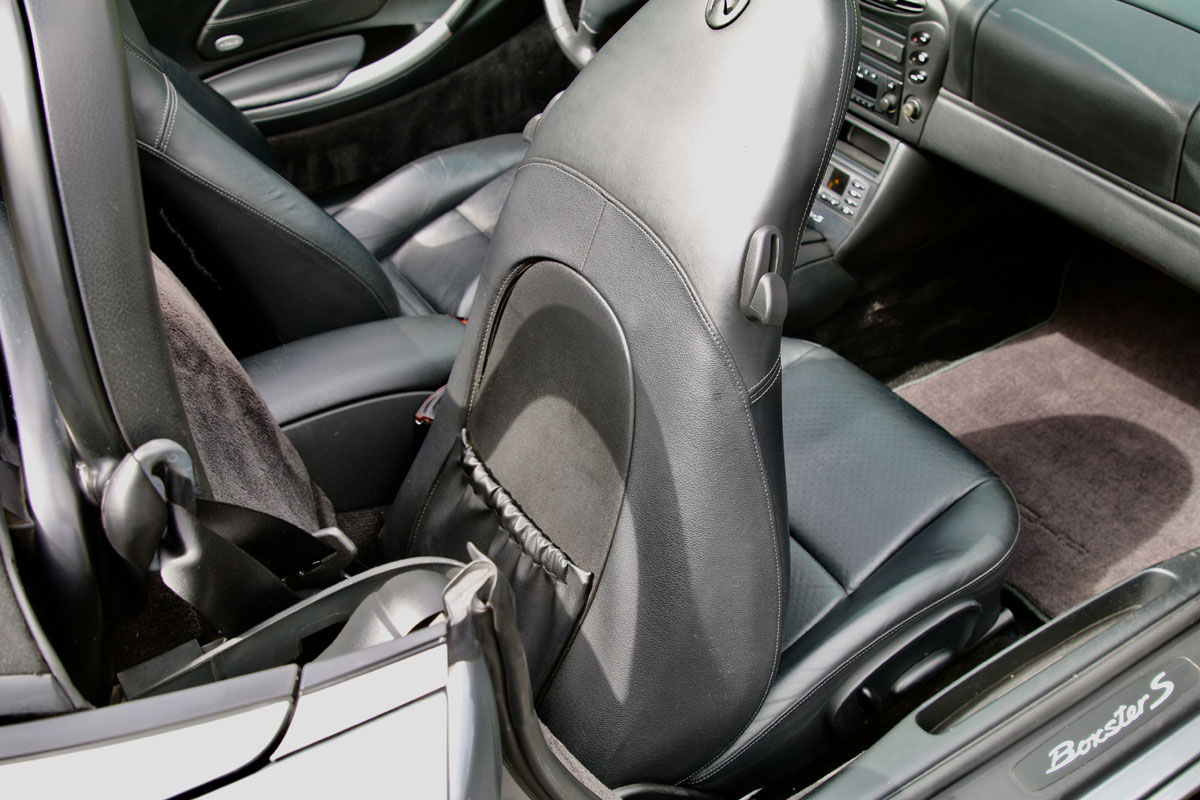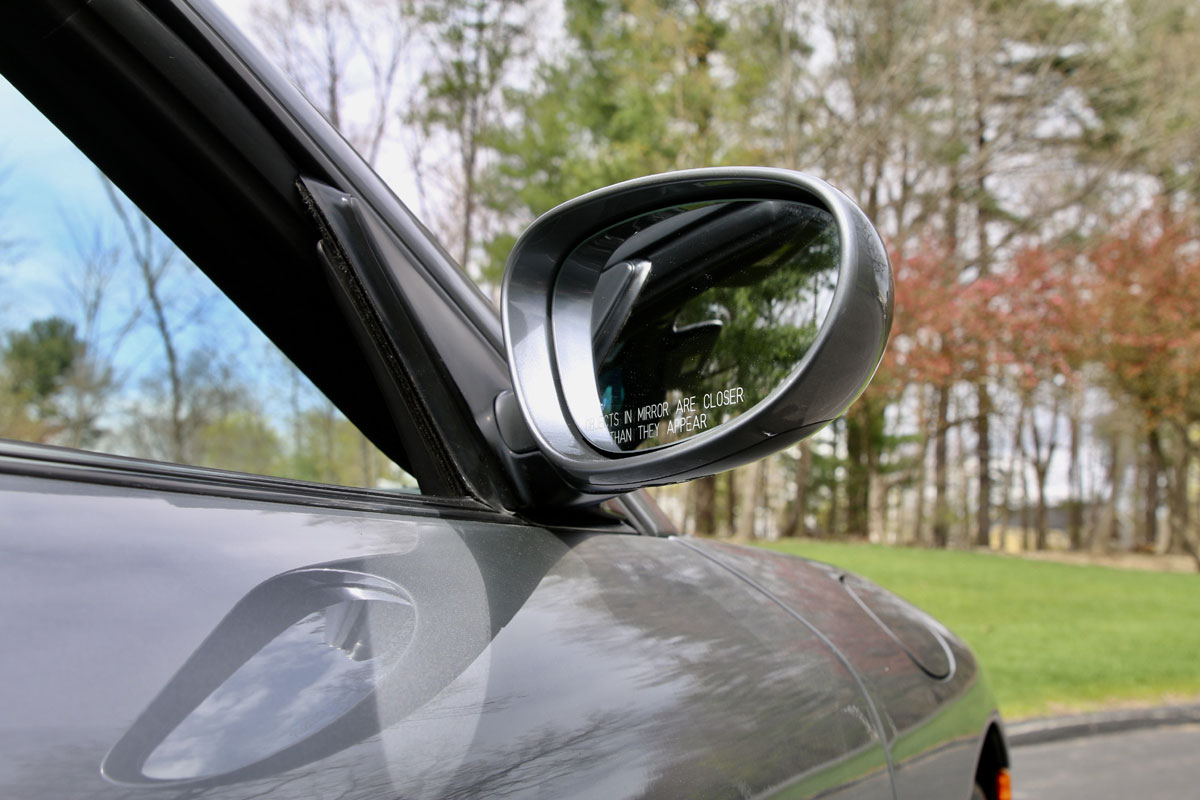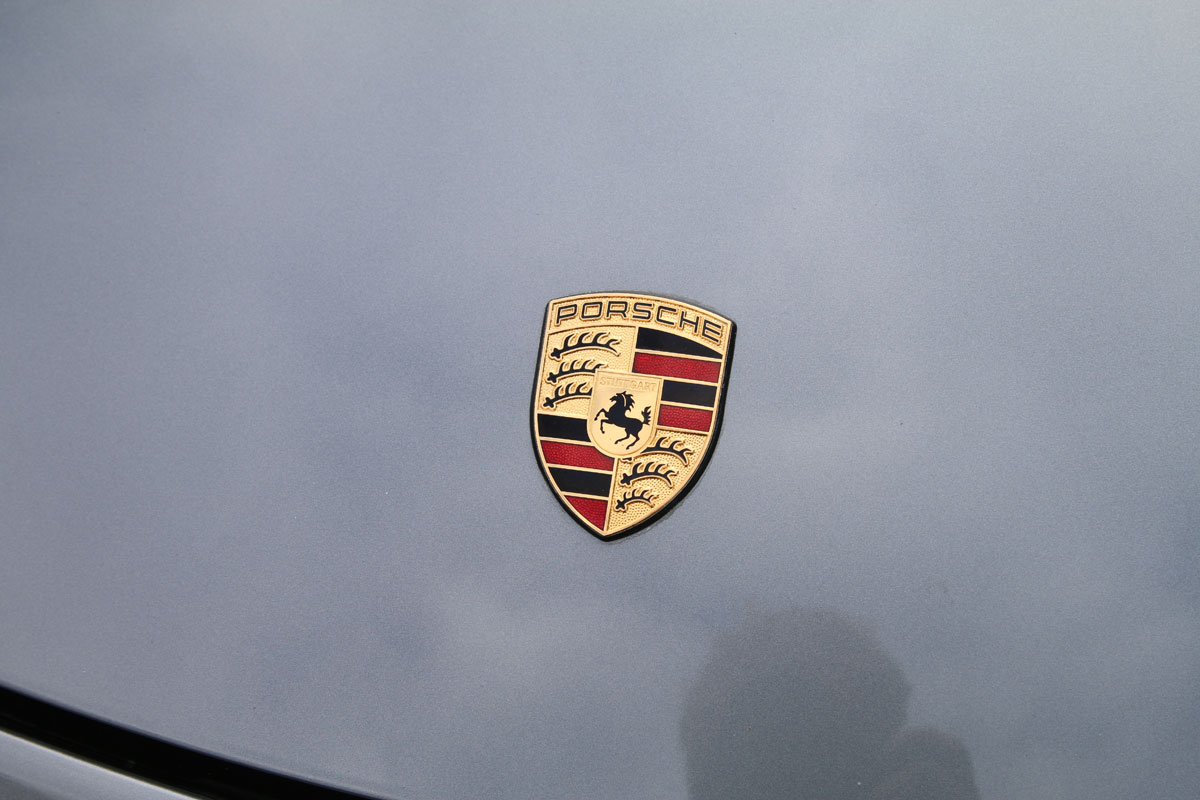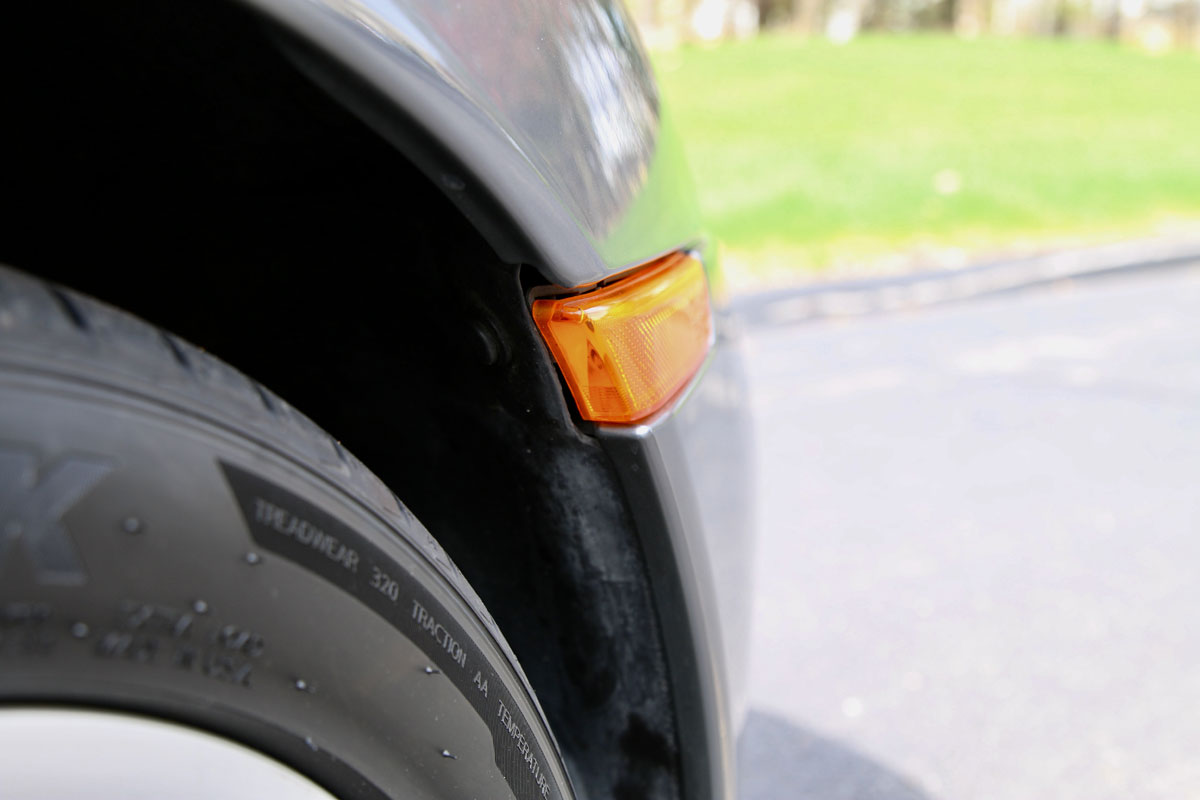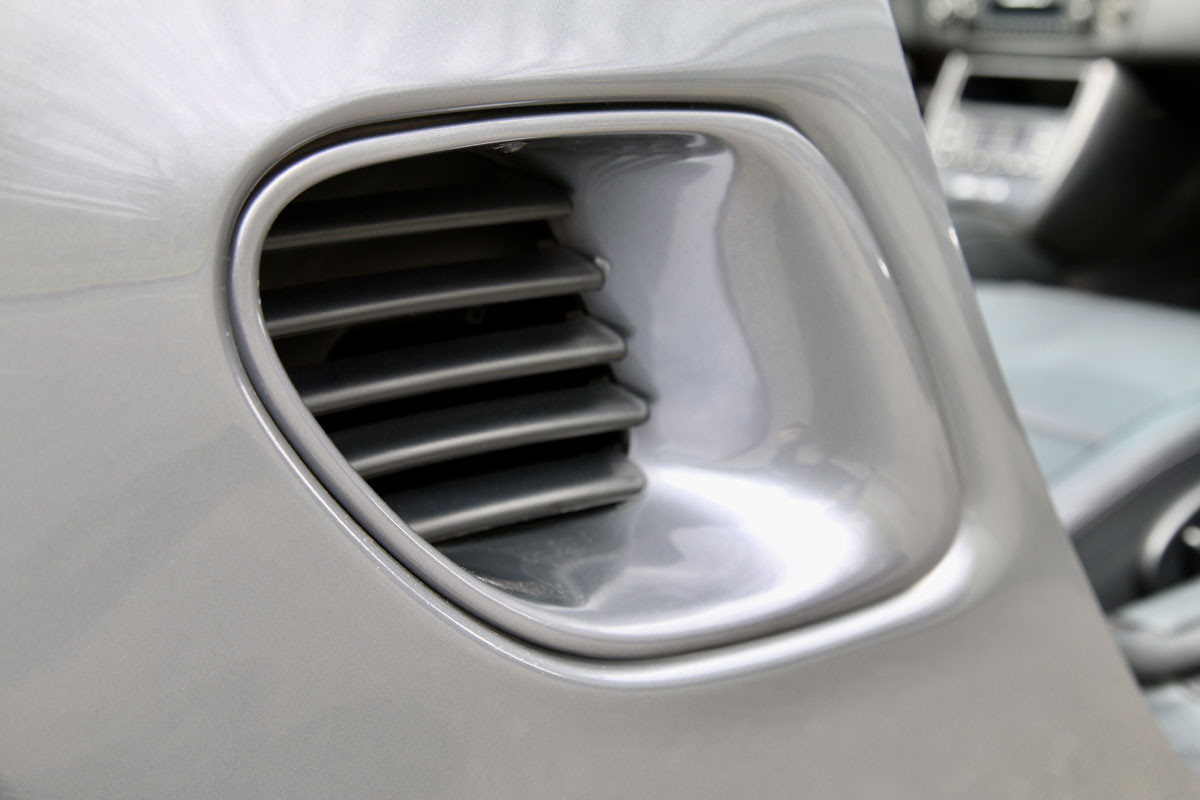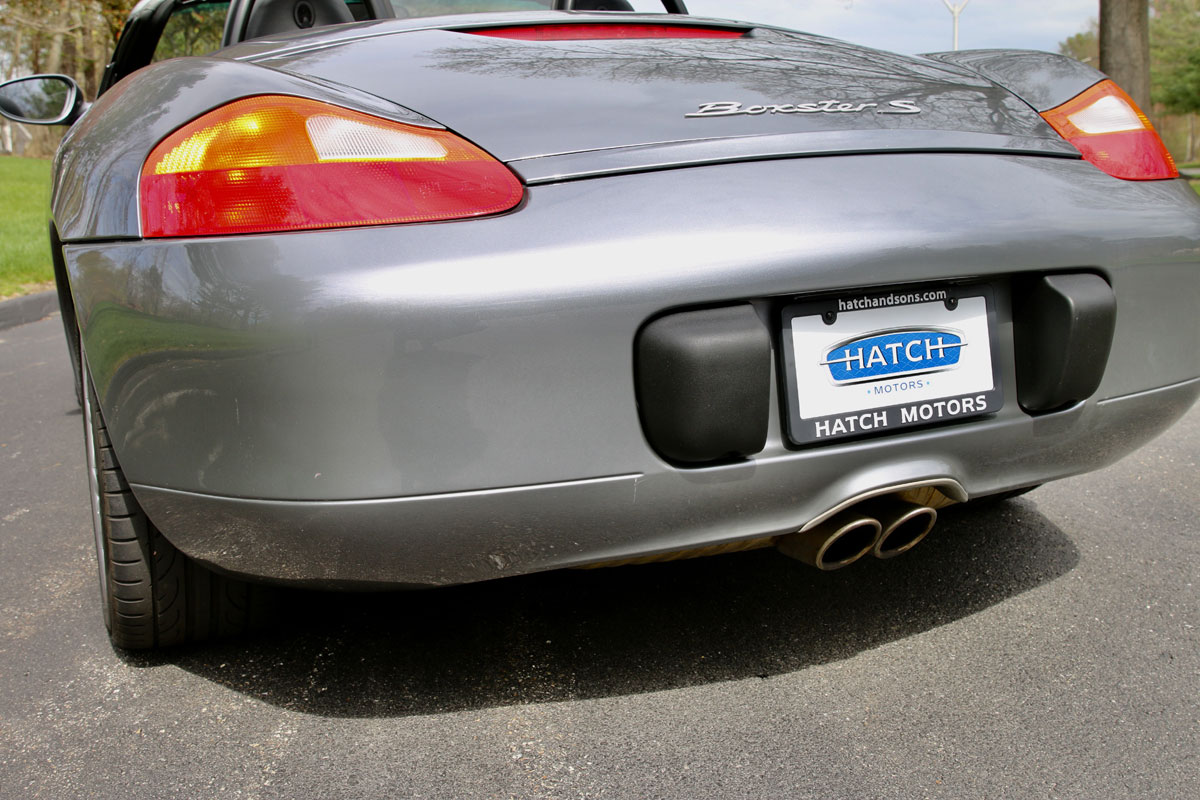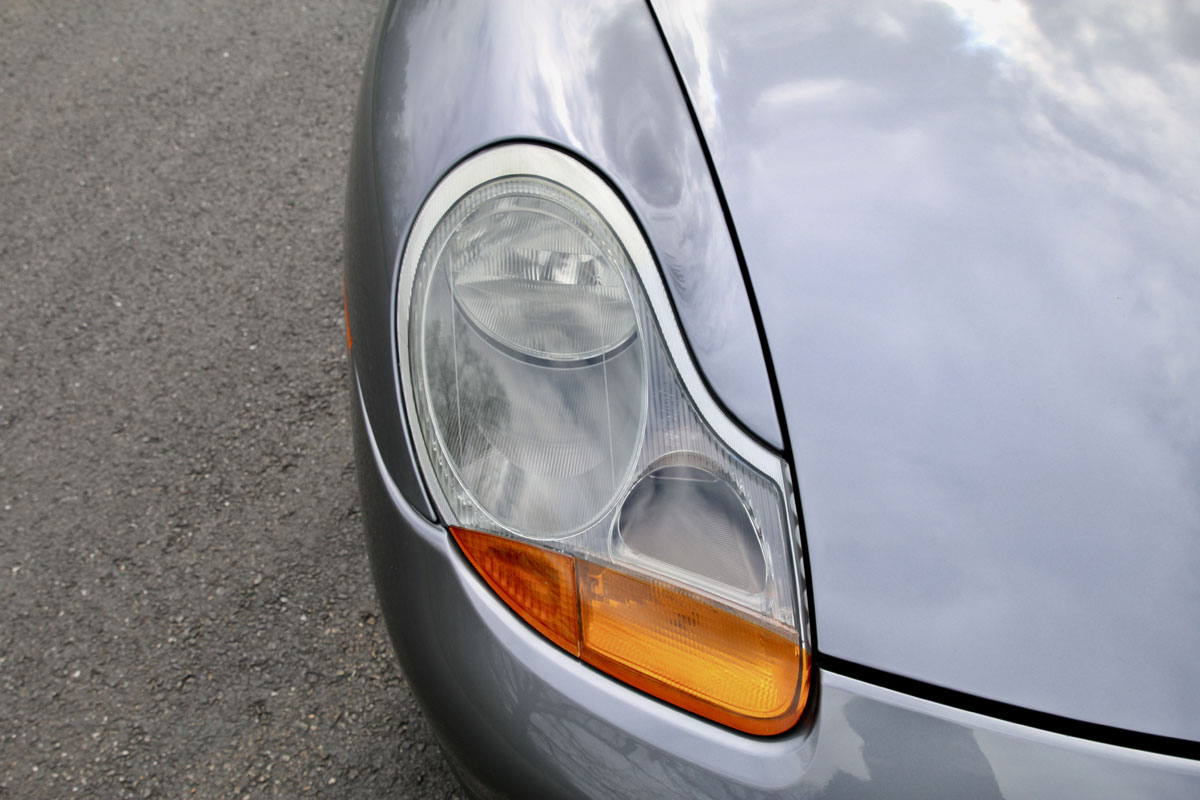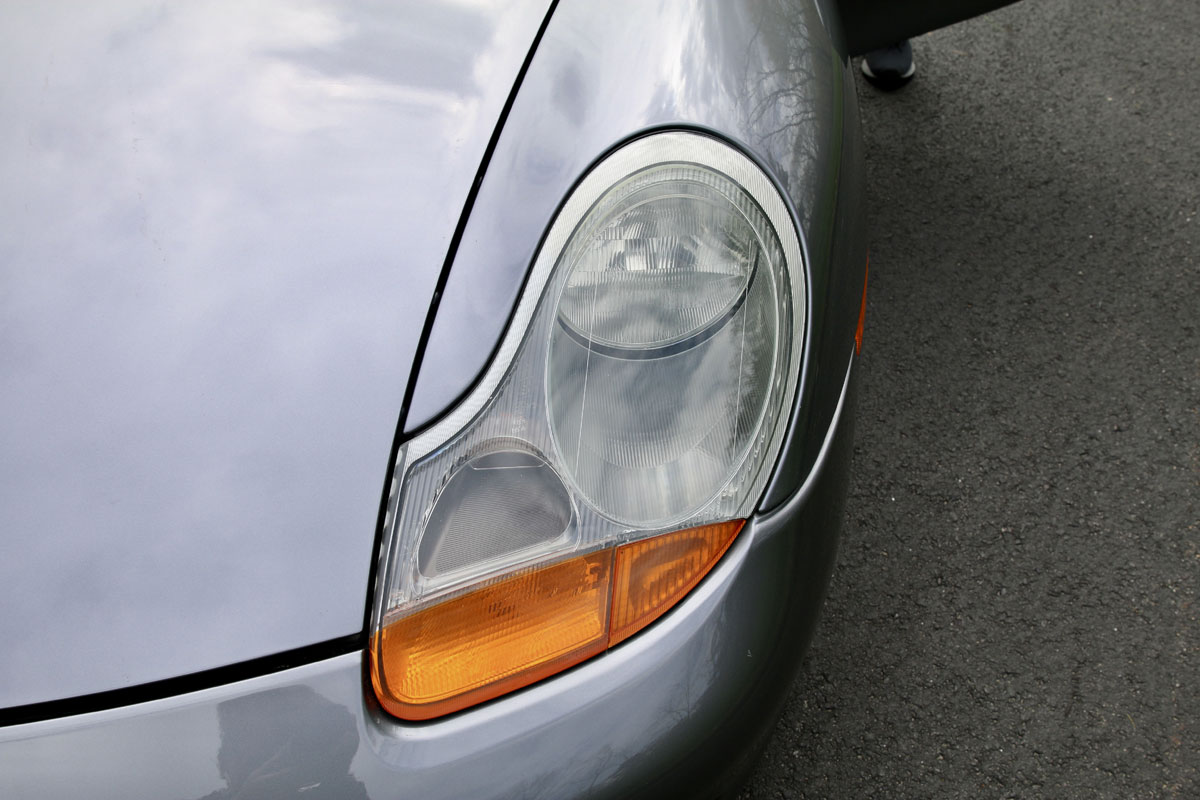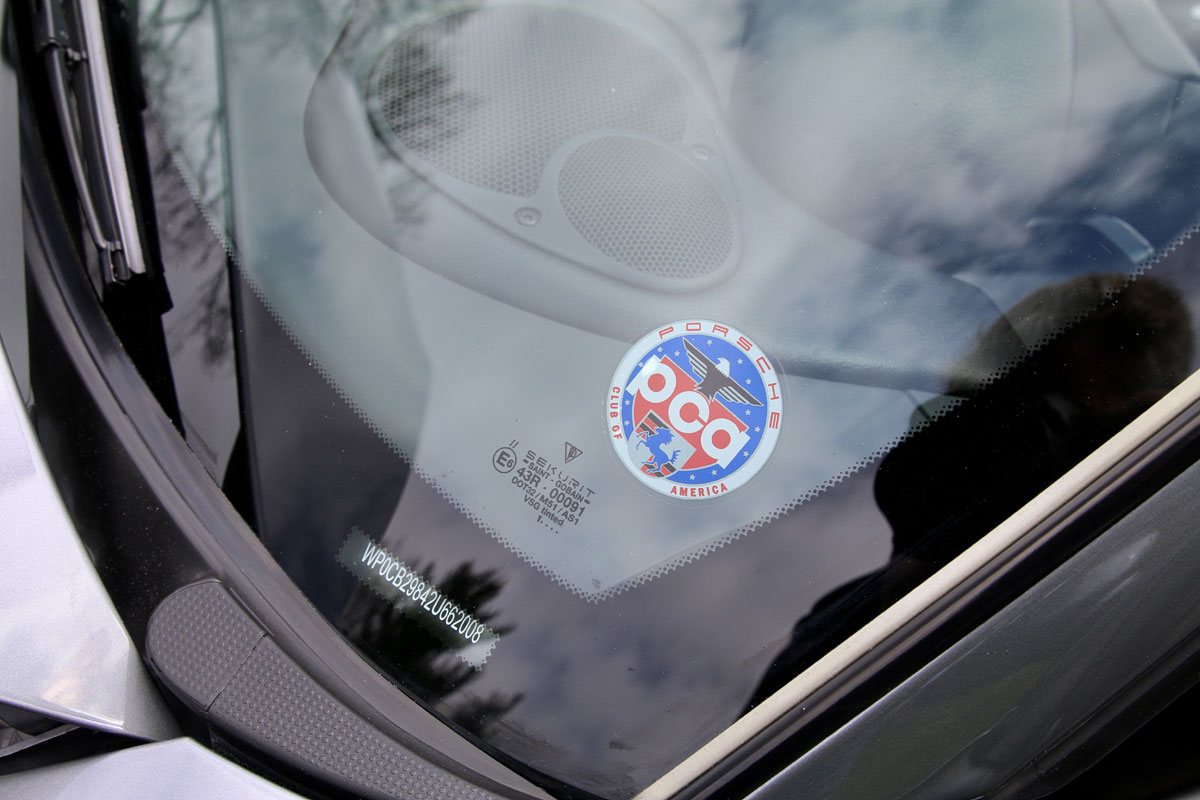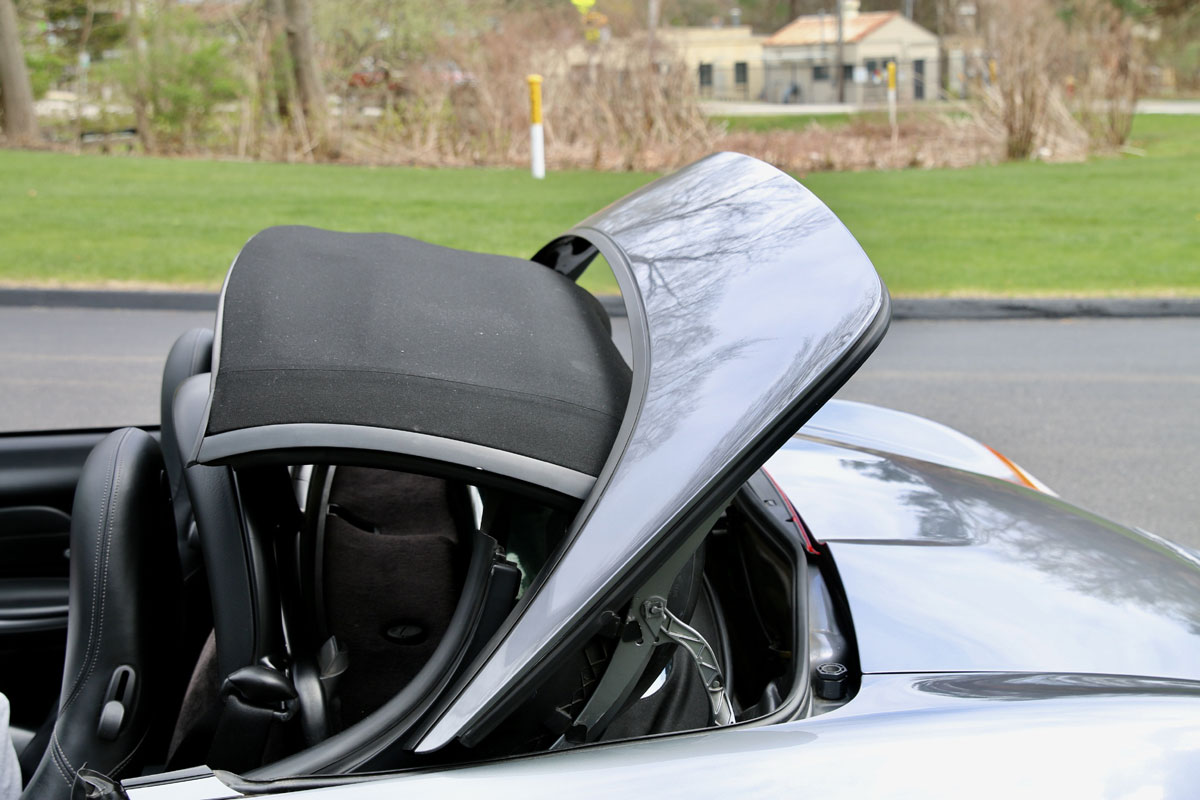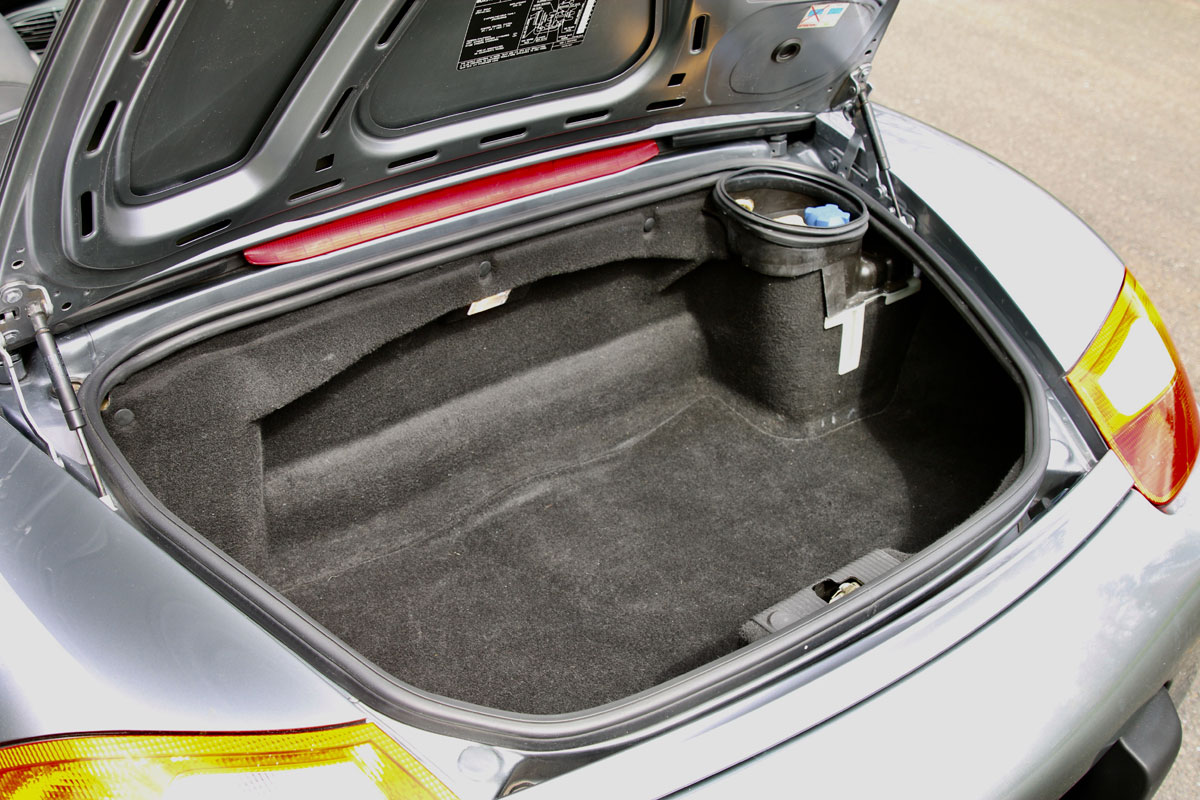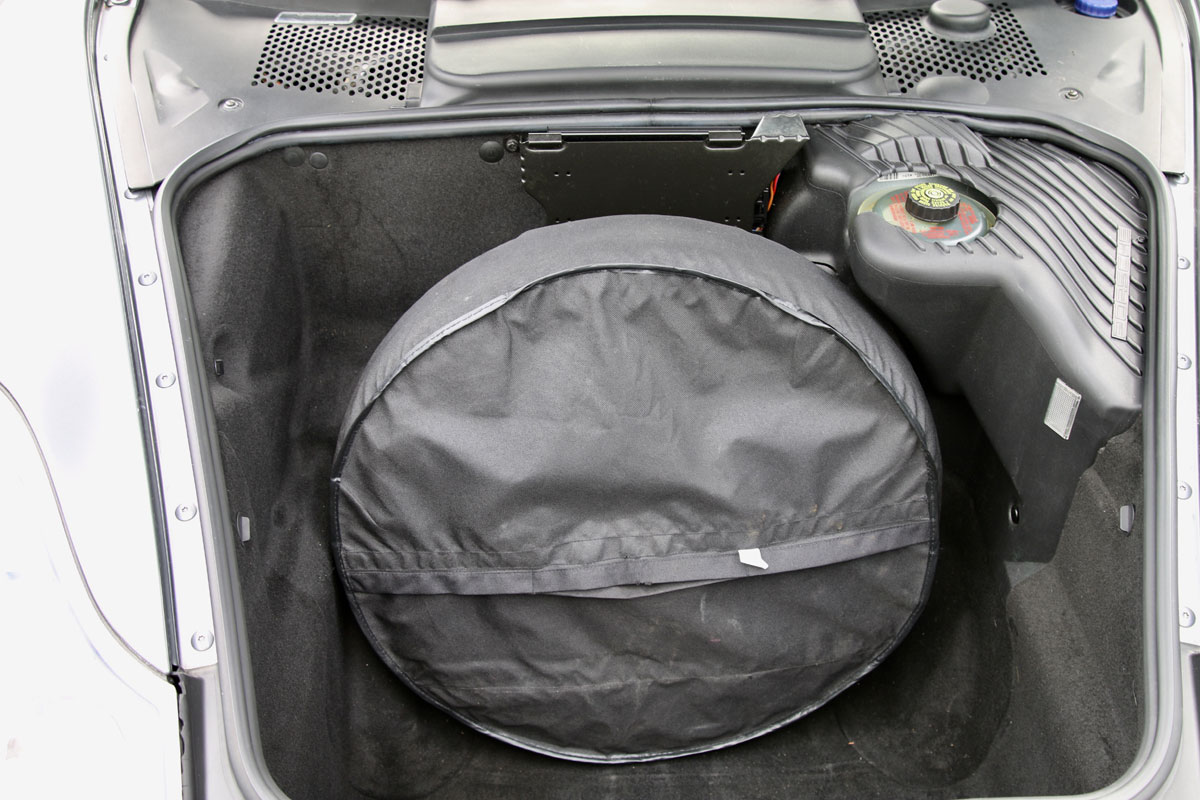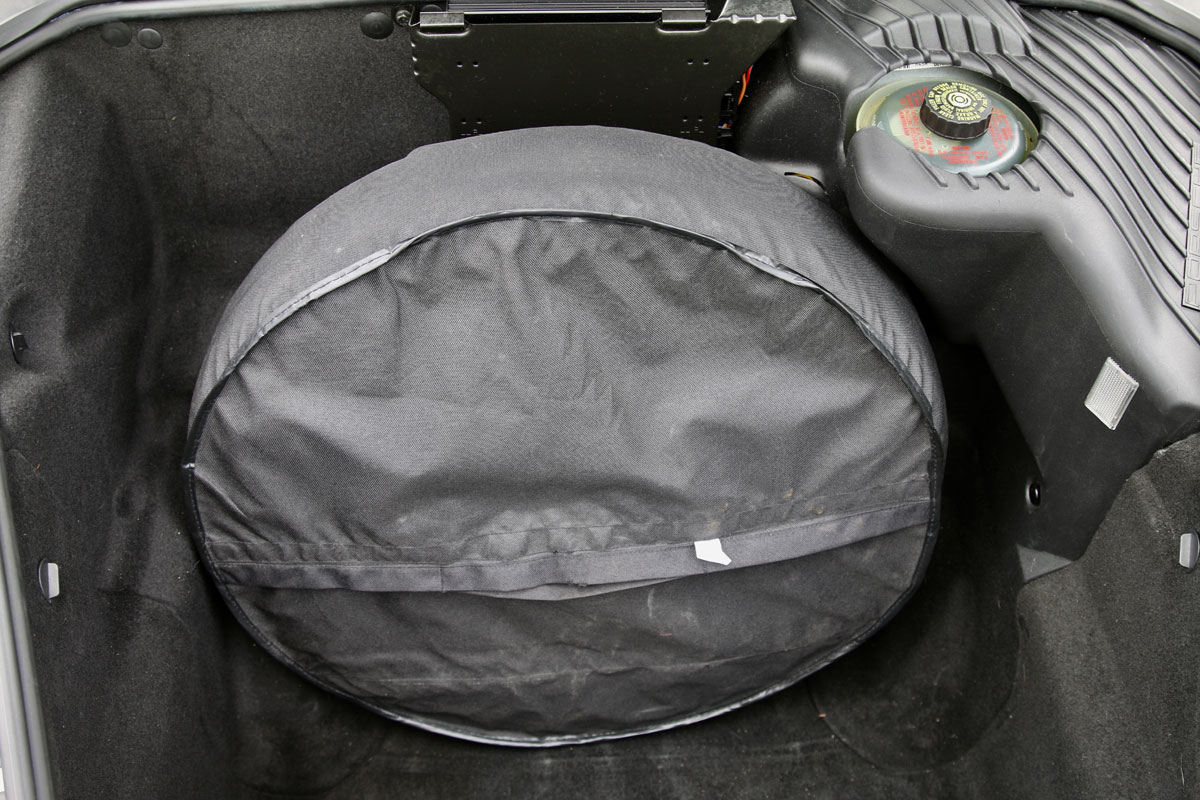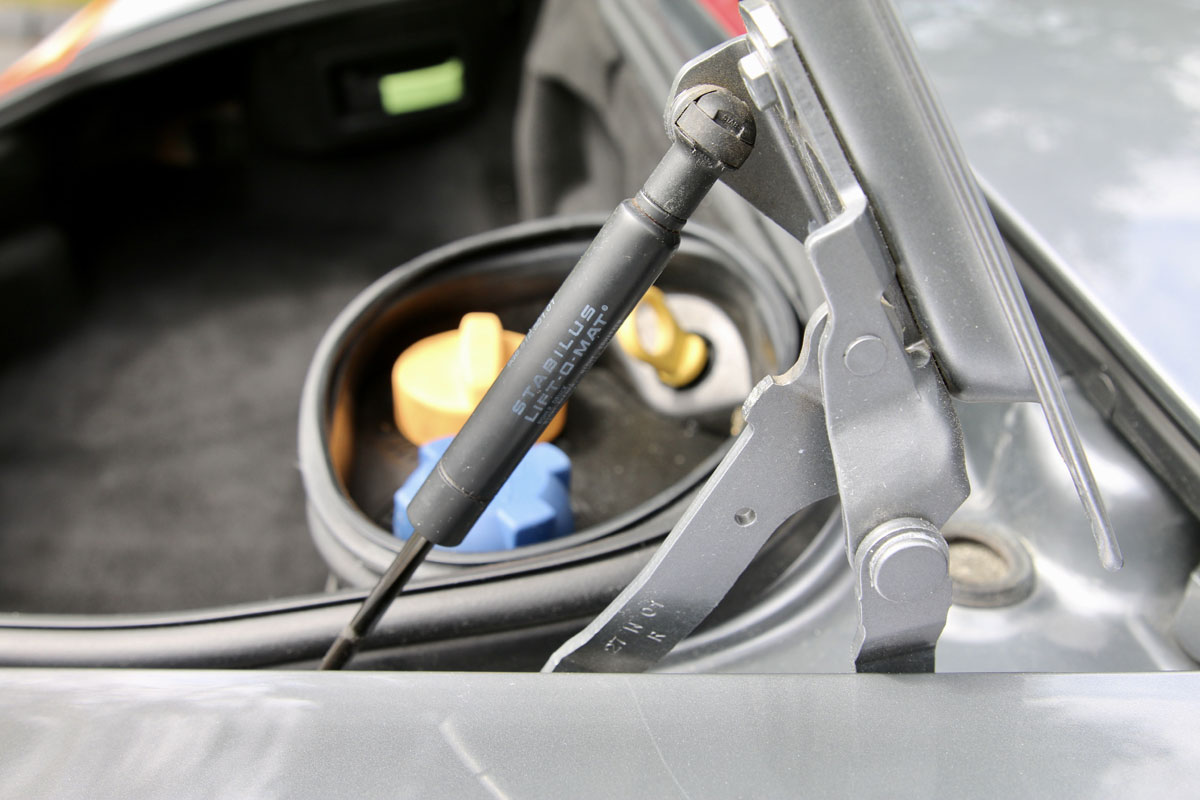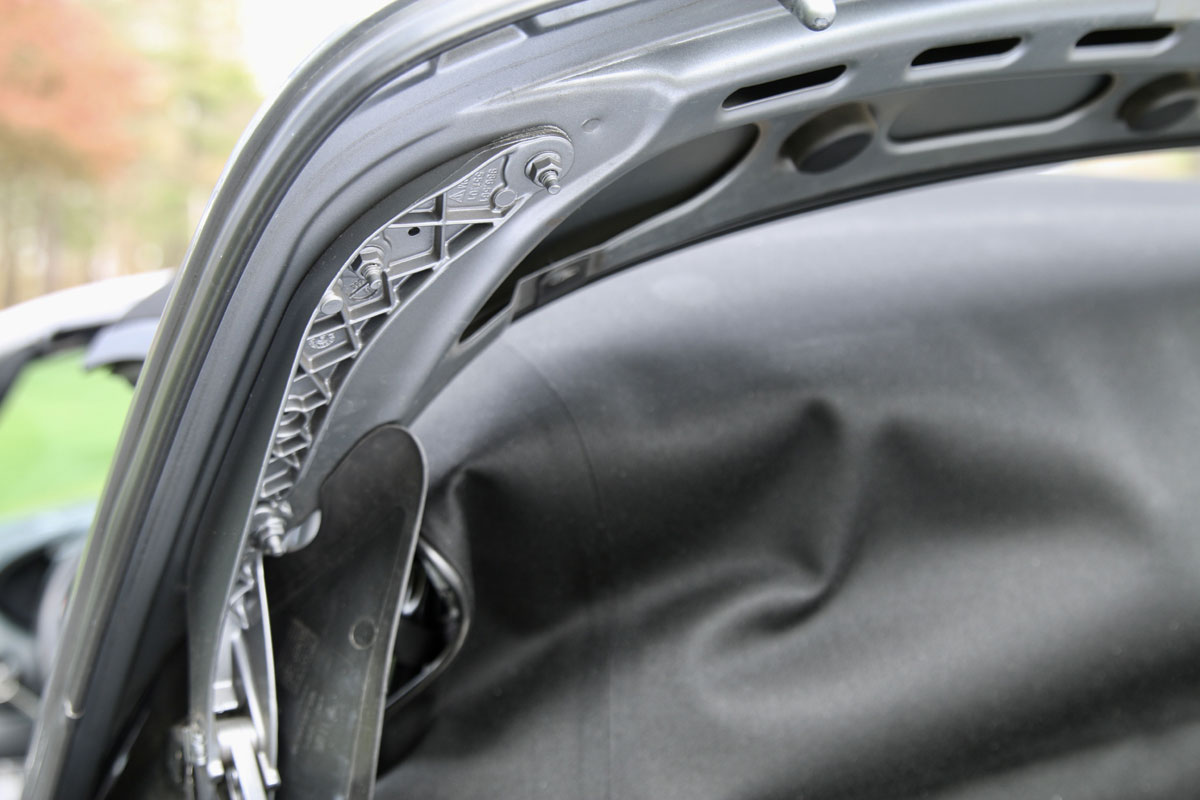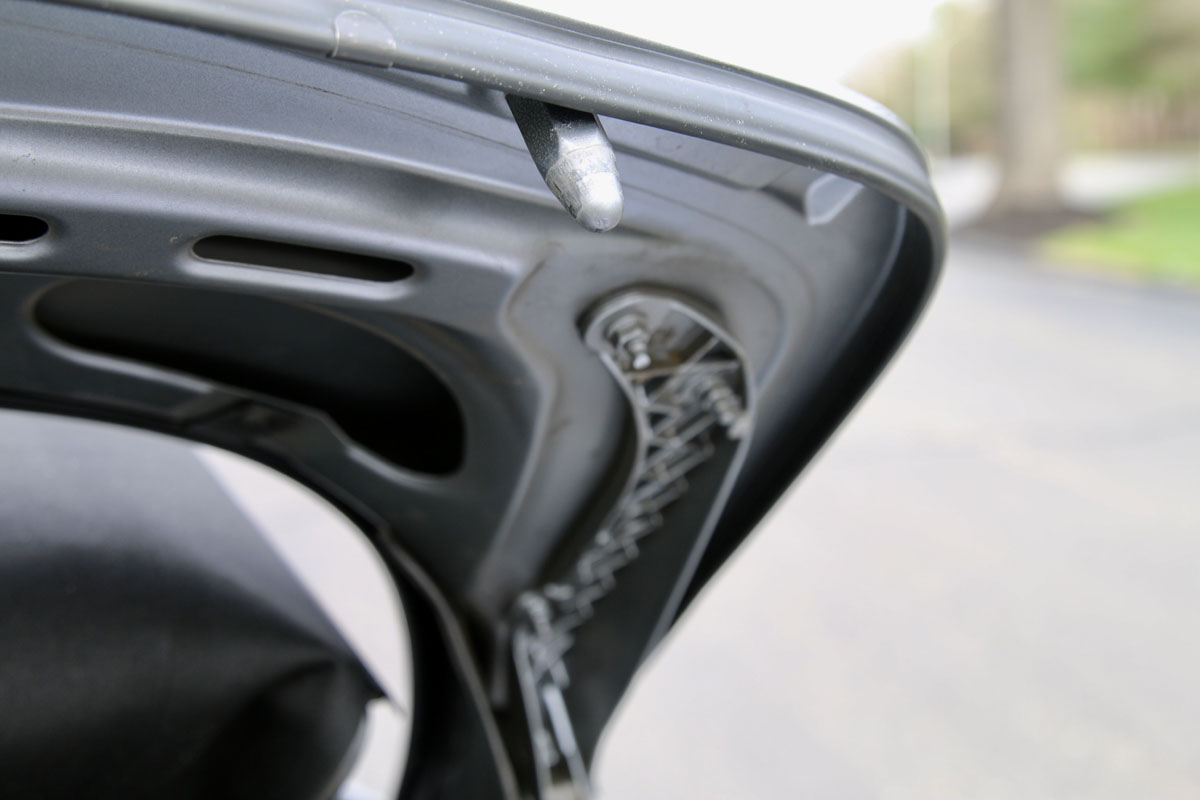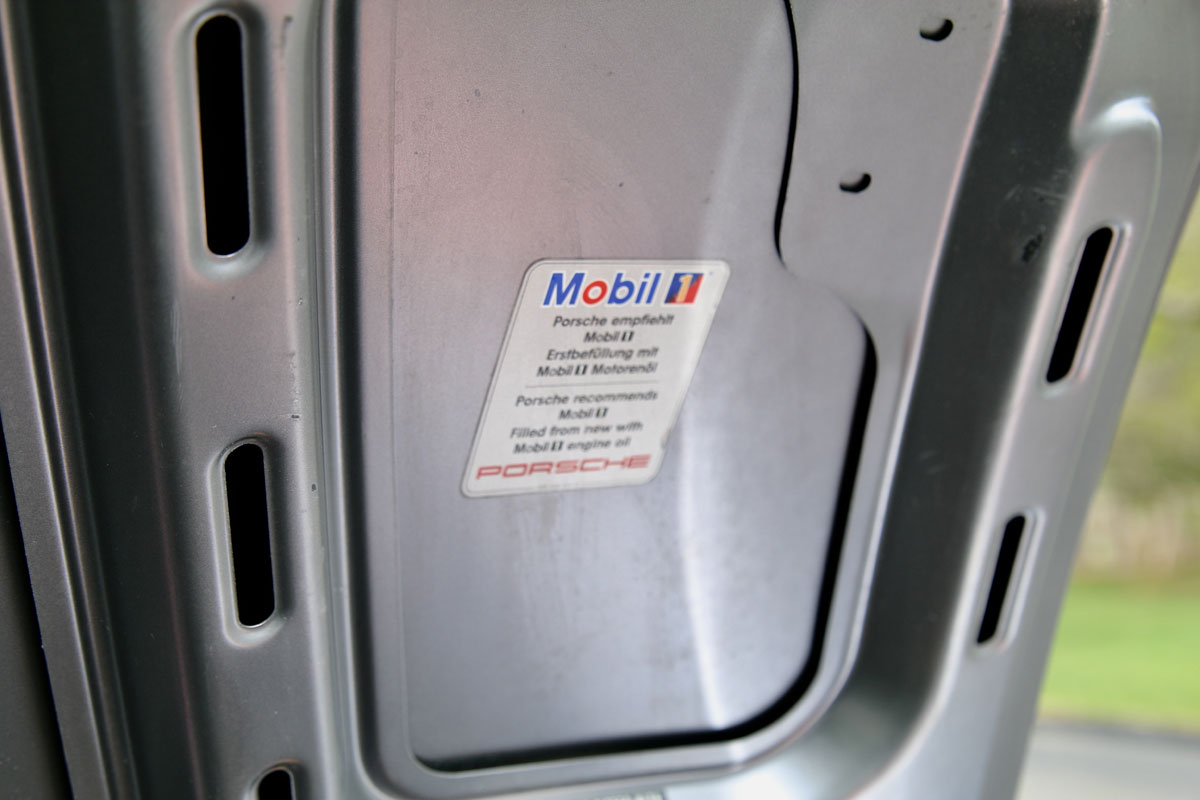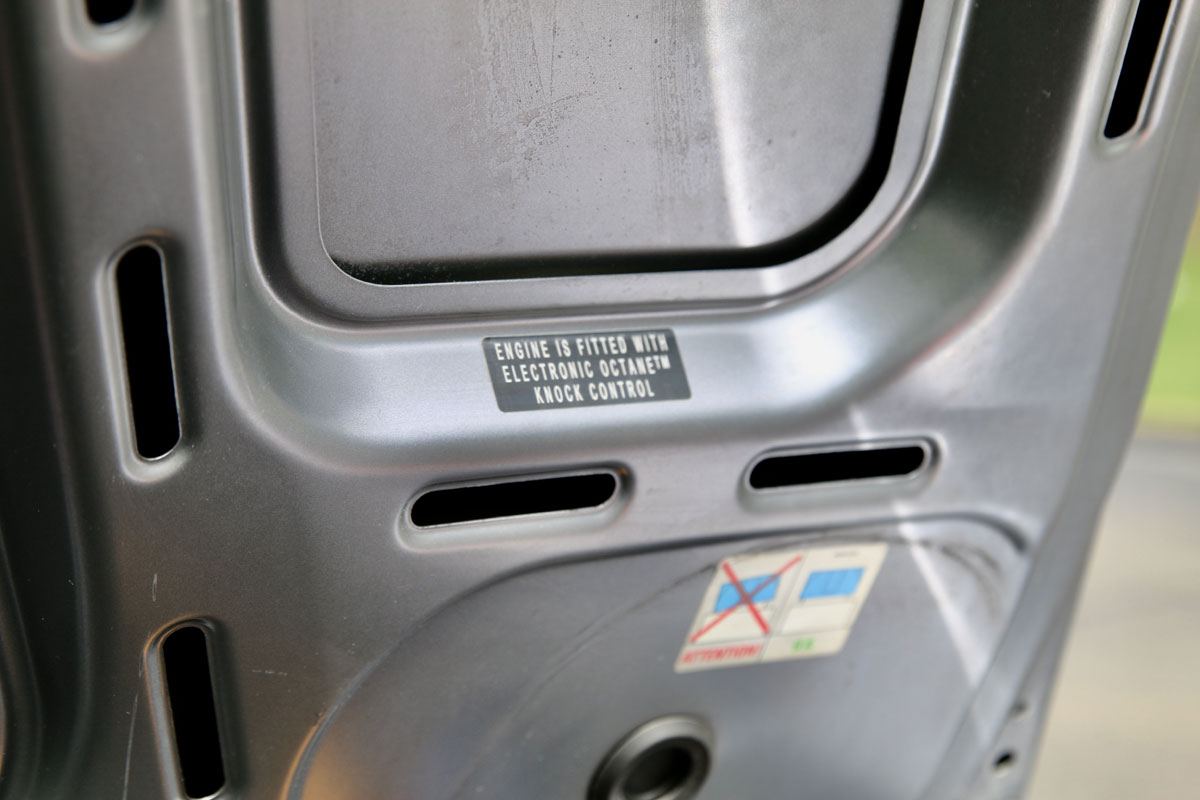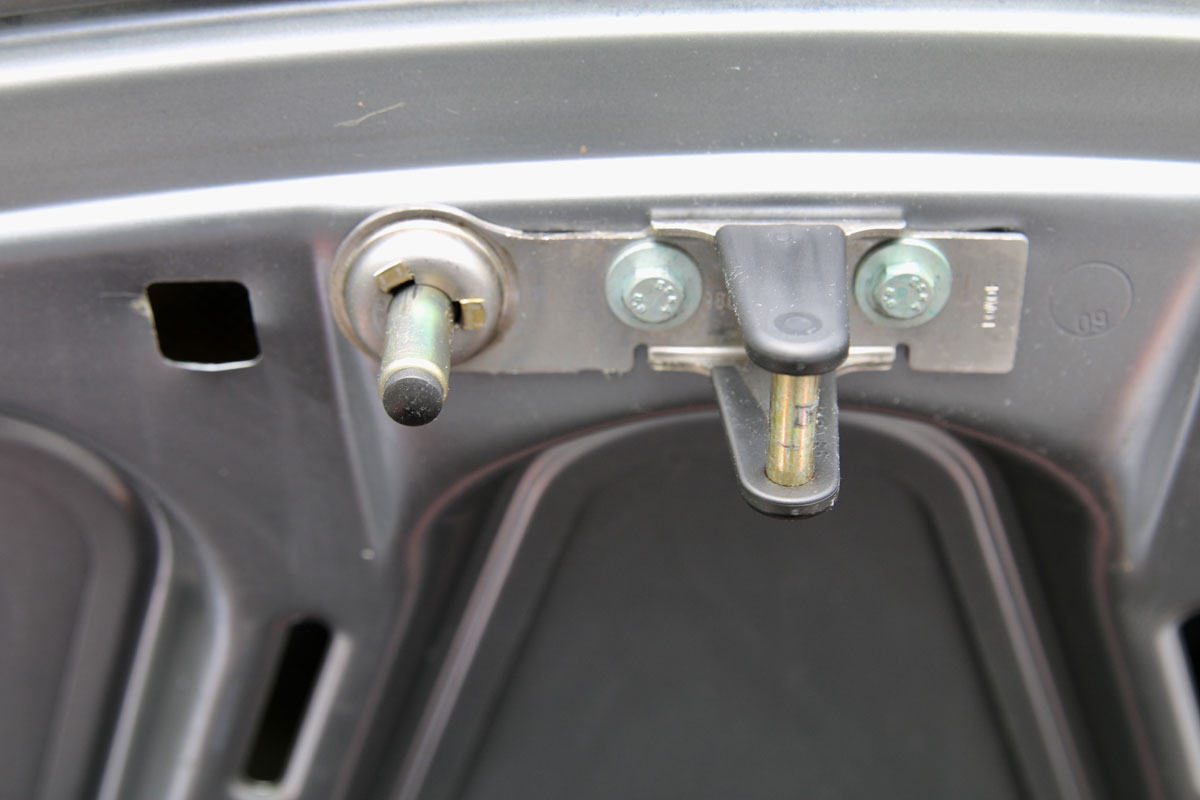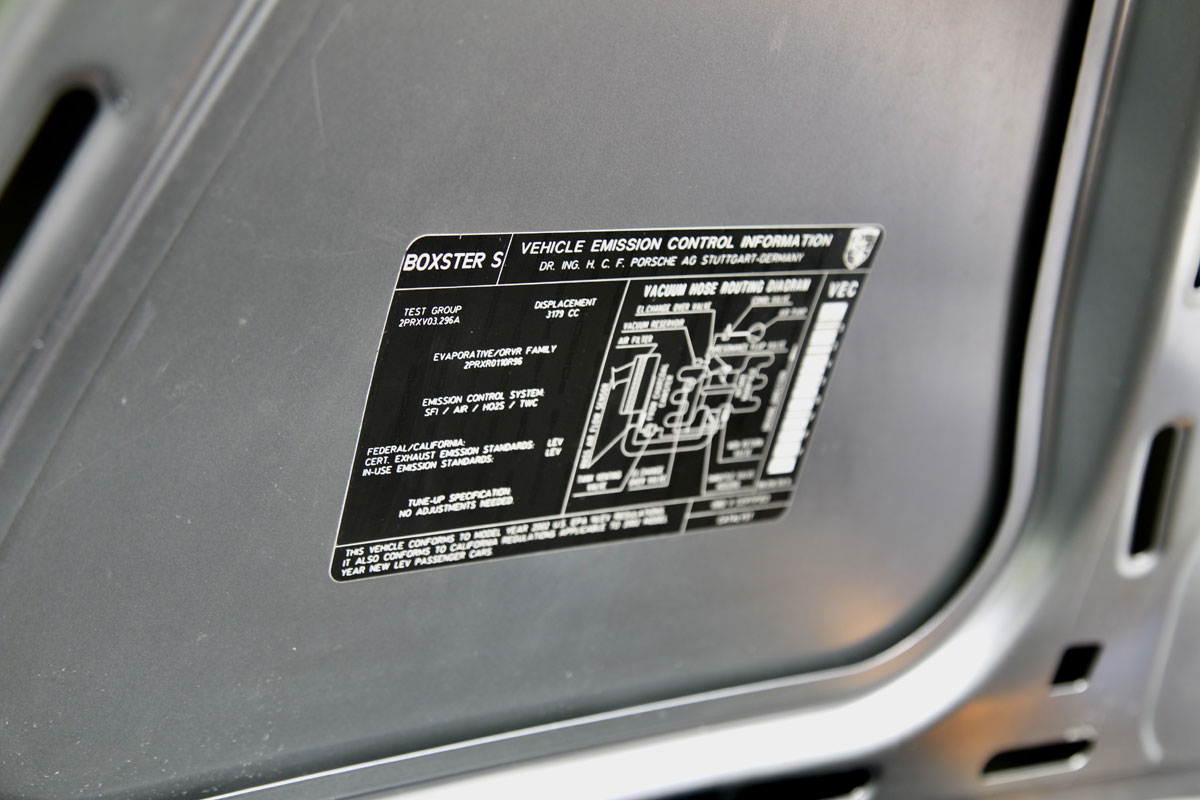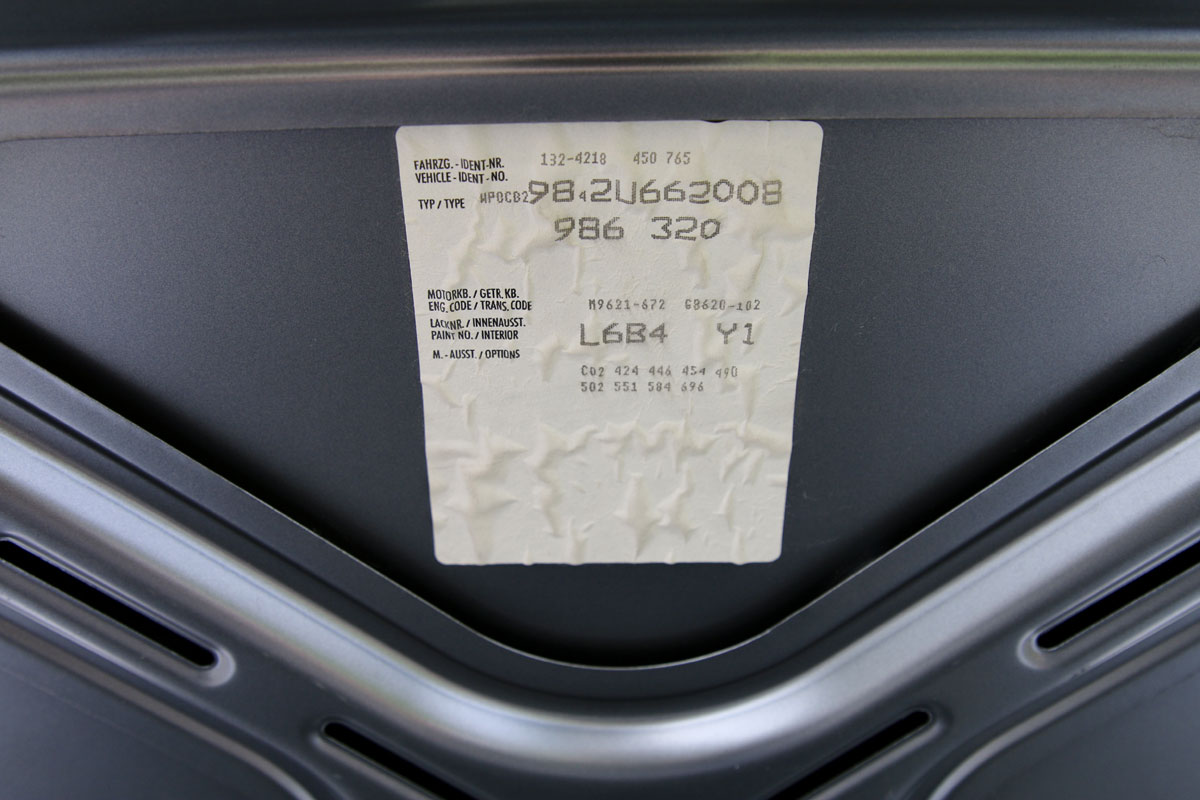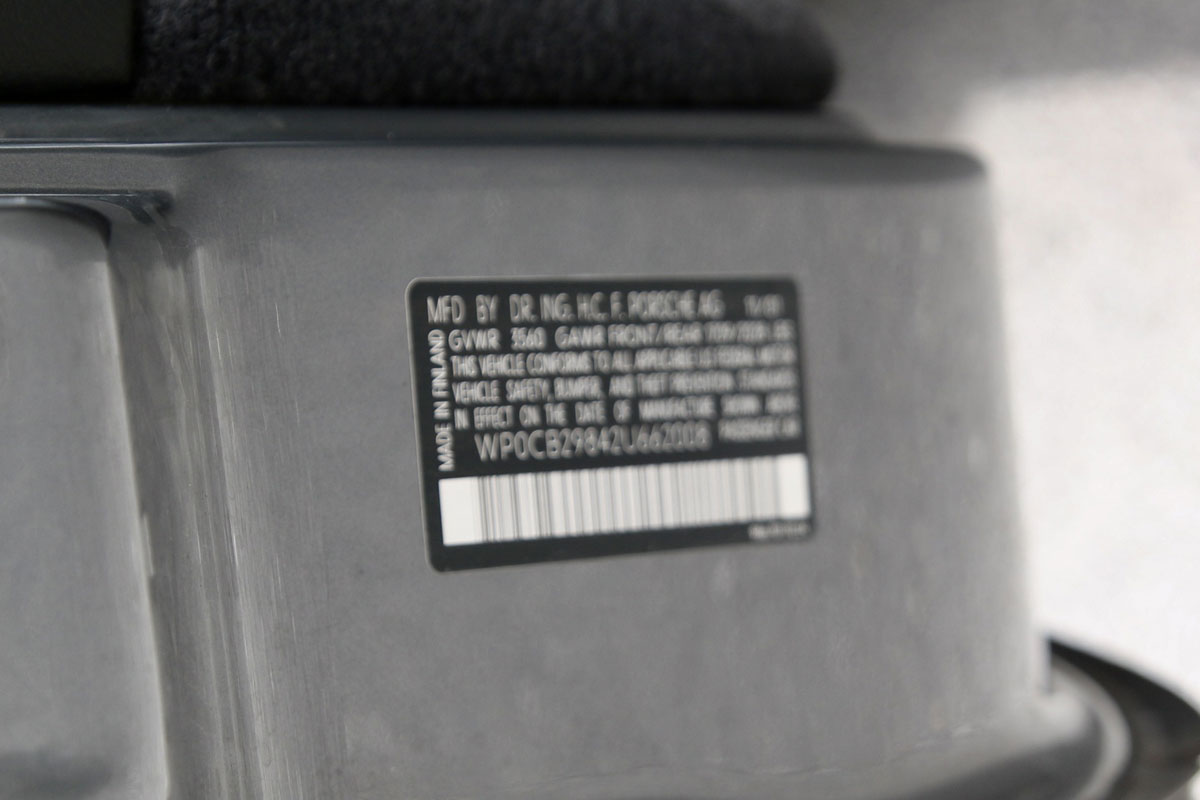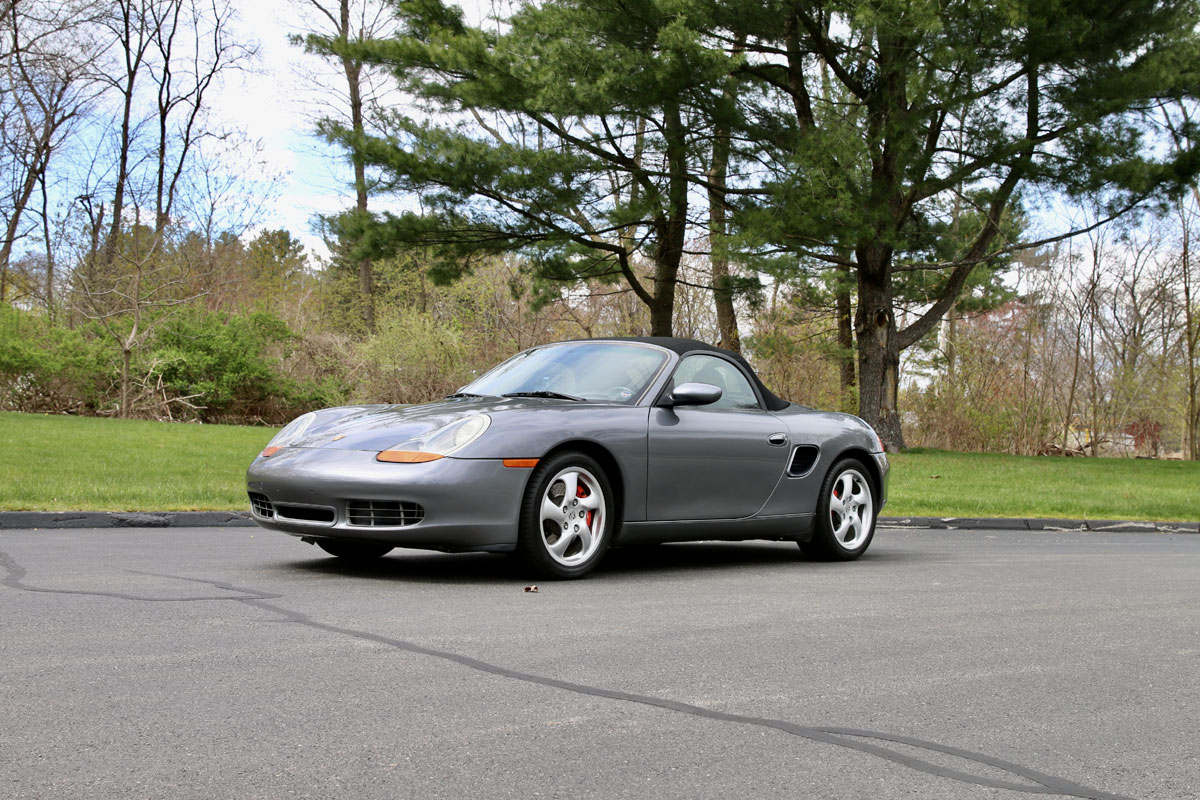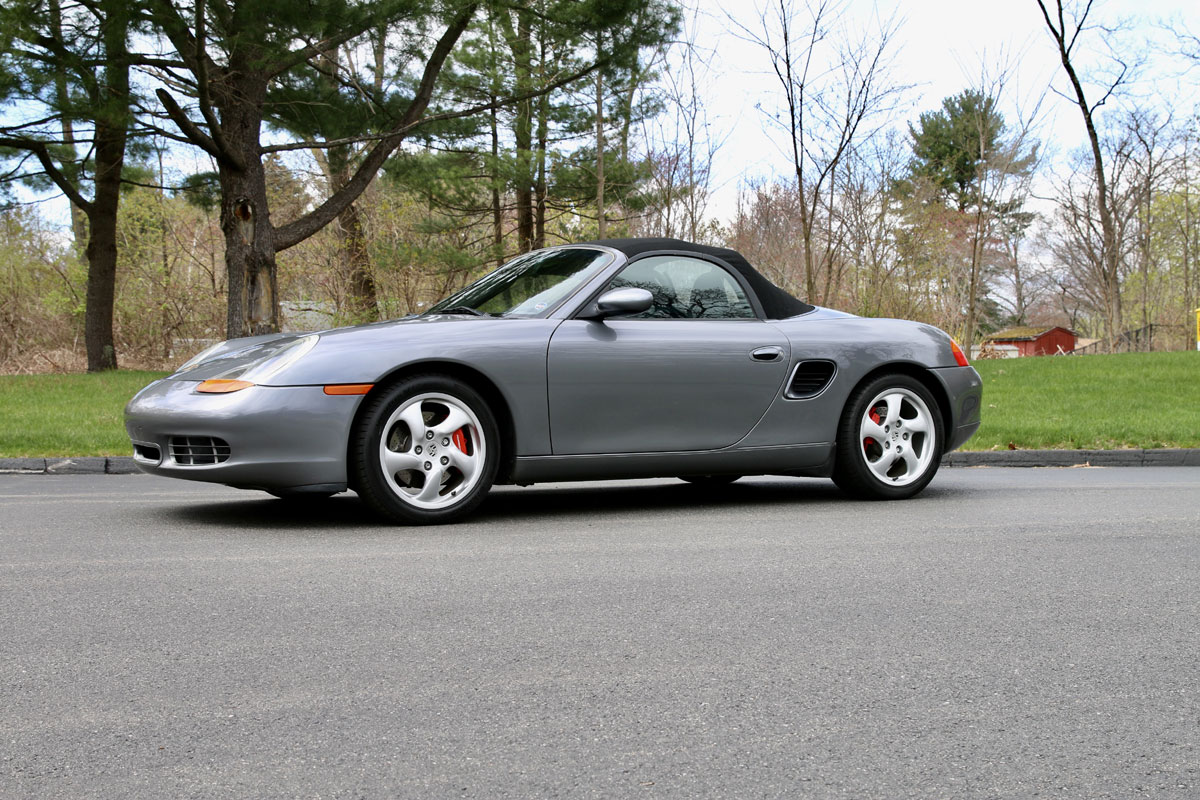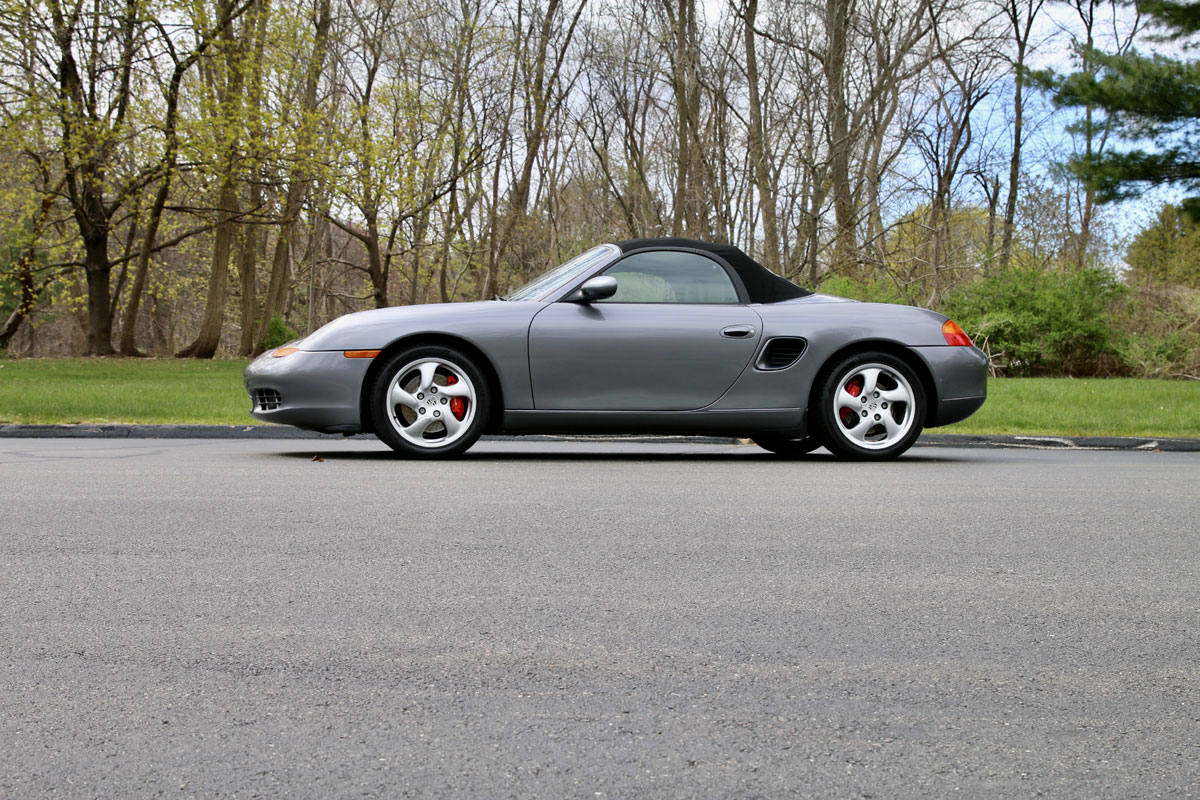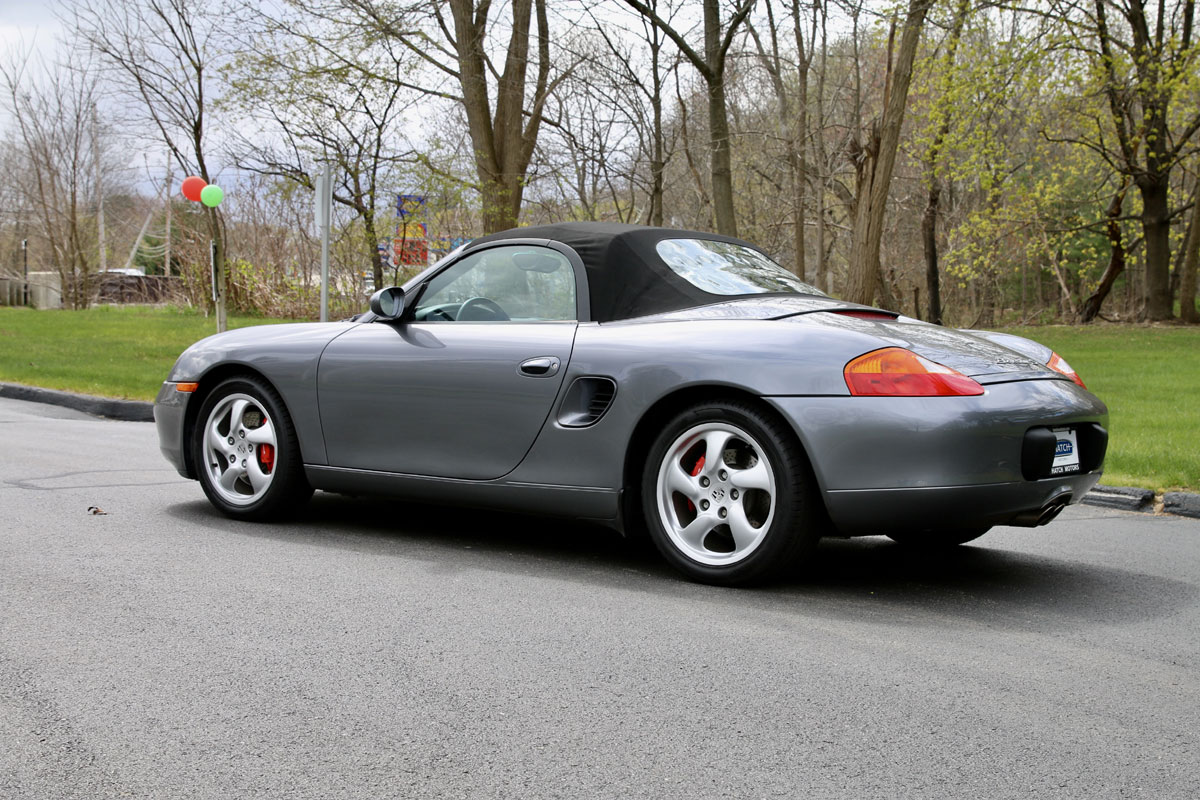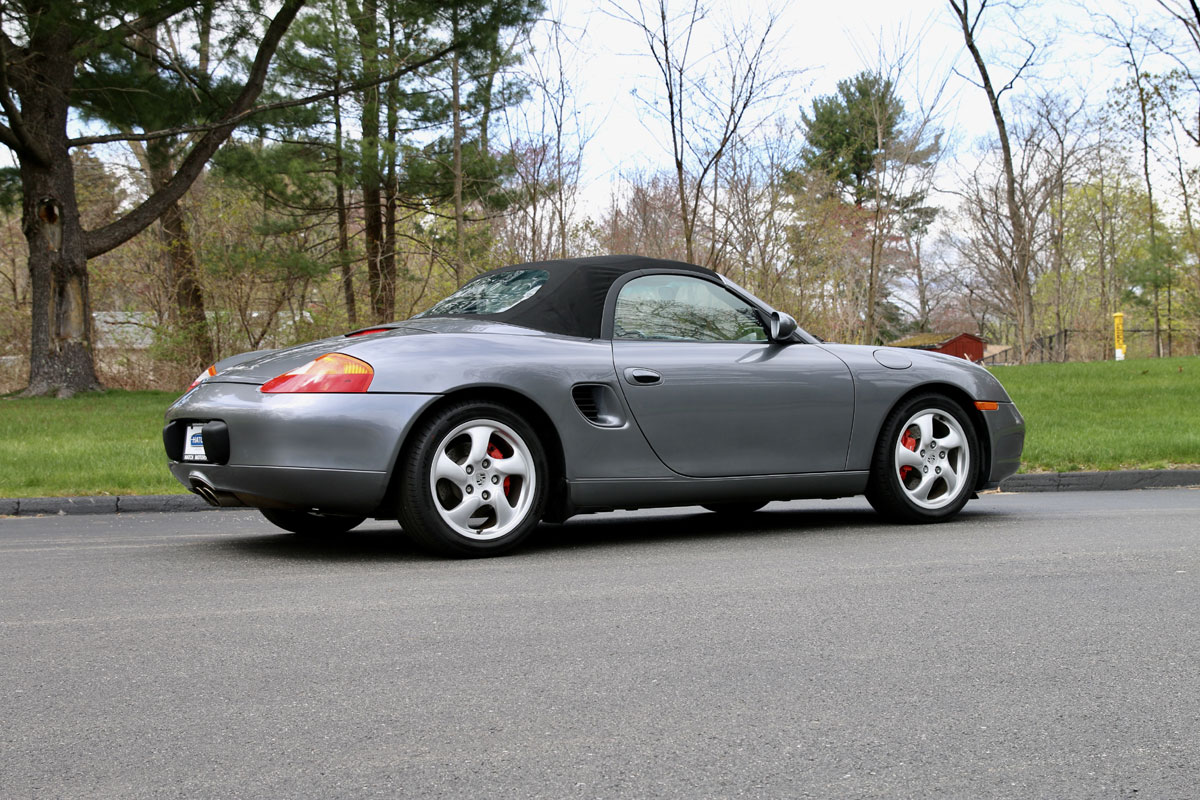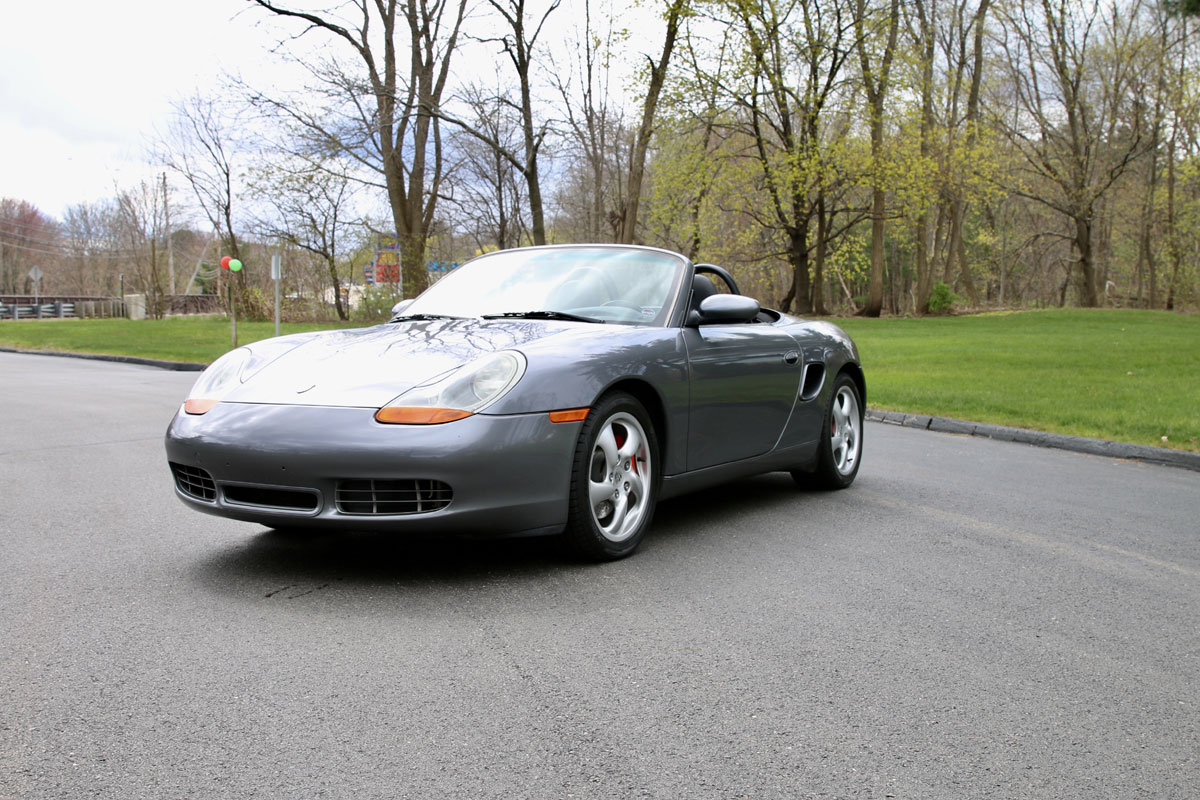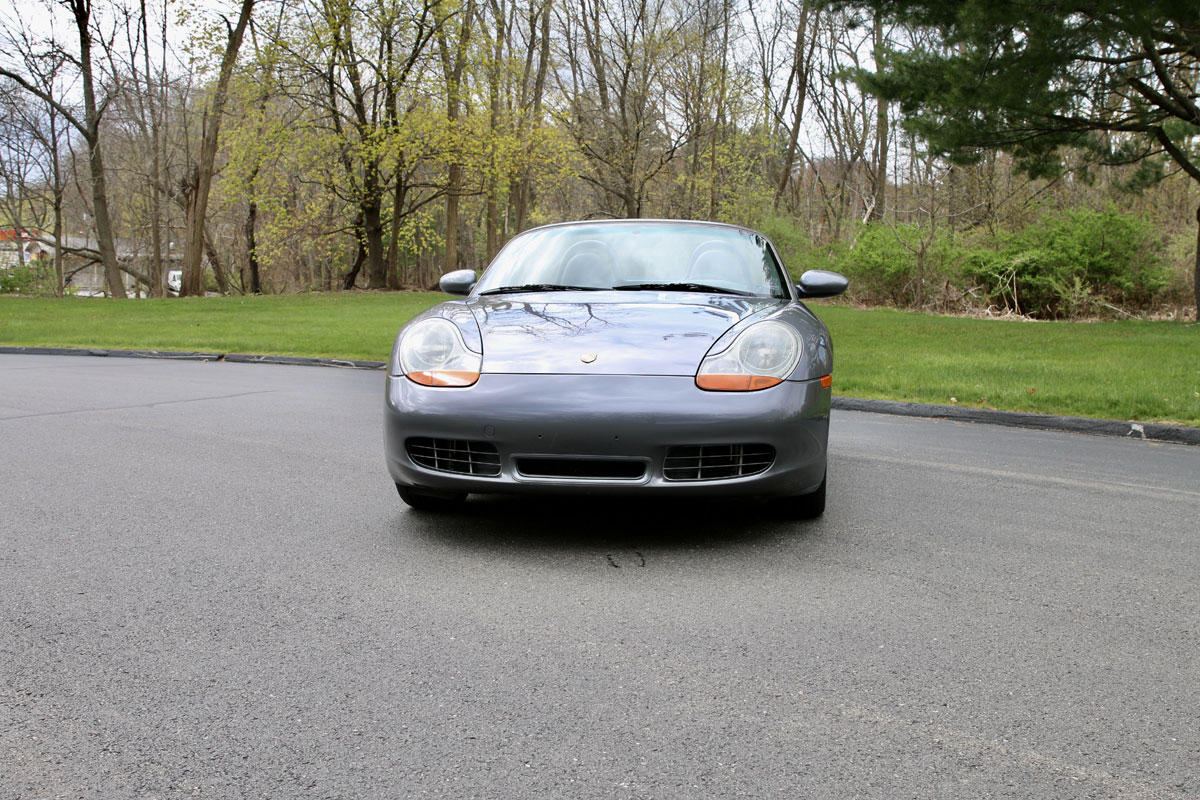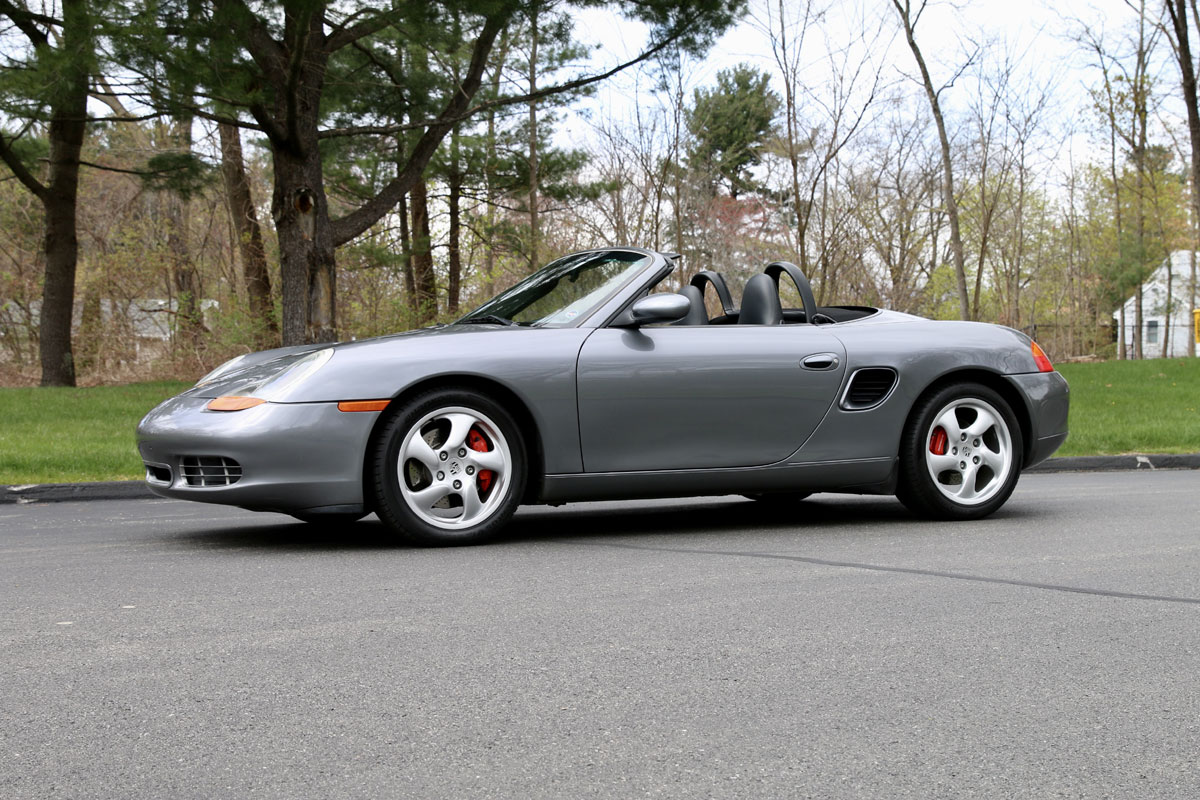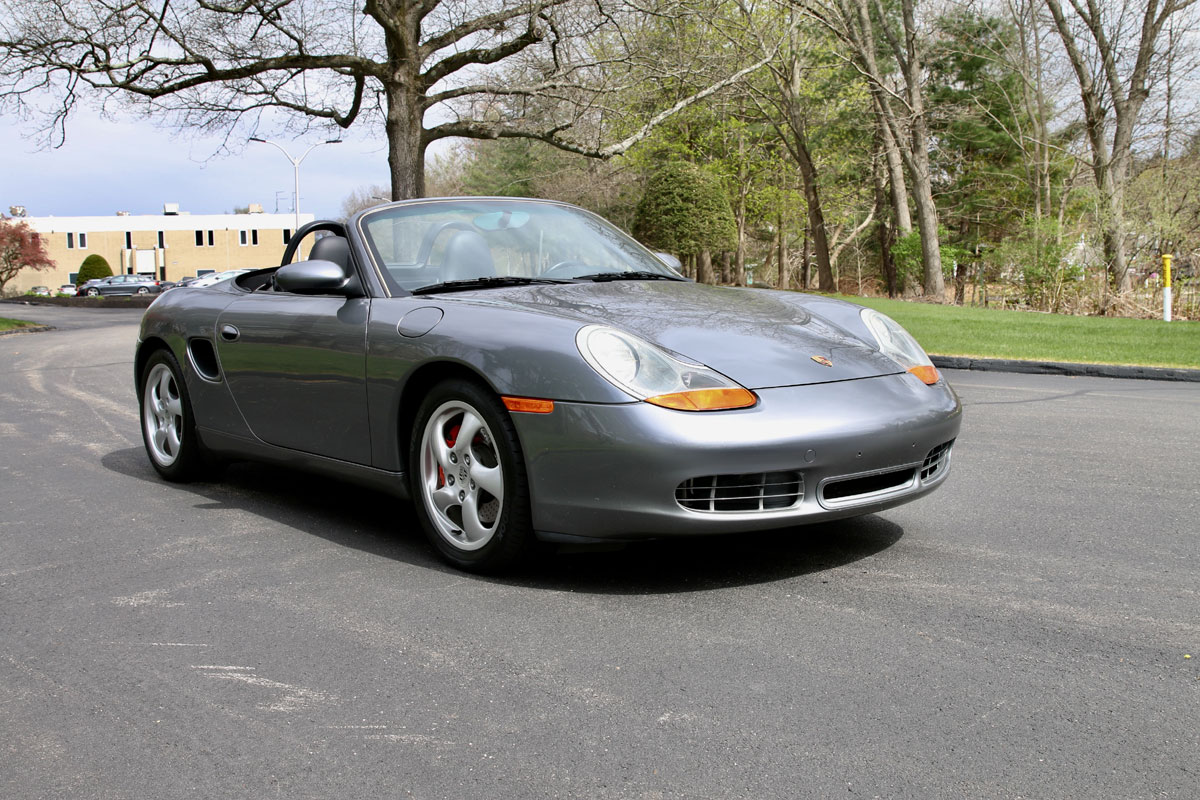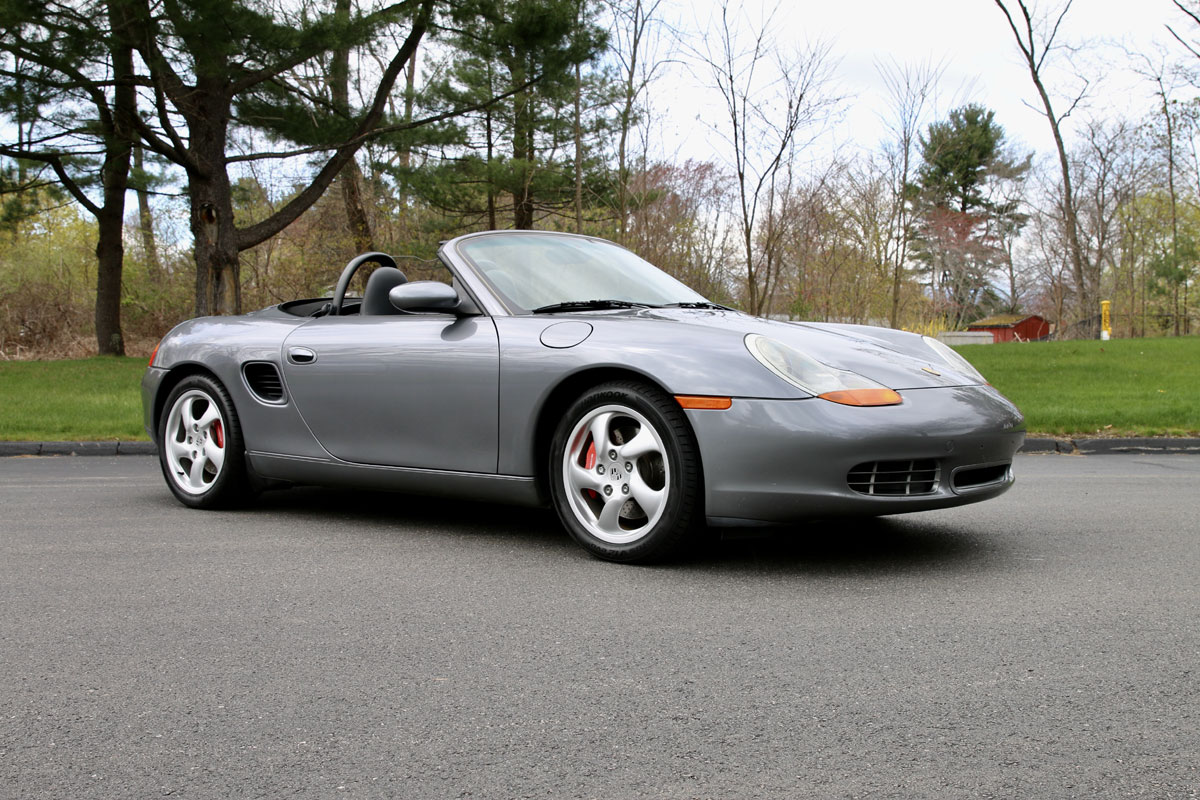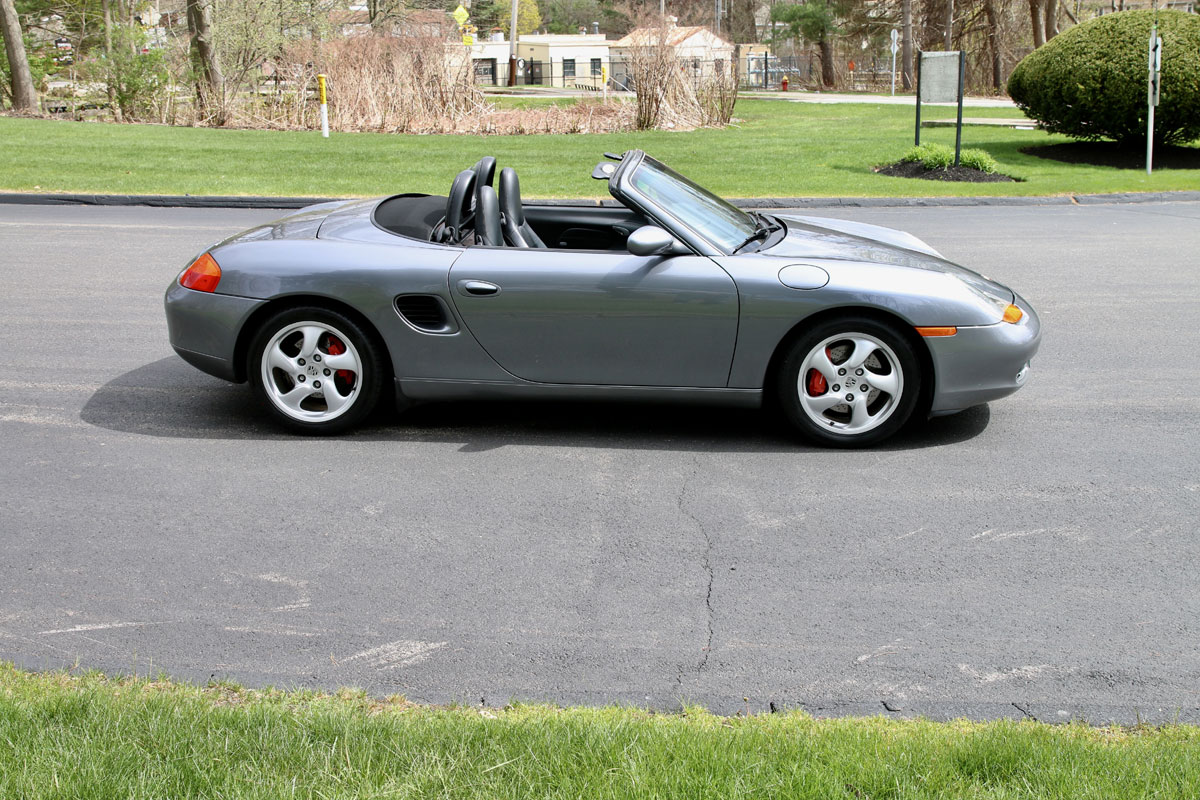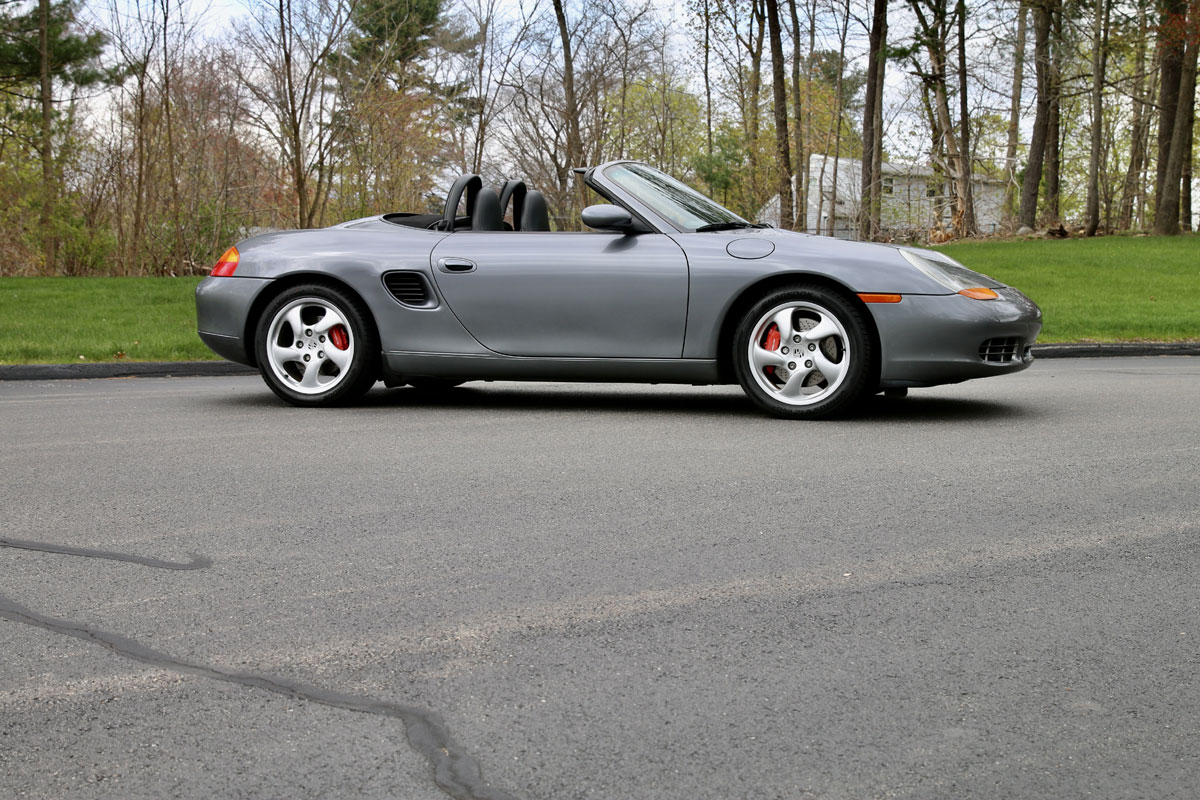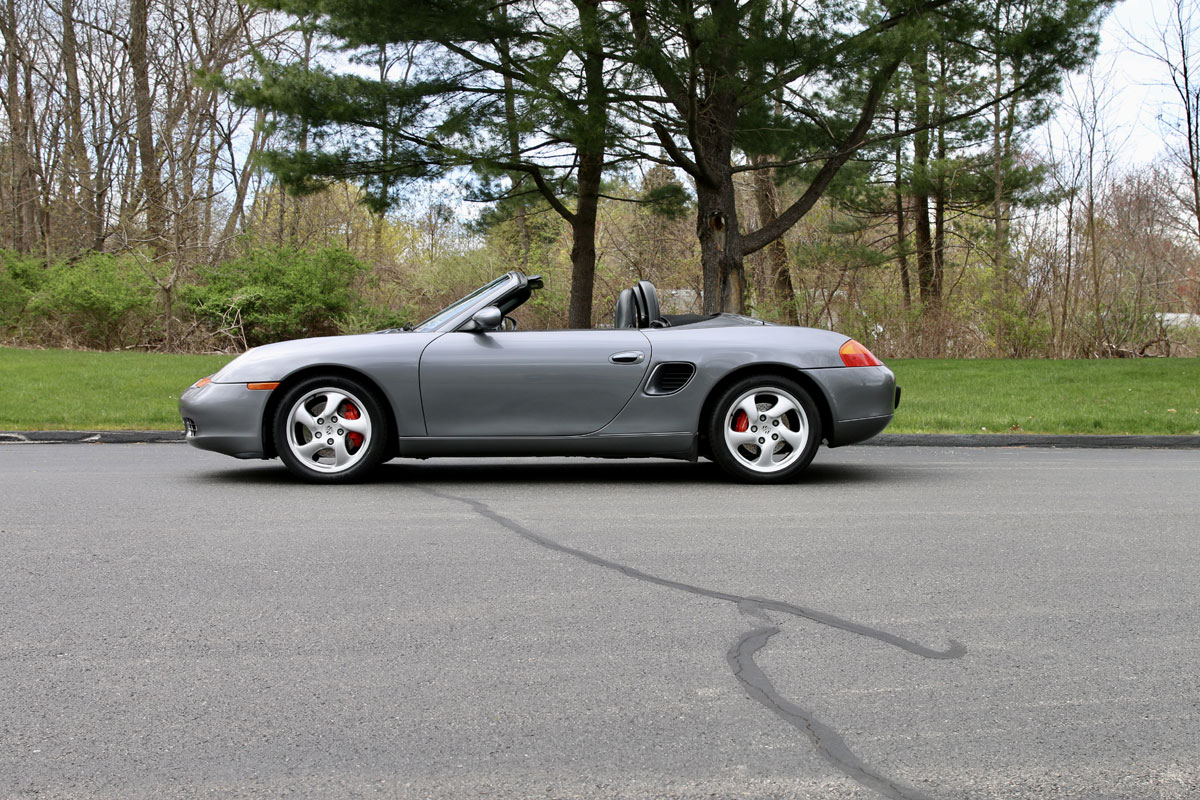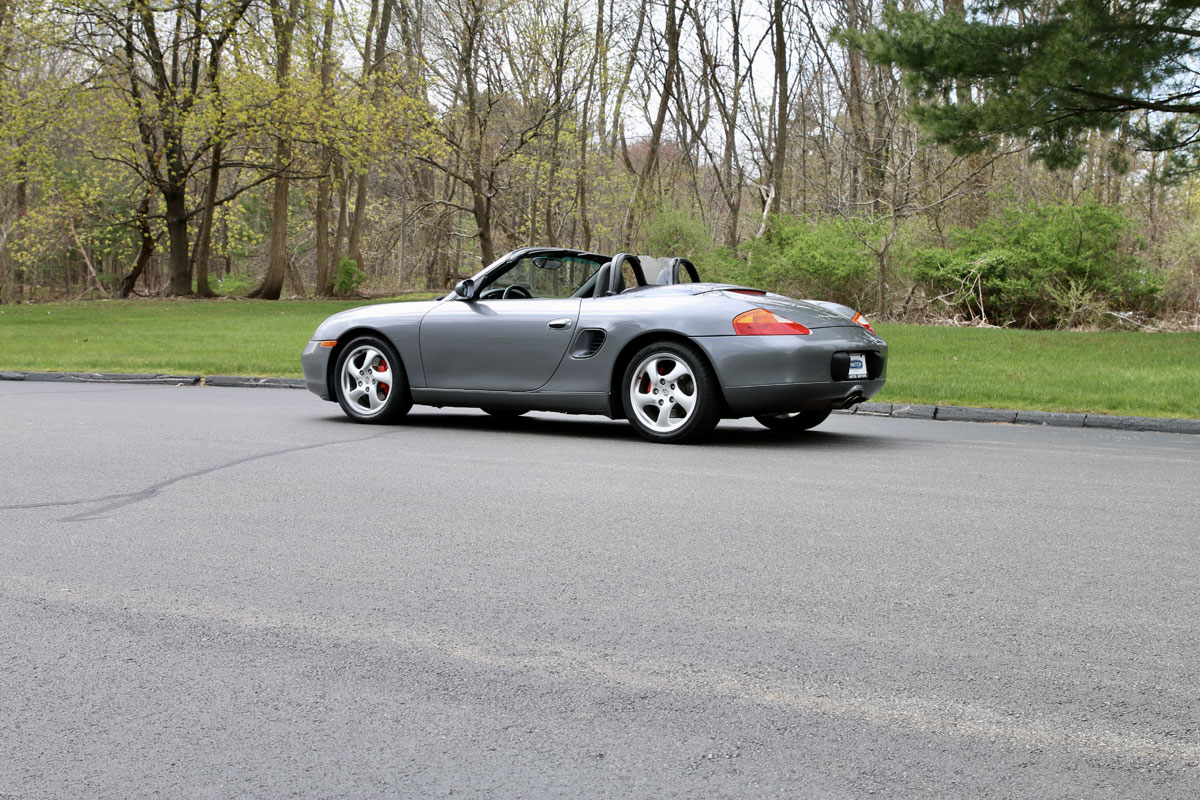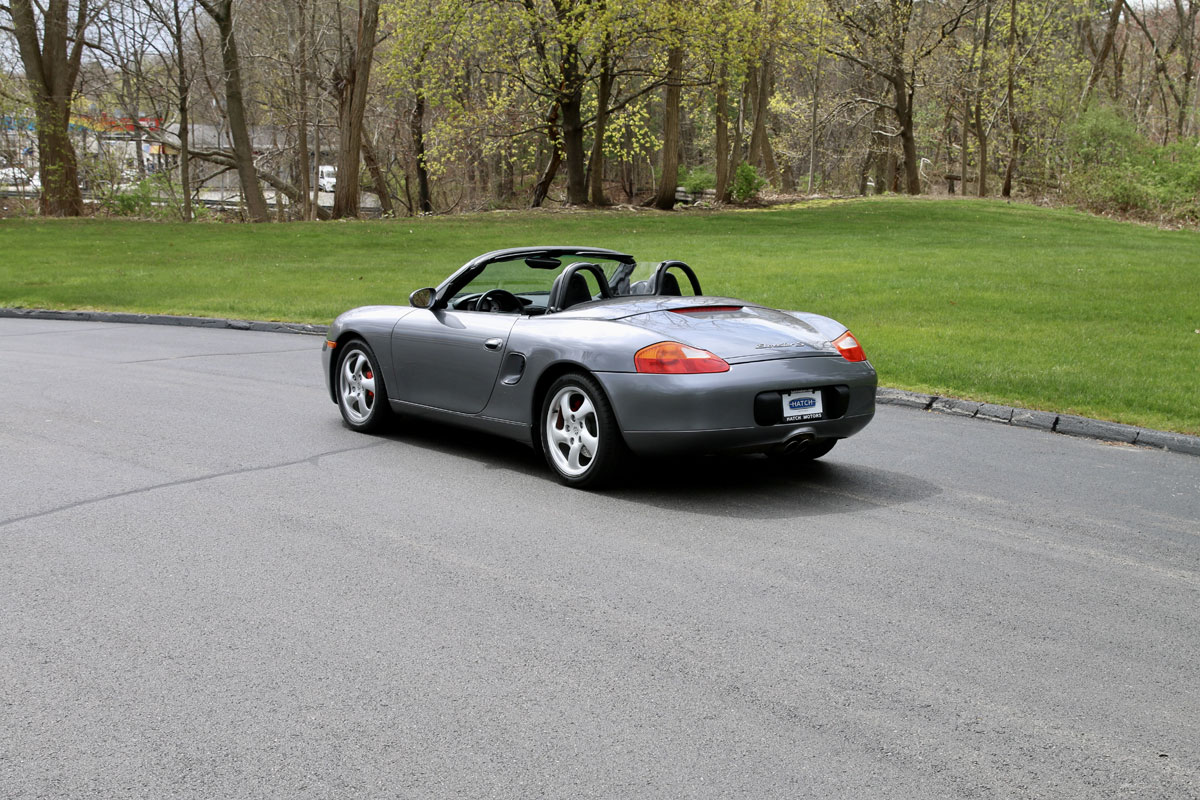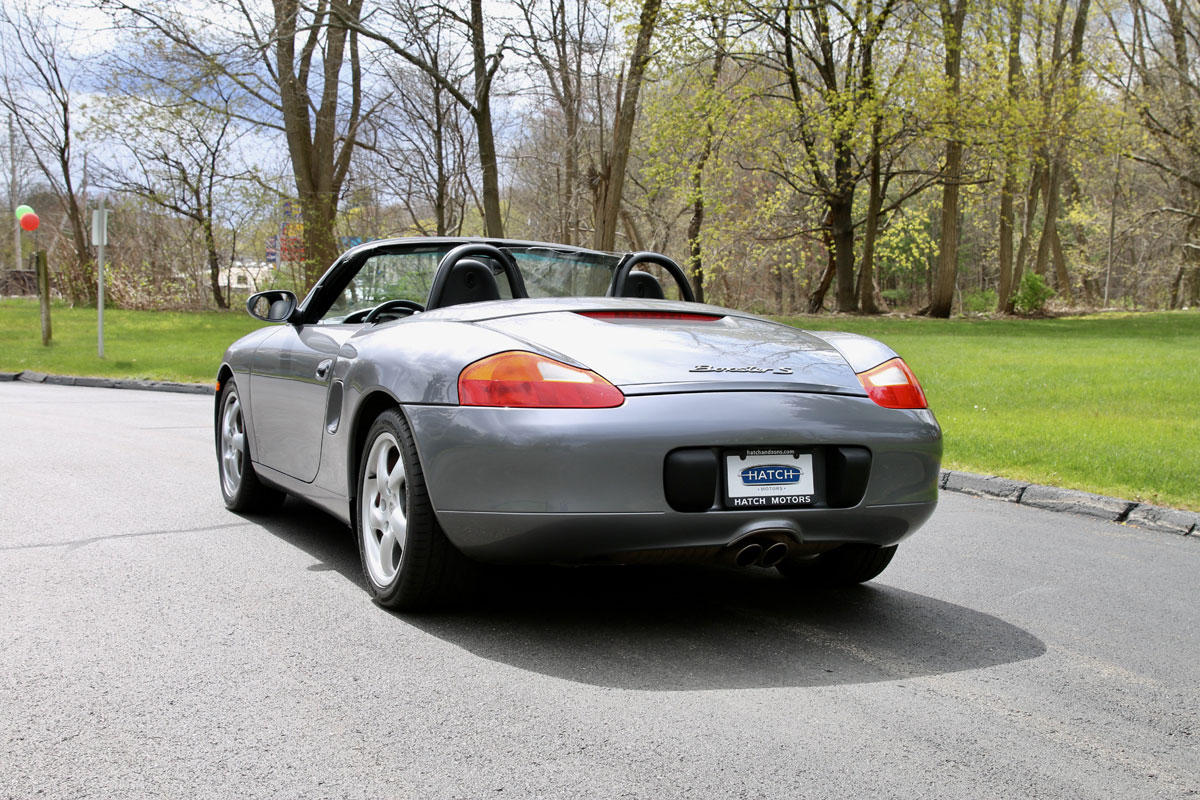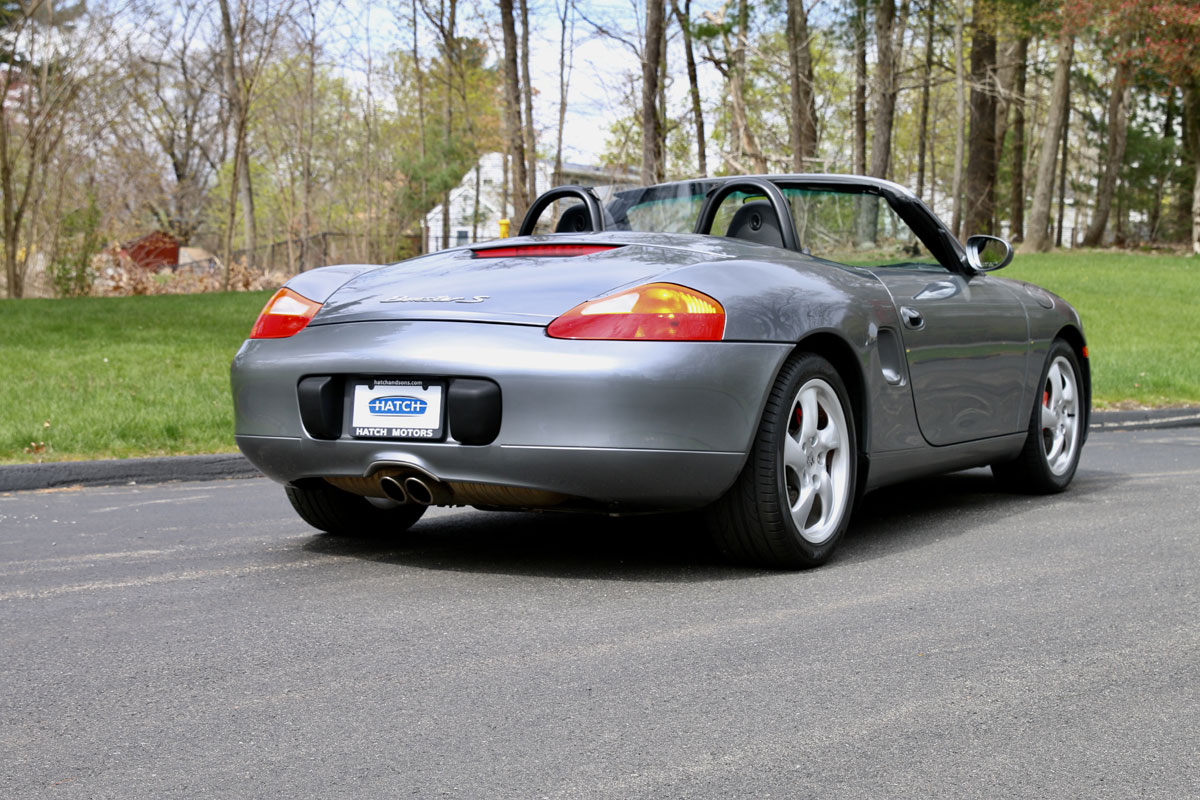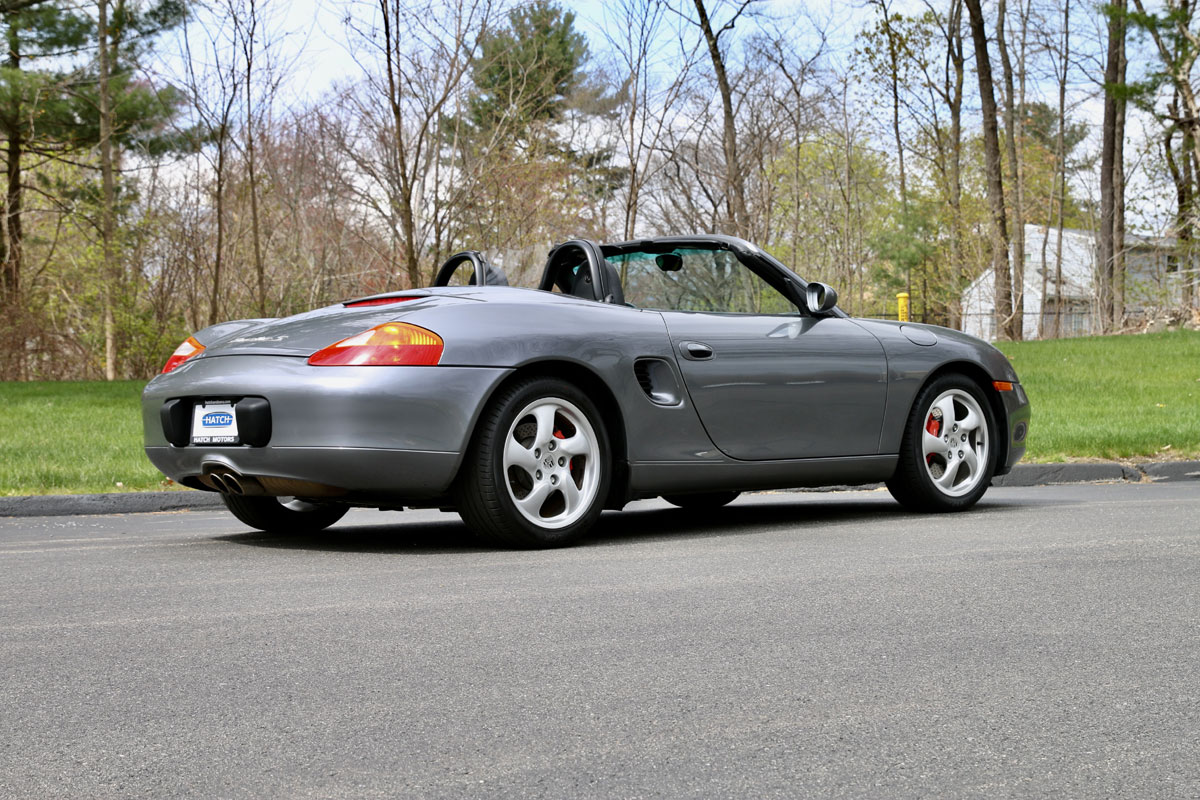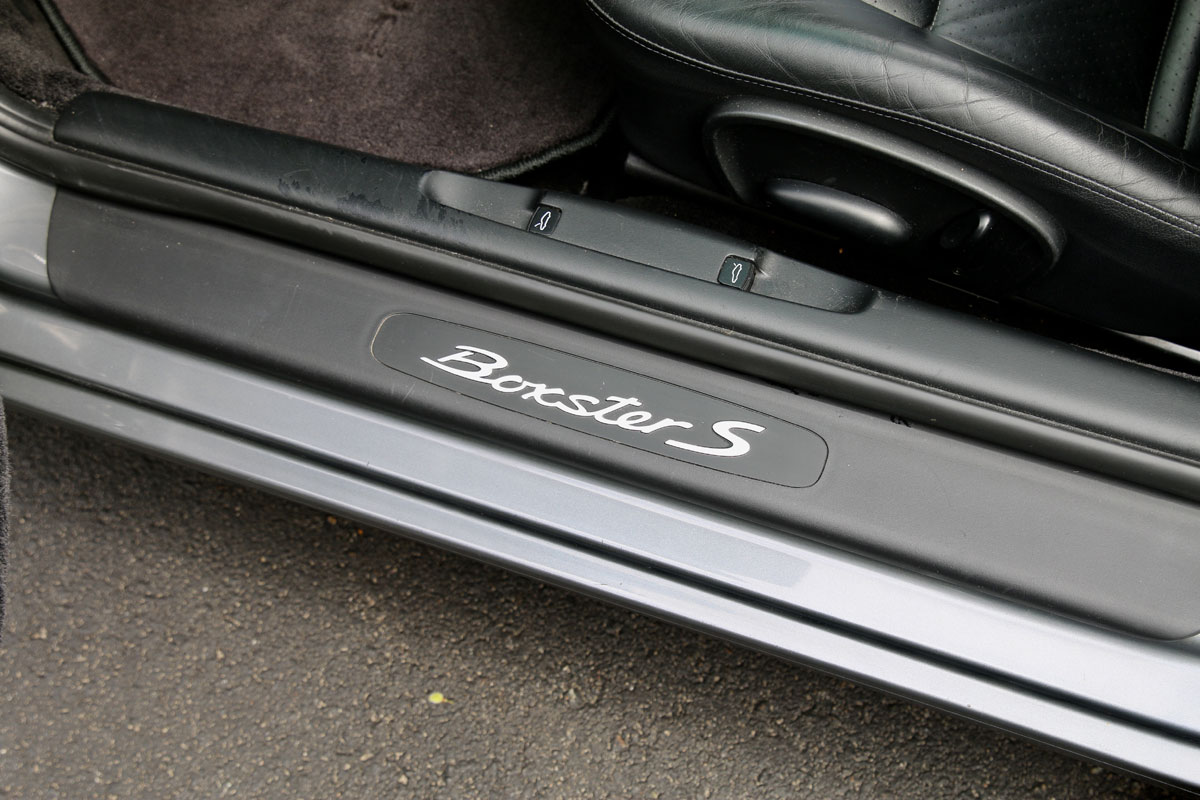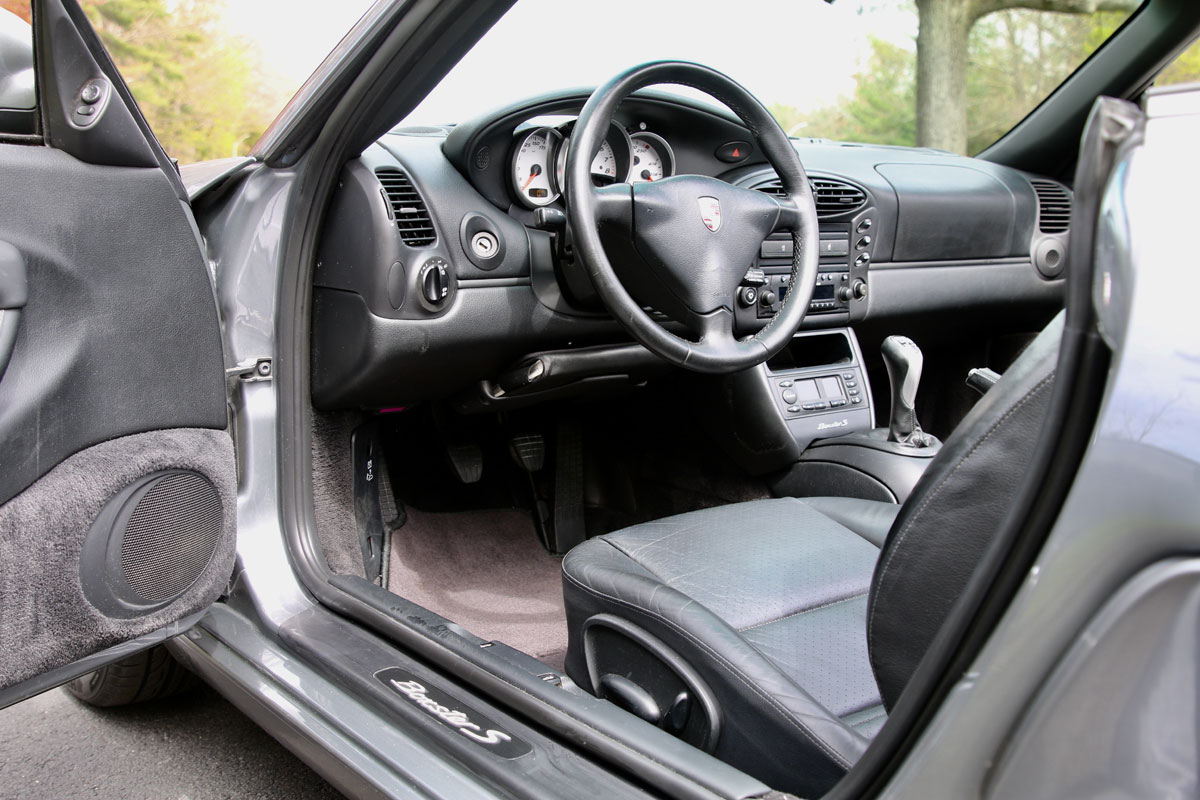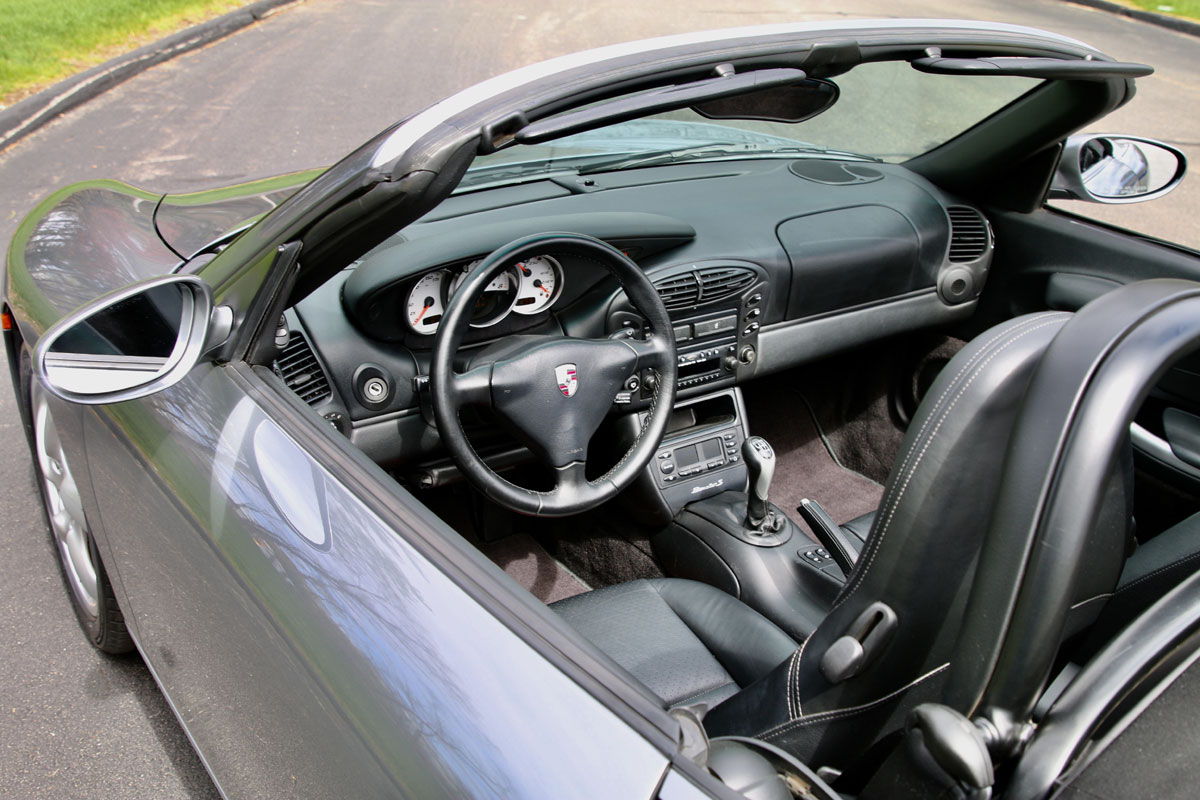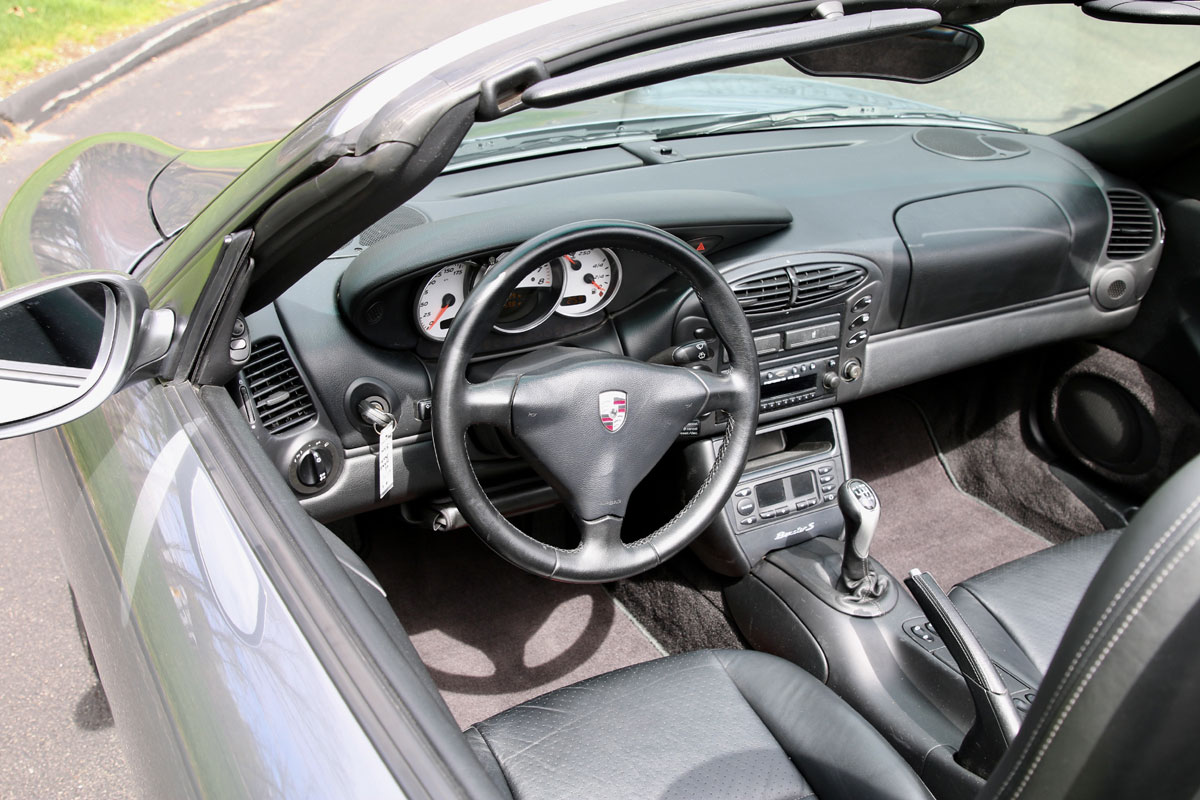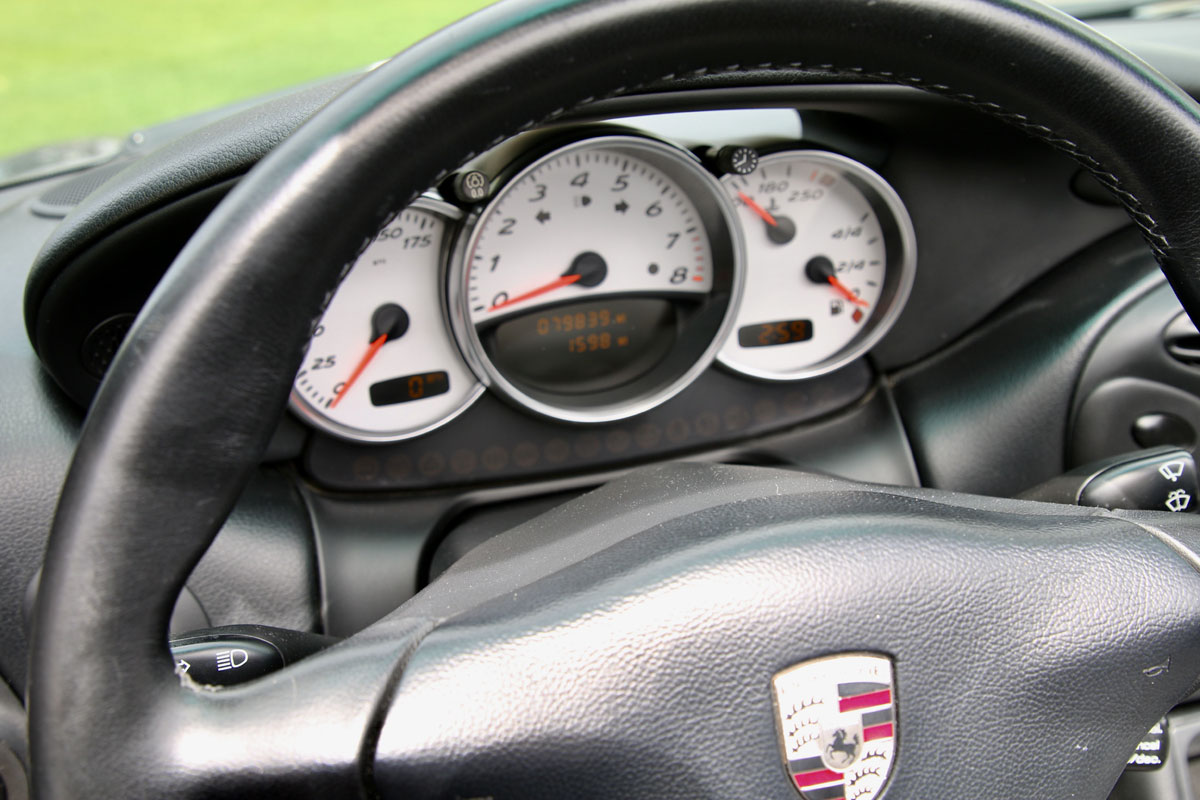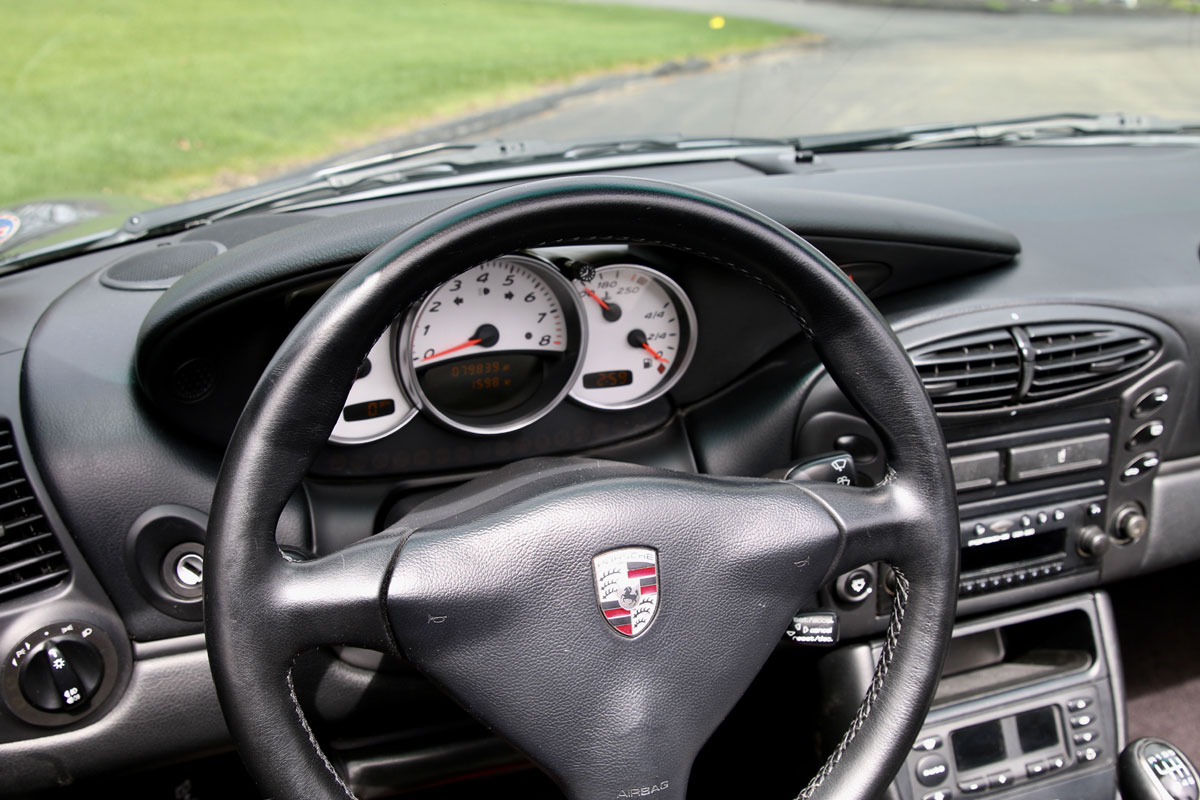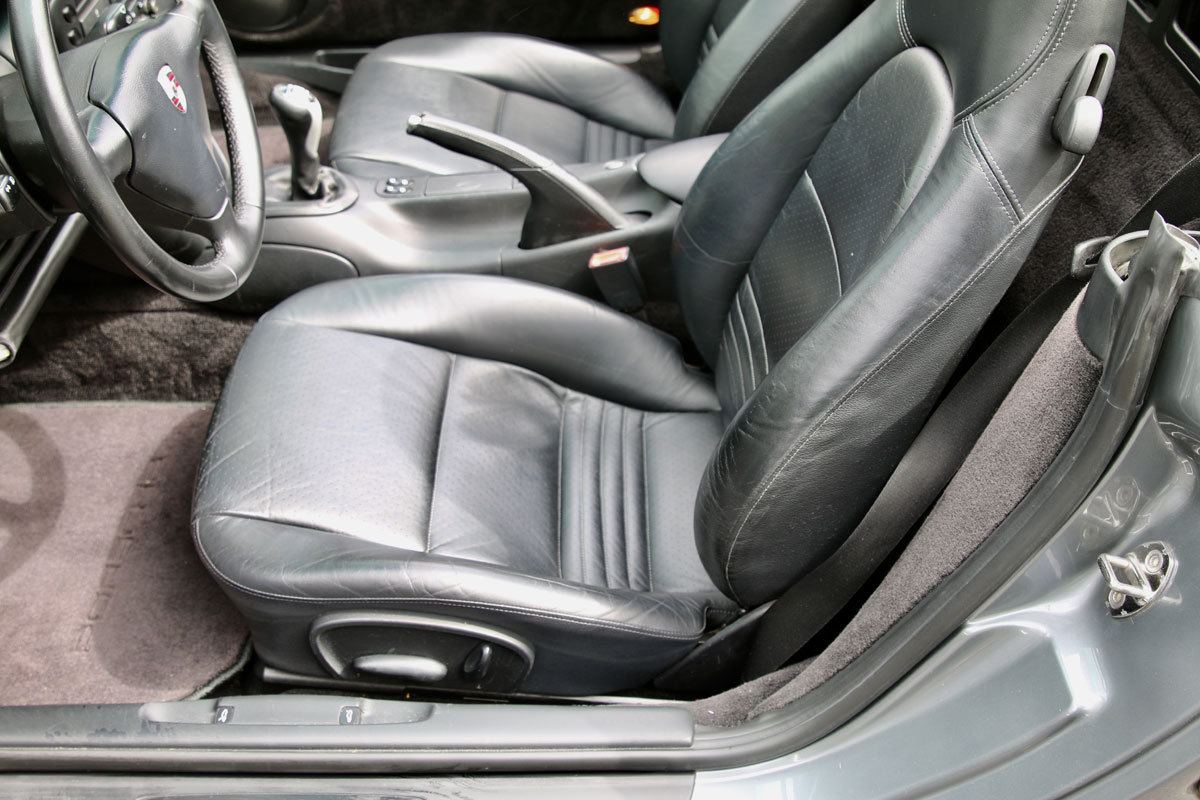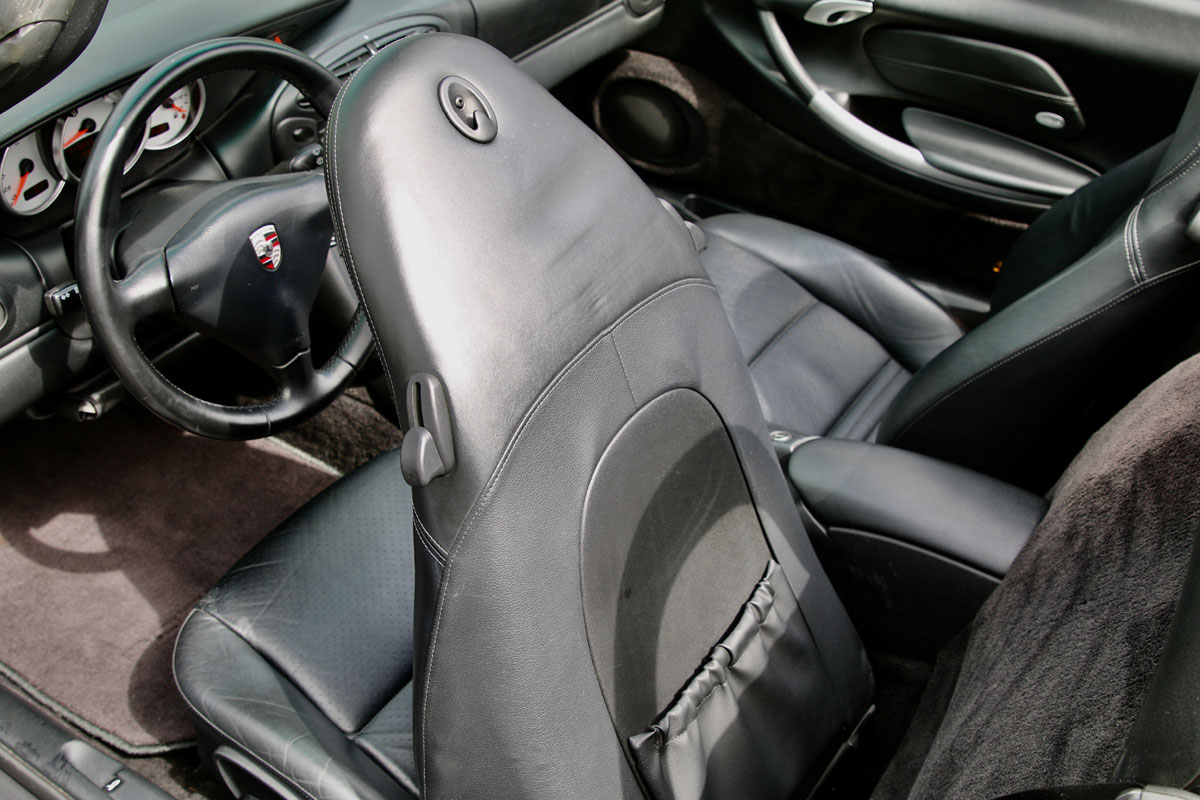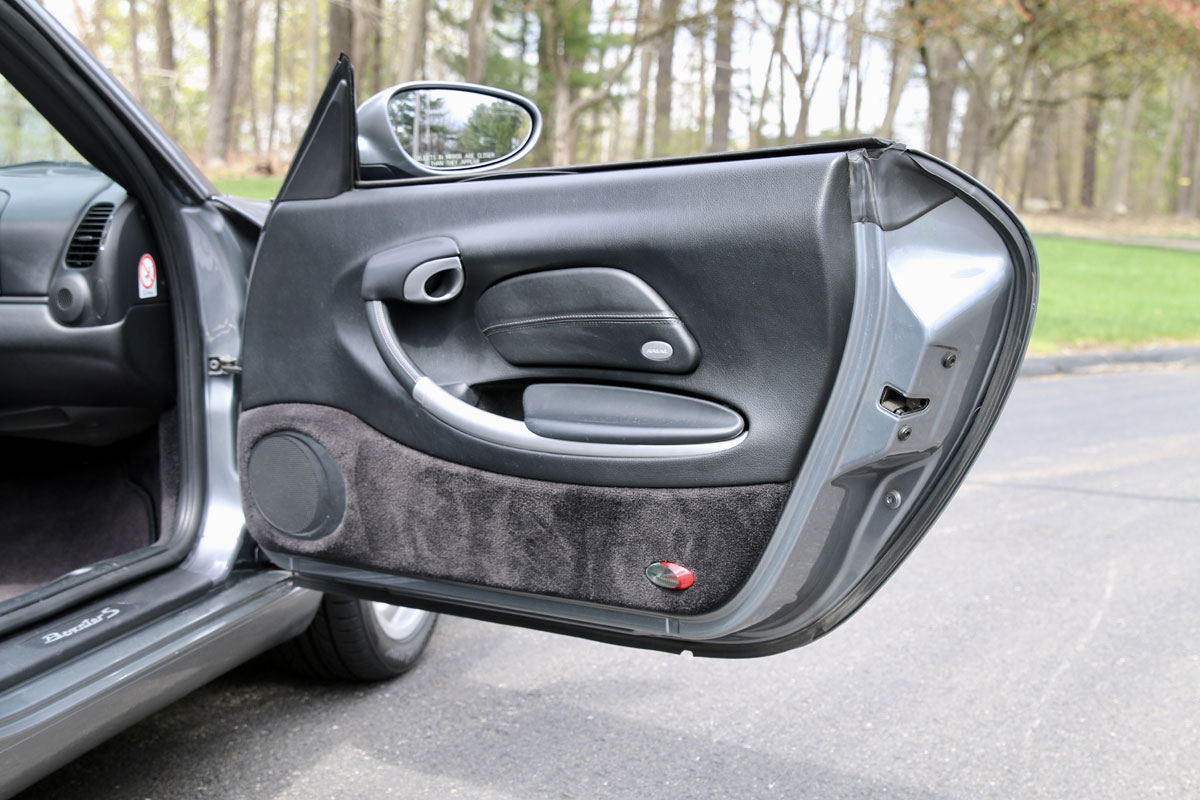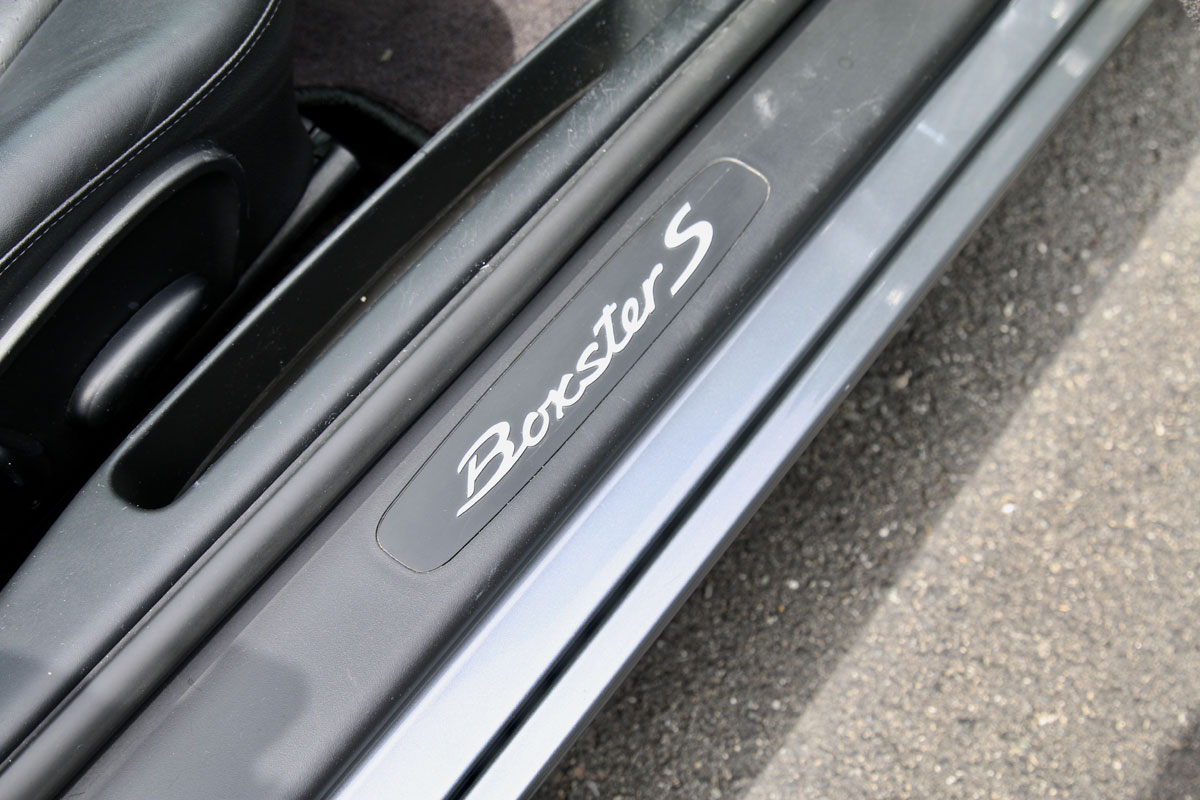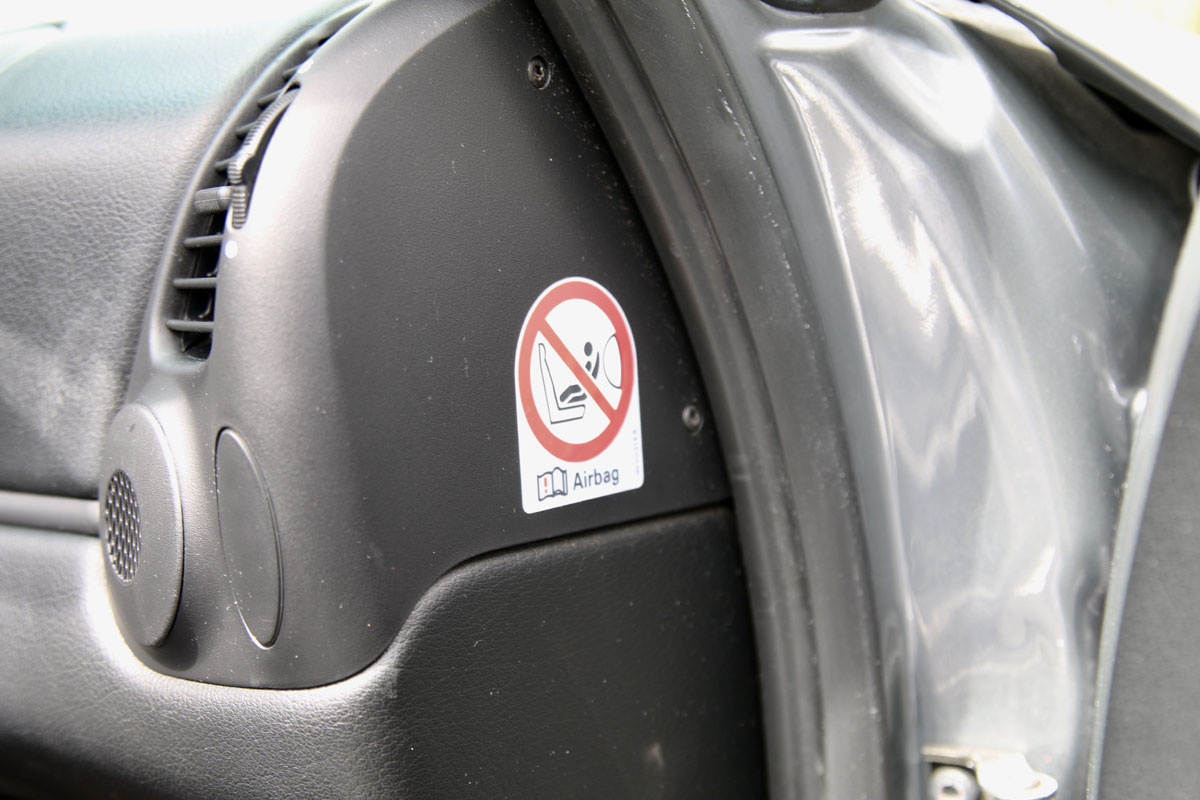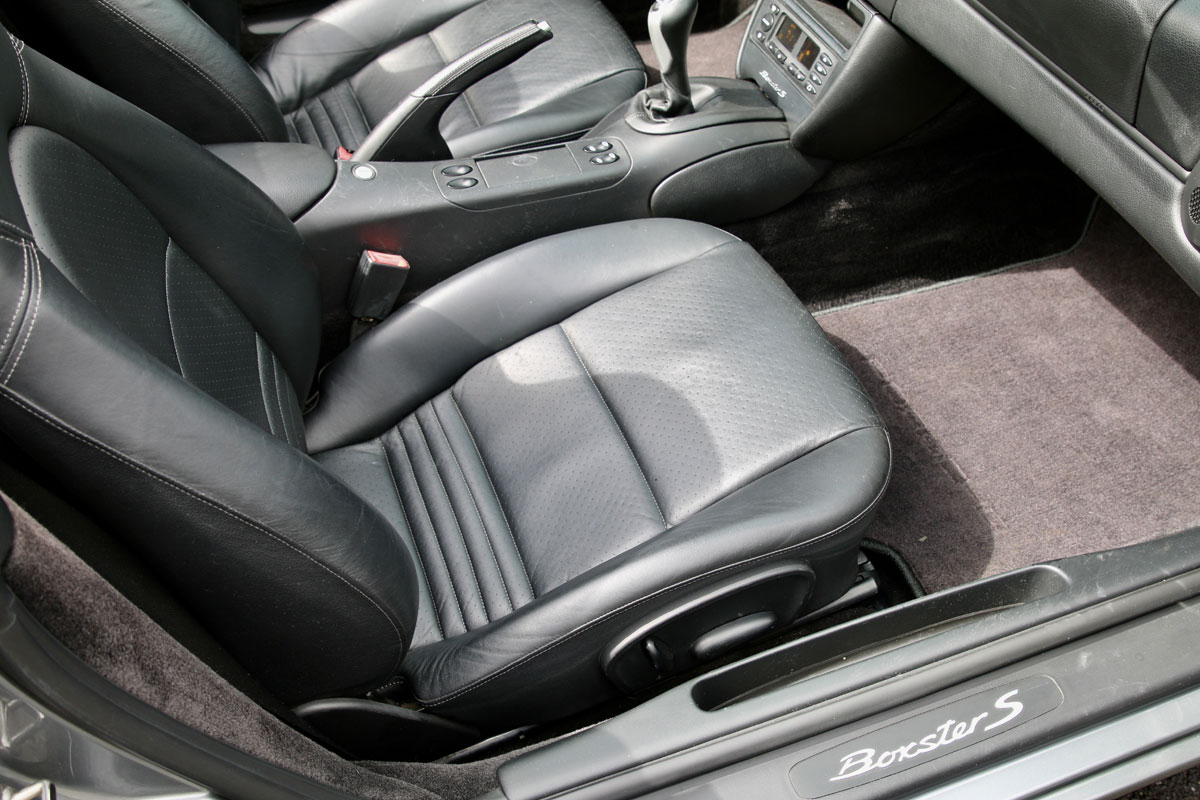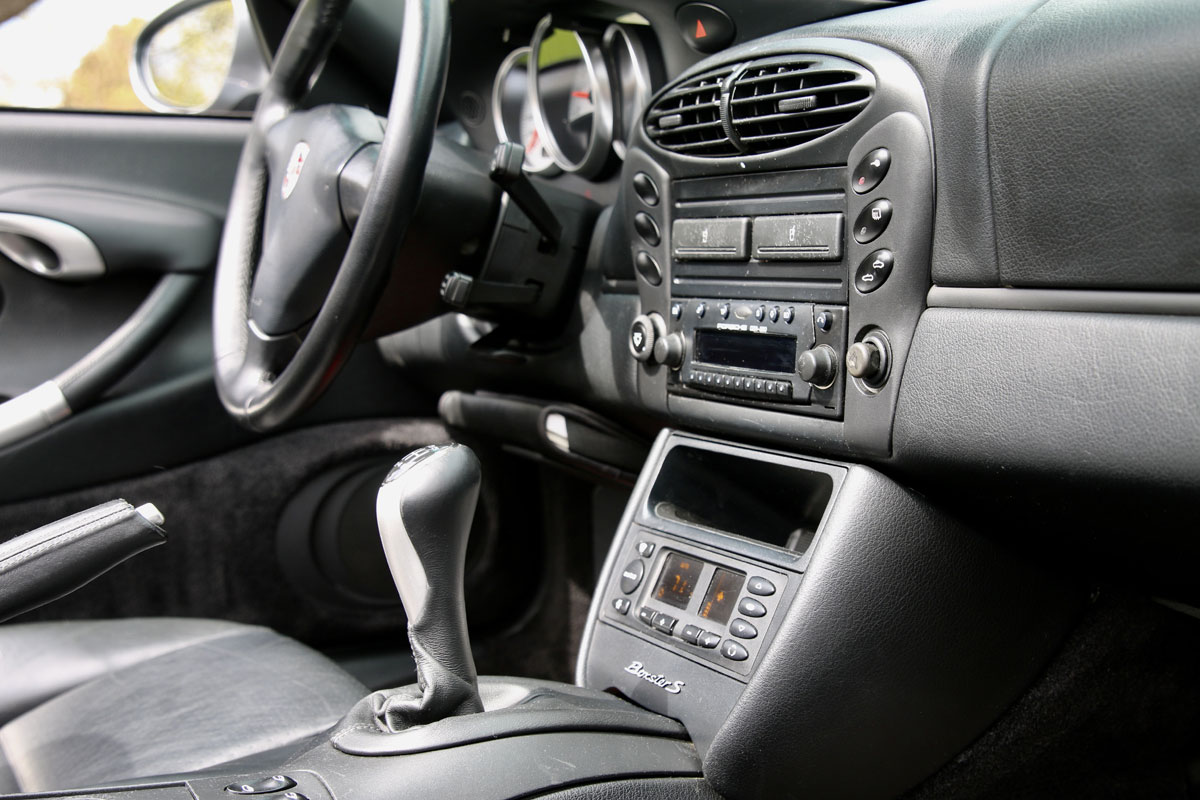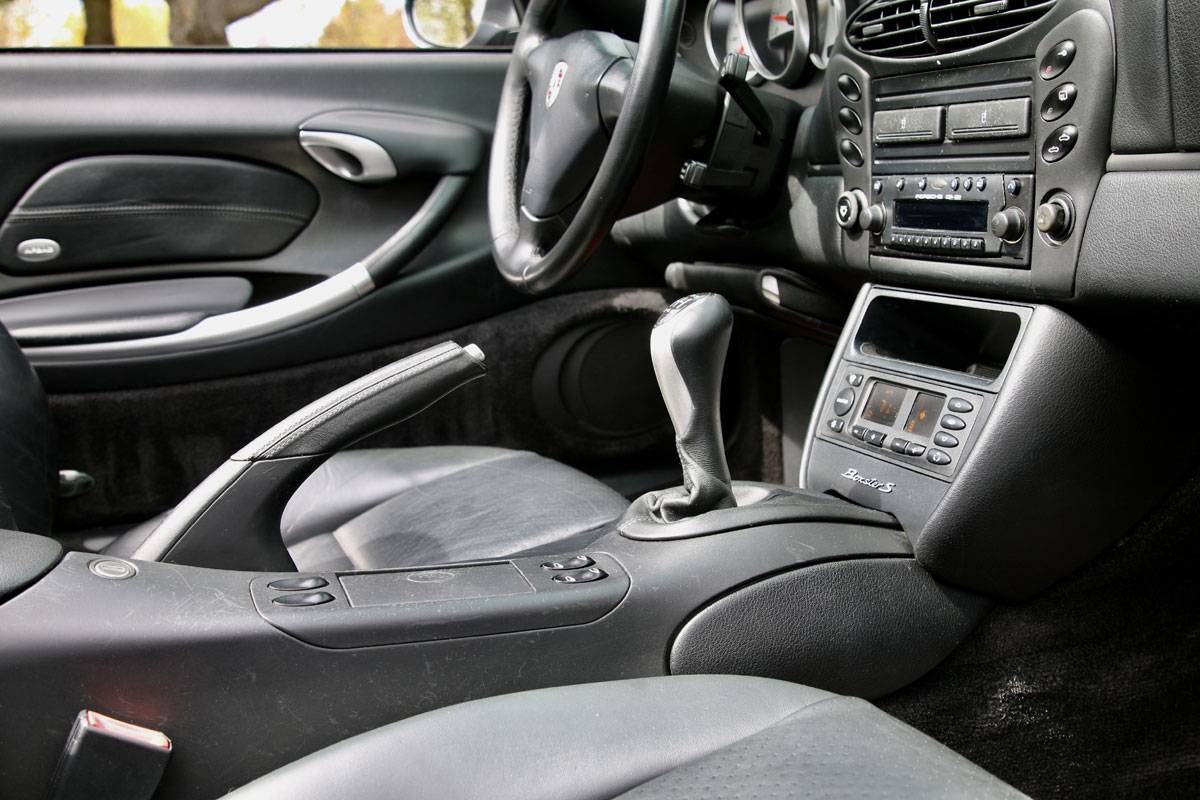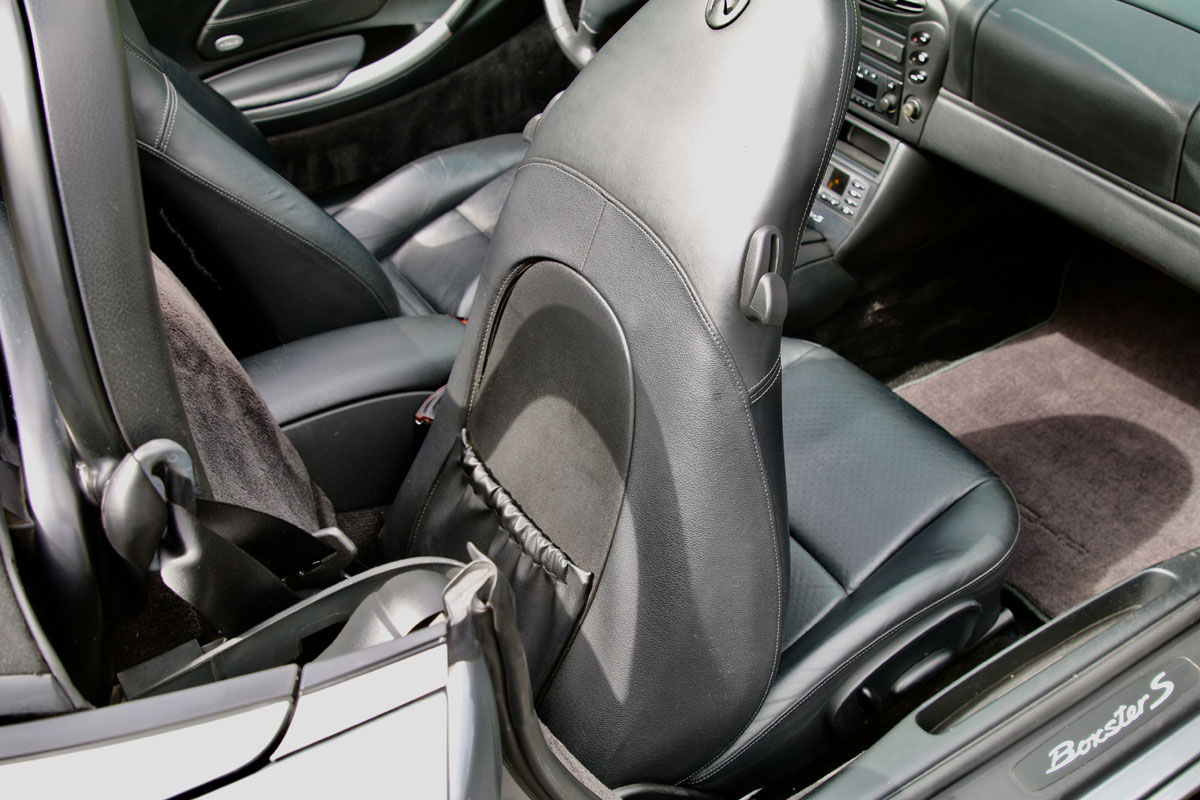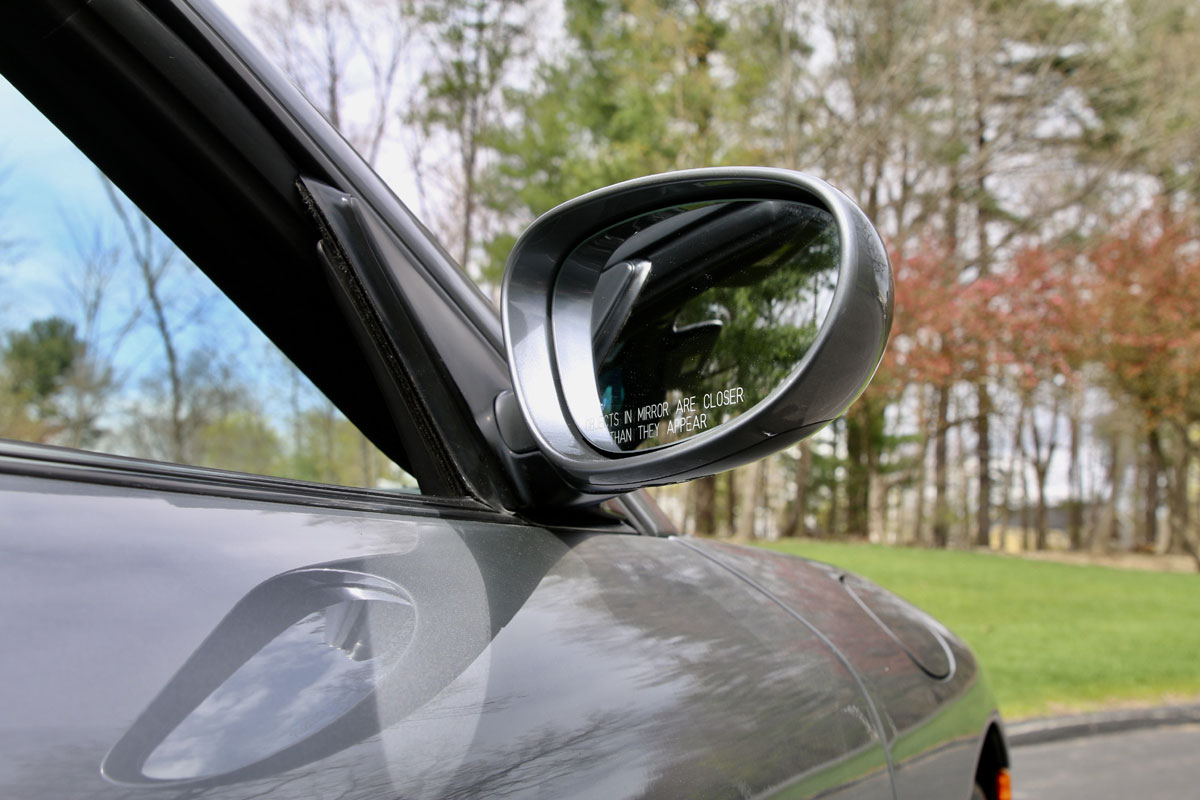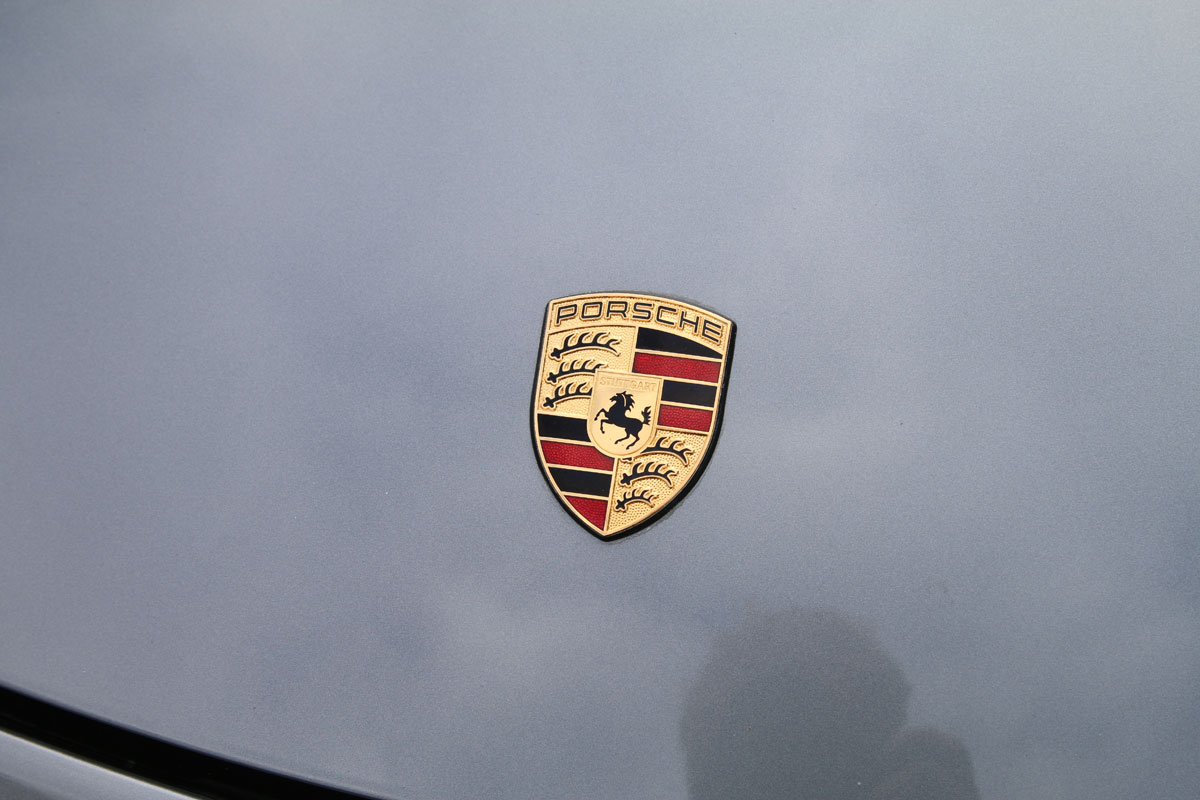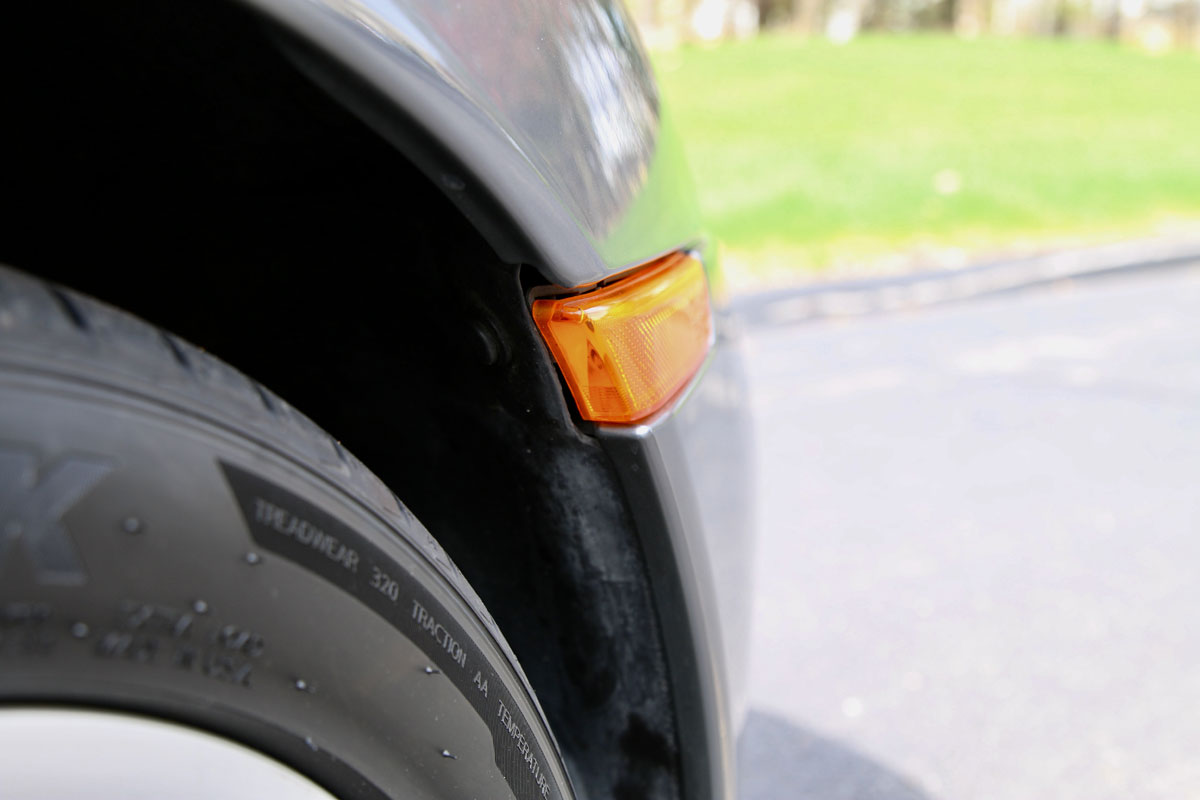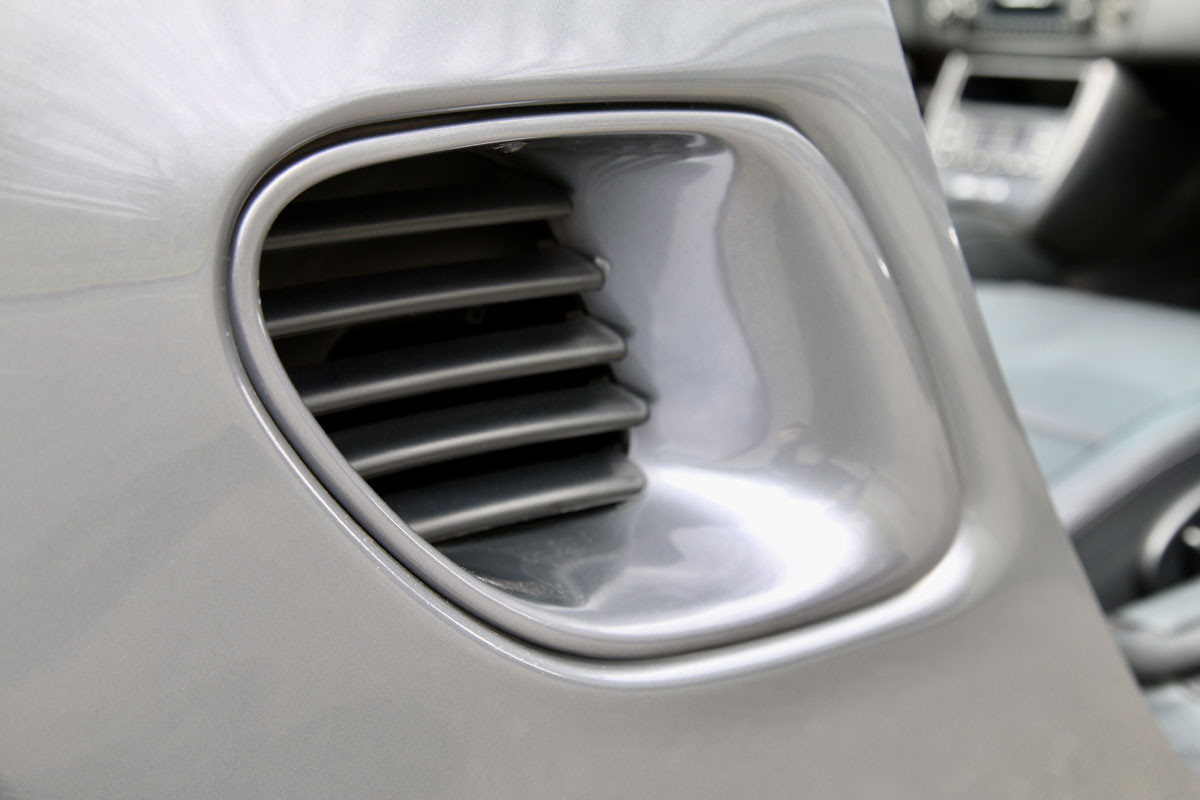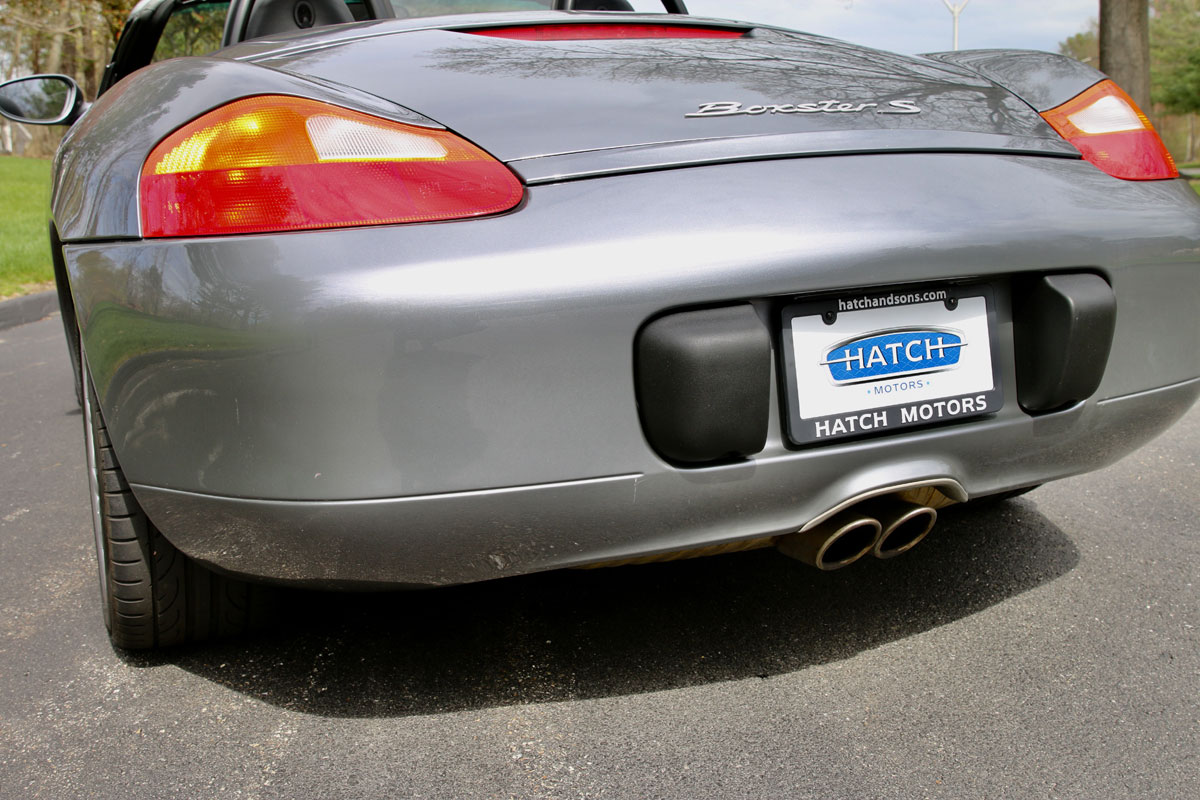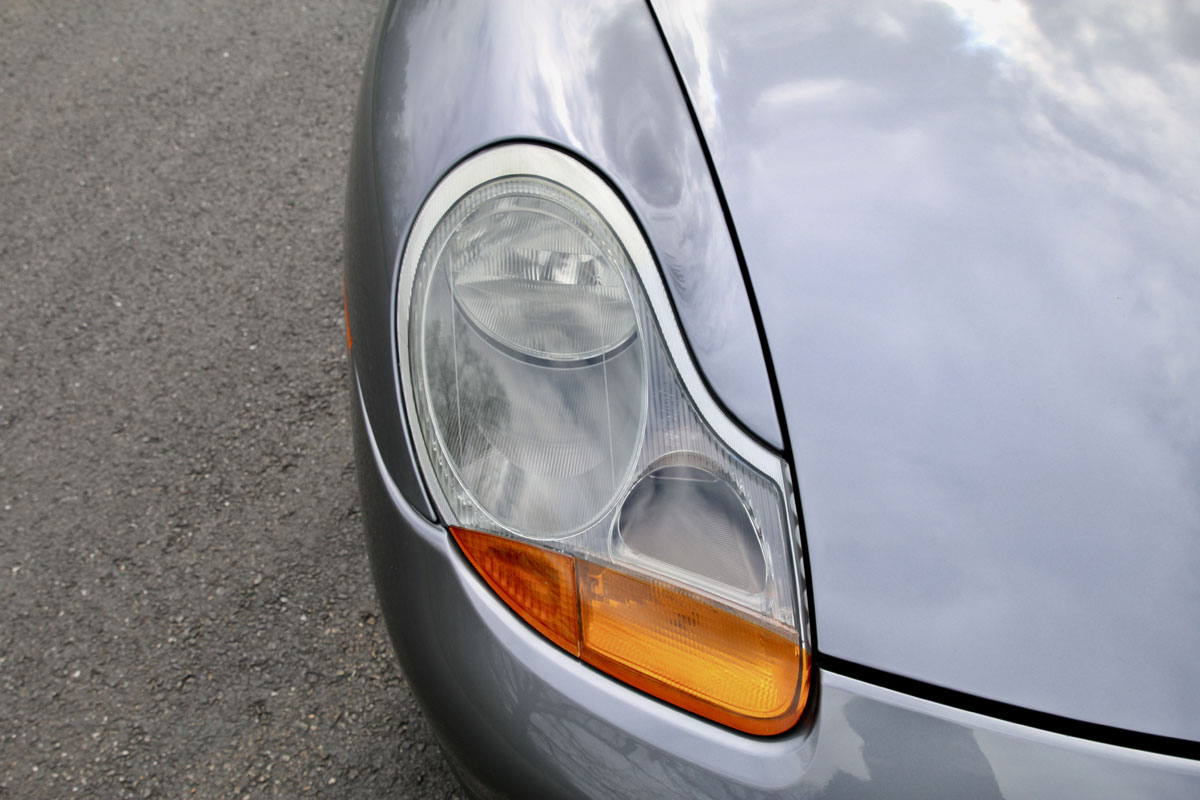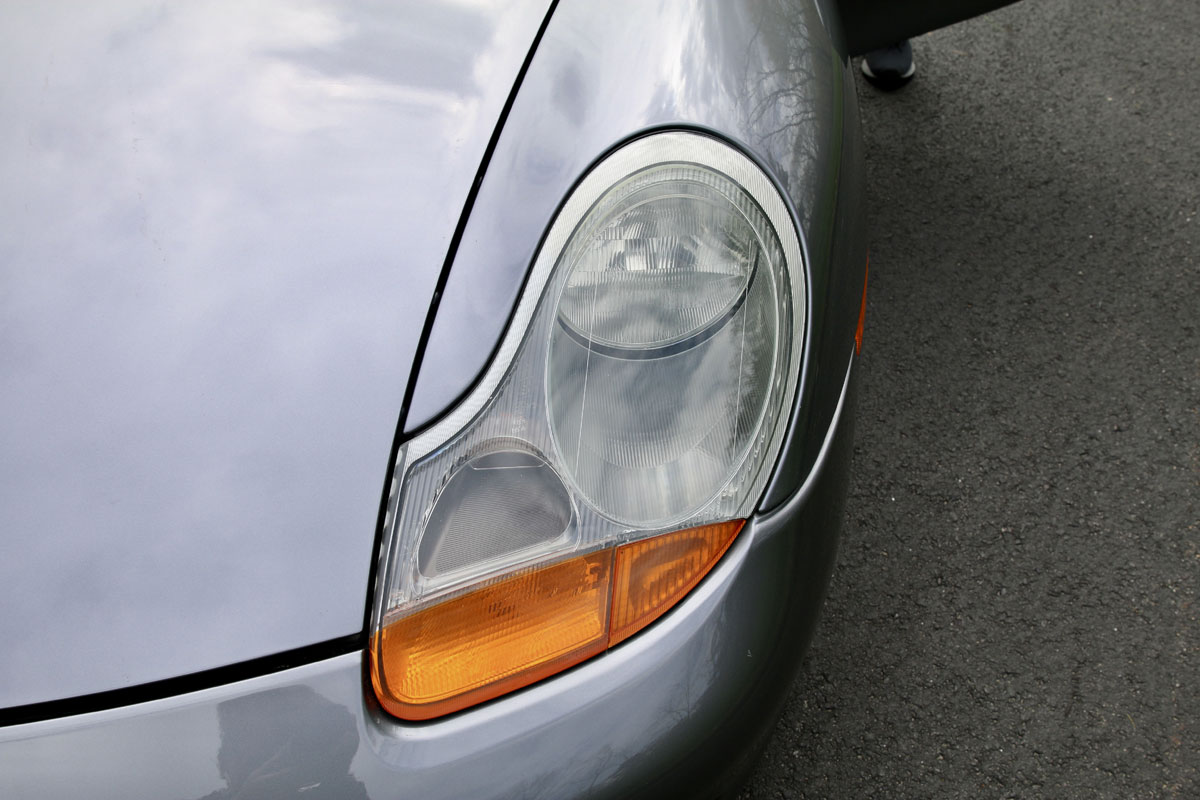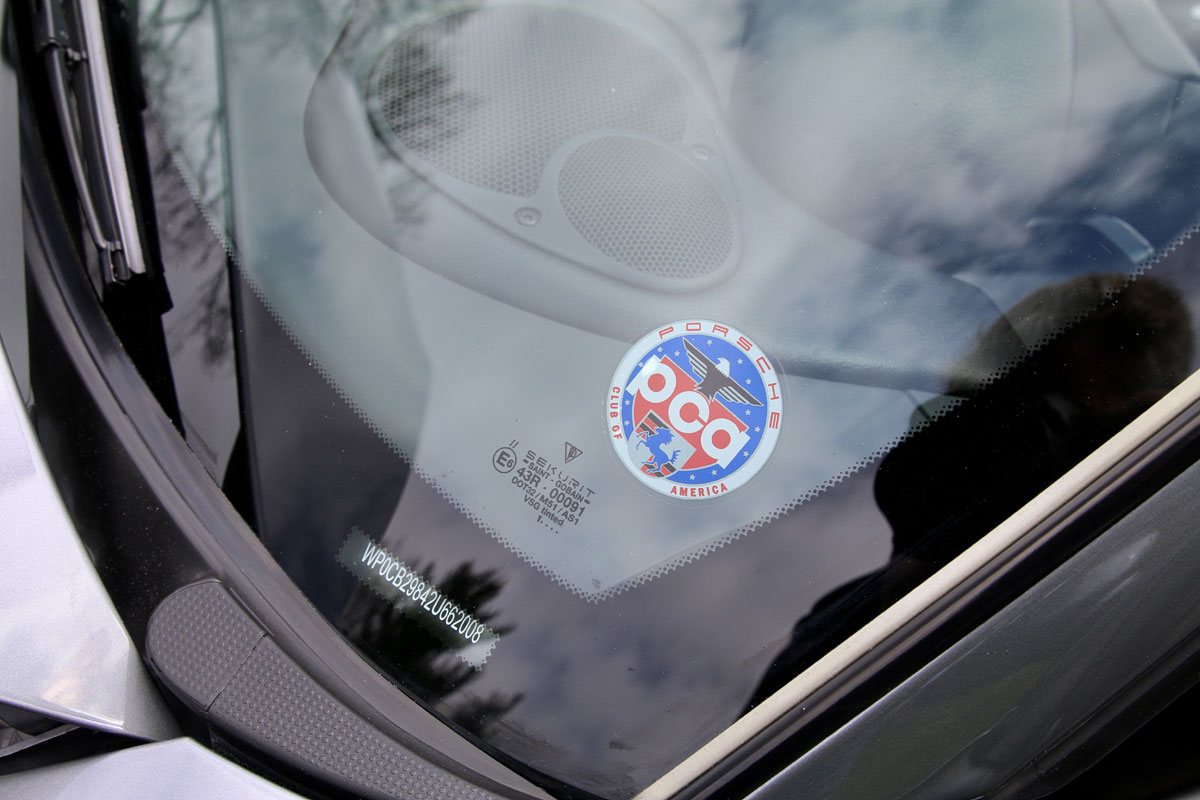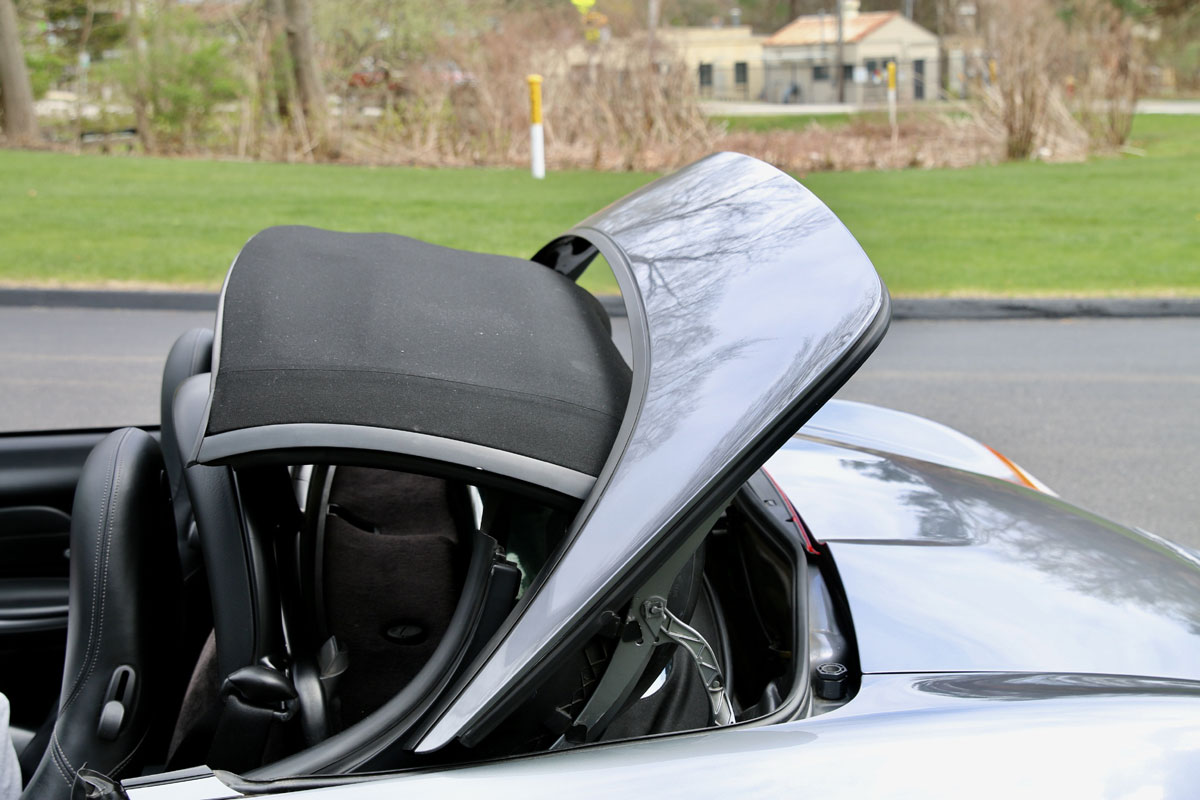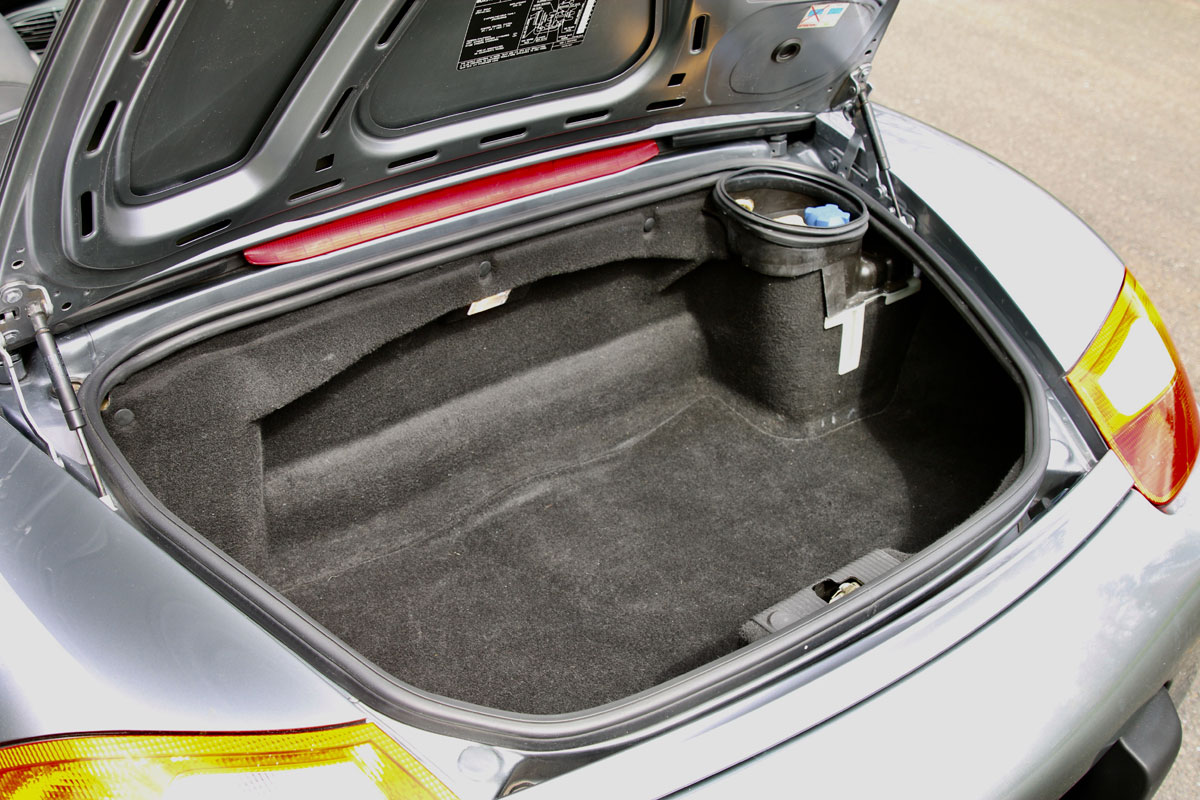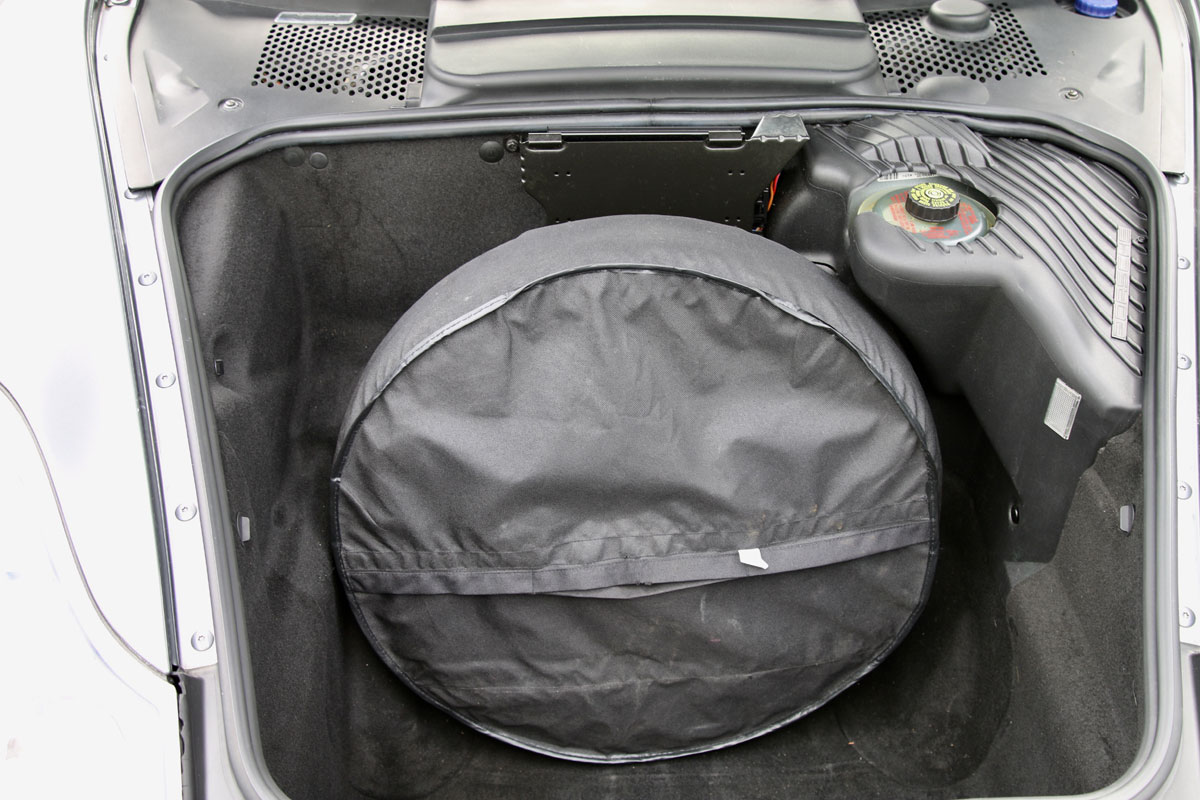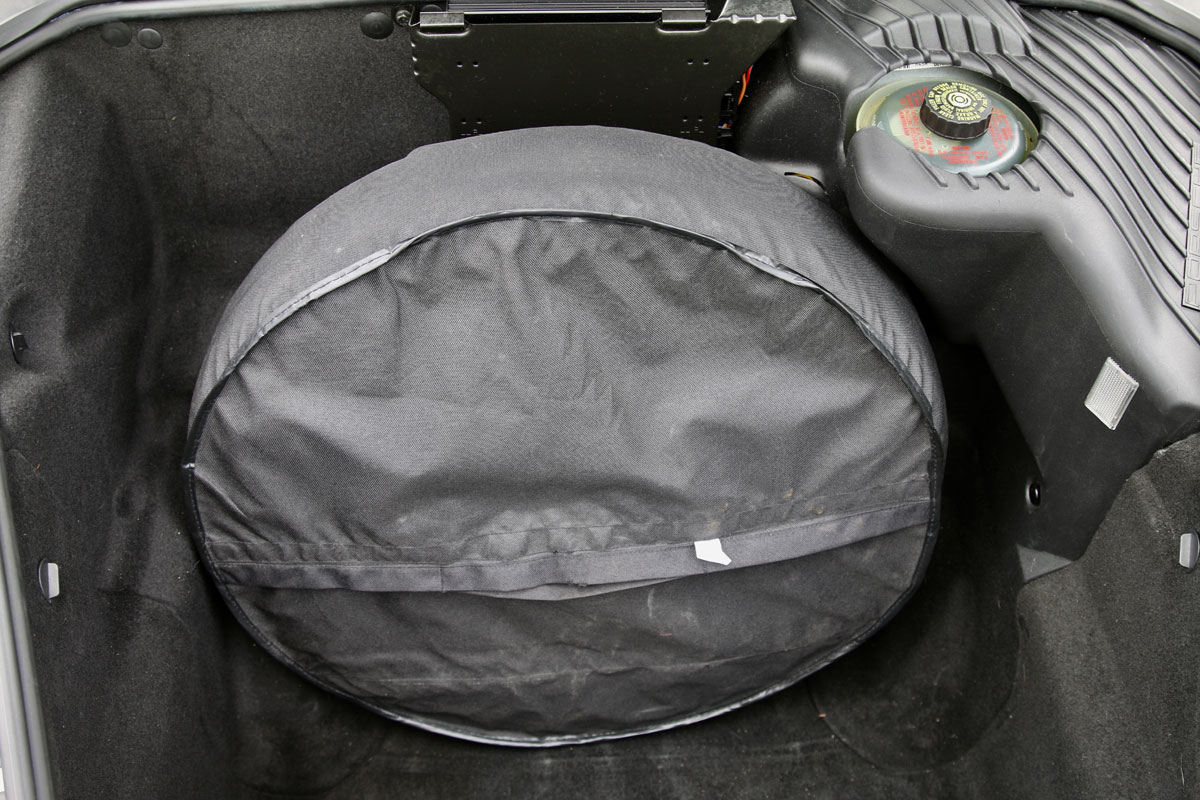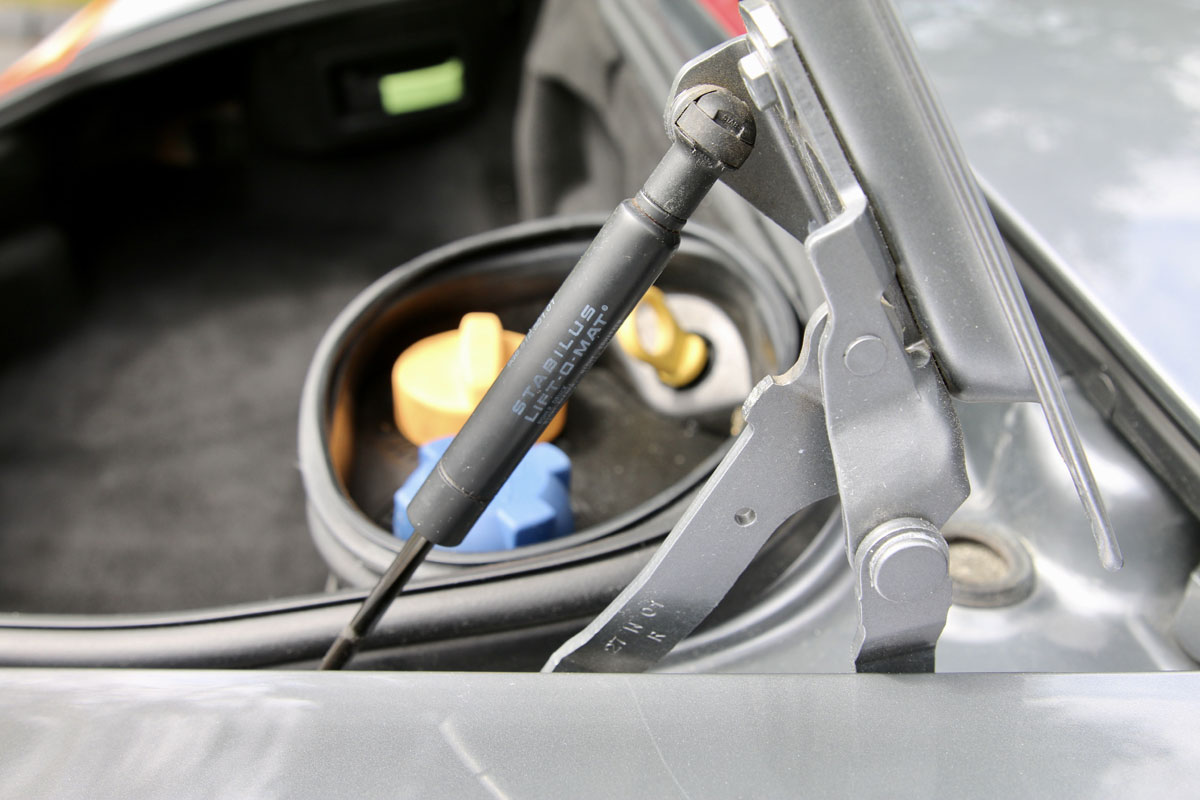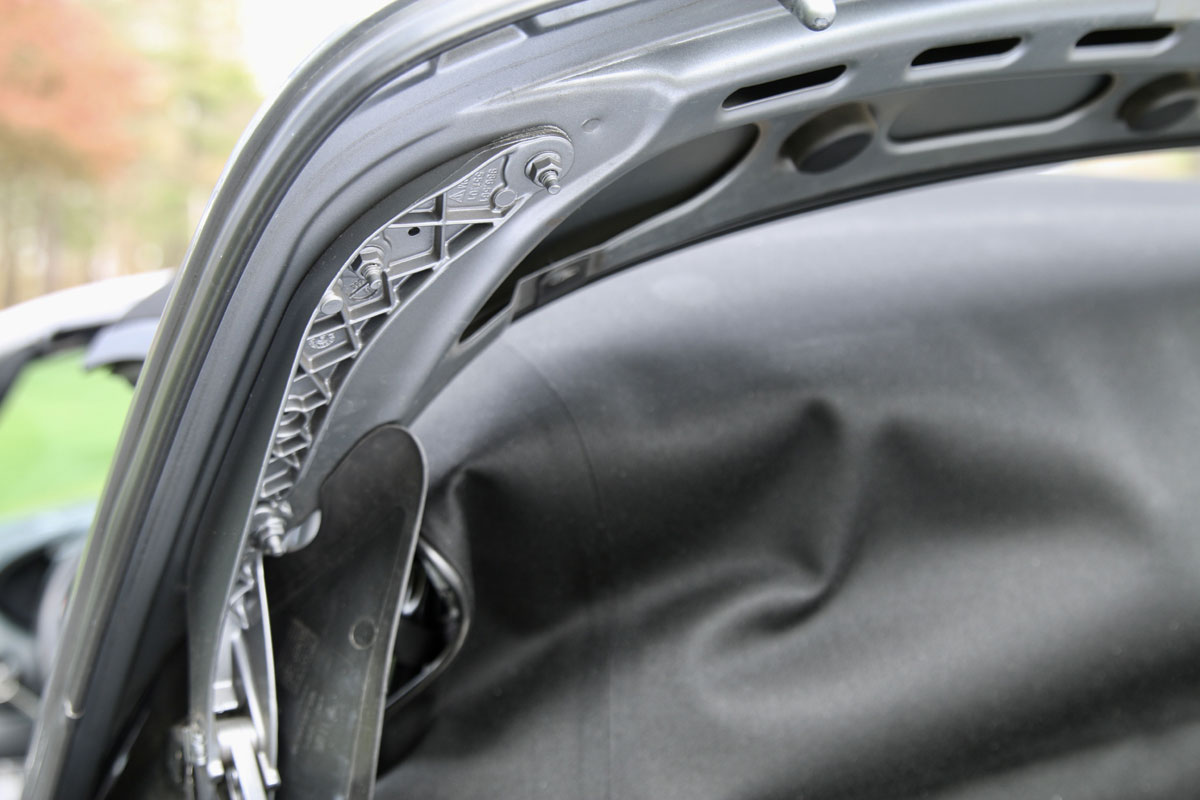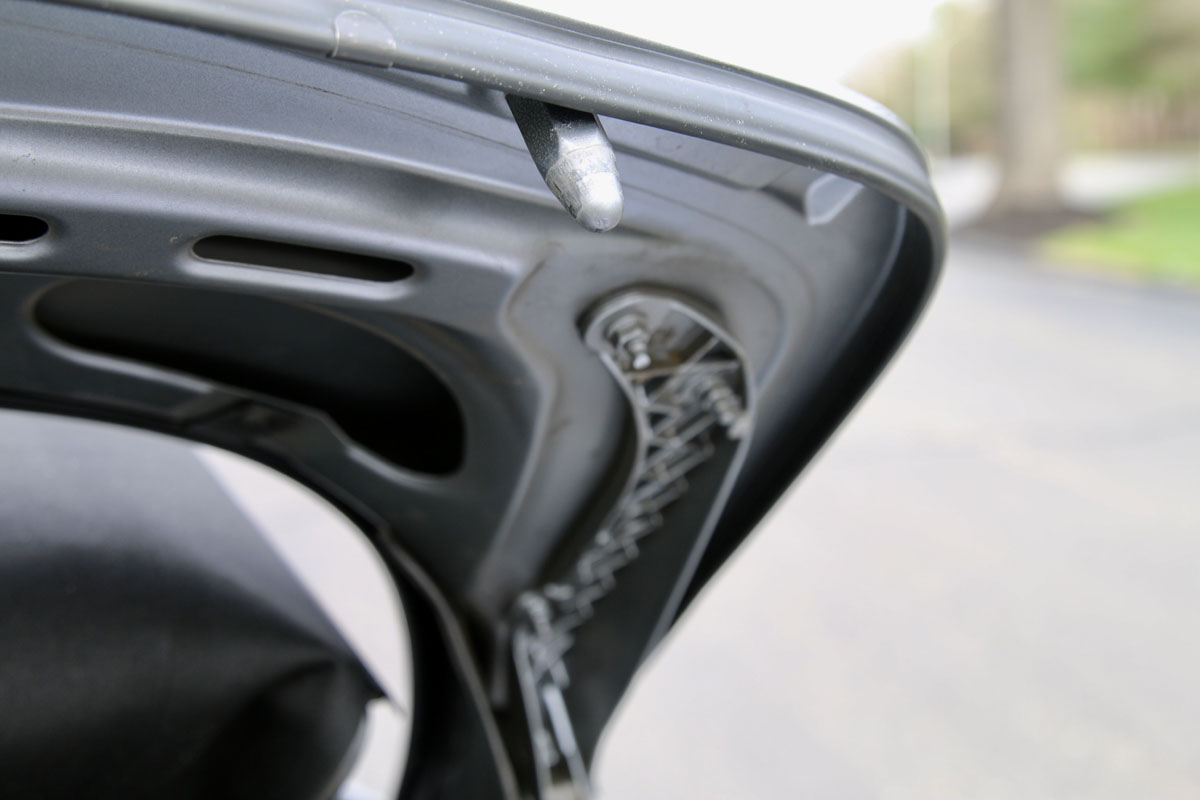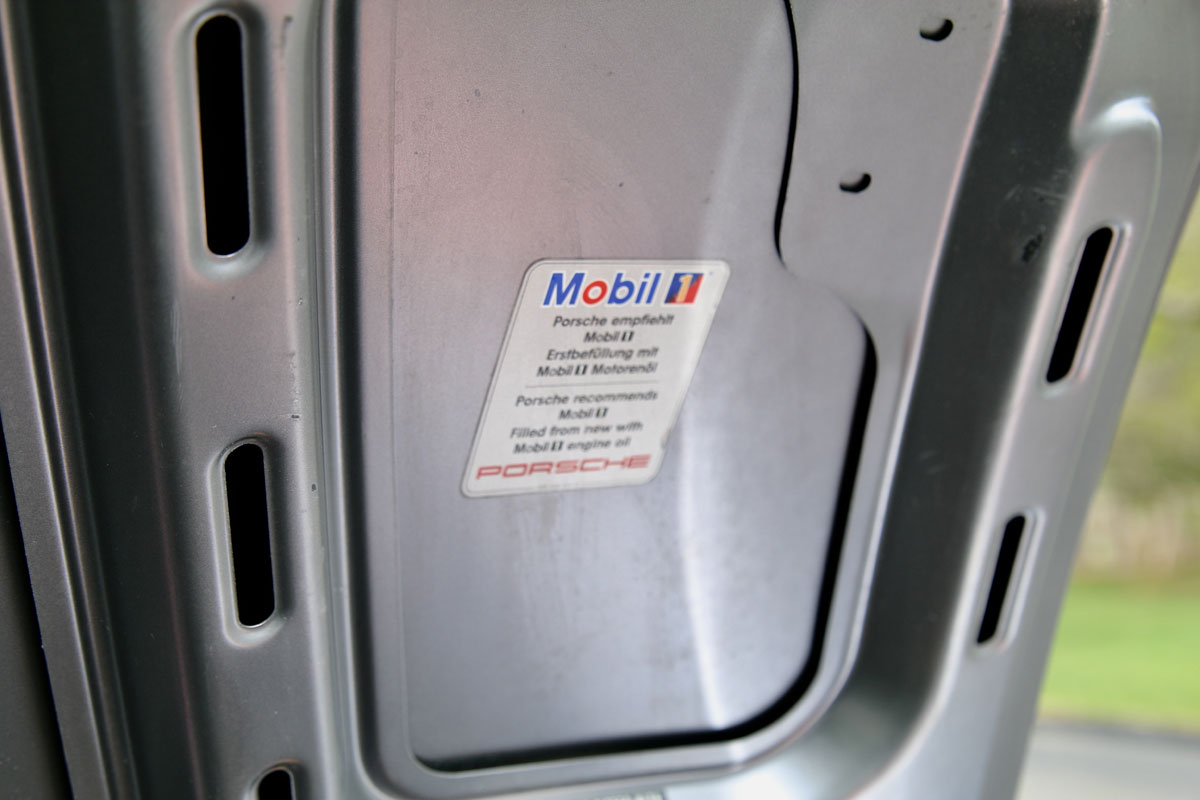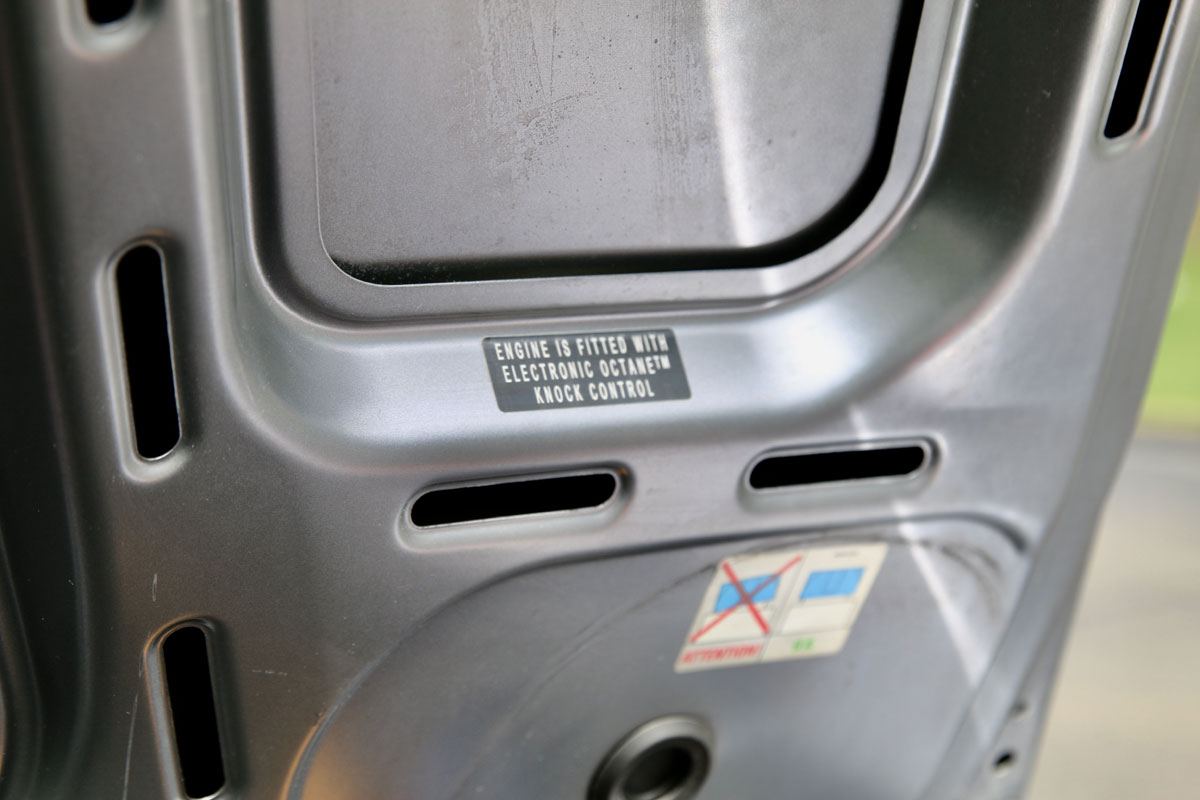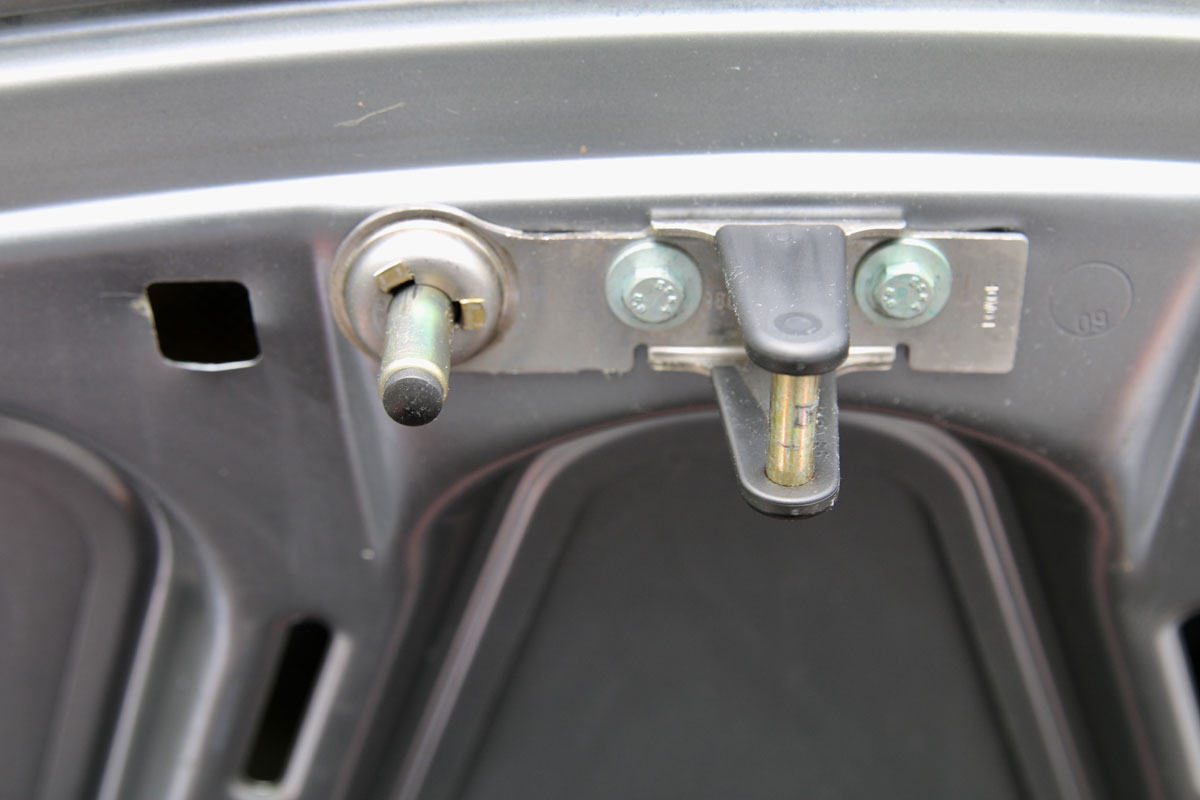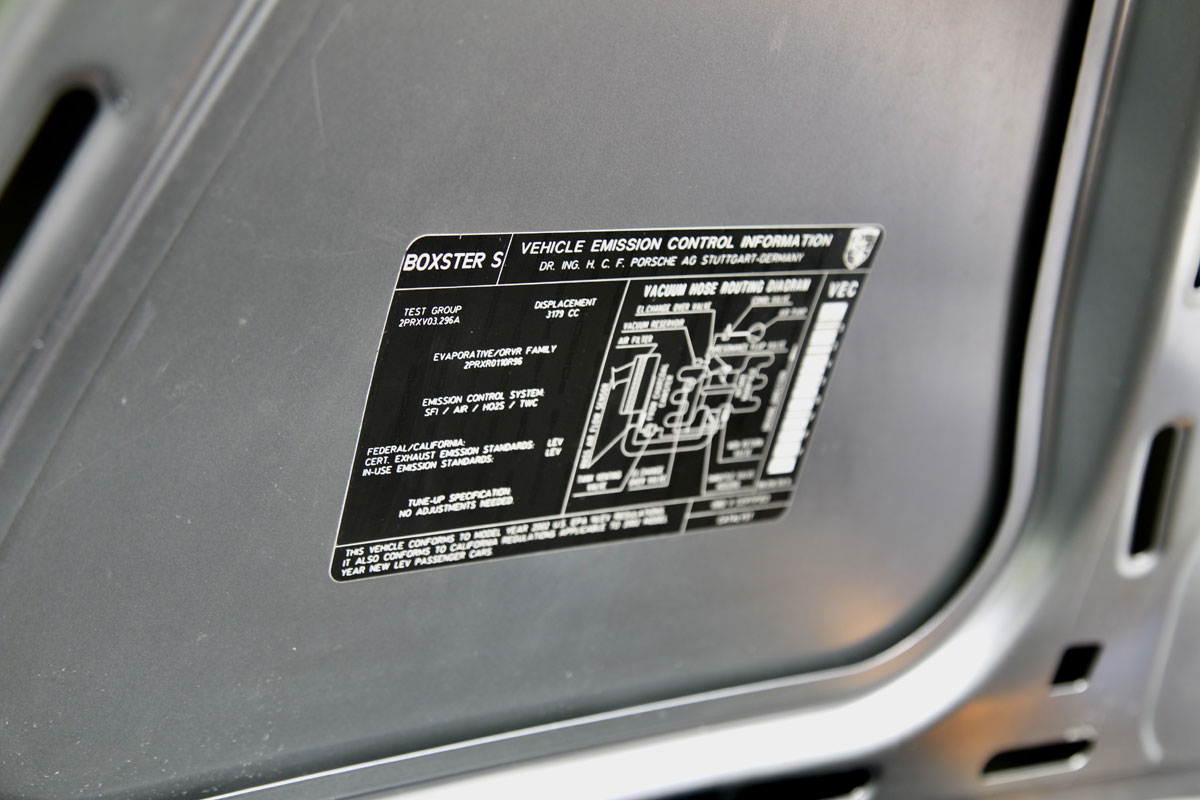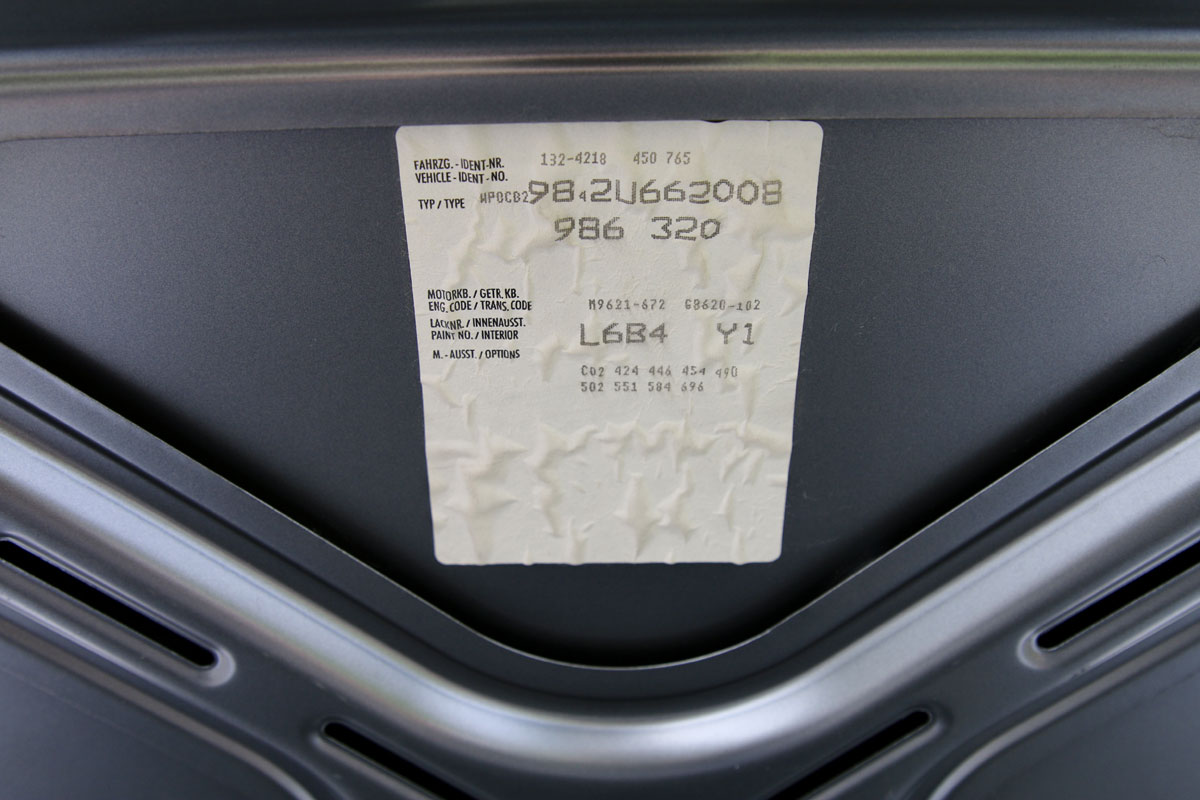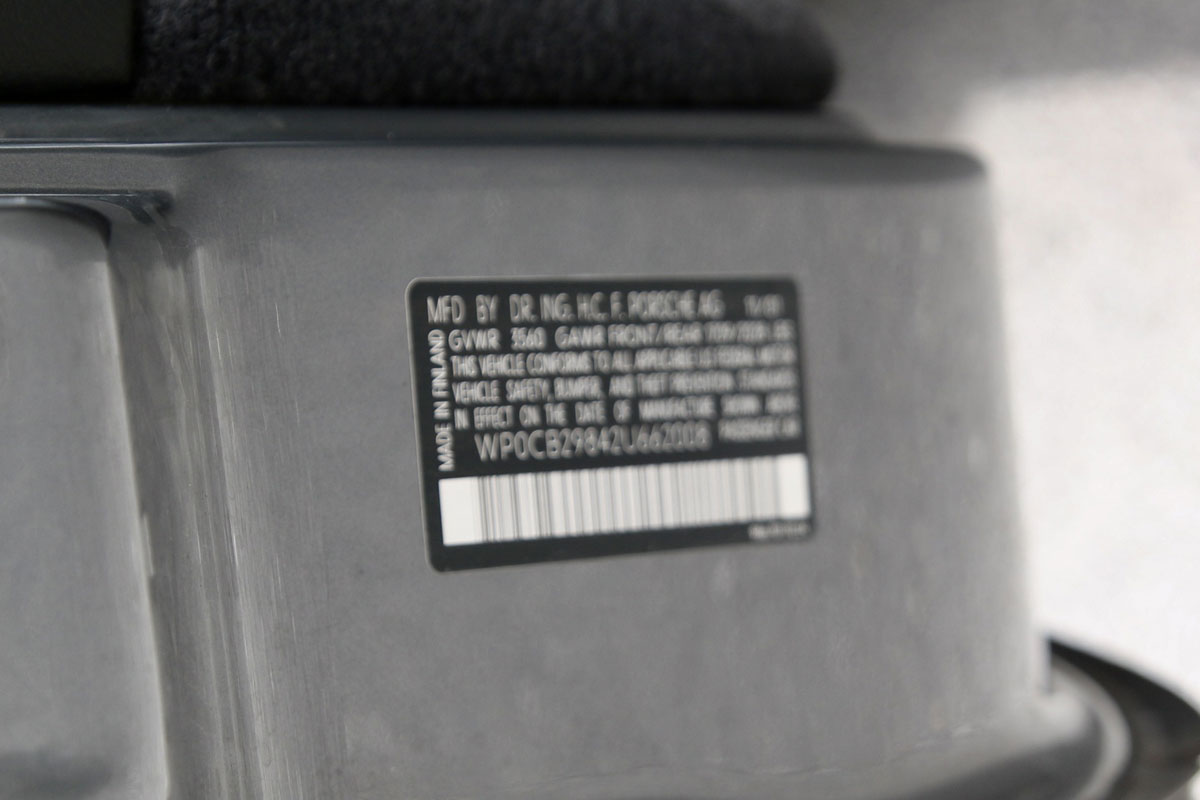 Details
Year: 2002
Make: Porsche
Model: Boxster S
Mileage: 79,775
VIN: WP0CB29842V662008

Transmission: 6-Speed Manual
Engine: 3.2L
Drivetrain: Rear-Wheel Drive

Body Style: Convertible
Exterior: Seal Grey
Interior: Black Full Leather
Stock Number: HM73
Vehicle History
In 2002 if you spent the optional $9,000 upgrade from the standard Porsche Boxster with the 2.7 liter motor for the Boxster S you got a half-liter increase in engine displacement and 33 more horsepower, for a total of 250, to adequately fling the car through your favorite set of S-turns. The 3.2-liter makes 33 more foot-pounds of torque, giving the nimble German roadster a spirited personality. The S model comes with a six-speed, short-throw manual transmission (as opposed to the Boxster's five-speed), a larger radiator, a revised suspension, 17-inch (up from 16-inch) wheels and more standard equipment. The Sport package included the wind stop, sound system, cruise control, and in dash cd player.
Our 2 owner Seal Grey metallic Boxster S is a great way to enter Porsche ownership at a fair price point. Boxster's are wonderful cars to enjoy and this one is no exception. Well sorted and maintained it is complete with books, car cover, and service receipts
The Boxster S shines as a weekend getaway vehicle, providing comfort and space for two adults and their belongings with driving characteristics improving at speed. Take the long way, running hard on as many twisty two-lane roads as you can find with someone who loves road trips just as much as you do, and you'll immensely enjoy one of the most memorable overnight vacations you've had in years.